Law Firm's Siamese Cat Leon is Just the Latest in a Tradition of World-Famous and Influential Stray Cats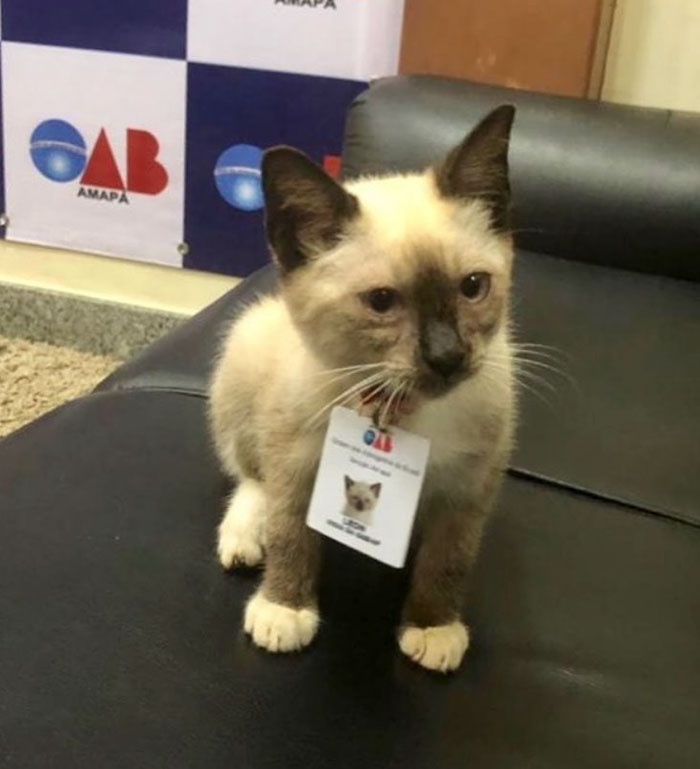 Cat's Don't Like Rain, and Stray Leon Liked the Brazilian Bar Association's Offices
The Order of Attorneys of Brazil is the Brazilian national bar association, a very serious institution for the country's legal profession. When a stray cat arrived during the rainy season and made itself known, visitors began to complain. A stray cat is not right for a serious establishment, they said. Leon, a handsome Siamese, was prepared to debate the point.
Cats Can Choose Fame if they Want To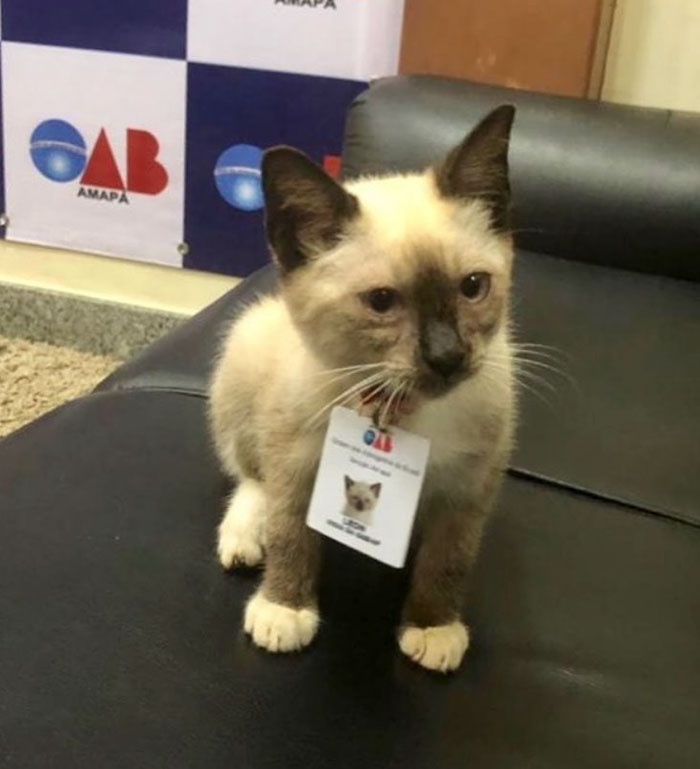 Cats have a natural talent for self-promotion. When people invite stray cats into their lives, amazing things do seem to happen as if the cats had planned it all along. It couldn't be by chance, right? Cats have clout. For instance:
London stray Bob the Cat — bestselling books, movies
Iowa library cat Dewey — bestselling books, movie
Mexican mayoral candidate Morris the Cat — 100,000 Facebook likes
2016 U.S. Presidential candidate Limberbutt McCubbins — multiple national print, radio, and tv stories
Dr. Leon the Cat's Legal Career
Back to Leon's story — some of Brazil's best legal minds set to work figuring out how to make Leon's situation less tenuous. What better way than to make his position official? They hired him as a greeter, later promoted him to "Dr Leon, the lawyer," and gave him his own employee badge and appropriately formal attire including suits, waistcoats and ties. Clothes make the man, especially in the case of lawyers, and so clothes also make the cat. It also silenced the stray cat complaints — nothing like that around here, they said, just us lawyers.
New Challenges and Creative Solutions: You're Hired, Cat!
Leon the Siamese was hired by the law firm and once again, a stray cat was on his way to becoming famous. If you call over 40,000 followers on Instagram (dr_leon_advogato) famous, that is. While some stray cats still prefer to live lives of quiet anonymity once they find a forever home, clearly felines have the option of jumping onto the world's stage if they prefer.
Cats in Positions of Power Worldwide
Leon holds to another internet cat tradition: holding court with his followers and sharing his opinions and experiences online. Cats seem to have their own social media thing going, of which he is now part — for example, Larry the Cat (@Number10cat) at the Prime Minister's Residence in London has 329,000 Twitter followers, many of them cats themselves. Larry's been "tweeting" for over eight years, as human residents of Number 10 come and go.
Lawyers Recognize the Power of the Cat
If any visitors to the Brazilian bar association still question the presence of a well-dressed, credentialed cat among the workers, it's clear that the problem lies with their inability to keep up with the times. Cats are a political, legal and economic force to be reckoned with, and generally good company at the office as well as at home.
Flexing Cat Muscles for Change
Leon's coworkers couldn't really see their way to adding even more cats to the staff, but they used their lawyering powers for good in this area. They set out to create an NGO, a charity organization, to help find homes for other stray cats in the region. As Leon's fame spread, they knew that the number of people who wanted to help would expand and they wanted to be ready. And so the story of Dr Leon the lawyer cat continues to write itself and benefit the stray cats of Brazil.
Why women make capable firefighters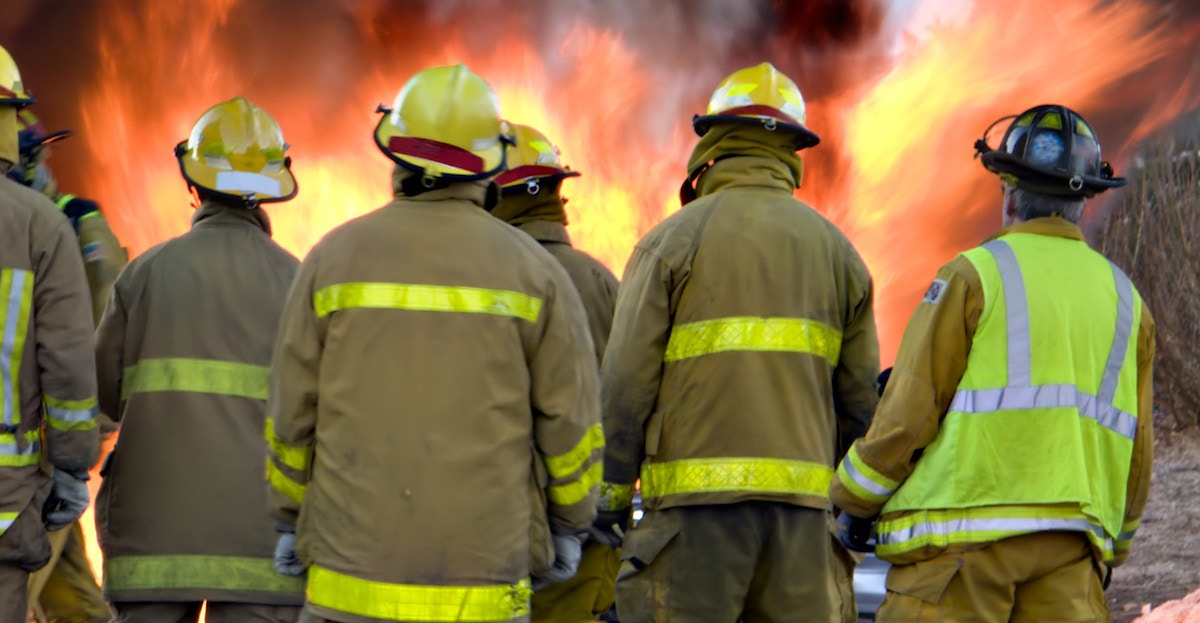 It's unfortunate that the idea persists in society that women are not capable of working as firefighters. As women have become increasingly prominent in other industries that have been traditionally dominated by males such as construction and logging, their numbers on the ranks of firefighting squads continue to remain low.
Take the Fire Department of New York as an example. In 2018, five women succeeded in graduating from New York City's Fire Academy. While some progress has been made for women in the FDNY since the fire department lost a gender discrimination lawsuit back in 1982, there are still fewer than one percent of firefighters for the department who are female. While fire departments in cities such as Seattle, Minneapolis, and Miami have more women, the average for fire departments across the nation is only about five percent female.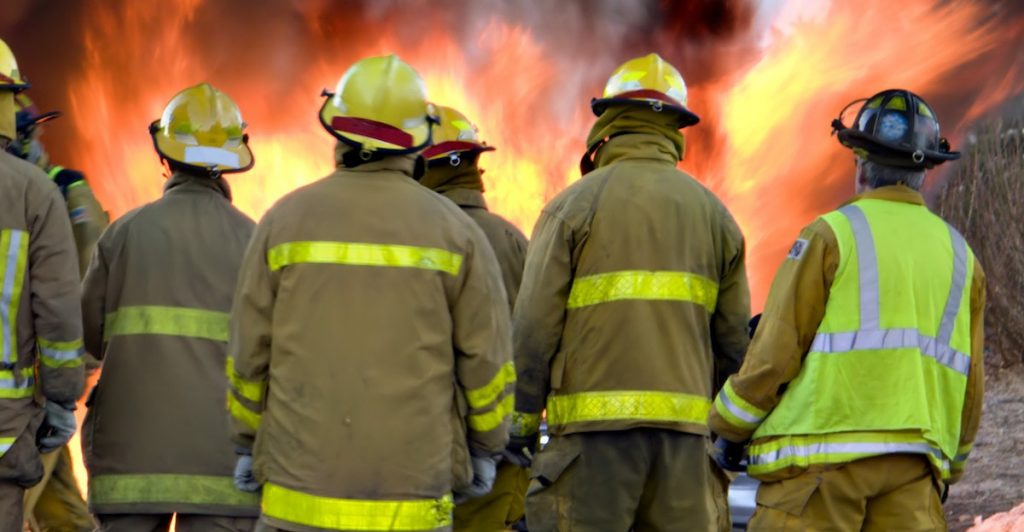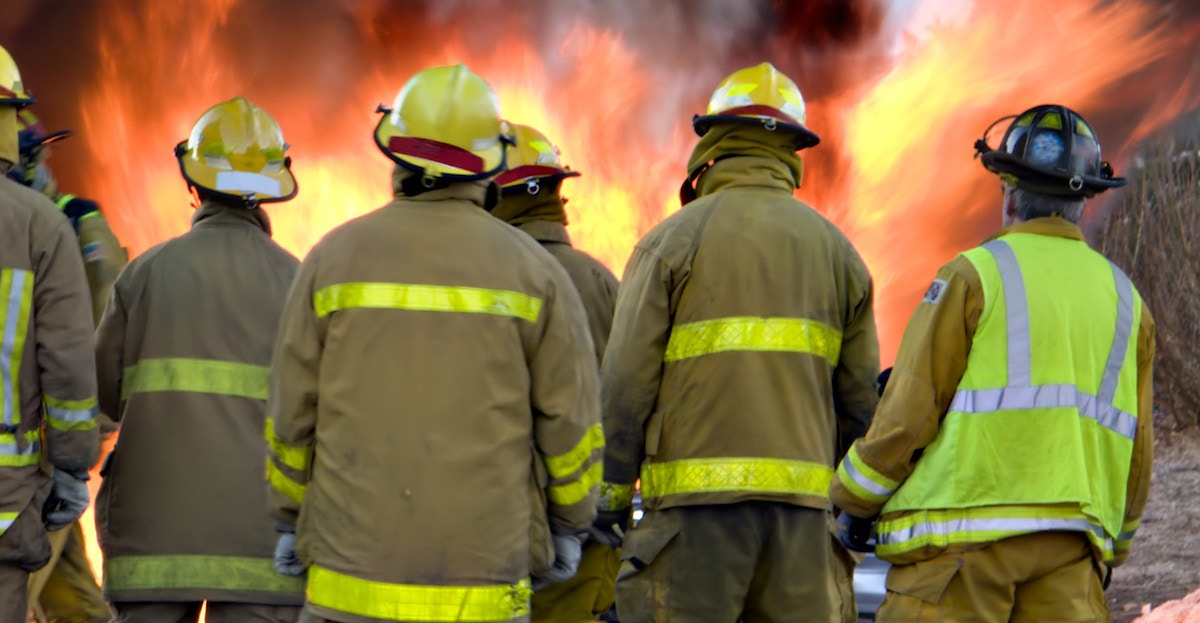 Historically, women have long been successfully putting out fires in this country. Back in 1815, Molly Williams volunteered to serve at the firehouse fo New York City's Oceanus Engine Company No. 11. Williams was a female slave working with a company that was not only all male, but all white as well. Williams was offered a job after she single-handedly handled a call when every man in the company was unable to handle the call because of being infected by the flu.
Another early female firefighter in the US was Emma Vernell. She was 50 years old when she became the first woman to work as a firefighter in the state of New Jersey.
Some people continue to wonder if women are really capable of working as firefighters. One needs only look at statistics to find an answer to this quandary. Consider statistics from the national Candidate Physical Abilities Test that firefighters need to pass. In 2008, 70 percent of all women who took the exam passed. This figure is not significantly far behind the percentage of men who passed the exam. In the same year, 75 percent of men passed. This shows that women are not statistically far behind men in taking the exam and passing or failing is more a matter of individual capabilities than a question of gender.
It's likely that women remain underrepresented in the firefighting profession because of traditionally perceived gender roles. Fire departments all over the country have been found to have testing and qualification procedures that not only discriminate against women, but also against minorities as well. Available equipment is often designed to fit men rather than women. Also, harassment toward women is rampant in some departments.
Nevertheless, women succeed in careers as firefighters. In fact, hundreds of women have attained the rank of captain or lieutenant in their careers as firefighters. In fact, the city of San Francisco fire department was led by a woman, Chief JoAnne Hayes-White, as of 2004.
It's important that people realize that females are perfectly capable of serving as firefighters because, as a female Wisconsin firefighter once remarked, "No one cares if you're a woman when their house is on fire".