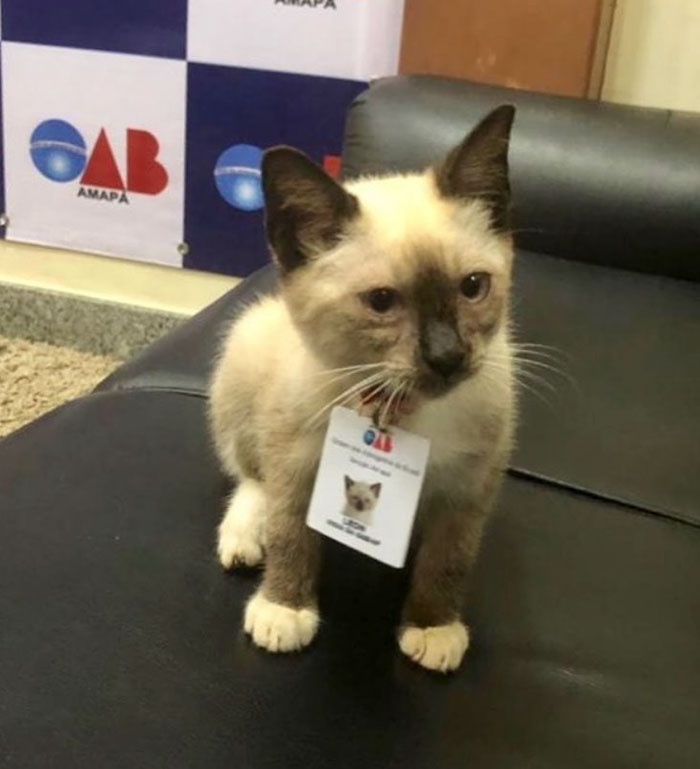 Law Firm's Siamese Cat Leon is Just the Latest in a Tradition of World-Famous and Influential Stray Cats
Cat's Don't Like Rain, and Stray Leon Liked the Brazilian Bar Association's Offices
The Order of Attorneys of Brazil is the Brazilian national bar association, a very serious institution for the country's legal profession. When a stray cat arrived during the rainy season and made itself known, visitors began to complain. A stray cat is not right for a serious establishment, they said. Leon, a handsome Siamese, was prepared to debate the point.
Cats Can Choose Fame if they Want To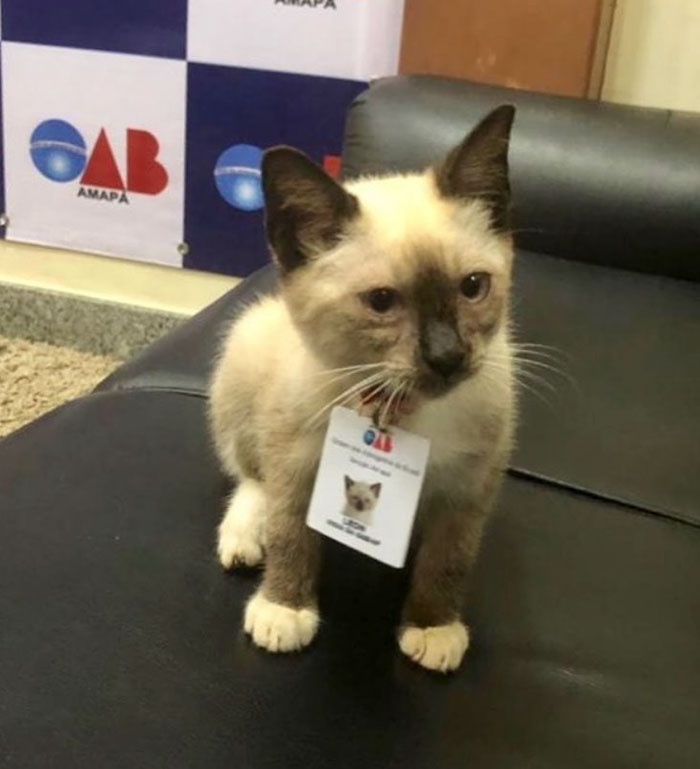 Cats have a natural talent for self-promotion. When people invite stray cats into their lives, amazing things do seem to happen as if the cats had planned it all along. It couldn't be by chance, right? Cats have clout. For instance:
London stray Bob the Cat — bestselling books, movies
Iowa library cat Dewey — bestselling books, movie
Mexican mayoral candidate Morris the Cat — 100,000 Facebook likes
2016 U.S. Presidential candidate Limberbutt McCubbins — multiple national print, radio, and tv stories
Dr. Leon the Cat's Legal Career
Back to Leon's story — some of Brazil's best legal minds set to work figuring out how to make Leon's situation less tenuous. What better way than to make his position official? They hired him as a greeter, later promoted him to "Dr Leon, the lawyer," and gave him his own employee badge and appropriately formal attire including suits, waistcoats and ties. Clothes make the man, especially in the case of lawyers, and so clothes also make the cat. It also silenced the stray cat complaints — nothing like that around here, they said, just us lawyers.
New Challenges and Creative Solutions: You're Hired, Cat!
Leon the Siamese was hired by the law firm and once again, a stray cat was on his way to becoming famous. If you call over 40,000 followers on Instagram (dr_leon_advogato) famous, that is. While some stray cats still prefer to live lives of quiet anonymity once they find a forever home, clearly felines have the option of jumping onto the world's stage if they prefer.
Cats in Positions of Power Worldwide
Leon holds to another internet cat tradition: holding court with his followers and sharing his opinions and experiences online. Cats seem to have their own social media thing going, of which he is now part — for example, Larry the Cat (@Number10cat) at the Prime Minister's Residence in London has 329,000 Twitter followers, many of them cats themselves. Larry's been "tweeting" for over eight years, as human residents of Number 10 come and go.
Lawyers Recognize the Power of the Cat
If any visitors to the Brazilian bar association still question the presence of a well-dressed, credentialed cat among the workers, it's clear that the problem lies with their inability to keep up with the times. Cats are a political, legal and economic force to be reckoned with, and generally good company at the office as well as at home.
Flexing Cat Muscles for Change
Leon's coworkers couldn't really see their way to adding even more cats to the staff, but they used their lawyering powers for good in this area. They set out to create an NGO, a charity organization, to help find homes for other stray cats in the region. As Leon's fame spread, they knew that the number of people who wanted to help would expand and they wanted to be ready. And so the story of Dr Leon the lawyer cat continues to write itself and benefit the stray cats of Brazil.
Missing Hiker Spotted By Train Passenger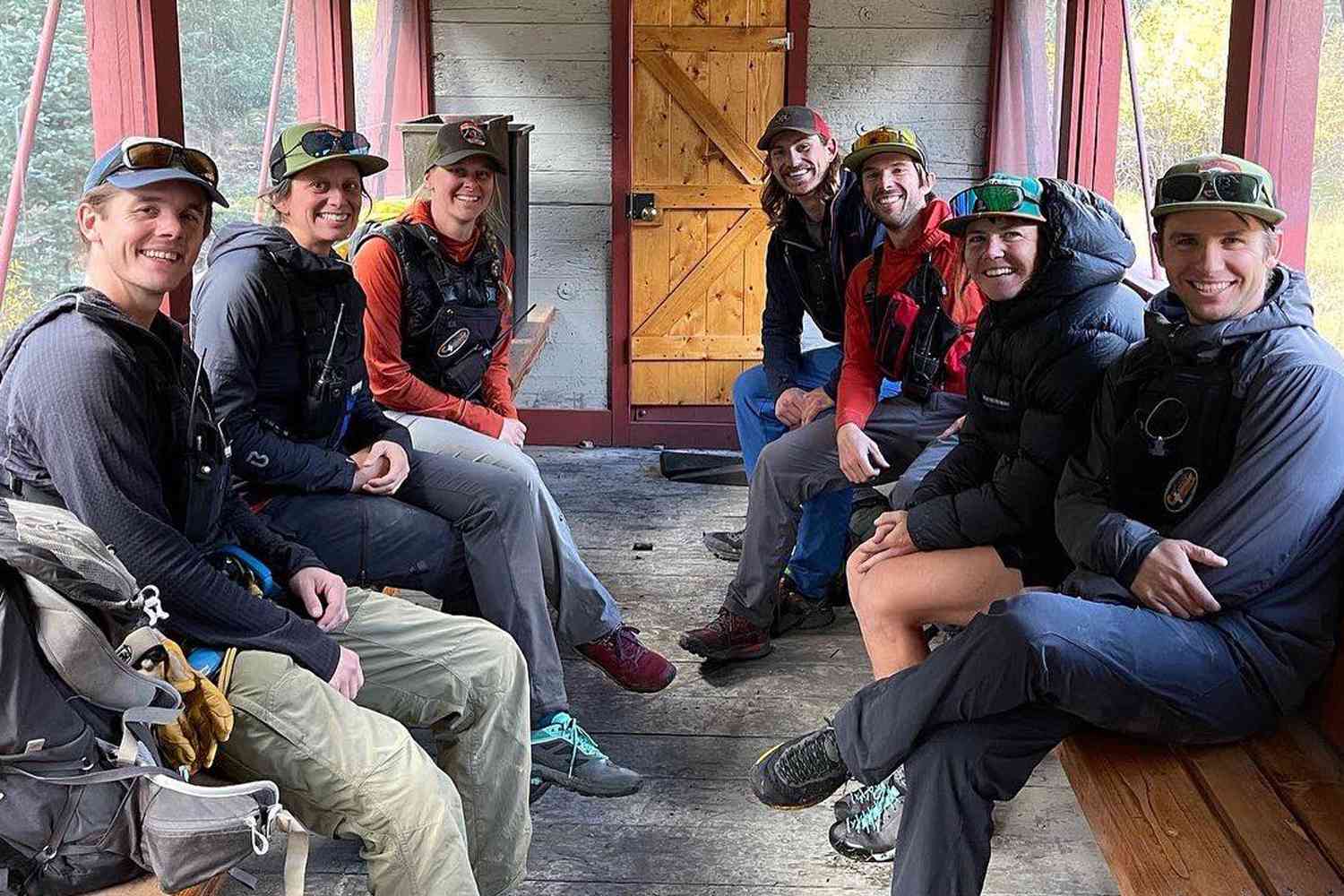 Day Trip Turns Into Two-Day Trip
A young woman hiking in Colorado found herself completely unprepared when she fell down a 90-foot cliff, becoming badly injured. A New Mexico native, the hiker left the trail in search of better photo opportunities. While trying to take pictures of the beautiful scenery, she lost her footing and could not prevent her accident. Her injuries included a broken leg and possible concussion, and she may have been unconscious for several hours. Because she only planned to be out during the day, the hiker only had enough supplies to last for a short time. Her clothes were suitable for a day trip, but not warm enough for nights in the area.
Injured Hiker Starts by Helping Herself
In her 20s, the hiker survived for two days with her injuries, but it is unknown how much longer she could have gone on without food, water, or medical aid. Because of her will to live, she managed to crawl to an area where she was more likely to be visible to passing travelers. The Animas River was cold and moving quickly, but the injured hiker managed to make it close to the riverbank. On the other side of the river, she could hear and see the train passing.
Train Passenger Becomes Unlikely Hero
Luckily for the injured hiker, at least one of the passing trains was a passenger train. One of the passengers was enjoying the view through the area and paying attention to the landscape, probably hoping for interesting sights and animal spotting. There is no doubt that she was surprised to see a human hand waving for help, but she did what all heroes do and acted immediately. The woman who spotted the injured hiker immediately notified the train officials so that they could notify the train company and find a train that could stop and see what was going on with the person waving.
Qualified Heroes
The engineer and fireman on the next train were a married couple who knew how to help injured people in emergencies. Nick and Kylah Breeden were on the next passing train, and they willingly stopped to help. Over 300 passengers waited while the couple checked out the situation, and Kylah stayed behind when it became clear that the hiker could not be transported across the river without extra help.
Kylah is a trained paramedic and she stayed with the hiker while waiting for help. The hiker needed to be transported across the river on a backboard because of her injuries. Then a gurney took her to a waiting helecopter.
Willing Heroes
If not for the actions of all those people, the hiker would doubtless have stayed alone without help. Many of the people who helped did so as part of their jobs, but they went above and beyond, such as when Kylah Breeden stayed overnight with the hiker while waiting for help. But none of it would have been possible if the train passenger simply wanting to enjoy the scenery didn't notice and immediately find help.