Law Firm's Siamese Cat Leon is Just the Latest in a Tradition of World-Famous and Influential Stray Cats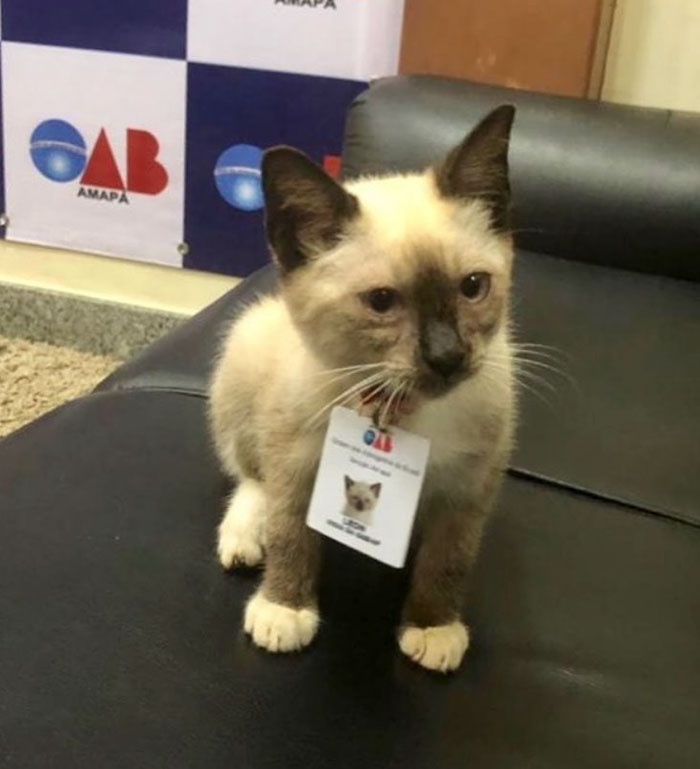 Cat's Don't Like Rain, and Stray Leon Liked the Brazilian Bar Association's Offices
The Order of Attorneys of Brazil is the Brazilian national bar association, a very serious institution for the country's legal profession. When a stray cat arrived during the rainy season and made itself known, visitors began to complain. A stray cat is not right for a serious establishment, they said. Leon, a handsome Siamese, was prepared to debate the point.
Cats Can Choose Fame if they Want To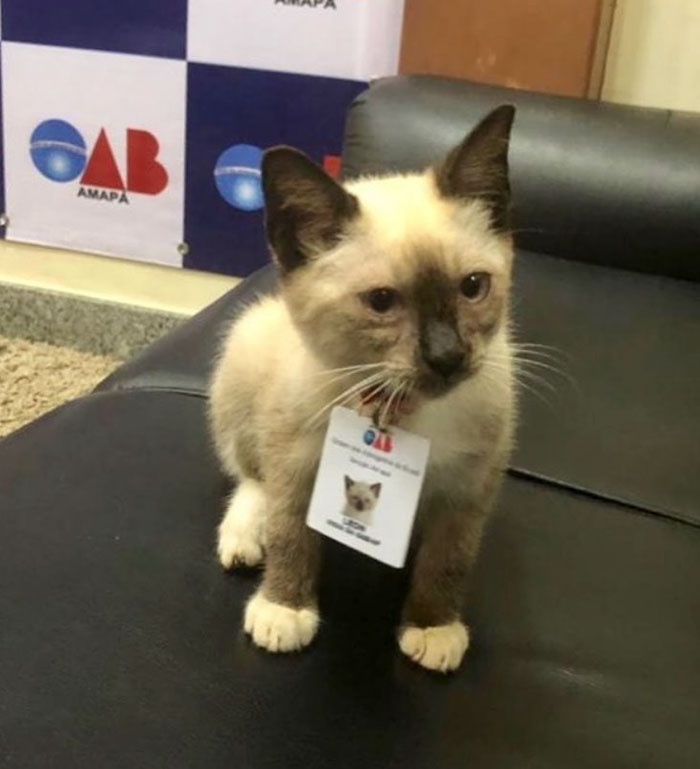 Cats have a natural talent for self-promotion. When people invite stray cats into their lives, amazing things do seem to happen as if the cats had planned it all along. It couldn't be by chance, right? Cats have clout. For instance:
London stray Bob the Cat — bestselling books, movies
Iowa library cat Dewey — bestselling books, movie
Mexican mayoral candidate Morris the Cat — 100,000 Facebook likes
2016 U.S. Presidential candidate Limberbutt McCubbins — multiple national print, radio, and tv stories
Dr. Leon the Cat's Legal Career
Back to Leon's story — some of Brazil's best legal minds set to work figuring out how to make Leon's situation less tenuous. What better way than to make his position official? They hired him as a greeter, later promoted him to "Dr Leon, the lawyer," and gave him his own employee badge and appropriately formal attire including suits, waistcoats and ties. Clothes make the man, especially in the case of lawyers, and so clothes also make the cat. It also silenced the stray cat complaints — nothing like that around here, they said, just us lawyers.
New Challenges and Creative Solutions: You're Hired, Cat!
Leon the Siamese was hired by the law firm and once again, a stray cat was on his way to becoming famous. If you call over 40,000 followers on Instagram (dr_leon_advogato) famous, that is. While some stray cats still prefer to live lives of quiet anonymity once they find a forever home, clearly felines have the option of jumping onto the world's stage if they prefer.
Cats in Positions of Power Worldwide
Leon holds to another internet cat tradition: holding court with his followers and sharing his opinions and experiences online. Cats seem to have their own social media thing going, of which he is now part — for example, Larry the Cat (@Number10cat) at the Prime Minister's Residence in London has 329,000 Twitter followers, many of them cats themselves. Larry's been "tweeting" for over eight years, as human residents of Number 10 come and go.
Lawyers Recognize the Power of the Cat
If any visitors to the Brazilian bar association still question the presence of a well-dressed, credentialed cat among the workers, it's clear that the problem lies with their inability to keep up with the times. Cats are a political, legal and economic force to be reckoned with, and generally good company at the office as well as at home.
Flexing Cat Muscles for Change
Leon's coworkers couldn't really see their way to adding even more cats to the staff, but they used their lawyering powers for good in this area. They set out to create an NGO, a charity organization, to help find homes for other stray cats in the region. As Leon's fame spread, they knew that the number of people who wanted to help would expand and they wanted to be ready. And so the story of Dr Leon the lawyer cat continues to write itself and benefit the stray cats of Brazil.
Growing Up Near Nature Turns Children Into Happier Adults, According to a Research Study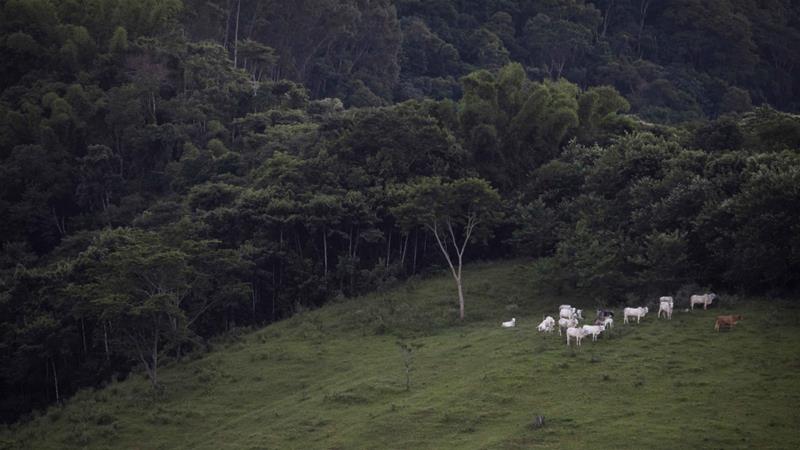 There are lots of different ways to grow up; however, there is a theory that those who grow up more in touch with nature are more likely to be happy as adults. While the reasoning behind this hypothesis was unclear at first, it is now obvious that being close to nature is better for the soul. The night sky is darker, making it easier for people to sleep. The air is cleaner since there isn't as much pollution out in the green areas. Finally, there is something that is claiming about watching the harmony of nature at work. Even though some people might be a bit hesitant to move this far away from civilization, there is now research showing that this kind of environment simply makes people happier.
Of course, people are always going to have their own personal preferences but the results of a recently published research paper are still intriguing. In a research paper that was completed in Denmark, a team of professionals followed close to 1 million people over the course of their childhoods. These were all children that were matched with appropriate controls for the completion of this study. The results of the study showed that the farther away from green children were, the more likely they were to develop a mental illness. Specifically, children who grow up exposed to the lowest levels of green were more than 50 percent more likely to develop mental health issues later in their life. This information was provided by databases kept by the Danish government.
To complete the study, researchers took a look at satellite images of the various parts of Denmark. They used these images to figure out how much green was located around the areas in which these children grew up. Green was used to indicate how much nature was nearby. Specifically, the participants did not have to grow up near a forest to be exposed to a ton of green and be free from mental illness. Simply being close to public parks and green spaces, which might include forests, would be enough.
One interesting finding was that people who were located in a higher socioeconomic class, despite living closer to the city, were still exposed to plenty of parks. This means that they have the ability to protect their children from being exposed to a risk factor of mental health issues, despite living in the city. It should come as no surprise that those who have access to more resources are less likely to develop mental health issues.
On the other hand, even controlling for this important factor, the researchers still showed that more green means a healthier mind and a happier life. The greater the percentage of someone's childhood spent near green spaces, the less likely they are to develop mental health issues as an adult. The researchers suggest that access to green spaces should be increased to allow people to spend more time near nature.
The professionals also say that more research is needed. Even though they found a strong correlation in the study, they also say that correlation does not necessarily increase causation. The results are still strong. People should make every effort to spend more time outdoors near green spaces. The air is cleaner. The mood is calmer. It is healthier for the mind. With these factors considered, it shouldn't come as a surprise that research is now showing that people need to spend more time disconnected from their devices communing with nature. Without a doubt, more parks are needed.