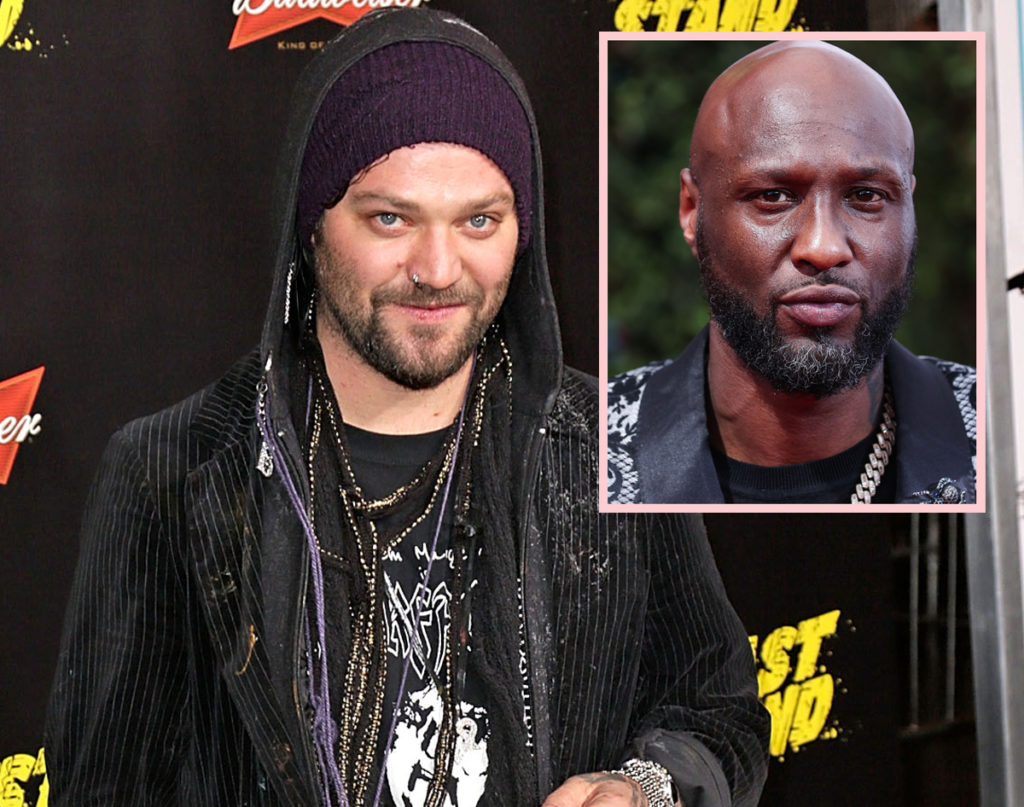 Lamar Odom Aids Bam Margera's Journey to Sobriety
In a touching display of compassion and personal growth, former NBA star Lamar Odom has taken it upon himself to assist Bam Margera in his quest to attain and maintain sobriety. Bam, known for his appearances on television and struggles with substance abuse, has made previous attempts at recovery without success. However, with Lamar's guidance and support, Bam is determined to turn his life around for the sake of his young son, Phoenix.
Lamar Odom understands the perils of addiction all too well. He has endured his own tumultuous past with drugs and alcohol, battling his own demons before emerging as a symbol of hope and redemption. His personal experiences have instilled in him a deep empathy for those facing similar challenges, motivating him to help others find the strength to overcome addiction.
Bam Margera's struggle with addiction has been well-documented. Despite his previous attempts to get sober, he has faced setbacks along the way. Recently, Bam was discharged from a psychiatric ward, which highlighted the urgency of the situation. Fortunately, Lamar was by his side, ready to lend a helping hand and utilize the resources available to him.
Drawing on his own experiences, Lamar swiftly arranged for Bam to enter one of the detox centers he owns. Recognizing that detoxification is just the first step on the road to recovery, Lamar has also made arrangements for Bam to receive further care and support at one of his rehab facilities. This comprehensive approach underscores Lamar's commitment to helping Bam achieve lasting sobriety.
Lamar's understanding of the challenges Bam faces extends beyond their current journey together. Lamar himself battled addiction in the public eye, enduring personal hardships and overcoming obstacles to emerge on the path of recovery.
Bam's motivation to get better stems from his deep love for his young son, Phoenix. Parenthood has become a powerful driving force in his desire to conquer addiction and provide a stable and healthy environment for his child. With the support of Lamar and the love he has for his son, Bam is poised to embark on a transformative journey of self-discovery and recovery.
Lamar's dedication to helping others overcome addiction is not a newfound passion. As the owner of multiple rehab locations, he has made it his mission to create safe havens for individuals seeking a way out of the grips of substance abuse. His involvement with Bam is an extension of his ongoing commitment to giving back and making a positive impact on the lives of those affected by addiction.
The meeting between Lamar and Bam in the hospital, during Bam's mandatory hold, was a pivotal moment that set the wheels in motion for their collaborative efforts towards sobriety. Together, they forged a plan that now serves as a roadmap for Bam's recovery.
500,000-Year-Old Wooden Structure Rewrites History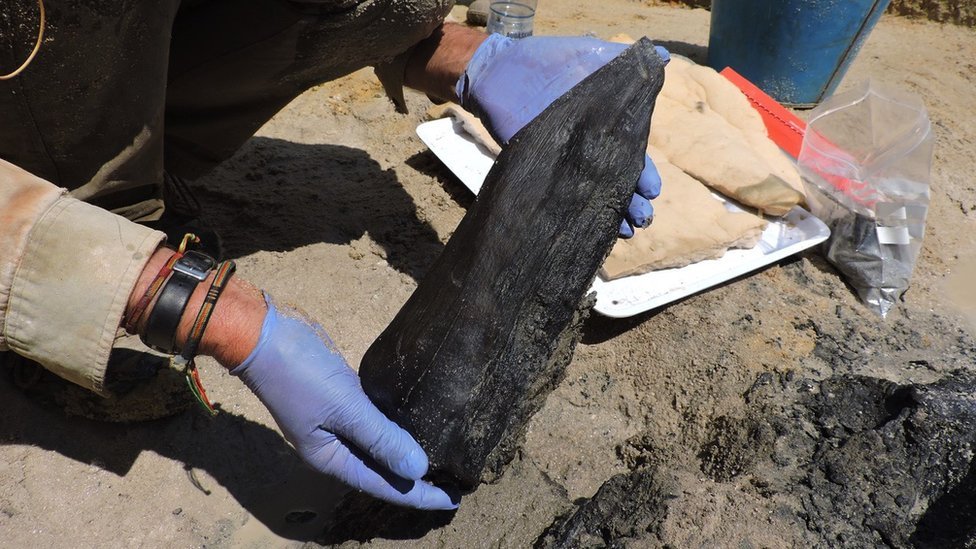 In an archaeological discovery, a wooden structure dating back an astonishing 500,000 years has been unearthed on the banks of a river in Zambia, challenging long-held beliefs about the capabilities of ancient humans. Researchers stumbled upon these ancient wooden logs, a revelation that has the potential to reshape our understanding of the lives of early humans.
The find, located on the riverbanks near Zambia's Kalambo Falls, provides compelling evidence that stone-age people may have constructed primitive shelters, forever altering our perception of their intelligence and resourcefulness. Archaeologist Prof Larry Barham, who led the research, was profoundly impacted by the discovery, stating, "This find has changed how I think about our early ancestors."
What makes this find truly remarkable is that it suggests ancient humans did more than merely survive; they thrived by creating something entirely new. These early humans exhibited intelligence, imagination, and craftsmanship by fashioning structures from wood, a material that had never before been transformed into such large and sophisticated objects.
The researchers also uncovered ancient tools, including digging sticks, but the most exciting find was two pieces of wood positioned at right angles to each other. "One is lying over the other, and both pieces of wood have notches cut into them," explained Geoff Duller, a professor of geography at the University of Aberystwyth and a member of the research team. "You can clearly see those notches have been cut by stone tools, making the two logs fit together to become structural objects."
Radiocarbon dating confirmed the wood's age, placing it at a staggering 476,000 years old. This revelation has ignited curiosity about the woodworking traditions of ancient societies, challenging the prevailing notion that early humans led simplistic, nomadic lives.
Perrice Nkombwe, a team member from the Livingstone Museum in Zambia, expressed her astonishment, saying, "I was amazed to know that woodworking was such a deep-rooted tradition. It dawned on me that we had uncovered something extraordinary."
The preservation of the wooden structure itself is a miracle. Typically, wood decays over time unless preserved under specific conditions. However, in the waterlogged environment along the Kalambo Falls, the wood remained intact, essentially pickled by the elements for millennia.
While the exact purpose of this ancient wooden structure remains a mystery, it has sparked numerous speculations. Prof. Duller suggests it might have been used as a place to sit beside the river and fish, although a complete understanding of its function remains elusive.
Moreover, the identity of the individuals who constructed this structure raises intriguing questions. "We don't know – it could have been Homo sapiens, and we just haven't discovered fossils from that age yet," Prof. Duller added. "But it could be a different species – [perhaps] Homo erectus or Homo naledi – there were a number of hominid species around at that time in southern Africa."
This discovery has the potential to enrich our understanding of ancient woodworking techniques, craftsmanship, and human interaction with the environment. As researchers continue their work at the Kalambo Falls site, the pages of history are being rewritten, and our appreciation for the ingenuity of our ancient ancestors grows ever deeper.