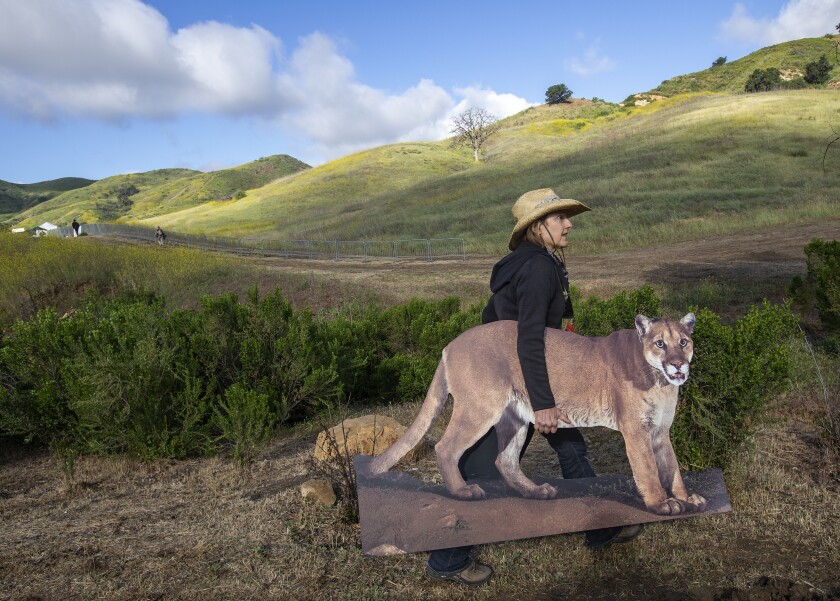 LA Cougar Makes It Over a Freeway Known for Animal Deaths
The idea of manmade infrastructure to help wildlife continue to propagate and create new generations has always been a Grand Canyon challenge for conservationists. The cost is usually prohibitive and hard to justify for animals, but the provisioning of the features makes sense as it allows wildlife displaced by development alternative paths and means to re-connect and continue to live. As development continues to spread, most often with highways first, these modern transportation corridors end up being death lines for animals who try to cross but have no idea what the dangers are.
The 101 Freeway that cuts through the Agoura Hills of California is a particularly specific example of a death-line for wildlife. It has repeatedly been a problem, killing animals by impact with cars as they try to forage for food or connect with others for mating. Instead, however, an idea was launched a decade ago to build a safety corridor that animals could use to get across safely. Essentially, the corridor was to be a bridge over the highway, natural in appearance to wildlife but functional and structural to span the highway and keep them away from cars when crossing.
A decade later, on Earth Day 2022, the 101 Freeway Wallis Annenberg Wildlife Crossing was initiated. The idea is not a new one; Europeans have been creating wildlife corridors over or under their highways for years. However, for the U.S. and California, the Annenberg Crossing is one of the first to be created by a municipality over a major traffic conduit.
Additionally, one very distinct wildlife participant will likely have a very strong interest in using the crossing. Mountain lions are extremely long-range roaming animals, directly impacted by highways and infrastructure that makes it too dangerous for them to cross. Along with hundreds of species that will likely use the cross to connect with others of their kind, mountain lions are sure to find the crossing advantageous, particularly at night when they do most of their traveling.
Safety corridors are a game-changer in the conservation world. They allow wildlife to adapt to development and live safely around it versus become blocked and eventually die off from a lack of gene diversity in breeding. They also push society to incorporate conservation impact planning into infrastructure development for the future as well. The Annenberg Crossing will be completed as a partnership between conservancies, charity, non-profit activism and California government.
Spanning over 200 feet long, the Annenberg Crossing will provide local wildlife plenty of room to maneuver across. The width measures at least 165 feet from side to side, will be a natural surface environment, and it will be high enough to keep wildlife entirely safe from passing vehicles below. It will also provide direct land connection for mountain lions who currently survive with small populations in the area and were cut off previously by the freeway.
A Teen's Inspiring Journey to Morehouse College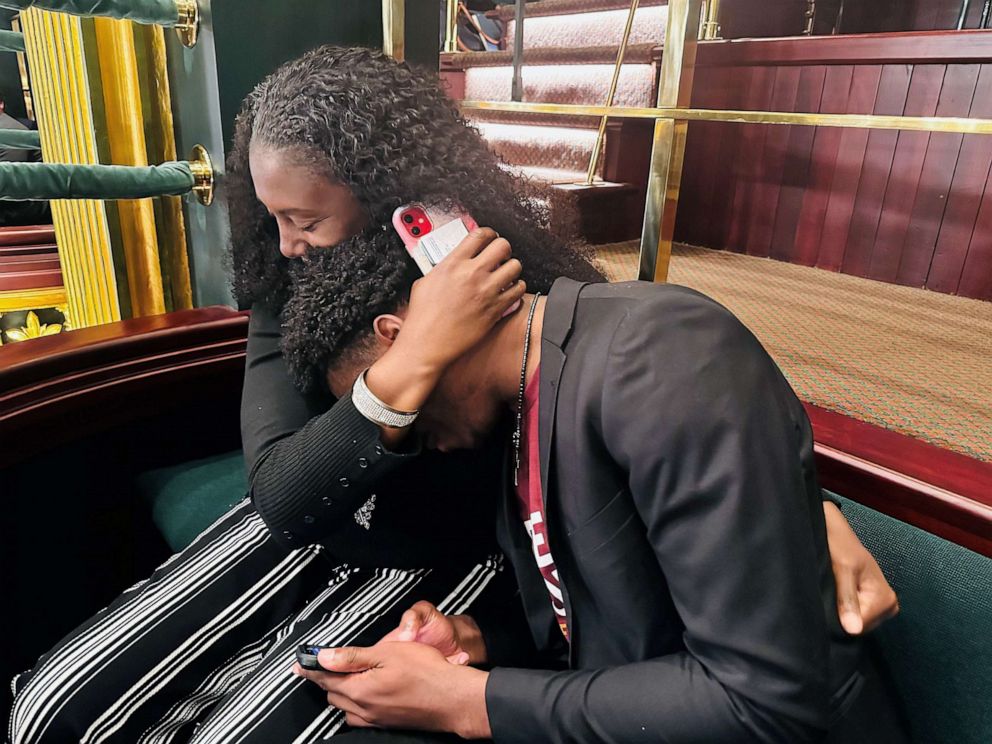 Imagine the feeling of accomplishing your dreams after years of hard work and dedication. That's exactly what happened to Amir Staten, a remarkable teenager whose video celebrating his acceptance into Morehouse College went viral. His infectious joy captured the hearts of people around the world, and it's not hard to see why.
Morehouse College, located in Atlanta, Georgia, has a long and prestigious history. Established in 1867, it is a historically black college and one of the oldest educational institutions for African Americans. The college was founded with a mission to provide a quality education and develop strong leaders who would go on to make a positive impact on society.
Amir's acceptance into Morehouse College is a testament to his perseverance and commitment to his studies. Not only did he receive an acceptance letter, but he was also granted a full ride scholarship. This scholarship covers the cost of tuition, which amounts to around $51,000 per year. This incredible opportunity has lifted a significant financial burden off Amir's shoulders, allowing him to focus on his education and future aspirations.
In addition to the full ride scholarship, Amir was named one of 15 Bonner Scholars. The Bonner Scholarship is a prestigious program that emphasizes the importance of community service. To maintain this scholarship, students must maintain a minimum GPA of 2.5 and contribute 10 hours of community service each week. It is a great honor for Amir to be chosen as one of these scholars, highlighting his dedication to making a positive difference in his community.
Amir's hard work throughout high school has been nothing short of exceptional. He consistently achieved honor roll grades, demonstrating his commitment to academic excellence. But his accomplishments didn't end there. Amir also took on leadership roles as the head of the Black Student Union, where he worked to promote inclusivity and raise awareness about important social issues. Additionally, he served as the captain of his school's basketball team, showcasing his discipline, teamwork, and determination.
Amir's accomplishments have not only made his family proud but have also inspired those around him. His mother expressed her admiration for his efforts, saying, "He has gone above and beyond what is expected of him." With his acceptance into Morehouse College, Amir can finally take a deep breath, knowing that his hard work has paid off.