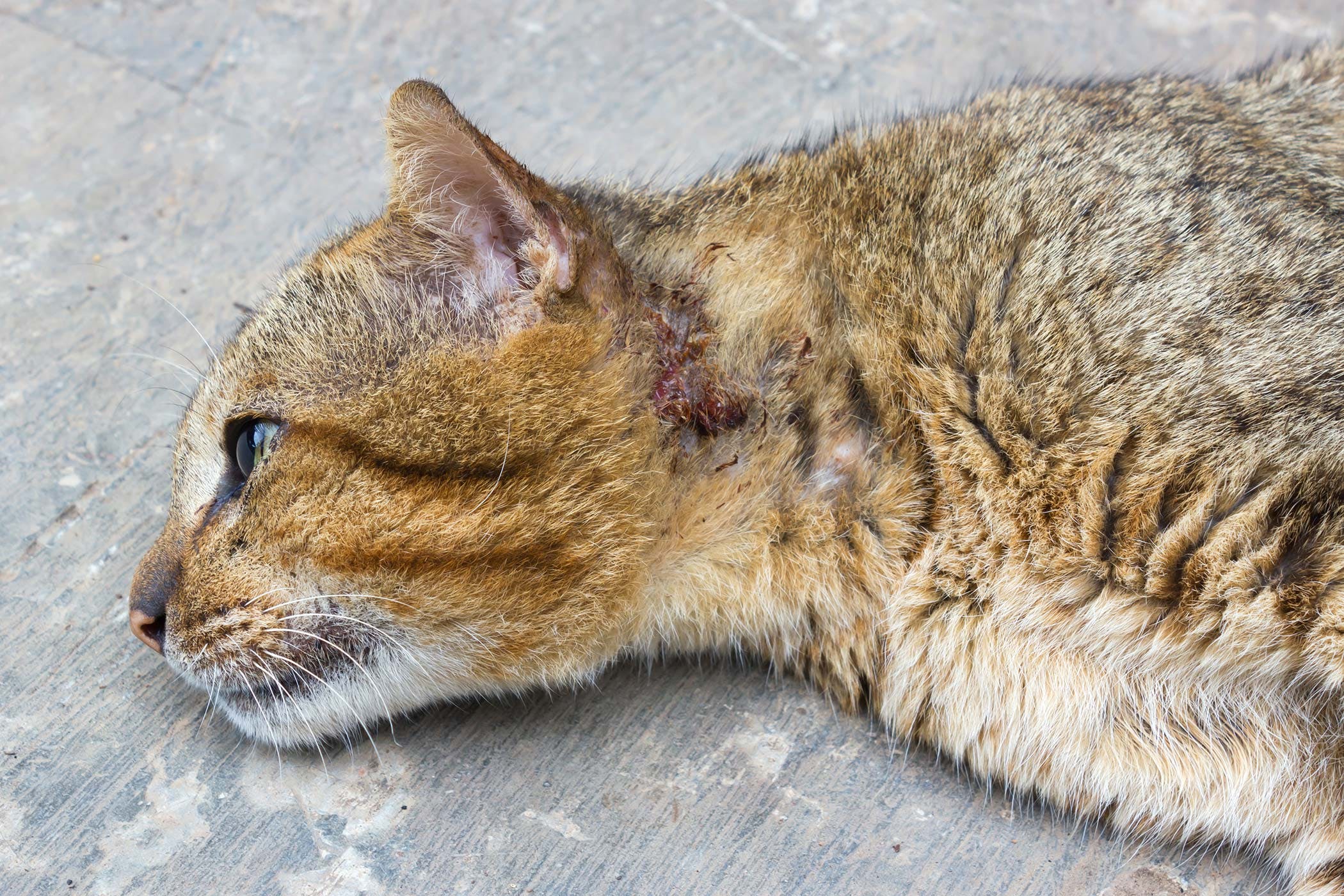 Kitten with the Shape of a Cat on Its Nose Noticed in Japan
With the amount of cat memes on the Internet, cats can generally make you feel good. Whether it's a cat getting stuck in a funny place or just making some weird noises, funny cats are all over the Internet. However, until now, no one has seen a cat like this.
This kitten that lives in Japan is just more than a regular kitten. Many are calling this particular cat "cat-ception" or a double kitten. While many cats have distinct markings on noses or faces that can make people smile or laugh, this cat has markings that look just like the silhouette of another cat. From a quick glance, it looks just like a normal cat and you probably wouldn't be able to tell that anything is different, especially when compared to his or her siblings. Then when you get a closer look, the markings on the nose look just like another cat. The markings are so convincing because the shape includes a rounded hump and pointed ears. Not only is this marking so unique, but it's just very ironic as well.
The Twitter user who first spotted this cat and shared the picture on the platform noted that this special kitty is part of a litter of four. However, this kitten really is just one of a kind because the other cats in the litter don't share this unique marking, as far as anyone knows. The owner of this cat hasn't spoken about the cat yet but it's not hard to image just how many comments this owner gets about his or her unique feline, especially since the photo has gone viral.
While this is the latest cat to viral thanks to its appearance, it's not the only cat spotted out with some unique markings. For example, there is a cat that looks like it has a heart sticker stuck to its face. However, it's hard to tell whether it has a heart-shaped head or normal round head thanks to its markings. This cat wears its heart on its face and it's proof that cats do have a heart. Another unique marking found on a feline is a white cat with brown fur in the shape of a beard. A third viral cat has markings that actually make him look like he's a tiger. While most cats think they are fiercer and bigger than they actually are and are related to tigers, this cat never has to worry about it because the markings really do make him look just like a smaller version of a tiger.
While it turns out that markings can make your cat unique and are a great conversation starter, the shape of their face can actually reveal something about their personality. While the theory is not based on any scientific study, there can be a strong link between personality and looks. Cat geometry can be one of the best tools to match a person to a cat. Cats with square faces are usually more affectionatea and will like to snuggle more. These cats are best for someone who has a family that will play with the cat. Cats with a triangle shape are known as the herding dogs of the cat world. These cats do better in an active household and are more vocal, smart, busy, and curious. Cats with round faces are more like lap dogs. These cats are more easily frightened and submissive. They are more likely to have low energy but will display affection to family members they trust. These are best for owners that are homebodies and want to spend time with the animal.
The Ockendon Solar Farm's Remarkable Transformation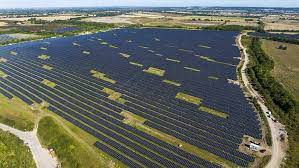 A once-neglected trash dump in England has undergone a breathtaking transformation into one of the United Kingdom's largest solar farms. The Ockendon solar farm, as it is now known, is set to provide electricity to an impressive 15,000 homes. With its 100,000 gleaming solar panels, it proudly stands as the third-largest solar farm in the entire UK.
This remarkable journey from waste ground to green energy oasis reflects the nation's growing commitment to renewable energy and sustainability. Frank Gordon, the director of policy at the Association for Renewable Energy and Clean Technology, highlighted the importance of projects like Ockendon solar farm in addressing the climate crisis. He told The Guardian, "We urgently need more solar in the UK to help meet our legally binding net-zero goals, and this summer's extraordinary global weather has further underlined the need for climate action."
The Ockendon solar farm is a shining example of the UK's transition to cleaner energy sources. Since 2020, nearly half of the nation's power has been sourced from a combination of wind, solar, bioenergy, and hydroelectric sources. This shift towards renewable energy not only reduces harmful emissions but also bolsters energy security and creates jobs in the burgeoning green energy sector.
The transformation of the Ockendon site is nothing short of inspirational. What was once a symbol of waste and environmental neglect has become a symbol of hope for a more sustainable future. As solar farms like Ockendon continue to sprout across the UK, they bring us one step closer to achieving our net-zero emissions goals and safeguarding the planet for generations to come.