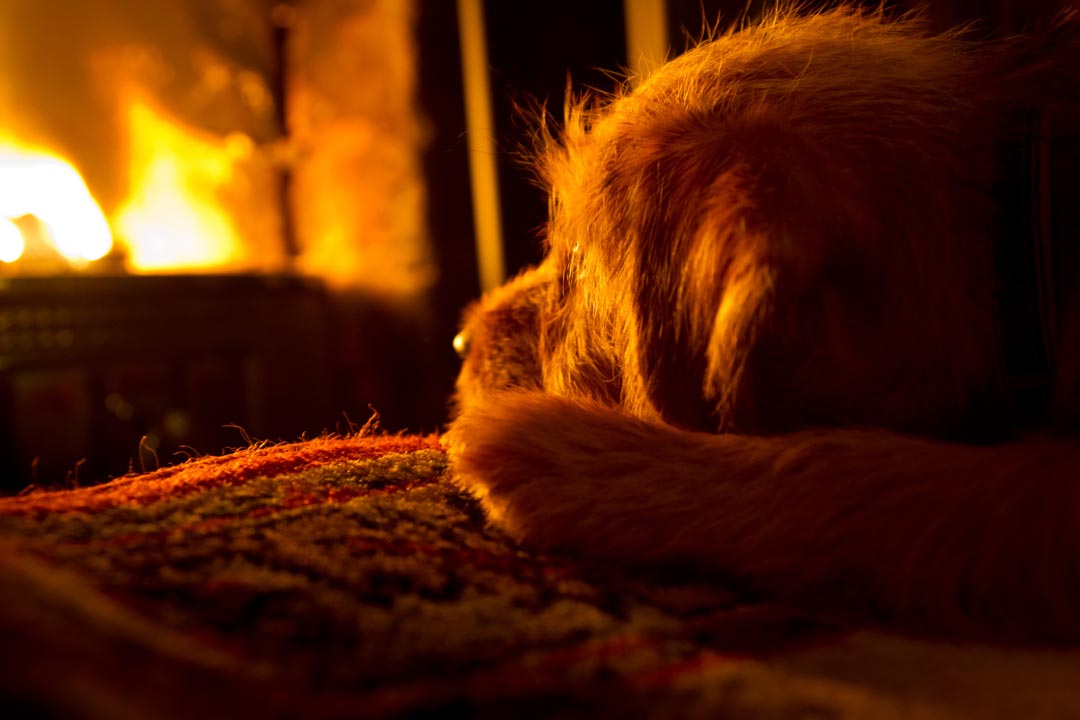 Kitchen Fire Breaks Out After Would-Be Thieves Steal Food
Our homes are our sanctuary from the world. It's hard to handle it whenever something goes wrong, like a thief or a fire…but what about a thief and a fire? The entire story unfolds for us by way of the home security camera. Without it the police and fire workers would probably have been able to piece together the series of events. However, would anyone have believed them?
What Happened
The family left home for a while and apparently assumed that leaving pancakes out on the stove would be alright. We have to give them credit- each of them probably thought that someone else had taken care of the plate of pancakes. With two beautiful Golden Retrievers as pets in the home, you can bet they all knew that the kitchen counter was within doggy reach. They left, and those pancakes sat there where the dogs could see and smell them. Time went by…then one of the dogs quietly walks over and swipes a pancake. It went well for them! They went back for more, and this is when things take a turn for the worse. The dog knocks the controls of the burner into the 'on' position, the burner ignites, and a fire starts. The items left on the stove start to heat up and then they catch fire. Smoke begins to fill the home.
Do I Have To Cover My Eyes?
The dogs know something is wrong, and start pacing. They retreat to the couch, watching the fire and feeling the smoke make their breathing uncomfortable. Their eyes and noses are probably stinging from the fumes that are building up. They expect their people to come in at any moment and take care of things. But the family is away. It's the police who come to the rescue. The first policeman makes sure the dogs are friendly, and then more rescuers pour into the house to make sure everything is safe and under control. The dogs are glad to see them!
What They Did Right
Anyone could forget to put something away or make some other simple mistake. What this family did right, however, was to install a fire alarm system that was monitored by rescue personnel. They made it possible that even when the inevitable mistake was made, their alarm system would bring help right away. Fire Chief Russell Anderson used the video and the incident to teach everyone about fire safety. He commended the family on their fire alarm system and added that safety covers for burner controls would add extra security for homes with pets or children. Let's hope this family doesn't have to deal with fires or pancake thieves again!
Check out the video here! The camera captures the crime as well as the unintended consequences.
Fire Safety At Home
The Southwick Fire Department in Massachusetts learned of the surveillance video after the fact. They were happy to share it with the public as a way to alert the community to the importance of smoke alarms, monitored fire systems, and other safety devices. These devices save lives every year, including, as we see in the video, the lives of some sweet family pets. Without the alarms things might have gone from bad to worse, and then to tragic. Fire safety is a great lesson to teach at home, where families can learn on a regular basis what to do – and what not to do- when something scary like this happens. Being prepared made all the difference for these dogs and their family!
Buzz Aldrin Finally Marries Long-Term Love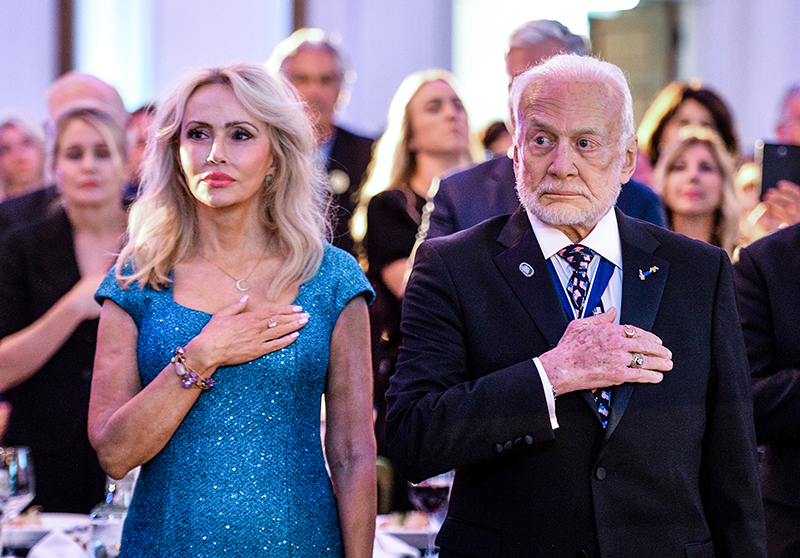 Buzz Aldrin, the second man to walk on the moon, recently married his longtime love, Lois Driggs Cannon. The couple, who have been together for more than a decade, married in a private ceremony in Los Angeles, California.

Aldrin, who is now 93 years old, first met Cannon at a gala event in Los Angeles in the late 1990s. They quickly became friends and began dating. They've been together ever since, and their love has only grown stronger over time.

Aldrin is best known for his involvement in the Apollo 11 mission, which saw him and astronaut Neil Armstrong become the first humans to walk on the moon in 1969. Since then, he has devoted his life to promoting space exploration and education. He is also a published author, having written several books about his astronaut experiences, including "Return to Earth" and "Magnificent Desolation: The Long Journey Home from the Moon."

Cannon, a retired businesswoman, has been an unwavering supporter of Aldrin throughout his career. She has accompanied him on many of his public appearances and speaking engagements. She has also been a strong supporter of space exploration and education, and the two have frequently collaborated to advance these causes.

The couple's wedding was a small and intimate affair attended by only close family and friends. The wedding took place at a private residence in Los Angeles, and the couple exchanged vows in a stunning outdoor setting. The ceremony was followed by a reception with food, drinks, and music for the guests.

The wedding of Aldrin and Cannon is a testament to the power of love and the value of companionship in life. Despite the difficulties and challenges they have faced, their love for one another has remained strong. The couple's marriage serves as an example to others and a reminder that love knows no age limit.
Aldrin is an American hero not only for his role in the Apollo 11 mission but also for his adventurous spirit and unyielding passion for space exploration. The news of his marriage serves as a reminder that love and companionship are important aspects of human life, even after achieving great heights and facing challenges. Marriage is a celebration of love, commitment, and a lifetime of shared adventures and experiences for the couple.