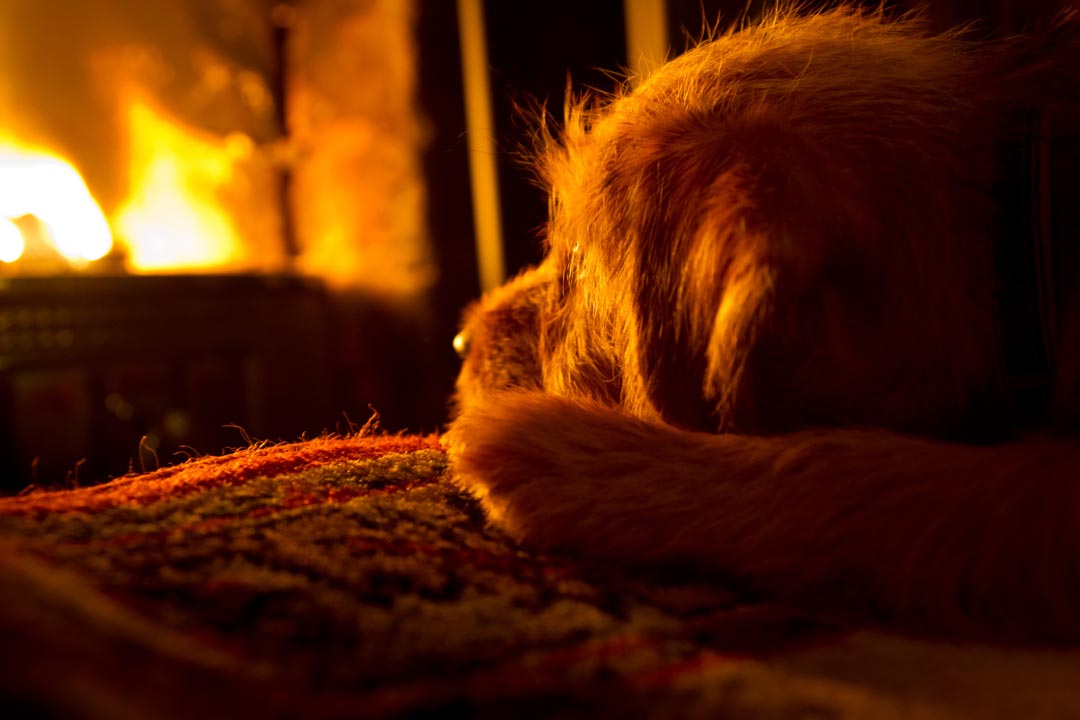 Kitchen Fire Breaks Out After Would-Be Thieves Steal Food
Our homes are our sanctuary from the world. It's hard to handle it whenever something goes wrong, like a thief or a fire…but what about a thief and a fire? The entire story unfolds for us by way of the home security camera. Without it the police and fire workers would probably have been able to piece together the series of events. However, would anyone have believed them?
What Happened
The family left home for a while and apparently assumed that leaving pancakes out on the stove would be alright. We have to give them credit- each of them probably thought that someone else had taken care of the plate of pancakes. With two beautiful Golden Retrievers as pets in the home, you can bet they all knew that the kitchen counter was within doggy reach. They left, and those pancakes sat there where the dogs could see and smell them. Time went by…then one of the dogs quietly walks over and swipes a pancake. It went well for them! They went back for more, and this is when things take a turn for the worse. The dog knocks the controls of the burner into the 'on' position, the burner ignites, and a fire starts. The items left on the stove start to heat up and then they catch fire. Smoke begins to fill the home.
Do I Have To Cover My Eyes?
The dogs know something is wrong, and start pacing. They retreat to the couch, watching the fire and feeling the smoke make their breathing uncomfortable. Their eyes and noses are probably stinging from the fumes that are building up. They expect their people to come in at any moment and take care of things. But the family is away. It's the police who come to the rescue. The first policeman makes sure the dogs are friendly, and then more rescuers pour into the house to make sure everything is safe and under control. The dogs are glad to see them!
What They Did Right
Anyone could forget to put something away or make some other simple mistake. What this family did right, however, was to install a fire alarm system that was monitored by rescue personnel. They made it possible that even when the inevitable mistake was made, their alarm system would bring help right away. Fire Chief Russell Anderson used the video and the incident to teach everyone about fire safety. He commended the family on their fire alarm system and added that safety covers for burner controls would add extra security for homes with pets or children. Let's hope this family doesn't have to deal with fires or pancake thieves again!
Check out the video here! The camera captures the crime as well as the unintended consequences.
Fire Safety At Home
The Southwick Fire Department in Massachusetts learned of the surveillance video after the fact. They were happy to share it with the public as a way to alert the community to the importance of smoke alarms, monitored fire systems, and other safety devices. These devices save lives every year, including, as we see in the video, the lives of some sweet family pets. Without the alarms things might have gone from bad to worse, and then to tragic. Fire safety is a great lesson to teach at home, where families can learn on a regular basis what to do – and what not to do- when something scary like this happens. Being prepared made all the difference for these dogs and their family!
Reunited And It Feels So Good – Owner Finds Dogs After 3 Years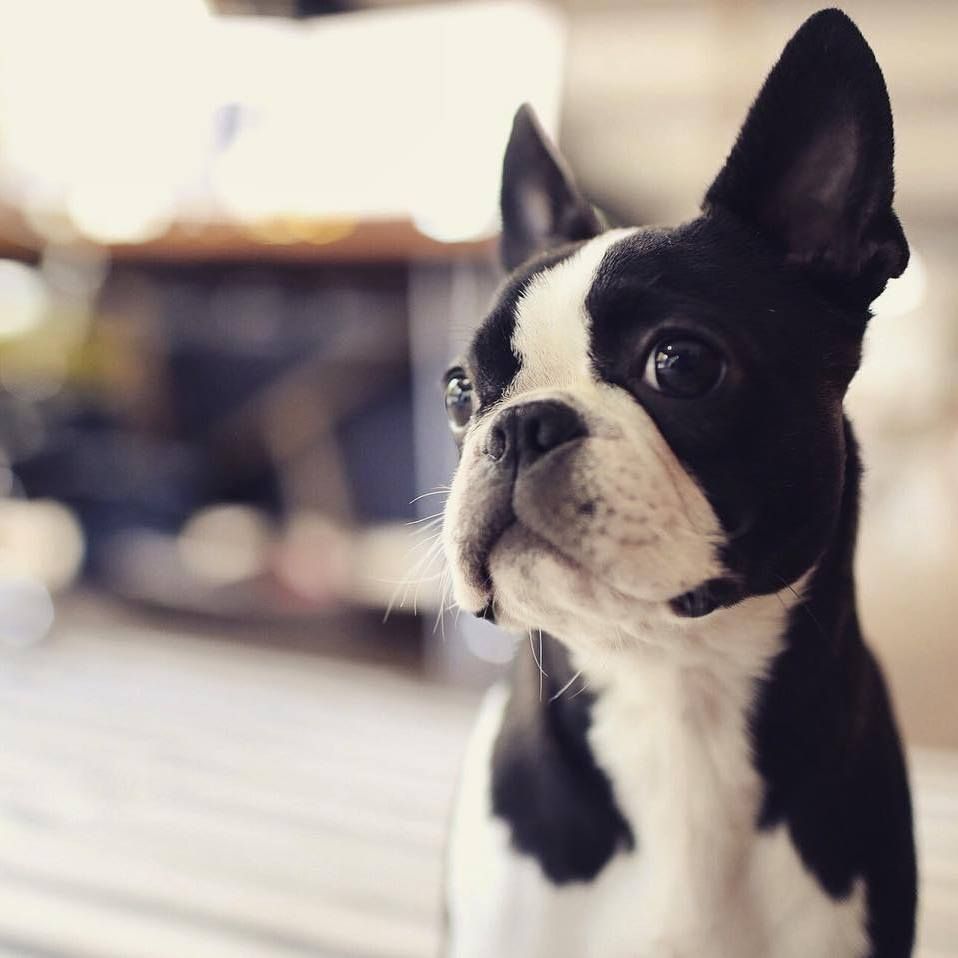 Peaches & Herb may have been on to something when they released that hit single back in 1979, at least in terms of pets and owners looking for them. This is the emotional story of a Boston Terrier named Ziggy who was loved and cared for by a Miami woman. Three years ago, Ziggy and this woman were separated, as pets sometimes are from their owners. The nature of the separation is up for debate; was Ziggy stolen from the woman's property? Or did Ziggy simply wander out of the yard? The details of the separation are not what's important here. What IS important is that this woman has spent the last three years searching for her beloved Boston Terrier through phone calls, adverts, social media posts, signs on telephone poles, you name it, she's probably done it.
Enter The Torneys
Brian and Danielle Torney foster dogs from time to time from their Port Charlotte home in Florida. They recently took on a new addition to the home, a Boston Terrier rescued by the Boston Terrier Rescue of Florida group. The Torneys were elated with the new pup and were nurturing the animal to eventually go to a good home. As always with each new addition, Brian scans the internet and social media posts to see if anyone was missing a dog. If nobody is located through this method, then the Torneys would continue to care for the dog until a new home can be found. Finding a previous owner in this fashion is akin to finding a needle in a haystack. But stranger things have happened in these searches and Brian was bowled over by what he found.
Previous Owner Located Through Modern Technology
Through Brian's perusing of Reddit and other sites, he came across a post by a woman from Miami trying to locate her missing Boston Terrier. Brian saw the pictures of the dog, and he compared the pictures to his new Boston Terrier and realized that the two dogs were one and the same. Brian was puzzled, how could this dog be 200 miles from his home?!? Where did the Boston Terrier Rescue team find this dog? Brain knew that he had a phone call to make.
The Phone Call
Brian called the number that was listed with the woman's post and was soon greeted by a woman's voice on the other end. Brian calmly explained that he was quite sure that he had her missing Boston Terrier and that he was located in Port Charlotte. The woman was overcome with elation, joy, and tears. She explained through happy sobs that her dog named Ziggy vanished three years ago, and she had some moments where her hope was failing, but she never lost it completely. In her heart, she knew that she would find him, no matter how long it took.
The Upcoming Reunion
The woman will be driving up from Miami to finally be reunited with her beloved Ziggy and the Torneys couldn't be happier about the news! Ziggy seems happier as well, wagging his little tail with a little more pizzazz than usual. This is a win for lost pets and pet owners, but it's a larger win for social media and the overall online community effort to get the news out about those owners who lose their loved pets.
Technology has helped out so many people over the years with advancements in medicine, quality of life, and staying in touch with loved ones. Much like old friends and high school classmates get back in touch through a site like Facebook, lost pets and their loving owners can eventually find each other over time, Ziggy and the Torneys are proof of that!