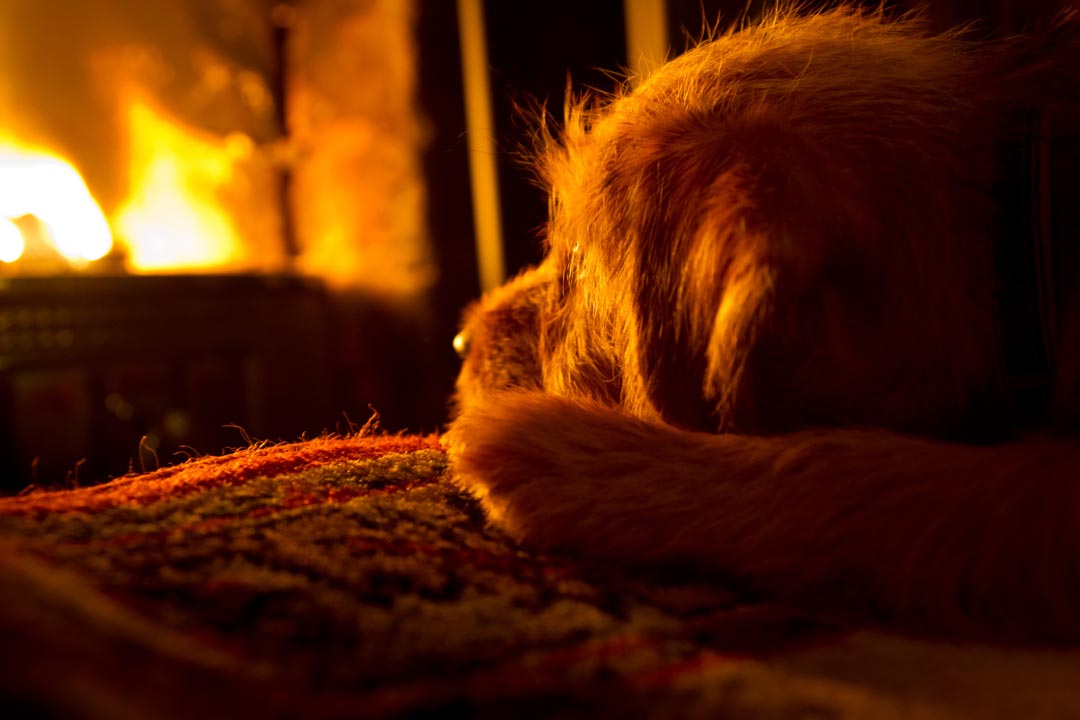 Kitchen Fire Breaks Out After Would-Be Thieves Steal Food
Our homes are our sanctuary from the world. It's hard to handle it whenever something goes wrong, like a thief or a fire…but what about a thief and a fire? The entire story unfolds for us by way of the home security camera. Without it the police and fire workers would probably have been able to piece together the series of events. However, would anyone have believed them?
What Happened
The family left home for a while and apparently assumed that leaving pancakes out on the stove would be alright. We have to give them credit- each of them probably thought that someone else had taken care of the plate of pancakes. With two beautiful Golden Retrievers as pets in the home, you can bet they all knew that the kitchen counter was within doggy reach. They left, and those pancakes sat there where the dogs could see and smell them. Time went by…then one of the dogs quietly walks over and swipes a pancake. It went well for them! They went back for more, and this is when things take a turn for the worse. The dog knocks the controls of the burner into the 'on' position, the burner ignites, and a fire starts. The items left on the stove start to heat up and then they catch fire. Smoke begins to fill the home.
Do I Have To Cover My Eyes?
The dogs know something is wrong, and start pacing. They retreat to the couch, watching the fire and feeling the smoke make their breathing uncomfortable. Their eyes and noses are probably stinging from the fumes that are building up. They expect their people to come in at any moment and take care of things. But the family is away. It's the police who come to the rescue. The first policeman makes sure the dogs are friendly, and then more rescuers pour into the house to make sure everything is safe and under control. The dogs are glad to see them!
What They Did Right
Anyone could forget to put something away or make some other simple mistake. What this family did right, however, was to install a fire alarm system that was monitored by rescue personnel. They made it possible that even when the inevitable mistake was made, their alarm system would bring help right away. Fire Chief Russell Anderson used the video and the incident to teach everyone about fire safety. He commended the family on their fire alarm system and added that safety covers for burner controls would add extra security for homes with pets or children. Let's hope this family doesn't have to deal with fires or pancake thieves again!
Check out the video here! The camera captures the crime as well as the unintended consequences.
Fire Safety At Home
The Southwick Fire Department in Massachusetts learned of the surveillance video after the fact. They were happy to share it with the public as a way to alert the community to the importance of smoke alarms, monitored fire systems, and other safety devices. These devices save lives every year, including, as we see in the video, the lives of some sweet family pets. Without the alarms things might have gone from bad to worse, and then to tragic. Fire safety is a great lesson to teach at home, where families can learn on a regular basis what to do – and what not to do- when something scary like this happens. Being prepared made all the difference for these dogs and their family!
Love, Laughter, and 75 Years Together: Gene and Virginia Nelson's Remarkable Anniversary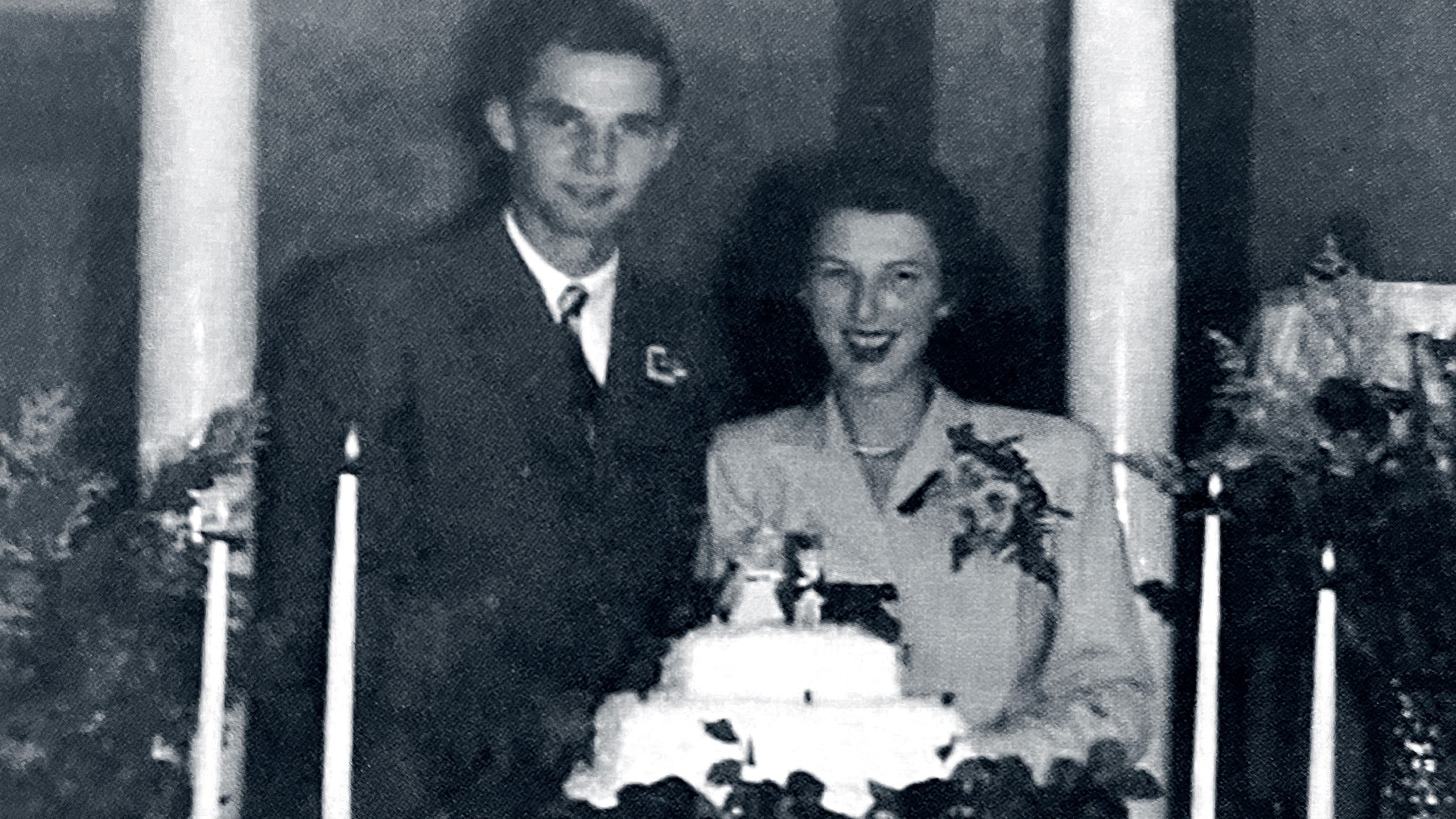 Gene and Virginia Nelson of Canby, Oregon, have a relationship that showcases love's enduring power. The couple recently celebrated an incredible 75 years of marriage, a milestone that very few can claim to have reached. When asked the secret to their lasting love, they attribute it to patience, trust, and a good sense of humor.
Gene, at 95, and Virginia, at 92, have seen a lifetime of changes and challenges, but their love has remained steadfast. When questioned about their enduring bond, Virginia simply replied, "We were just meant to be together!" Gene chimed in, "Have patience through the good times and the bad, try to be honest and faithful."
Their journey began 75 years ago on August 8 when they decided to elope from Brownsville, Oregon, in Linn County. They hopped on a bus to Reno and got married, a move that still brings a giggle to Virginia's lips as she recalls how they outfoxed their parents. At the time, Virginia was just 17, and Gene was 20, with Gene humorously adding, "I was 20 and five months, lacked 2 days, and she was 17 years and 25 days."
According to their grandson, Cody Westphal, their sharp minds are one of the reasons behind their enduring relationship. He said, "Just actively trying to exercise your mind is how it stays sharp."
The couple has three children and seven grandchildren, with the youngest being 29 years old. Gene recalled what made him know that Virginia was the one, saying, "She was a sweet girlfriend, and I hadn't found out any of her faults yet when we were young," which elicited laughter from both of them.
Judy, their daughter, expressed her pride in her parents' long-lasting love. She said, "It takes a lot to make it 75 years and not give up, and they never gave up."
Their sense of humor remains a cornerstone of their relationship, as Judy shared, "They both have a really good sense of humor." Gene and Virginia often engage in friendly banter, and even if they have disagreements during the day, they never go to bed angry.
The couple's thrifty nature is another shared trait. They still have the refrigerator they purchased right after their wedding from Sears Roebucks, and it's still in working condition. Just like their marriage, it has stood the test of time. Gene proudly mentioned, "Never had a service charge, and it's still working! We've always been thrifty."
Their light-hearted arguments, thrifty habits, and enduring love have earned them the nickname "the Bickersons" among family members. Cody noted, "Even if they fight all day, they don't go to bed angry. I think that's why they wake up the next day, and they're still the Bickersons!"
In the twilight of their lives, Gene and Virginia continue to cherish their partnership. As Gene put it, "We're in our waning days. I hope she outlives me because I don't want to outlive her." Their story is a heartwarming reminder that love, patience, and a good sense of humor can make a marriage truly timeless.