Breaking Barriers and Sailing to Victory
In a remarkable display of skill, determination, and courage, Kirsten Neuschafer from South Africa made history as the first woman to win the prestigious Golden Globe Race. This challenging sailing competition involves circumnavigating the world in a grueling 235-day journey, testing the limits of both sailors and their small fiberglass sailboats. Despite being the only female participant, Kirsten emerged triumphant, surpassing 15 other sailors to claim first place. Her victory is a testament to her unwavering spirit and passion for sailing.
The Golden Globe Race is an arduous and demanding competition that pushes sailors to their limits. With strict rules that exclude the use of modern electronics, contestants must navigate using only the sky and stars, relying on celestial navigation and traditional sailing techniques. This year's race saw a high dropout rate, with only three sailors successfully completing the entire journey. The grueling nature of the race highlights the exceptional skill and resilience required to emerge victorious.
From the outset, Kirsten Neuschafer understood the challenges she would face in the Golden Globe Race. As she embarked on her adventure, she acknowledged the significance of luck and preparation in this unforgiving competition. In February, while rounding Cape Horn, she confronted harsh conditions, battling fierce 55 mile-per-hour winds and towering 25-feet waves. Undeterred by the elements, Kirsten persevered, guided by her love for single-handed sailing and the thrill of relying on celestial navigation.
Kirsten Neuschafer's triumph is not merely a personal achievement but a groundbreaking moment for women in sailing. As the first female winner in the history of the Golden Globe Race, she has shattered gender barriers and proven that women possess the skill, strength, and determination to compete at the highest level. Kirsten's victory serves as an inspiration to aspiring female sailors, encouraging them to pursue their dreams and challenge societal expectations.
Kirsten Neuschafer attributes her success to a combination of preparation and luck. Recognizing the unpredictable nature of the race, she emphasized the need to be well-prepared while acknowledging the role of fortune. By diligently honing her sailing skills, studying celestial navigation, and understanding the intricacies of her small fiberglass sailboat, Kirsten positioned herself for victory. Her story emphasizes the importance of both dedication and adaptability in achieving extraordinary goals.
Drew Carey's Beyond Generous Gesture to Support Striking Writers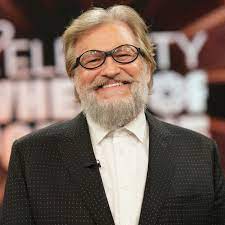 In times of struggle, acts of kindness and generosity can bring hope and relief to those in need. Drew Carey, a well-known television personality, has once again shown his compassion by providing daily lunches for members of the Writer's Guild of America (WGA) who are currently on strike. This remarkable gesture is helping to alleviate some of the financial strain faced by these hardworking individuals.
Drew Carey is graciously covering the expenses at two local businesses for WGA members who show their guild card. The two restaurants involved in this endeavor are Bob's Big Boy in Burbank and Swingers Diner on Beverly. With every meal, Drew is estimated to be spending thousands of dollars per day to ensure that these writers are well-fed during this challenging time.
This is not the first time that Drew Carey has demonstrated his support for the WGA. During the 2007 strike, he generously provided lunches to struggling writers for two consecutive months. His commitment to helping others in need has not wavered over the years, and he continues to be a beacon of kindness.
The gratitude expressed by the WGA members for Drew's actions is overwhelming. Many writers have taken to social media to share their appreciation and to highlight the impact of his generosity. One writer tweeted, "Drew bought me lunch for two months straight in '07 when I was struggling with that WGA strike. In a better place now, but Drew continues to be a good dude." The outpouring of thanks and support from the WGA community is a testament to the positive effect that Drew's kind gestures have on their lives.
The participating restaurants have become a gathering place for WGA members, who are not only enjoying the delicious meals but also feeling the love and support from Drew. The writers express their gratitude repeatedly, and the staff at the restaurants are grateful to be part of this compassionate act. They feel privileged to play a role in facilitating Drew's generosity and witness the joy it brings to those in need.
Being a writer can be challenging, with periods of financial uncertainty and limited opportunities. The current strike has exacerbated these difficulties, making every complimentary meal a significant relief for the writers. As one member explained, "They're very, very happy and they're very, very thankful to Drew." The impact of Drew's support goes beyond a single meal—it represents a lifeline for those facing financial hardships during the strike.
Drew Carey's unwavering commitment to supporting the WGA and his genuine care for those in need is truly commendable. His actions remind us of the power of kindness and the difference one person can make in the lives of others. As the strike continues, the lunches provided by Drew serve as a ray of hope and a reminder that the writing community is not alone in their fight.
In times of hardship, it is heartwarming to see individuals like Drew Carey step forward and offer their support. His kindness and generosity are an inspiration to us all, and his contributions to the well-being of the WGA members are deeply appreciated.