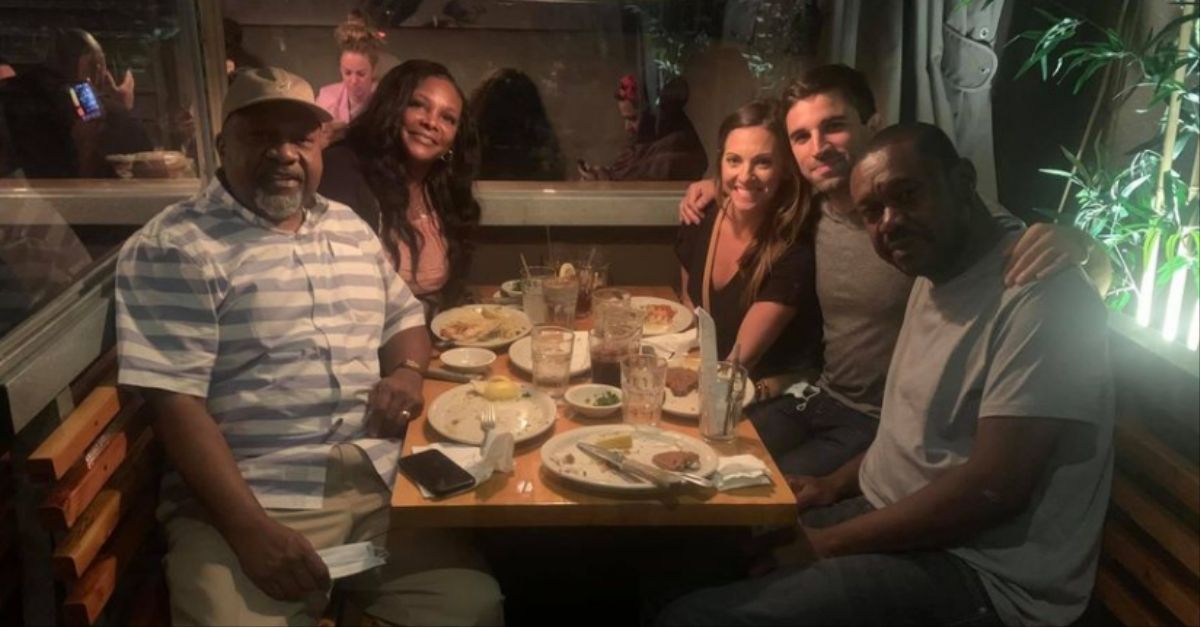 Kind couple reunite homeless man with his family after 20 years apart
"Everyone just stares at me. I'm an educated man, but all they see is a person who doesn't have a home and doesn't have anyone to call."
These were the sad, heartbreaking words Randi Emmans heard as she stepped outside her apartment in Los Angeles to take her dog on a walk. 54-year-old Petro Reid was the man Emmans had just heard talking to himself, and he was in a bad place mentally.
She called up her boyfriend, John Suazo to jointly hold a conversation with Reid. He was quite surprised at first, because according to him, no one had ever taken interest in him, and he poured out his mind to them.
For a homeless man, the person they had just held a conversation with was very fluent in expressing himself.
"He was so impressive," said Suazo.
"The whole conversation really touched us."
From the conversation, they found out that Reid had left his family home in Charleston, S.C., and moved to L.A. in 1999 to live with an aunt. Barely a year later, he found himself going off the rails and homeless due to drug and alcohol addiction.
He became a popular figure in jail, from where he'd occasionally call home and send letters to his grandmother's house in Charleston.
"It was always for petty crimes, usually shoplifting to support my habits, food and things of that nature," he said. "That cycle continued for years, and whenever I got released, I was right back on the streets."
For more than two decades, Reid wandered the streets of L.A. in search of his family or some beacon of hope, and for those two decades he didn't find anything- until Emmans heard him.
He had lost all hope of living a decent life. He always thought of his family, but the chances of setting eyes on them once again were pretty dim, so he gave up.
He found Emmans and her boyfriend non-judgmental. They genuinely cared about his situation and that was why he opened up to them.
"John and Randi saw me as more than what everyone else saw me as — just a homeless person living on the streets," he said. "They believed in me, despite the situation they found me in."
After giving him food, water, and other basic human needs, the couple felt they hadn't done enough to truly take him out of misery and ridicule. Emmans made a post on Facebook, a public plea asking for donations to help cover the costs of a night or two at a hotel, so Reid could get rest up, recuperate, and have decent hot meals.
Her post received a lot of engagements, and in only 3 days, they were able to raise about $6,500 for Reid. The funds were used to lodge him in a hotel, get him a new mobile phone, and buy him some new clothes.
Although grateful for all Emmans and Suazo had done, Reid still wanted to find his family. He asked the couple for help and they decided to help him.
Reid took on the name Franklin Mitchell after an encounter with the police in L.A. He didn't have his identity card, so the name stood- that was why his family members could never reach him.
In the search for his family, Reid gave Emmans and Suazo some names he could remember, as well as his grandmother's address, without knowing if she was still living there or alive at all.
"Randi and I started plugging away on the Internet, and we were able to find his grandmother's name associated with the address," Suazo said. "We called wrong numbers until, finally, we got someone who was his uncle's ex-wife."
This was when all the dominoes started falling in place.
Reid's uncle, Pierre Grant was informed by his ex-wife of a certain contact about his nephew and he immediately called the couple to set up a meeting.
Grant said "For over 20 years, we had been praying and believing that one day we would find him, and the day finally came. This is a miracle."
He took a flight paid for by Emmans and Suazo to L.A. to link up with his nephew. The amazing couple were also able to pay for a covid-19 test for Reid, Grant, and themselves- all which came back negative.
The long awaited family reunion came on Friday, August 7. Mia Green, Reid's cousin was also present for the reunion. It was a touching and soulful moment for Reid as he tightly embraced his cousin and uncle after 20 years of wandering the streets of L.A.
Now that Reid has finally reunited with his family, he plans to get his life together and back on track.
"I believe I can help a lot of people that are still in the position that I was in," said Reid.
He plans to start the next chapter of his education and find himself a stable, paying job.
Centenarian Beats Coronavirus and Prepares For 109th Birthday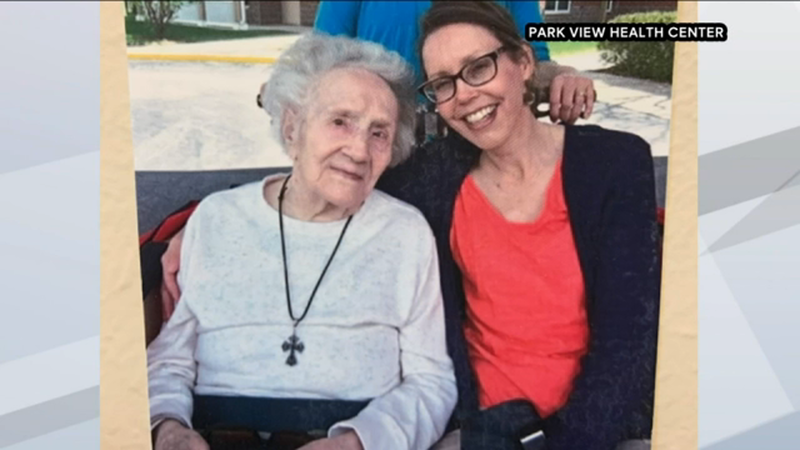 Millions of people have been dying across the world as a result of contracting the Coronavirus.
One of the most emphasized points has been for the elderly and people with underlying health conditions to shelter-in-place or wear protective gear at all times.
It is therefore understandable why the world is celebrating the fact that a centenarian has been able to survive the brutal virus.
She is actually well on her way to a decade past the century and doing so in fine style.
Not only has she fought and won the battle, but she is taking preparatory steps to celebrate another birthday.
One hundred and nine years, she has managed to survive on this earth, two world wars, multiple Presidents, Stock market and housing market crashes, now a pandemic.
Ruth Stryzewski of Oshkosh, Wisconsin, has only three weeks to go, but plans are in high gear. If anyone has anything to celebrate, she certainly does.
Maybe if she were fifty years younger, it would not have been such a surprise that she pulled through the virus unscathed, but at her age, that's unheard of anywhere in the world.
The pandemic has devastated the United States and has led to the loss of lives in the region of four hundred thousand.
Some survivors recover in the slated two-week period, but others take weeks and even months to recuperate.
Some have symptoms that appear to be long-term, like loss of taste and smell or even fatigue.
Some are still laid up in bed, struggling to regain their stamina, trying many home remedies to help them become rejuvenated.
Yet 108-year-old Ruth Strzyzewski of Oshkosh managed to evade all the horrible symptoms and, above all, death, which she is genuinely grateful for.
The coronavirus toll on the elderly has been disproportionate to all other ages. Even seemingly young robust people have succumbed, as well as infants.
However, this older woman was having none of it. She has decided that the virus will not be determining her fate.
For several weeks she remained isolated, putting up an intense fight against the severe virus that has brought many nations to their knees.
Fortunately, she did not need to be hospitalized, even though several symptoms presented themselves.
After her solace period, Strzyzewski has emerged with no ongoing effects and seems to be recuperating with no issues. She's expected to make a full recovery to her usual cheerful self.
One health official highlighted the remarkable feat, noting that at her age, Strzyzewski being on the road to recovery would have been the last thing on anyone's mind, not with so many people losing the coronavirus battle.
Not only has she fought, but she has won and is doing very well. Her strength continues to build each day, and she's almost back to a state of normalcy.
Her birthday celebration, slated for February 20, will be a high point for 2020. Many health officials are likely wondering about the possibility of someone this old conquering the virus.
Maybe they'll be revisiting the round table and analyze her specimens to see what is so different about a woman over a century old that made her survive the vicious virus.
Either way, as they contemplate, she will be having a whale of a time celebrating her 109th birthday on 20 February with whatever number of people will be allowed.
Be assured; it will be covered by media houses not only in the United States but globally.