Julia Louis-Dreyfus Curses Out Breast Cancer in Inspiring Post After Having Surgery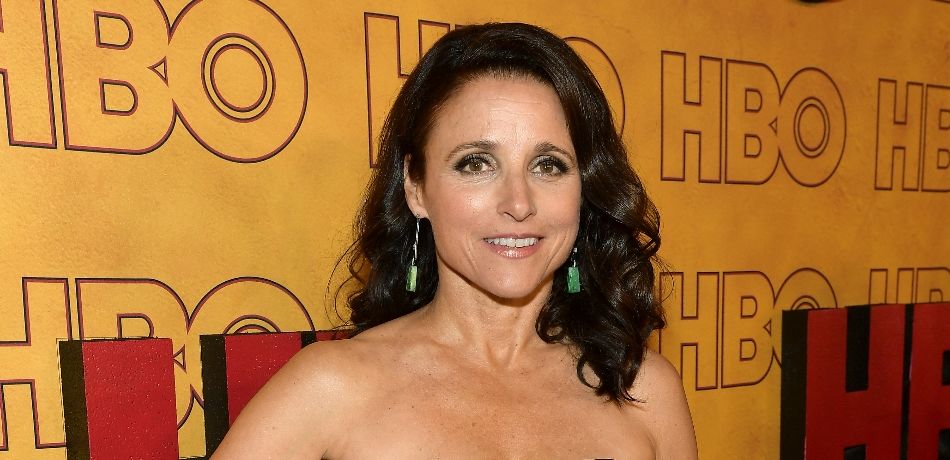 Actress and comedian, Julia Louis-Dreyfus, was certainly spreading the love to her fans this Valentine's Day. After undergoing her first operation for breast cancer, she excitedly updated her followers on her health status in an inspiring Instagram post. Louis-Dreyfus chose a glamorous close-up photo of herself and captioned it: "Hoorah! Great doctors. Great results. Feeling happy and ready to rock after surgery. Hey cancer, 'F*** you!'" She added, "Here's my first post-op photo."
Since announcing her breast cancer diagnosis last September, the day after she won an Emmy for Best Actress, Louis-Dreyfus has made it a point to tackle her cancer head-on with her signature positivity and humor. She has regularly empowered fans by showcasing strength and bravery in the face of a terrifying diagnosis. So far, she has undergone several well-documented rounds of chemotherapy, along with corresponding inspirational posts on Twitter and Instagram. Her decision to take an extremely private illness and share it will the public via social media platforms has helped bring further awareness to breast cancer as well as allow her to take a firm stand for healthcare reform in America. In her announcement, she wrote, "Just when you thought… 1 in 8 women get breast cancer. Today, I'm the one."  Breast cancer is the second leading cause of cancer-related death in women.
The Emmy-winning actress, known for groundbreaking television shows like Seinfeld, The New Adventures of Old Christine and HBO's Veep, is prepared to take on whatever comes her way. Along with her two children, Louis-Dreyfus's husband, Brad Hall, continues to be a major part of her support system. In an interview from December, she referred to her husband of over 30 years as her "hero." Upon her diagnosis, her representative shared, "We have every confidence she will get through this with her usual tenacity and undaunted spirit, and look forward to her return to health and to HBO for the final season of Veep."
The 57-year-old is planning to start filming the final season of Veep beginning in August, after a slight delay due to her cancer treatment schedule. Her Veep costars have been openly sharing their support and adoration of the actress, including Sam Richardson, who stated, "She is one of the strongest and caring people I know. Nothing can stop her. Not even this." Tony Hale simply proclaimed, "We love this woman." The final season of Veep is scheduled to officially air in 2019.
The Gorgeous Azure-Blue Colored Tanager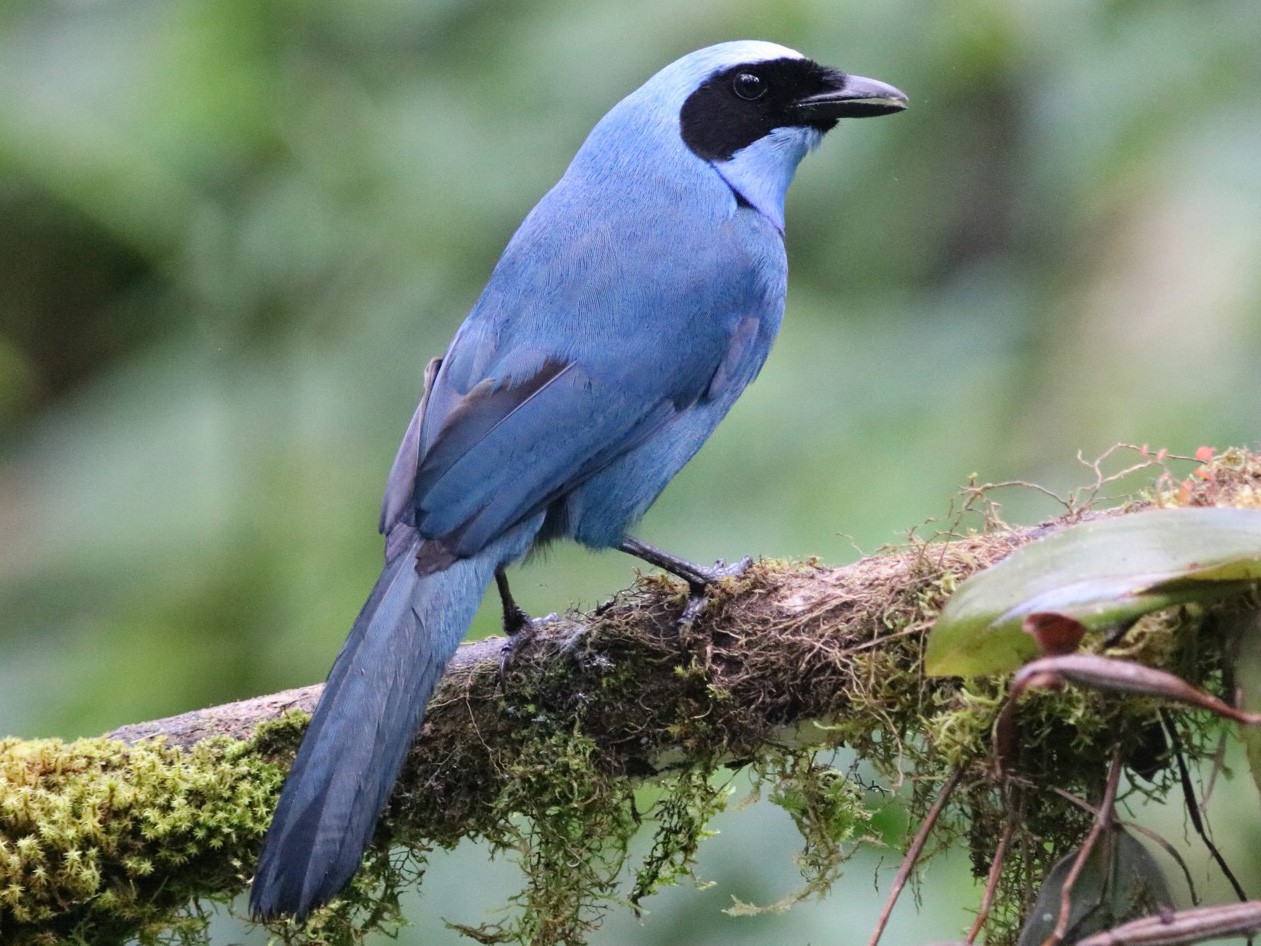 Amongst the spectrum of bright-colored birds, the tanager with its subtle azure- blue color, stands out as a uniquely beautiful bird. The beauty of the azure-blue is that it can transform into different shades of blue in different light settings. It can look purple-grey in certain dark conditions and light blue in bright sunlight. The azure blue is naturally a calm and peaceful color to look at. It would be an ideal color for nursery or powder. Nature has chosen the tanager to showcase its magnificent Azure blue color. Other species of tanager have lighter blue colors. The tanager bird has not received the attention it deserves and therefore little effort has gone into the conservation of this beautiful bird. With increasing in urban development, the natural habitat of the azure-blue tanager has been compromised. There needs to be a conscious effort to promote the tanager so it can receive the level of attention and care it deserves.
The azure-blue tanager belongs to the Thraupidae family and is mostly found in the eastern part of Brazil. They live in tropical or subtropical moist forests. With its shy personality and the dwindling population numbers, the azure blue tanager has become a difficult bird to spot. Many photography and nature enthusiasts spend weeks in search of a glimpse of the mesmerizing azure blue tanager, but few can locate one. The region of Brazil where it is mostly found are not easily accessible due to poor infrastructure. However, as humans have invaded their habitat space, the azure blue tanager has been forced to relocate to regions not ideally suited to their needs. Although they can fly long distances, their instinct near a single location. The singing abilities of azure-blue tanager are excellent. The males often sing to attract females. The typical call from a male tanager is a low-pitched sound.
About 90% of the azure blue tanagers live in Brazil or the Andes. The eastern parts of Brazil are home to several other species of animals, however, this region has been marked for several residential and industrial projects. The economy of Brazil has not reached the heights it once promised. That has forced the government and private companies for alternate ways to grow the economy. Historically, one of the major industries has been agriculture but as Brazil looks at new ways to grow the economy, industrial manufacturing has been increasing. There has been limited space in already populated regions of the country. That has led to the expansion into the North and East of Brazil. It is not just the tanagers that are going to suffer from the expansion into the eastern Brazilian territory. The Amazon rainforest has around 40,000 plant species, 1300 types of birds, 2.5 million types of insects, and over 3000 types of fish.
The azure-blue tanager is an omnivorous species of bird, so they eat the food of both plant and animal origin. They have been seen eating fruits, nectar from flowers and insects. For their young ones, they often bring larger insects but their daily diet consists of plant-based food. Nature conservationists in South America have included the azure blue tanager in their books and documentaries to get some attention to the decreasing population of the azure blue tanager. They were also part of the Birds of South America books. However, there needs to be a higher level of awareness for this beautiful bird for the species to survive. It is our responsibility to ensure our children will be able to see such marvelous creatures when they grow up. For that, conservation actions need to be taken now.