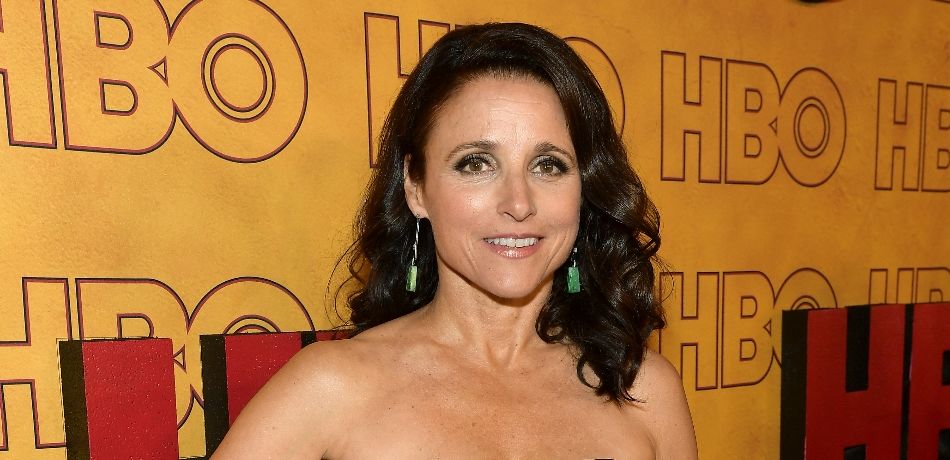 Julia Louis-Dreyfus Curses Out Breast Cancer in Inspiring Post After Having Surgery
Actress and comedian, Julia Louis-Dreyfus, was certainly spreading the love to her fans this Valentine's Day. After undergoing her first operation for breast cancer, she excitedly updated her followers on her health status in an inspiring Instagram post. Louis-Dreyfus chose a glamorous close-up photo of herself and captioned it: "Hoorah! Great doctors. Great results. Feeling happy and ready to rock after surgery. Hey cancer, 'F*** you!'" She added, "Here's my first post-op photo."
Since announcing her breast cancer diagnosis last September, the day after she won an Emmy for Best Actress, Louis-Dreyfus has made it a point to tackle her cancer head-on with her signature positivity and humor. She has regularly empowered fans by showcasing strength and bravery in the face of a terrifying diagnosis. So far, she has undergone several well-documented rounds of chemotherapy, along with corresponding inspirational posts on Twitter and Instagram. Her decision to take an extremely private illness and share it will the public via social media platforms has helped bring further awareness to breast cancer as well as allow her to take a firm stand for healthcare reform in America. In her announcement, she wrote, "Just when you thought… 1 in 8 women get breast cancer. Today, I'm the one."  Breast cancer is the second leading cause of cancer-related death in women.
The Emmy-winning actress, known for groundbreaking television shows like Seinfeld, The New Adventures of Old Christine and HBO's Veep, is prepared to take on whatever comes her way. Along with her two children, Louis-Dreyfus's husband, Brad Hall, continues to be a major part of her support system. In an interview from December, she referred to her husband of over 30 years as her "hero." Upon her diagnosis, her representative shared, "We have every confidence she will get through this with her usual tenacity and undaunted spirit, and look forward to her return to health and to HBO for the final season of Veep."
The 57-year-old is planning to start filming the final season of Veep beginning in August, after a slight delay due to her cancer treatment schedule. Her Veep costars have been openly sharing their support and adoration of the actress, including Sam Richardson, who stated, "She is one of the strongest and caring people I know. Nothing can stop her. Not even this." Tony Hale simply proclaimed, "We love this woman." The final season of Veep is scheduled to officially air in 2019.
Big Plans For The Goonies House In Oregon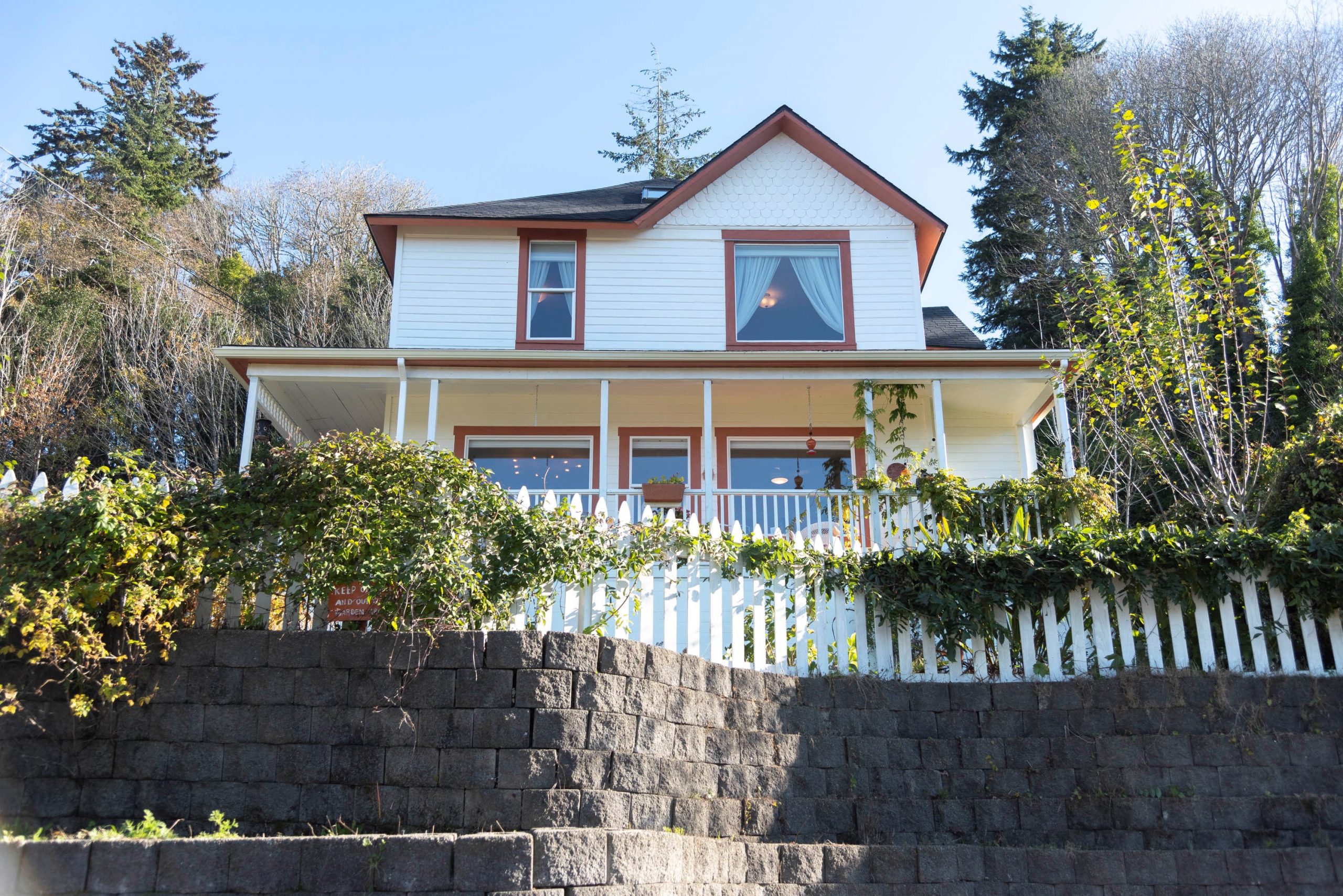 The well-known "Goonies House" in Astoria, Oregon has recently been purchased by a new owner who intends to keep it open for movie fans.
For decades, fans of the film have visited the house, which is located at 368 38th St, Astoria, OR 97103. Many visitors have taken pictures outside the house, and some have even climbed to the roof to reenact the iconic scene in which the Goonies slide down the chimney to escape the Fratellis.
The new owner stated that they have always been fans of the film and were thrilled to be able to purchase the house. They intend to renovate the property, but they want to ensure that it remains true to its appearance in the film.
"I have always been a fan of The Goonies, it was my favorite movie as a child, and I remember visiting the house when I was a kid. I just couldn't let it go when it went up for sale. It is such an iconic piece of movie history," said the new owner. "I'm excited to share the house with fans from all over the world and to give them a chance to experience the magic of the film in person."
The new owner also intends to open the house to the public for tours, and they are currently developing a website where visitors can learn more about the house's history and purchase tour tickets. They also intend to have a gift shop on the premises where visitors can buy Goonies merchandise.
The Goonies House is located in Astoria's historic district, which was also used for filming. The house was used as the exterior of the Fratelli's house, where the Goonies characters Mikey, Brand, Data, Mouth, Chunk, and Andy try to save their neighborhood from demolition by searching for the treasure of One-Eyed Willy, a legendary 17th-century pirate.
Richard Donner directed and Steven Spielberg produced this film, which starred Sean Astin, Josh Brolin, Jeff Cohen, Corey Feldman, Kerri Green, Martha Plimpton, and Jonathan Ke Quan. The film was a smash hit, grossing over $61 million in the United States and Canada, and has since become a cult classic.
Overall, the new Goonies House owner is thrilled to be preserving a piece of film history and sharing it with fans from all over the world. Visitors can expect tours, merchandise, and the opportunity to witness the film's magic in person.