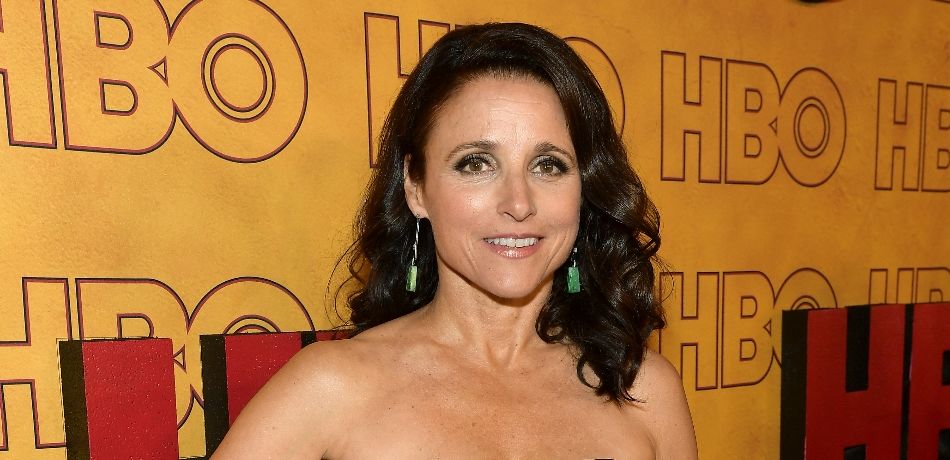 Julia Louis-Dreyfus Curses Out Breast Cancer in Inspiring Post After Having Surgery
Actress and comedian, Julia Louis-Dreyfus, was certainly spreading the love to her fans this Valentine's Day. After undergoing her first operation for breast cancer, she excitedly updated her followers on her health status in an inspiring Instagram post. Louis-Dreyfus chose a glamorous close-up photo of herself and captioned it: "Hoorah! Great doctors. Great results. Feeling happy and ready to rock after surgery. Hey cancer, 'F*** you!'" She added, "Here's my first post-op photo."
Since announcing her breast cancer diagnosis last September, the day after she won an Emmy for Best Actress, Louis-Dreyfus has made it a point to tackle her cancer head-on with her signature positivity and humor. She has regularly empowered fans by showcasing strength and bravery in the face of a terrifying diagnosis. So far, she has undergone several well-documented rounds of chemotherapy, along with corresponding inspirational posts on Twitter and Instagram. Her decision to take an extremely private illness and share it will the public via social media platforms has helped bring further awareness to breast cancer as well as allow her to take a firm stand for healthcare reform in America. In her announcement, she wrote, "Just when you thought… 1 in 8 women get breast cancer. Today, I'm the one."  Breast cancer is the second leading cause of cancer-related death in women.
The Emmy-winning actress, known for groundbreaking television shows like Seinfeld, The New Adventures of Old Christine and HBO's Veep, is prepared to take on whatever comes her way. Along with her two children, Louis-Dreyfus's husband, Brad Hall, continues to be a major part of her support system. In an interview from December, she referred to her husband of over 30 years as her "hero." Upon her diagnosis, her representative shared, "We have every confidence she will get through this with her usual tenacity and undaunted spirit, and look forward to her return to health and to HBO for the final season of Veep."
The 57-year-old is planning to start filming the final season of Veep beginning in August, after a slight delay due to her cancer treatment schedule. Her Veep costars have been openly sharing their support and adoration of the actress, including Sam Richardson, who stated, "She is one of the strongest and caring people I know. Nothing can stop her. Not even this." Tony Hale simply proclaimed, "We love this woman." The final season of Veep is scheduled to officially air in 2019.
Seventy US Hospital Front Line Employees Get 10 Thousand Crocs From Post Malone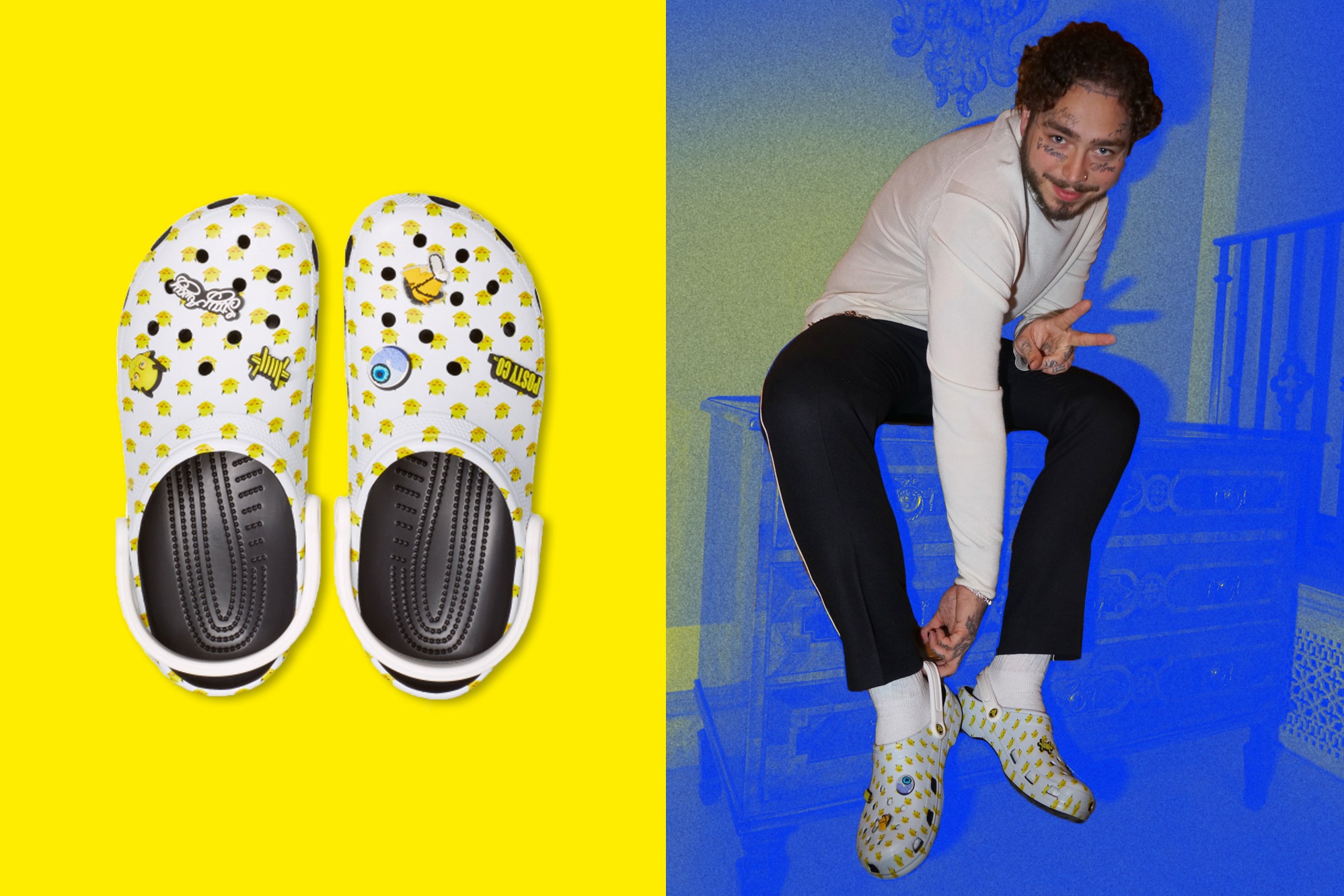 Many people have been doing their part to help alleviate the stress that front line workers continue to face as the coronavirus continues to wreak havoc on the United States and other countries of the world.
Some have donated food, their assistance, donations to the hospitals and health facilities, and so much more.
From small groups to big-name celebrities, we continue to see them giving to remind the essential workers that they are appreciated.
Most recently, music superstar Post Malone and renowned shoe company Crocs joined forces with Musicians on Call to contribute ten thousand pairs of their sought after and completely sold off Duet Max Clog II collab to emergency workers in seventy hospitals across the United States.
Musicians on Call, a non-profit organization that conveys the therapeutic strength of music to patients and caretakers in hospitals across the nation, will give a free pair of Grammy-winning singer's sold-out fifth Crocs footwear to hospital workers.
A donation is an act of gratitude for the frontline workers' consistent efforts during this ongoing pandemic.
Head of Musicians on Call Pete Griffin believes the pressure of the coronavirus on staff in all sections of the health facilities has been brutal.
He added that they have been doing all they can to continue bringing the pleasure of live music to the staff members.
He expressed his gratefulness to Post Malone and Crocs for engaging in the effort by providing additional relief when the workers need it the most through what he deems as a substantial donation.
Griffin, who is both CEO and President of Musicians on Call, added that due to what Post Maline and Crocs did, custodians in scores of hospitals across the United States would have the extra support of their Crocs to help them through their day.
Meanwhile, giving back is not new to Malone, who has been doing so for a very long time. Even though he may not release most of what he does to the public, the recipients usually choose to do so.
Even recently, when he donated to the Grapevine High School, the very grateful principal, Alex Fingers, chose to disclose Malone's charitable act on Twitter.
He thanked him profusely for always choosing to give back to the community.
In December, Malone made public his black-and-pink-themed Duet Max Clog II footwear.
On day one, the shoes were all off the shelves as his fans completed to get a pair of the hot commodity.
The quick time frame that the shoes sold out came as no surprise, however, since the last four designs that he rolled out shared a similar fate.
For those desperate to still snag a pair, they are accessible on sites that do resell of sought after products.
Hopefully, many more celebrities will come on board to help keep our front line workers motivated and feel appreciated.
Even a thank you goes a long way in letting them know that they are not forgotten as they continue to fight the pandemic, which is yet to show any signs of letting up.
With more than four hundred thousand dead in the United States and talks about new strains of the virus being bandied about, we have to keep them encouraged.