Julia Louis-Dreyfus Curses Out Breast Cancer in Inspiring Post After Having Surgery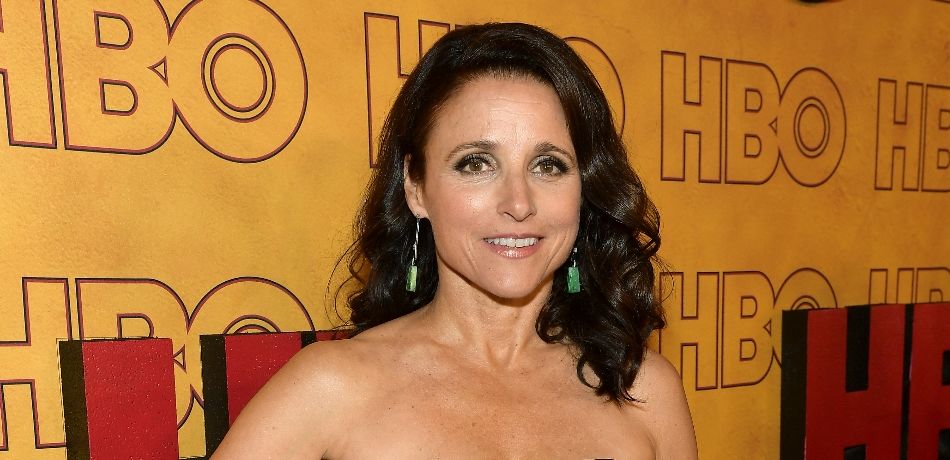 Actress and comedian, Julia Louis-Dreyfus, was certainly spreading the love to her fans this Valentine's Day. After undergoing her first operation for breast cancer, she excitedly updated her followers on her health status in an inspiring Instagram post. Louis-Dreyfus chose a glamorous close-up photo of herself and captioned it: "Hoorah! Great doctors. Great results. Feeling happy and ready to rock after surgery. Hey cancer, 'F*** you!'" She added, "Here's my first post-op photo."
Since announcing her breast cancer diagnosis last September, the day after she won an Emmy for Best Actress, Louis-Dreyfus has made it a point to tackle her cancer head-on with her signature positivity and humor. She has regularly empowered fans by showcasing strength and bravery in the face of a terrifying diagnosis. So far, she has undergone several well-documented rounds of chemotherapy, along with corresponding inspirational posts on Twitter and Instagram. Her decision to take an extremely private illness and share it will the public via social media platforms has helped bring further awareness to breast cancer as well as allow her to take a firm stand for healthcare reform in America. In her announcement, she wrote, "Just when you thought… 1 in 8 women get breast cancer. Today, I'm the one."  Breast cancer is the second leading cause of cancer-related death in women.
The Emmy-winning actress, known for groundbreaking television shows like Seinfeld, The New Adventures of Old Christine and HBO's Veep, is prepared to take on whatever comes her way. Along with her two children, Louis-Dreyfus's husband, Brad Hall, continues to be a major part of her support system. In an interview from December, she referred to her husband of over 30 years as her "hero." Upon her diagnosis, her representative shared, "We have every confidence she will get through this with her usual tenacity and undaunted spirit, and look forward to her return to health and to HBO for the final season of Veep."
The 57-year-old is planning to start filming the final season of Veep beginning in August, after a slight delay due to her cancer treatment schedule. Her Veep costars have been openly sharing their support and adoration of the actress, including Sam Richardson, who stated, "She is one of the strongest and caring people I know. Nothing can stop her. Not even this." Tony Hale simply proclaimed, "We love this woman." The final season of Veep is scheduled to officially air in 2019.
Zookeepers Set Up Camera And Capture Pregnant Rhino Giving Birth Without Any Assistance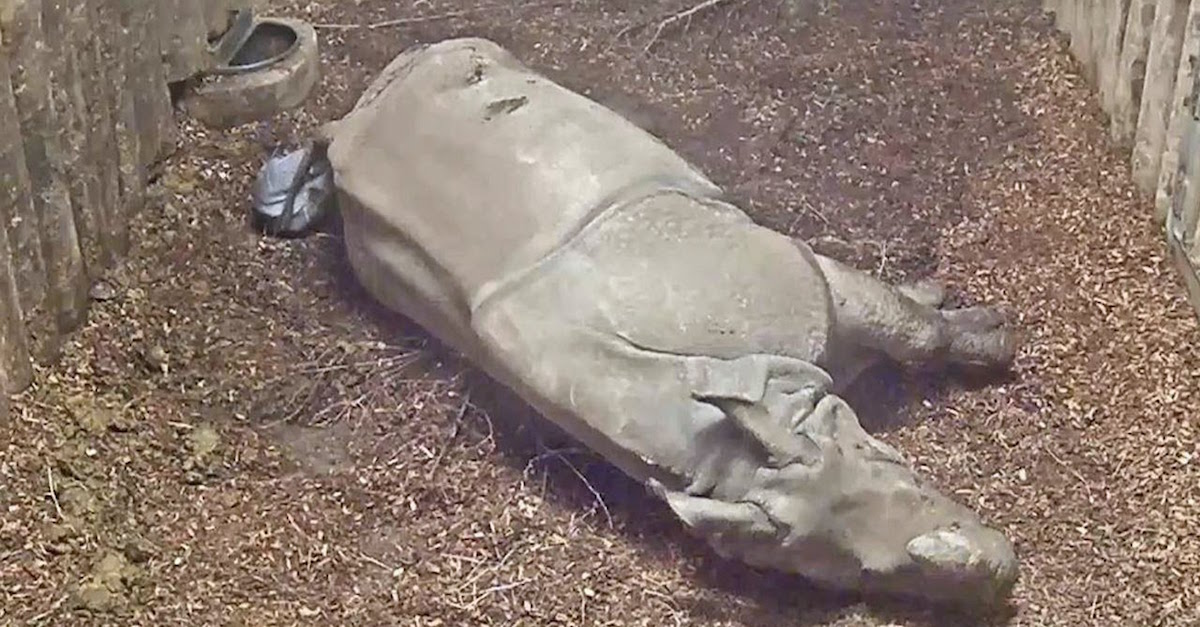 For a whopping sixteen months, Asha carried her baby in her womb. Asha, a rare greater one-horned rhinoceros, lives at the Chester Zoo in Cheshire, England. Luckily, her labor and delivery were much quicker than the gestational period was for her baby Rhino to come into the world.
After only about 20 minutes of labor, Asha successfully delivered a healthy male calf in the early morning hours on May 3, 2018, at her home at the Chester Zoo. The staff at the zoo were able to capture Asha's labor and delivery on video. The mama had an easy delivery on the floor of her enclosure and did not require assistance from the staff as she labored and brought her 132-pound baby boy. Once he is fully grown, Asha's son will balloon to an eye-popping two tons plus in weight!
Guests of the Chester Zoo were excited to visit the little rhino and his mama in their exhibit. Asha's baby is named Akeno which means "beautiful sunrise." Along with his birth, Akeno's first steps were also caught on tape along with snuggles with his 11-year-old mother Asha. They are a hit at the zoo and seem to be getting along well.
The staff at the well-visited zoo have been working towards keeping beautiful animals like Asha and baby Akeno together and better protected. One-horned rhinos are one-horned rhinos that are endangered at this point in a critical way and the staff is hoping the miraculous birth will not only attract visitors to the zoo but will draw attention to their work on this front. Animals like Asha and baby Akeno are the object of hunters who illegally poach them to be able to obtain their horns and sell them. There is a market for them as they are used in traditional Chinese medicine. A hunter can sell a single horn on the Asian black market for around $65,000 United States dollars. Even more offensive is the fact that wealthy hunters simply want the horns to hang on their walls and show off to friends as a status symbol of wealth and popularity.
According to a staff member of the Chester Zoo, not long ago there were less than 200 greater one-horned rhinoceros in the wild.
"They were hunted almost to extinction. Just in time steps were taken to protect them. Now there are about 2,600, but they still face threats in India and Nepal… it's important we do all we can to stop their numbers going down to critical levels again."
As the staff and many others work hard to fight against the illegally poaching of these beautiful animals, Asha and Akeno, who appears like he is dressed in a dark gray suit of armor, are enjoying their stay at the zoo and the many delighted visitors they come into contact with each day. The birth of Akeno on video has drawn more new visitors to the Chester Zoo and everyone seems to be happy with this new situation.