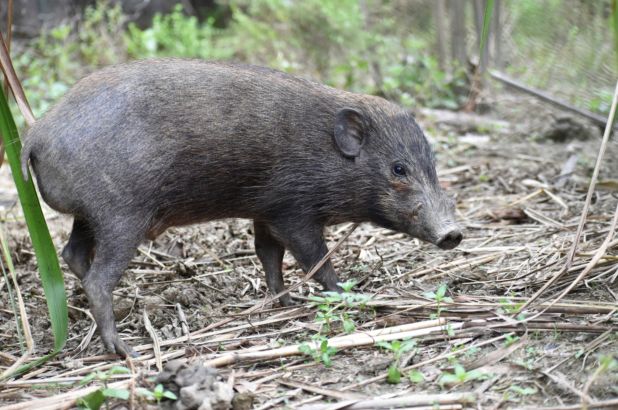 Joyous Return of Assumed Extinct Mini Pig
When animals go extinct, they become a footnote in history. The return of an assumed extinct species is not common. In fact, it's downright rare. So, in 1971, when the pygmy pig in India disappeared, many biologists and researchers expected the creature to be done for. The little creature normally lived in the foothills before the Himalayas reach up for the clouds and normally would reach a rocketing 10 inches in height off the ground. Given its natural size, the pygmy pig generally tried to stay out of sight to keep off the dinner menu of predators. It's own diet consisted of bugs and tubers, more than enough to keep the creature fed.
An Amazing Turnaround
However, after 100 years of human intervention and encroachment, by the 1970s the pig was written off. It wasn't until another 20 or so years later, researchers in the area managed to catch a few of the pygmy pigs alive. They nurtured them in captivity until they bred, and then the teams worked to continue increasing the pigs numbers. Finally, enough of a population was raised that the researchers could actually attempt to let the pygmy pigs go. The releases began in Assam, in the northeast part of India. And so began 25 more years of work trying to get the wild pigs to increase their number and avoid a complete wipeout. Today, some 300 to 400 creatures are estimated to be alive, running wild. Another 76 are held in reserve and continue to be raised in captivity, just in case. However, the best news is, the species is living again.
More Than One Colony Makes a Party
In addition to the original release in Assam, additional pigs have been released, with colonies established in Manas as well as Orang, both national parks in India, as well as a pair of animal sanctuaries.
The world can't afford to lose more species to extinction thanks to human development, including pigs. Currently, there are only 17 types of pigs left today. Without the efforts of conservationists, that number would drop further. Each extinction is like someone taking a giant eraser to a chalkboard of millions of years of evolution.
Of course, now the problem is nature itself as well. While the pygmy pig population has stabilized and is growing, the bigger problem is that they are still fragile. Swine flu and similar conditions can easily decimate these pigs before anyone can stop it simply through contagion. So, the conservationists have their hands full trying to keep the populations safe and separated from any carriers with potential viral threats.
Conservationism can be hard, and oftentimes it ends in disappointment trying to save an endangered creature. However, in India, this time the pygmy pig can be considered a win. And, if things stay on track, it should be able to re-establish itself very well.

The Mother Doberman and the Kitten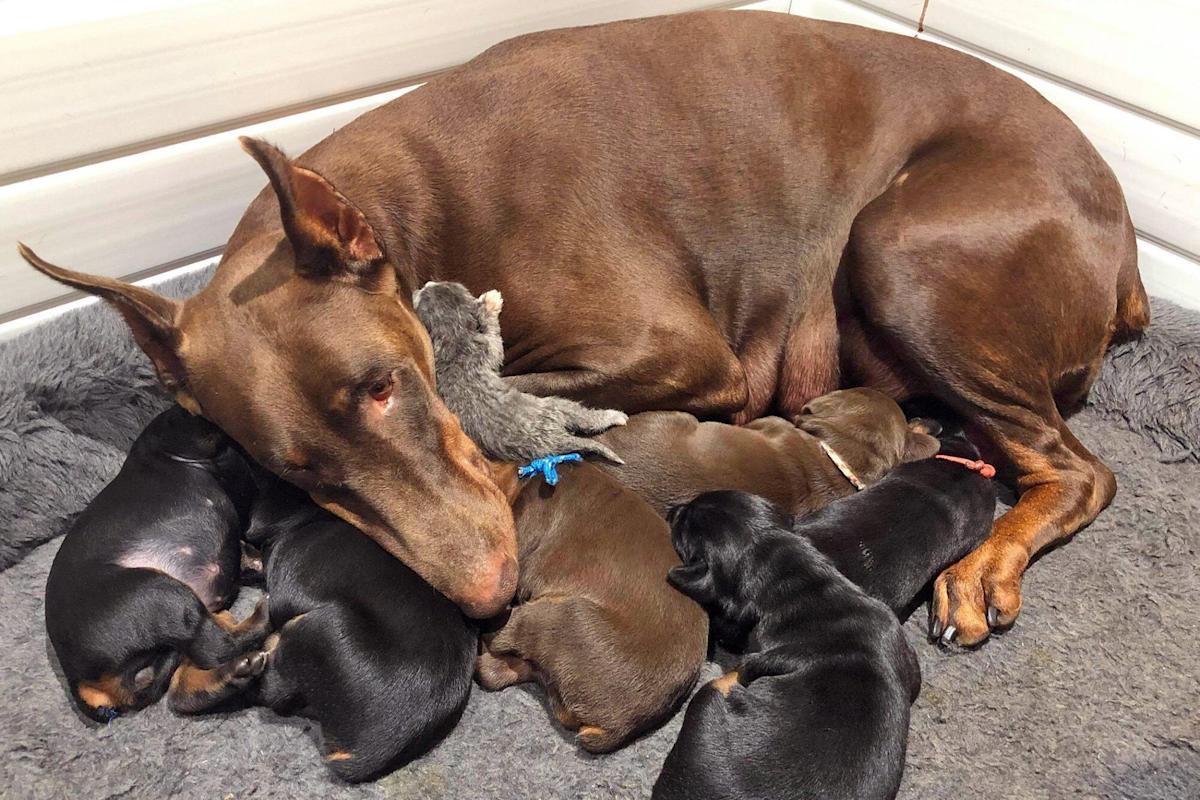 The idea of one animal raising a baby of a different species has long been part of human folklore. After all, the ancient myth of how Rome was created started with Romulus and Remus, twin babies, kept alive by a mother wolf. In far more modern times, Dr. Seuss books also took the same theme and reflected the story line with Horton the Elephant helping to hatch a baby bird. And then, of course, there is Dumbo the Elephant, Disney's version, flying after being raised and taught by crows.
Of course, in real life, cross-species care rarely happens. However, once in a while, animals do show empathy and go beyond their norms to help a young one in need. Koko the Gorilla, famous for learning sign language, raised a kitten. And a big-sized Doberman, Ruby, did the same with a little kitten she found herself with. Ruby was already in mother mode, which probably helped the situation; she had six puppies of her own nursing at the time, so the idea of a newborn kitten being added to the mix didn't seem that far-fetched, even to a big dog.
The human taking care of Ruby and her brood, Brittany Callan, normally manages the raising of Dobermans as her occupation. It helps that she lives on a farm, with plenty of room and facilities to manage animal husbandry. Given that background, when Callan happened to find a baby kitten without her mother and sure to end up passing away exposed, Callan immediately wondered whether Ruby could help. Ruby had just given birth to her own puppies just a few days before, so if anything, the dog would likely be in a prime maternal mood. It was worth a chance to save the cat.
It took a few minutes for Ruby to be comfortable with the new feline introduction, but once the nursing mother deemed the kitten no apparent threat, she was fine with taking care of one more baby in the melee of her puppies clamoring for food. Ruby was quite accommodating, actually, according to Callan. The Doberman was already used to being on the farm and surrounded by multiple species and sizes, so another kitten wasn't going to be much of a shock to her compared to how a city dog might act.
Is inter-species motherhood common? Not really, but it does happen. Russian ookeepers trying to save two tiger cubs were able to depend on the help of a Shar-Pei that nursed the two cubs long enough that they would survive. And in Ireland, a similar situation occurred with a cat raising three ducklings along with her regular kittens. In Callan's opinion and experience on the farm, the maternal instinct is so strong, it drives animals to become sympathetic to the plight of young ones needing care. And being around other animals regularly helps a lot with that trend of adoption.
As it turned out, Ruby's new kitten puppy, Ramblin' Rose, ended up doing just fine. The baby cat even got protective care from mom when the puppies started getting a bit too rough for the cat. The kitten ended up growing strong and taking on weight and will likely be just fine around dogs on the farm as a result of her rearing by Ruby.