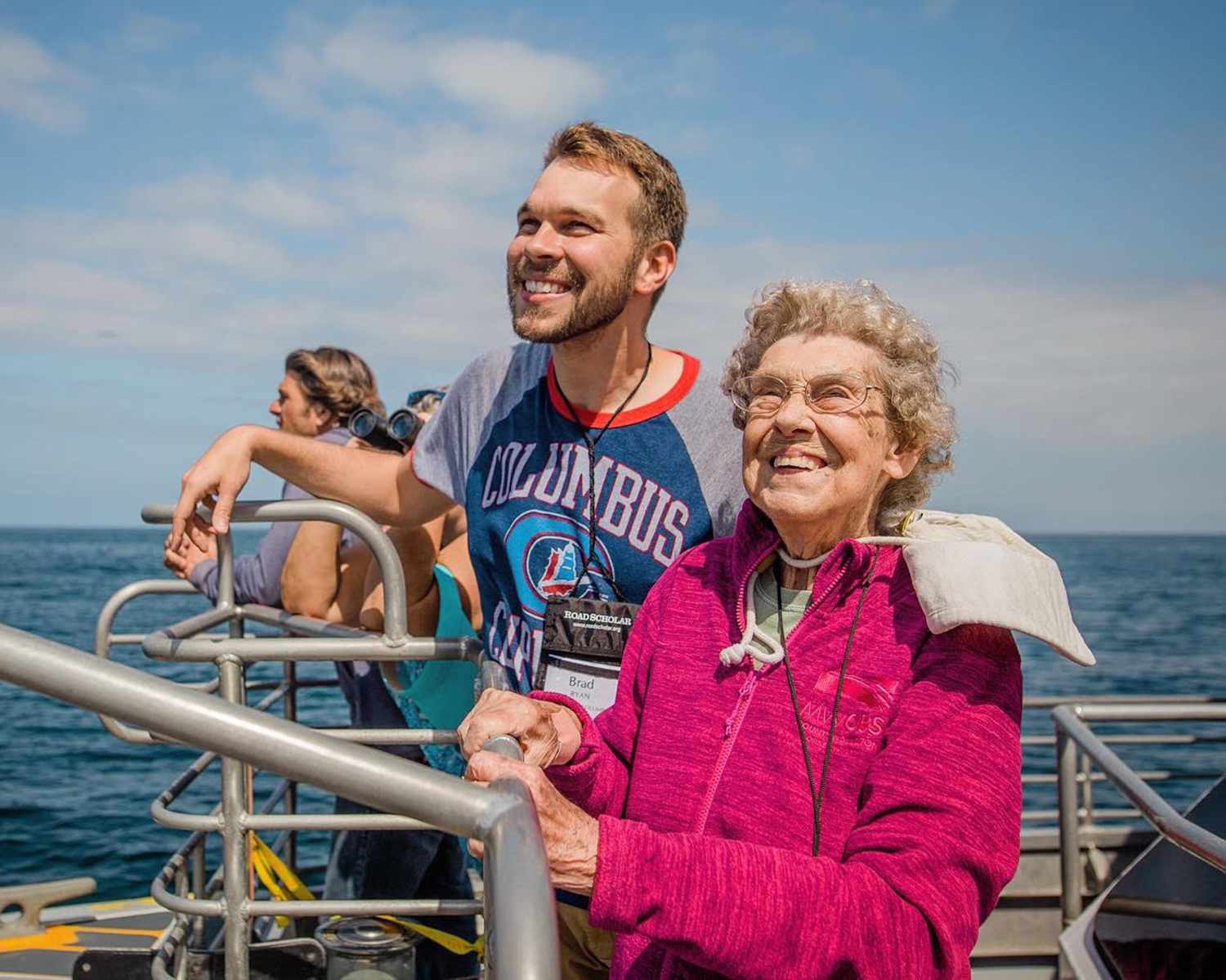 Joy Ryan: A Grandmother's Journey to Every National Park and Family Healing
In an extraordinary adventure, 93-year-old Joy Ryan embarked on a mission to visit every national park, breaking records and healing a family rift along the way. Together with her grandson Brad Ryan, they traveled to 63 national parks over the span of eight years, documenting their experiences on Instagram. This incredible journey not only earned Joy the title of the oldest person to visit every national park but also brought her closer to Brad, bridging the gap that had separated them for years.
Twenty-one years ago, Brad and Joy Ryan reunited at Brad's sister's wedding. Years of estrangement resulted from Brad's parents' divorce, leaving a rift between him and his beloved grandmother. Joy, frail and distant at the time, left Brad with a heavy heart. However, as Joy began to recover and regain strength, Brad found the courage to reach out and suggest a shared activity: making raisin-filled cookies. Although the reunion had some initial awkwardness, it marked the first step toward rebuilding their relationship.
Brad, fresh off his transformative experience hiking the Appalachian Trail, sought solace and meaning. In his search, he proposed a trip to the Smoky Mountains to Joy, hoping to reignite their bond. Curious and willing to try new experiences, Joy agreed, and they embarked on their first national park adventure together. The trip proved to be a turning point, as they discovered the beauty of nature and the joy of shared experiences.
As they ventured from one national park to another, Joy's resilience and strength blossomed. They embarked on thrilling activities like zip-lining in New River Gorge National Park, where Joy fearlessly broke the record for the oldest person to complete the course. Joy's infectious enthusiasm and zest for life brought immense delight to both her and Brad, creating lasting memories of joy, laughter, and adventure.
After visiting 62 national parks, Brad and Joy's remarkable journey led them to the National Park of American Samoa, where their goal of visiting every national park was within reach. The airplane's announcement of their upcoming achievement triggered a wave of applause from fellow passengers, acknowledging their remarkable feat. As they arrived at the park, surrounded by the warmth of tropical sunshine, they felt a sense of accomplishment and fulfillment.
Through their grand adventure, Brad and Joy encountered challenges along the way but learned the importance of forgiveness and letting go of grudges. The tour of national parks became a catalyst for healing the long-standing rift between them. Joy's wise words resonated: "You can't hold grudges forever." With each shared experience and breathtaking vista, their bond grew stronger, and the wounds of the past began to fade away.
500,000-Year-Old Wooden Structure Rewrites History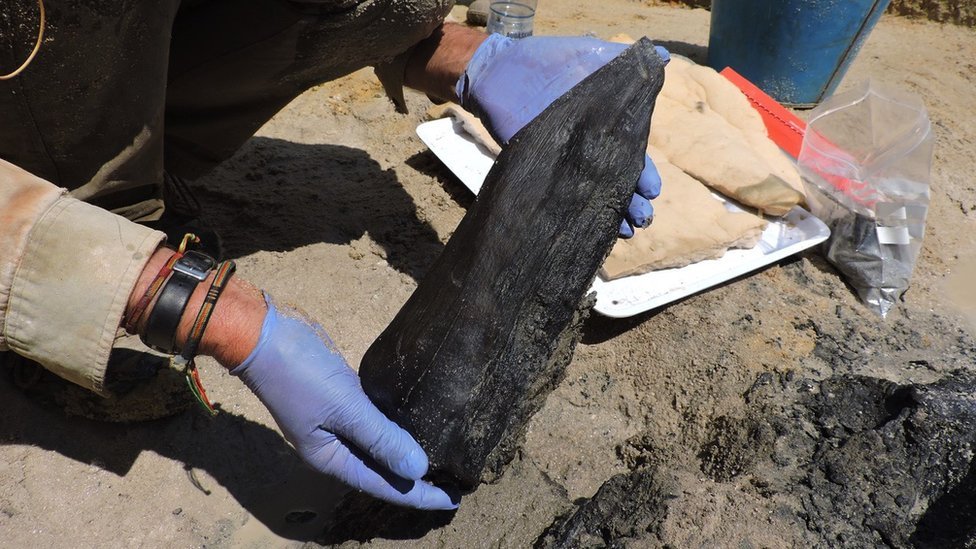 In an archaeological discovery, a wooden structure dating back an astonishing 500,000 years has been unearthed on the banks of a river in Zambia, challenging long-held beliefs about the capabilities of ancient humans. Researchers stumbled upon these ancient wooden logs, a revelation that has the potential to reshape our understanding of the lives of early humans.
The find, located on the riverbanks near Zambia's Kalambo Falls, provides compelling evidence that stone-age people may have constructed primitive shelters, forever altering our perception of their intelligence and resourcefulness. Archaeologist Prof Larry Barham, who led the research, was profoundly impacted by the discovery, stating, "This find has changed how I think about our early ancestors."
What makes this find truly remarkable is that it suggests ancient humans did more than merely survive; they thrived by creating something entirely new. These early humans exhibited intelligence, imagination, and craftsmanship by fashioning structures from wood, a material that had never before been transformed into such large and sophisticated objects.
The researchers also uncovered ancient tools, including digging sticks, but the most exciting find was two pieces of wood positioned at right angles to each other. "One is lying over the other, and both pieces of wood have notches cut into them," explained Geoff Duller, a professor of geography at the University of Aberystwyth and a member of the research team. "You can clearly see those notches have been cut by stone tools, making the two logs fit together to become structural objects."
Radiocarbon dating confirmed the wood's age, placing it at a staggering 476,000 years old. This revelation has ignited curiosity about the woodworking traditions of ancient societies, challenging the prevailing notion that early humans led simplistic, nomadic lives.
Perrice Nkombwe, a team member from the Livingstone Museum in Zambia, expressed her astonishment, saying, "I was amazed to know that woodworking was such a deep-rooted tradition. It dawned on me that we had uncovered something extraordinary."
The preservation of the wooden structure itself is a miracle. Typically, wood decays over time unless preserved under specific conditions. However, in the waterlogged environment along the Kalambo Falls, the wood remained intact, essentially pickled by the elements for millennia.
While the exact purpose of this ancient wooden structure remains a mystery, it has sparked numerous speculations. Prof. Duller suggests it might have been used as a place to sit beside the river and fish, although a complete understanding of its function remains elusive.
Moreover, the identity of the individuals who constructed this structure raises intriguing questions. "We don't know – it could have been Homo sapiens, and we just haven't discovered fossils from that age yet," Prof. Duller added. "But it could be a different species – [perhaps] Homo erectus or Homo naledi – there were a number of hominid species around at that time in southern Africa."
This discovery has the potential to enrich our understanding of ancient woodworking techniques, craftsmanship, and human interaction with the environment. As researchers continue their work at the Kalambo Falls site, the pages of history are being rewritten, and our appreciation for the ingenuity of our ancient ancestors grows ever deeper.