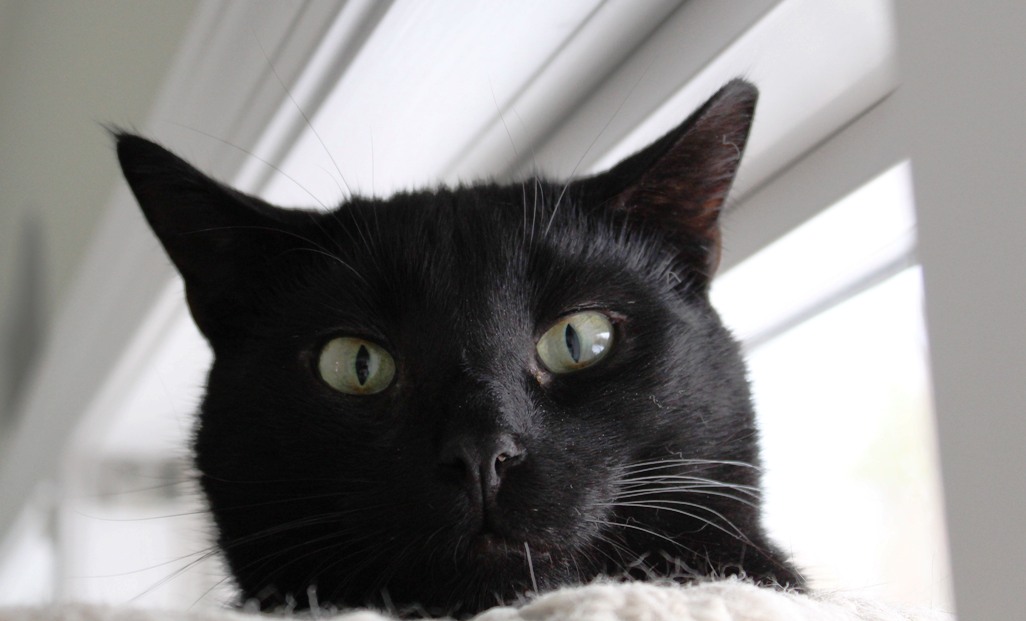 Black cats are evil! Do not let one cross your path!
Fortunately, 22-year-old Jordan ignores this silly and superstitious advice. Jordan, whose last name we're withholding, has autism. As a result, she's not very verbal…most of the time. But that's where her black cats come into the story.
Gracie's Tale
Jordan's experience with black cats started with Gracie, a feline friend Jordan had when she was younger. While at Mychal's Learning Place, a non-profit organization that supports those with learning disabilities, Jordan would draw pictures of black cats and call them Gracie.
That inspired the organization's Culver City, California chapter to put Jordan in touch with the local Adopt and Shop.
Adopt and Shop is a pet rescue and adoption center, as well as a retail store for pet food and supplies. Jordan became a volunteer at Adopt and Shop, spending much of her time with cats-especially the black ones.
The Ideal Pet
Cats can be the ideal pet for many individuals with autism. Dogs tend to be loud and excitable, barking suddenly and moving noisily. That much volume can be a sensory overload to many on the spectrum. Cats, on the other hand, move quietly and are usually calmer than dogs. And a meow isn't nearly as disruptive as loud barking or yapping.
Cats and other pets can play a major role in calming and comforting those with autism, helping them open up more emotionally and socially.
That's been Jordan's experience. Those working with her at Mychal's Learning Place say that the young woman rarely talked except to possibly repeat the last thing she heard someone else say. But while working with the cats at Adopt and Shop, they say that she's much more verbal. The animals seem to bring out Jordan's communications skills.
Jordan loves all of the cats at Adopt and Shop. She cuddles with them, stroking their fur and talking with them for hours just as she would communicate with another person. But she can't hide her special affection for black cats.
The Black Cat Curse
When people like Jordan go out of their way to show kindness to black cats, it helps offset the superstitions that negatively impact these animals even to this day. The fear and dislike of black cats might go back to the Middle Ages in Europe. Legends arose that these cats were actually witches in disguise. This belief even associated witches with black cats as recently as the Salem Witch Trials in America in the late 17th century.
The color is also associated with death. Think of the Grim Reaper. In that regard, black cats were considered to be as unsettling as crows and ravens of the same shade. In time, many saw the animals as being bad luck charms. (Interestingly, Japanese lore said that ownership of a black cat could bring a young woman a mate, and British sailors of old considered black cats to bring good luck.)
While most people today don't take the black cat curse seriously, they tend to show up, unwanted, more frequently at some animal shelters. Some rescues are hesitant to release the animals for adoption around Halloween because of stories, whether true or not, of people who want to sacrifice black cats on this "demonic" holiday.
The Culver City Adopt and Shop also sees its share of black cats rescued as strays or put up for adoption. That's why they so appreciate the volunteer involvement of someone who goes out of their way to offer love and comfort to this misunderstood segment of the feline population.
So kudos to Jordan for her compassion and love for all cats-but the blacker the better.
Whales Adopt Other Whales, Even Between Species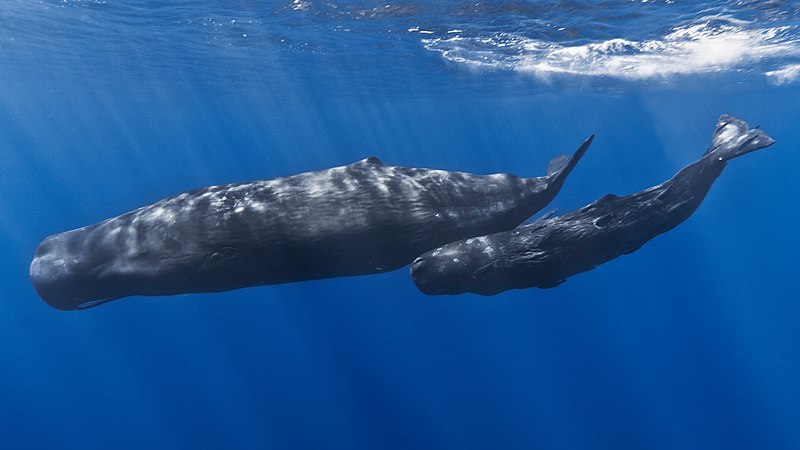 Do animals adopt young of other species? It's been known to happen among canines as well as raptors. However, for the first time, marine scientists have now confirmed whales are willing to adopt the young of different whale species as well.
As it turns out, an orphaned humpback whale has found a new parental figure with a southern right whale, completely mixing two different breeds of whale. Granted, both are large sea mammals, both breathe air and generally consume the same food groups, and they are technically both whales. But in the animal world, the differences are as distinct as a horse to a cow or a dog to a black bear. However, there the pair were, swimming together and clearly bonded right off the coast of an Esperance beach. From the researcher's perspective, the answer is clear; the adult southern whale has adopted the young and clearly smaller humpback whale.
Interestingly, the difference was caught immediately. Instead, it was Jess Wohling going over her work on a recent photography shoot who figured out what she was looking at was two different whales acting like mother and pup. At first, Wohling thought there was a camera glitch or a bad light exposure. However, as she studied the digital images from her camera, it became very clear, two different whales were swimming next to each other in tandem or like a parent and child whale pod. With the detail captured by the camera, Wohling compared the aspects of her image to whale images on the Internet, and she confirmed her hunch.
At that point, Wohling transmitted the digital image files to a whale researcher she knew, Katy Fannei. Looking at the images, Fannei not only confirmed Wohling's assumption, she was also shocked by the documented behavior and pretty much floored. The news hit the digital wire immediately as Fannei started sharing the news with everyone she knew in her professional circle. Everyone who got the communication and images, including researchers with far more experience than Fannei were also shocked by the apparent adoption behavior.
While it is quite possible for southern right whales to come into contact with humpback whales, they almost never converge with each other for any extended period of time. A lot of new hypotheses started getting thrown around. Was the southern right whale a female in mothering mode? Maybe it lost its own pup and the timing of finding a stray humpback child was a coincidence, or maybe some sort of protection in company perspective was going on. Most agreed on the idea of adoption taking place. Again, this wasn't unheard of in other species. Recently, an eagle pair adopted a falcon fledgling in Canada and have been raising it along with their eaglets.
The key behavior pattern arguing for adoption involves the close positioning of the humpback pup to the adult southern right whale in the water. It literally looks like a mother and child whale behavior. The major filter now is determining whether the pair are already tracked somewhere in the known southern right whale database the researchers use. If not, then the discovery will represent a unique and new biological finding.