John Cena Rewrites Make-a-Wish History
John Cena is known for a lot of things, ranging from entertainment wrestling to sci-fi and comedy movies as well as cable series shows he's successfully migrated into over the years. However, what a lot of folks don't know about Cena is that he also just recently broke the record on which a celebrity has completed the most wishes for the famous Make-a-Wish Foundation.
The Foundation has gained fame from finding ways to meet the wishes of children suffering from terminal conditions or limiting health situations where it's practically impossible for them to live long enough or accomplish things on their own. Instead, to at least make their lives a bit more memorable instead of just the difficulties they suffer every day, the Foundation finds out their wish and tries to make it happen. In many cases, it's going to a special place, like Disneyland. However, for many children, their wish also involves meeting someone really famous that they admire or look up to. John Cena happens to be one of the most popular celebrities right now. That may not be the case in the future, but right now it's keeping him extremely busy.
In fact, Cena has now granted 650 individual wishes for the Make-a-Wish Foundation, and makes the same number of kids happy for at least a day as a result. John Cena's involvement probably started early on when he was still a wrestling star, pushing an anti-bullying campaign. When Cena migrated off the wrestling ring and in front of the camera in 2002, he also shifted attention to the Foundation as well. That then became what is now a 20-year relationship helping meet the wishes of kids ages 2 up to 18 and diagnosed with a serious, critical illness. Prior to Cena, no other celebrity had broken the ceiling of 400 wishes total. Then along comes this big wrestling star, and he blows the record out of the water.
Cena had already raised eyebrows when the star reached the 500 wishes mark. And it was clear at that point he was doing a hell of a lot more for the Foundation than just an occasional appearance. The former wrestler tries to make the event comprehensive, including everything from photographs to experiences in a real wrestling ring, adjusted for the kid of the day, of course. And, of course, the kids get to see first-hand one of Cena's award belts from wrestling as well. It's a big thing for many of them who are regularly glued to the Internet or the TV watching the latest WWE or WWF match and their ringside heroes.
Will he continue to break records more? A lot depends on how popular he remains. But even when the requests die down, Cena will continue to whatever he can to make kids' lives easier when suffering from illness. He's definitely found his calling.
AI, Childhood Images and a Holocaust Survivor Finding Her History Again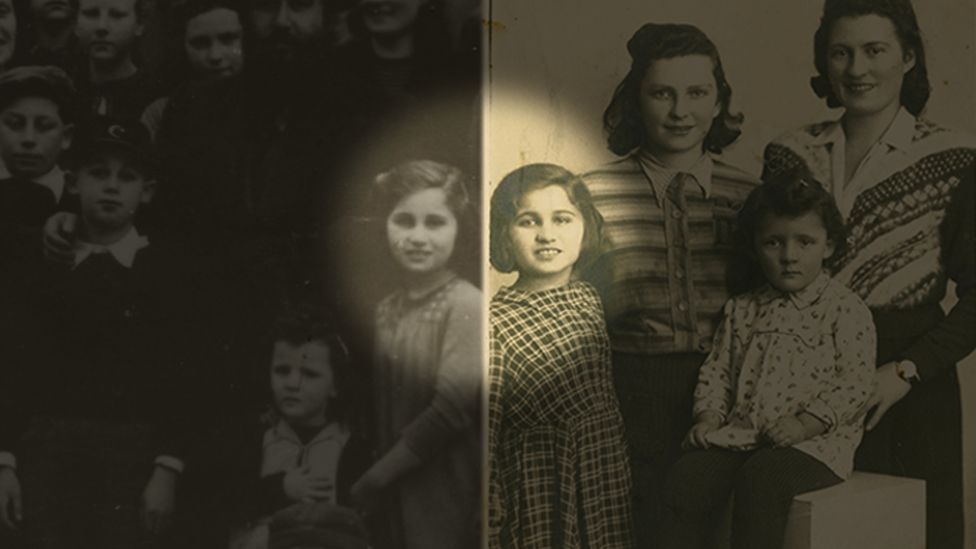 The first half the 20th century was not a good one for Blanche Fixler. As a Jew, she was a target for the Nazis, who succeeded in killing at least 6 million of her countrymen. They were so close to Fixler, at one point she was hiding underneath a bed trying not to breathe. Had she made a noise, the Nazi troops searching the room she was in would have grabbed her in an instant. Through luck, fear, feistiness and perseverance, Fixler survived the Holocaust.
Now, almost some 80 years later, Blanche Fixler is relieving history thanks to artificial intelligence, or AI. A program written by Daniel Pratt, also known as a engineer at Google, has become extremely effective at matching people's faces to their parts in history. In fact, it was so effective, it had a direct impact on Fixler; the software found her face in a historical image from the war period that no one previously knew was Blanche at all. She was just another face of thousands lost until she wasn't.
Dubbed "Numbers to Names," Pratt's program relies on the technology of facial recognition to do its work. While a person's appearance might change over time, their facial structure doesn't. And that makes for a comparable identification when the details are run through the thousands of calculations per second via the software.
In some respects, the software works with the logic of connecting dots. As it makes connections, it builds on that library and makes more connections. Many photos may have one or even two connections, but they still have five or a dozen more than are unknown. By constantly running and making new connections, the software persistently whittles away at the challenge. As it turned out, one of those successes was Blanche Fixler.
Blanche Fixler today is at the ripe age of 86. She is a world away from Germany and Poland and the nightmare she lived through, ensconced in the urban distance of New York. However, thanks to Pratt's program, Fixler has now been identified as a child in two historical photos. Pratt's software did the hard work and connected the dots.
Among the many who were grabbed, rounded up and killed in Poland, Fixler's entire family were victims of the Nazis. At the time, Blanche's name was Bronia to her family, but that was left in the past as she survived the war. Her luck was made possible by an aunt who hid Fixler from the soldiers regularly looking for Jews in hiding. When Fixler saw the photos that had her in them, she also identified her aunt as well as other relatives. That in turn creates more connections that Pratt and those using the software can benefit from in their ongoing work of identification.
The work has been partnered with the U.S. Holocaust Memorial Museum, and it continues to be worked on to provide closure and dignity for the thousands of families related to the victims of the Holocaust. By personalizing the faces of the 6 million, they gain a confirmed history versus being nameless and unknown among the masses lost.