John Cena Rewrites Make-a-Wish History
John Cena is known for a lot of things, ranging from entertainment wrestling to sci-fi and comedy movies as well as cable series shows he's successfully migrated into over the years. However, what a lot of folks don't know about Cena is that he also just recently broke the record on which a celebrity has completed the most wishes for the famous Make-a-Wish Foundation.
The Foundation has gained fame from finding ways to meet the wishes of children suffering from terminal conditions or limiting health situations where it's practically impossible for them to live long enough or accomplish things on their own. Instead, to at least make their lives a bit more memorable instead of just the difficulties they suffer every day, the Foundation finds out their wish and tries to make it happen. In many cases, it's going to a special place, like Disneyland. However, for many children, their wish also involves meeting someone really famous that they admire or look up to. John Cena happens to be one of the most popular celebrities right now. That may not be the case in the future, but right now it's keeping him extremely busy.
In fact, Cena has now granted 650 individual wishes for the Make-a-Wish Foundation, and makes the same number of kids happy for at least a day as a result. John Cena's involvement probably started early on when he was still a wrestling star, pushing an anti-bullying campaign. When Cena migrated off the wrestling ring and in front of the camera in 2002, he also shifted attention to the Foundation as well. That then became what is now a 20-year relationship helping meet the wishes of kids ages 2 up to 18 and diagnosed with a serious, critical illness. Prior to Cena, no other celebrity had broken the ceiling of 400 wishes total. Then along comes this big wrestling star, and he blows the record out of the water.
Cena had already raised eyebrows when the star reached the 500 wishes mark. And it was clear at that point he was doing a hell of a lot more for the Foundation than just an occasional appearance. The former wrestler tries to make the event comprehensive, including everything from photographs to experiences in a real wrestling ring, adjusted for the kid of the day, of course. And, of course, the kids get to see first-hand one of Cena's award belts from wrestling as well. It's a big thing for many of them who are regularly glued to the Internet or the TV watching the latest WWE or WWF match and their ringside heroes.
Will he continue to break records more? A lot depends on how popular he remains. But even when the requests die down, Cena will continue to whatever he can to make kids' lives easier when suffering from illness. He's definitely found his calling.
Grandpa Rudy Noorlander's Remarkable Recovery After Grizzly Bear Attack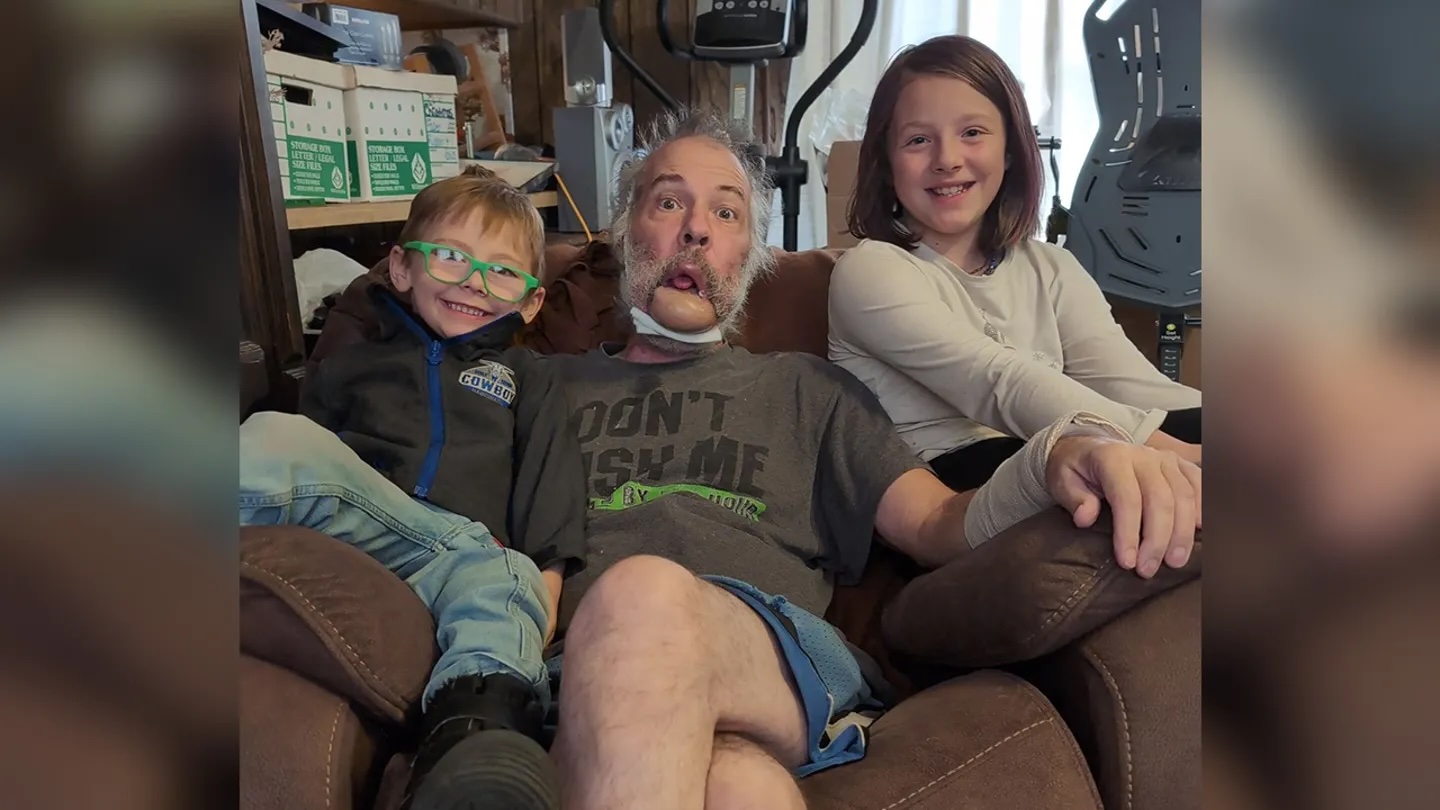 In the rugged wilderness of Montana, a brave 61-year-old man named Rudy Noorlander faced a terrifying encounter with a 9-foot-tall grizzly bear that left him with a ripped-off jaw. Despite this harrowing experience, Rudy's indomitable spirit and determination to recover have amazed his family and community.
On September 8th, while helping a father and son track a shot deer in Custer Gallatin National Forest, Rudy unexpectedly crossed paths with the massive grizzly bear. In a moment of sheer surprise, the bear attacked him, resulting in what Rudy humorously described as the "most disgusting French kiss of his life." The bear tore into his lower jaw, leaving Rudy in a life-threatening situation.
Recalling the traumatic incident, Rudy shared that the attack happened so quickly that he couldn't deploy his bear spray in time, and a misfire from his gun further complicated the situation. Desperate to fend off the bear, Rudy resorted to using his hands, but the grizzly clamped onto his lower jaw with incredible force. Despite the unbearable pain and the bear's rancid breath, Rudy valiantly fought for his life.
Miraculously, Rudy survived the ordeal, and he is expected to make a full recovery. Reflecting on the incident, he acknowledged that there were things he could have done differently to change the outcome, but he remains optimistic about the future. Supported by his family, including daughter Ashley, Rudy jokingly declared that he's going to be "like Rambo out there" in the Montana wilderness.
Despite facing one of the most challenging moments of his life, Rudy Noorlander maintains a positive and resilient attitude. Describing him as the "most positive person" she knows, Ashley praised her father's will to live and his fighting spirit. Rudy, a Montana native, owns Alpine Adventures, a snowmobile rental shop in Big Sky, and the incident has strengthened his connection with family, God, and personal growth.
With unwavering faith, Rudy believes that there is a purpose for his survival, and he plans to share his story through church devotionals and inspirational talks. He sees the attack as a turning point that has guided the rest of his life's journey.