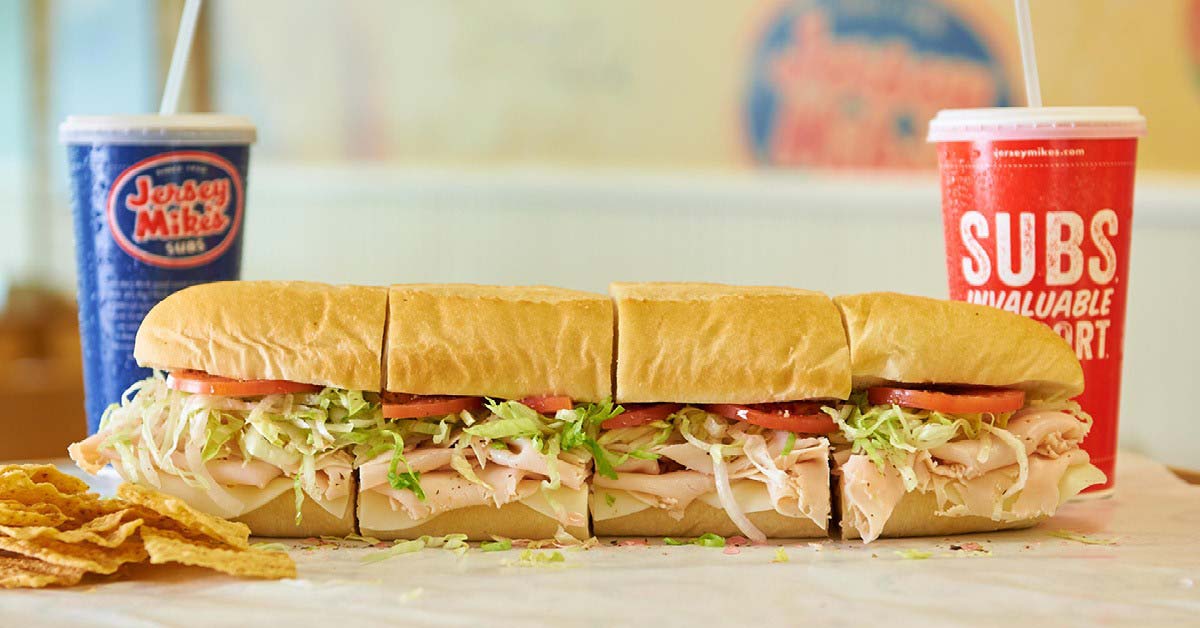 Jersey Mike's Raises $15M, (Almost Twice Its Goal) For Charity
One would think that in the midst of a pandemic, it would be the most difficult time to raise funds for any venture at all.
However, with Mike's Subs achieving nearly twice what it set out to obtain for charity, it is obvious that many Americans are genuinely benevolent.
Trying to raise hundreds or even thousands of dollars can be a challenge, but doubling what you ask for in millions is a mind-blowing feat.
Here is how this restaurant chain managed to accomplish and surpass it's multi-million dollar goal in one month.
Jersey Mike's Subs breezed past their company target of collecting $8 million during their Yearly Month of Giving, generating an unprecedented $15 million to support upwards of 200 initiatives around the country.
In Naples, Florida, Mike's Founder Peter Cancro commemorated the 2021 Day of Giving with his staff. The final day ended in Jersey after they welcomed donations from customers during March. Mike's stores around the country donate one hundred percent of revenue to local causes, not just money.
On the 31st, over one thousand nine hundred restaurants, made popular for their readily available freshly baked bread (the exact recipe they began within 1956), donated one hundred percent of their profits to hospitals, youth groups, and food banks.
The sum raised is more than double that of last year, when the organization based in New Jersey donated $7.3 million to its communities.
Since the Day of Giving festivities were canceled in 2020 as a result of the pandemic, the accomplishments are much more meaningful this year. Jersey Mike's started the practice in 2011.
Since its inception, they have managed to raise almost 50 million dollars for local charities, including the Make-A-Wish Foundation in that period.
Peter Cancro, Founder & CEO of Jersey Mike's says after the disappointment of having to cancel last year's Day of Giving, they were hoping to do well in 2021, and the massive support from people across the entire country has been an inspiration to him.
"We are overwhelmed with appreciation and admiration for our clients, franchise holders, and crew members who've made the time to give so generously to these charities at a time when they are in desperate need."
It was at the young age of seventeen that Cancro, delved into the world of entrepreneurship and opened his first sub shop.
He gives accolades to two local businessmen in his hometown of Point Pleasant Beach, New Jersey for his accomplishments.
One of them, Jack Baker operates a seafood facility named Baker's Lobster Shanty. The other businessman is Bob Hoffman who focuses on sweet treats at his Hoffman's Ice Cream shop.
Cancro thanks them for teaching him the value of giving back to the community.
His corporation's goal has remained the same since the beginning: "Giving…making a difference in someone's life."
Cancro has proven repeatedly from his childhood days that once you stay motivated anything is possible. He received from his community and is making a consistent effort to give back.
So far, they've managed to give back in a huge way that has proven beneficial to families not just in his New Jersey hometown, but across the country as an amount.
Walk Along the Beach Turns Into Jurassic Experience For Shellfish Collector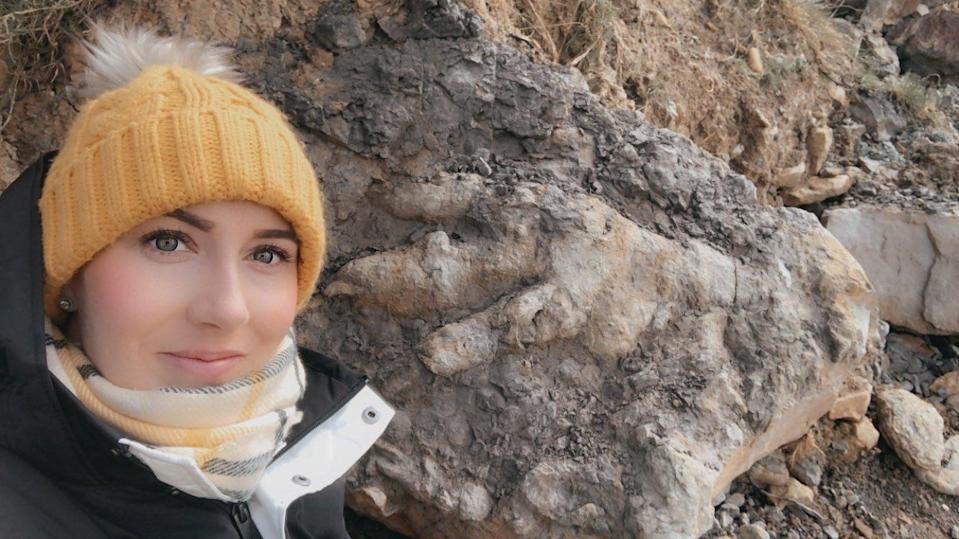 When was the last time that you were truly blown away by something? We don't mean impressed, we mean truly blown away. It's a tough state of mind to find ourselves in, but that doesn't mean that 29-year-old shellfish collector Marie Woods would have the same experiences! Woods had been foraging for shellfish along the Yorkshire Coast when she came across something quite remarkable. And when we say 'quite remarkable' what we really mean is 'a relic of time'.
Let's explore how a walk along the beach turned into a journey through time.
165 Million Years Ago…
Marie Woods was like many Yorkshire locals when she found herself walking along the coast, foraging for dinner. Woods had been looking for shellfish to incorporate into her meal when she came across something quite unique. In fact, what she found was something both out of time and out of place – an enormous footprint thought to be at least 165 million years old!
Now documented by experts, Marie was one of the first leaders in the field to examine the footprint. More than just a local shellfish enthusiast, Marie is also an archeologist. Upon finding the footprint, Marie would end up making international news. Marie said of her experience, "All I wanted was to grab some shellfish for my dinner." Marie would go on to add, "..and I ended up stumbling across this."
Woods wasn't the only expert to put a pair of eyes on the uncovered footprint as Dr. Dean Lomax of the University of Manchester was quick to chime in. Dr. Lomax believes that the discovered print is that of the Megalosaurus, an animal that would stand with hips over two meters high and a body longer than nine meters. Put more plainly, Dr. Lomax says, "This is the largest theropod footprint ever found in Yorkshire, at least made by a large meat-eating dinosaur."
The footprint is distinguishable at a glance, most notable due to its three-toed track and long shape. Dr. Lomax goes on to say that the shape of the footprint makes for a 'large theropod' or, as he likes to say, 'a real Jurassic giant'.
Learning About Megalosaurus
Also known as the Great Lizard, the Megalosaurus was a large meat-eating dinosaur from the theropod class, existing throughout the Middle Jurassic Period. Found throughout Southern England, the first-ever genus of this dinosaur was found in 1824. Originally mistaken by a researcher for a 66-foot long lizard, Megalosaurus would receive more significant and accurate coverage after its inclusion in Richard Owen's Dinosauria.
Described as bipedal with stout hind limbs, the Megalosaurus stood roughly 20 feet tall while weighing in at over 1,500 lbs. With short forelimbs and sharp teeth, the megalosaurus was quickly categorized as another meat eater for the time period. Unfortunately, we are still very short on further details as it has been beyond difficult for researchers to find a well-preserved fossilized skull for the Megalosaurus. Sans this information, it can be hard for researchers to get completely accurate details.
After discovering the fossilized footprint of Megalosaurus, Marie would contact other local experts where she would find out that her discovery was not completely new. Roughly a year ago, the footprint had been found by a local photographer named Rob Taylor. Though the image had been shared on social media, nothing had ever come of the discovery – at least not until Marie showed up.
Working with local experts, Marie and Rob are hopeful that their share discovery may find its way into a public display at the Rotunda Museum located in Scarborough.