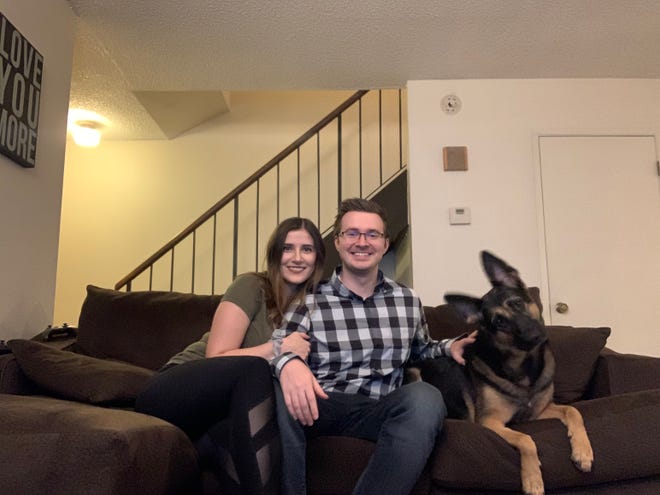 It is Possible for a Dog to Make a Couple Fall in Love?
Many people turn to dating apps nowadays to find a partner or other romantic connection. This is something that has become even more popular now than ever before. I am a single mom so I should know all about them! I have been dating on and off for the past few years now and have gone on many dates. I planned out most of the dates that I have gone on through dating apps such as Tinder, Hinge, and even Bumble.
When it comes to dating, there are many lessons to be learned. There are also many things you can learn when it comes to using these dating apps. One thing for sure is that men do lie about their height on their profiles. If you find any pictures that are blurry, be aware because they are usually deceiving you.
But above all, I have learned that my type of people are those who are dog lovers.
While it may sound cliché, it is important to have a shared love for dogs if you are a dog lover yourself. I have learned that I am not the only one!
It can be highly beneficial to feature your dog on your dating profile. Do not go overboard with pictures. One or two of them are perfectly fine. It may look suspicious if your entire profile is full of dog pics.
There have been many studies conducted that have shown that people have high hopes of actually meeting the dog in the pictures when they click on a dating profile.
The dating app known as Bumble makes it very easy to find dog lovers just like yourself using the pet badge that is featured in the app. This is actually one of the most well-known badges on the site. There are many reasons for this. Dogs play a big role in our lives.
In November of 2017, a couple met on Bumble. Their names are Andrew and Katy. Katy was extremely nervous about meeting a potential partner on a dating app until she stumbled upon a picture of an adorable puppy on Andrew's profile. They quickly began talking.
Andrew's puppy was what broke the ice for Katy. Katy was highly interested in finding out more about Andrew's dog, being a dog lover herself. This was then followed by a flirty and exciting conversation. Andrew let Katy know that he was on the lookout for applications for dog moms. Soon after they began dating and are now engaged. They are searching for a home to buy that has a nice big yard for their dog Mia to play in.
Well turns out I am still single. I haven't had much luck but this couple really gives me a lot of hope. This had made me really realize just how important dogs are to me. A few years ago I adopted my very first dog who has become a big part of me and my kids' lives.
While it may sound cheesy for someone to must love dogs, it is important to people on dating apps. It is a big turn on to watch a guy love your dog the same way you do. Take a mental note of how he treats your dog. There's something about dog people that I truly adore and I plan on tuning into that a bit more.
At this point in my life, I am beginning to think my dog is better than me when it comes to picking out men. However, being a dog lover is highly necessary when it comes to dating and I am perfectly fine with that. Just look at Andrew and Katy's story.
Dog Trainer and Dog Groomer Get Married Accompanied By Their Best Friends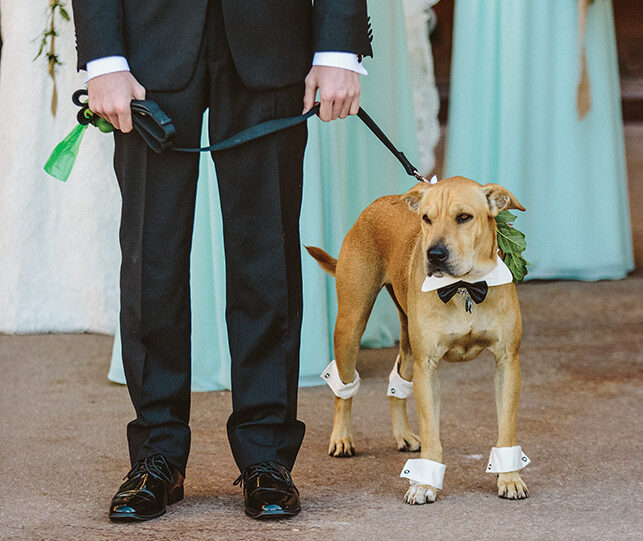 Weddings Are for Sharing With Loved Ones
When people get married, they spend one perfect day with their most loved friends and family. While many people only think about their human friends and family, there are a lot of people who could never imagine starting this important new chapter in their lives without their beloved pets. In fact, many people might have to admit, if they were being honest, that they loved their pets more than some of the relatives who came to the wedding, especially if they felt obligated to invite some relatives they rarely see and barely know.
Some People Already Spend Their Lives With Pets
Anyone who works full-time as a dog trainer or groomer already spends most of their working days with animals. They see dogs all day long, and they make the choice to do so because of many reasons. Working with pets is rewarding on many levels. Especially if you see the same dogs again and again, you form a close bond. Communicating with pets is therapeutic and generally far less stressful than dealing with humans. The people who work with dogs don't get sick of dogs and try to go home to a quiet house; they tend to have larger pet families than average.
A Dog Trainer and a Dog Groomer Tie the Knot
Paul and Annette Anthony are typical in that they work with dogs as a profession, and they have a large pet family. On the day they got married, their family consisted of 2 humans and 9 canines. Both Paul and Annette admitted that their pets were more to them than just fun — their beloved dogs also helped them get through rough times in their lives, including personal tragedies. Annette's German Shepherd Pesci is even an emotional support animal, helping her to deal with severe anxiety and depression. There was no way that their pets were going to be left out of the most important day of their lives going forward.
Canine Best Man
Paul's service dog Finn has earned his retirement. Finn has competed in over 40 events, earning titles and even setting records. He was also there for Paul when Paul developed PTSD after being at the scene of the deadliest plane crash in Pennsylvania's history. Finn was the one who helped with the proposal, giving Annette the ring with a note asking her to marry his dad. It was only fitting that Finn ended up being one of the best men at the wedding too.
A Family Affair
All 9 dogs walked down the aisle and stayed throughout the ceremony. Annette's dog Pesci even came to comfort her during the ceremony when she started to cry from happiness because he wanted to make sure his momma was all right. Whether you want to use your dogs in the ceremony as ring bearers, best men, or flower girls, or if you just want them to be present, it makes sense to have your pets help you celebrate such an important day in your life.