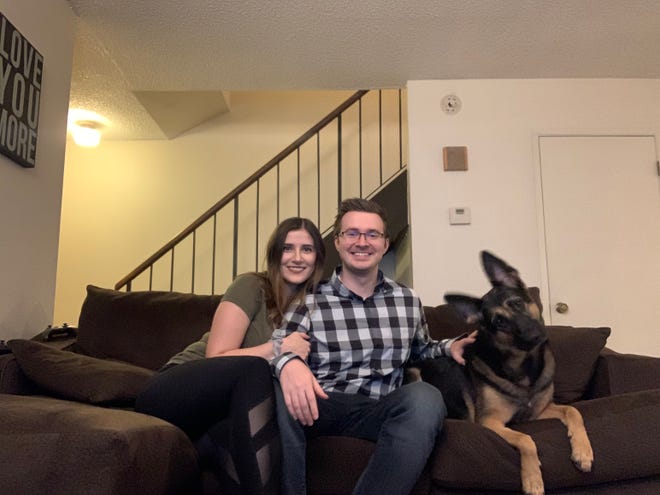 It is Possible for a Dog to Make a Couple Fall in Love?
Many people turn to dating apps nowadays to find a partner or other romantic connection. This is something that has become even more popular now than ever before. I am a single mom so I should know all about them! I have been dating on and off for the past few years now and have gone on many dates. I planned out most of the dates that I have gone on through dating apps such as Tinder, Hinge, and even Bumble.
When it comes to dating, there are many lessons to be learned. There are also many things you can learn when it comes to using these dating apps. One thing for sure is that men do lie about their height on their profiles. If you find any pictures that are blurry, be aware because they are usually deceiving you.
But above all, I have learned that my type of people are those who are dog lovers.
While it may sound cliché, it is important to have a shared love for dogs if you are a dog lover yourself. I have learned that I am not the only one!
It can be highly beneficial to feature your dog on your dating profile. Do not go overboard with pictures. One or two of them are perfectly fine. It may look suspicious if your entire profile is full of dog pics.
There have been many studies conducted that have shown that people have high hopes of actually meeting the dog in the pictures when they click on a dating profile.
The dating app known as Bumble makes it very easy to find dog lovers just like yourself using the pet badge that is featured in the app. This is actually one of the most well-known badges on the site. There are many reasons for this. Dogs play a big role in our lives.
In November of 2017, a couple met on Bumble. Their names are Andrew and Katy. Katy was extremely nervous about meeting a potential partner on a dating app until she stumbled upon a picture of an adorable puppy on Andrew's profile. They quickly began talking.
Andrew's puppy was what broke the ice for Katy. Katy was highly interested in finding out more about Andrew's dog, being a dog lover herself. This was then followed by a flirty and exciting conversation. Andrew let Katy know that he was on the lookout for applications for dog moms. Soon after they began dating and are now engaged. They are searching for a home to buy that has a nice big yard for their dog Mia to play in.
Well turns out I am still single. I haven't had much luck but this couple really gives me a lot of hope. This had made me really realize just how important dogs are to me. A few years ago I adopted my very first dog who has become a big part of me and my kids' lives.
While it may sound cheesy for someone to must love dogs, it is important to people on dating apps. It is a big turn on to watch a guy love your dog the same way you do. Take a mental note of how he treats your dog. There's something about dog people that I truly adore and I plan on tuning into that a bit more.
At this point in my life, I am beginning to think my dog is better than me when it comes to picking out men. However, being a dog lover is highly necessary when it comes to dating and I am perfectly fine with that. Just look at Andrew and Katy's story.
Father in Bumblebee costume escorts his kid back to school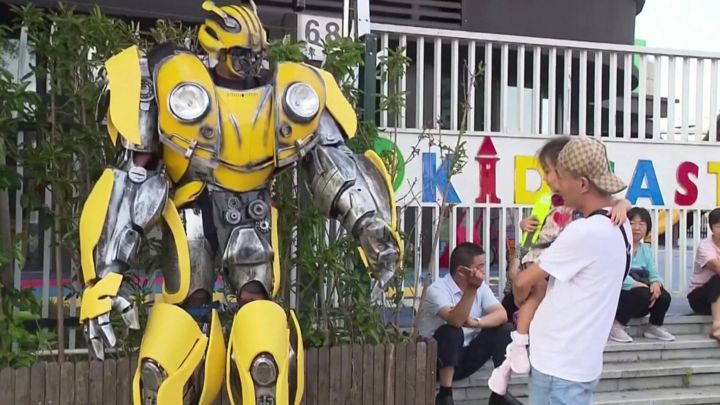 Bumblebee from the American sci-fi movie series Transformers never had a kid, but if he did, he'd have definitely escorted him to school.
A father in Shanghai, China has gone above and beyond to encourage his kid to go back to school after staying at home for months due to the Covid-19 pandemic. There's no way any child is refusing to walk with Bumblebee into school, and this man had that in mind when building his Autobot suit.
Just like the rest of the world, China had been on lockdown, and for months, kids had to stay away from school to prevent infection and spread of the deadly virus. However, some normalcy is being restored in some parts of the region, and schools now have the green light to open and allow children continue with their education.
The Bumblebee suit wasn't only for his kid, though. He built it to serve as some amusement and surprise to other kids at school- and that he did.
"I also want to bring happiness to other children. I didn't only wear it for my own child. All of them were preschoolers," he said in the video.
His suit looks like the real thing. The only things missing were metal, alien technology, and missiles- not much, right? Standing about 2.3-metre tall, the suit was built using soft materials to prevent touchy and curious children from getting injured- and he was right to have done that because he was rushed and hugged by children upon arrival at the school.
The excitement of the kids at the sight of Bumblebee could light up astronomical units of outer space, as the intergalactic warrior once again put smiles on the faces of humans. Kudos to this amazing dad for his efforts to make kids happy to resume back to school- he'd probably do it every day if he could.
The home-made suit seems to be inspired by the 2017 movie Bumblebee.