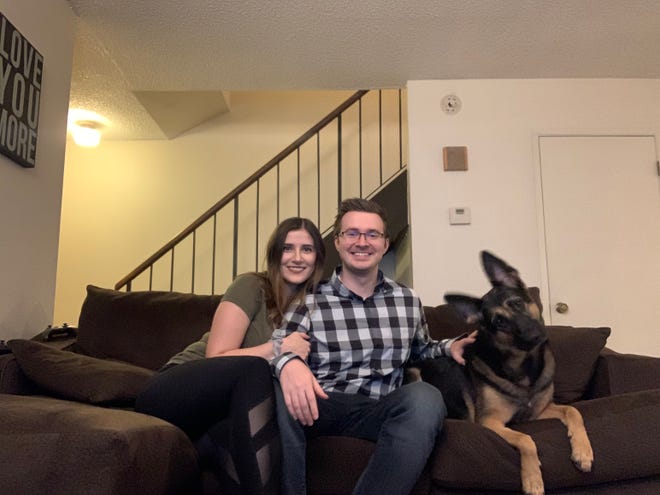 It is Possible for a Dog to Make a Couple Fall in Love?
Many people turn to dating apps nowadays to find a partner or other romantic connection. This is something that has become even more popular now than ever before. I am a single mom so I should know all about them! I have been dating on and off for the past few years now and have gone on many dates. I planned out most of the dates that I have gone on through dating apps such as Tinder, Hinge, and even Bumble.
When it comes to dating, there are many lessons to be learned. There are also many things you can learn when it comes to using these dating apps. One thing for sure is that men do lie about their height on their profiles. If you find any pictures that are blurry, be aware because they are usually deceiving you.
But above all, I have learned that my type of people are those who are dog lovers.
While it may sound cliché, it is important to have a shared love for dogs if you are a dog lover yourself. I have learned that I am not the only one!
It can be highly beneficial to feature your dog on your dating profile. Do not go overboard with pictures. One or two of them are perfectly fine. It may look suspicious if your entire profile is full of dog pics.
There have been many studies conducted that have shown that people have high hopes of actually meeting the dog in the pictures when they click on a dating profile.
The dating app known as Bumble makes it very easy to find dog lovers just like yourself using the pet badge that is featured in the app. This is actually one of the most well-known badges on the site. There are many reasons for this. Dogs play a big role in our lives.
In November of 2017, a couple met on Bumble. Their names are Andrew and Katy. Katy was extremely nervous about meeting a potential partner on a dating app until she stumbled upon a picture of an adorable puppy on Andrew's profile. They quickly began talking.
Andrew's puppy was what broke the ice for Katy. Katy was highly interested in finding out more about Andrew's dog, being a dog lover herself. This was then followed by a flirty and exciting conversation. Andrew let Katy know that he was on the lookout for applications for dog moms. Soon after they began dating and are now engaged. They are searching for a home to buy that has a nice big yard for their dog Mia to play in.
Well turns out I am still single. I haven't had much luck but this couple really gives me a lot of hope. This had made me really realize just how important dogs are to me. A few years ago I adopted my very first dog who has become a big part of me and my kids' lives.
While it may sound cheesy for someone to must love dogs, it is important to people on dating apps. It is a big turn on to watch a guy love your dog the same way you do. Take a mental note of how he treats your dog. There's something about dog people that I truly adore and I plan on tuning into that a bit more.
At this point in my life, I am beginning to think my dog is better than me when it comes to picking out men. However, being a dog lover is highly necessary when it comes to dating and I am perfectly fine with that. Just look at Andrew and Katy's story.
Young Boy Keeps Toy He Was Measured Against As A Premature Baby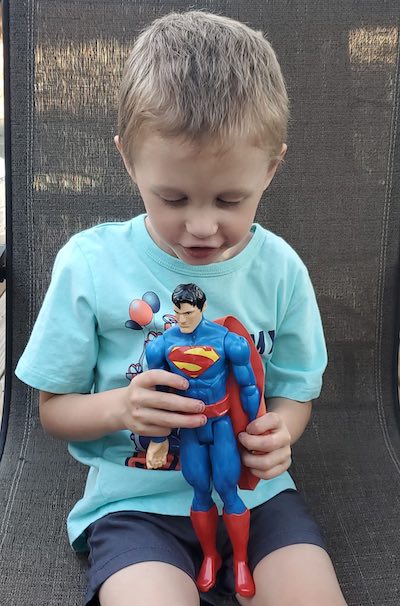 Doctors sent home a woman and her husband to prepare for a miscarriage, but the defiant parents stayed put and now have the tale of a lifetime to tell.
So does their four-year-old son Logan Ray, born less than six months of pregnancy, has a Superman action-figure as proof of how small he was at birth. He was only 12 inches in length and weighed a pound and a half. He and the action figure his parents Rob and Val placed beside him shortly after his birth, are now inseparable.
How did this fascinating and heartwarming story come about?
Nearly five years ago, when Val was pregnant with their son, doctors wiped the smiles off their faces by announcing that the baby would not make it to full term. The Physician claims the baby would not survive at all, and they should brace themselves for any eventuality.
The reason for the bad news was that Val had been diagnosed with a cervix problem. The doctors said examinations showed her Cervix was incompetent. That situation usually transpires when unstable cervical tissue induces or contributes to premature delivery or the loss of pregnancy even though the gestation is, on the other hand, healthy.
Val and Rob blocked out the bad news they received, and we're adamant that they would remain in the hospital to see the pregnancy through. The baby was a fighter too and stayed put for all of twenty-three weeks. Val helped out by keeping her feet elevated and staying in bed for three weeks without getting up to do anything that could further jeopardize the pregnancy.
She gave birth to a child now known as the "Superman Baby" for dual reasons. He was mighty strong and put up a fight to survive, and he was the size of a Superman toy. The toy idea came about when the nurses suggested to the mom that she should use something like a keepsake to measure the baby alongside. When she ran the idea by her husband, he was very supportive and they agreed on the Superman novelty.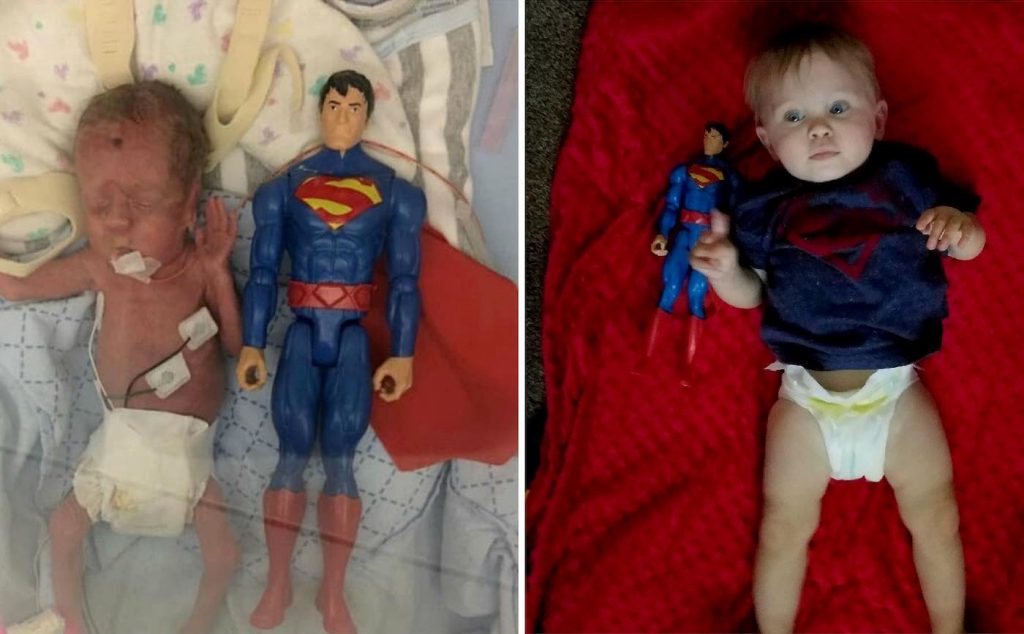 The doll was sanitized and placed beside Logan. For fifteen weeks, he remained in an incubator at the Randall Children's Hospital in Portland, Oregon fighting a myriad of complications that many feared would hinder the survival of Logan, but he pulled through like a champ. It was after those four months that he was finally able to leave with his parents.
From the hospital days to now, four years later, Val has been taking a multitude of photos with Logan carrying around his action figure. The doll is an indicator of Logan's successful development after a traumatic experience in the first few months of his life.
According to the happy and grateful parents, they communicate with the doctor who wants a regular update on Logan, who he refers to as " tough."
Many people consider not just Logan's survival but the fact that he has no further complications a miracle. Just like his action figure, Logan is healthy and strong as any regular child his age. His parents say they will never get rid of the Superman tog as memorabilia is not just for them, but for Logan when he becomes an adult.
He will have a tear-jerking story to tell years from now if or when he becomes a parent as well.