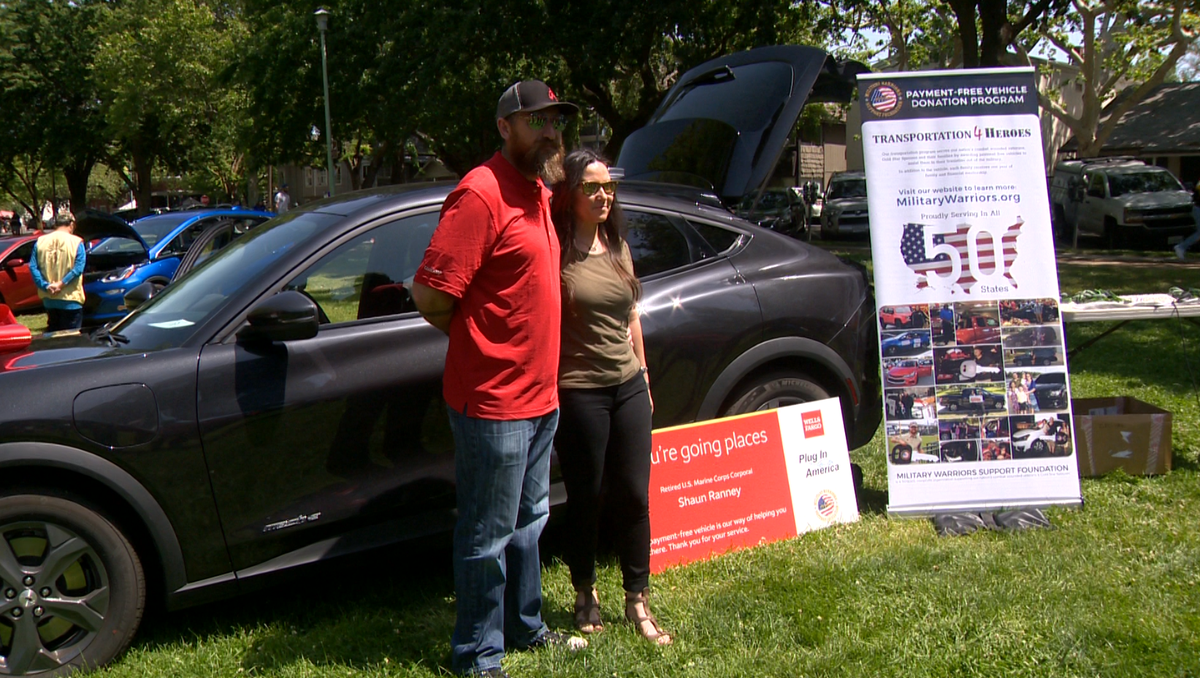 Iraq War Veteran is Chosen for Electric Vehicle to Help Get to School
A number of organizations work every day to help veterans in need. Recognizing that many veterans come back from their tour of duty carrying baggage that will create challenges for them for the rest of their lives, these organizations work around the clock to make life easier for veterans in need, a proactive sign of saying thank you for their service. One group in particular, Transportation for War Heroes, did just that this month in Sacramento, CA donating an one hundred percent electric Ford Mustang to a needy veteran on Earth Day, recognizing both the contribution of the military veteran recipient as well as the environmental importance of moving away from combustion fuels.
A Fully Decorated Marine Corps Corporal Hobbled by the Gas Pump
Shaun Ranney retired from the U.S. Marine Corps in full honors and with a decorated career. Since then, he's been focused on trying to achieve additional skills and training with schooling, but has had to deal with a daily commute of driving an hour to meet his training goals. With the recent rise in fuel prices, the cost of that daily trip went through the roof, eating into Ranney's limited means.
Transportation for War Heroes selected Ranney based on his standout recommendation from the Board of Military Warriors Support Foundation, and the retired Marine Corps Corporal will be able to drive himself to school and training, passing up the pump every day without the pain in the wallet. His electrical new vehicle will easily provide extensive mileage without the related painful fuel consumption.
A Gamechanger for Changing A Veteran's Life Forward
For Ranney, it makes his life easier pursuing a college degree in Psychology. The veteran's educational focus is to help other veterans suffering from combat stress and related trauma in the future, just as he's gone through himself.
Wells Fargo Bank was also a partner with Transportation for War Heroes in the project, supporting the means of giving back to veterans who have in many cases given far more than anyone expected of them in their military service. The non-profit works regularly at selecting and helping various veterans with support, training, financial assistance and more across the country. For Ranney, the whole experience is just "amazing" in his own words, and he gets to enjoy getting to school without worrying about how to afford the next gas fillip for a good number of years.
A Teen's Inspiring Journey to Morehouse College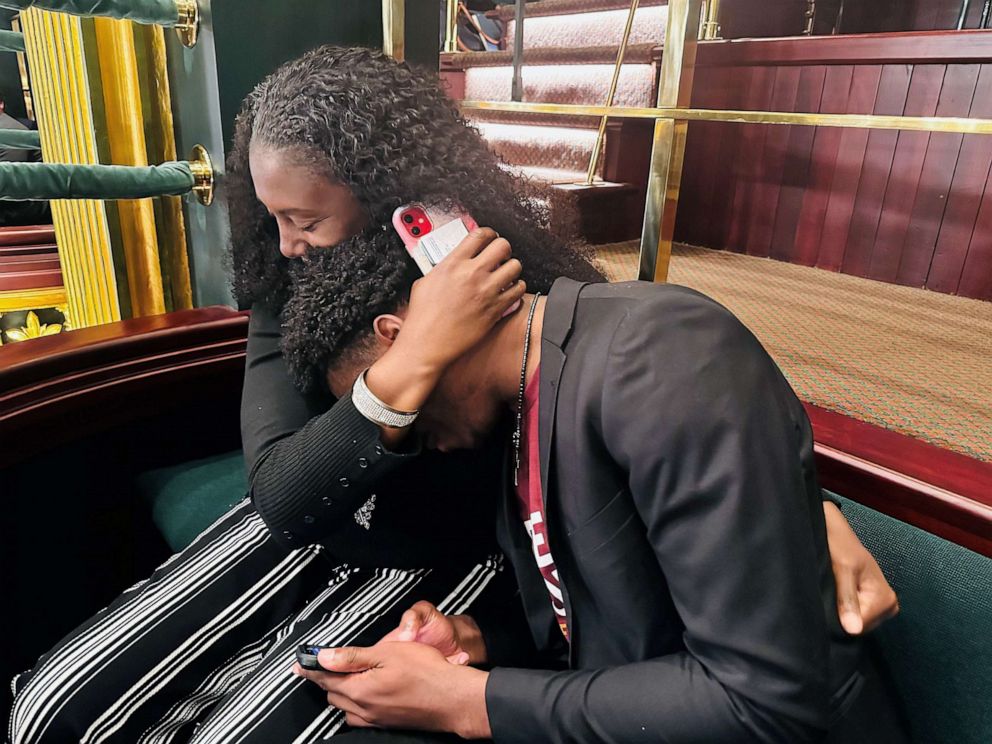 Imagine the feeling of accomplishing your dreams after years of hard work and dedication. That's exactly what happened to Amir Staten, a remarkable teenager whose video celebrating his acceptance into Morehouse College went viral. His infectious joy captured the hearts of people around the world, and it's not hard to see why.
Morehouse College, located in Atlanta, Georgia, has a long and prestigious history. Established in 1867, it is a historically black college and one of the oldest educational institutions for African Americans. The college was founded with a mission to provide a quality education and develop strong leaders who would go on to make a positive impact on society.
Amir's acceptance into Morehouse College is a testament to his perseverance and commitment to his studies. Not only did he receive an acceptance letter, but he was also granted a full ride scholarship. This scholarship covers the cost of tuition, which amounts to around $51,000 per year. This incredible opportunity has lifted a significant financial burden off Amir's shoulders, allowing him to focus on his education and future aspirations.
In addition to the full ride scholarship, Amir was named one of 15 Bonner Scholars. The Bonner Scholarship is a prestigious program that emphasizes the importance of community service. To maintain this scholarship, students must maintain a minimum GPA of 2.5 and contribute 10 hours of community service each week. It is a great honor for Amir to be chosen as one of these scholars, highlighting his dedication to making a positive difference in his community.
Amir's hard work throughout high school has been nothing short of exceptional. He consistently achieved honor roll grades, demonstrating his commitment to academic excellence. But his accomplishments didn't end there. Amir also took on leadership roles as the head of the Black Student Union, where he worked to promote inclusivity and raise awareness about important social issues. Additionally, he served as the captain of his school's basketball team, showcasing his discipline, teamwork, and determination.
Amir's accomplishments have not only made his family proud but have also inspired those around him. His mother expressed her admiration for his efforts, saying, "He has gone above and beyond what is expected of him." With his acceptance into Morehouse College, Amir can finally take a deep breath, knowing that his hard work has paid off.