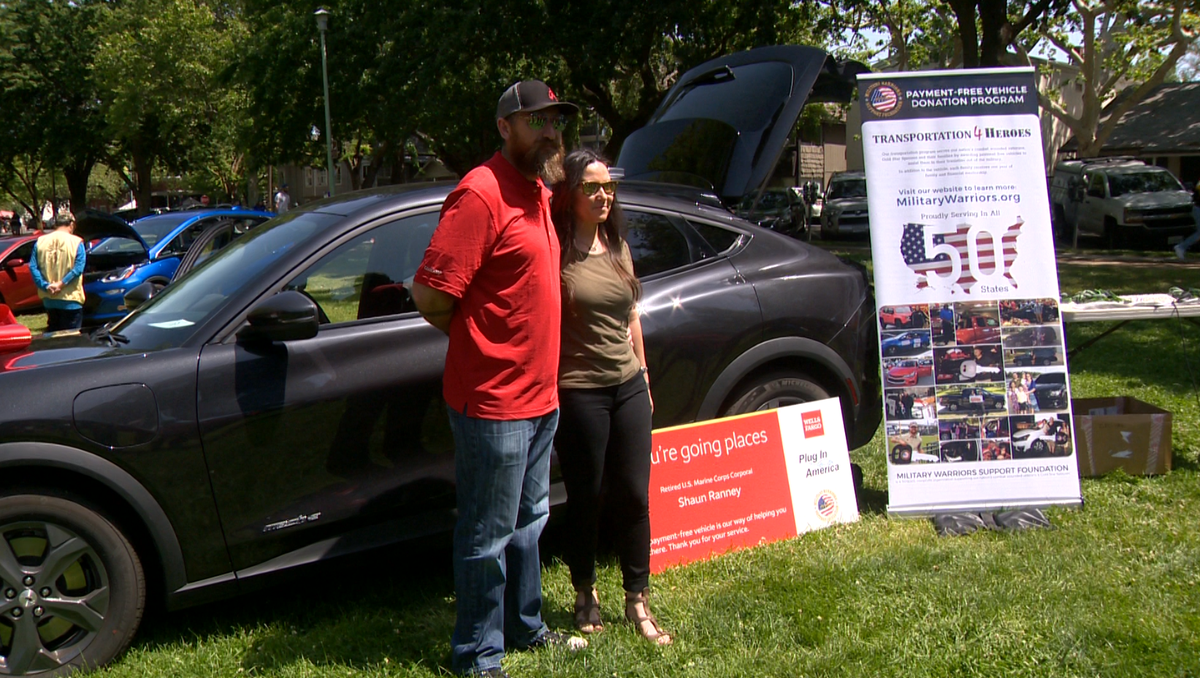 Iraq War Veteran is Chosen for Electric Vehicle to Help Get to School
A number of organizations work every day to help veterans in need. Recognizing that many veterans come back from their tour of duty carrying baggage that will create challenges for them for the rest of their lives, these organizations work around the clock to make life easier for veterans in need, a proactive sign of saying thank you for their service. One group in particular, Transportation for War Heroes, did just that this month in Sacramento, CA donating an one hundred percent electric Ford Mustang to a needy veteran on Earth Day, recognizing both the contribution of the military veteran recipient as well as the environmental importance of moving away from combustion fuels.
A Fully Decorated Marine Corps Corporal Hobbled by the Gas Pump
Shaun Ranney retired from the U.S. Marine Corps in full honors and with a decorated career. Since then, he's been focused on trying to achieve additional skills and training with schooling, but has had to deal with a daily commute of driving an hour to meet his training goals. With the recent rise in fuel prices, the cost of that daily trip went through the roof, eating into Ranney's limited means.
Transportation for War Heroes selected Ranney based on his standout recommendation from the Board of Military Warriors Support Foundation, and the retired Marine Corps Corporal will be able to drive himself to school and training, passing up the pump every day without the pain in the wallet. His electrical new vehicle will easily provide extensive mileage without the related painful fuel consumption.
A Gamechanger for Changing A Veteran's Life Forward
For Ranney, it makes his life easier pursuing a college degree in Psychology. The veteran's educational focus is to help other veterans suffering from combat stress and related trauma in the future, just as he's gone through himself.
Wells Fargo Bank was also a partner with Transportation for War Heroes in the project, supporting the means of giving back to veterans who have in many cases given far more than anyone expected of them in their military service. The non-profit works regularly at selecting and helping various veterans with support, training, financial assistance and more across the country. For Ranney, the whole experience is just "amazing" in his own words, and he gets to enjoy getting to school without worrying about how to afford the next gas fillip for a good number of years.
Safe Haven for Pets Who's Owners Enter Rehab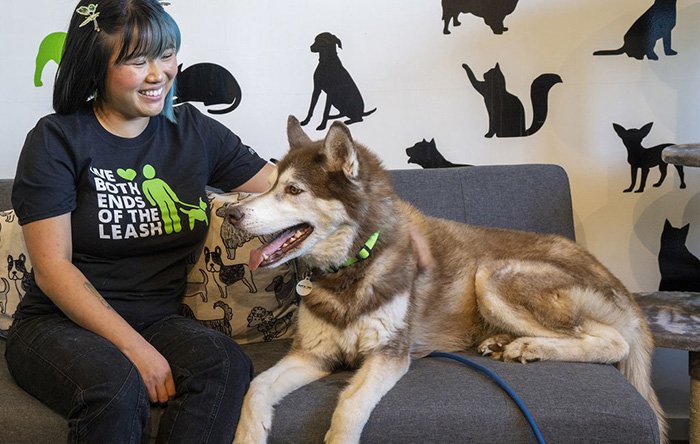 No pet owner likes to leave their pets for extended periods, no matter the reason for leaving. It's no different for people who may have drug or alcohol issues and might need to go for rehabilitation.
Not knowing who to leave the pet with or the level of care it will receive can lead to anxiety. However, there's a new resolve for people faced with that situation. Read on…
Bella was skeptical as she put her head up from inside the carrier she was being transported on to the boarding house.
A volunteer massaged the little black-and-white cat's hair to calm her fear of the dogs barking at the boarding facility's back.
The cat goes by the alias Bella since her owner, who's dealing with a tough time at home, wants to keep her cat's real name a secret. Pets in need of emergency shelter can stay with a foster family at Ruff Haven Crisis Sheltering, which provides short-term, no-cost accommodation for animals whose owners are homeless or fleeing domestic abuse.
Odyssey House, Utah's largest integrated addiction treatment center, and the foundation have just teamed up to offer three months of no-fee pet lodging to those who need it most.
"This is truly person-based, like person-led," said Beth Henry, Ruff Haven's foster coordinator. Pets are returned to their owners once treatment is complete and they have achieved a sense of security and well-being.
Enrollment and documenting of the owner's present status, followed by a brief examination of the pet (weight and overall health), immunizations, and ensuring that the animal is either fixed or is scheduled to be treated, are the first steps in the process of adoption.
The pet then gets connected with a foster home, and the owner receives weekly SMS updates on the progress of their animal. When a client and their pet are apart, Ruff Haven's fosters send videos and pictures of the pet to the client.
Several clients have the option of having their dogs dropped off for the Dogs All Day program by their foster parents, and their owners can come to meet them.
Henry stated, "It's a terrific confidence boost for them." In some cases, dogs are kept at the Dogs All Day center since their owners prefer to be able to visit them every day… It's rare for them to be greeted by their loved ones every single day. The stress of living with a cat is very hard on them.
In a press release, Adam Cohen, CEO of Odyssey, stated that pets can be a motivation for people to stay in difficult situations because they are worried about how their animals will be cared for if they are not there.
However, Ruff Haven Crisis Sheltering, which launched in June 2020, has already aided 320 families and almost hundreds of animals since then.
Owners often worry that they'll forget their pets during this time, but "the pets don't ever forget their owner," according to Kristina Pulsipher, the executive director at Ruff Havens. We do this for the reunions. And many of our former clients are now either volunteers or foster parents for us.