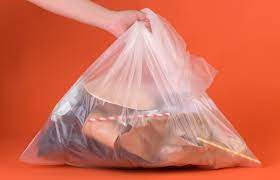 Innovative Plastic-free Bag is Dissolvable in Water and Made From Cassava
Cassava Bags, an Australian firm, has debuted its variation of the biodegradable single-use non-plastic bag that dissolves in hot water to eradicate single-use plastic bags globally.
The majority of plastic bags are disposed of in landfills, where they decompose over they decompose into small poisonous fragments, pollute soil and streams as well as infiltrate the food supply when wildlife swallow them inadvertently.
A single-use product is manufactured for Cassava-based goods since they are completely non-toxic, devoid of BPA and Polylactic acid (PLA). In addition, they take approximately three minutes to disintegrate in hot water and six months to disintegrate in the soil before they disappear completely. The items dissipate in the ocean in a matter of days and are fit for consumption by marine creatures.
CEO and Co-founder of Cassava Bags, Bruce Delarossi says that his company's goal to make a functional biodegradable single-use bag was motivated by his passion to rescue the earth.
People keep saying they will do this, but we are the first to deliver this remarkable innovation to the wider world: single-use bags as well as linings produced from cassava plant fibers that break down in hot water. We are extremely motivated and happy to do just that.
Previously, Cassava-based bags were also manufactured, commercialized, and used over the globe.
Avani Eco, the non-plastic bag made from cassava by Balinese Kevin Kumala, was introduced in 2015. For example, he manufactures Cassava starch lunchboxes, straws, and also cutleries such as fork and spoon sets.
There would be another edition of the Cassava sack dubbed "Invisible Bags" introduced by Hong Kong firm Distinctive Action in 2020.
Originally from South America and currently farmed in several nations throughout the world, cassava is a robust, drought-resistant starchy root crop.
Cassava-based products, unlike other compostable substitutes to polymer, require no oil for production. It is good for the environment, people, and wildlife, all of which can consume it without causing any harm.
We expect this greener trend to catch on around the world and ultimately help reduce plastic waste.
As an inexpensive and widely available root vegetable, cassava is a popular choice in Indonesia, the location of plastics inventor Kevin Kumala. Vegetable oil, cassava starch, plus organic polymers make up the bioplastic.
After months of decomposition on land or in the sea, the component is completely biodegradable. In hot water, though, it disappears in a matter of seconds. By ingesting the disintegrated plastic, the developer maintains it leaves no hazardous residue.
All types of eco-friendly and throwaway merchandise are made by the company Avani Eco, created by Kumala in 2014. Cassava isn't used in all aspects. It's constructed of sunflower seeds, soy, and corn, for the poncho.
Because petroleum-based polymer items are steadily killing our oceans and bioplastics are laudable, employing edible materials may not be the best alternative.
Generous Farmer Secretly Paid Alabama Residents Pharmacy Bills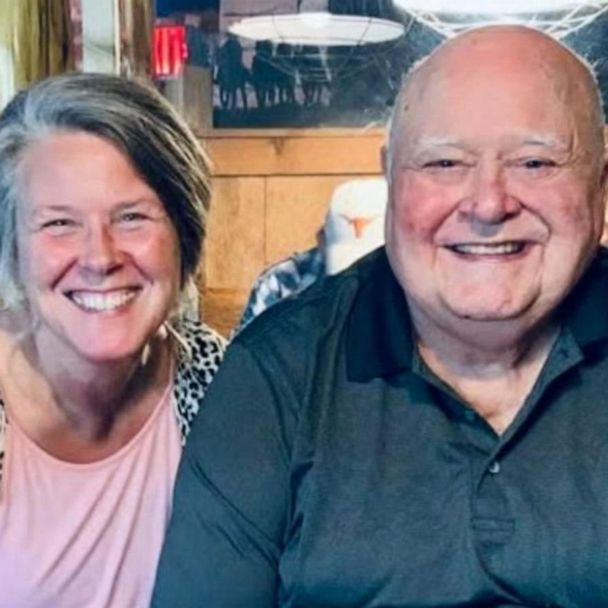 Alabama farmer Hody Childress has recently drawn recognition for his secret deeds of goodwill toward his neighborhood. Childress has been covering people's pharmacy expenses in secret to make it easier for individuals in need to pay for the prescriptions they need. His charitable contributions weren't revealed until after he passed away. People were inspired by his good deeds.
Childress, a farmer for more than 40 years, started paying people's pharmacy bills as a way to give back to his neighborhood. As someone who has been blessed in life, he says, "I wanted to help others who may not be as fortunate."
The people Childress has assisted have been profoundly affected by his unselfish deed of charity. One person thanks Childress for helping them, as they were unable to pay the hefty cost of their chronic condition's medication. "Hody came to my aid when I was unsure how to pay for my prescription. I will always be grateful to him for his kindness because he saved my life "they claim.
Childress's actions have also inspired others in the community to do the same. "I may not have much money to give, but I can definitely spare some for those in need," says one community member. "Hody has set a great example of how one person's kindness can make a big difference in the lives of others."
Childress's secret acts of kindness have not gone unnoticed, and he has been recognized by local organizations and businesses for his generosity. "Hody is a true role model in our community, and we are proud to have him as a member of our community," says a representative of a local pharmacy.
The actions of Hody Childress serve as a testament to the effectiveness of charity and kindness. His discreet gestures of generosity haven't just assisted individuals in need; they've also motivated others to follow in his footsteps. His unselfish acts have had a significant positive impact on many people's lives as well as a long-lasting effect on his town.