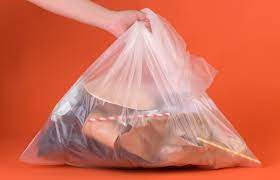 Innovative Plastic-free Bag is Dissolvable in Water and Made From Cassava
Cassava Bags, an Australian firm, has debuted its variation of the biodegradable single-use non-plastic bag that dissolves in hot water to eradicate single-use plastic bags globally.
The majority of plastic bags are disposed of in landfills, where they decompose over they decompose into small poisonous fragments, pollute soil and streams as well as infiltrate the food supply when wildlife swallow them inadvertently.
A single-use product is manufactured for Cassava-based goods since they are completely non-toxic, devoid of BPA and Polylactic acid (PLA). In addition, they take approximately three minutes to disintegrate in hot water and six months to disintegrate in the soil before they disappear completely. The items dissipate in the ocean in a matter of days and are fit for consumption by marine creatures.
CEO and Co-founder of Cassava Bags, Bruce Delarossi says that his company's goal to make a functional biodegradable single-use bag was motivated by his passion to rescue the earth.
People keep saying they will do this, but we are the first to deliver this remarkable innovation to the wider world: single-use bags as well as linings produced from cassava plant fibers that break down in hot water. We are extremely motivated and happy to do just that.
Previously, Cassava-based bags were also manufactured, commercialized, and used over the globe.
Avani Eco, the non-plastic bag made from cassava by Balinese Kevin Kumala, was introduced in 2015. For example, he manufactures Cassava starch lunchboxes, straws, and also cutleries such as fork and spoon sets.
There would be another edition of the Cassava sack dubbed "Invisible Bags" introduced by Hong Kong firm Distinctive Action in 2020.
Originally from South America and currently farmed in several nations throughout the world, cassava is a robust, drought-resistant starchy root crop.
Cassava-based products, unlike other compostable substitutes to polymer, require no oil for production. It is good for the environment, people, and wildlife, all of which can consume it without causing any harm.
We expect this greener trend to catch on around the world and ultimately help reduce plastic waste.
As an inexpensive and widely available root vegetable, cassava is a popular choice in Indonesia, the location of plastics inventor Kevin Kumala. Vegetable oil, cassava starch, plus organic polymers make up the bioplastic.
After months of decomposition on land or in the sea, the component is completely biodegradable. In hot water, though, it disappears in a matter of seconds. By ingesting the disintegrated plastic, the developer maintains it leaves no hazardous residue.
All types of eco-friendly and throwaway merchandise are made by the company Avani Eco, created by Kumala in 2014. Cassava isn't used in all aspects. It's constructed of sunflower seeds, soy, and corn, for the poncho.
Because petroleum-based polymer items are steadily killing our oceans and bioplastics are laudable, employing edible materials may not be the best alternative.
Drew Carey's Beyond Generous Gesture to Support Striking Writers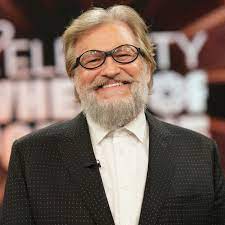 In times of struggle, acts of kindness and generosity can bring hope and relief to those in need. Drew Carey, a well-known television personality, has once again shown his compassion by providing daily lunches for members of the Writer's Guild of America (WGA) who are currently on strike. This remarkable gesture is helping to alleviate some of the financial strain faced by these hardworking individuals.
Drew Carey is graciously covering the expenses at two local businesses for WGA members who show their guild card. The two restaurants involved in this endeavor are Bob's Big Boy in Burbank and Swingers Diner on Beverly. With every meal, Drew is estimated to be spending thousands of dollars per day to ensure that these writers are well-fed during this challenging time.
This is not the first time that Drew Carey has demonstrated his support for the WGA. During the 2007 strike, he generously provided lunches to struggling writers for two consecutive months. His commitment to helping others in need has not wavered over the years, and he continues to be a beacon of kindness.
The gratitude expressed by the WGA members for Drew's actions is overwhelming. Many writers have taken to social media to share their appreciation and to highlight the impact of his generosity. One writer tweeted, "Drew bought me lunch for two months straight in '07 when I was struggling with that WGA strike. In a better place now, but Drew continues to be a good dude." The outpouring of thanks and support from the WGA community is a testament to the positive effect that Drew's kind gestures have on their lives.
The participating restaurants have become a gathering place for WGA members, who are not only enjoying the delicious meals but also feeling the love and support from Drew. The writers express their gratitude repeatedly, and the staff at the restaurants are grateful to be part of this compassionate act. They feel privileged to play a role in facilitating Drew's generosity and witness the joy it brings to those in need.
Being a writer can be challenging, with periods of financial uncertainty and limited opportunities. The current strike has exacerbated these difficulties, making every complimentary meal a significant relief for the writers. As one member explained, "They're very, very happy and they're very, very thankful to Drew." The impact of Drew's support goes beyond a single meal—it represents a lifeline for those facing financial hardships during the strike.
Drew Carey's unwavering commitment to supporting the WGA and his genuine care for those in need is truly commendable. His actions remind us of the power of kindness and the difference one person can make in the lives of others. As the strike continues, the lunches provided by Drew serve as a ray of hope and a reminder that the writing community is not alone in their fight.
In times of hardship, it is heartwarming to see individuals like Drew Carey step forward and offer their support. His kindness and generosity are an inspiration to us all, and his contributions to the well-being of the WGA members are deeply appreciated.