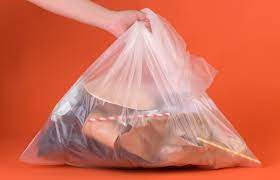 Innovative Plastic-free Bag is Dissolvable in Water and Made From Cassava
Cassava Bags, an Australian firm, has debuted its variation of the biodegradable single-use non-plastic bag that dissolves in hot water to eradicate single-use plastic bags globally.
The majority of plastic bags are disposed of in landfills, where they decompose over they decompose into small poisonous fragments, pollute soil and streams as well as infiltrate the food supply when wildlife swallow them inadvertently.
A single-use product is manufactured for Cassava-based goods since they are completely non-toxic, devoid of BPA and Polylactic acid (PLA). In addition, they take approximately three minutes to disintegrate in hot water and six months to disintegrate in the soil before they disappear completely. The items dissipate in the ocean in a matter of days and are fit for consumption by marine creatures.
CEO and Co-founder of Cassava Bags, Bruce Delarossi says that his company's goal to make a functional biodegradable single-use bag was motivated by his passion to rescue the earth.
People keep saying they will do this, but we are the first to deliver this remarkable innovation to the wider world: single-use bags as well as linings produced from cassava plant fibers that break down in hot water. We are extremely motivated and happy to do just that.
Previously, Cassava-based bags were also manufactured, commercialized, and used over the globe.
Avani Eco, the non-plastic bag made from cassava by Balinese Kevin Kumala, was introduced in 2015. For example, he manufactures Cassava starch lunchboxes, straws, and also cutleries such as fork and spoon sets.
There would be another edition of the Cassava sack dubbed "Invisible Bags" introduced by Hong Kong firm Distinctive Action in 2020.
Originally from South America and currently farmed in several nations throughout the world, cassava is a robust, drought-resistant starchy root crop.
Cassava-based products, unlike other compostable substitutes to polymer, require no oil for production. It is good for the environment, people, and wildlife, all of which can consume it without causing any harm.
We expect this greener trend to catch on around the world and ultimately help reduce plastic waste.
As an inexpensive and widely available root vegetable, cassava is a popular choice in Indonesia, the location of plastics inventor Kevin Kumala. Vegetable oil, cassava starch, plus organic polymers make up the bioplastic.
After months of decomposition on land or in the sea, the component is completely biodegradable. In hot water, though, it disappears in a matter of seconds. By ingesting the disintegrated plastic, the developer maintains it leaves no hazardous residue.
All types of eco-friendly and throwaway merchandise are made by the company Avani Eco, created by Kumala in 2014. Cassava isn't used in all aspects. It's constructed of sunflower seeds, soy, and corn, for the poncho.
Because petroleum-based polymer items are steadily killing our oceans and bioplastics are laudable, employing edible materials may not be the best alternative.
Safe Haven for Pets Who's Owners Enter Rehab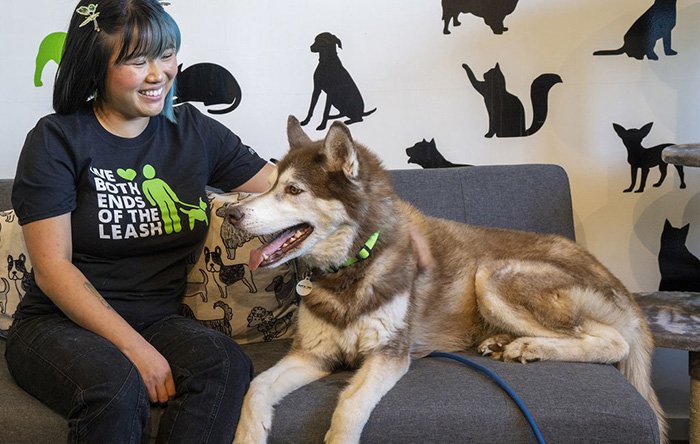 No pet owner likes to leave their pets for extended periods, no matter the reason for leaving. It's no different for people who may have drug or alcohol issues and might need to go for rehabilitation.
Not knowing who to leave the pet with or the level of care it will receive can lead to anxiety. However, there's a new resolve for people faced with that situation. Read on…
Bella was skeptical as she put her head up from inside the carrier she was being transported on to the boarding house.
A volunteer massaged the little black-and-white cat's hair to calm her fear of the dogs barking at the boarding facility's back.
The cat goes by the alias Bella since her owner, who's dealing with a tough time at home, wants to keep her cat's real name a secret. Pets in need of emergency shelter can stay with a foster family at Ruff Haven Crisis Sheltering, which provides short-term, no-cost accommodation for animals whose owners are homeless or fleeing domestic abuse.
Odyssey House, Utah's largest integrated addiction treatment center, and the foundation have just teamed up to offer three months of no-fee pet lodging to those who need it most.
"This is truly person-based, like person-led," said Beth Henry, Ruff Haven's foster coordinator. Pets are returned to their owners once treatment is complete and they have achieved a sense of security and well-being.
Enrollment and documenting of the owner's present status, followed by a brief examination of the pet (weight and overall health), immunizations, and ensuring that the animal is either fixed or is scheduled to be treated, are the first steps in the process of adoption.
The pet then gets connected with a foster home, and the owner receives weekly SMS updates on the progress of their animal. When a client and their pet are apart, Ruff Haven's fosters send videos and pictures of the pet to the client.
Several clients have the option of having their dogs dropped off for the Dogs All Day program by their foster parents, and their owners can come to meet them.
Henry stated, "It's a terrific confidence boost for them." In some cases, dogs are kept at the Dogs All Day center since their owners prefer to be able to visit them every day… It's rare for them to be greeted by their loved ones every single day. The stress of living with a cat is very hard on them.
In a press release, Adam Cohen, CEO of Odyssey, stated that pets can be a motivation for people to stay in difficult situations because they are worried about how their animals will be cared for if they are not there.
However, Ruff Haven Crisis Sheltering, which launched in June 2020, has already aided 320 families and almost hundreds of animals since then.
Owners often worry that they'll forget their pets during this time, but "the pets don't ever forget their owner," according to Kristina Pulsipher, the executive director at Ruff Havens. We do this for the reunions. And many of our former clients are now either volunteers or foster parents for us.