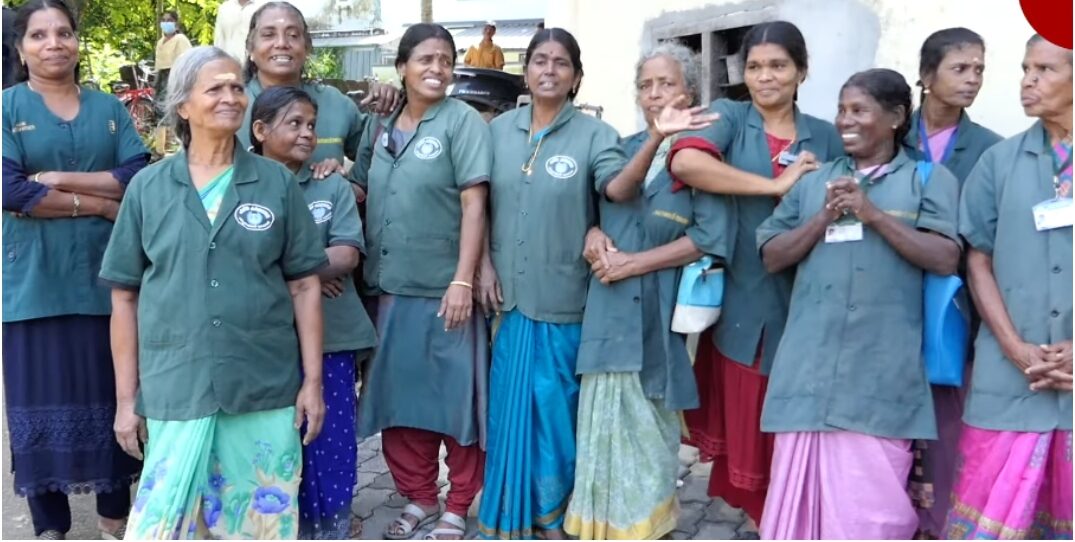 Indian Sanitation Workers Hit the Jackpot
In a heartwarming turn of events, a group of hardworking Indian sanitation workers, all of whom are women, recently experienced the thrill of a lifetime when they won the Kerala lottery. Pooling their money together, these 11 women from Parappanangadi town in Kerala's Malappuram district had been hoping for a brighter future, and their perseverance paid off handsomely with a staggering $1.2 million win.
By day, these dedicated women collect non-biodegradable waste from households, ensuring their town stays clean and hygienic. However, their day job doesn't offer much in terms of financial security, making it a challenge to make ends meet. Often, they find themselves borrowing money or taking out loans to meet their family's needs. To alleviate their financial struggles and dream of a better life, the women would occasionally come together and buy a lottery ticket, hoping for a stroke of luck.
MP Radha, who usually purchases the tickets for the group, recalls that once they won a modest 1,000-rupee prize, which they gladly shared. Last month, their decision to buy a 250-rupee ticket for a monsoon bumper prize lottery turned out to be life-changing. Bumper prize lotteries are issued for special occasions, like festivals, and luck was on their side this time.
Kuttimalu, one of the members, recounts how she was initially sad when Radha was collecting funds because she lacked enough money. However, Cherumannil Baby, another member of the group, stepped in to lend her half of the required amount. With two women contributing 12.5 rupees each and the others putting in 25 rupees each, they were all set for a shot at a brighter future. They agreed that if they won anything, they would share it equally. Little did they know they would hit the jackpot!
The incredible news of their win reached them a day after the draw, when one of the women asked her husband to check the results. The joy and disbelief were palpable among the group as they celebrated their newfound prosperity.
For Cherumannil Baby, who had faced immense hardship after her house was washed away in the devastating 2018 floods in Kerala, this win brings hope and an opportunity to build a new home and pay off debts.
Similar tales of struggles and hopes for a better life unfolded among the other women in the group. K Bindu, who lost her husband to kidney failure last year, plans to use the money to complete the construction of her house and support her 15-year-old daughter's education. Lakshmi's family had been worried about their future due to her husband's struggle to find work amid heavy rains. Now, they can breathe a sigh of relief and focus on their daughter's studies.
Leela, too, faced financial burdens related to her daughter's surgery and her daughter's wedding, but she's determined not to leave her job as the collective effort of the group brought them prosperity.
The story of these remarkable women reminds us of the power of unity and the significance of hope in times of adversity. Through their collective efforts and unwavering determination, they have transformed their lives and the lives of their families. Their inspiring journey is a testament to the strength of the human spirit and the possibilities that arise when people come together to support one another.
As they move forward with their newfound wealth, these women are determined to hold onto their jobs and continue to support their community. Their story serves as a beacon of hope, inspiring others to persevere and dream big, even in the face of challenges. With hearts full of gratitude and determination, they embark on a new chapter in their lives, ready to make the most of the opportunities that lie ahead.
500,000-Year-Old Wooden Structure Rewrites History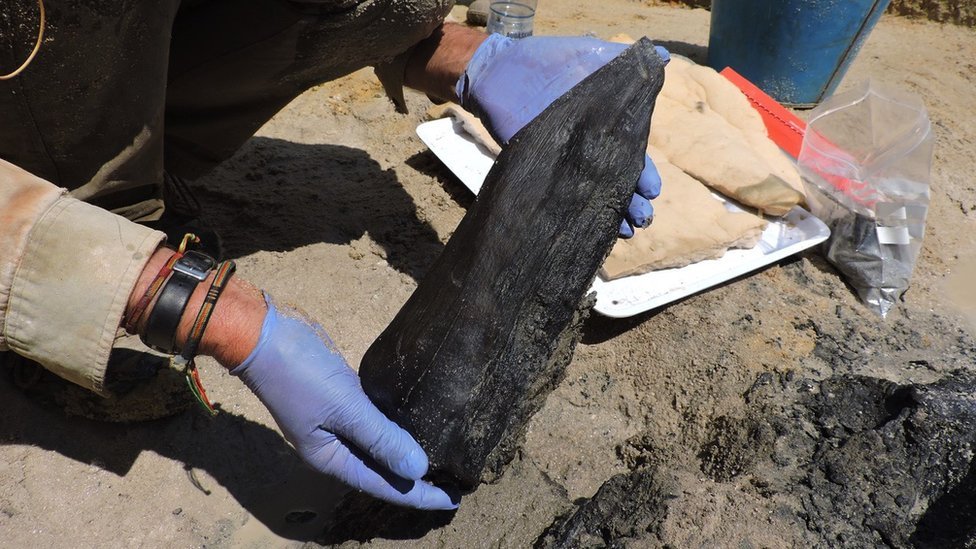 In an archaeological discovery, a wooden structure dating back an astonishing 500,000 years has been unearthed on the banks of a river in Zambia, challenging long-held beliefs about the capabilities of ancient humans. Researchers stumbled upon these ancient wooden logs, a revelation that has the potential to reshape our understanding of the lives of early humans.
The find, located on the riverbanks near Zambia's Kalambo Falls, provides compelling evidence that stone-age people may have constructed primitive shelters, forever altering our perception of their intelligence and resourcefulness. Archaeologist Prof Larry Barham, who led the research, was profoundly impacted by the discovery, stating, "This find has changed how I think about our early ancestors."
What makes this find truly remarkable is that it suggests ancient humans did more than merely survive; they thrived by creating something entirely new. These early humans exhibited intelligence, imagination, and craftsmanship by fashioning structures from wood, a material that had never before been transformed into such large and sophisticated objects.
The researchers also uncovered ancient tools, including digging sticks, but the most exciting find was two pieces of wood positioned at right angles to each other. "One is lying over the other, and both pieces of wood have notches cut into them," explained Geoff Duller, a professor of geography at the University of Aberystwyth and a member of the research team. "You can clearly see those notches have been cut by stone tools, making the two logs fit together to become structural objects."
Radiocarbon dating confirmed the wood's age, placing it at a staggering 476,000 years old. This revelation has ignited curiosity about the woodworking traditions of ancient societies, challenging the prevailing notion that early humans led simplistic, nomadic lives.
Perrice Nkombwe, a team member from the Livingstone Museum in Zambia, expressed her astonishment, saying, "I was amazed to know that woodworking was such a deep-rooted tradition. It dawned on me that we had uncovered something extraordinary."
The preservation of the wooden structure itself is a miracle. Typically, wood decays over time unless preserved under specific conditions. However, in the waterlogged environment along the Kalambo Falls, the wood remained intact, essentially pickled by the elements for millennia.
While the exact purpose of this ancient wooden structure remains a mystery, it has sparked numerous speculations. Prof. Duller suggests it might have been used as a place to sit beside the river and fish, although a complete understanding of its function remains elusive.
Moreover, the identity of the individuals who constructed this structure raises intriguing questions. "We don't know – it could have been Homo sapiens, and we just haven't discovered fossils from that age yet," Prof. Duller added. "But it could be a different species – [perhaps] Homo erectus or Homo naledi – there were a number of hominid species around at that time in southern Africa."
This discovery has the potential to enrich our understanding of ancient woodworking techniques, craftsmanship, and human interaction with the environment. As researchers continue their work at the Kalambo Falls site, the pages of history are being rewritten, and our appreciation for the ingenuity of our ancient ancestors grows ever deeper.