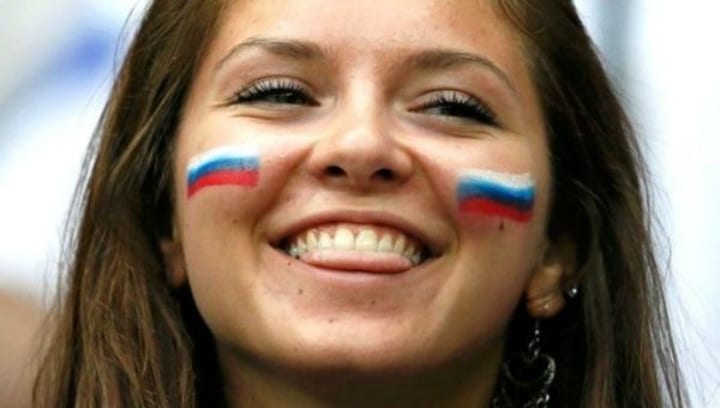 Incredible Facts About Russia That You Just Won't Believe!
Russia is one of the most fascinating countries on the planet. Ruled by one of the most controversial leaders in the world, Vladimir Putin, there are always stories coming from the country that make your jaw drop in awe. Russia is massive, spanning across 11 total time zones, and it is incredibly cold. Today, we are going to take a closer look at one of the most important and secretive nations in the world. Today, we are going to learn about 40 jaw-dropping facts about Russia that are almost impossible to believe!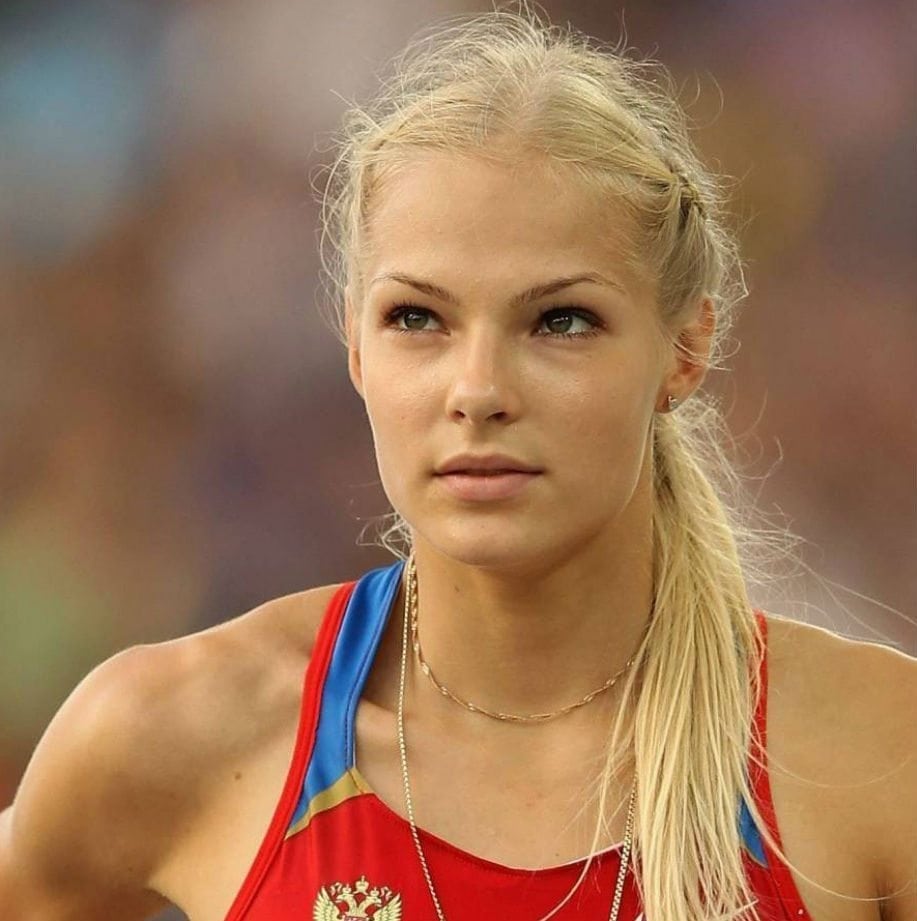 The Land of Women
While Russia has a very macho reputation, the country is notoriously imbalanced when it comes to gender reputation. No amount of shirtless Vladimir Putin pictures will obfuscate the fact that there are nearly 11 million more women in Russian than there are men. These numbers were accumulated by Russia's state-sanctioned statistics committee.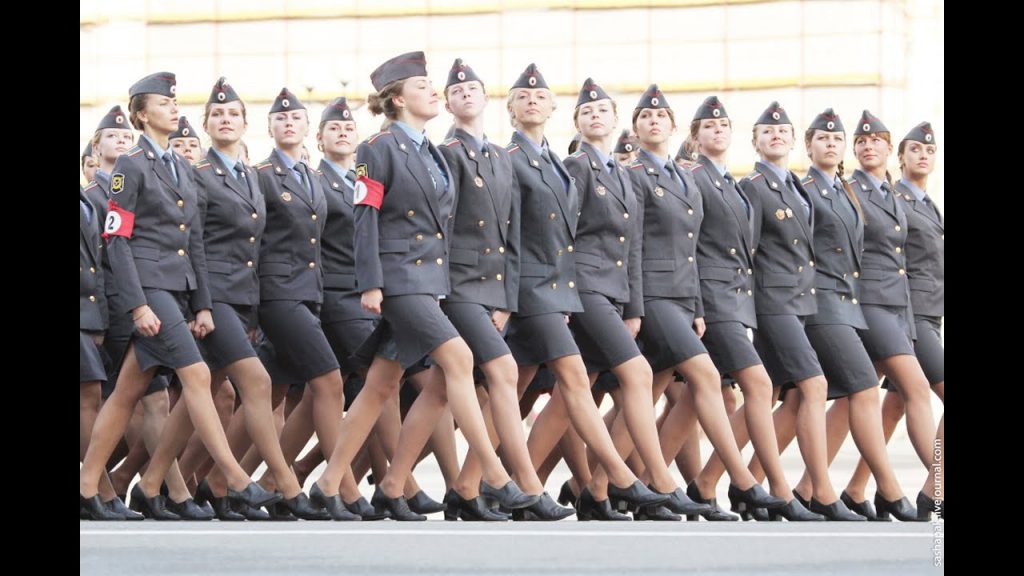 Bodybuilding Center of the World
Russia is also notorious for its love of masculine athletics, though both genders ply their trade in equal measure. While wrestling and weightlifting are dominant activities in the country, it is Olympic powerlifting that has put Russia on the map. Both genders embrace these macho sports in equal measure with Maryana Naumova setting the stage for women's powerlifting in Russia.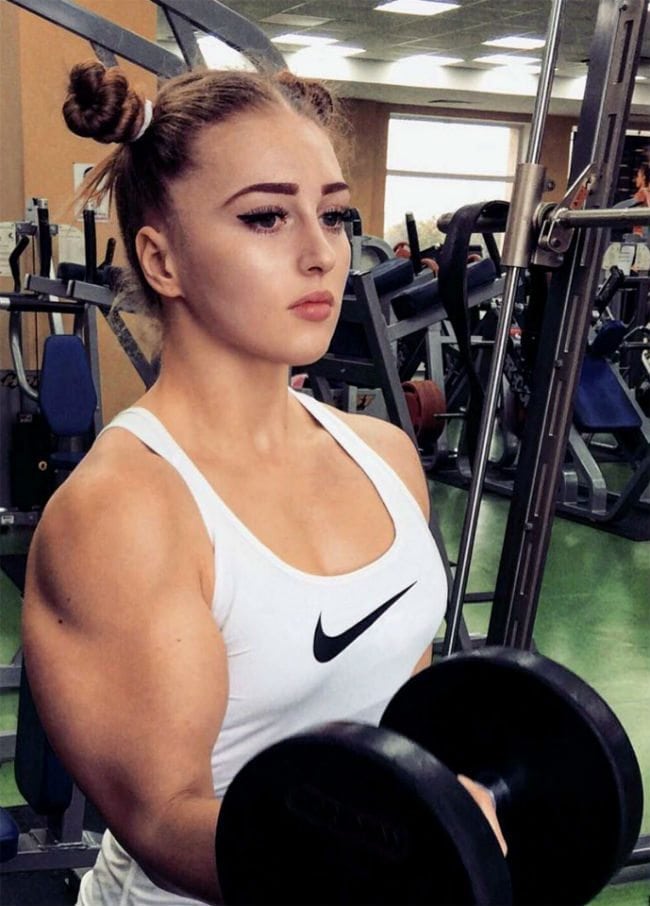 Love Your Vodka
Vodka to Russia is the same as Apple Pie to Americans. Simply put, Russians love their vodka. This powerful alcoholic drink can be found in basically every home in the country. During the holidays, each family will spend roughly $400 on vodka per household. That much alcohol will definitely make for a Christmas to be remembered. Or forgotten.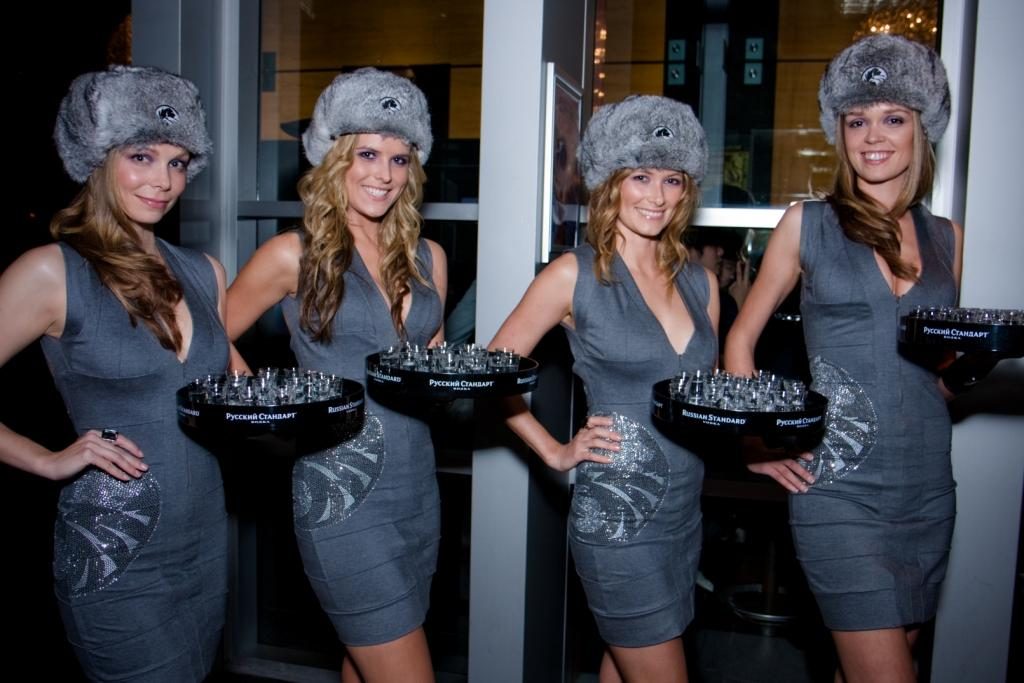 Thank Nixon for Pepsi
Did you know that Russia is Pepsi's second largest demographic for soda sales? It's true, but why? Well, back in 1959 Vice President Richard Nixon went to Russia in order to debate with Nikita Khrushchev. During their televised back-and-forth, Nixon shared a glass of Pepsi with his Russian counterpart. At the time, soft drinks were basically non-existent in Russia. Since then, Pepsi has been embraced by the Russian people.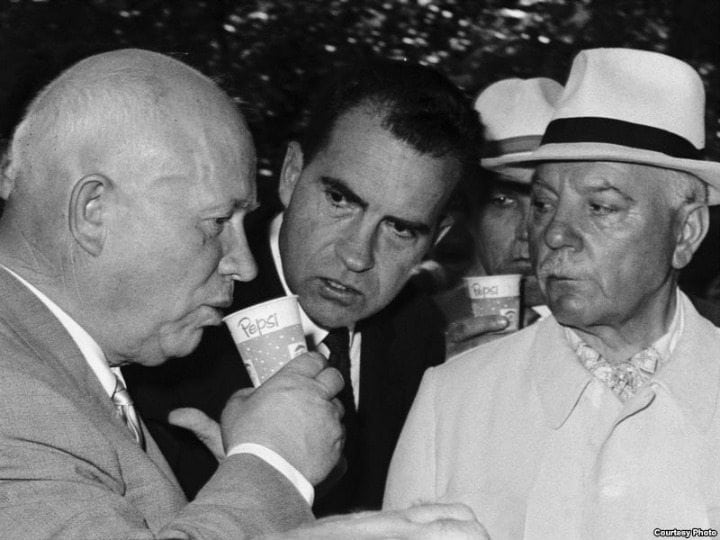 The Beard Tax
Russia has its fair share of obscure laws, just like any other country. In 1698, Emperor Peter I set sights on transforming Russia. His goal was to make the male populace look more like the traditional European male. His idea was to implement a beard tax for all facial hair! If you couldn't afford to pay the tax, your facial hair was shaved off by Russian police!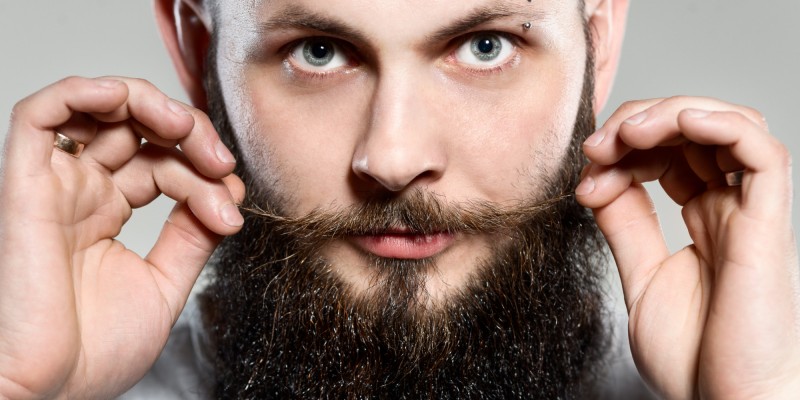 Lost Cosmonauts
The Moon Landing is as important a piece of history as there has ever been recorded. While America celebrates the occasion, Russians look at the Space Race with a more somber attitude. According to historians, Russia's government has a dark history of covering up their failed space launches. if you're interested in learning more, start researching the Lost Cosmonauts of Russia.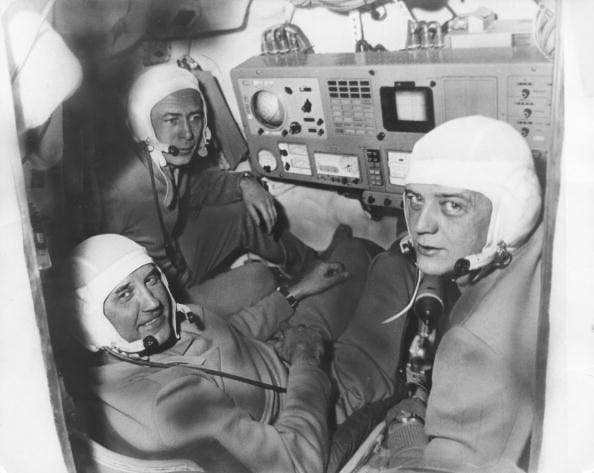 Russia's Secret Cities
While we are on the subject of potential conspiracy theories, you have to learn about Russia's secret cities! Apparently, there are at least 15 cities in Russia that have been completely obfuscated and hidden from maps. Visiting these cities can result in apprehension by the Russian military. For research purposes, consider looking into the term ZATO.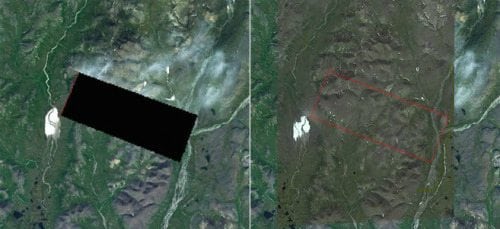 The Red Square
The Red Square was erected in the 16th century. Built with the intention of inspiring commerce, the Red Square has routinely been conflated with communism due to the prevalent color scheme. Fortunately, the red has little to do with communism. Instead, the Red Square roughly translates to the 'Beautiful Square' in Russian.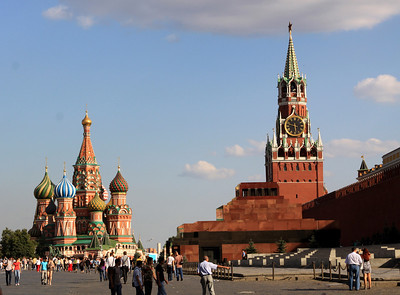 Quirks of the Russian Language
Russian is the eighth most frequently spoken language in the entire world. According to statistics, more than 260 million people on the planet are fluent in Russian. What makes the Russian language particularly interesting is their complete lack of the words 'a' or 'the'.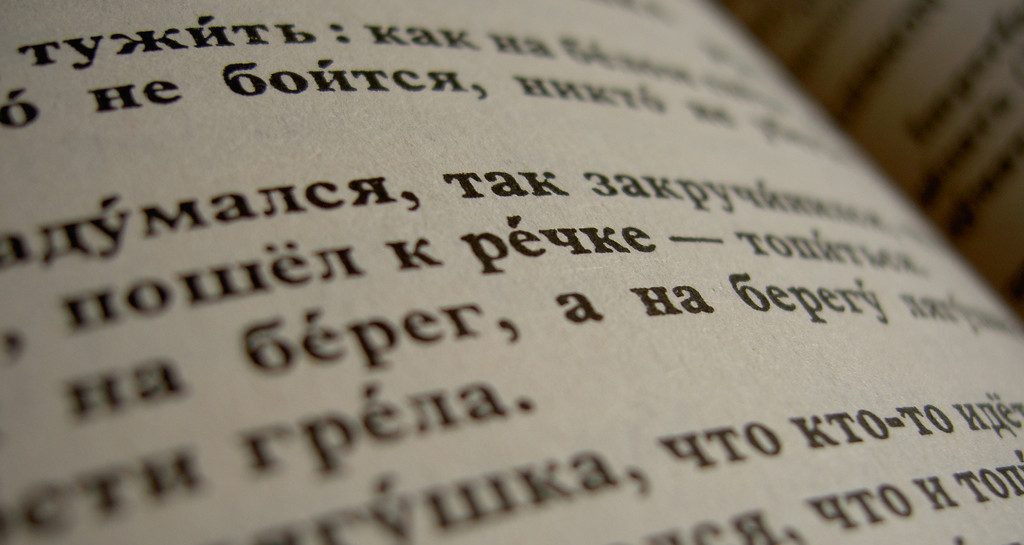 Look Out Below
Russia is famously known for being cold. In fact, the deep freeze of Russia's winter has been formative in defending the land from invaders like Hitler and Napoleon. Unfortunately, Russia's wintry bite can lead to the accumulation of deadly icicles. If you were to wander around the streets of Moscow during the winter, you'd run into sections of sidewalk that are completely sectioned off in order to protect the people below.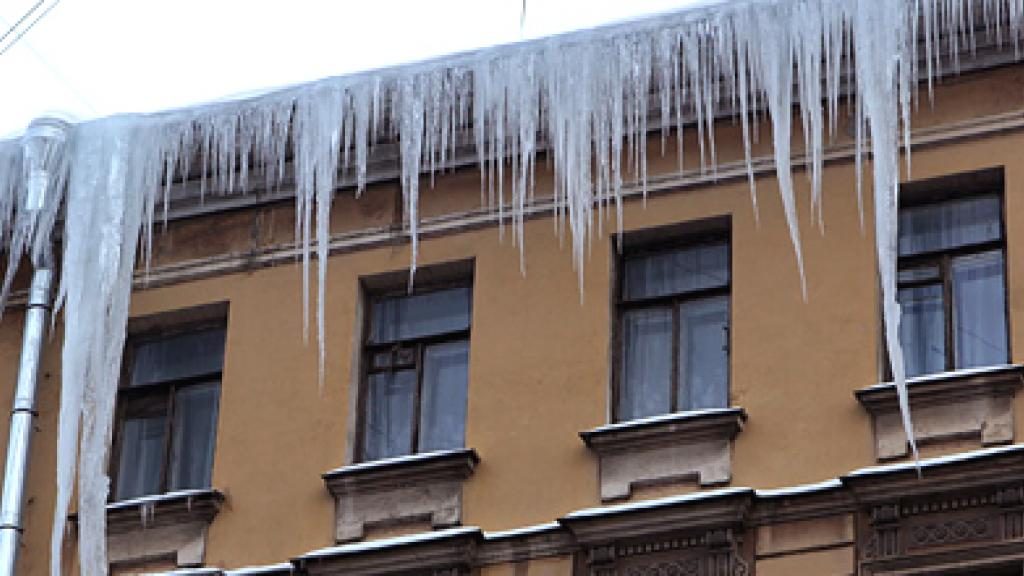 Mystery of the Amber Room
To say that World War II led to the destruction of priceless artifacts would be an understatement. The Amber Room was an incredible chamber located in the Catherine Palace of Tsarskoye Selo, near Saint Petersburg. During the war, the room was looted by Nazis and the treasure inside was never seen again. What you see above is a reconstruction of the room.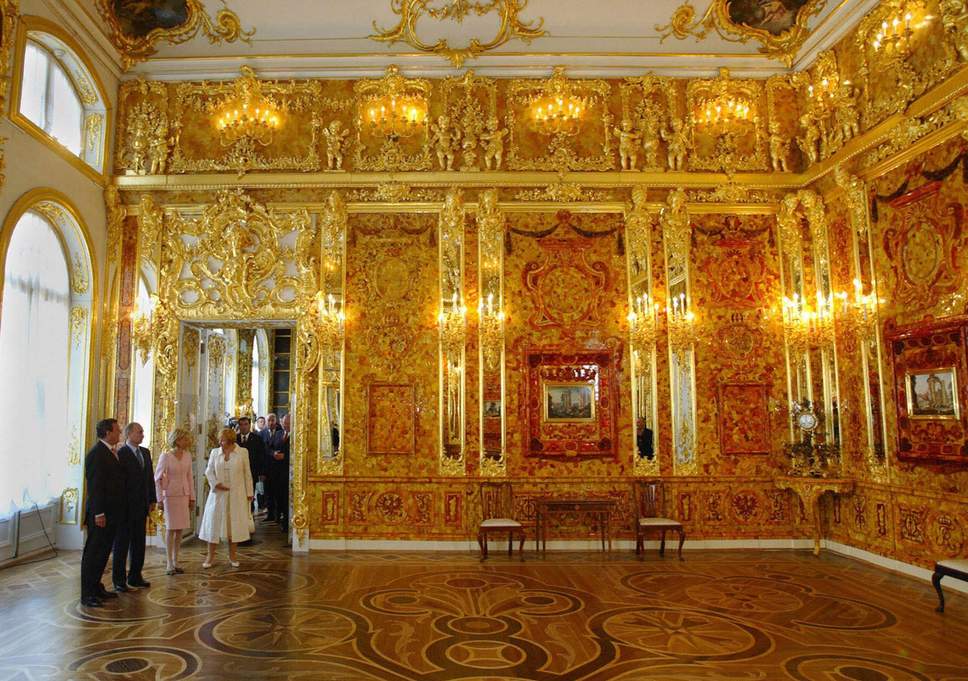 Respecting the Hare
In the 19th century, a series of deadly floods haunted St. Petersburg and the surrounding areas. As a result, nearly all of the hares that lived in the area were killed. This statue commemorates the story of one hare that managed to save itself. How did this hare survive? It hid for shelter in Peter the Great's own boot.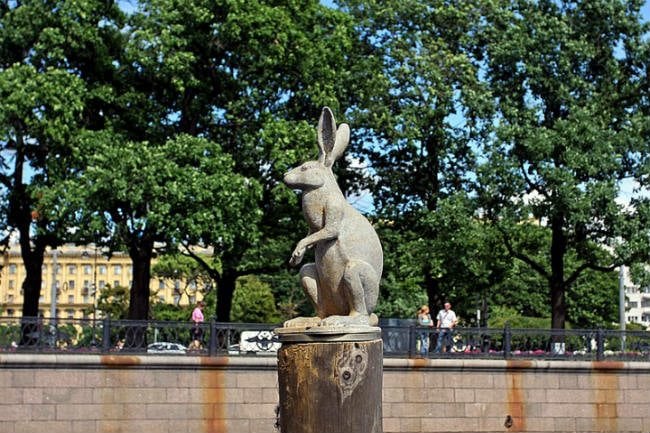 The Communist Clock
Inside the Hermitage Palace, there is a clock that has been set at 2:10 am for nearly 100 years. On October 25th, 1917, Russia's government was seized by the Bolsheviks. In doing so, the Bolsheviks turned Russia into a communist country. History says that the provisional government was seized exactly at 2:10 A.M.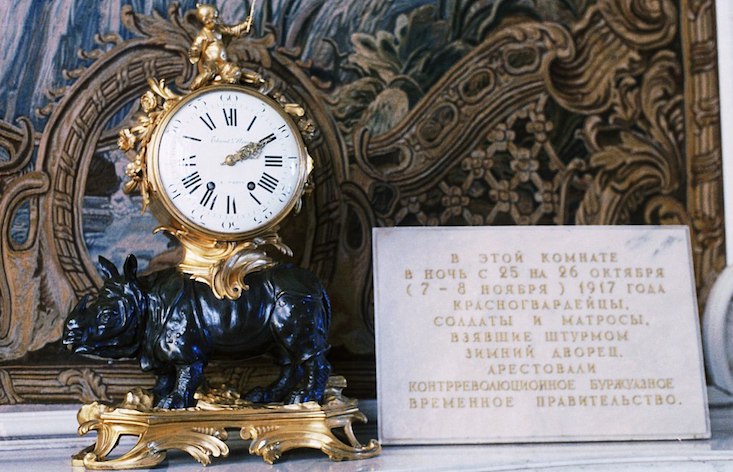 Tourism Tax
If you are taking a trip to Russia, you should understand that you are going to spend more than the locals! Moscow and St. Petersburg are the two largest tourist hotspots in the country. Tourists in the country end up spending more to do the same things as their local counterparts. A visit to the Hermitage Museum, for example, costs a tourist 400 Rubles compared to the local rate of 350 Rubles.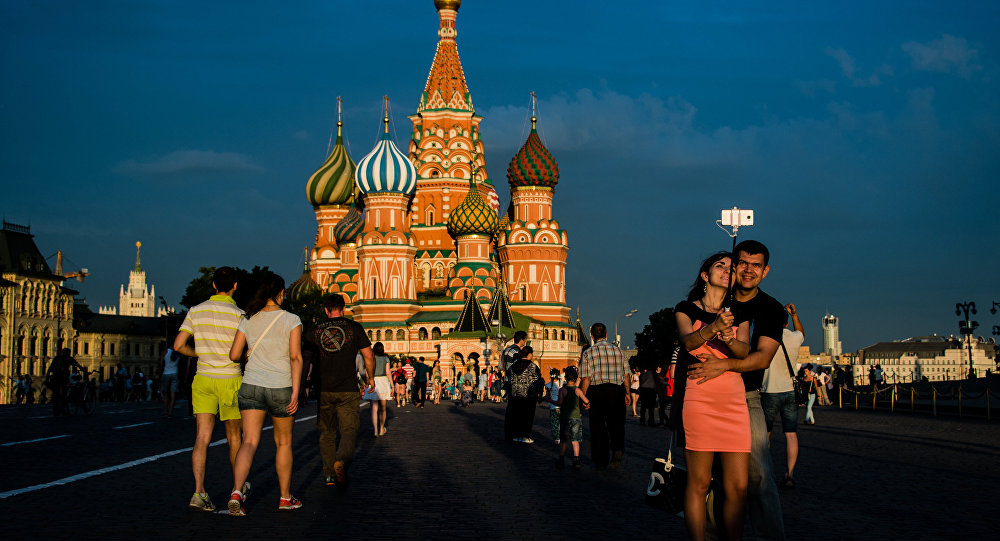 Pipelines Larger Than Earth
The natural gas industry is absolutely vital to Russia's economy. As a result, Russia is one of the largest petroleum exporters in the world. There are more than 160,000 miles of pipelines in Russia. For reference, the Earth is roughly 25,000 miles in circumference. You could wrap the Earth with Russia's pipelines several times over.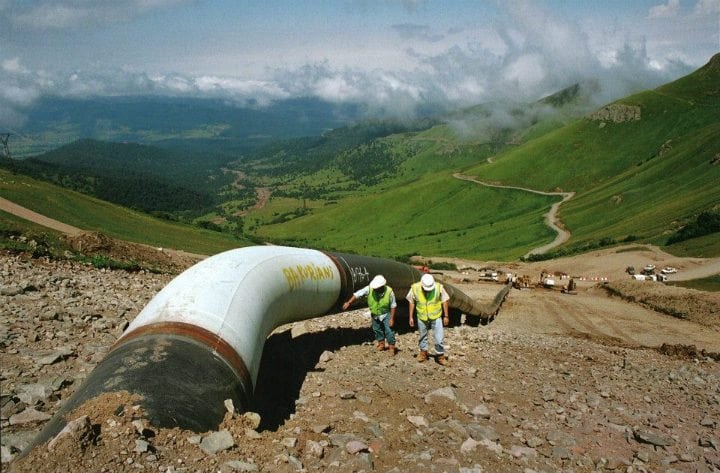 Home of the Billionaire
In the United States, New York City is popular with billionaires. In Russia, that honor belongs to Moscow. Moscow currently houses 84 of the richest people on the planet. If you were to combine the wealth of those 84 individuals, you would total more than 366 billion dollars. Wow, just wow.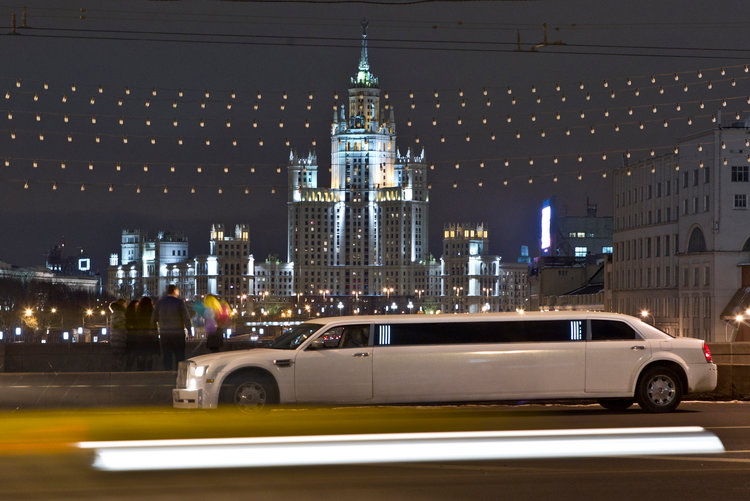 Beer Isn't Alcoholic
While beer is alcoholic, Russia certainly didn't' see it that way. In fact, the Russian government didn't consider beer to be an alcoholic drink until 2011. That's right, 2011! What does that mean? Any beer with alcoholic content under 10% was considered to be a common grocery item.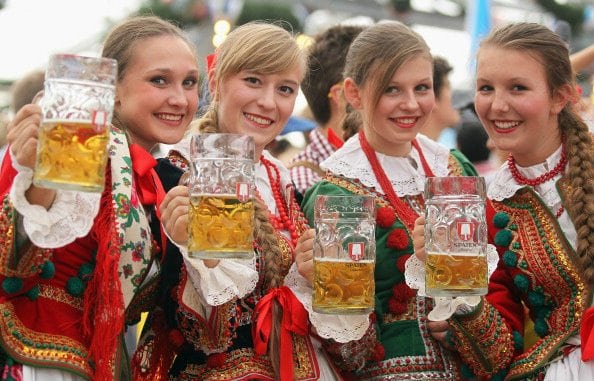 Everyone Has A Dash Cam
Automobile fraud is so rampant in Russia that nearly everyone has their own dash cam. If you want to protect yourself from being defrauded while in Russia, make sure to install a dash cam. As a result of their dash cam population, Russia almost always has the wildest stuff caught on camera.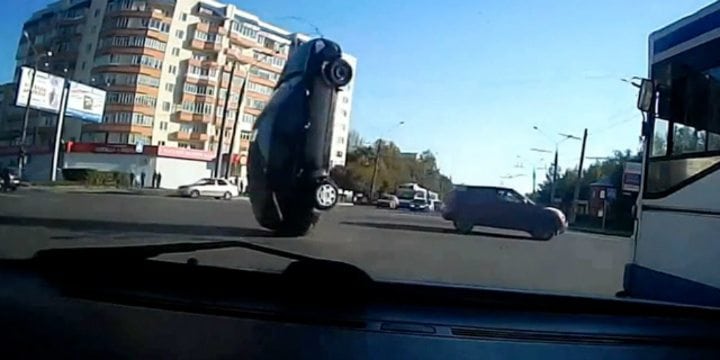 Different Kinds of Conversations
In the United States, our conversations are plagued by short and vague generalities. In Russia, conversations are very different. If you ask a Russian citizen 'How are you', they are expected to fill you in with a long, detailed explanation. Short responses, such as 'I'm fine!', are considered to be the height of rudeness.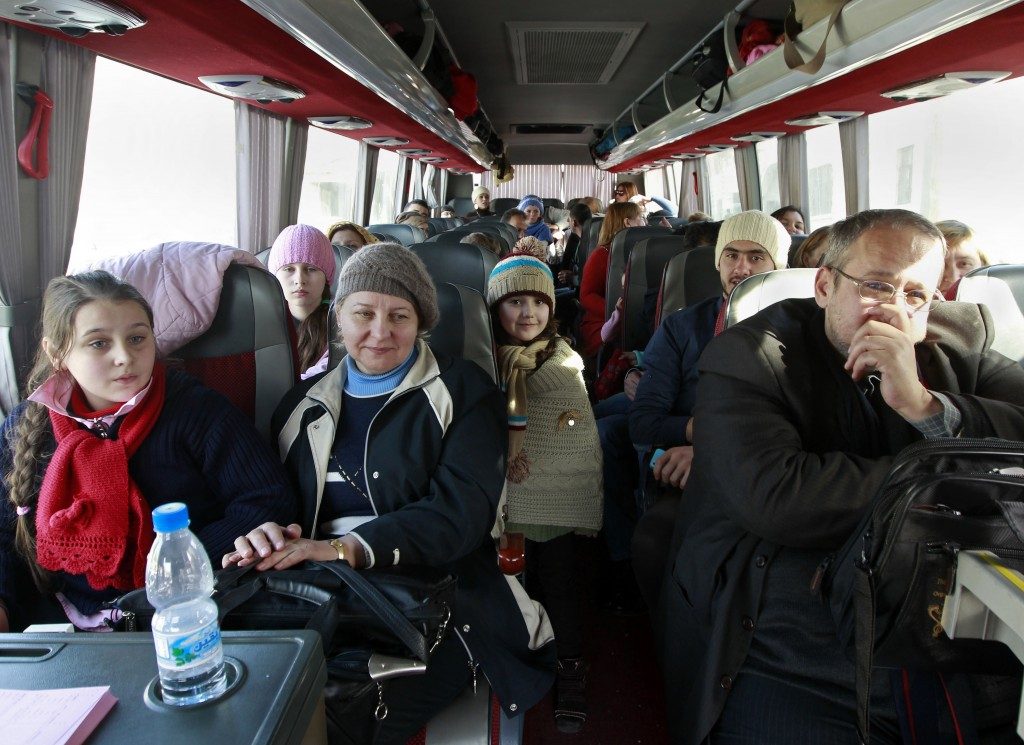 Wintertime Walrus Dives
Beaches in Russia stay popular year round, despite the frigid winters that plague the nation. While Russia's beaches are a haven for actual walruses, they are also popular with another type of walrus. Russian divers who believe in the therapeutic nature of freezing water head to Russia's cold beaches in order to submerge themselves in the water.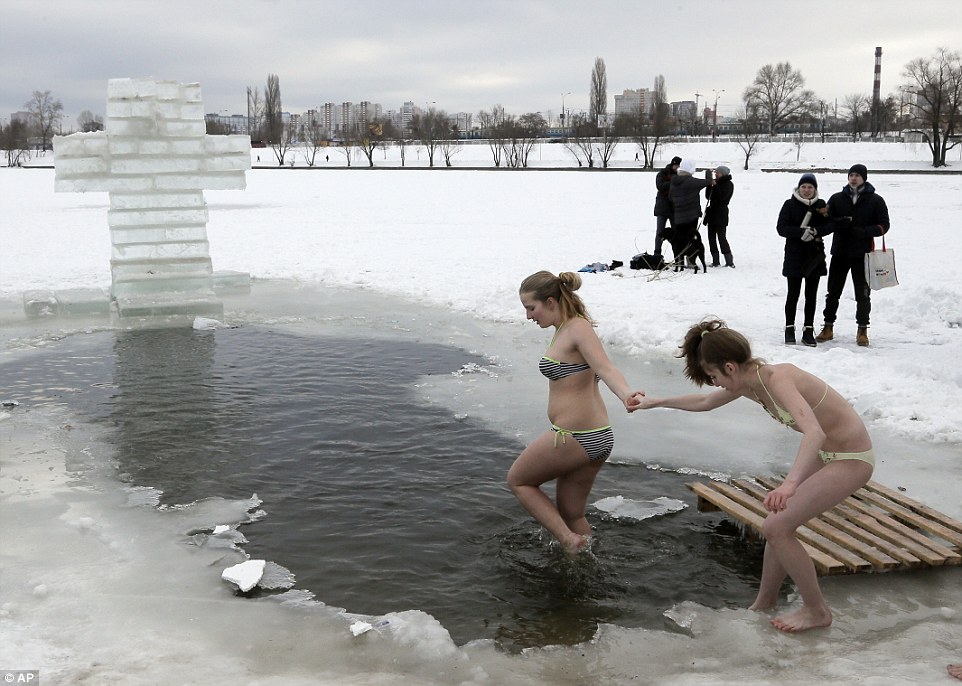 Large Land Features
Russia is the largest country in the world, comprising 10% of all land on the planet. As a result, Russia features some pretty large land features. The Volga River, for example, is the biggest river in Europe. Lake Baikal is the deepest lake in the world and it contains nearly 20% of the freshwater supply in the world. That actually sounds pretty important, doesn't it?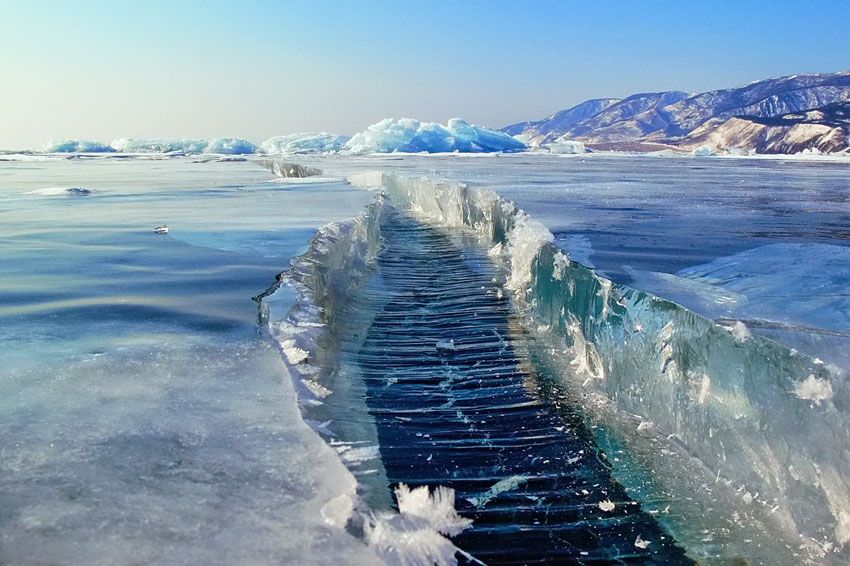 Dogs Love The Subway
Russia's major cities have something of a homeless dog problem, but don't worry — they're being taken care of. The Russian metro is notorious for having homeless dogs setting up shop. The homeless dog population apparently takes the Russian metro to the city for food during the day before returning to the outskirts of town at night.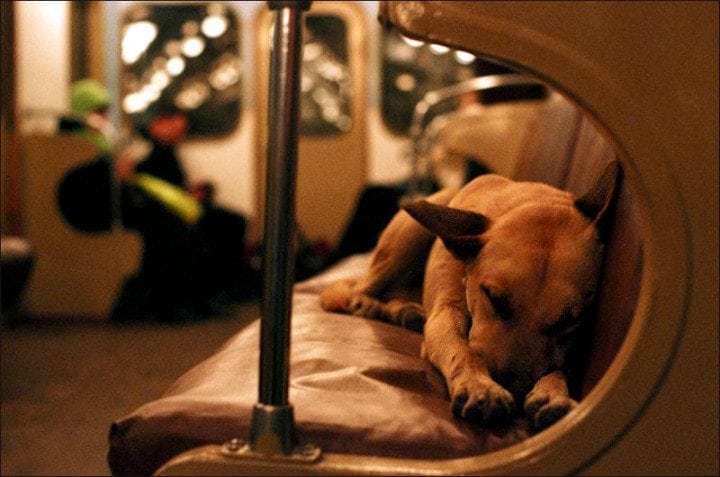 Eclectic Animal Population
Thanks to Russia's sprawling landmass, a wide variety of incredible animals call the continent home. From Siberian tigers to Russian bears, there is always another fascinating animal to see. Russia takes particular pride in their bear population as the animal is frequently touted as a symbol of power.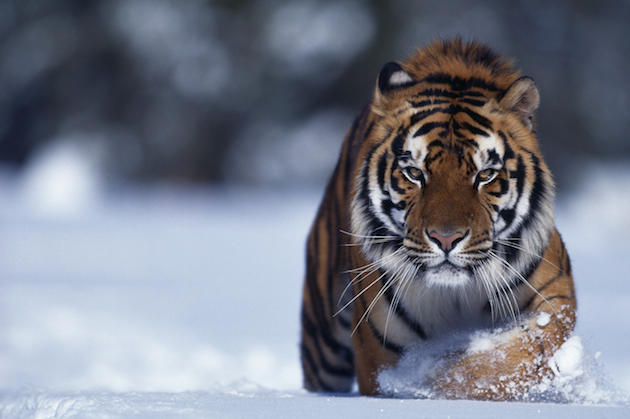 Leaders of the Chess World
Russia has fully embraced the sport/game of chess. Czar Ivan IV loved playing chess so much so that he died during a match! The first ever state-sponsored chess event happened in the year 291. Now, half of the top 20 chess players on the planet come from Russia. It's pretty clear to see that chess represents something deeply important to the Russian people.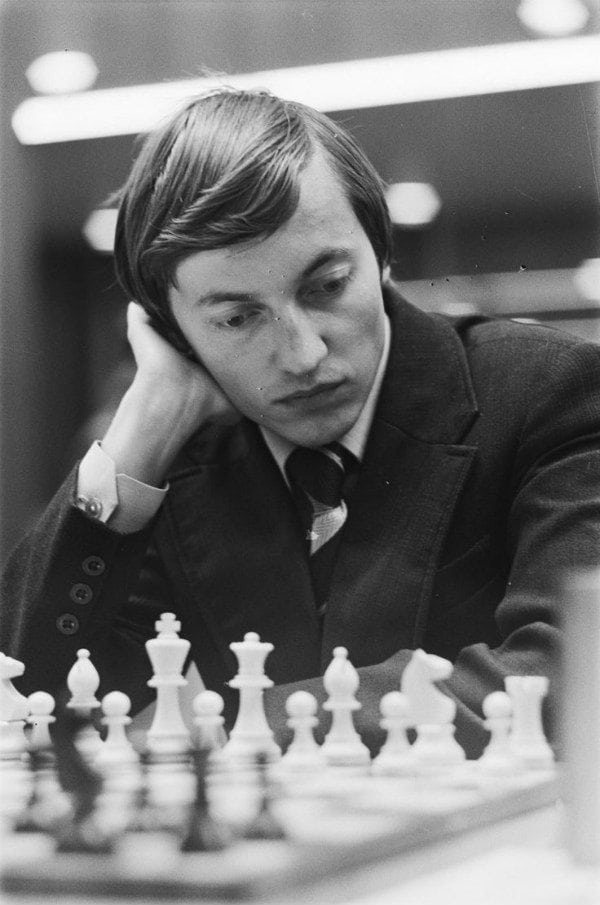 World Leaders in Murdered Journalists
Russia may have a freedom-of-speech problem. Russia leads the world in journalists that have been murdered. Unsurprisingly, many journalists have been murdered under the direct guidance of the Russian government. We'd advise not speaking out about Putin or his allies while visiting the country.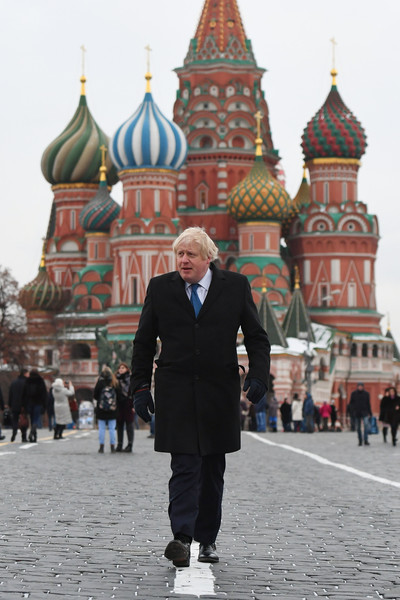 Importance of a Smile
Smiling is a sure sign of friendliness, but that doesn't mean you should throw them around casually in Russia. There is a famous Russian proverb that essentially argues against smiling. The proverb goes, 'Laughing without reason is a sign of foolishness.' Smiling is typically considered a formality, otherwise it is saved for sincere moments among friends and family.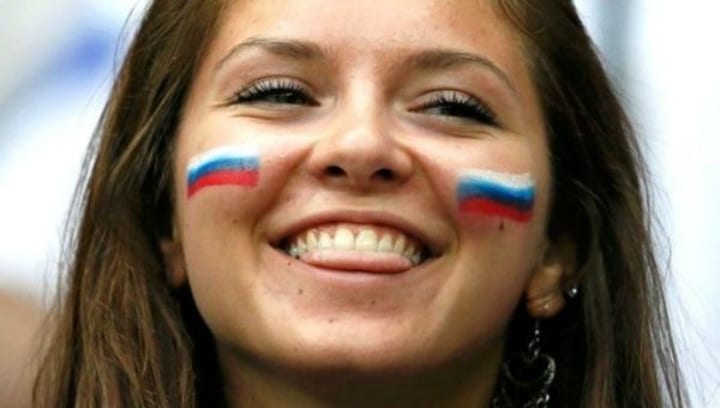 Russia's Serial Killer Problem
If you only read a few of these amazing facts, you might think that Russia has a violence problem. Russia is known for being one of the serial killer capitals of the world, trailing only the United States. From the Chessboard Killer to the Butcher of Rostov, the stories get increasingly depraved the more that you read.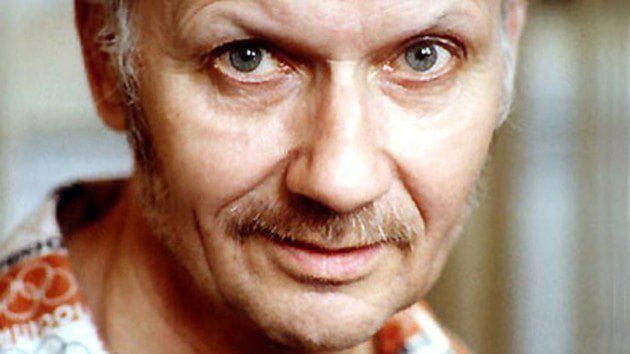 Birth of the Nutcracker
Did you know that the 'Nutcracker' musical came directly from Russia? The first performance of the Nutcracker was deemed a failure, but the ballet would eventually become one of the most famous performances of all time. Tchaikovsky was the mastermind behind the adaptation and he would also go on to compose both 'Swan Lake' and 'Sleeping Beauty'.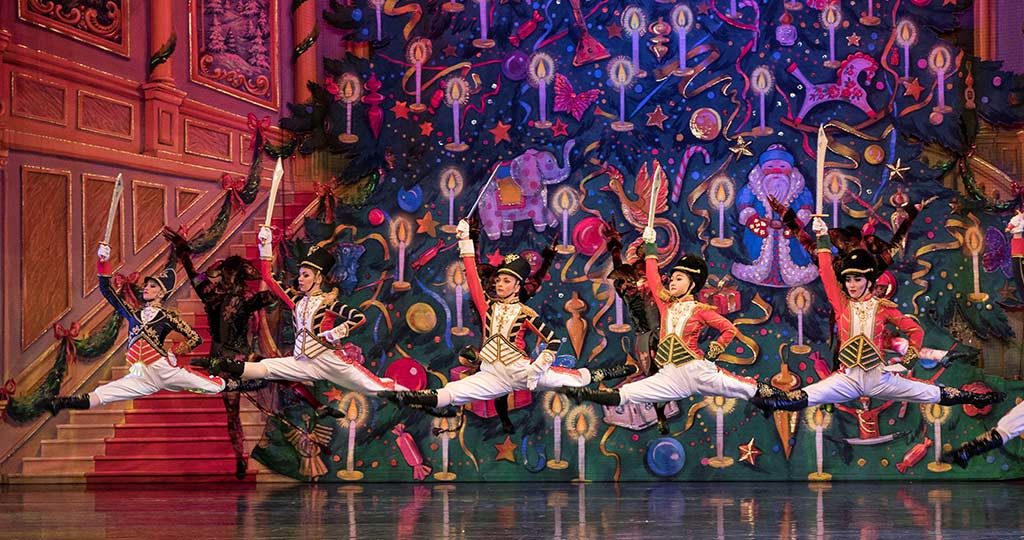 Etienne & The Helicopter
While France's Etienne Oehmichen may have built the first functional helicopter back in 1924, Russia has a prior claim to fame! Igor Sikorsky began working on his helicopter in 1910. By 1940, Sikorsky's work would form the foundation from which every other helicopter would be built. Sikorsky would even build the first military helicopter, which he would go on to give to the United States Army.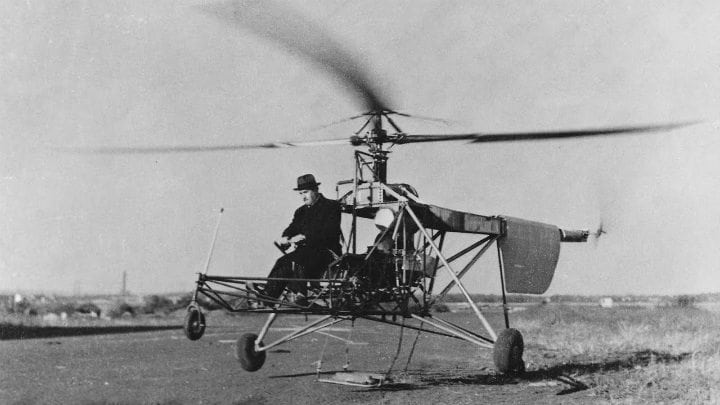 Russian Bears Have a Drug Problem
Well, not specifically a drug-drug problem, but the statement is true all the same. Bears in Russia are apparently addicted to sniffing jet fuel due to excessive pollution throughout the country. Bears in the country will apparently find helicopters or power generators in order to sniff at the kerosene until they are high from the inhalation.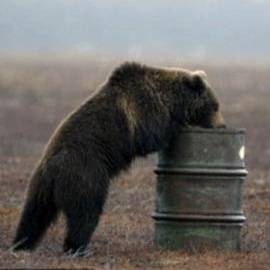 War of the Fish Farts
Did you know that Sweden and Russia once nearly went to war over fish farts? The Swedish Navy had been monitoring bizarre sounds underwater when they came to the conclusion that it must have been the Russian Navy trying to attack them! Eventually, both sides came to the realization that fish farts were to blame. War avoided.

Moscow's Cat Theatre
If you only have time to see one show in Moscow, head to the Moscow Cats Theatre. This adorable famous theater is known for employing over 200 cats in their performances. It takes years for the cats to learn the shows, so each performance is truly a masterpiece.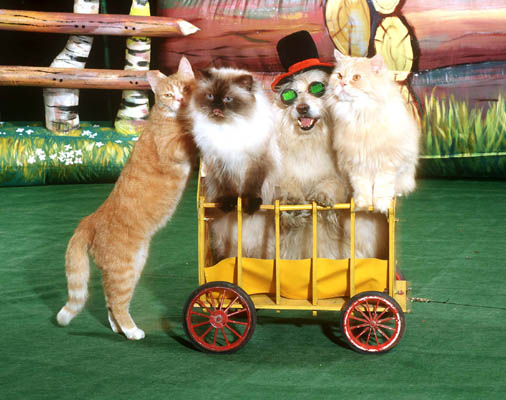 Biggest McDonald's EVER
The largest McDonald's in the world belongs to the city of Moscow! In 1988, Moscow reached an agreement with Russia in order to create the largest McDonald's building in the world. This ornate restaurant still serves traditional McD's fare, but boy does it look impressive. Apparently, nearly 30,000 customers were served the day the store opened in 1990.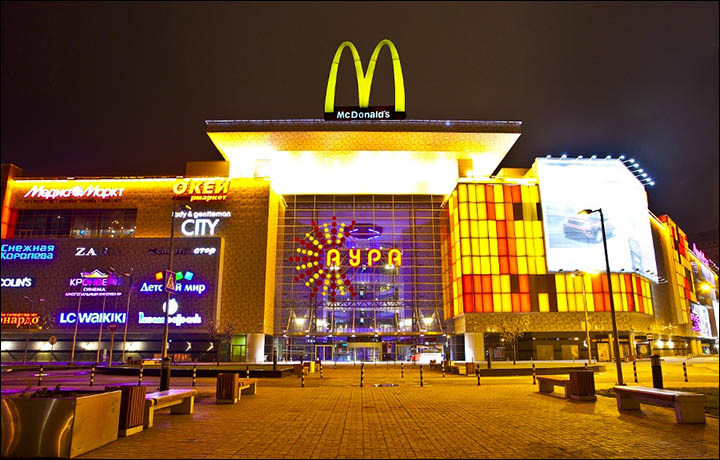 Deadliest Drug Manufacturers
The most dangerous drug in the world is manufactured in Russia. Krokodil is ten times more potent than traditional morphine. The reason for Krokodil's odd name is due to the side effect of frequent usage. Users begin to develop a sort of reptilian skin the longer they use the powerful drug. Eventually, the skin goes from scaly to gangrenous. Most users of the drug will die within two years of addiction.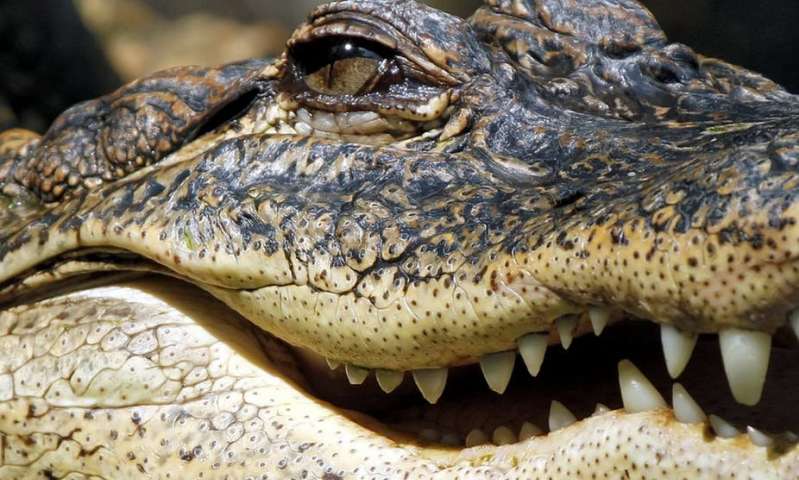 A Day for Procreation
There is a National Day of Conception in Russia! Due to their dwindling population, Russia's governor of Ulyanovsk decided to make a change. Once a year, couples are given half of a day off from work in order to procreate. Birth rates triple every year due to the 'holiday'!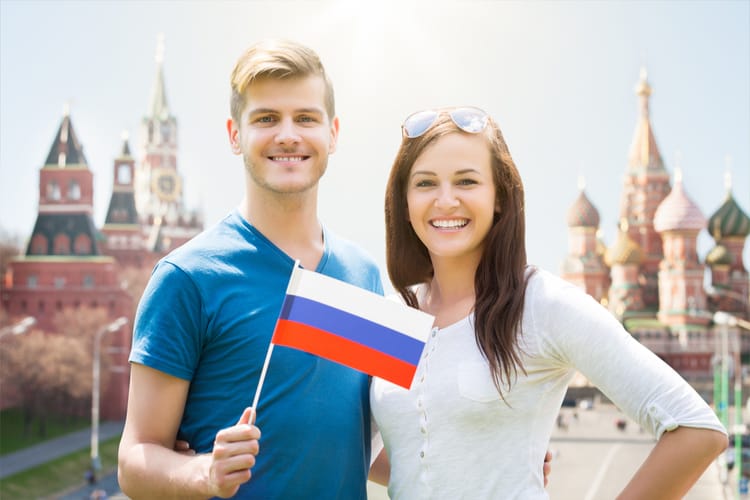 Famous Furry Hat
The Ushanka is one of Russia's most iconic fashion statements. This furry cap has a pair of ear flaps that help you to stay warm throughout the frigid winter. Despite being a regular accessory, the Ushanka is still tied closely to the Russian government. With horrific temperatures during the winter, we'd definitely buy one of these furry bad boys.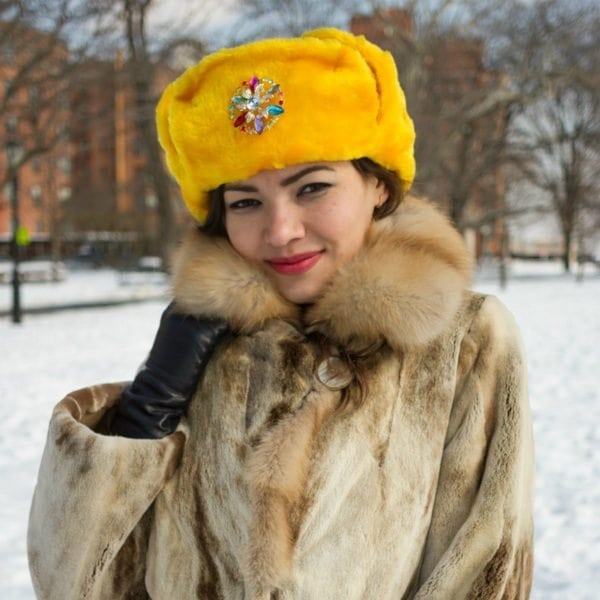 Underground Sea Tunnels
Did you know that Russia is actually pretty close to Alaska? We feel sorry for giving Sarah Palin so much heat. Due to their proximity to Alaska, Russia has begun building tunnels beneath the sea in order to connect the two land masses. This project has been dubbed the TKM WORLD LINK. The project will cost nearly $65 billion and is already being considered as one of the most important and historic engineering feats in all of human history.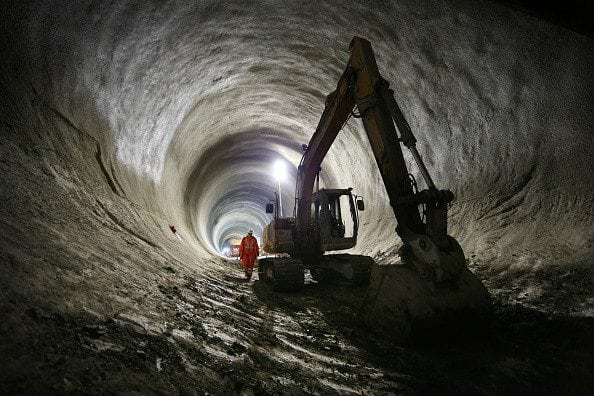 WWII's Highest Casualty Count
World War II left every nation with scars, but it was particularly brutal for Russia. Russia had the highest casualty count in the war with more than 30 million people being reported to have died. If this number is accurate, and it has been contested, that means that 14% of Russia's population had been killed.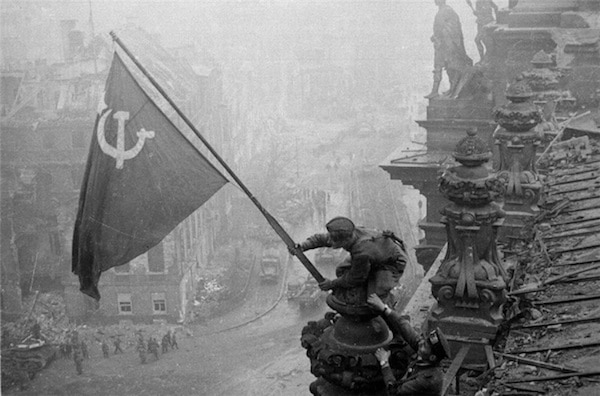 Russia is Larger Than Pluto
We won't get into the Pluto-planet debate except to say this, Russia is larger than the frozen planet! Russia is nearly 400,000 square kilometers LARGER than Pluto. Whether you consider Pluto a planet or not, that is still pretty darn impressive. For our part, we still count Pluto as a planet!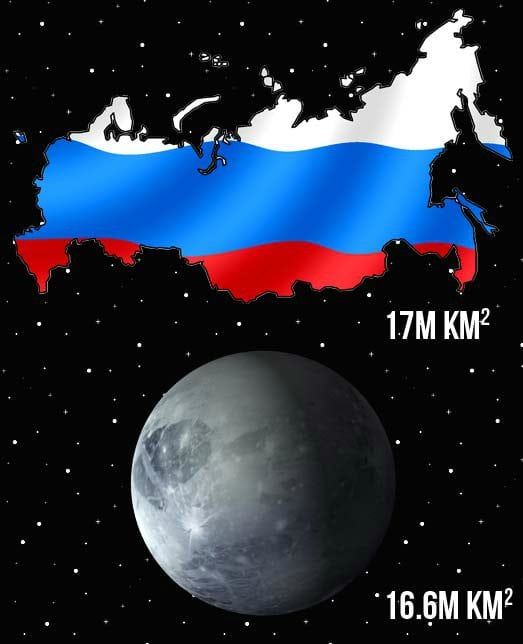 Deadly Lake Karachay
We all know that Russia is a pretty wild place when it comes to pollution due to a number of contributing factors. However, Lake Karachay takes things to a new level. Lake Karachay is known to be the most polluted place on the entire planet thanks to nearby nuclear buildings. Standing on the shore for even an hour will lead to deadly radiation poisoning.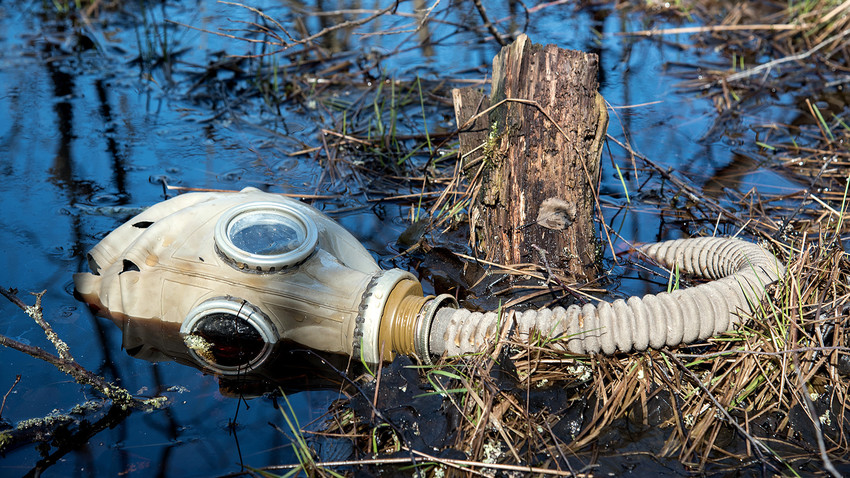 Teenager Sam Sieracki Soars to New Heights, Solving Rubik's Cube in Free Fall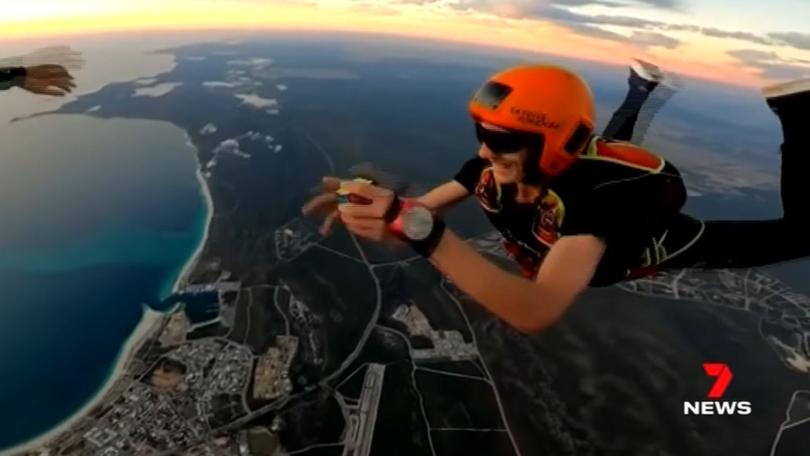 Seventeen-year-old Sam Sieracki has etched his name into the Guinness World Records by solving a Rubik's Cube while skydiving over West Australia. Jumping out of an airplane at 14,000 feet, Sam achieved the remarkable feat in just 28.25 seconds, breaking the previous record of 30.14 seconds held by Nitin Subramanian of the United States.
In a daring display of skill and concentration, Sam described the intense experience of solving the Rubik's Cube in free fall. "It's really intense. It's very loud because you've got all the wind in your face," Sam explained. "So it's a lot harder to concentrate than if I'm just on the ground solving it… my record on the ground is a lot faster than in the air – it's about 6.5 seconds."
Despite facing challenges in the sky, Sam, who is both a speed-cuber and a skydiving enthusiast, tackled the feat with enthusiasm. It took him five attempts to surpass the previous record, showcasing his determination and resilience.
Sam, who has been attending speed-cubing competitions since 2017, expressed confidence in breaking the record but admitted that the challenge proved to be more demanding than expected. "Having attended speed-cubing competitions since 2017, I was confident about breaking the record, but it ended being far more challenging than expected and took me five attempts to achieve," Sam remarked.
The teenager's passion for both speed-cubing and skydiving has been a driving force in his pursuits. "I decided that I want to be a solo skydiver, so waited impatiently to turn 16 … so that I could become a licensed skydiver and go by myself," Sam shared. "Since then, I've gone up to Jurien Bay every school holidays to do a few jumps, and am now up to 80 jumps in my second year of skydiving."
Acknowledging the support of his loved ones, Sam expressed gratitude to his biggest fans and supporters, his mother and girlfriend, who encouraged him to break the world record. As a self-proclaimed rookie in the skydiving world, Sam doesn't set grand goals but aims to continue improving his skills with each jump, all while enjoying the thrilling experience.