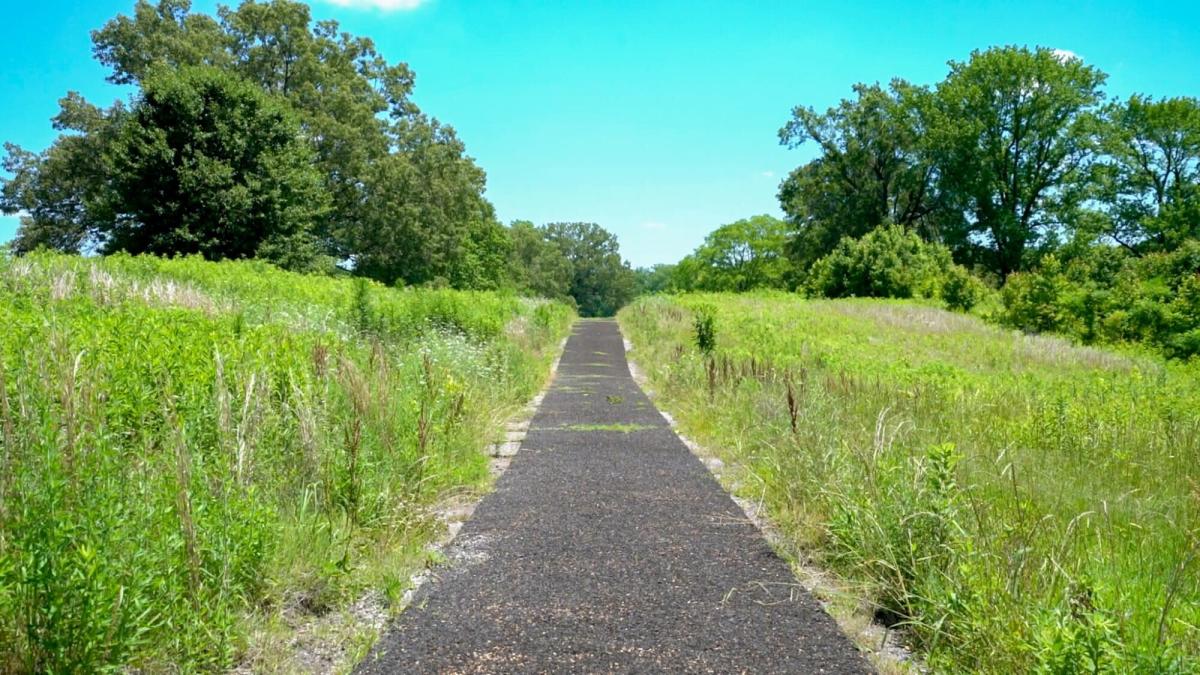 Illegally-dumped Tires Used to Create Trail in Tennessee State Park
Every day, societies that are clever and creative come up with new ways to utilize pollution. What is the most recent example? A new 2.5-mile walking and bike track made of recycled tires has opened in a Tennessee state park.
The route, which runs through T.O. Fuller State Park near Memphis, is one of the country's longest composed of reclaimed rubber. It's made up of rubber particles from tires discarded illegally throughout the state park. Tires for this project were first collected in 2019 by volunteers and local contractors. Patriot Tire Recycling at Bristol, Tennessee, then breaks them down into "crumbs" of rubber.
In a statement, David Salyers, commissioner of the Tennessee Department of Environment and Conservation (TDEC), said, "This is a typical example of recycling in full circle, recovering abandoned trash then turning it to positive use." "It's exactly the kind of environmentally responsible endeavor that Tennesseans should be proud of an area that can be cleaned up and people can benefit in new ways."
Over 24,000 tires of all types were collected by workers and 450 registered volunteers, including tires from passenger, commercial, and heavy equipment vehicles. Over 10,000 tires were gathered in just one day. The new rubber route replaced old roads from a previous golf course, creating a loop that goes around the park with the updated trail and new connections.
The Tennessee Department of Transportation (TDOT), according to Joseph Galbato, III, interim commissioner, spends approximately $19 million each year cleaning up litter and unlawfully abandoned objects. "We are grateful for partnerships like the 'Tires to Trails' project, which not only eliminates the trash problem but also transforms it into a valuable and long-term resource for the community," Galbato added.
The new state park route in Tennessee is one of the world's longest constructed of old tires, and many states are considering using similar material for walking and bike trails. The Kentucky Department of Waste Management recently accepted submissions for rubber crumb projects.
Alabama launched new recycled tire roads and parking spots at Lake Guntersville State Park in April. Locals can enjoy a recycled rubber walking track in Obregon Park in east Los Angeles, California, which was installed in 2014.
Shelby County Mayor Lee Harris said, "We're thrilled to see used tires recycled to develop T.O. Fuller State Park." "The new trail is an excellent example of our federal, state, and local partners working together to invest in our common environment and a valuable community asset."
Indiana Man Saves Children During House Fire, Footage Caught on Police Body Camera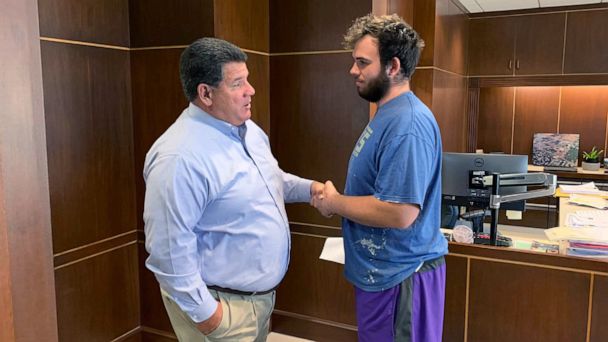 There are moments in life when we can decide to become a hero or to fade into the background. For Nicholas Bostic, a young man from Indiana, the choice was thrust upon his shoulders without much time to think. Bostic had been driving home around 12:30 in the morning when he noticed a fire billowing from the balcony of a home. A moment later, the driver was slamming on his brakes, running up a hill, and vanishing into a house engulfed in flame. Moments later, Bostic would re-appear with four saved lives.
However, there was someone still missing.
Tragedy Averted, Stunning Moments Caught on Camera
When police officers and fire response teams arrived at the Indiana home that was ablaze, they didn't know what they were walking into. However, moments after officers arrived on the scene, video footage from police body-worn cameras would reveal a stunning image of Bostic emerging from the flames with a young girl in his arms. Moments later, the two would collapse onto the sidewalk, wheezing and injured, asking for oxygen.
After initially beating law enforcement to the scene, Bostic would run into the home where he would find four young children as well as their oldest sister. After getting the small group out of the home, they would reveal that another child was still stuck inside.
Bostic didn't hesitate. In an interview with Fox 59, Bostic revealed his return to the home, "The smoke just came out of nowhere. It was pitch black, pitch black. The heat was excruciating."
Despite the billowing smoke, excruciating heat, and blinding particulates, Bostic was able to find the young child trapped in the home. Listening to her faint cries, Bostic was able to find the child on the second story of the building. The duo would jump out of the window only to appear dramatically before the waiting law enforcement officials.
Bostic and the child would both survive the incident, though Bostic would suffer from blisters, burns, and other abrasions. The entire family was uninjured.
When asked about his experience, Bostic replied, "I'd be hoping that the guy driving would consider doing the same if they were able to."
Honoring a Local Hero: Thanks From a City
According to a report by fire department officials, the fire began on the front porch and had been caused by ashes that had not been extinguished before they were emptied. Bostic's minor injuries would be treated at Eskenazi Hospital in nearby Indianapolis.
Lt. Randy Sherer of the local Lafayette Police Department cited Bostic's actions as being brave, selfless, and heroic. Lt. Sherer stated, "He has impressed many with his courage, tenacity, and steadfast calmness in the face of such perilous danger."
Local police officers stated that Bostic would be honored by the community during a local baseball game for the Aviators in August. Lafayette Mayor Tony Roswarski was also quick to thank Bostic for his actions. All proceeds earned from tickets at the local baseball game will be given to a fundraising campaign on the internet for Bostic.
As far as Bostic is concerned, his actions were just an extension of his personal faith. Bostic told the local station News 18, "I have something to remind me of why I'm here, still alive. Why God keeps me here. He used me like his instrument that night."