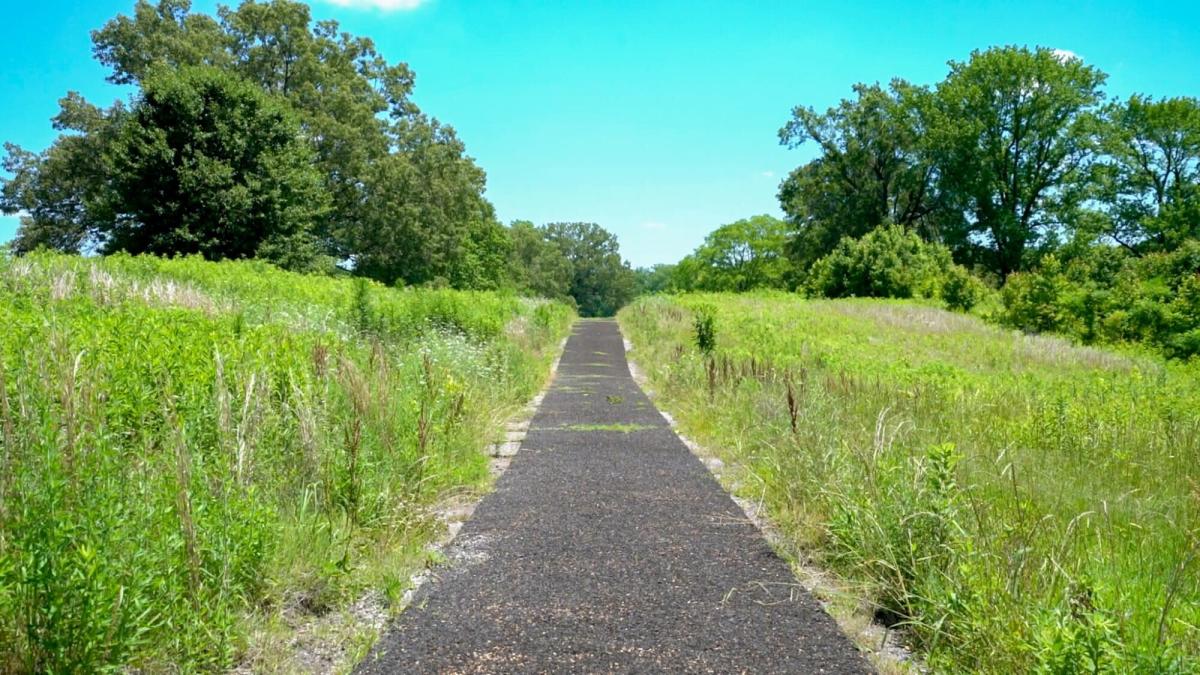 Illegally-dumped Tires Used to Create Trail in Tennessee State Park
Every day, societies that are clever and creative come up with new ways to utilize pollution. What is the most recent example? A new 2.5-mile walking and bike track made of recycled tires has opened in a Tennessee state park.
The route, which runs through T.O. Fuller State Park near Memphis, is one of the country's longest composed of reclaimed rubber. It's made up of rubber particles from tires discarded illegally throughout the state park. Tires for this project were first collected in 2019 by volunteers and local contractors. Patriot Tire Recycling at Bristol, Tennessee, then breaks them down into "crumbs" of rubber.
In a statement, David Salyers, commissioner of the Tennessee Department of Environment and Conservation (TDEC), said, "This is a typical example of recycling in full circle, recovering abandoned trash then turning it to positive use." "It's exactly the kind of environmentally responsible endeavor that Tennesseans should be proud of an area that can be cleaned up and people can benefit in new ways."
Over 24,000 tires of all types were collected by workers and 450 registered volunteers, including tires from passenger, commercial, and heavy equipment vehicles. Over 10,000 tires were gathered in just one day. The new rubber route replaced old roads from a previous golf course, creating a loop that goes around the park with the updated trail and new connections.
The Tennessee Department of Transportation (TDOT), according to Joseph Galbato, III, interim commissioner, spends approximately $19 million each year cleaning up litter and unlawfully abandoned objects. "We are grateful for partnerships like the 'Tires to Trails' project, which not only eliminates the trash problem but also transforms it into a valuable and long-term resource for the community," Galbato added.
The new state park route in Tennessee is one of the world's longest constructed of old tires, and many states are considering using similar material for walking and bike trails. The Kentucky Department of Waste Management recently accepted submissions for rubber crumb projects.
Alabama launched new recycled tire roads and parking spots at Lake Guntersville State Park in April. Locals can enjoy a recycled rubber walking track in Obregon Park in east Los Angeles, California, which was installed in 2014.
Shelby County Mayor Lee Harris said, "We're thrilled to see used tires recycled to develop T.O. Fuller State Park." "The new trail is an excellent example of our federal, state, and local partners working together to invest in our common environment and a valuable community asset."
Missing Hiker Spotted By Train Passenger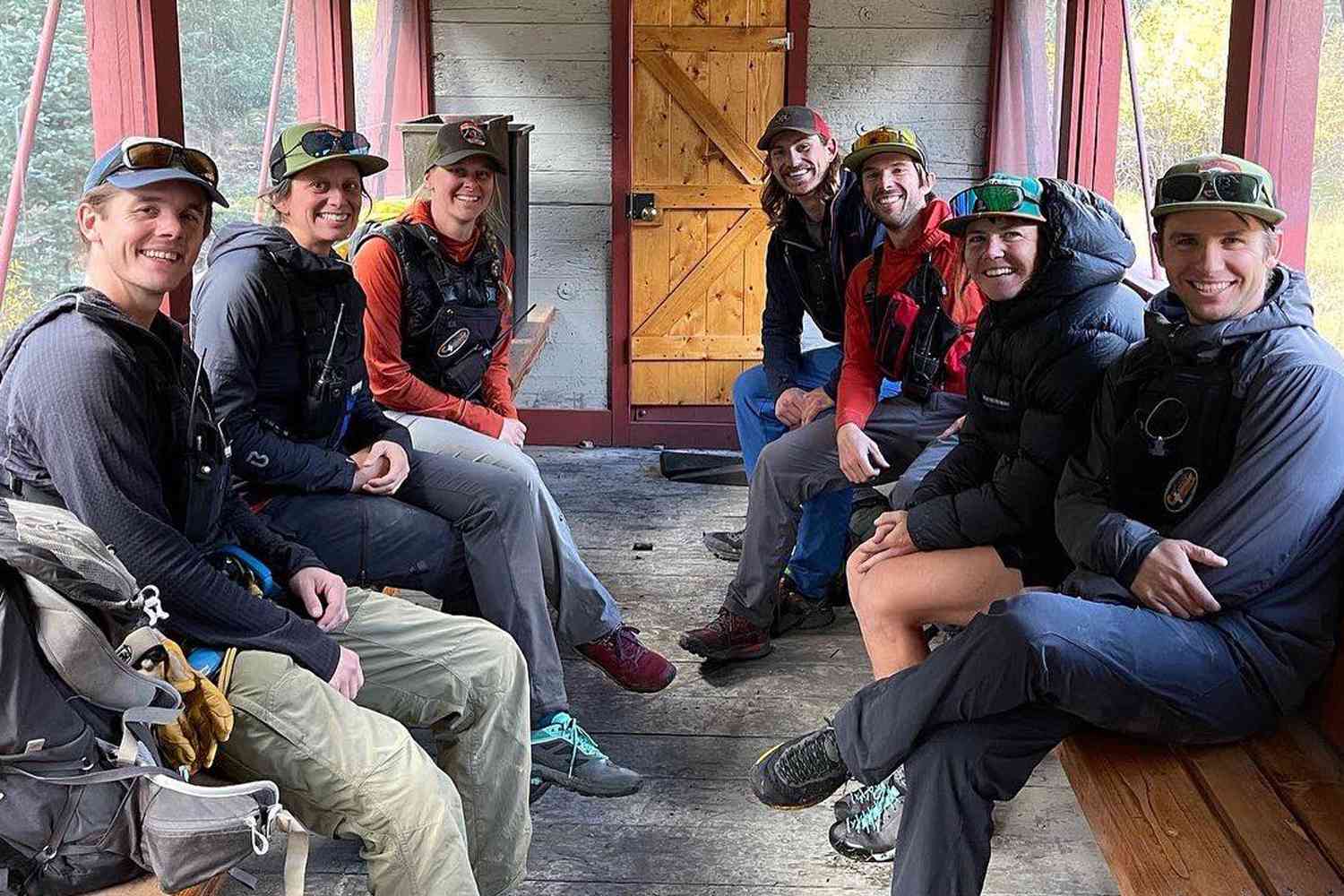 Day Trip Turns Into Two-Day Trip
A young woman hiking in Colorado found herself completely unprepared when she fell down a 90-foot cliff, becoming badly injured. A New Mexico native, the hiker left the trail in search of better photo opportunities. While trying to take pictures of the beautiful scenery, she lost her footing and could not prevent her accident. Her injuries included a broken leg and possible concussion, and she may have been unconscious for several hours. Because she only planned to be out during the day, the hiker only had enough supplies to last for a short time. Her clothes were suitable for a day trip, but not warm enough for nights in the area.
Injured Hiker Starts by Helping Herself
In her 20s, the hiker survived for two days with her injuries, but it is unknown how much longer she could have gone on without food, water, or medical aid. Because of her will to live, she managed to crawl to an area where she was more likely to be visible to passing travelers. The Animas River was cold and moving quickly, but the injured hiker managed to make it close to the riverbank. On the other side of the river, she could hear and see the train passing.
Train Passenger Becomes Unlikely Hero
Luckily for the injured hiker, at least one of the passing trains was a passenger train. One of the passengers was enjoying the view through the area and paying attention to the landscape, probably hoping for interesting sights and animal spotting. There is no doubt that she was surprised to see a human hand waving for help, but she did what all heroes do and acted immediately. The woman who spotted the injured hiker immediately notified the train officials so that they could notify the train company and find a train that could stop and see what was going on with the person waving.
Qualified Heroes
The engineer and fireman on the next train were a married couple who knew how to help injured people in emergencies. Nick and Kylah Breeden were on the next passing train, and they willingly stopped to help. Over 300 passengers waited while the couple checked out the situation, and Kylah stayed behind when it became clear that the hiker could not be transported across the river without extra help.
Kylah is a trained paramedic and she stayed with the hiker while waiting for help. The hiker needed to be transported across the river on a backboard because of her injuries. Then a gurney took her to a waiting helecopter.
Willing Heroes
If not for the actions of all those people, the hiker would doubtless have stayed alone without help. Many of the people who helped did so as part of their jobs, but they went above and beyond, such as when Kylah Breeden stayed overnight with the hiker while waiting for help. But none of it would have been possible if the train passenger simply wanting to enjoy the scenery didn't notice and immediately find help.