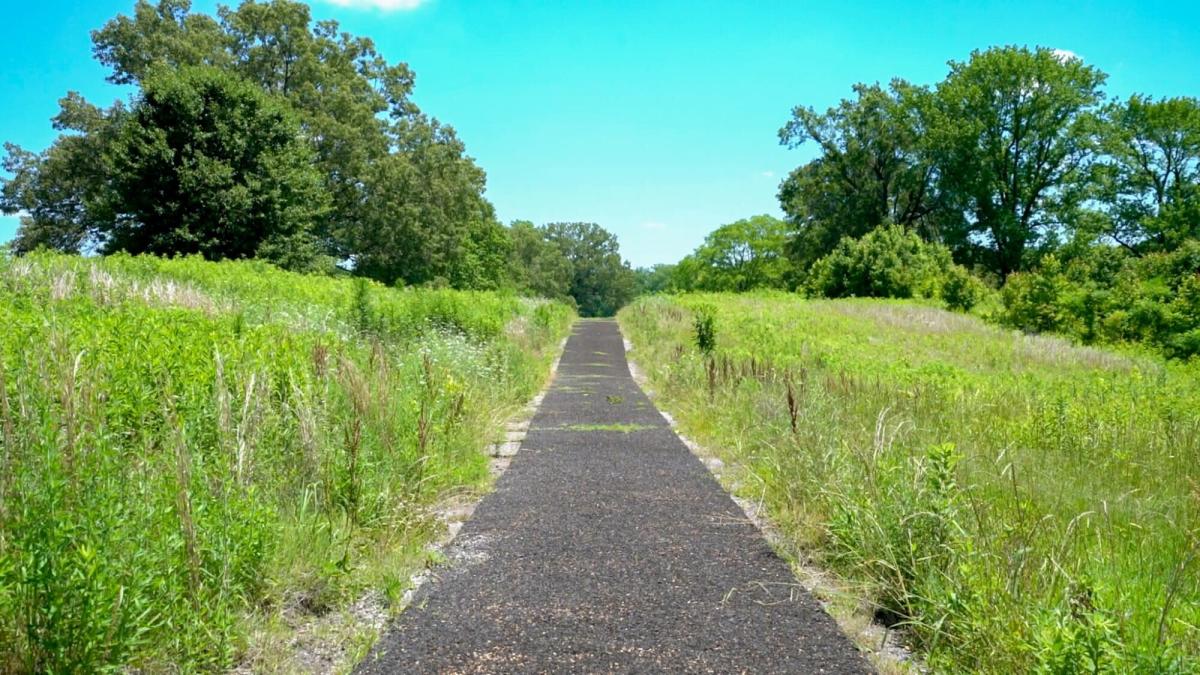 Illegally-dumped Tires Used to Create Trail in Tennessee State Park
Every day, societies that are clever and creative come up with new ways to utilize pollution. What is the most recent example? A new 2.5-mile walking and bike track made of recycled tires has opened in a Tennessee state park.
The route, which runs through T.O. Fuller State Park near Memphis, is one of the country's longest composed of reclaimed rubber. It's made up of rubber particles from tires discarded illegally throughout the state park. Tires for this project were first collected in 2019 by volunteers and local contractors. Patriot Tire Recycling at Bristol, Tennessee, then breaks them down into "crumbs" of rubber.
In a statement, David Salyers, commissioner of the Tennessee Department of Environment and Conservation (TDEC), said, "This is a typical example of recycling in full circle, recovering abandoned trash then turning it to positive use." "It's exactly the kind of environmentally responsible endeavor that Tennesseans should be proud of an area that can be cleaned up and people can benefit in new ways."
Over 24,000 tires of all types were collected by workers and 450 registered volunteers, including tires from passenger, commercial, and heavy equipment vehicles. Over 10,000 tires were gathered in just one day. The new rubber route replaced old roads from a previous golf course, creating a loop that goes around the park with the updated trail and new connections.
The Tennessee Department of Transportation (TDOT), according to Joseph Galbato, III, interim commissioner, spends approximately $19 million each year cleaning up litter and unlawfully abandoned objects. "We are grateful for partnerships like the 'Tires to Trails' project, which not only eliminates the trash problem but also transforms it into a valuable and long-term resource for the community," Galbato added.
The new state park route in Tennessee is one of the world's longest constructed of old tires, and many states are considering using similar material for walking and bike trails. The Kentucky Department of Waste Management recently accepted submissions for rubber crumb projects.
Alabama launched new recycled tire roads and parking spots at Lake Guntersville State Park in April. Locals can enjoy a recycled rubber walking track in Obregon Park in east Los Angeles, California, which was installed in 2014.
Shelby County Mayor Lee Harris said, "We're thrilled to see used tires recycled to develop T.O. Fuller State Park." "The new trail is an excellent example of our federal, state, and local partners working together to invest in our common environment and a valuable community asset."
California Costco Worker's Act of Kindness Earns Him Employee of the Month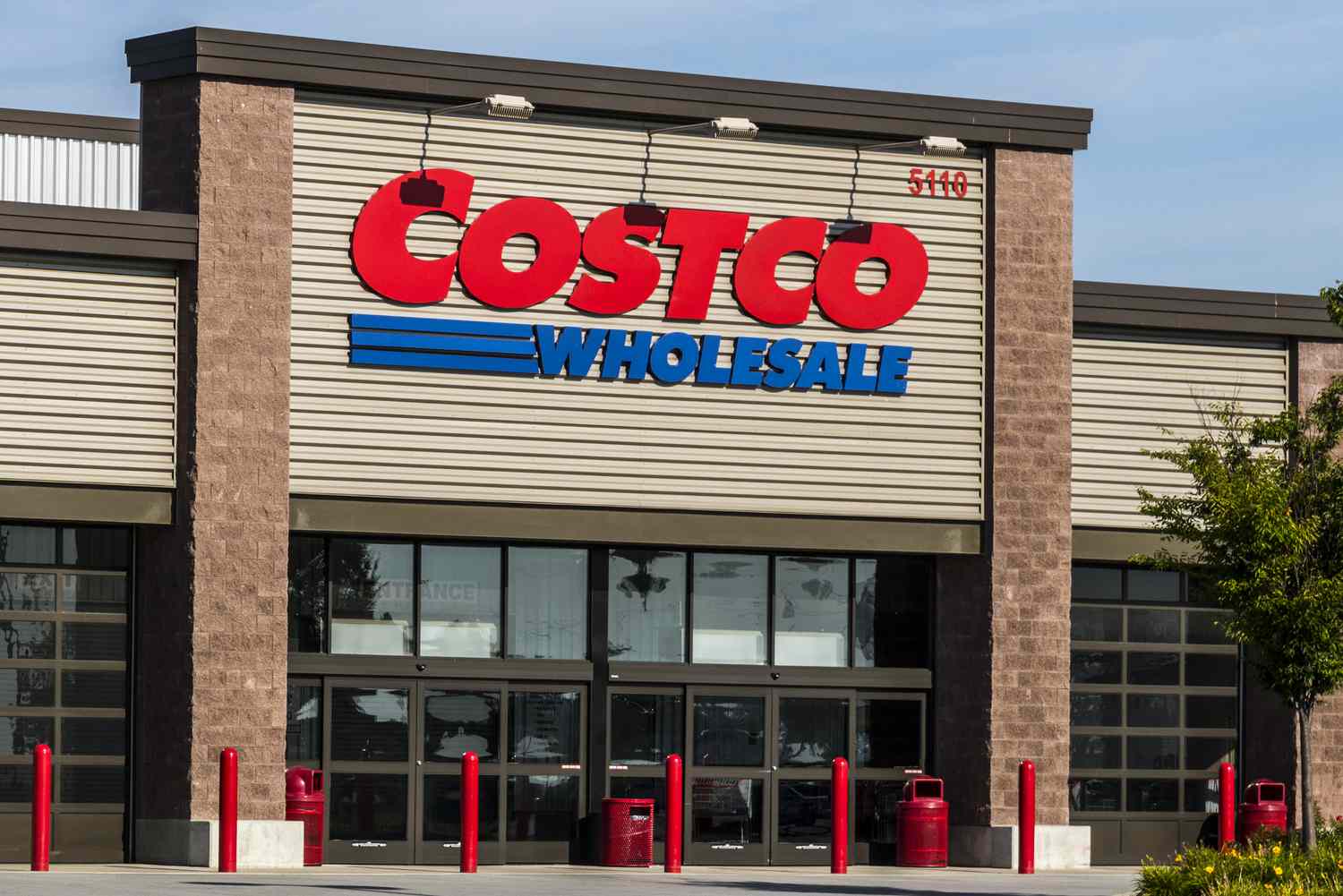 In the bustling aisles of a Costco store in Clovis, California, a heartwarming story of honesty and compassion recently unfolded. John Sotelo, a dedicated employee, was going about his daily tasks, putting away cases of water, when he stumbled upon an envelope that would change the course of his day and touch the hearts of many.
As Sotelo reached for one of the water pallets, his sharp eyes caught sight of a small envelope nestled among the bottles. Curiosity piqued, he picked it up and decided to take a look inside. To his astonishment, he discovered an incredible sum of $3,940 in cash within the envelope.
Most people might have been tempted to keep such a substantial amount of money, but not Sotelo. He knew that this money belonged to someone, and his strong sense of honesty and integrity guided his actions. Without hesitation, he promptly informed his manager about the discovery.
Sotelo's manager quickly recognized the gravity of the situation and decided to review the store's customer surveillance footage to identify the owner of the lost envelope. It wasn't long before they located the rightful owner, a Costco member who had unknowingly dropped her precious savings.
What followed was a heartwarming reunion between John Sotelo and the envelope's owner. The member was overwhelmed with gratitude and could hardly contain her emotions as she thanked Sotelo profusely. She explained that the money was intended for her children's education, making Sotelo's act of kindness all the more significant.
Sotelo's selfless and honorable action didn't go unnoticed by his colleagues and superiors. In recognition of his integrity and compassion, he was awarded the coveted title of "Employee of the Month."
Sotelo's unwavering honesty and his commitment to helping others in their time of need remind us all of the power of simple acts of kindness. His story also highlights the importance of maintaining our faith in the goodness of humanity and the belief that doing the right thing is always worth it, no matter the circumstances. John Sotelo's actions have not only earned him recognition but also the admiration and gratitude of his community, proving that integrity and compassion are values that should be celebrated and upheld.