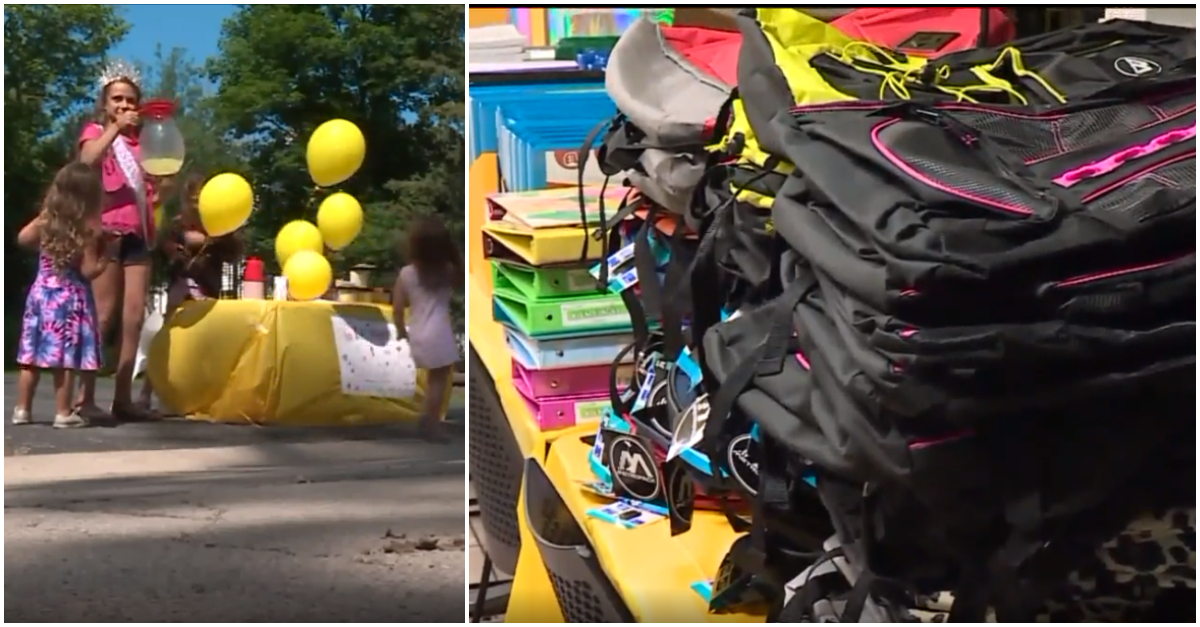 If You See a Lemonade Stand, Stop & Get a Drink
In America many kids get their first exposure to running a business and making a sale by the time-honored attempt at running a lemonade stand for a day. Typically attempted in the spring or summer when it's warmer, the neighborhood lemonade stand has been around for decades, and every generation can remember someone who made a run for it.
So, when Annie McAveeney decided to set up a lemonade stand in her neighborhood, it was not out of the ordinary or a big surprise. She was just going down the same path many other kids had walked before her. However, what was unique about Annie's venture was that she was running the operation specifically to help other children. It was not your typical business motivation for a childhood entrepreneur.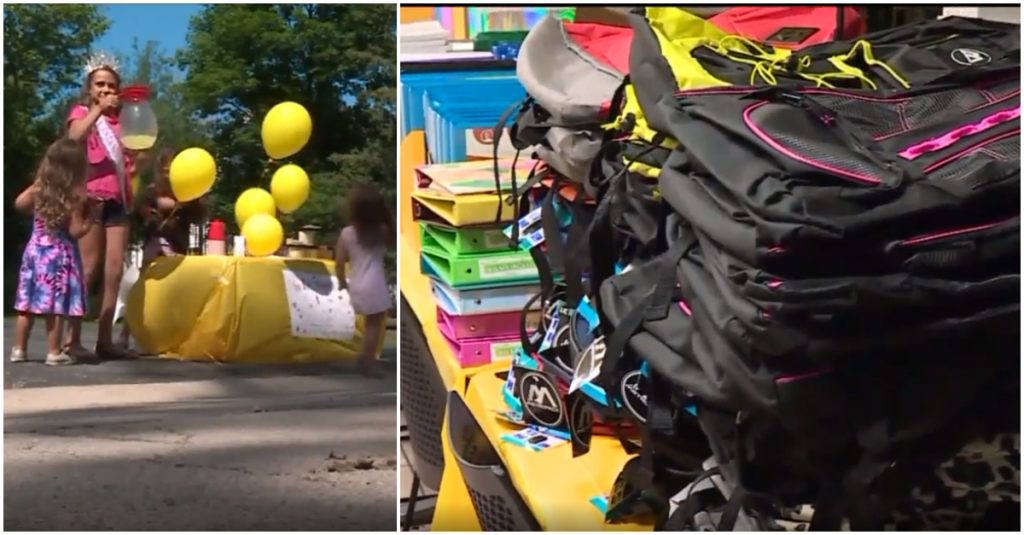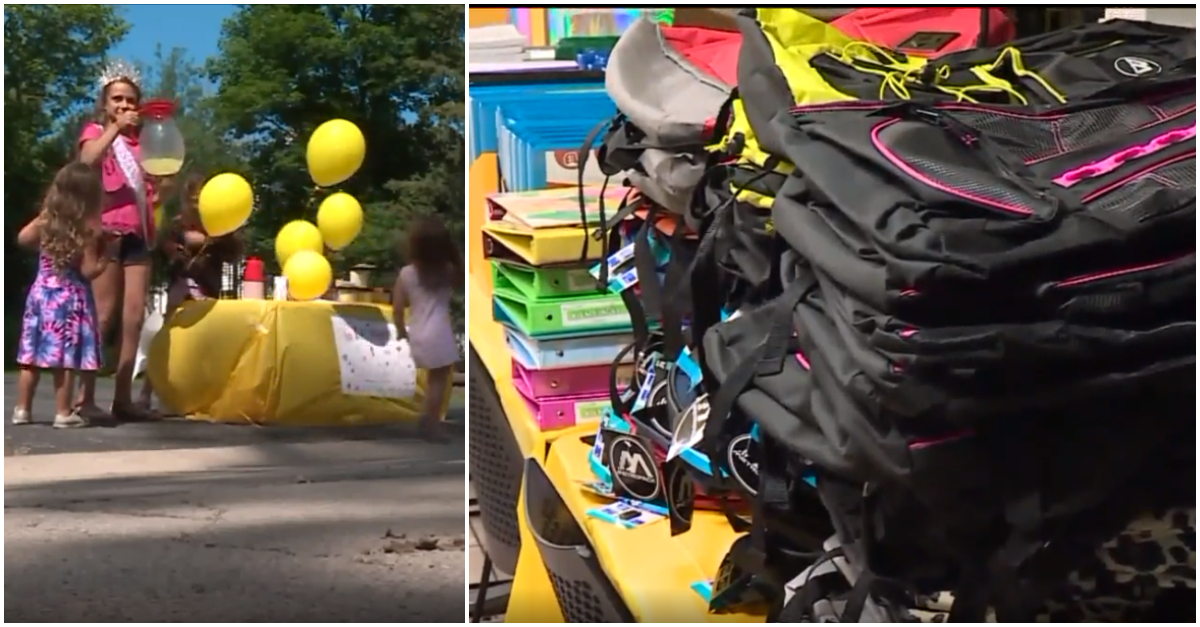 At her school, Annie became part of an organization named Fill a Heart 4 Kids. The goal is simple – raise money for children so they can obtain school supplies and study normally like many other kids who are able to take such provisions for granted. Every child realizes a need for back-to-school supplies every school year. Whether it be a backpack, pens and pencils, notepads, paper or binders, school supplies are the bread and butter tools kids use regularly to help them learn in school. Unfortunately, many children come from households where every dollar and penny goes toward food or the rent, so there's nothing left for their school supplies.
The Heart 4 Kids program is intended to fix the missing school supplies problem. And in Annie's school, it was implemented through the lemonade challenge, an approach that allowed children to be involved versus spectators and help directly themselves. But Annie's role was more than just setting up her own lemonade stand. She was also assigned to be a proselytizer, distributing powdered lemonade all over her neighborhood in Chicago, encouraging others to sell lemonade for the cause as well. In this way, one child became the catalyst for the action of many children, encouraging adults to get in on the act as well.
The combined effort in Annie's Chicago area was exponential. Because so many people got involved with such a simple venture, 30,000 new tools, supplies and bags were able to be purchased for needy kids so they can engage with school. It was a sizable success. And the difference versus the generic government help program for the same was that the community was involved with the Heart 4 Kids program. They became involved in helping their neighbors. And the winners were the schoolchildren who were able to benefit from the effort, pick the supplies they needed, and go to school with a fully-equipped backpack for class.
So the next time you see a lemonade stand manned by some kids hollering for you to stop and buy a drink, do it. You never know whom you might be supporting with that simple lemonade drink on that hot day.
The little boy shares a special moment with a police officer during a protest rally for George Floyd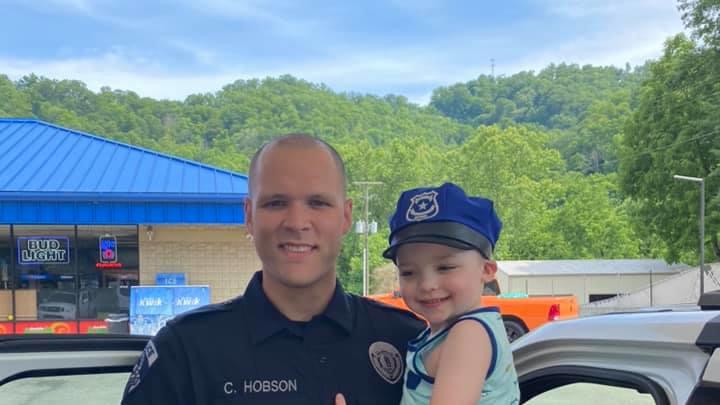 The ruthless killing of George Floyd has caused a thunderous uproar and rage throughout the world. In Winston-Salem, NC, hundreds of people gathered to protest against the killing of Floyd. They took to one knee for 8 minutes and 46 seconds that is the exact length of time former police officer Derek Chauvin had shoved his knee onto Floyd's neck which resulted in Floyd's death. The killing of George Floyd has become a symbol of injustice not only in American society but throughout the world. "Say no to racism" has been the most trending topic in all regions of the globe. In this particular incident, it was a black man who was the victim and this is not the only time it has happened. Several cases have occurred which demonstrated the lack of compassion and justice in the way law enforcement has dealt with individuals from minority racial groups.
Yolanda Williams Dickey, a resident of Winston-Salem, NC, was driving by the protest when she decided she wanted her family to be part of this protest as a sign of solidarity against discrimination against the minority groups. She went home to pick up her husband and son, who were glad they got a chance to be part of this historic protest. For her little son, Kamari it was quite the experience. He had never seen a protest rally before this. He saw a lot of anger and pain in the faces of the protestors. He could also see his parents being very emotional too. His parents had told him what the protest was about and how Floyd had been murdered. Kamari couldn't understand why the former police officer did what he did to George Floyd.
Kamari's attention went to the police officers on the sidelines. He watched them very closely as they stood by making sure there was no violence at the protest. Kamari had always wanted to a police officer himself but now his mother was concerned that after this incident, maybe he would not want to be one. Most of the toys that Kamari had were related to the police and he spent most of his days playing with them. He often told his parents that when he grows up he wanted to be a police officer so he could catch the bad guys. This unfortunate killing of George Floyd might have shattered the dreams of the little boy. At the protest, as the family moved closer to the police officers, Kamari approached Sgt. Dan Battjes, who was sitting on his motorcycle.
Kamari formally introduced himself to the police officer, who was very kind and friendly to the boy. After a few minutes of talking, Kamari said goodbye to the officer by a friendly fist pump. While the citizens of the country are demonstrating against the police and there is an unbelievable level of anger toward law enforcement, this little boy kept no hatred in his heart. The innocence of the little boy showed the resilience of the American community. One incident cannot dismantle years of peaceful coexistence. Yes, there have been cases where the minority communities have been discriminated and there should be strict actions and reforms against such incident but Americans still need to live together. The dream of Kamari to become a police officer might still be alive. The question remains, is the dream of a multi-racial America living with each other with love, compassion, and tolerance still alive? Only time will tell if this dream is alive.