If You See a Lemonade Stand, Stop & Get a Drink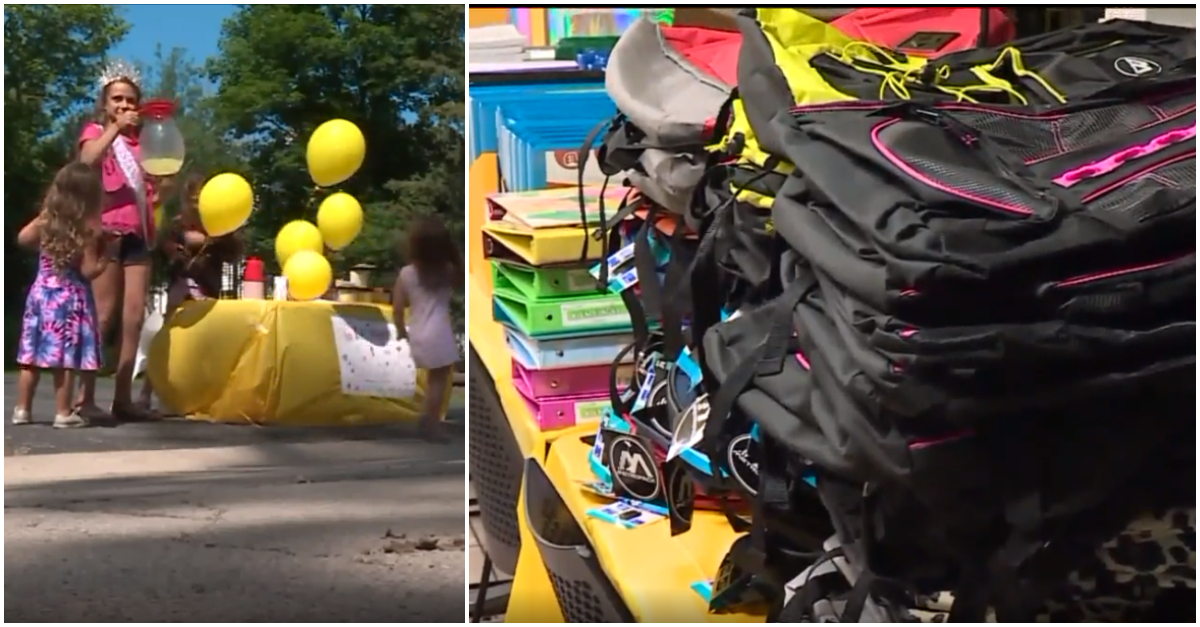 In America many kids get their first exposure to running a business and making a sale by the time-honored attempt at running a lemonade stand for a day. Typically attempted in the spring or summer when it's warmer, the neighborhood lemonade stand has been around for decades, and every generation can remember someone who made a run for it.
So, when Annie McAveeney decided to set up a lemonade stand in her neighborhood, it was not out of the ordinary or a big surprise. She was just going down the same path many other kids had walked before her. However, what was unique about Annie's venture was that she was running the operation specifically to help other children. It was not your typical business motivation for a childhood entrepreneur.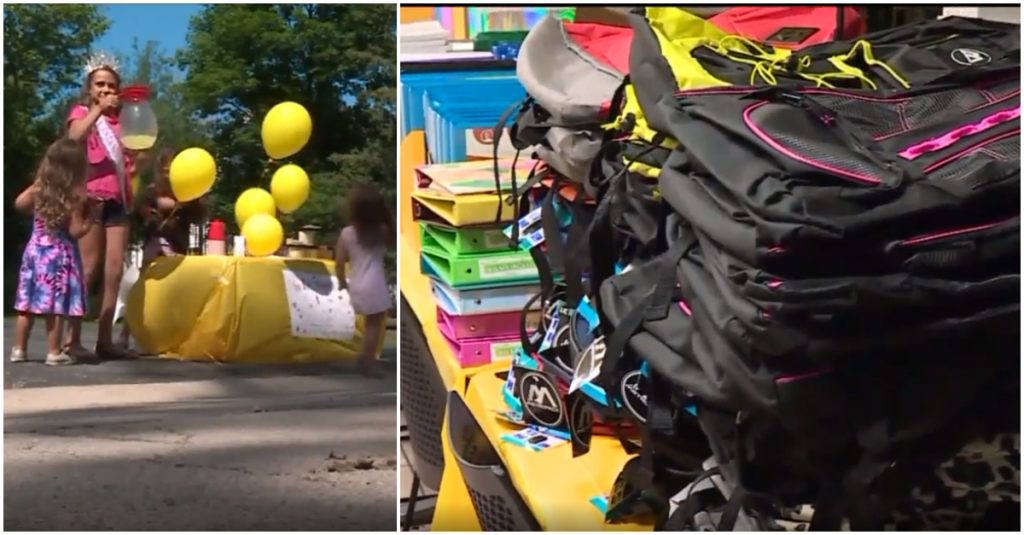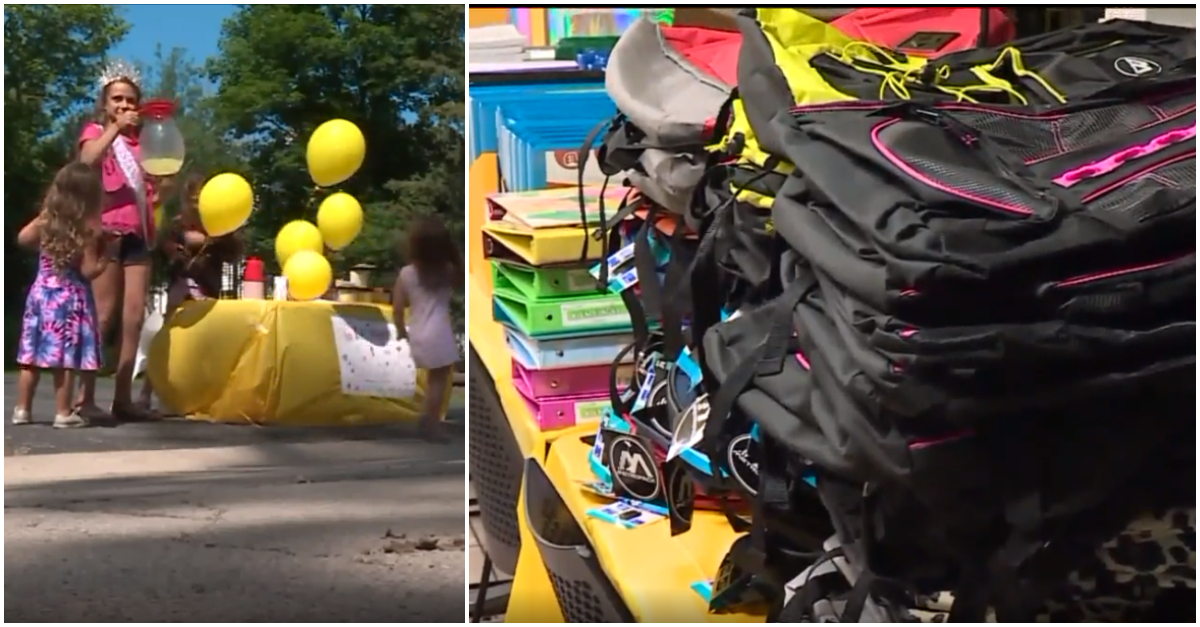 At her school, Annie became part of an organization named Fill a Heart 4 Kids. The goal is simple – raise money for children so they can obtain school supplies and study normally like many other kids who are able to take such provisions for granted. Every child realizes a need for back-to-school supplies every school year. Whether it be a backpack, pens and pencils, notepads, paper or binders, school supplies are the bread and butter tools kids use regularly to help them learn in school. Unfortunately, many children come from households where every dollar and penny goes toward food or the rent, so there's nothing left for their school supplies.
The Heart 4 Kids program is intended to fix the missing school supplies problem. And in Annie's school, it was implemented through the lemonade challenge, an approach that allowed children to be involved versus spectators and help directly themselves. But Annie's role was more than just setting up her own lemonade stand. She was also assigned to be a proselytizer, distributing powdered lemonade all over her neighborhood in Chicago, encouraging others to sell lemonade for the cause as well. In this way, one child became the catalyst for the action of many children, encouraging adults to get in on the act as well.
The combined effort in Annie's Chicago area was exponential. Because so many people got involved with such a simple venture, 30,000 new tools, supplies and bags were able to be purchased for needy kids so they can engage with school. It was a sizable success. And the difference versus the generic government help program for the same was that the community was involved with the Heart 4 Kids program. They became involved in helping their neighbors. And the winners were the schoolchildren who were able to benefit from the effort, pick the supplies they needed, and go to school with a fully-equipped backpack for class.
So the next time you see a lemonade stand manned by some kids hollering for you to stop and buy a drink, do it. You never know whom you might be supporting with that simple lemonade drink on that hot day.
Experts Warn Pet Owners About The Dangers Of Himalayan Salt Lamps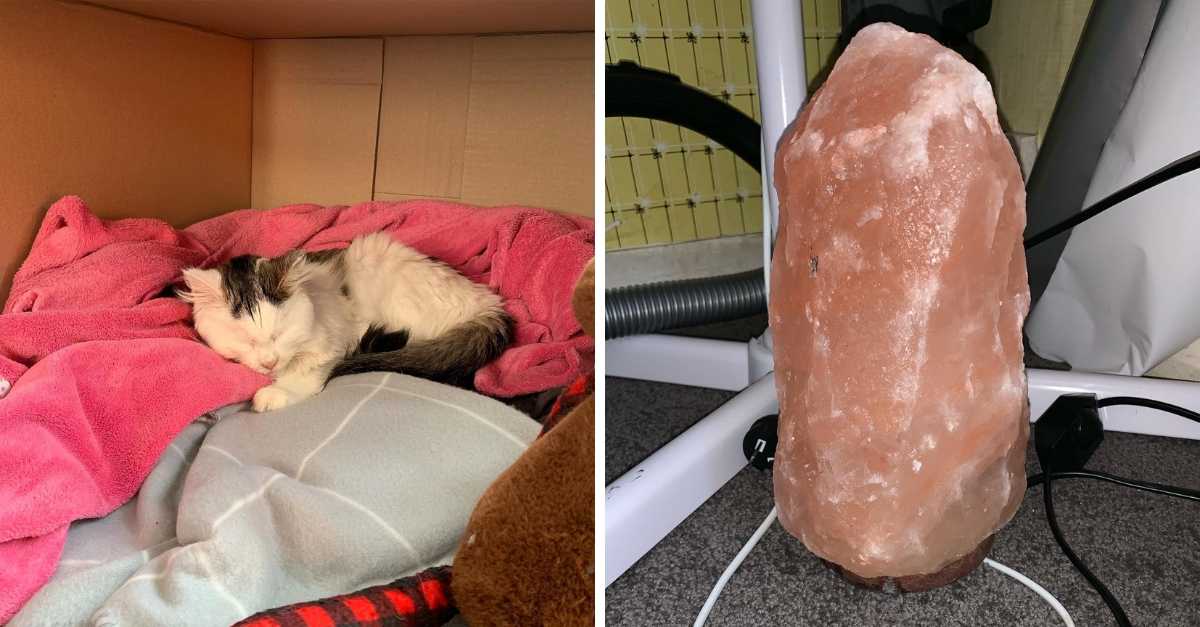 Pet owners are always looking to make sure that their four legged friends are safe and sound. It only makes sense, right? Our pets look to us for food, shelter and care. If we are not going to look out for them, who will? Now that Himalayan salt lamps are steadily rising in popularity, pet owners have been looking into the potential benefits that they have to offer.
These benefits are numerous to the owner but are these salt lamps truly safe for the pet? It is a question that certainly deserves answering. They might be a great addition to the home but these advantages could come at a cost to your pet. In a best case scenario, the lamps clean the air in the home and allow us to get a good night's sleep.
They are also said to offer a marked improvement to our serotonin levels. One woman has a horror story to offer about her cat and it is disconcerting, to say the least. The hidden dangers of these lamps need to be exposed, so that no other pets are forced to suffer from a similar fate. That's what makes this story such an important one to pass along and share with fellow pet owners.
After all, there are no shortage of people out there who are probably blissfully unaware of the issues that these lamps present. They reside at the intersection between home decoration and vital self care. It is easy to see why so many pet owners have already fallen under their spell. Maddie Smith was forced to wake up to a pet owner's worst nightmare recently.
Her cat was not behaving in her usual manner. Something was wrong with poor Ruby but Maddie was not sure what it was. Initially, she believed that the cat was simply feeling chilly. She tried her best to warm up Ruby and left for work. Unfortunately, the cat's condition slowly started to worsen. By the time Maddie was able to come back home, she could tell that something was seriously wrong with the cat.
When she took the animal to the vet's office, the connection between her condition and the Himalayan salt lamp that was being used had been revealed. Humans must avoid excessive exposure to salt and pets experience the same risk factors. These lamps release a sizable amount of salt into the air, causing pets to go through all sorts of harmful side effects.
If Maddie had not brought her pet to the vet's office when she had, we shudder to think of what may have happened next. Lamp owners need to take the proper precautions going forward. It all starts with proper lamp storage. The lamp cannot and should not be kept in an area that pets have easy access to. The owner should be storing the salt lamp far away from their animal.
Maddie's Facebook post about the matter was shared far and wide. She wanted to make sure that other pet owners did not make the same mistake as she did. It is easy to see how these errors happen, though. We mean well and we try our best to keep our homes looking and feeling nice. The last thing that any pet owner wants is to hurt their best friend.
Please do your part to assist other pet owners who might be experiencing similar issues by sharing this story. If you know someone who owns a pet and a Himalyan salt lamp, this is your chance to set things right. Ruby may have been licking this lamp excessively but she is going to be OK now! Let's do our part to make sure that other pet owners do not have to learn this lesson the hard way.