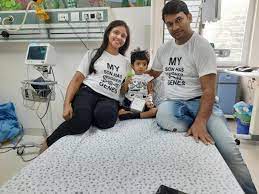 Hyd Child Receives a Super Expensive Medicine to Survive
There have been multiple stories of how expensive pharmaceuticals can be for modern health. While some of them produce great miracles in solving health problems that previously would kill patients without a solution, they come with a big price tag. For example, when a botulism cure for babies was created, the average cost of the drug was over $21,000 a dose.
Social Media to the Rescue
In the case of Zolgensma, a drug created by Novartis, a similar price tag applies. And for a small Hyderabad boy named Ayaansh, it was a life-changing treatment. Ayaansh suffers from Spinal Muscular Atrophy, or SMA, a condition that essentially weakens nerve cells in the back and spinal connection to the brain. Zolgensma has been identified as a viable pharmaceutical option for children under 2 years of age with SMA. Using gene therapy, the drug essentially helps the body replace a faulty SNM1 gene with a normal one. It's delivered intravenously one time, so the treatment can only be applied in a medical setting by a physician. Doctors identified Zolegensma as an effective treatment for Ayaansh, but the price of the drug was going to total some 16 million rupees. Ayaansh's parents didn't have that kind of money, nor did their family.
However, with a bit of awareness and the Internet through social media, Ayaansh's parents were able to garner the financial help needed from 65,000 donations via crowd-funding. Almost four months later, the charity drive pulled together the necessary funds to cover the cost of the Zolgensma treatment, giving Ayaansh a real chance at recovery and a longer life than he would have without the drug.
Ayaansh is Given a Real Chance
With the financial matters squared away, Ayaansh was provided the treatment at the Rainbow Children's Hospital, located in Secunderabad. Doctors monitored the reaction in the child for a given period, and ultimately Ayaansh was released without ill side effects. Currently age three, Ayaansh, may now have the ability to enjoy a better life outlook, thanks to the help provided by many donors across India working together via the power of crowd-funding. Some of the more notable donors for Ayaansh included Virat Kohli and spouse, Anushka Sharma, as well as other famous names like Sara Ali Khan and Dia Miza. Even the government helped things along by disregarding the normal import regulations and duty taxes as well as expediting the drug delivery from Novartis. Normally, the import duty tax would have equaled 6 million rupees before the drug could even be used in-country.
Expensive Cures Are Always Paid By Someone
The cost of drugs like Zolgensma continue to create controversy, but the fact remains that the research and science that goes into their creation is expensive. The market approach to allowing drug companies to profit from their efforts remains one of the most effective ways to bring new medical technology into being, but someone, somewhere has to pay for the related cost. Historically, drug companies have relied on developed nations' economies like those in the West to pay for the initial cost of bringing a new, effective drug to market, meaning many other countries had to wait until the drug became affordable as patents expired. However, crowd-funding and the Internet are obviously changing the dynamics of drug access, as was seen in the case of Ayaansh above.

Twins Whose Lemonade Stand Was Robbed Gets Surprised By Community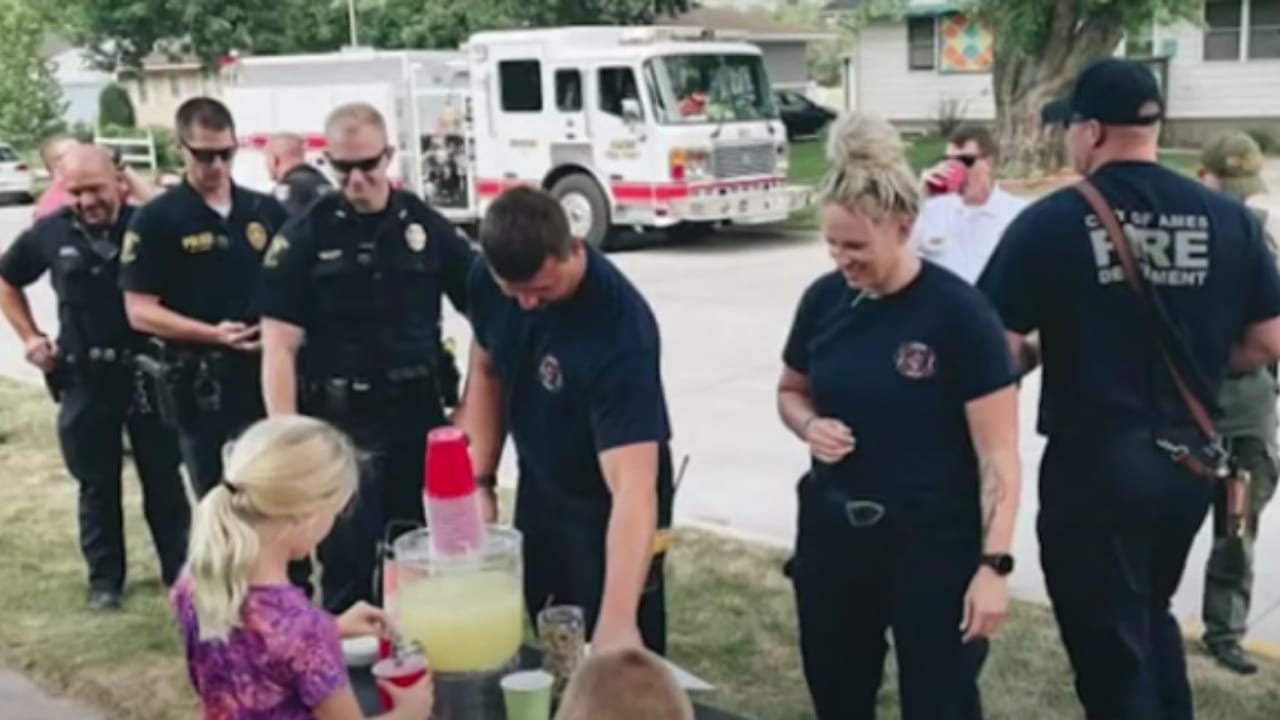 Being robbed is bad by every means; however, when it's a child or children who the criminals prey on, this draws the wrath of everyone.
When two innocent young girls are trying their hands at entrepreneurship, it is a sign that they have great plans ahead and believe that the world awaits them with open arms.
However, for a pair of nine-year-old twins, they saw the bitter side of life way too early, and the community decided to chime in and help remove or at least soften the scars in their minds of what the world represents.
After a robber decided to steal from a lemonade stand operated by the two 9-year-olds, the Ames community reacted.
Katelyn and Elias, twins, had a lemonade business on Monday, but things rapidly went south.
"We were simply selling lemonade when a car pulled up, and a girl got out, so I asked if she wanted lemonade," Katelyn explained. "She answered 'sure,' then took the tip jar, climbed into the passenger seat, and drove away."
When the family phoned the cops, they said the response was better than they could have ever imagined.
Officer Celena Rohland stated, "I started texting some of the folks I work with, asking them to get together and maybe visit the lemonade stand so that we could make a difference in Katelyn and Elias' day."
The twins reopened their stand, deciding that when life hands you lemons, you make lemonade.
The cops had no intention of taking the matter lightly. Four different law enforcement agencies arrived to assist them in recovering the money that the culprit stole.
"It makes me so glad to see these youngsters so happy right now. It's all about that. Taking care of our neighborhood," said one community member, Kyle Dirks. It is a sentiment shared by scores of other residents there.
Katelyn and Elias' mother commented that this life lesson makes it all worthwhile.
"There was one terrible apple," Karen Smidt explained, "but they got to experience the goodness of so many more people, and one bad apple will not spoil it for us." "We're going to keep going."
According to the family, they have now raised more than $750. They intend to donate the entire sum to the Shop with a Cop program, and they are thrilled to be able to give back to the community that has helped them.
What happened to these young entrepreneurs might be a lesson to many criminals who have the money but not the people's hearts.