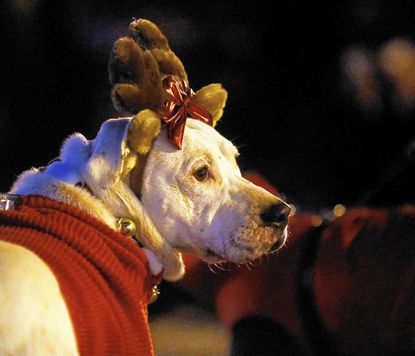 How to Travel with a Pet During the Holiday Season
The holiday season is coming up quickly and there are lots of people who plan on taking their pets with them. After all, the holidays are meant to be spent with family and pets are members of the family. On the other hand, the holidays are also stressful. One of the reasons why the holidays might be stressful is because people are uncomfortable traveling with their pets. With this in mind, there are a few tips that everyone should remember that can make traveling with pets a breeze.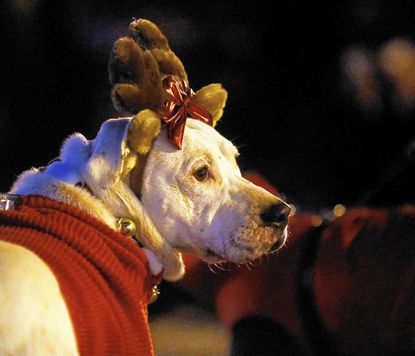 Make an Appointment with the Vet
First, make sure that pets are okay to travel. One of the things that can make traveling with pets even more stressful is having a pet that gets sick during the trip. Try to get ahead of any illnesses that might develop. Make sure that pets are up to date on shots. Bring a copy of the pet's medical record on the trip just in case anything happens while everyone is out of town.
Make Sure the Animal's Home is Clear on the Collar
Sometimes, pets and owners can become separated during the hustle and bustle of the holiday season. To plan for any problems, make sure the pet has an ID tag that has all of the information clearly printed on the collar. Some of the information that should go on these ID tags include the owner's name, cell phone number, and address. During the holiday season, try to include information on where the family will be staying as well. This can help families avoid a disaster if they get separated from their furry friend.
Pack Well and Plan for Everything
While human counterparts may pack for themselves, there is no such luck with pets. Make sure that there is plenty of food and water for all family pets. This means using a collapsible bowl (as this will save space) and bringing plenty of water. Depending on what kind of pet a family has, it might also be a good idea to bring something that can keep your pet warm or cool. This may take the form of a sweater or cooling vest.
Think About the Pet's Stress Level
Traveling is stressful for humans; however, it is far more stressful for pets who are heading to an unfamiliar place and have no idea what is happening. Therefore, bring items that can help keep pets calm during this adventure. This may take the form of toys from home, which can create a sense of familiarity for pets. Other options include treats, blankets, and even lavender oil, which may have calming properties that can help out animals during the trip.
Pre-Travel Meals are Helpful
One of the ways that owners can keep their pets calm is to feed them a few hours before the trip. Feeding them ahead of time will not only calm their emotions but can also prevent motion sickness from setting in. Motion sickness can be a problem for both people and animals. Eating several hours before any travel takes place can help prevent pets from getting sick.
Think About the Travel Plans
With all of the focus on the pets, it is easy to overlook the regulations of traveling. Those who are traveling by plane need to think about the rules and regulations about flying with a pet. Each airline handles pets differently, so be sure to think about how this is handled. Furthermore, those who are traveling by car need to plan in advance as well. Think about space, crates, and seat belts.
Politics Are Never an Empty Field – Barbie Runs for Office in 2020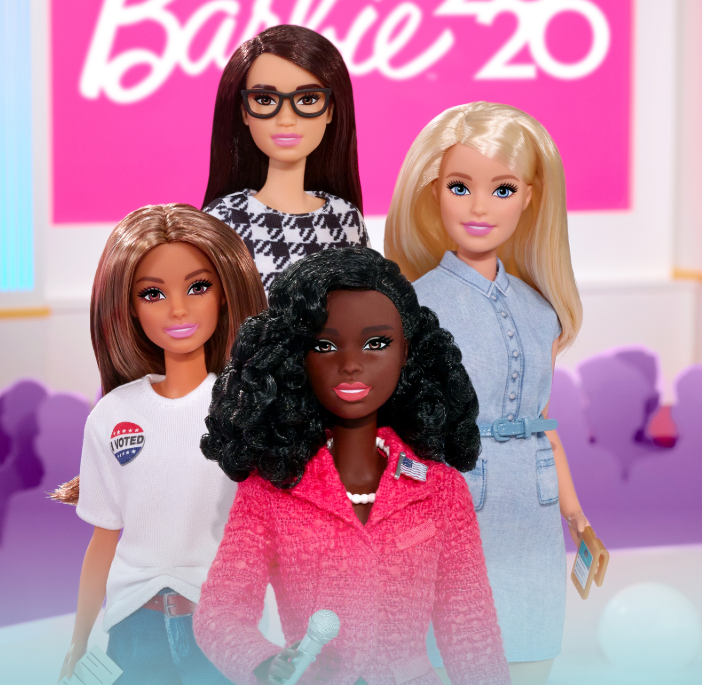 The classic American doll, Barbie, has performed, been portrayed in, or taken over just about every professional function in society. So, it's no surprise that given the real themes in 2020 that Barbie would also decide to go into politics. Art imitating life it may be, but Barbie is likely to represent a serious contender against even the most seasoned politicians, that is if her fans were old enough to vote.
2020 is not the first time Barbie has entered politics. Believe it or not, her first foray into elections was some 28 years ago in 1992 when she tried to run for President. However, the toy doll was a bit of an independent at the time and didn't get a lot of recognition on her own. Today, things are different. Not only is Barbie a 2020 candidate, she also has in place a solid professional election team on her side as well. Along with her are a handful of cool, savvy and with the times staffers and election strategists. The early polls are already showing Walmart and Target segments are responding, carrying her entire campaign team on the shelves and selling them as a combined unit.
Examined up close and interested electorate fans will find Barbie's campaign manager as a key strategist, her campaign fundraiser to keep things paid and moving, and even a Barbie voter. Of course, her fans can add votes too. The entire team is set to hit the prime time. Barbie herself is positioned to show herself as a leader ready to hit the ground running, complete in business suit and with her telecom assortment of communication tools. And, let's not forget, every business jacket should have an American flag lapel pin too.
Her campaign manager is decked out in a professional ensemble as well, ready to manage the stage as well as cue to the poll analysts and computer graphics behind the scenes to support her candidate. And Barbie's fundraiser is hitting the road in blue denim and comfortable style, driving miles and miles to bring in the donors.
The key message from Barbie, however, is to prime young girls for politics. Girls and women can not only have their part in campaigns, they can be the lead candidate as well. And the idea of a real woman President is no figment of the imagination. While Barbie is, after all, just a toy, the reality of a woman President is very likely in the next two elections if not the third. In fact, the U.S. is behind the curve in this respect, as many countries around the world have already had women leaders and many still do. When that happens, given elections happen every four years, the next candidate in 20 years may have well be a young girl who had Barbie as her own special election candidate.
In the meantime, Barbie and her campaign team let girls practice for the future now, complete with all the accessories and campaign road style needed to win the big ticket.