How to Travel with a Pet During the Holiday Season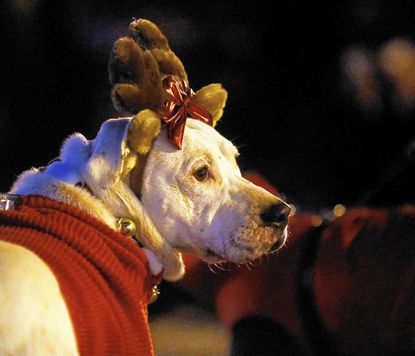 The holiday season is coming up quickly and there are lots of people who plan on taking their pets with them. After all, the holidays are meant to be spent with family and pets are members of the family. On the other hand, the holidays are also stressful. One of the reasons why the holidays might be stressful is because people are uncomfortable traveling with their pets. With this in mind, there are a few tips that everyone should remember that can make traveling with pets a breeze.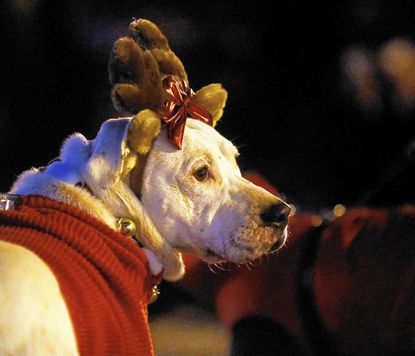 Make an Appointment with the Vet
First, make sure that pets are okay to travel. One of the things that can make traveling with pets even more stressful is having a pet that gets sick during the trip. Try to get ahead of any illnesses that might develop. Make sure that pets are up to date on shots. Bring a copy of the pet's medical record on the trip just in case anything happens while everyone is out of town.
Make Sure the Animal's Home is Clear on the Collar
Sometimes, pets and owners can become separated during the hustle and bustle of the holiday season. To plan for any problems, make sure the pet has an ID tag that has all of the information clearly printed on the collar. Some of the information that should go on these ID tags include the owner's name, cell phone number, and address. During the holiday season, try to include information on where the family will be staying as well. This can help families avoid a disaster if they get separated from their furry friend.
Pack Well and Plan for Everything
While human counterparts may pack for themselves, there is no such luck with pets. Make sure that there is plenty of food and water for all family pets. This means using a collapsible bowl (as this will save space) and bringing plenty of water. Depending on what kind of pet a family has, it might also be a good idea to bring something that can keep your pet warm or cool. This may take the form of a sweater or cooling vest.
Think About the Pet's Stress Level
Traveling is stressful for humans; however, it is far more stressful for pets who are heading to an unfamiliar place and have no idea what is happening. Therefore, bring items that can help keep pets calm during this adventure. This may take the form of toys from home, which can create a sense of familiarity for pets. Other options include treats, blankets, and even lavender oil, which may have calming properties that can help out animals during the trip.
Pre-Travel Meals are Helpful
One of the ways that owners can keep their pets calm is to feed them a few hours before the trip. Feeding them ahead of time will not only calm their emotions but can also prevent motion sickness from setting in. Motion sickness can be a problem for both people and animals. Eating several hours before any travel takes place can help prevent pets from getting sick.
Think About the Travel Plans
With all of the focus on the pets, it is easy to overlook the regulations of traveling. Those who are traveling by plane need to think about the rules and regulations about flying with a pet. Each airline handles pets differently, so be sure to think about how this is handled. Furthermore, those who are traveling by car need to plan in advance as well. Think about space, crates, and seat belts.
Handicapped Puppy Befriends Flightless Pigeon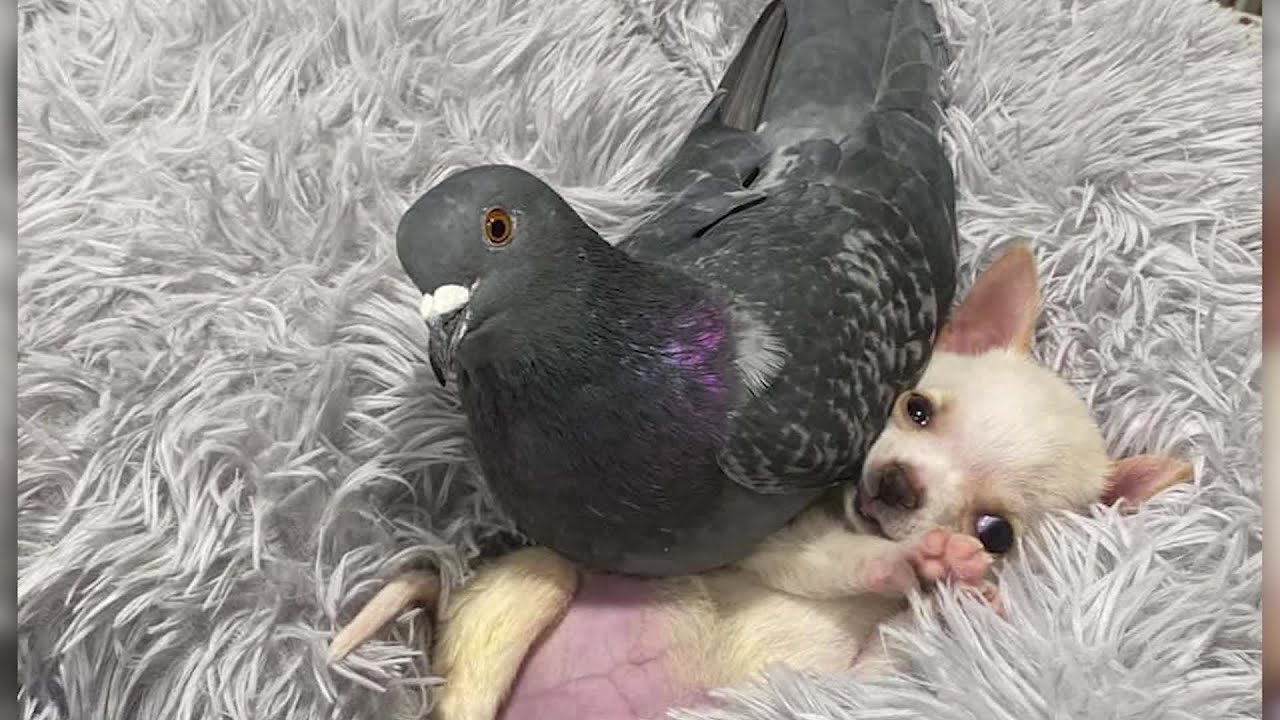 In Rochester, NY, Sue Rogers runs a non-profit called the Mia Foundation. The rescue organization rescues and rehabilitates animals who have birth defects or deformities and tries to find them a loving home. About a year ago, a pigeon was found unable to move in the parking lot of a car dealership. The pigeon was huddled and cowering on the ground. When a local wildlife rescue was called, they said the bird had neurological damage that caused him not to be able to fly. They thought that euthanization would be the best option for him.
Sue was having none of that. She stepped in and took the bird, who she named Herman, under her wing, so to speak. She made space for him in her shelter and kept him close where she could keep an eye on him. He liked to sit on a furry dog pillow and watch her work.
A couple months ago, a tiny Chihuahua was brought to the Mia Foundation. He was an infant, maybe a few months old, when his South Carolina breeders sent him to Sue. He's a teacup sized Chihuahua they named Little Lundy and he was born with spinal cord damage. Sue also determined that he was suffering from swimmers syndrome. Swimmers syndrome is a developmental deformity that causes the front and hind legs to be splayed out. This makes it almost impossible for Little Lundy to walk.
Although swimmers syndrome is thought to be untreatable, according to a few studies and an article in a veterinary journal, it can be treatable. With some physical therapy and at-home treatment, Little Lundy could live a long and happy life, which is exactly what Sue plans for him.
When Little Lundy arrived at the Mia Foundation he decided to get acquainted with his new surroundings and the other animals at the shelter. One particular encounter, created a friendship that has gone viral. Herman and Little Lundy, a puppy and a pigeon, are the unlikeliest of friends, but they have a lot in common. They both have trouble walking, or flying in Hermans case, and they were living in the same place. You could say, they were in the right place at the right time to become instant friends.
In the six weeks they have been together, Herman and Little Lundy have become inseparable. They do everything together, which is a lot of sleeping and snuggling. Mostly, with Herman sitting on top of Little Lundy, which doesn't bother him in the slightest. This friendship was so out of the ordinary that Sue had to document it. The viral sensation of the puppy and pigeon has brought attention to the Mia Foundation that was much needed. The rescue organization runs solely on donations to help cover the costs of taking care of the animals and for needed surgeries. So far, about $6000 was donated because of this unlikely friendship and over 100 adoption inquiries. Hopefully when they are adopted, they are able to stay together.