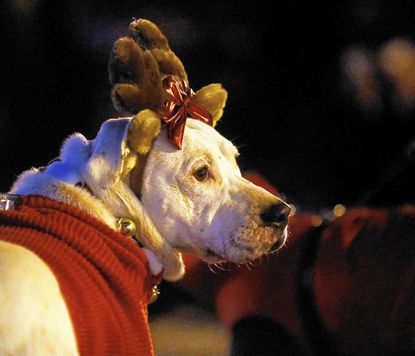 How to Travel with a Pet During the Holiday Season
The holiday season is coming up quickly and there are lots of people who plan on taking their pets with them. After all, the holidays are meant to be spent with family and pets are members of the family. On the other hand, the holidays are also stressful. One of the reasons why the holidays might be stressful is because people are uncomfortable traveling with their pets. With this in mind, there are a few tips that everyone should remember that can make traveling with pets a breeze.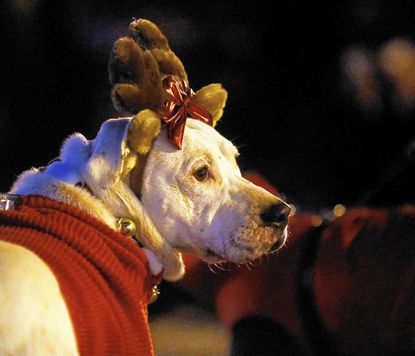 Make an Appointment with the Vet
First, make sure that pets are okay to travel. One of the things that can make traveling with pets even more stressful is having a pet that gets sick during the trip. Try to get ahead of any illnesses that might develop. Make sure that pets are up to date on shots. Bring a copy of the pet's medical record on the trip just in case anything happens while everyone is out of town.
Make Sure the Animal's Home is Clear on the Collar
Sometimes, pets and owners can become separated during the hustle and bustle of the holiday season. To plan for any problems, make sure the pet has an ID tag that has all of the information clearly printed on the collar. Some of the information that should go on these ID tags include the owner's name, cell phone number, and address. During the holiday season, try to include information on where the family will be staying as well. This can help families avoid a disaster if they get separated from their furry friend.
Pack Well and Plan for Everything
While human counterparts may pack for themselves, there is no such luck with pets. Make sure that there is plenty of food and water for all family pets. This means using a collapsible bowl (as this will save space) and bringing plenty of water. Depending on what kind of pet a family has, it might also be a good idea to bring something that can keep your pet warm or cool. This may take the form of a sweater or cooling vest.
Think About the Pet's Stress Level
Traveling is stressful for humans; however, it is far more stressful for pets who are heading to an unfamiliar place and have no idea what is happening. Therefore, bring items that can help keep pets calm during this adventure. This may take the form of toys from home, which can create a sense of familiarity for pets. Other options include treats, blankets, and even lavender oil, which may have calming properties that can help out animals during the trip.
Pre-Travel Meals are Helpful
One of the ways that owners can keep their pets calm is to feed them a few hours before the trip. Feeding them ahead of time will not only calm their emotions but can also prevent motion sickness from setting in. Motion sickness can be a problem for both people and animals. Eating several hours before any travel takes place can help prevent pets from getting sick.
Think About the Travel Plans
With all of the focus on the pets, it is easy to overlook the regulations of traveling. Those who are traveling by plane need to think about the rules and regulations about flying with a pet. Each airline handles pets differently, so be sure to think about how this is handled. Furthermore, those who are traveling by car need to plan in advance as well. Think about space, crates, and seat belts.
Dog Trainer and Dog Groomer Get Married Accompanied By Their Best Friends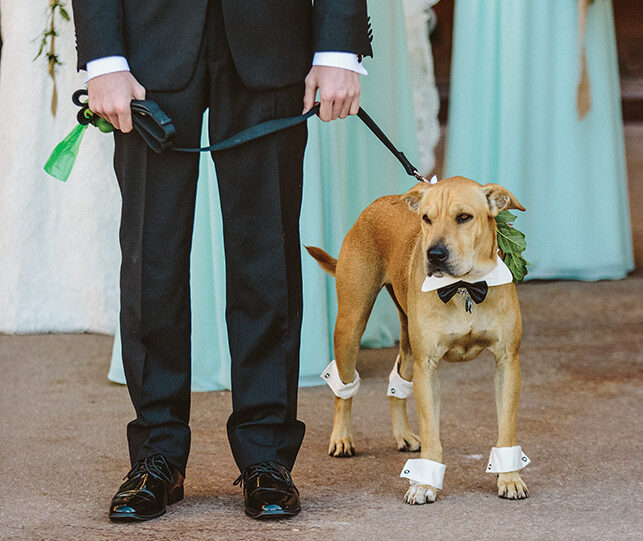 Weddings Are for Sharing With Loved Ones
When people get married, they spend one perfect day with their most loved friends and family. While many people only think about their human friends and family, there are a lot of people who could never imagine starting this important new chapter in their lives without their beloved pets. In fact, many people might have to admit, if they were being honest, that they loved their pets more than some of the relatives who came to the wedding, especially if they felt obligated to invite some relatives they rarely see and barely know.
Some People Already Spend Their Lives With Pets
Anyone who works full-time as a dog trainer or groomer already spends most of their working days with animals. They see dogs all day long, and they make the choice to do so because of many reasons. Working with pets is rewarding on many levels. Especially if you see the same dogs again and again, you form a close bond. Communicating with pets is therapeutic and generally far less stressful than dealing with humans. The people who work with dogs don't get sick of dogs and try to go home to a quiet house; they tend to have larger pet families than average.
A Dog Trainer and a Dog Groomer Tie the Knot
Paul and Annette Anthony are typical in that they work with dogs as a profession, and they have a large pet family. On the day they got married, their family consisted of 2 humans and 9 canines. Both Paul and Annette admitted that their pets were more to them than just fun — their beloved dogs also helped them get through rough times in their lives, including personal tragedies. Annette's German Shepherd Pesci is even an emotional support animal, helping her to deal with severe anxiety and depression. There was no way that their pets were going to be left out of the most important day of their lives going forward.
Canine Best Man
Paul's service dog Finn has earned his retirement. Finn has competed in over 40 events, earning titles and even setting records. He was also there for Paul when Paul developed PTSD after being at the scene of the deadliest plane crash in Pennsylvania's history. Finn was the one who helped with the proposal, giving Annette the ring with a note asking her to marry his dad. It was only fitting that Finn ended up being one of the best men at the wedding too.
A Family Affair
All 9 dogs walked down the aisle and stayed throughout the ceremony. Annette's dog Pesci even came to comfort her during the ceremony when she started to cry from happiness because he wanted to make sure his momma was all right. Whether you want to use your dogs in the ceremony as ring bearers, best men, or flower girls, or if you just want them to be present, it makes sense to have your pets help you celebrate such an important day in your life.