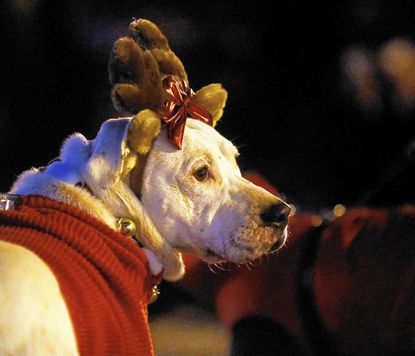 How to Travel with a Pet During the Holiday Season
The holiday season is coming up quickly and there are lots of people who plan on taking their pets with them. After all, the holidays are meant to be spent with family and pets are members of the family. On the other hand, the holidays are also stressful. One of the reasons why the holidays might be stressful is because people are uncomfortable traveling with their pets. With this in mind, there are a few tips that everyone should remember that can make traveling with pets a breeze.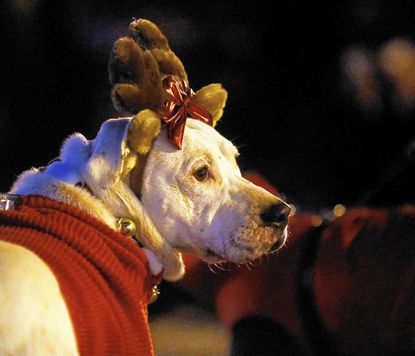 Make an Appointment with the Vet
First, make sure that pets are okay to travel. One of the things that can make traveling with pets even more stressful is having a pet that gets sick during the trip. Try to get ahead of any illnesses that might develop. Make sure that pets are up to date on shots. Bring a copy of the pet's medical record on the trip just in case anything happens while everyone is out of town.
Make Sure the Animal's Home is Clear on the Collar
Sometimes, pets and owners can become separated during the hustle and bustle of the holiday season. To plan for any problems, make sure the pet has an ID tag that has all of the information clearly printed on the collar. Some of the information that should go on these ID tags include the owner's name, cell phone number, and address. During the holiday season, try to include information on where the family will be staying as well. This can help families avoid a disaster if they get separated from their furry friend.
Pack Well and Plan for Everything
While human counterparts may pack for themselves, there is no such luck with pets. Make sure that there is plenty of food and water for all family pets. This means using a collapsible bowl (as this will save space) and bringing plenty of water. Depending on what kind of pet a family has, it might also be a good idea to bring something that can keep your pet warm or cool. This may take the form of a sweater or cooling vest.
Think About the Pet's Stress Level
Traveling is stressful for humans; however, it is far more stressful for pets who are heading to an unfamiliar place and have no idea what is happening. Therefore, bring items that can help keep pets calm during this adventure. This may take the form of toys from home, which can create a sense of familiarity for pets. Other options include treats, blankets, and even lavender oil, which may have calming properties that can help out animals during the trip.
Pre-Travel Meals are Helpful
One of the ways that owners can keep their pets calm is to feed them a few hours before the trip. Feeding them ahead of time will not only calm their emotions but can also prevent motion sickness from setting in. Motion sickness can be a problem for both people and animals. Eating several hours before any travel takes place can help prevent pets from getting sick.
Think About the Travel Plans
With all of the focus on the pets, it is easy to overlook the regulations of traveling. Those who are traveling by plane need to think about the rules and regulations about flying with a pet. Each airline handles pets differently, so be sure to think about how this is handled. Furthermore, those who are traveling by car need to plan in advance as well. Think about space, crates, and seat belts.
Jacksonville Man Spreads Love and Positivity at the Beach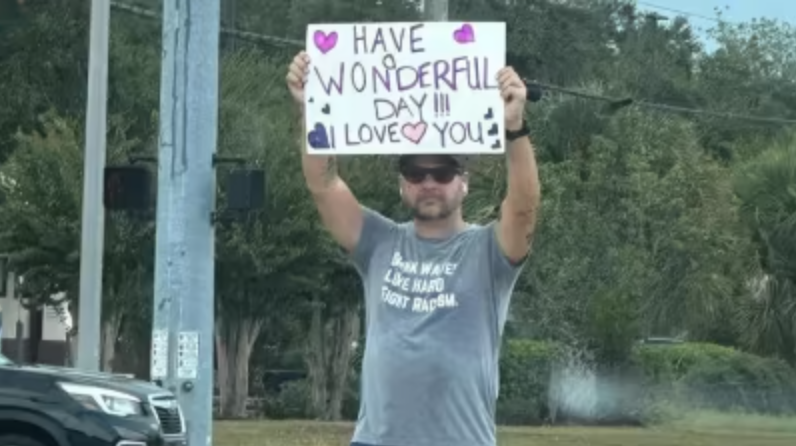 In Jacksonville, Florida, a man has been making waves of positivity and spreading kindness at the Beach Boulevard and San Pablo Road South intersection. With handmade signs that read, "Have a wonderful Day!! I Love You" and "You are Relevant," this man is on a mission to uplift the spirits of those who pass by. His heartwarming gestures have not gone unnoticed, and his actions are especially poignant during National Suicide Prevention Month.
Rika, a local resident, had a unique encounter with this compassionate individual. She was on her way to pick up her lunch when she saw a man standing in the median of the road, holding these uplifting signs. Most of us would just glance and continue on our way, but Rika decided to take a closer look. As she stopped at a red light, she took a few pictures to capture the moment. To her surprise, the man approached her car and handed her a sunflower.
"So picture this… you're out going to pick up your lunch, and there's this random guy walking by with a handmade sign," Rika recounted. "I'm sure like most of us, we'd glance and keep it moving, but I decided to read his sign since I was at a stop light. I snapped a few pictures because why not, but as I was doing this, he approached my car door to hand me a sunflower! Don't forget to appreciate the small things."
This simple act of kindness had a profound impact on Rika, as it has on many others who have encountered this man and his signs. His message of love and importance reminds us all to appreciate the small joys in life and to acknowledge our worth.
The man's efforts are not just a random act of kindness; they hold special significance during National Suicide Prevention Month. September is a time when people and organizations across the country work to raise awareness about mental health and suicide prevention. This Jacksonville man's compassionate actions align perfectly with the spirit of this month, as he strives to remind people that they matter and that there is goodness in the world.