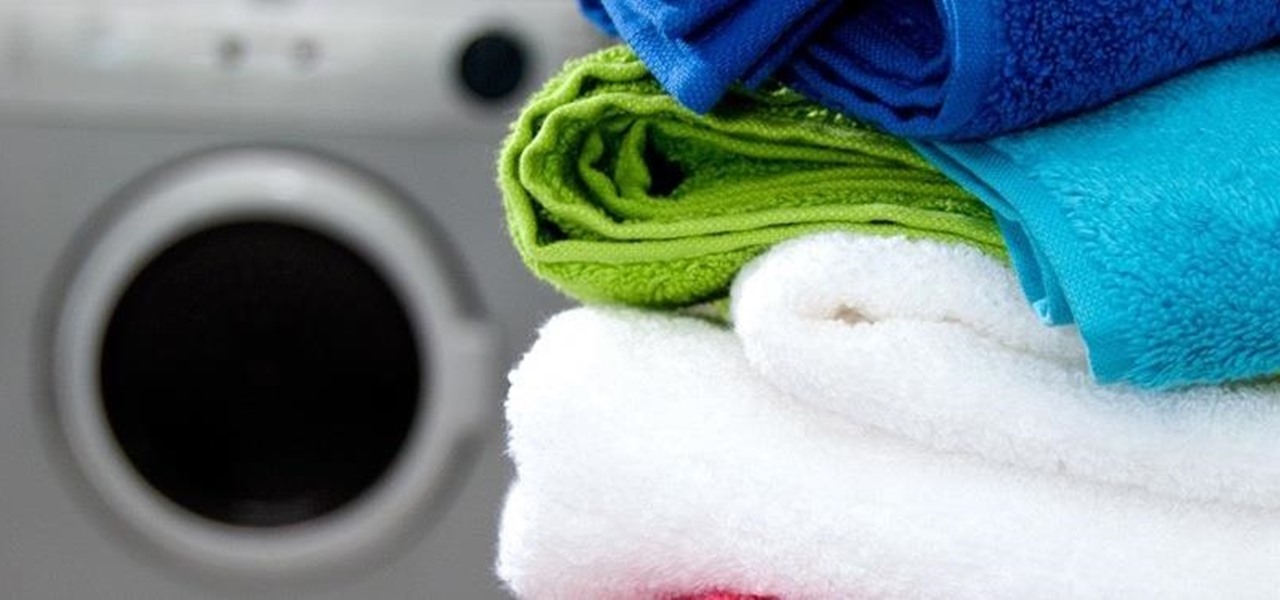 How to Save Your Towels with This Laundry Hack
Picture this in your head. You step out of the shower, grab a towel, and attempt to dry off. After a few minutes go by, you still aren't dry and your towel isn't doing what it's supposed to do. The issue could be the way you are washing your towels. Towels are meant to dry off water and absorb it, and not just spread it around.
Are you washing your towels using fabric softener and dryer sheets? If so, you are helping create this problem. Fabric softener does have some benefits. It can help give your clothes a fresh scent and make them softer, just as the name suggests. Everyone loves a nice soft towel, so it makes sense that you would reach for the fabric softener on laundry day. Dryer sheets and fabric softener are designed to help with wrinkles in clothing, but when used in the towels, they can leave a silicone residue on them that interferes with the absorbency. The residue left on the towels can also lock in odors, making your towels have a mildew scent.
Plush towels aren't meant to last forever, but there are ways to keep towels nice and soft without interfering with the absorbency. This process will also work for towels that have been damaged by cycles using fabric softener and dryer sheets. Instead of using fabric softener and dryer sheets, add a quarter cup of distilled vinegar to the wash cycle. If your machine is newer and has a space for detergent, you can add the vinegar right where the detergent goes. Once that cycle is done, run the cycle again, but add a cup of baking soda instead of the vinegar. If the scent is too much with the vinegar, you can dampen a washcloth and add a few drops of an essential oil, then put it in the dryer with the rest of the towels.
Fabric softener isn't just bad for towels. You should also avoid using it when cleaning some other materials as well. When washing microfiber, skip the softener since it can destroy the effectiveness of the threads to trap dust and quickly absorb any spills. Sportswear is designed to wick away sweat from the skin to help keep you cool when working out. Fabric softener will also coat these fabrics so that the material won't do a good job of wicking away the sweat. Children's sleepwear is required to be flame resistant to help reduce the risk that it will catch on fire. However, when you wash your kid's pajamas in a load with fabric softener it will impact the flame resistant properties. This also goes for any water repellant fabrics. It impacts the ability to repel the water and once that happens, there is really no point in using those types of garments.
If you just can't ditch the fabric softener and you dream of wrapping yourself up in a towel that has that familiar scent, you can still use dryer sheets occasionally. Skip a few washes here and there, in order to help your towels maintain their absorbency. Once you start noticing your towels not working as effectively, it's time for the baking soda and vinegar rinse again. If you are using fabric softener, make sure you are following the directions on the label and you may want to adjust the amount you are using in accordance with the size of the load. Newer washing machines have a specific spot that is just for the softener, in order to properly distribute it during the wash cycle. Also, don't let any fabric softener come directly in contact with clothes, since it can leave behind stains.
500,000-Year-Old Wooden Structure Rewrites History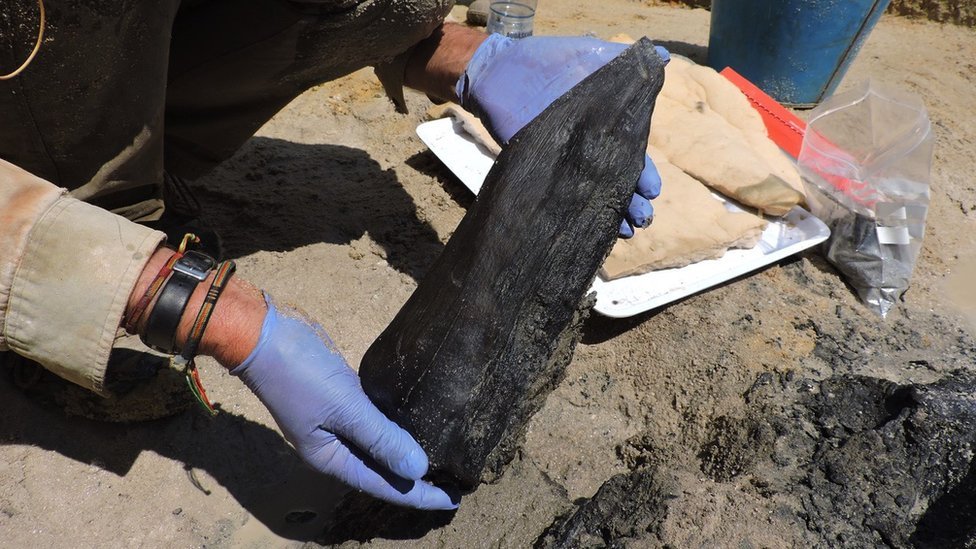 In an archaeological discovery, a wooden structure dating back an astonishing 500,000 years has been unearthed on the banks of a river in Zambia, challenging long-held beliefs about the capabilities of ancient humans. Researchers stumbled upon these ancient wooden logs, a revelation that has the potential to reshape our understanding of the lives of early humans.
The find, located on the riverbanks near Zambia's Kalambo Falls, provides compelling evidence that stone-age people may have constructed primitive shelters, forever altering our perception of their intelligence and resourcefulness. Archaeologist Prof Larry Barham, who led the research, was profoundly impacted by the discovery, stating, "This find has changed how I think about our early ancestors."
What makes this find truly remarkable is that it suggests ancient humans did more than merely survive; they thrived by creating something entirely new. These early humans exhibited intelligence, imagination, and craftsmanship by fashioning structures from wood, a material that had never before been transformed into such large and sophisticated objects.
The researchers also uncovered ancient tools, including digging sticks, but the most exciting find was two pieces of wood positioned at right angles to each other. "One is lying over the other, and both pieces of wood have notches cut into them," explained Geoff Duller, a professor of geography at the University of Aberystwyth and a member of the research team. "You can clearly see those notches have been cut by stone tools, making the two logs fit together to become structural objects."
Radiocarbon dating confirmed the wood's age, placing it at a staggering 476,000 years old. This revelation has ignited curiosity about the woodworking traditions of ancient societies, challenging the prevailing notion that early humans led simplistic, nomadic lives.
Perrice Nkombwe, a team member from the Livingstone Museum in Zambia, expressed her astonishment, saying, "I was amazed to know that woodworking was such a deep-rooted tradition. It dawned on me that we had uncovered something extraordinary."
The preservation of the wooden structure itself is a miracle. Typically, wood decays over time unless preserved under specific conditions. However, in the waterlogged environment along the Kalambo Falls, the wood remained intact, essentially pickled by the elements for millennia.
While the exact purpose of this ancient wooden structure remains a mystery, it has sparked numerous speculations. Prof. Duller suggests it might have been used as a place to sit beside the river and fish, although a complete understanding of its function remains elusive.
Moreover, the identity of the individuals who constructed this structure raises intriguing questions. "We don't know – it could have been Homo sapiens, and we just haven't discovered fossils from that age yet," Prof. Duller added. "But it could be a different species – [perhaps] Homo erectus or Homo naledi – there were a number of hominid species around at that time in southern Africa."
This discovery has the potential to enrich our understanding of ancient woodworking techniques, craftsmanship, and human interaction with the environment. As researchers continue their work at the Kalambo Falls site, the pages of history are being rewritten, and our appreciation for the ingenuity of our ancient ancestors grows ever deeper.