How to Save Your Towels with This Laundry Hack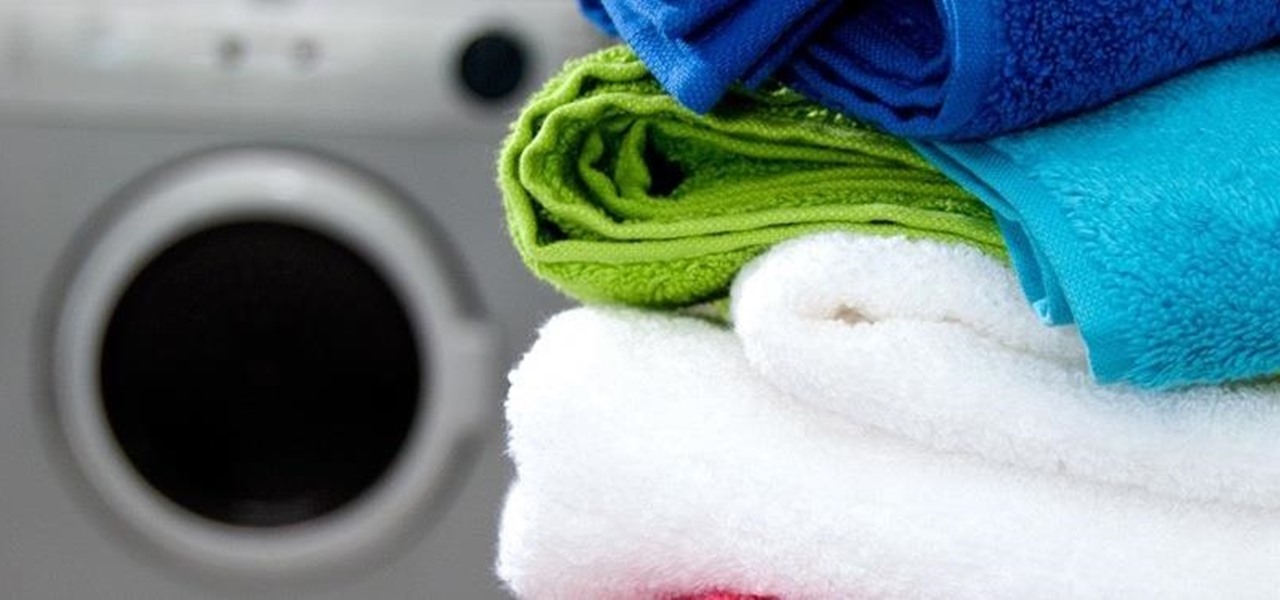 Picture this in your head. You step out of the shower, grab a towel, and attempt to dry off. After a few minutes go by, you still aren't dry and your towel isn't doing what it's supposed to do. The issue could be the way you are washing your towels. Towels are meant to dry off water and absorb it, and not just spread it around.
Are you washing your towels using fabric softener and dryer sheets? If so, you are helping create this problem. Fabric softener does have some benefits. It can help give your clothes a fresh scent and make them softer, just as the name suggests. Everyone loves a nice soft towel, so it makes sense that you would reach for the fabric softener on laundry day. Dryer sheets and fabric softener are designed to help with wrinkles in clothing, but when used in the towels, they can leave a silicone residue on them that interferes with the absorbency. The residue left on the towels can also lock in odors, making your towels have a mildew scent.
Plush towels aren't meant to last forever, but there are ways to keep towels nice and soft without interfering with the absorbency. This process will also work for towels that have been damaged by cycles using fabric softener and dryer sheets. Instead of using fabric softener and dryer sheets, add a quarter cup of distilled vinegar to the wash cycle. If your machine is newer and has a space for detergent, you can add the vinegar right where the detergent goes. Once that cycle is done, run the cycle again, but add a cup of baking soda instead of the vinegar. If the scent is too much with the vinegar, you can dampen a washcloth and add a few drops of an essential oil, then put it in the dryer with the rest of the towels.
Fabric softener isn't just bad for towels. You should also avoid using it when cleaning some other materials as well. When washing microfiber, skip the softener since it can destroy the effectiveness of the threads to trap dust and quickly absorb any spills. Sportswear is designed to wick away sweat from the skin to help keep you cool when working out. Fabric softener will also coat these fabrics so that the material won't do a good job of wicking away the sweat. Children's sleepwear is required to be flame resistant to help reduce the risk that it will catch on fire. However, when you wash your kid's pajamas in a load with fabric softener it will impact the flame resistant properties. This also goes for any water repellant fabrics. It impacts the ability to repel the water and once that happens, there is really no point in using those types of garments.
If you just can't ditch the fabric softener and you dream of wrapping yourself up in a towel that has that familiar scent, you can still use dryer sheets occasionally. Skip a few washes here and there, in order to help your towels maintain their absorbency. Once you start noticing your towels not working as effectively, it's time for the baking soda and vinegar rinse again. If you are using fabric softener, make sure you are following the directions on the label and you may want to adjust the amount you are using in accordance with the size of the load. Newer washing machines have a specific spot that is just for the softener, in order to properly distribute it during the wash cycle. Also, don't let any fabric softener come directly in contact with clothes, since it can leave behind stains.
Three Week Pet and House Sitting Turns Into a Year Long Mystery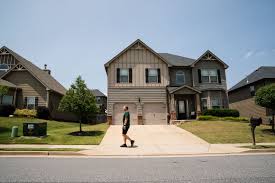 Any responsible pet owner knows that if you cannot bring the animals with you then you need to make arrangements to ensure they are taken care of. If you are going to be gone for any length of time it is also a good idea to have someone check in on the house once in a while to make sure everything is ok. Last year one Canadian man agreed to watch his neighbor's home while they were away.
The neighbors were going to be traveling for a few weeks visiting family overseas. They asked the man and his wife to watch the house and their pets and check on the house for three weeks while they went to Taiwan as his mother was dying and they wanted to see her and spend time with the family. They left the man $500 dollars for food for their 2 German Sheppards and their cat. The man agreed and went over daily to feed the pets and would walk through the house to check on things every week.
On July 1, he got an email asking if the man and his wife could watch things for a little longer. It was taking more time than they expected to take care of everything after his mother had died. They agreed and expected the man to return in 2 week's time. They never arrived and no other communications were received. On July 21, the man sent an email but never got a reply. By the end of the month the neighbor's cell phone had been disconnected and he was not responding to any email messages at all now. At some point in the following weeks a pipe had burst and ended up flooding the basement causing massive water damage. The man did not know what to do now since he still could not get in touch with the family.
He ended up paying someone out of his own pocket to have the leak fixed, and he also paid for one of their dogs to have surgery. This was quickly becoming a real nightmare situation, and worst of all, he had no idea how long it was going to last. He thought about trying to track them down via social media but they had a very common last name and he had no address or name for contact on who they were staying with in Taiwan so it seemed a search on his own was going to be fruitless.
The electricity was still running in the house, which the man credited to an autopayment. The internet was also still working. There was no way to track down a place of employment or other contact ins Canada who might know the couple and be able to help track them down. So, after waiting nearly a year, the man filed a missing person report with the police to try and get some help finding out what happened to the couple. Eventually, they got a response- there was good news and bad news.
The good news was that the couple were alive and well and not dead or in prison as the man had feared. The bad news was that they seemed to be very irresponsible and privileged people. They said they had asked a relative to come to get the pets and deal with the house but had never checked in with him to see if any of it had been done. They said the man and his wife could keep the pets if they wanted or he could find some way to take them off their hands. He also seemed to care little about the house and made a statement along the lines of – if we ever come back we can pay to fix it or just buy a new house.
The man said that he and his wife would keep the pets as they couldn't bear to give them up after a year of caring for them. They were also very worried about what this couple may do with animals they seemed to truly care so little about. It is one of the most bizarre stories ever, but at least it ends on a happy not and those pets are still in good hands and are being loved and cared for. But let this be a warning before anyone agrees to house sit or pet sit for something- get all the details and contact information before you ever say yes!