How to Save Your Towels with This Laundry Hack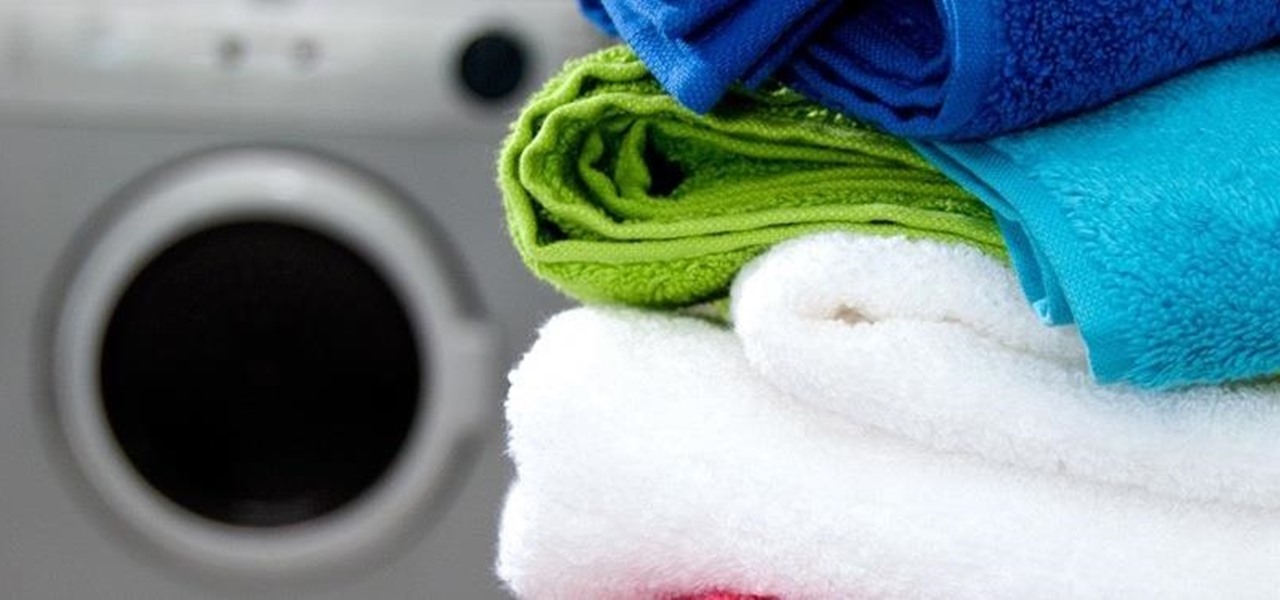 Picture this in your head. You step out of the shower, grab a towel, and attempt to dry off. After a few minutes go by, you still aren't dry and your towel isn't doing what it's supposed to do. The issue could be the way you are washing your towels. Towels are meant to dry off water and absorb it, and not just spread it around.
Are you washing your towels using fabric softener and dryer sheets? If so, you are helping create this problem. Fabric softener does have some benefits. It can help give your clothes a fresh scent and make them softer, just as the name suggests. Everyone loves a nice soft towel, so it makes sense that you would reach for the fabric softener on laundry day. Dryer sheets and fabric softener are designed to help with wrinkles in clothing, but when used in the towels, they can leave a silicone residue on them that interferes with the absorbency. The residue left on the towels can also lock in odors, making your towels have a mildew scent.
Plush towels aren't meant to last forever, but there are ways to keep towels nice and soft without interfering with the absorbency. This process will also work for towels that have been damaged by cycles using fabric softener and dryer sheets. Instead of using fabric softener and dryer sheets, add a quarter cup of distilled vinegar to the wash cycle. If your machine is newer and has a space for detergent, you can add the vinegar right where the detergent goes. Once that cycle is done, run the cycle again, but add a cup of baking soda instead of the vinegar. If the scent is too much with the vinegar, you can dampen a washcloth and add a few drops of an essential oil, then put it in the dryer with the rest of the towels.
Fabric softener isn't just bad for towels. You should also avoid using it when cleaning some other materials as well. When washing microfiber, skip the softener since it can destroy the effectiveness of the threads to trap dust and quickly absorb any spills. Sportswear is designed to wick away sweat from the skin to help keep you cool when working out. Fabric softener will also coat these fabrics so that the material won't do a good job of wicking away the sweat. Children's sleepwear is required to be flame resistant to help reduce the risk that it will catch on fire. However, when you wash your kid's pajamas in a load with fabric softener it will impact the flame resistant properties. This also goes for any water repellant fabrics. It impacts the ability to repel the water and once that happens, there is really no point in using those types of garments.
If you just can't ditch the fabric softener and you dream of wrapping yourself up in a towel that has that familiar scent, you can still use dryer sheets occasionally. Skip a few washes here and there, in order to help your towels maintain their absorbency. Once you start noticing your towels not working as effectively, it's time for the baking soda and vinegar rinse again. If you are using fabric softener, make sure you are following the directions on the label and you may want to adjust the amount you are using in accordance with the size of the load. Newer washing machines have a specific spot that is just for the softener, in order to properly distribute it during the wash cycle. Also, don't let any fabric softener come directly in contact with clothes, since it can leave behind stains.
Experts Warn Pet Owners About The Dangers Of Himalayan Salt Lamps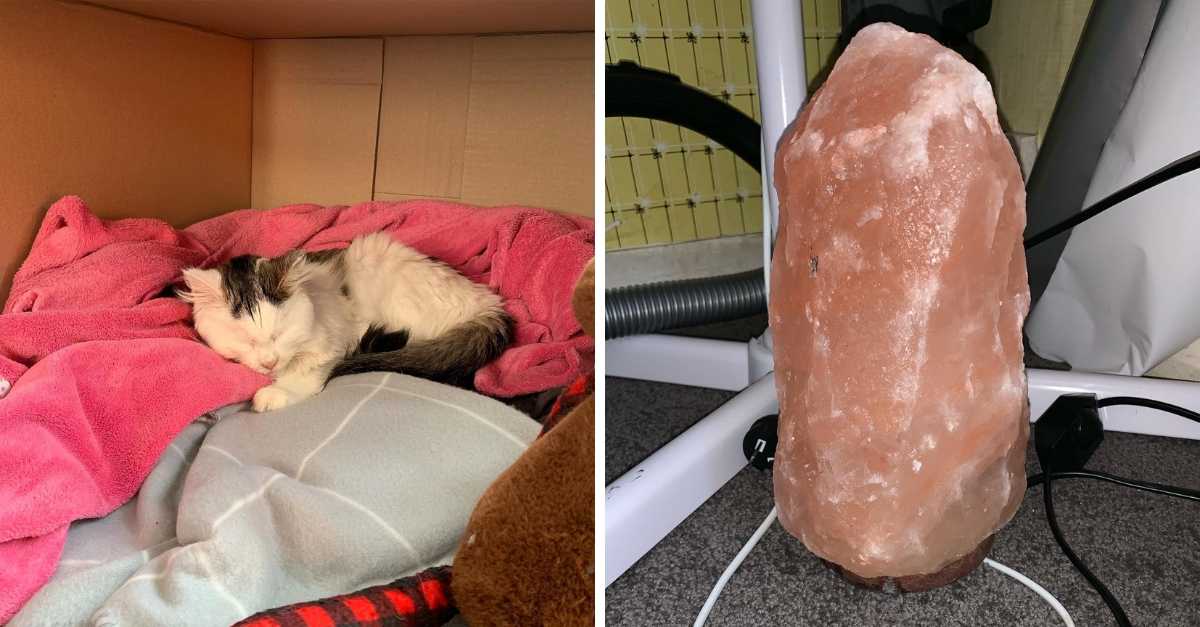 Pet owners are always looking to make sure that their four legged friends are safe and sound. It only makes sense, right? Our pets look to us for food, shelter and care. If we are not going to look out for them, who will? Now that Himalayan salt lamps are steadily rising in popularity, pet owners have been looking into the potential benefits that they have to offer.
These benefits are numerous to the owner but are these salt lamps truly safe for the pet? It is a question that certainly deserves answering. They might be a great addition to the home but these advantages could come at a cost to your pet. In a best case scenario, the lamps clean the air in the home and allow us to get a good night's sleep.
They are also said to offer a marked improvement to our serotonin levels. One woman has a horror story to offer about her cat and it is disconcerting, to say the least. The hidden dangers of these lamps need to be exposed, so that no other pets are forced to suffer from a similar fate. That's what makes this story such an important one to pass along and share with fellow pet owners.
After all, there are no shortage of people out there who are probably blissfully unaware of the issues that these lamps present. They reside at the intersection between home decoration and vital self care. It is easy to see why so many pet owners have already fallen under their spell. Maddie Smith was forced to wake up to a pet owner's worst nightmare recently.
Her cat was not behaving in her usual manner. Something was wrong with poor Ruby but Maddie was not sure what it was. Initially, she believed that the cat was simply feeling chilly. She tried her best to warm up Ruby and left for work. Unfortunately, the cat's condition slowly started to worsen. By the time Maddie was able to come back home, she could tell that something was seriously wrong with the cat.
When she took the animal to the vet's office, the connection between her condition and the Himalayan salt lamp that was being used had been revealed. Humans must avoid excessive exposure to salt and pets experience the same risk factors. These lamps release a sizable amount of salt into the air, causing pets to go through all sorts of harmful side effects.
If Maddie had not brought her pet to the vet's office when she had, we shudder to think of what may have happened next. Lamp owners need to take the proper precautions going forward. It all starts with proper lamp storage. The lamp cannot and should not be kept in an area that pets have easy access to. The owner should be storing the salt lamp far away from their animal.
Maddie's Facebook post about the matter was shared far and wide. She wanted to make sure that other pet owners did not make the same mistake as she did. It is easy to see how these errors happen, though. We mean well and we try our best to keep our homes looking and feeling nice. The last thing that any pet owner wants is to hurt their best friend.
Please do your part to assist other pet owners who might be experiencing similar issues by sharing this story. If you know someone who owns a pet and a Himalyan salt lamp, this is your chance to set things right. Ruby may have been licking this lamp excessively but she is going to be OK now! Let's do our part to make sure that other pet owners do not have to learn this lesson the hard way.