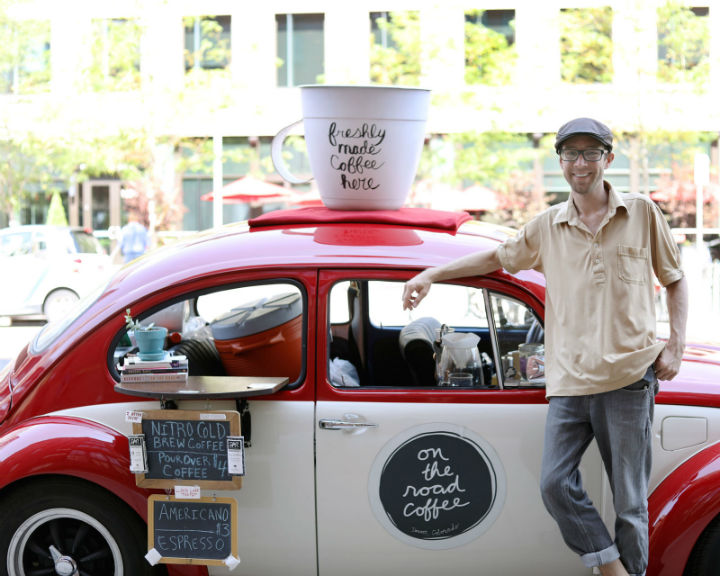 How to Run a Coffee Shop Out of a 1968 Beetle
f you quickly had to name one thing you couldn't live without that was not your phone, what would it be? Without even knowing you, I'm going to guess it's coffee. Coffee lovers out there all have their favorite coffee joint. It could be a small indie type place that specializes in only three drinks, or it can be a hugely marketed chain that promises to make your drink taste the same no matter what store you visit. It doesn't matter because coffee is a way of life for so many. It's the smell and the atmosphere and let's not forget how that warm cup feels in your hands.
One man from Denver, Colorado has completely changed coffee shops. He has his version of the American Dream in his 1968 Volkswagen Beetle. He calls it On the Road Coffee and he is always on the go. Matthew Pendleton sells coffee from him Beetle. He offers an Americano to shots of espresso.
He started this idea in May 2016 and wakes up each day focused on being the best he can be and serving up hot and tasty coffee to the people of Denver. The 36 year old wakes up at 4:30 every morning to greet the Mile High City. He has a Rok Espresso Maker, coffee grinder, manual coffeemaker and of course, the coffee beans. He has everything he needs to help his customers wake up. He has a spot across from Union Station and you will find him there every morning.
He didn't exactly come up with this idea on his own. He was inspired while on a trip to Thailand in 2015. While in Chiang Mai, Thailand, he saw someone doing a similar thing with a VW Bug and coffee. He decided to bring this unique idea back home with him. Matthew is an artist and he uses the earnings from On the Road to support his abstract art.
When he returned home, he found himself a beat up Beetle and before he knew it On the Road was literally on the road. He can't take full credit for the catchy name. Jack Kerouac's novel from 1957 On the Road helped Matthew name his business. Kerouac was known to talk about freedom, travel and finding oneself. He was an original, just like Matthew is.
On the Road has made a name for itself. He does well enough that he's able to run the business full time, but he doesn't have employees, not yet anyway. His customers seem to love it. They continue to come back for more. He gets an average of 15 to 20 people per day, which is just enough to keep him from losing money. Each year, he seems to do better than the one before. He expects the same of next year.
The next time you're in Denver, support a local business and get some great coffee. Be sire to find Matthew and his Beetle. You will be glad you did.
Paralyzed Farmer Returns to Work Thanks to One-of-a-Kind Tractor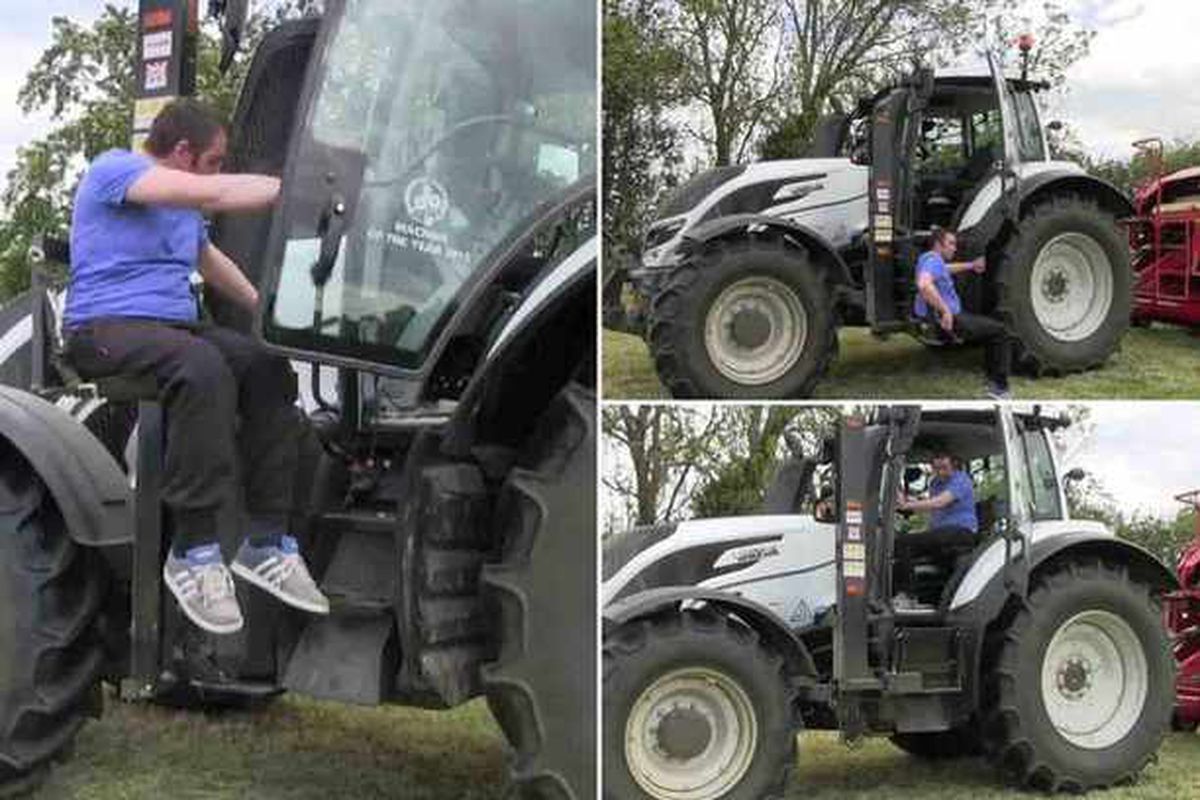 Matthew Evans was as hard a working farmer as there was in the country when the 30-year-old experienced a tragic accident. Left paralyzed from the chest down, Evans would have to turn away from his career as a farmer due to the repercussions of the sudden incident. Injured and desperate to get back on the road and into work, Evans would work alongside another disabled farmer to craft something that would change both of their lives.
Introducing the Valtra Tractor
Matthew had been leaving a Denbigh and Flint Show in late April 2014 when he was struck by a 4×4 truck while walking along the road. Injured and immediately in need of help, Evans would get taken to the Ysbyty Glan Clwyd in Rhyl before getting transferred via an ambulance to the Robert Jones and Agnes Hunt Orthopaedic Hospital. It was there that the agriculture contractor would be forced to undergo several operations to fix his spine. Broken in two places, the outcome of the incident was nothing less than dire.
While the incident was seven years ago at the time of this writing, Evans would require only ten months of recovery before he was able to return to some semblance of his normal routine. While the therapy was life-changing it was also painful, slow, and filled with frustration. After leaving rehab behind, Matthew knew that he would want more help in the future so that he could get back to life as he knew it. This would lead to a meeting with an engineer by the name of Andrew Stubbs.
The duo had met after Matthew wrote about his story, submitting it to WalesOnline. Stubbs had read Mathew's story on the website and due to his relative proximity to the farmer, the duo decided to connect. Stubbs had been living in Astle Farm East of Cheshire at the time and he had been disabled himself, offering another layer of connectivity between the two. Andrew said, "You can see by the smile on his face what it means to be back on the job."
Andrew Stubbs is a fellow disabled farmer who had been figuring out his own ways back into the industry. In order to get Matthew back on the tractor, the duo decided to work on a Valtra Tractor that had been specially fitted with a hydraulic chairlift. This chairlift would offer Matthew the ability to get in and out of the tractor while remaining in his wheelchair. Matthew says, "I've been using it for the past six weeks or so — and so far, no hiccups."
While working with Andrew, Matthew would request that the tractor be painted white so that he could drive it during his wedding the following year. For his part, Matthew has revered the ability to engage with and develop his independence once again, noting just how difficult the journey has been.
Andrew and Michael have shared their story extensively and it has been covered by the production company known as Funkimation. The video would get posted online to the Vimeo platform where tens of thousands of viewers have already viewed Michael's journey.