How to Run a Coffee Shop Out of a 1968 Beetle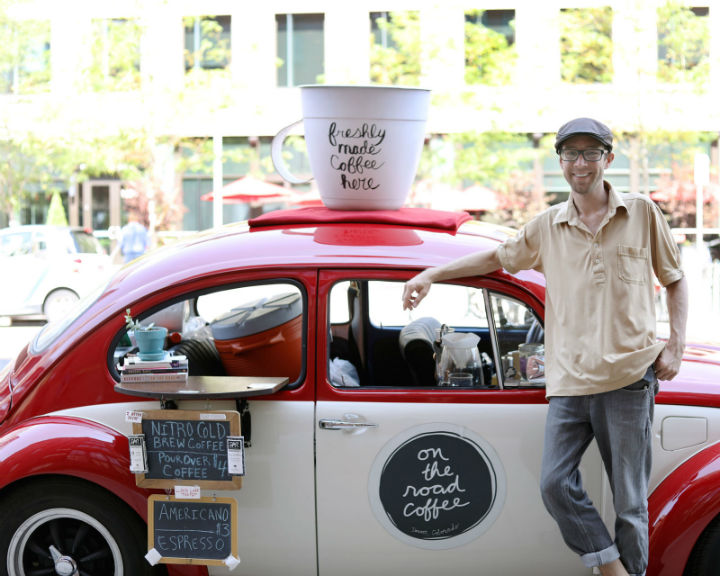 f you quickly had to name one thing you couldn't live without that was not your phone, what would it be? Without even knowing you, I'm going to guess it's coffee. Coffee lovers out there all have their favorite coffee joint. It could be a small indie type place that specializes in only three drinks, or it can be a hugely marketed chain that promises to make your drink taste the same no matter what store you visit. It doesn't matter because coffee is a way of life for so many. It's the smell and the atmosphere and let's not forget how that warm cup feels in your hands.
One man from Denver, Colorado has completely changed coffee shops. He has his version of the American Dream in his 1968 Volkswagen Beetle. He calls it On the Road Coffee and he is always on the go. Matthew Pendleton sells coffee from him Beetle. He offers an Americano to shots of espresso.
He started this idea in May 2016 and wakes up each day focused on being the best he can be and serving up hot and tasty coffee to the people of Denver. The 36 year old wakes up at 4:30 every morning to greet the Mile High City. He has a Rok Espresso Maker, coffee grinder, manual coffeemaker and of course, the coffee beans. He has everything he needs to help his customers wake up. He has a spot across from Union Station and you will find him there every morning.
He didn't exactly come up with this idea on his own. He was inspired while on a trip to Thailand in 2015. While in Chiang Mai, Thailand, he saw someone doing a similar thing with a VW Bug and coffee. He decided to bring this unique idea back home with him. Matthew is an artist and he uses the earnings from On the Road to support his abstract art.
When he returned home, he found himself a beat up Beetle and before he knew it On the Road was literally on the road. He can't take full credit for the catchy name. Jack Kerouac's novel from 1957 On the Road helped Matthew name his business. Kerouac was known to talk about freedom, travel and finding oneself. He was an original, just like Matthew is.
On the Road has made a name for itself. He does well enough that he's able to run the business full time, but he doesn't have employees, not yet anyway. His customers seem to love it. They continue to come back for more. He gets an average of 15 to 20 people per day, which is just enough to keep him from losing money. Each year, he seems to do better than the one before. He expects the same of next year.
The next time you're in Denver, support a local business and get some great coffee. Be sire to find Matthew and his Beetle. You will be glad you did.
Why women make capable firefighters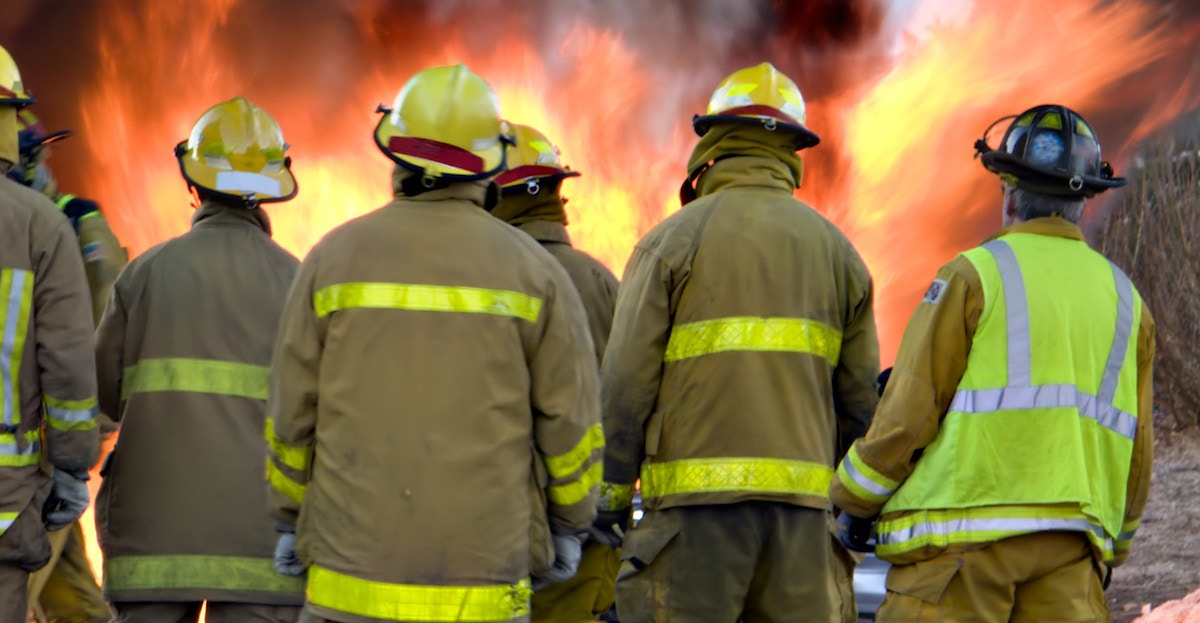 It's unfortunate that the idea persists in society that women are not capable of working as firefighters. As women have become increasingly prominent in other industries that have been traditionally dominated by males such as construction and logging, their numbers on the ranks of firefighting squads continue to remain low.
Take the Fire Department of New York as an example. In 2018, five women succeeded in graduating from New York City's Fire Academy. While some progress has been made for women in the FDNY since the fire department lost a gender discrimination lawsuit back in 1982, there are still fewer than one percent of firefighters for the department who are female. While fire departments in cities such as Seattle, Minneapolis, and Miami have more women, the average for fire departments across the nation is only about five percent female.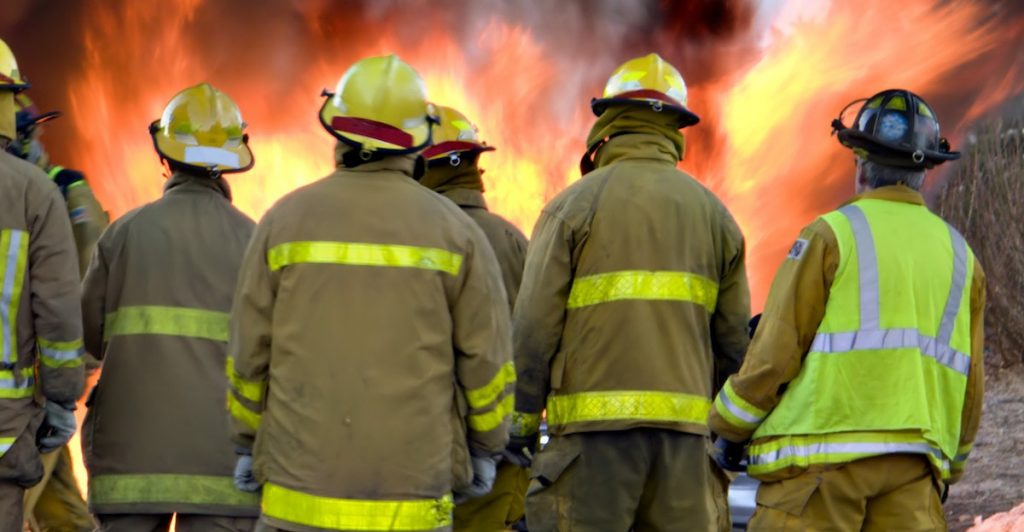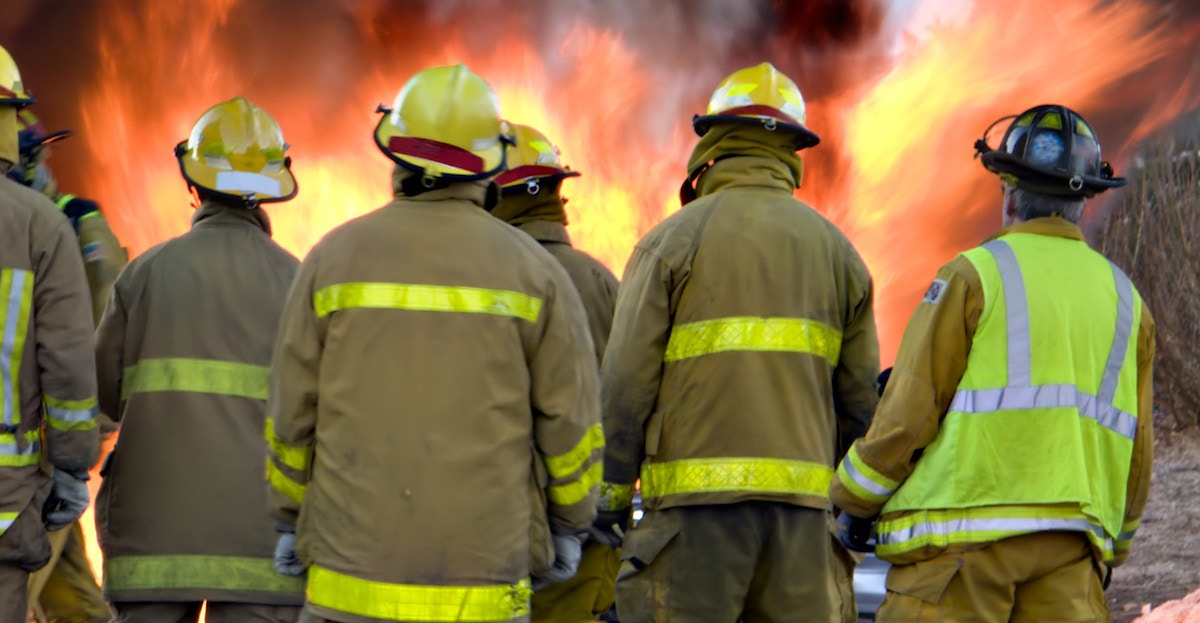 Historically, women have long been successfully putting out fires in this country. Back in 1815, Molly Williams volunteered to serve at the firehouse fo New York City's Oceanus Engine Company No. 11. Williams was a female slave working with a company that was not only all male, but all white as well. Williams was offered a job after she single-handedly handled a call when every man in the company was unable to handle the call because of being infected by the flu.
Another early female firefighter in the US was Emma Vernell. She was 50 years old when she became the first woman to work as a firefighter in the state of New Jersey.
Some people continue to wonder if women are really capable of working as firefighters. One needs only look at statistics to find an answer to this quandary. Consider statistics from the national Candidate Physical Abilities Test that firefighters need to pass. In 2008, 70 percent of all women who took the exam passed. This figure is not significantly far behind the percentage of men who passed the exam. In the same year, 75 percent of men passed. This shows that women are not statistically far behind men in taking the exam and passing or failing is more a matter of individual capabilities than a question of gender.
It's likely that women remain underrepresented in the firefighting profession because of traditionally perceived gender roles. Fire departments all over the country have been found to have testing and qualification procedures that not only discriminate against women, but also against minorities as well. Available equipment is often designed to fit men rather than women. Also, harassment toward women is rampant in some departments.
Nevertheless, women succeed in careers as firefighters. In fact, hundreds of women have attained the rank of captain or lieutenant in their careers as firefighters. In fact, the city of San Francisco fire department was led by a woman, Chief JoAnne Hayes-White, as of 2004.
It's important that people realize that females are perfectly capable of serving as firefighters because, as a female Wisconsin firefighter once remarked, "No one cares if you're a woman when their house is on fire".