How Pregnancy Will Change Your Body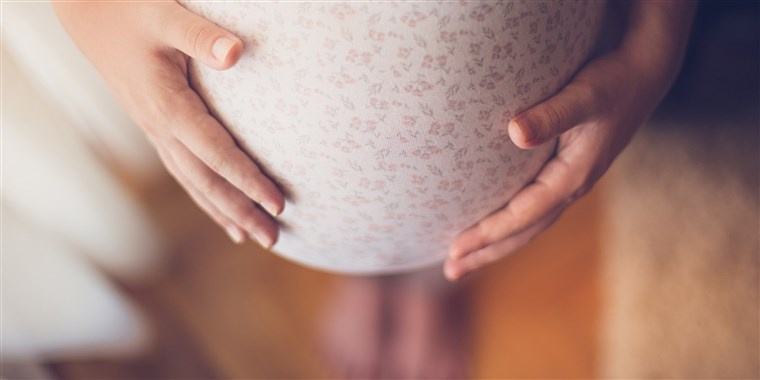 Becoming pregnant and bringing a new child into the world will do a lot more than just create a temporary belly bump and related large waistline. It will also trigger a number of changes to a woman's body, some remaining permanent. And they are not the predictable ones that women typically learn in high school or from science books. Instead, many of the changes are going to be things that only women know and pass on from person to person verbally. And when one woman talks about them, those in the know will smile and nod agreeing. But to outsiders, motherhood remains a "joy" to look forward too.
Let's Talk about Those Tootsies
There are some parts of the body that get bigger with pregnancy, but don't expect feet to be on the typical expectation list from the doctor or generic pregnancy preparation pamphlets. The fact is, women's feet get slightly longer as their foot arch decreases. This change, often assumed caused by the baby weight and the body hormonally preparing muscles and ligaments to stretch, ends up triggering the need for new shoes. So no, it's not just about needing to shop for the sake of shopping alone.
Redefining the Term "Exhausted"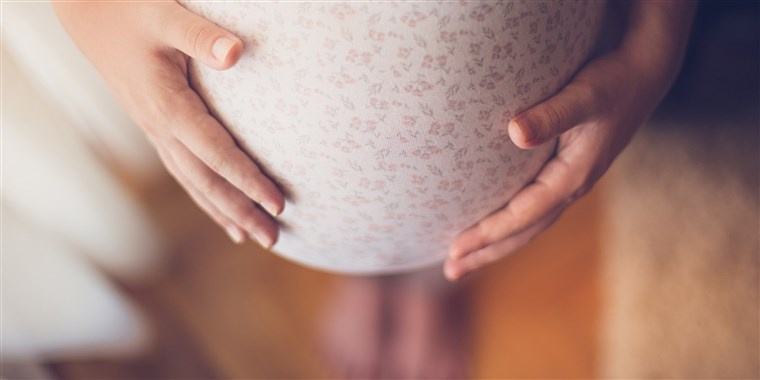 Because a woman's body has now become the creation system for a whole new life, it consumes a lot of energy, including what that mother-to-be would normally need to get through the day. The result is a regular and ongoing feeling of being wiped out most of the day. This sensation happens off and on from trimester to trimester, skipping the second one and returning again on the tail end.
Getting a Healthy Glow
Hormones being the culprits they are, will trigger a significant production of facial oil. That in turn will give you a very Roman healthy look which also makes a pregnant woman look a bit younger too. You're going to feel like your face is greasy more than not, but everyone is going admire how beautiful you look. Go with it; the facial changes are one of the up sides of the body changes.
Be a Lot More Careful
Pregnant women trip, stumble and fall a lot more than normal. The same hormone affecting the feet is affect all the other joints too, causing ligaments to stretch. Unfortunately, this benefit for allowing a woman to give birth will also affect all her other ligaments, making ankles and knees in particularly a lot more wobbly. No surprise, women tend to wear flats a lot during the second and third trimester for better traction and less falling risk.
Mommy Brain
Yep, you're not suddenly going stupid after years of being a genius; you have mommy brain when pregnant. Pregnancy is often associated with mentally feeling cloudy or forgetting a lot of things. When you have a being inside of you taking up some of that oxygen in your circulatory system, it's going to have an effect, and this one cuts down on the oxygen going to your brain. That will affect your ability to maintain concentration or use short-term memory in a normal fashion. Plan on writing things down a lot to remember what you need 30 minutes later.
Yes, having a child is a beautiful thing, and yes, you will get a bigger belly and breasts as part of the change to make a pregnancy happen. But there's a lot of other changes in the package that can be a bit of a surprise. It's up to you if you want to share them after your pregnancy, but it does make being pregnant a bit easier knowing more of what to expect than always being surprised.
Man's Best Friend, Except When It's Time for the Weather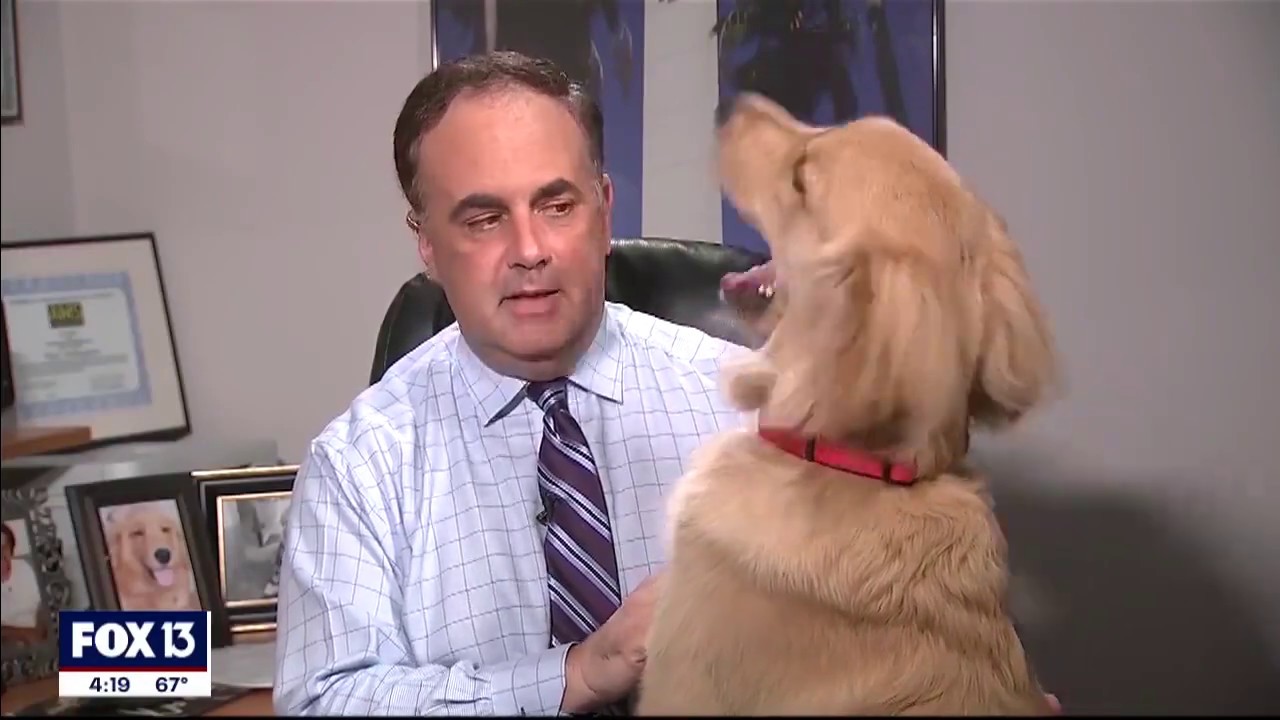 Working from home these days comes with a number of new challenges and risks that most never expected to deal with in their careers. But when the computer camera or conference video is placed in one's private accommodations, all sorts of issues can pop up that folks normally don't deal with in the office setting. Everything from what kind of photos, art or prints one has in the background to their furniture in a personal room to everything else the home is shared with becomes potentially exposed. And in the case of a particular weatherman trying to provide his meteorologist work online, man's best friend can be a notable interruption.
Paul Dellegato regularly works as meteorologist for Fox 13 based in Florida. However, like many others, Paul had to figure out in short notice how to relocate his work and his broadcast to his home to maintain social distance and health safety. While the access to his work networks and computer setups wasn't too hard, the readjustment to a home office and presentation place for his work took a bit of additional thinking. He had to pick a place in the house that would be free of distractions, walk-in surprises, problematic backgrounds, and not be invasive to his own home as well. What Paul didn't count on was that his own extended family might end up being the real disruption to Paul's broadcast.
In the clip provided, Paul is working as usual on his life TV broadcast and covering the weather for the day and the next few days' expectation. As he's going through the details and the changes in high and low pressures as well as the temperature predictions, someone doesn't want to let the weatherman continue. Paul's golden retriever, Brody, has decided to be a gate crasher and literally jump up in Paul's face and personal space. No matter how much Paul tries, his dog just keeps being persistent for his master's attention. Chances are the dog is probably hungry for dinner and is making a point about it. Doing so, however, Paul's dog is not only making a presence on the screen, the canine is goofing up the weather graphics on the nearby computer, making a ton of noise, and showing how useless it is for Paul to try to and stop the chaos. The audience loves it and Brody, and Paul's dog became the new digital mascot for Fox 13.
The weatherman's crisis resonates with all of us. We're all going through a big disruption, trying to reconstruct our professional work lives from home all over the country. So, to find a bit of humor in Paul's online dilemma with Brody provides a cathartic effect, helping us all find some humor and a bit of lightness in watching. Once you watch the show clip, you'll understand why Paul's situation went viral so fast.
Things didn't turn out bad for Paul. He earned big commendations for how patient he was able to stay under duress from Brody and the dog's insistent interruptions of his weather show. And it was clear Paul loves his furry buddy. So, the feeling now is the heck with the weather maps. How Brody behaves on camera will indicate if tomorrow will be a good weather day or otherwise.