How Pregnancy Will Change Your Body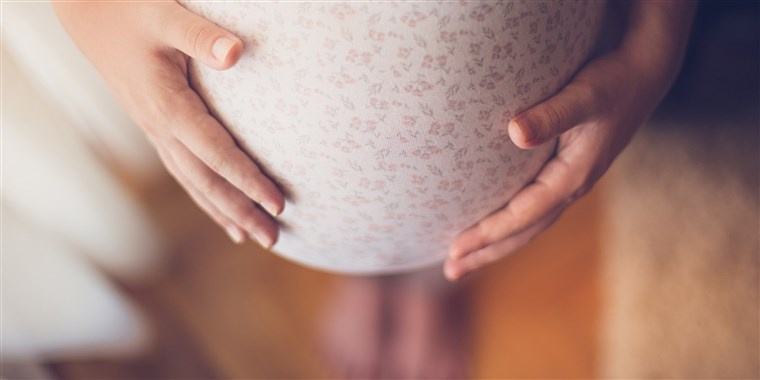 Becoming pregnant and bringing a new child into the world will do a lot more than just create a temporary belly bump and related large waistline. It will also trigger a number of changes to a woman's body, some remaining permanent. And they are not the predictable ones that women typically learn in high school or from science books. Instead, many of the changes are going to be things that only women know and pass on from person to person verbally. And when one woman talks about them, those in the know will smile and nod agreeing. But to outsiders, motherhood remains a "joy" to look forward too.
Let's Talk about Those Tootsies
There are some parts of the body that get bigger with pregnancy, but don't expect feet to be on the typical expectation list from the doctor or generic pregnancy preparation pamphlets. The fact is, women's feet get slightly longer as their foot arch decreases. This change, often assumed caused by the baby weight and the body hormonally preparing muscles and ligaments to stretch, ends up triggering the need for new shoes. So no, it's not just about needing to shop for the sake of shopping alone.
Redefining the Term "Exhausted"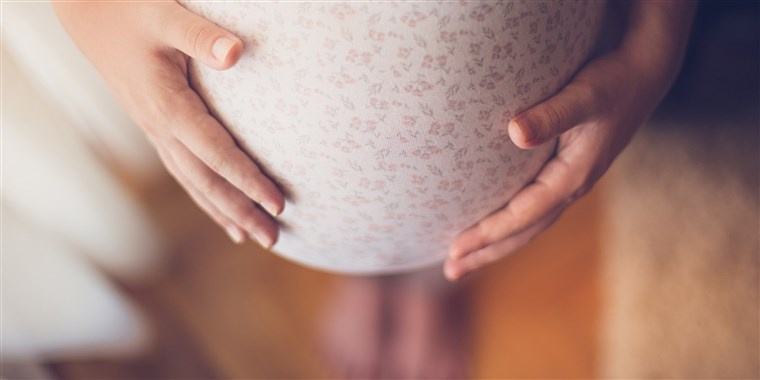 Because a woman's body has now become the creation system for a whole new life, it consumes a lot of energy, including what that mother-to-be would normally need to get through the day. The result is a regular and ongoing feeling of being wiped out most of the day. This sensation happens off and on from trimester to trimester, skipping the second one and returning again on the tail end.
Getting a Healthy Glow
Hormones being the culprits they are, will trigger a significant production of facial oil. That in turn will give you a very Roman healthy look which also makes a pregnant woman look a bit younger too. You're going to feel like your face is greasy more than not, but everyone is going admire how beautiful you look. Go with it; the facial changes are one of the up sides of the body changes.
Be a Lot More Careful
Pregnant women trip, stumble and fall a lot more than normal. The same hormone affecting the feet is affect all the other joints too, causing ligaments to stretch. Unfortunately, this benefit for allowing a woman to give birth will also affect all her other ligaments, making ankles and knees in particularly a lot more wobbly. No surprise, women tend to wear flats a lot during the second and third trimester for better traction and less falling risk.
Mommy Brain
Yep, you're not suddenly going stupid after years of being a genius; you have mommy brain when pregnant. Pregnancy is often associated with mentally feeling cloudy or forgetting a lot of things. When you have a being inside of you taking up some of that oxygen in your circulatory system, it's going to have an effect, and this one cuts down on the oxygen going to your brain. That will affect your ability to maintain concentration or use short-term memory in a normal fashion. Plan on writing things down a lot to remember what you need 30 minutes later.
Yes, having a child is a beautiful thing, and yes, you will get a bigger belly and breasts as part of the change to make a pregnancy happen. But there's a lot of other changes in the package that can be a bit of a surprise. It's up to you if you want to share them after your pregnancy, but it does make being pregnant a bit easier knowing more of what to expect than always being surprised.
A Bank and Non-Profit Company Help Girls Enter Tech and Other STEM Fields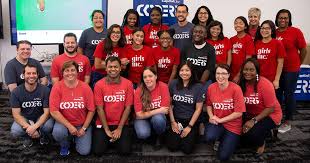 The technology field has undergone a lot of changes over the past few decades. One of the biggest changes has been the growing interest that women are taking. In secondary schools across the country, there has been an increased focus on STEM fields. STEM stands for science, technology, engineering, and math. Because of the increased focus, children of all backgrounds are beaming with a desire to learn more about these fields. This includes girls. Sadly, these are fields that have been historically dominated by men. This causes young women to be hesitant about joining these fields, knowing the societal pressure they might face. Fortunately, there is a nonprofit organization that exists to help women get into this field. This comes in the form of Girls, Inc.
The focus of this field is to help girls between the ages of six and 18 learn more about themselves and these fields as they strive to discover what it takes to build a successful career in these fields. This organization helps girls find mentoring relationships in a pro-girl environment and pushes them to conduct research that will help them build their resumes as they look to learn more about STEM fields. In this organization, girls learn about the various characteristics that are necessary to navigate social, gender, and economic barriers as they try to gain confidence and independence while also receiving a top-notch education.
Thie program also gives girls the chance to partner with one of the largest banks in the world. This comes in the form of CApital One, a well-respected financial institution that has a program known as Capital One Program. This program places girls in a position to work with volunteer coders, who are professionals in the tech field. This gives girls the chance to learn more about coding and computer design. In some situations, the girls might even be able to build their own applications. This gives participants a unique experience with app-building tools. They learn about algorithms and get to ask questions of some of the most successful and generous professionals in the field. The mentors play a critical role in helping girls enter this field. The goal of this program is to help people acquire the skills and resources they are going to need in order to survive in an economy that is largely driven by the tech field.
There are numerous locations throughout the country that Capital One has set up programs like this, including Texas and the Bay Area out in California. Given the tremendous success that this program has already seen, the program is likely to expand to other parts of the country. Capital One desires to partner with other nonprofit organizations that work to break down barriers in the STEM fields of all types. This organization is always trying to find ways to increase the amount of diversity in this field, including encouraging women to get more involved. In the eyes of many, the STEM fields are the future. These fields are going to produce novel products and services in fields such as engineering, computers, healthcare, and more.
It is incumbent on all of these organizations to push everyone, including girls and young women, to push people to think outside the box. Only when people start to step outside of their comfort zone will they discover what they are truly capable of accomplishing. This is true for young girls who would like to learn more about STEM fields and how they can turn a hobby into a long and rewarding career.