How feminine beauty helped boost morale during WWII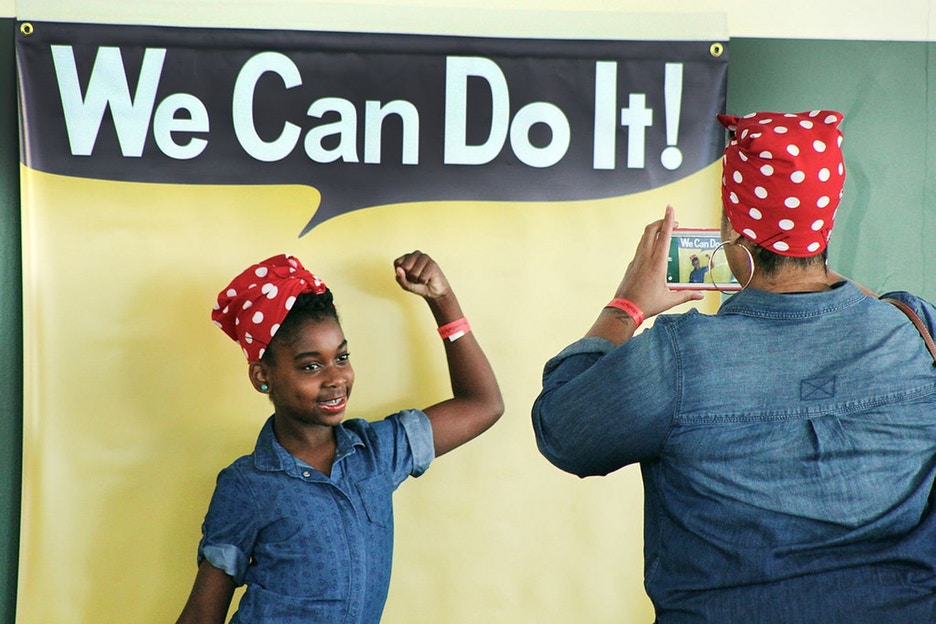 Wartime may have a reputation for depriving the population of luxuries like makeup. However, in reality a woman's ability and desire to make herself look good was actually especially important in the United States as WWII was raging over in Europe.
While WWII was going on, it was difficult for Americans at home across the Atlantic to keep their spirits up. After all, it seemed that the world was falling apart as the influence of fascism worldwide seemed to be growing daily. American soldiers had to go overseas to fight in deadly battles, and many of them would not come home. This significantly changed day-to-day existence, and many Americans struggled to perceive some normalcy during these tumultuous times.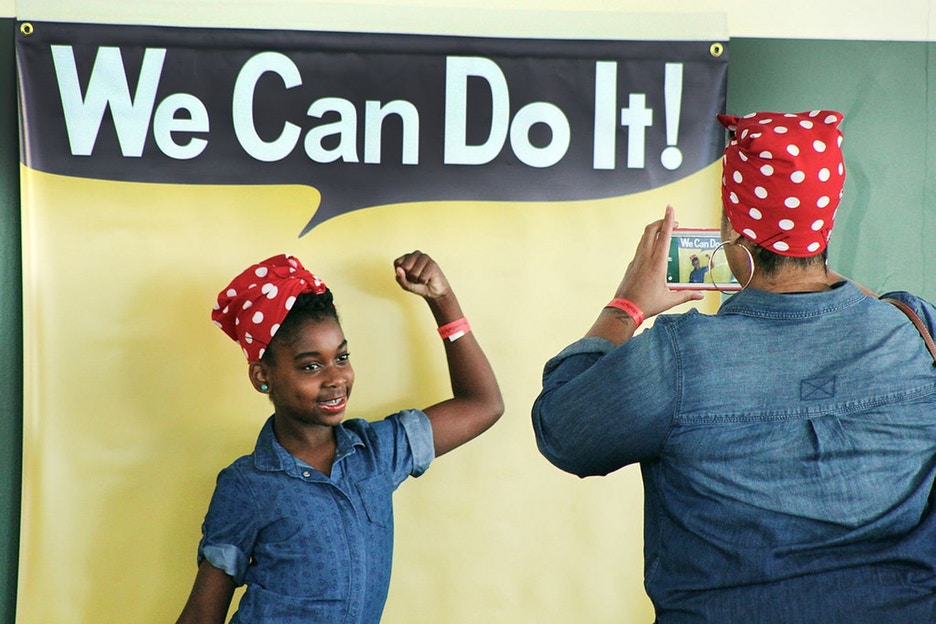 Those left at home had to make up for the work shortage that was caused by so many men being shipped overseas to fight for the Allies. It was imperative that United States firms continued to manufacture arms, supply the population with food, and carry out other essential work tasks despite the fact that so many men were gone. The absence of men meant that women had to step up and take over their work tasks.
It was difficult for women and society in general to adjust to the idea of women taking on work that had traditionally been reserved for men. However, society quickly accepted the changes by trying to minimize the societal shift and allow women to hang on to traditional notions of femininity and beauty through the continued use of makeup. In fact, in some ways continued use of makeup was even seen as a necessity for keeping morale up and minimizing the impact and shock caused by changing societal roles as women went to work.
Women who had to go to work during the war effort were devoted to maintaining their appearances despite having to carry out what was traditionally seen as ungraceful work for the female sex. That women continued to maintain their beauty by applying makeup showed that society continued to be healthy and normal despite the disruptions of the international conflicts going on overseas.
Women's continued use of makeup showed that America hadn't yet lost everything and was still hanging on to its everyday way of life. It also reminded soldiers coming home from fighting of the beauty in their everyday lives at home that they were fighting for.
Any sign of fatigue or despair in the nation's women could create an image that the war effort was floundering and the nation was losing the war. Producers of war propaganda latched on to the idea of encouraging women to put effort into their looks by using makeup and continuing to smile and beautify themselves. This in turn helped improve the attitudes of soldiers and the general populace as well. Morale is essential to winning a war, and makeup went a long way in improving morale in men and women alike.
The beauty and fashion industries continued to thrive as WWII raged despite the economic deprivations many had to suffer as a result of the war effort. At the same time, some women who couldn't afford to buy makeup had to creatively make their own by using things like vegetable dye to color their hair and beetroot for a natural lipstick source.
Propaganda posters showing Rosie the Riveter, for example, show a woman with makeup. Rosie the Riveter always looks tough as nails while also displaying beauty and femininity at the same time.
Beautiful Story Goes Viral as Educator Meets Two Wonderful Children at a New Orleans Saints Game.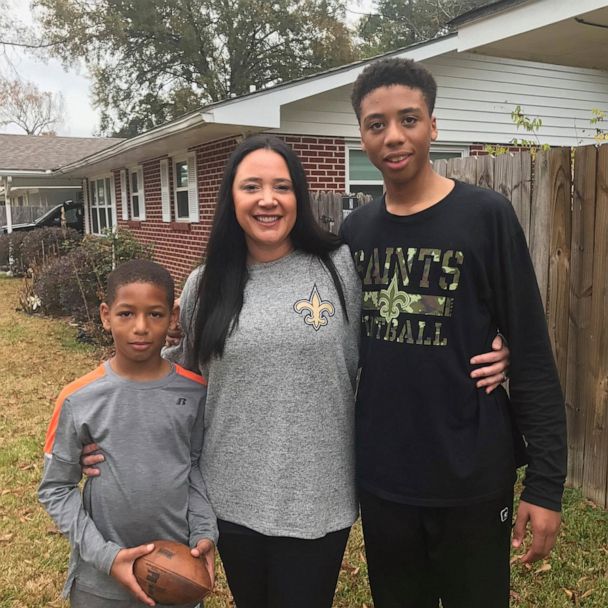 When Danielle and Dustin Trahan bought tickets for the Saints/Panthers game this season, they had no idea what they were getting into. In a world where we hear so much about how poorly people have behaved, it can be nice to have a little bit of a silver lining to admire. Danielle Trahan attended the New Orleans Saints versus the Carolina Panthers which was played in New Orleans. When she sat down at her seat beside her husband, she soon realized that she was seated next to a pair of young children. Quickly realizing that the two boys were without their parents, the Trahan's began to look out for the kids. What happened next was as delightful as it was inspiring!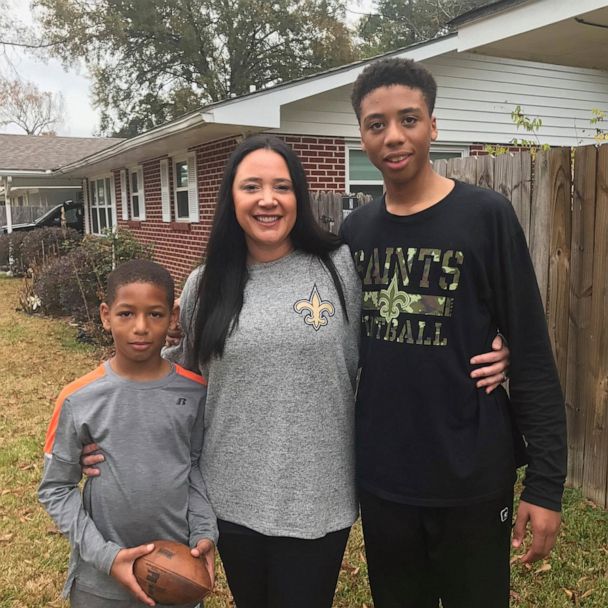 First and foremost, let's introduce you to Jairen Fisher and Terrion Shaffer, two brothers aged 8 and 14. Jairen and Terrion had been gifted a pair of tickets to the game by their father, Jonathan Shaffer. Unfortunately, the family could not afford to purchase enough tickets for everyone to attend. Knowing how much the game meant to Jairen and Terrion, their father decided to drop them off at the secured entry so that they could be escorted to their seats by the arena guards. Jonathan would wait at the gate after the game for his kids to be escorted back. Jonathan said, "When I sent them in and decided to send them by themselves, I was worried a little bit." Shaffer went on to expound, "But I wasn't worried a lot, because I know my kids. They can handle themselves, and I know they're respectable." As it turns out, Jonathan was more right than even he could have guessed!
During the game, Danielle and Dustin quickly struck up a friendship with the boys. Danielle noticed that Terrion would lift his brother onto his shoulders whenever the boy wanted a better view. The two kids would high five when the Saints made big plays, and they would groan in concert when something bad happened on the field. Through it all, both kids were respectful, polite, and utterly beaming with joy at the sight of the game going on below them. Trahan struck up a conversation with the kids and soon came to learn that they were from Baton Rouge and that young Jairen was only in 3rd grade and that this was the first football game that either boy had ever seen in person.
After the game ended with a Saints victory, the Trahan's made sure that the children made it back to their father who was waiting at the gate. Without thinking too much about it, Trahan would go home and share her story online. Danielle is a special ed paraeducator as well as a mother of four, and she was just blown away by how well-behaved and kind the children were. Danielle decided to share the photo they had taken with the boys just to share their stories. In the blink of an eye, Danielle's story was going viral. Thankfully this already sweet story has an even sweeter ending. After the story went viral, Jonathan and his sons were gifted tickets to a Monday Night Football game featuring the Saints and Colts. Guess what else? The boys wanted to see the game with Danielle! The two families managed to reconnect via the internet and have since become close friends.
In a world of anger and cynicism, isn't it nice to hear about two lovely families coming together to do something nice?