How feminine beauty helped boost morale during WWII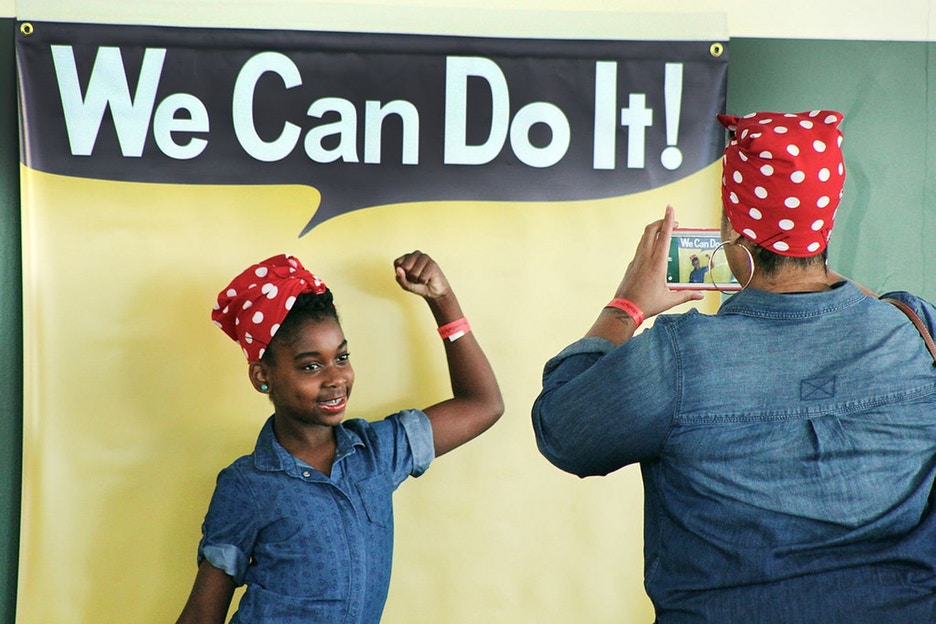 Wartime may have a reputation for depriving the population of luxuries like makeup. However, in reality a woman's ability and desire to make herself look good was actually especially important in the United States as WWII was raging over in Europe.
While WWII was going on, it was difficult for Americans at home across the Atlantic to keep their spirits up. After all, it seemed that the world was falling apart as the influence of fascism worldwide seemed to be growing daily. American soldiers had to go overseas to fight in deadly battles, and many of them would not come home. This significantly changed day-to-day existence, and many Americans struggled to perceive some normalcy during these tumultuous times.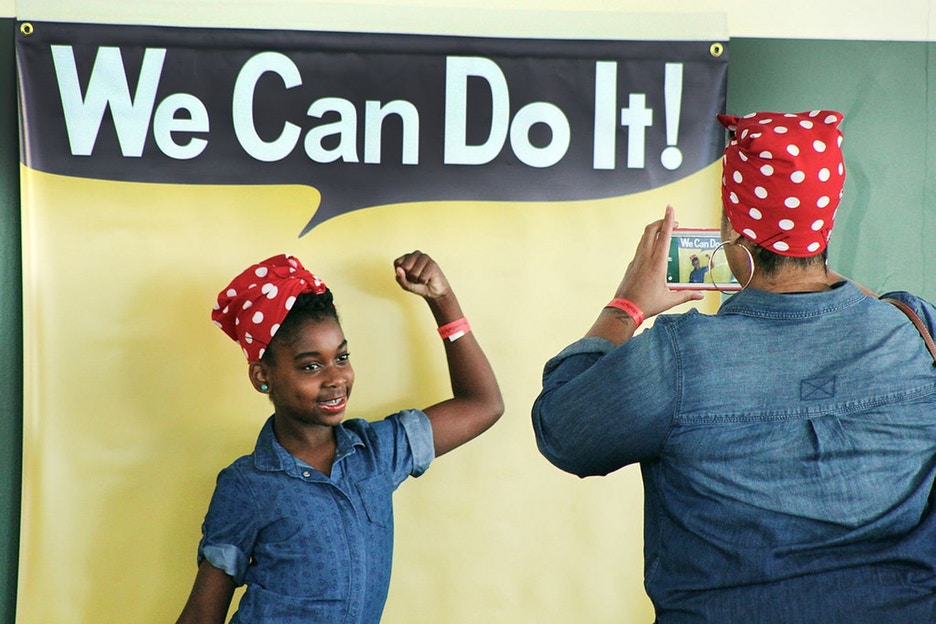 Those left at home had to make up for the work shortage that was caused by so many men being shipped overseas to fight for the Allies. It was imperative that United States firms continued to manufacture arms, supply the population with food, and carry out other essential work tasks despite the fact that so many men were gone. The absence of men meant that women had to step up and take over their work tasks.
It was difficult for women and society in general to adjust to the idea of women taking on work that had traditionally been reserved for men. However, society quickly accepted the changes by trying to minimize the societal shift and allow women to hang on to traditional notions of femininity and beauty through the continued use of makeup. In fact, in some ways continued use of makeup was even seen as a necessity for keeping morale up and minimizing the impact and shock caused by changing societal roles as women went to work.
Women who had to go to work during the war effort were devoted to maintaining their appearances despite having to carry out what was traditionally seen as ungraceful work for the female sex. That women continued to maintain their beauty by applying makeup showed that society continued to be healthy and normal despite the disruptions of the international conflicts going on overseas.
Women's continued use of makeup showed that America hadn't yet lost everything and was still hanging on to its everyday way of life. It also reminded soldiers coming home from fighting of the beauty in their everyday lives at home that they were fighting for.
Any sign of fatigue or despair in the nation's women could create an image that the war effort was floundering and the nation was losing the war. Producers of war propaganda latched on to the idea of encouraging women to put effort into their looks by using makeup and continuing to smile and beautify themselves. This in turn helped improve the attitudes of soldiers and the general populace as well. Morale is essential to winning a war, and makeup went a long way in improving morale in men and women alike.
The beauty and fashion industries continued to thrive as WWII raged despite the economic deprivations many had to suffer as a result of the war effort. At the same time, some women who couldn't afford to buy makeup had to creatively make their own by using things like vegetable dye to color their hair and beetroot for a natural lipstick source.
Propaganda posters showing Rosie the Riveter, for example, show a woman with makeup. Rosie the Riveter always looks tough as nails while also displaying beauty and femininity at the same time.
The battle of Saving the planet from the man-made climate crisis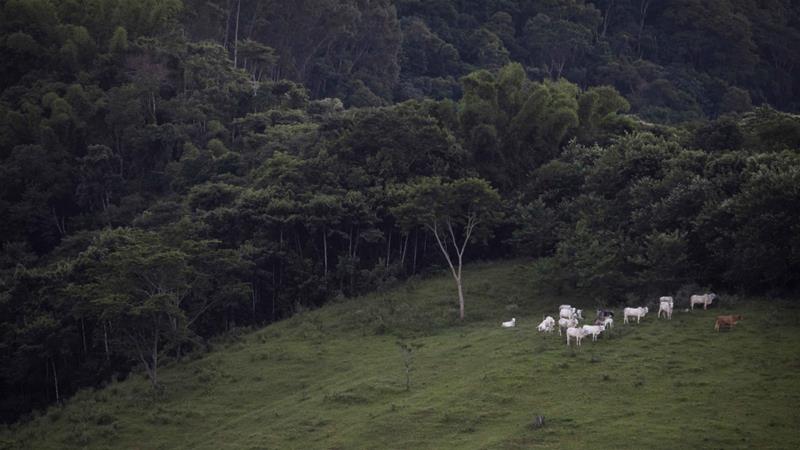 America has gone through a series of disasters since the 1900s. Some hazards are natural, while others are man-made—directly or indirectly caused by human beings. We cannot forget the 1930 dust storm—popularly known as the Dust Bowl that ravaged throughout the Great Plains states, killing thousands of people and leaving over two million displaced. The horrific storms choked livestock, destroyed everything they came across, including houses. Crops were also not spared; they even blocked the sun!
Human activity
Just like other climate crisis caused by man today, the Dust Bowl was primarily caused by human activity during the early 1920s. Farmers had begun using machinery to farm, which ripped off the prairie's natural anti-drought grasses and fertile topsoil, and that was not all. Later, drought struck the region in 1931, and black blizzards—massive dust storms–took over the plains. By mid-1935, more than 35 million acres of farmland had been destroyed while the topsoil of over 100 million acres blown away.
Action
President Franklin Roosevelt requested the Civilian Conservation Corps, the US Forest Service, and the Works Progress Administration to create a shelter belt with trees running in a 100-mile wide zone starting from North Dakota to Texas. This would help save the land and provide a permanent natural barrier against dust storms. Before the end of 1935, planting had already commenced in Green County, Southwest of Oklahoma.
This was practically the most strategic position, to begin with as the trees were quite effective at holding and protecting the topsoil, which would eventually stabilize the land. Trees offered natural barriers to prevent winds and dust from sweeping the plains. By 1942 over 220 million trees had been planted, 30, 233 shelter belts covering over 18,600 sq. Miles. For records, this was the most focused and largest US government project of addressing environmental crises.
History repeating itself
Presently, the shelter belt in the Great Plains is slowly getting eliminated by farmers cutting down trees to create room for planting. In Nebraska alone, approximately 57% of FDR trees are down, either cut or burned. With such trends, the Dust Bowl is in every way knocking or waiting for an opportunity to strike. Nature is unforgiving and a dreaded ecological disaster not just for America alone, but for the whole world. While climate continues being a timing bomb, America seems unbothered or has lost the ability to make efforts towards saving the environment.
Planting around 220 million trees seems like a dream or a fairy tale that never existed in a country that has been neglecting massive infrastructure projects for years. But if we could come together and take the responsibility to plant trees, we would all be combating our country's contribution to climate change and ultimately making the world a better place.
What should be done
According to Tom Crowther, an ecologist at the Swiss university ETH Zurich, if we could all work together and plant about 1.2 trillion trees across the planet, they would be able to absorb a minimum of 90 billion tons of carbon dioxide. Trees are a great way of getting rid of carbon dioxide from the atmosphere. Other countries have embraced tree planting, and others are already working on planting more trees.
China has already planted more than 50 billion trees in its anti desertification project—the Great Green Wall. The Australian government also announced to plant one billion trees by 2030, and the UN's Billion Tree campaign has already planted over 15 billion trees since its launch in 2006. We hope that the American government will also come together to help in this mighty fight of saving the planet.