How feminine beauty helped boost morale during WWII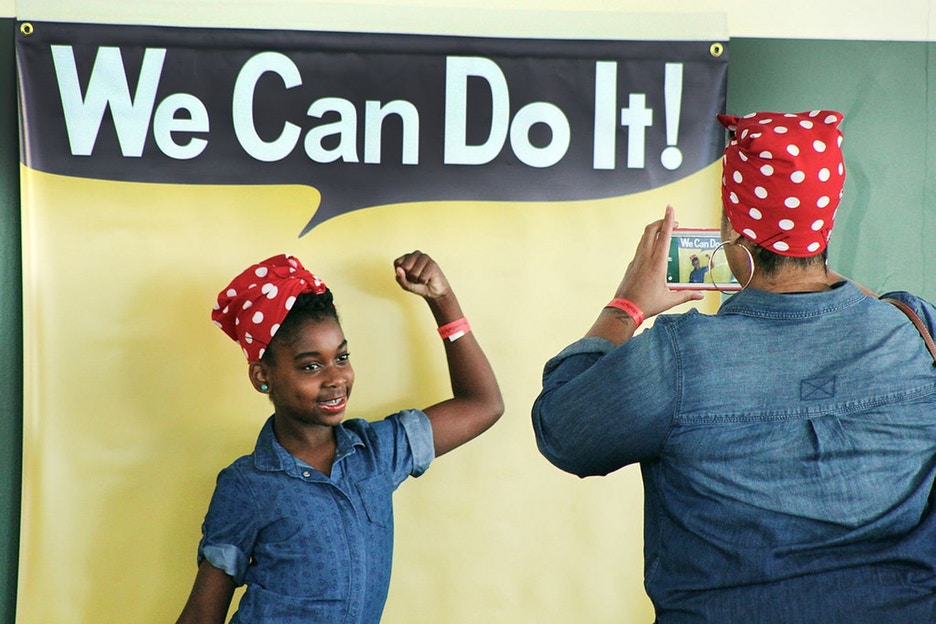 Wartime may have a reputation for depriving the population of luxuries like makeup. However, in reality a woman's ability and desire to make herself look good was actually especially important in the United States as WWII was raging over in Europe.
While WWII was going on, it was difficult for Americans at home across the Atlantic to keep their spirits up. After all, it seemed that the world was falling apart as the influence of fascism worldwide seemed to be growing daily. American soldiers had to go overseas to fight in deadly battles, and many of them would not come home. This significantly changed day-to-day existence, and many Americans struggled to perceive some normalcy during these tumultuous times.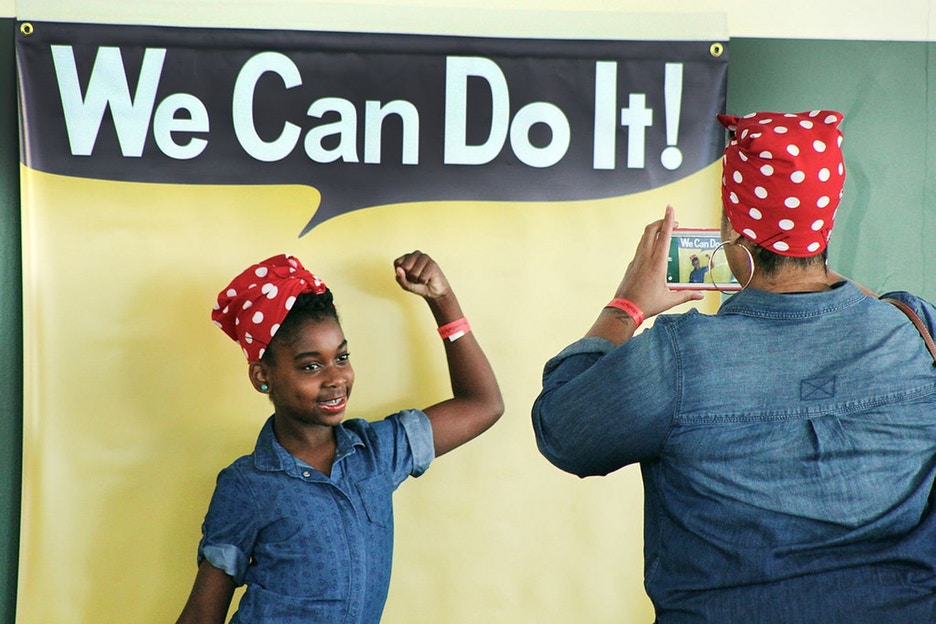 Those left at home had to make up for the work shortage that was caused by so many men being shipped overseas to fight for the Allies. It was imperative that United States firms continued to manufacture arms, supply the population with food, and carry out other essential work tasks despite the fact that so many men were gone. The absence of men meant that women had to step up and take over their work tasks.
It was difficult for women and society in general to adjust to the idea of women taking on work that had traditionally been reserved for men. However, society quickly accepted the changes by trying to minimize the societal shift and allow women to hang on to traditional notions of femininity and beauty through the continued use of makeup. In fact, in some ways continued use of makeup was even seen as a necessity for keeping morale up and minimizing the impact and shock caused by changing societal roles as women went to work.
Women who had to go to work during the war effort were devoted to maintaining their appearances despite having to carry out what was traditionally seen as ungraceful work for the female sex. That women continued to maintain their beauty by applying makeup showed that society continued to be healthy and normal despite the disruptions of the international conflicts going on overseas.
Women's continued use of makeup showed that America hadn't yet lost everything and was still hanging on to its everyday way of life. It also reminded soldiers coming home from fighting of the beauty in their everyday lives at home that they were fighting for.
Any sign of fatigue or despair in the nation's women could create an image that the war effort was floundering and the nation was losing the war. Producers of war propaganda latched on to the idea of encouraging women to put effort into their looks by using makeup and continuing to smile and beautify themselves. This in turn helped improve the attitudes of soldiers and the general populace as well. Morale is essential to winning a war, and makeup went a long way in improving morale in men and women alike.
The beauty and fashion industries continued to thrive as WWII raged despite the economic deprivations many had to suffer as a result of the war effort. At the same time, some women who couldn't afford to buy makeup had to creatively make their own by using things like vegetable dye to color their hair and beetroot for a natural lipstick source.
Propaganda posters showing Rosie the Riveter, for example, show a woman with makeup. Rosie the Riveter always looks tough as nails while also displaying beauty and femininity at the same time.
Man's Best Friend, Except When It's Time for the Weather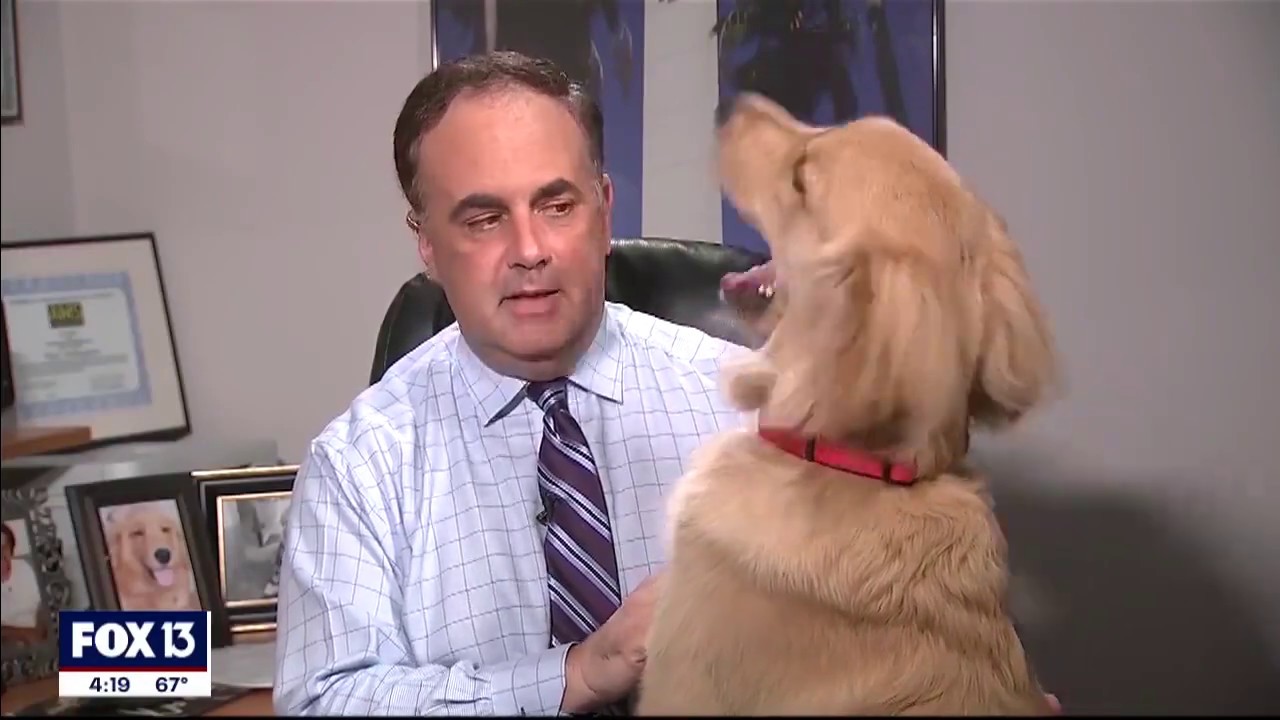 Working from home these days comes with a number of new challenges and risks that most never expected to deal with in their careers. But when the computer camera or conference video is placed in one's private accommodations, all sorts of issues can pop up that folks normally don't deal with in the office setting. Everything from what kind of photos, art or prints one has in the background to their furniture in a personal room to everything else the home is shared with becomes potentially exposed. And in the case of a particular weatherman trying to provide his meteorologist work online, man's best friend can be a notable interruption.
Paul Dellegato regularly works as meteorologist for Fox 13 based in Florida. However, like many others, Paul had to figure out in short notice how to relocate his work and his broadcast to his home to maintain social distance and health safety. While the access to his work networks and computer setups wasn't too hard, the readjustment to a home office and presentation place for his work took a bit of additional thinking. He had to pick a place in the house that would be free of distractions, walk-in surprises, problematic backgrounds, and not be invasive to his own home as well. What Paul didn't count on was that his own extended family might end up being the real disruption to Paul's broadcast.
In the clip provided, Paul is working as usual on his life TV broadcast and covering the weather for the day and the next few days' expectation. As he's going through the details and the changes in high and low pressures as well as the temperature predictions, someone doesn't want to let the weatherman continue. Paul's golden retriever, Brody, has decided to be a gate crasher and literally jump up in Paul's face and personal space. No matter how much Paul tries, his dog just keeps being persistent for his master's attention. Chances are the dog is probably hungry for dinner and is making a point about it. Doing so, however, Paul's dog is not only making a presence on the screen, the canine is goofing up the weather graphics on the nearby computer, making a ton of noise, and showing how useless it is for Paul to try to and stop the chaos. The audience loves it and Brody, and Paul's dog became the new digital mascot for Fox 13.
The weatherman's crisis resonates with all of us. We're all going through a big disruption, trying to reconstruct our professional work lives from home all over the country. So, to find a bit of humor in Paul's online dilemma with Brody provides a cathartic effect, helping us all find some humor and a bit of lightness in watching. Once you watch the show clip, you'll understand why Paul's situation went viral so fast.
Things didn't turn out bad for Paul. He earned big commendations for how patient he was able to stay under duress from Brody and the dog's insistent interruptions of his weather show. And it was clear Paul loves his furry buddy. So, the feeling now is the heck with the weather maps. How Brody behaves on camera will indicate if tomorrow will be a good weather day or otherwise.