How feminine beauty helped boost morale during WWII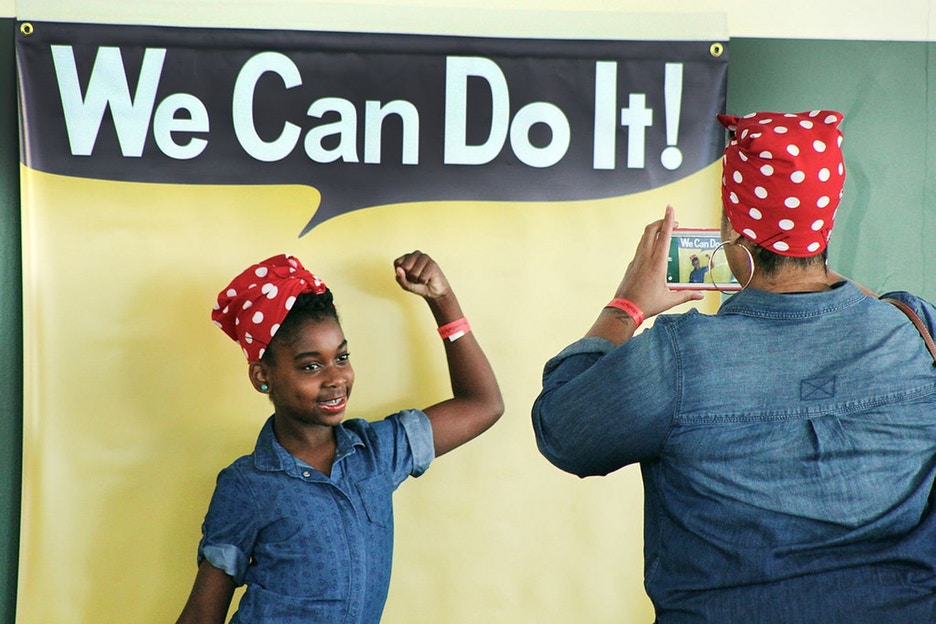 Wartime may have a reputation for depriving the population of luxuries like makeup. However, in reality a woman's ability and desire to make herself look good was actually especially important in the United States as WWII was raging over in Europe.
While WWII was going on, it was difficult for Americans at home across the Atlantic to keep their spirits up. After all, it seemed that the world was falling apart as the influence of fascism worldwide seemed to be growing daily. American soldiers had to go overseas to fight in deadly battles, and many of them would not come home. This significantly changed day-to-day existence, and many Americans struggled to perceive some normalcy during these tumultuous times.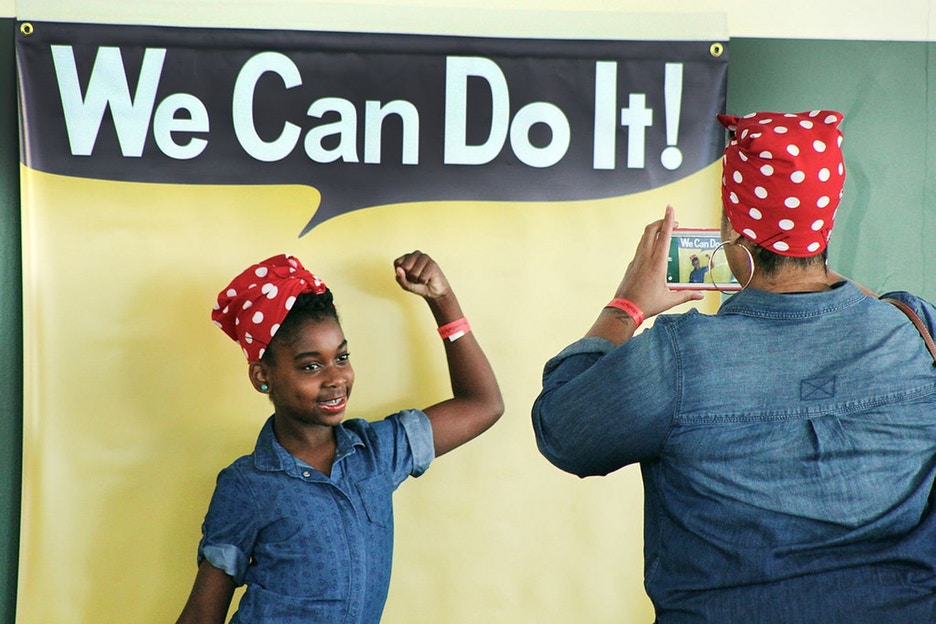 Those left at home had to make up for the work shortage that was caused by so many men being shipped overseas to fight for the Allies. It was imperative that United States firms continued to manufacture arms, supply the population with food, and carry out other essential work tasks despite the fact that so many men were gone. The absence of men meant that women had to step up and take over their work tasks.
It was difficult for women and society in general to adjust to the idea of women taking on work that had traditionally been reserved for men. However, society quickly accepted the changes by trying to minimize the societal shift and allow women to hang on to traditional notions of femininity and beauty through the continued use of makeup. In fact, in some ways continued use of makeup was even seen as a necessity for keeping morale up and minimizing the impact and shock caused by changing societal roles as women went to work.
Women who had to go to work during the war effort were devoted to maintaining their appearances despite having to carry out what was traditionally seen as ungraceful work for the female sex. That women continued to maintain their beauty by applying makeup showed that society continued to be healthy and normal despite the disruptions of the international conflicts going on overseas.
Women's continued use of makeup showed that America hadn't yet lost everything and was still hanging on to its everyday way of life. It also reminded soldiers coming home from fighting of the beauty in their everyday lives at home that they were fighting for.
Any sign of fatigue or despair in the nation's women could create an image that the war effort was floundering and the nation was losing the war. Producers of war propaganda latched on to the idea of encouraging women to put effort into their looks by using makeup and continuing to smile and beautify themselves. This in turn helped improve the attitudes of soldiers and the general populace as well. Morale is essential to winning a war, and makeup went a long way in improving morale in men and women alike.
The beauty and fashion industries continued to thrive as WWII raged despite the economic deprivations many had to suffer as a result of the war effort. At the same time, some women who couldn't afford to buy makeup had to creatively make their own by using things like vegetable dye to color their hair and beetroot for a natural lipstick source.
Propaganda posters showing Rosie the Riveter, for example, show a woman with makeup. Rosie the Riveter always looks tough as nails while also displaying beauty and femininity at the same time.
Too Shallow for Swimming With Sharks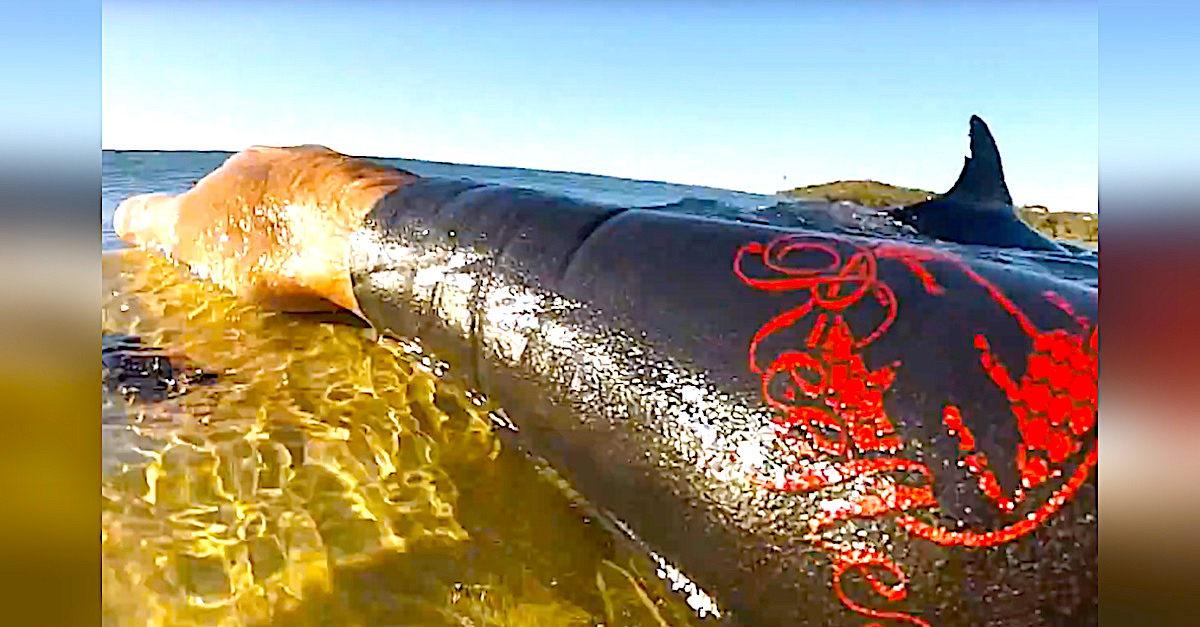 University of Florida student Stefani Luke loved the ocean. She lived to be on the water. She was given a surfboard when she was in high school, but growing up in Ft. Lauderdale didn't offer her much opportunity to ride any exciting waves. Going to college in Gainesville, Florida would provide her with a chance to take weekend trips to the popular beach town, St. Augustine to check out some waves.
One stormy Tuesday, Stefani and some friends heard the news about coastal swells reaching up to five feet. They loaded up their boards and began a caravan. There were 11 kids but only 8 surfboards. She was excited to finally have the chance to use her board on some real waves, but she was also very aware of sharks. She was a biology major, recently working as an intern at the US Fish and Wildlife Service. Most of her work there was done in a lab or in area rivers. The biggest risk at her job had been alligators.
Stefani's love of the ocean and interest in fisheries compelled her to stay abreast of shark activity along the east coast. She knew that in 2019, reports of shark attacks, either provoked or unprovoked, reached nearly 150.
The kids arrived at the beach, ready for some refreshing water and salty air. Today was a day to enjoy a day out of school. They unloaded the boards from their roof racks. Stefani waxed her beloved board alongside her good friends. Since there were more kids there than boards, Stefani offered her board up to a friend to try first. She figured she'd just do a little body surfing to warm up her muscles before fully engaging on her board.
The waves were slightly disappointing. The stories they'd heard about giant waves were exaggerated, topping out at maybe three feet. She swam into the surf and waited. She thought she was a good distance from the surfers with boards. The water was a little colder than expected, and she hadn't brought her wet suit. She swam parallel to the shore for a bit, to warm up. She ended up swimming close to her friend who'd borrowed her board. She waited in the line up, just beyond the breaking point of the waves. She was ready to body surf and catch some waves.
The waves were coming in sets of four. She took the first in a set. It picked her up and she swam with it. As she glided in toward the shore she saw the dark shadow of what she knew was a shark. Everyone knows that you don't panic when you see a shark. You don't thrash around in the water. You don't show signs of distress that signal to a shark that you're easy prey. She forgot all that. All Stefani could think was "I don't want to get eaten by a shark today!" She swam for her life. She swam fast, and probably a little crazy.
The realization of her frenzy made her calm down slightly. She dropped the panicky swimming. She stopped swimming to realize that she was only in about a foot of water! She felt very silly, probably looking like a fool to anyone who might've seen this spectacle.
She stood in the water to see her friend that had borrowed her board. Her friend asked with excitement, "Did you see that shark?!" Stefani acknowledged that she had in fact seen it. Her friend offered her the board back. Stefani declined, "No thanks. I like my legs. I like walking". It was at that moment that Stefani gave her board away. She was done surfing and never tried it again.