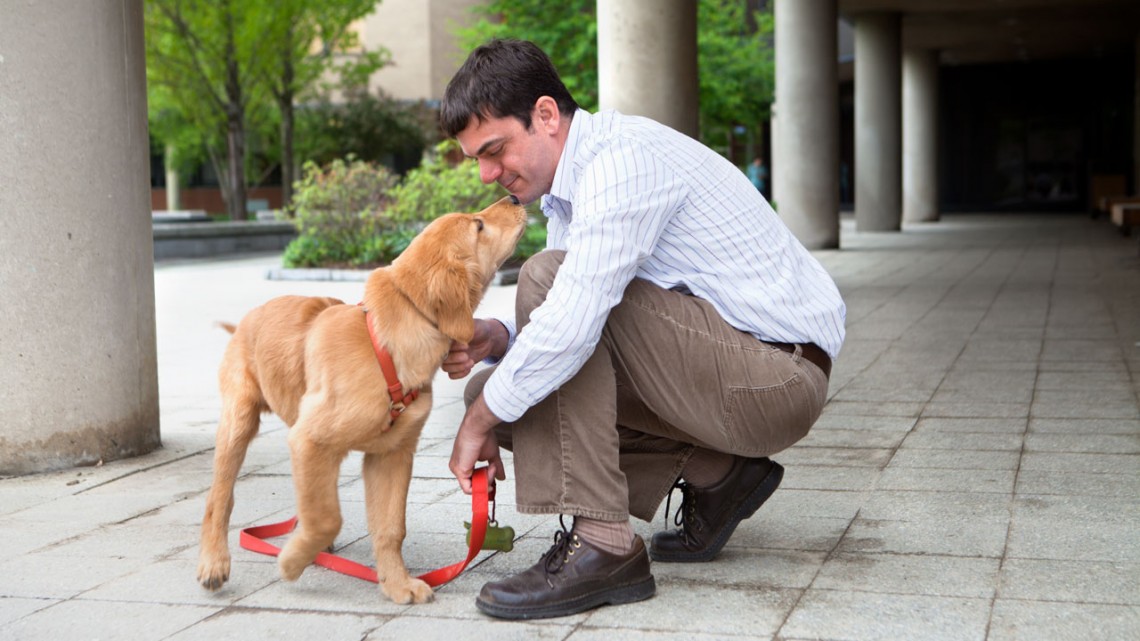 How Embark Veterinary Will Use Its $75M Venture Capital Funding to Help Dogs
Dogs and people have a unique relationship that goes beyond friendship. And some animal researchers believe that a mutually beneficial bond between the two species is rare in the animal kingdom. And a new Dog DNA startup is hoping to help understand our canine friends better by using $75M in venture funding to study the unique genetic makeup of dog breeds.
Understanding Dog Breeds
Dog breeds are fascinating because people artificially create them to highlight specific visual appearances and traits. For example, breeders created dachshunds by continually breeding dogs with long and round bodies, focusing these genetic traits into one breed. So, while breeds are quite different, their DNA is essentially the same, allowing for continued breeding.
However, thousands of years of this type of careful artificial selection have caused issues with many breeds. For example, dachshunds often have bad back problems that shorten their lifespans. And short-faced dogs like pugs struggle to breathe properly. So, unfortunately, what appeared to be cute or advantageous to humans isn't always great for dogs.
Even worse, some traits and diseases are common in breeds due to one breeding mistake. For example, many spaniel breeds have a seizure disorder in which they may black out and lash out at others. This behavior is due to one trendy stud dog possessing this trait, which was passed on to many other generations. However, Embark Veterinary, Inc hopes to understand these problems better.
Who is Embark Veterinary?
Embark Veterinary is a canine genetics startup company that split from Cornell's McGovern Business center in 2017 to focus on mapping canine genetic code and tracking differences throughout species. The startup's goal has been to identify common genetic problems with various breeds and find solutions for these issues that help dogs live better lives.
Founded by Adam and Ryan Boyko, the firm has been examining dog genetics for over a decade. Adam Boyko has stated that it is a "labor of love," and their goal is to "understand the origins of dogs" by using their DNA. In addition, by tracking the similarities and differences between various breeds, they believe it should be easier to understand dog behavior and follow "predisposition to illness."
And they also hope to understand better dog aging and why some breeds live longer than others. For example, canine aging is faster than in other similar sub-species, like wolves and coyotes, which may sometimes live twice as long as shorter-lived breeds. By tracking how canine aging develops, they hope to find solutions that provide dogs with happier and longer lives.
The Venture Capital Funding
Over the years, Embark has created a unique Dog DNA Kit that has helped test and determine between 350 breeds and tracks over 200,000 genetic markers to point out potentially 200 different genetic health risks for a dog. Their success has caused many to become interested in funding their continued operation, and their most recent round of funding may be its biggest yet.
Led primarily by Lydia Jett of SoftBank Vision Fund 2, investors as diverse as F-Prime Capital, Slow Ventures, SV Angel, Third Kind Venture Capital, and Freestyle Capital have raised $75M in cash to invest in the company. They were especially impressed by the company's ability to process around 1 million tests over the years and how well they've tracked various genetic issues.
This investment will help keep Embark Veterinary operating for many years and allow them to expand its genetic testing facilities in many ways. As a result, they are likely to come closer to their goal of extending canine lifespans and minimizing or even eliminating many common genetic disorders.
Twins Whose Lemonade Stand Was Robbed Gets Surprised By Community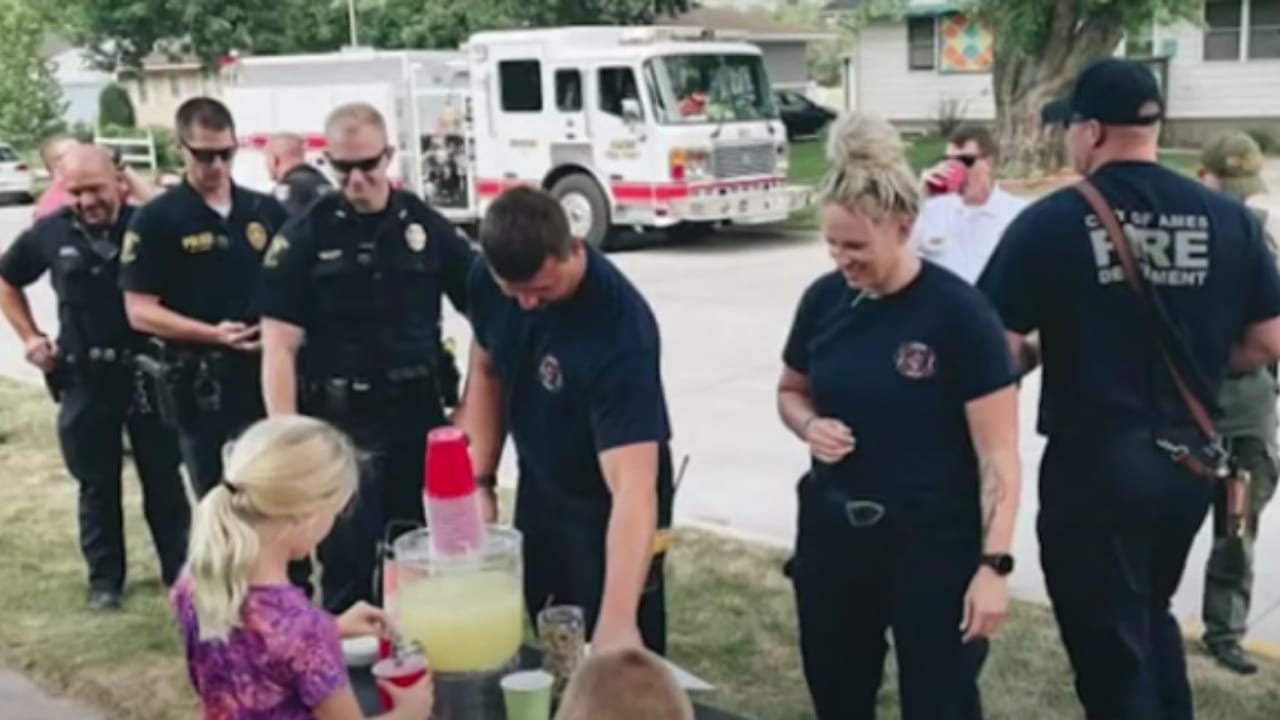 Being robbed is bad by every means; however, when it's a child or children who the criminals prey on, this draws the wrath of everyone.
When two innocent young girls are trying their hands at entrepreneurship, it is a sign that they have great plans ahead and believe that the world awaits them with open arms.
However, for a pair of nine-year-old twins, they saw the bitter side of life way too early, and the community decided to chime in and help remove or at least soften the scars in their minds of what the world represents.
After a robber decided to steal from a lemonade stand operated by the two 9-year-olds, the Ames community reacted.
Katelyn and Elias, twins, had a lemonade business on Monday, but things rapidly went south.
"We were simply selling lemonade when a car pulled up, and a girl got out, so I asked if she wanted lemonade," Katelyn explained. "She answered 'sure,' then took the tip jar, climbed into the passenger seat, and drove away."
When the family phoned the cops, they said the response was better than they could have ever imagined.
Officer Celena Rohland stated, "I started texting some of the folks I work with, asking them to get together and maybe visit the lemonade stand so that we could make a difference in Katelyn and Elias' day."
The twins reopened their stand, deciding that when life hands you lemons, you make lemonade.
The cops had no intention of taking the matter lightly. Four different law enforcement agencies arrived to assist them in recovering the money that the culprit stole.
"It makes me so glad to see these youngsters so happy right now. It's all about that. Taking care of our neighborhood," said one community member, Kyle Dirks. It is a sentiment shared by scores of other residents there.
Katelyn and Elias' mother commented that this life lesson makes it all worthwhile.
"There was one terrible apple," Karen Smidt explained, "but they got to experience the goodness of so many more people, and one bad apple will not spoil it for us." "We're going to keep going."
According to the family, they have now raised more than $750. They intend to donate the entire sum to the Shop with a Cop program, and they are thrilled to be able to give back to the community that has helped them.
What happened to these young entrepreneurs might be a lesson to many criminals who have the money but not the people's hearts.