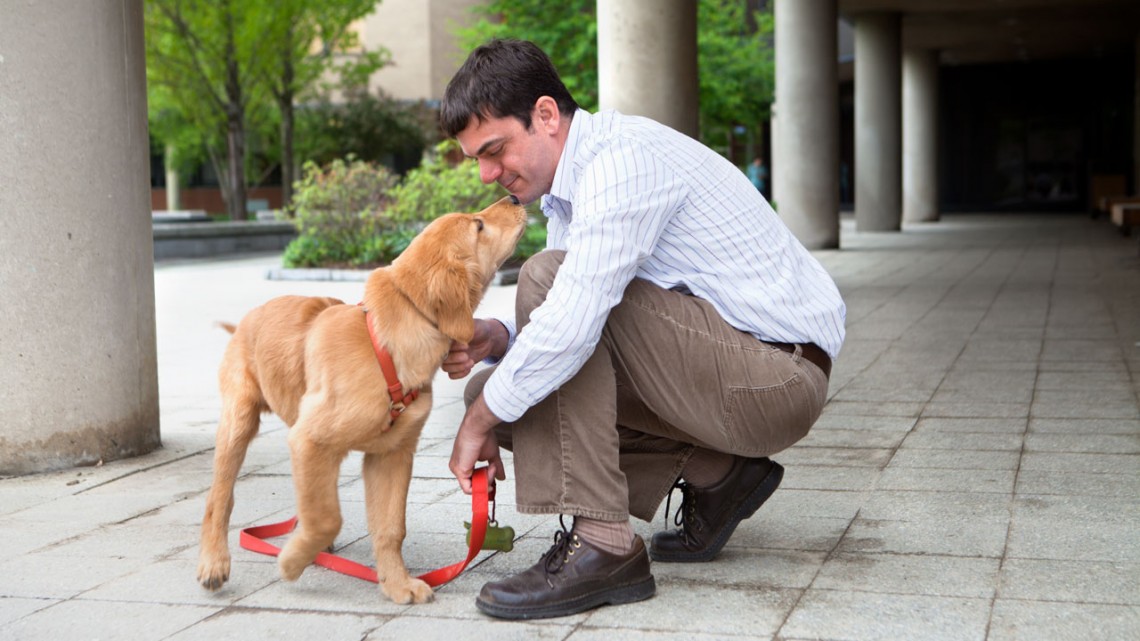 How Embark Veterinary Will Use Its $75M Venture Capital Funding to Help Dogs
Dogs and people have a unique relationship that goes beyond friendship. And some animal researchers believe that a mutually beneficial bond between the two species is rare in the animal kingdom. And a new Dog DNA startup is hoping to help understand our canine friends better by using $75M in venture funding to study the unique genetic makeup of dog breeds.
Understanding Dog Breeds
Dog breeds are fascinating because people artificially create them to highlight specific visual appearances and traits. For example, breeders created dachshunds by continually breeding dogs with long and round bodies, focusing these genetic traits into one breed. So, while breeds are quite different, their DNA is essentially the same, allowing for continued breeding.
However, thousands of years of this type of careful artificial selection have caused issues with many breeds. For example, dachshunds often have bad back problems that shorten their lifespans. And short-faced dogs like pugs struggle to breathe properly. So, unfortunately, what appeared to be cute or advantageous to humans isn't always great for dogs.
Even worse, some traits and diseases are common in breeds due to one breeding mistake. For example, many spaniel breeds have a seizure disorder in which they may black out and lash out at others. This behavior is due to one trendy stud dog possessing this trait, which was passed on to many other generations. However, Embark Veterinary, Inc hopes to understand these problems better.
Who is Embark Veterinary?
Embark Veterinary is a canine genetics startup company that split from Cornell's McGovern Business center in 2017 to focus on mapping canine genetic code and tracking differences throughout species. The startup's goal has been to identify common genetic problems with various breeds and find solutions for these issues that help dogs live better lives.
Founded by Adam and Ryan Boyko, the firm has been examining dog genetics for over a decade. Adam Boyko has stated that it is a "labor of love," and their goal is to "understand the origins of dogs" by using their DNA. In addition, by tracking the similarities and differences between various breeds, they believe it should be easier to understand dog behavior and follow "predisposition to illness."
And they also hope to understand better dog aging and why some breeds live longer than others. For example, canine aging is faster than in other similar sub-species, like wolves and coyotes, which may sometimes live twice as long as shorter-lived breeds. By tracking how canine aging develops, they hope to find solutions that provide dogs with happier and longer lives.
The Venture Capital Funding
Over the years, Embark has created a unique Dog DNA Kit that has helped test and determine between 350 breeds and tracks over 200,000 genetic markers to point out potentially 200 different genetic health risks for a dog. Their success has caused many to become interested in funding their continued operation, and their most recent round of funding may be its biggest yet.
Led primarily by Lydia Jett of SoftBank Vision Fund 2, investors as diverse as F-Prime Capital, Slow Ventures, SV Angel, Third Kind Venture Capital, and Freestyle Capital have raised $75M in cash to invest in the company. They were especially impressed by the company's ability to process around 1 million tests over the years and how well they've tracked various genetic issues.
This investment will help keep Embark Veterinary operating for many years and allow them to expand its genetic testing facilities in many ways. As a result, they are likely to come closer to their goal of extending canine lifespans and minimizing or even eliminating many common genetic disorders.
Young Teen Uses Make-a-Wish to Help Feed Homeless For a Year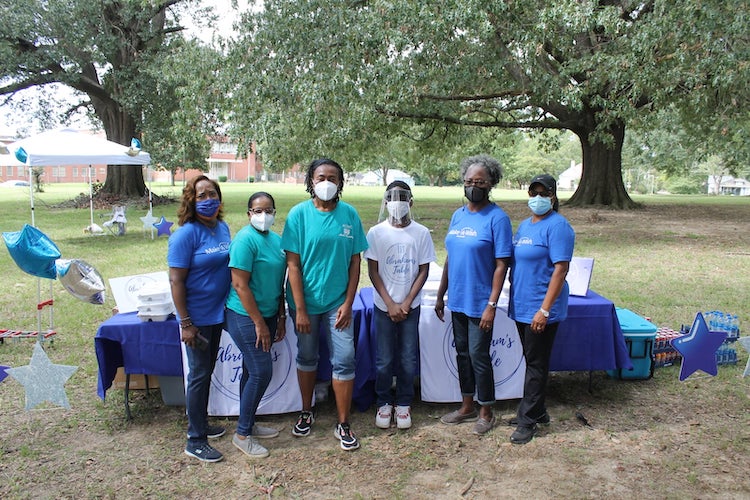 Talk about the latest gaming consoles or smartphones, and teenagers will go over the moon. You'd be surprised to know that there are a few exceptions, or at least one. Just recently, an ailing young boy had the opportunity to choose something exceptional.
What did he choose? He chose to ensure that, at least for the next year, as many street people as possible could have a nice, tasty, and healthy hot meal. Here's the story of a 13-year-old Mississippi boy named Abraham Olafbegi, with a big heart.
A bone marrow transplant was necessary for Abraham last year after he learned he had a rare blood disorder that required it. His transplant had been successful, and he was eligible for Make-A-Wish, an institution that gifts wishes to kids with chronic conditions, within a year of the transplant.
A lengthy wish was what Abraham desired, and he came up with a plan that he discussed with his mother. On the way home from a medical checkup, Abraham told his mother, Miriam Olagbegi, "Mother, I considered it deeply, and I'd like to help the starving," Olagbegi said. "Are you sure, Abraham?' His mom asked him. "There's a great deal you can accomplish; are you sure the PlayStation isn't an option for you?"
Abraham, unlike most teenagers, was not enthralled by the PlayStation. He was sure that he wanted to help homeless people.
Miriam said that Abraham's father agreed that it was a great idea. That's why we couldn't pass up the opportunity to teach our children the virtue of generosity.
During September, Make-A-Wish worked with Abraham to plan a free food distribution day in Jackson, Mississippi, using donated necessities. Abraham estimated that they fed approximately 80 people that first day.
"A few of the homeless people had returned to the area to spread joy by singing to Abraham and his family and thanking everyone after receiving a meal," he said. "The experience warms our hearts. Our parents taught us it is a blessing to serve others."
Still, Abraham's desire remains unfulfilled. Each month for one year, Make-A-Wish will grant Abraham's request to feed the homeless.
To feed up to 80 needy people on the 3rd Saturday of every month, the Mississippi chapter of the charitable organization is partnering with Abraham to identify local sponsors who can keep supplying the food they require. Two portions have already been provided by a local church and business, according to the narrator.
Abraham intends to continue feeding the homeless after his August 2022 has reached fruition. As he sees it, this effort could become a 501(c)(3) non-profit called "Abraham's Table."
The fact that we can carry on with this project excites us greatly. Because it's just so gratifying," Abraham's mother stated. "If I were living on the streets, I would hope that someone would remember me and then do something exceptional for me at some moment in time. My goal is to ingrain in my children a sense of gratitude for what they've received, and we do our best to do the same," she added.