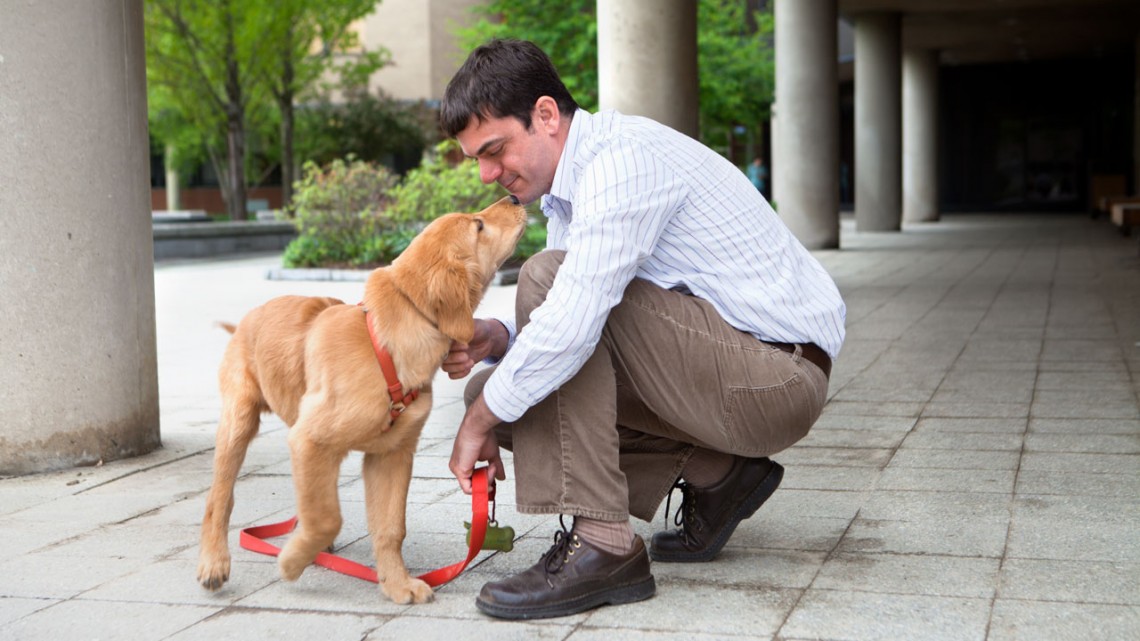 How Embark Veterinary Will Use Its $75M Venture Capital Funding to Help Dogs
Dogs and people have a unique relationship that goes beyond friendship. And some animal researchers believe that a mutually beneficial bond between the two species is rare in the animal kingdom. And a new Dog DNA startup is hoping to help understand our canine friends better by using $75M in venture funding to study the unique genetic makeup of dog breeds.
Understanding Dog Breeds
Dog breeds are fascinating because people artificially create them to highlight specific visual appearances and traits. For example, breeders created dachshunds by continually breeding dogs with long and round bodies, focusing these genetic traits into one breed. So, while breeds are quite different, their DNA is essentially the same, allowing for continued breeding.
However, thousands of years of this type of careful artificial selection have caused issues with many breeds. For example, dachshunds often have bad back problems that shorten their lifespans. And short-faced dogs like pugs struggle to breathe properly. So, unfortunately, what appeared to be cute or advantageous to humans isn't always great for dogs.
Even worse, some traits and diseases are common in breeds due to one breeding mistake. For example, many spaniel breeds have a seizure disorder in which they may black out and lash out at others. This behavior is due to one trendy stud dog possessing this trait, which was passed on to many other generations. However, Embark Veterinary, Inc hopes to understand these problems better.
Who is Embark Veterinary?
Embark Veterinary is a canine genetics startup company that split from Cornell's McGovern Business center in 2017 to focus on mapping canine genetic code and tracking differences throughout species. The startup's goal has been to identify common genetic problems with various breeds and find solutions for these issues that help dogs live better lives.
Founded by Adam and Ryan Boyko, the firm has been examining dog genetics for over a decade. Adam Boyko has stated that it is a "labor of love," and their goal is to "understand the origins of dogs" by using their DNA. In addition, by tracking the similarities and differences between various breeds, they believe it should be easier to understand dog behavior and follow "predisposition to illness."
And they also hope to understand better dog aging and why some breeds live longer than others. For example, canine aging is faster than in other similar sub-species, like wolves and coyotes, which may sometimes live twice as long as shorter-lived breeds. By tracking how canine aging develops, they hope to find solutions that provide dogs with happier and longer lives.
The Venture Capital Funding
Over the years, Embark has created a unique Dog DNA Kit that has helped test and determine between 350 breeds and tracks over 200,000 genetic markers to point out potentially 200 different genetic health risks for a dog. Their success has caused many to become interested in funding their continued operation, and their most recent round of funding may be its biggest yet.
Led primarily by Lydia Jett of SoftBank Vision Fund 2, investors as diverse as F-Prime Capital, Slow Ventures, SV Angel, Third Kind Venture Capital, and Freestyle Capital have raised $75M in cash to invest in the company. They were especially impressed by the company's ability to process around 1 million tests over the years and how well they've tracked various genetic issues.
This investment will help keep Embark Veterinary operating for many years and allow them to expand its genetic testing facilities in many ways. As a result, they are likely to come closer to their goal of extending canine lifespans and minimizing or even eliminating many common genetic disorders.
Jughead's Journey: A Dog Is Rescued After Surviving With Jug On Head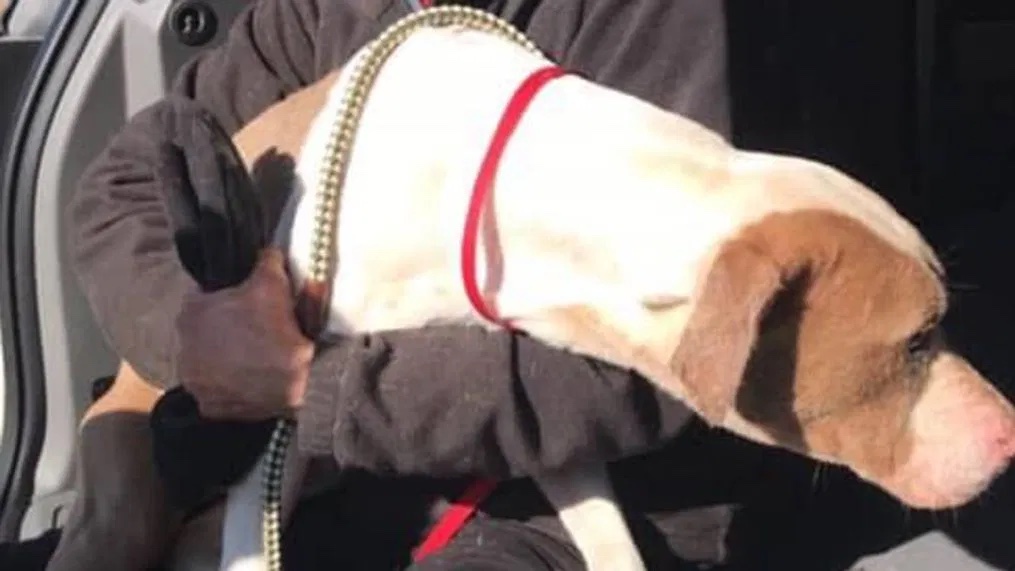 In the quiet neighborhoods of Montgomery County, Texas, a furry friend named Jughead found himself in a tight spot—literally. This courageous canine had inadvertently stuck his head inside a jug, turning a simple act of scavenging for food into a perilous predicament. Little did he know, a compassionate woman named Teri Goodnight would become his guardian angel.
Jughead, a stray dog with a name as unique as his misadventure, was affectionately dubbed after the container that caused his troubles. The jug, which turned out to be a cat feeder, became a makeshift helmet for poor Jughead, restricting his vision and creating a challenging barrier to eating and drinking. Enter Teri Goodnight, a woman with a heart full of compassion and a determination to make a difference.
Teri spent an entire month, investing not only time and effort but also several hundred dollars in fuel, on a mission to rescue Jughead. His elusive nature made the task a formidable challenge, as he roamed the neighborhoods near FM 1314 and Lazy Lane in the Porter area. But Teri refused to give up.
"We took wire cutters and cut all the way around it and pulled it off of his head. So this was the only way he was able to eat and drink or see," Teri explained. Despite the initial fear that Jughead couldn't breathe, it became clear that he could still manage essential functions. Yet, Teri's determination to free him from his plastic prison only intensified.
Jughead's story is not one of despair but of resilience and triumph. Teri's tireless efforts paid off, and Jughead, along with his friend Red, was finally captured and rescued. The jug was removed, unveiling a grateful pup who could now enjoy the simple pleasures of life without hindrance.
Reflecting on the emotional moment, Teri shared, "I literally cried for 10 minutes after I caught him, I just broke down started crying. I was relieved it was over." Jughead's rescue was not just a personal victory; it represented the power of kindness and the difference one person can make in the life of an innocent creature.
Now under the care of the East Texas Hoof and Paw Animal Rescue, Jughead and Red have a chance at a brighter future. Teri expressed her hope that they would find loving homes, breaking free from the challenges of street life.
"These two had a foster, they are now with a rescue so they will be vetted and adopted out and go to loving homes and not have to be street dogs anymore," Teri joyfully shared, emphasizing the transformative impact of compassion and dedication in the world of animal rescue.
Jughead's journey from a jug-bound wanderer to a hopeful candidate for a forever home is a testament to the remarkable bond between humans and animals, proving that sometimes, all it takes is one person with a big heart to change a life.