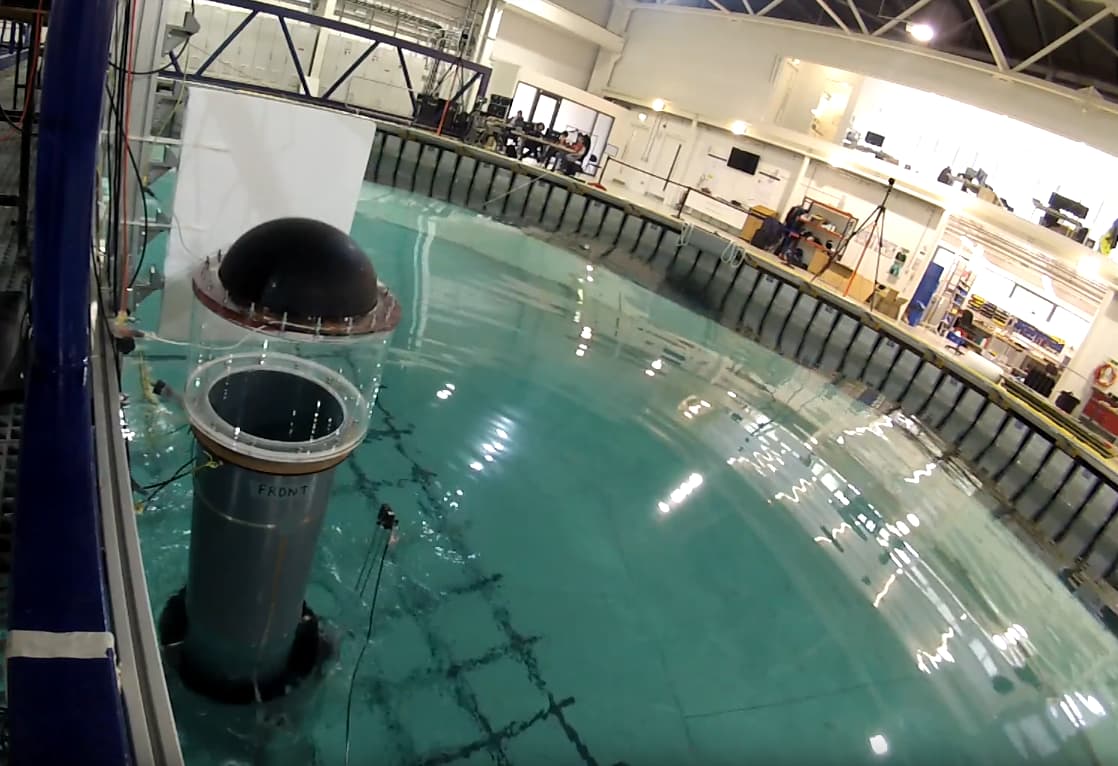 Homes Could Use the Ocean's Energy to Power Their Homes
Different Kinds of Energy
Who doesn't want clean energy at a great price? Natural gas is expensive and comes at a high environmental price. Solar energy is a great clean source but is rare in most places because of a lack of infrastructure. People find nuclear energy frightening because of past accidents. So it is great news that it may be possible to use the energy from the ocean to power homes.
Why Do Homes Need So Much Energy?
Most of the energy homes use is necessary to make them comfortable. About half of all energy goes to heating and cooling, although obviously, some places have either more or less of a need than others based on geographic location and/or other home features, such as insulation. About a quarter of the home's energy goes to heating water, such as for showers and cleaning, and for the home's washer and dryer.
Ocean Power
Strong ocean tides carry with them an enormous amount of energy. Unlike many other kinds of energy, there is no limit to the energy found in the seas. Unlike other natural resources, ocean power will theoretically never run out. The question is whether that energy can be harnessed for use on land.
Wavespring
New ocean wave technology shows promise as a possible source of reliable and affordable power.Archimedes Wavespring is a unique new system that operates by use of a wave power buoy that is positioned under the waves. Because of its position below the surface, Wavespring avoids dangerous conditions such as storms and wind forces.
The buoy reacts to changes in passing waves, converting the motion of the ocean to electricity by way of a direct-drive generator. Single buoys may be at least 25 meters deep with ratings between 15kW and 500kW, and there are also potential configurations with multiple absorbers that may have up to 10MW.
Simple and Affordable
Because of the simple concept and set-up, costs are kept to a minimum for both installation and use. Affordability may help make the technology more likely to be adapted, as one of the biggest reasons people reject change is because people are worried that they will not be able to afford it. In fact, this system is so affordable that many companies may realize that it is more affordable than the power system already in place.
So far, data show encouraging results. Trials at the European Marine Energy Centre in Orkney exceeded the developer's expectations by 20%. The trials also showed how durable the equipment was, as it remained operational even after undergoing rough weather conditions. Hopefully, the world can start reaping the benefits of this new technology soon.
Zimbabwean Ranger's Heroic Effort to Save Unloved Painted Dogs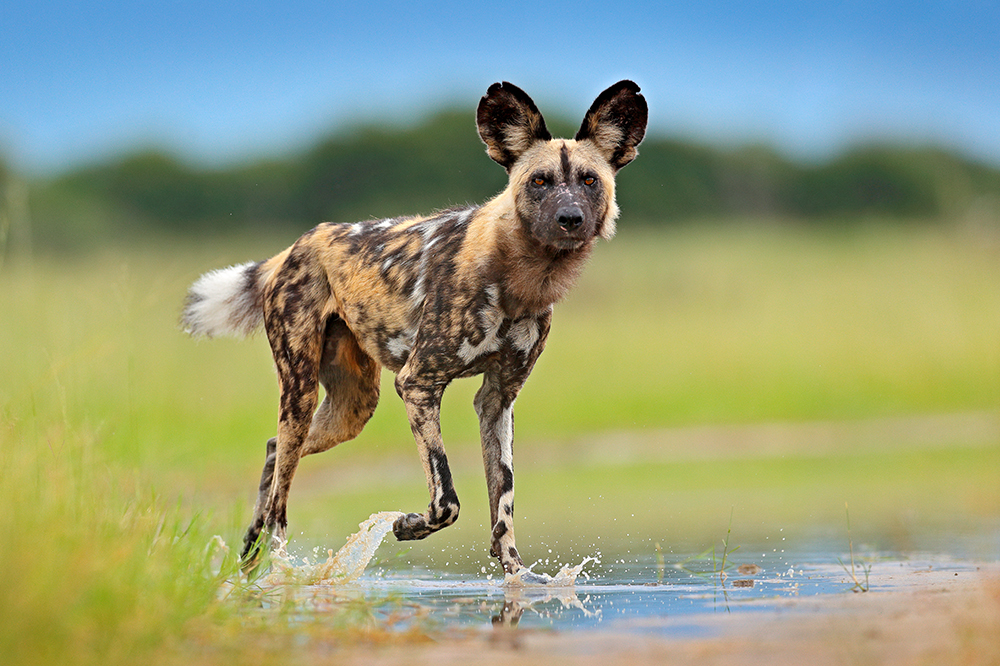 In the vast wilderness of Zimbabwe, where the African sun paints the landscape with its golden hues, a dedicated ranger named Jealous Mpofu has taken up the noble cause of rescuing and reviving the unloved African painted dogs. These striking and highly social animals, also known as African wild dogs, have faced numerous challenges, causing their population to plummet over the years.
African painted dogs are distinctive creatures, adorned with unique coat patterns that resemble a colorful mosaic. Unfortunately, they have been unjustly overlooked by both conservationists and tourists, contributing to a decline in interest and support for their preservation. Jealous Mpofu, however, has emerged as their champion, defying the misconceptions that have surrounded these animals.
Mpofu recalls the biased opinions of his father's bosses, who dismissed painted dogs as rough and undesirable creatures. "They said they didn't kill an animal; they grabbed the flesh. They said they were rough animals," Mpofu shared, shedding light on the unfounded prejudices that have plagued these beautiful canines.
Conservationists and tourists have shown little interest in painted dogs, leaving them vulnerable to various threats. Poachers, initially targeting antelopes, inadvertently ensnare these dogs in their traps. Cars pose another danger as they unwittingly run over these creatures, contributing to the challenges faced by the painted dog population.
Jealous Mpofu's journey with painted dogs began in 1997 when he first laid eyes on these fascinating animals. Growing up trekking barefoot to school and working as a casual laborer in Zimbabwe's national park system, Mpofu left his job when he witnessed the country's decline. His life took a positive turn when he crossed paths with Peter Blinston, a Briton who founded Painted Dog Conservation after being inspired by a Jane Goodall documentary at the age of eight.
Tragedy struck in 2006 when the alpha male in Hwange's last painted dog pack was killed, leading to the group's dispersal. Mpofu and his team played a pivotal role in rescuing the alpha female, bringing her into a rehabilitation enclosure. For six months, Hwange had no painted dogs in the wild, but the team persevered. They released the female and selected an alpha male from the enclosure. Over the years, the female raised as many as 30 puppies, a testament to Mpofu and his team's dedication.
Peter Blinston credits Mpofu with saving dozens of painted dogs' lives, recounting instances where he found and rescued dogs ensnared in traps. Last year alone, Mpofu rescued four dogs from one pack entangled together in snares.
In recognition of his extraordinary efforts, Jealous Mpofu has been named Tusk's Ranger of the Year, an honor bestowed upon him for his quarter-century-long commitment to bringing these unique animals back from the brink of extinction. He will receive the award, along with a grant of £30,000, in London, most likely from Prince William, who played a role in establishing the awards in 2013.
Mpofu, humble and surprised by the news of his award, plans to use the grant to support his family and community. "I share that with painted dogs," Mpofu emphasized, highlighting his commitment to not only these remarkable animals but also the well-being of those around him.
Painted dogs, known for their cooperative and sharing nature, have found an ally in Jealous Mpofu. Through his unwavering dedication, these once-unloved creatures are getting a second chance at life, and Mpofu's story serves as an inspiring testament to the impact one individual can have on the survival of a species.