Homeless Texas Man Returns to College 40 Years Later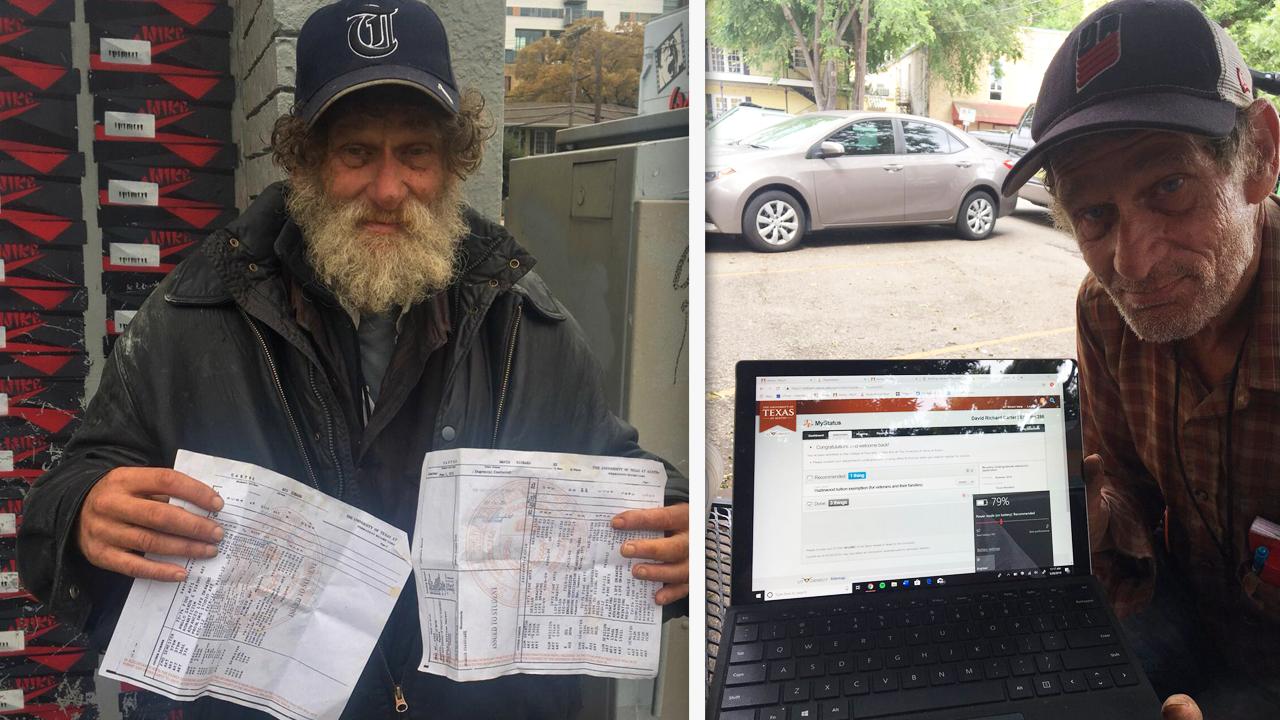 David Carter, 68, was homeless until the efforts of a Univerity of Texas student turned his life upside down.
Carter frequented the UT campus as a panhandler until a Junior-level Journalism student, Ryan Chandler, decided to interview him as part of an assignment on homelessness for the Daily Texan. What Chandler learned was shocking and timely. Not only was Carter a student in the College of Fine Arts back in 1971, but he'd dropped out of school when an alcohol-related accident put a swift end to his dreams of becoming an artist and writer.
In the interview, Carter detailed how the subsequent years had been a roller coaster ride with mental illness, substance abuse, and homelessness all playing a part. He'd hitchhiked cross-country, and then he'd returned to Austin to care for his parents.
David Carter's Return to College
Perhaps the most poignant part of the story was the part where Carter admitted that he'd been hanging around campus as a panhandler for the last six years in the hopes that he might someday return to the campus as a student to finish his degree in the College of Fine Arts. His story is part of an American-Dream-gone-wrong. He stands as a very real representation of so many Americans who have fallen on bad luck, triggered perhaps by a series of circumstances beyond his control. He had just one semester left before graduating with his degree when he dropped out of school.
The story went viral, and it really took on a life of its own. Then Chandler helped Carter navigate the complexities of reapplying for entrance into UT, and an anonymous donor helped out too. So Carter is returning to college to complete his degree, and this may just be the beginning of what could literally be a whole new chapter for him. He plans to research and write, which would seem to offer his own perspective on what it is to be homeless. He puts a unique face to the issues of homelessness and mental illness, with the intervening influences and tie-ins with substance abuse, family struggles and beyond.
The Rest of the Story
Now, since more than 40 years have intervened since Carter dropped out of school, his one-semester requirement until completion has expanded to at least four semesters at UT. The first tentative forays into college classes, U.S. History and Black Political Thought, are already underway this month. Summer session is just the first step toward immersion in a course load, as he works to realize the dream he's had for so many years.
The College of Fine Arts at UT announced that they would help Carter in any way that they could. Carter's persistent pursuit of higher education has been admired, applauded and supported by former Longhorns and community members. The story does inspire and it stands as a real-life reminder that it's never too late to go back to school and finish a degree, even when decades have intervened.
The Champion Taco-Eating Pit Bull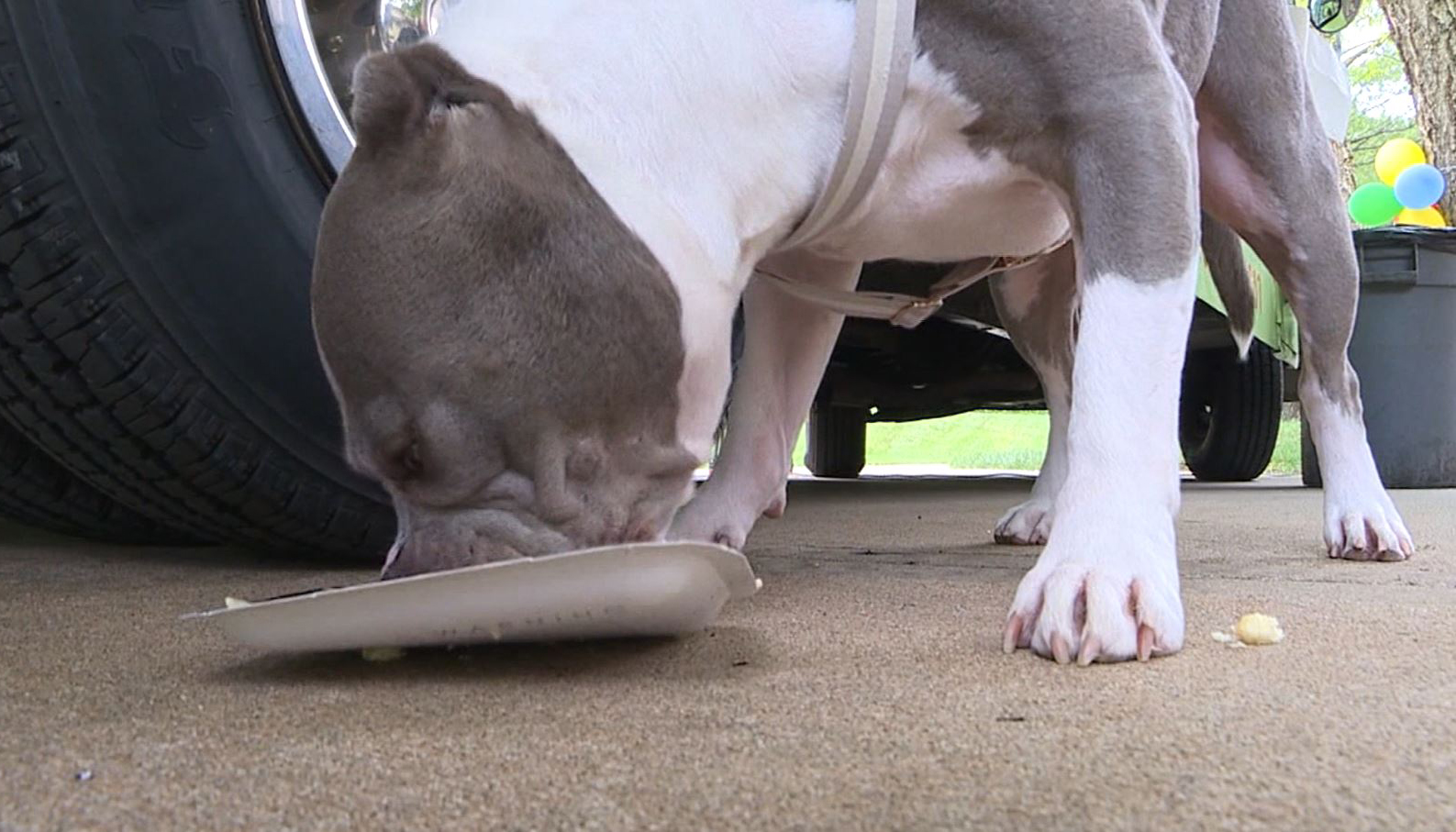 My neighbor Jose had just adopted a special pit bull from the local rescue shelter. It had been the faithful companion for five years of Jose's elderly friend who had passed away a few months earlier. Because pit bulls have a bad rap, nobody wanted the dog, so the shelter planned to put it to sleep. When my neighbor learned that his friend's faithful companion was about to be killed, he immediately adopted the dog. I don't know about cats having nine lives, but that dog definitely got a second life.
That dog went everywhere with Jose. The dog's name was Lucky, but Jose made a point of calling him something like "Lu-key." Jose even got that large pooch service-dog certified, which meant he could take that dog into the supermarkets and even into the county fair.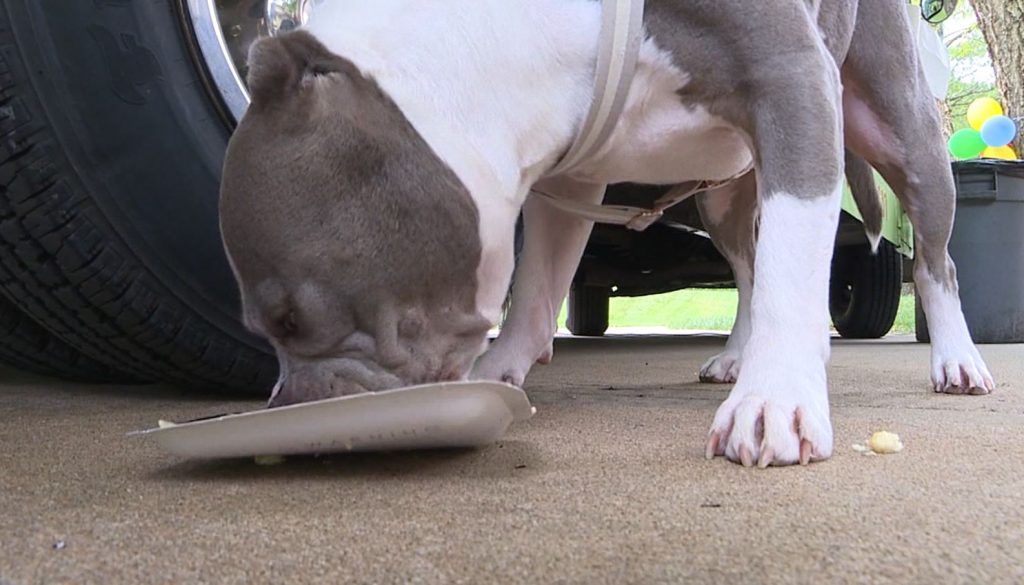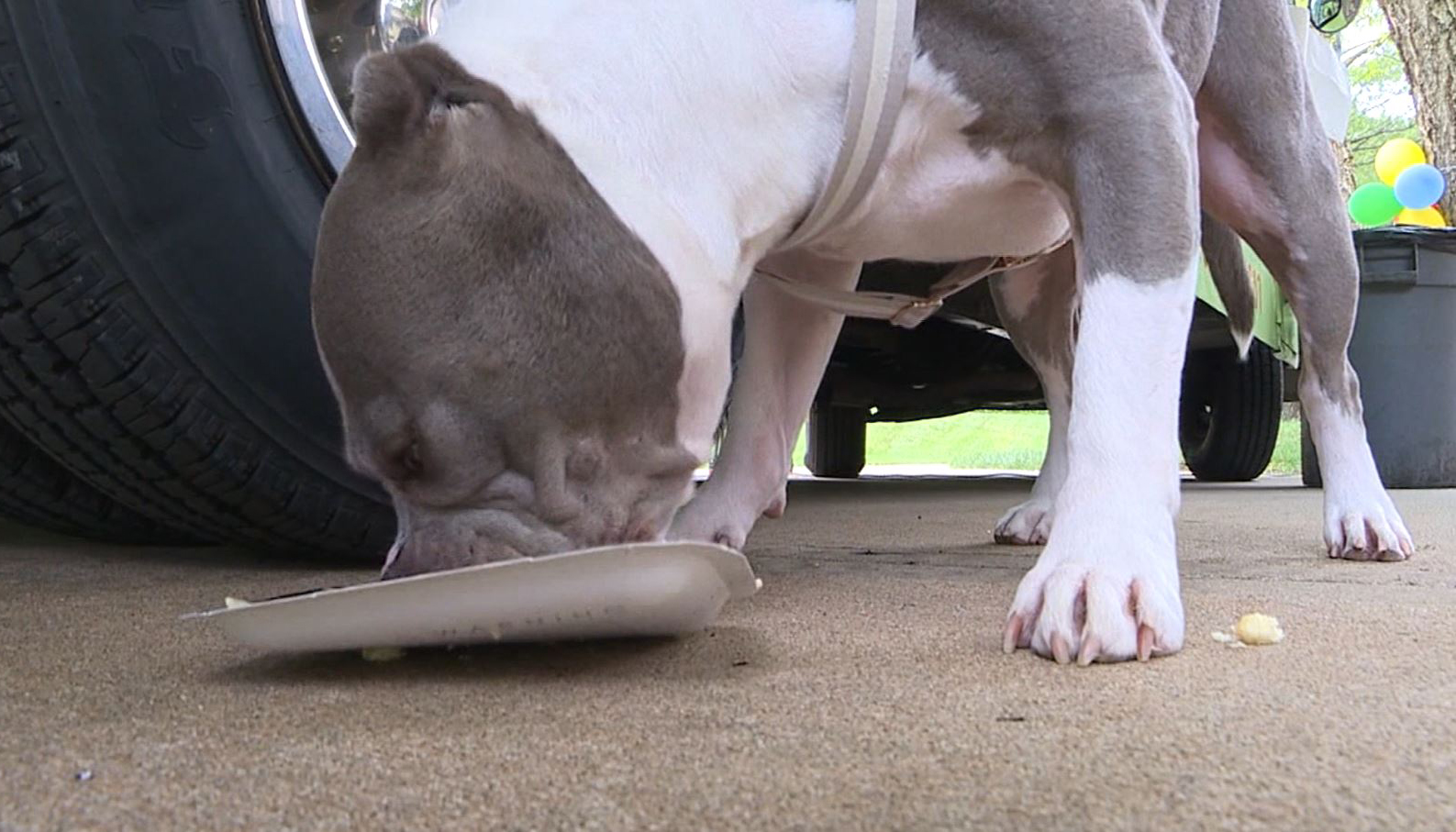 Last July, I was assigned to judge the taco eating contest. A few months later the county fair started. Somehow Jose managed to get Lucky into the fair on my judgment day. According to him, the ticket office at first refused to let Lucky the service dog go in, because of all the other animals there. So Jose was sent to the exhibitor's entrance, where the fair's president was. After the president argued with Jose a bit, he was left at the gate with Lucky while the fair officials argued about what to do. During that time, exhibitors with other dogs, cats, pigs, and birds of all kinds, came into the fair through that same gate. Lucky looked at those other animals but did not budge from Jose's side. Not a sound came from him, though other animals sometimes made a racket. The president noticed that and then decided to let Jose and Lucky conditionally come in; Lucky was in no way to disturb the other animals, children, or people.
A local guy named Walt came to the taco eating contest as a participant, not letting his wife know. We had TV-like tables set up with fifteen Mama Juanita's Taqueria soft-shelled chicken tacos on each one, the best tacos for hundreds of miles. The contestant who at them the fastest won the contest. It happened that Jose and Lucky were the closest to Walt's table.
Well, no sooner had I blown the start whistle than Walt's wife screamed out his name, "Walter Higgins! Get over here!" At that shout, he jumped up and bumped over his table filled with tacos, in front of Lucky. Walt then bolted away from that area as fast as a rooster with its tail feathers aflame. Well, Lucky apparently felt lucky, so he jumped the few feet needed to get at all those tacos on the ground in front of him and started gobbling them down. It wasn't long before all the contest spectators were watching Lucky, some aiming their Instagram-linked iPhone cameras at him. It was only later we discovered that CNN also had a cameraman at that event. Not only did Lucky eat all the tacos, but he was also the first to finish them as well!
Since the top two human taco eating contest champions were state-level champs, it didn't take the local folk much time to declare, over the protest of those two guys, Lucky the 2015 taco eating contest winner. CNN national news and its website showed scenes of Lucky gobbling up the last of the tacos. The fair's Facebook page ended up with the greatest number of views in local history. The social media sensation Lucky would become the "picture boy" for the next state fair.