Homeless Texas Man Returns to College 40 Years Later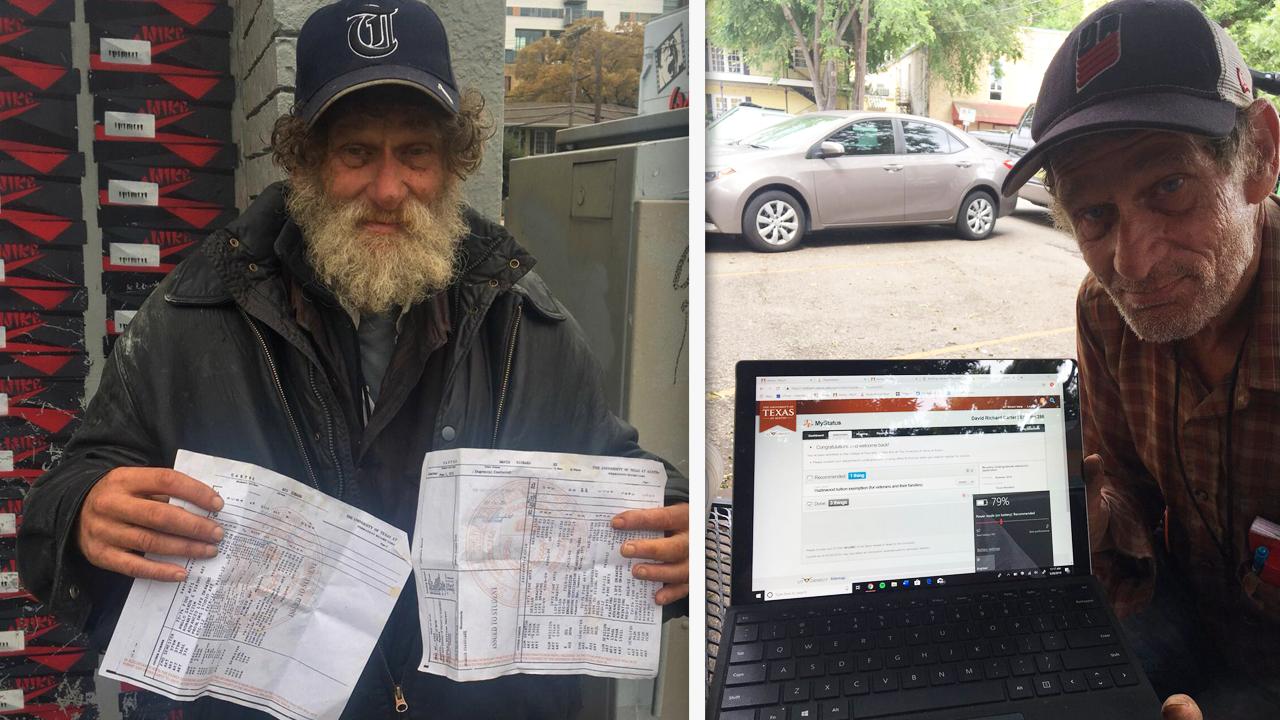 David Carter, 68, was homeless until the efforts of a Univerity of Texas student turned his life upside down.
Carter frequented the UT campus as a panhandler until a Junior-level Journalism student, Ryan Chandler, decided to interview him as part of an assignment on homelessness for the Daily Texan. What Chandler learned was shocking and timely. Not only was Carter a student in the College of Fine Arts back in 1971, but he'd dropped out of school when an alcohol-related accident put a swift end to his dreams of becoming an artist and writer.
In the interview, Carter detailed how the subsequent years had been a roller coaster ride with mental illness, substance abuse, and homelessness all playing a part. He'd hitchhiked cross-country, and then he'd returned to Austin to care for his parents.
David Carter's Return to College
Perhaps the most poignant part of the story was the part where Carter admitted that he'd been hanging around campus as a panhandler for the last six years in the hopes that he might someday return to the campus as a student to finish his degree in the College of Fine Arts. His story is part of an American-Dream-gone-wrong. He stands as a very real representation of so many Americans who have fallen on bad luck, triggered perhaps by a series of circumstances beyond his control. He had just one semester left before graduating with his degree when he dropped out of school.
The story went viral, and it really took on a life of its own. Then Chandler helped Carter navigate the complexities of reapplying for entrance into UT, and an anonymous donor helped out too. So Carter is returning to college to complete his degree, and this may just be the beginning of what could literally be a whole new chapter for him. He plans to research and write, which would seem to offer his own perspective on what it is to be homeless. He puts a unique face to the issues of homelessness and mental illness, with the intervening influences and tie-ins with substance abuse, family struggles and beyond.
The Rest of the Story
Now, since more than 40 years have intervened since Carter dropped out of school, his one-semester requirement until completion has expanded to at least four semesters at UT. The first tentative forays into college classes, U.S. History and Black Political Thought, are already underway this month. Summer session is just the first step toward immersion in a course load, as he works to realize the dream he's had for so many years.
The College of Fine Arts at UT announced that they would help Carter in any way that they could. Carter's persistent pursuit of higher education has been admired, applauded and supported by former Longhorns and community members. The story does inspire and it stands as a real-life reminder that it's never too late to go back to school and finish a degree, even when decades have intervened.
Why women make capable firefighters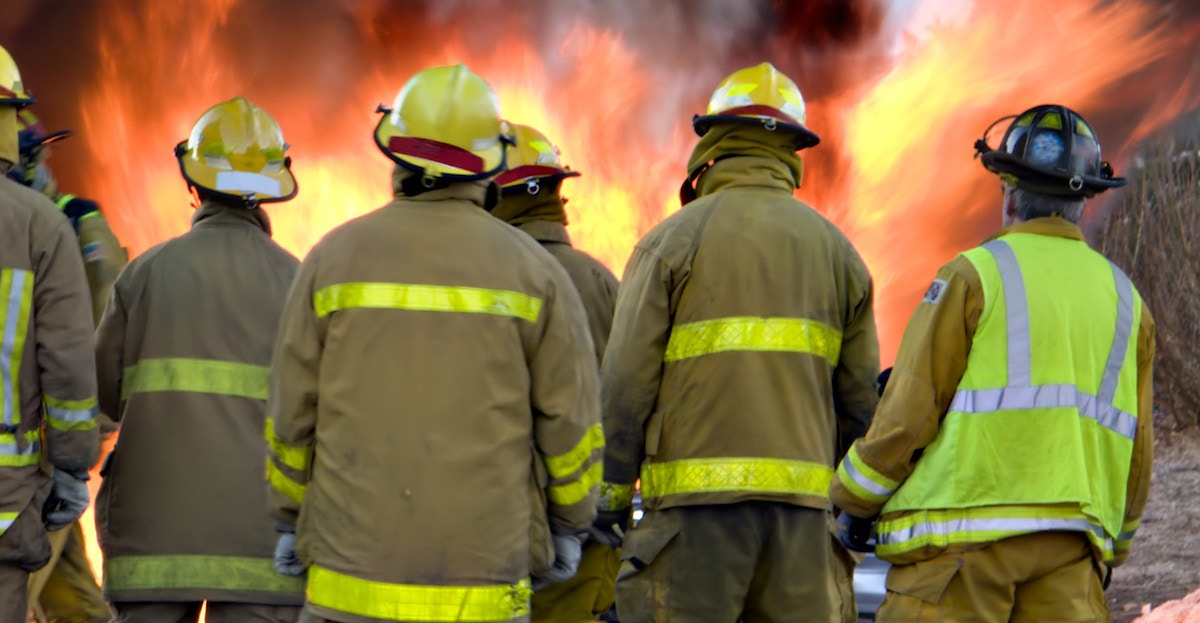 It's unfortunate that the idea persists in society that women are not capable of working as firefighters. As women have become increasingly prominent in other industries that have been traditionally dominated by males such as construction and logging, their numbers on the ranks of firefighting squads continue to remain low.
Take the Fire Department of New York as an example. In 2018, five women succeeded in graduating from New York City's Fire Academy. While some progress has been made for women in the FDNY since the fire department lost a gender discrimination lawsuit back in 1982, there are still fewer than one percent of firefighters for the department who are female. While fire departments in cities such as Seattle, Minneapolis, and Miami have more women, the average for fire departments across the nation is only about five percent female.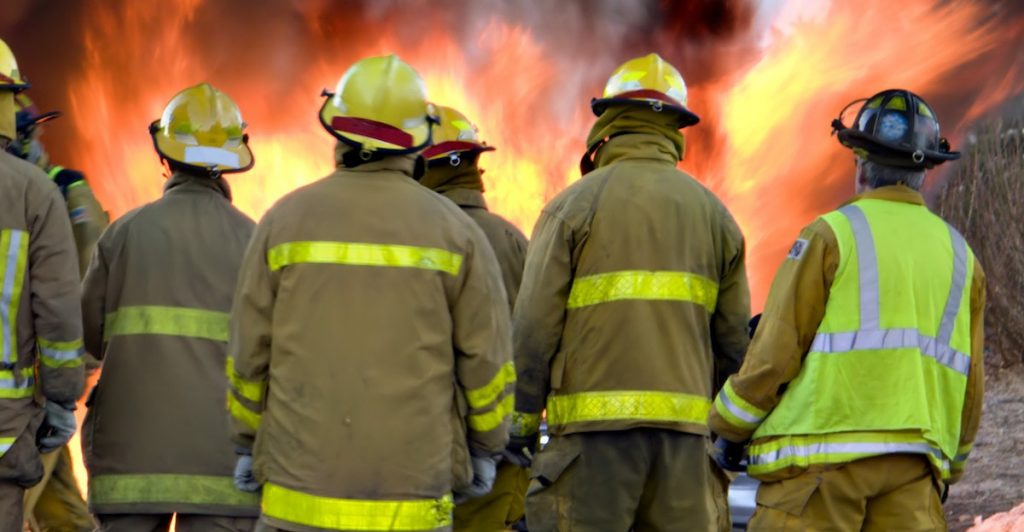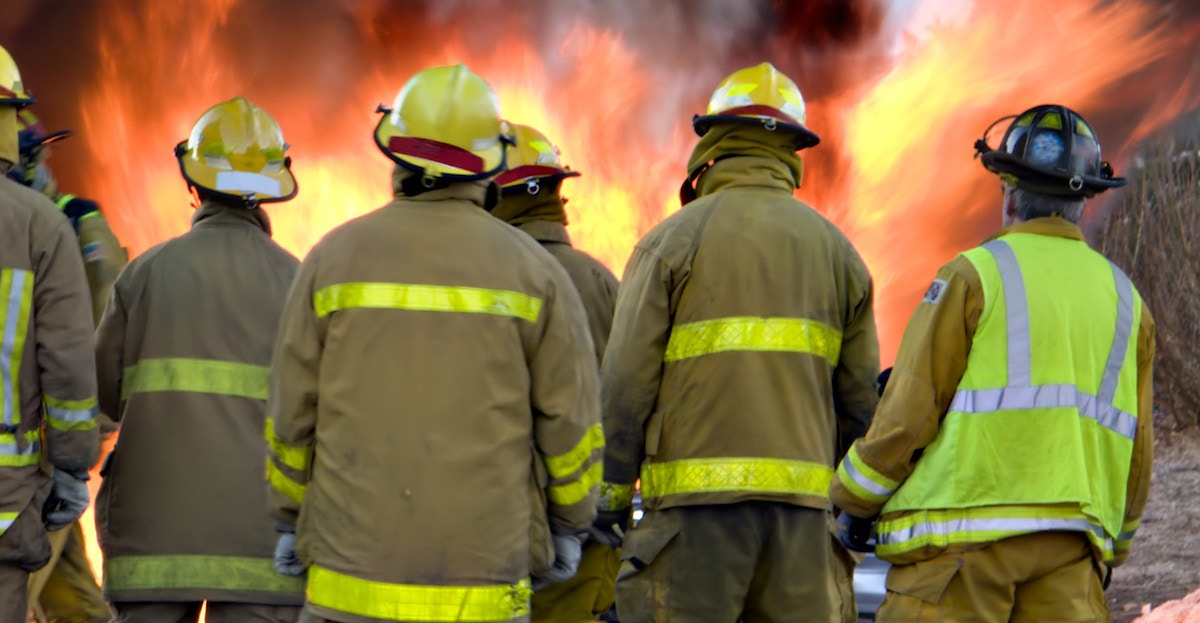 Historically, women have long been successfully putting out fires in this country. Back in 1815, Molly Williams volunteered to serve at the firehouse fo New York City's Oceanus Engine Company No. 11. Williams was a female slave working with a company that was not only all male, but all white as well. Williams was offered a job after she single-handedly handled a call when every man in the company was unable to handle the call because of being infected by the flu.
Another early female firefighter in the US was Emma Vernell. She was 50 years old when she became the first woman to work as a firefighter in the state of New Jersey.
Some people continue to wonder if women are really capable of working as firefighters. One needs only look at statistics to find an answer to this quandary. Consider statistics from the national Candidate Physical Abilities Test that firefighters need to pass. In 2008, 70 percent of all women who took the exam passed. This figure is not significantly far behind the percentage of men who passed the exam. In the same year, 75 percent of men passed. This shows that women are not statistically far behind men in taking the exam and passing or failing is more a matter of individual capabilities than a question of gender.
It's likely that women remain underrepresented in the firefighting profession because of traditionally perceived gender roles. Fire departments all over the country have been found to have testing and qualification procedures that not only discriminate against women, but also against minorities as well. Available equipment is often designed to fit men rather than women. Also, harassment toward women is rampant in some departments.
Nevertheless, women succeed in careers as firefighters. In fact, hundreds of women have attained the rank of captain or lieutenant in their careers as firefighters. In fact, the city of San Francisco fire department was led by a woman, Chief JoAnne Hayes-White, as of 2004.
It's important that people realize that females are perfectly capable of serving as firefighters because, as a female Wisconsin firefighter once remarked, "No one cares if you're a woman when their house is on fire".