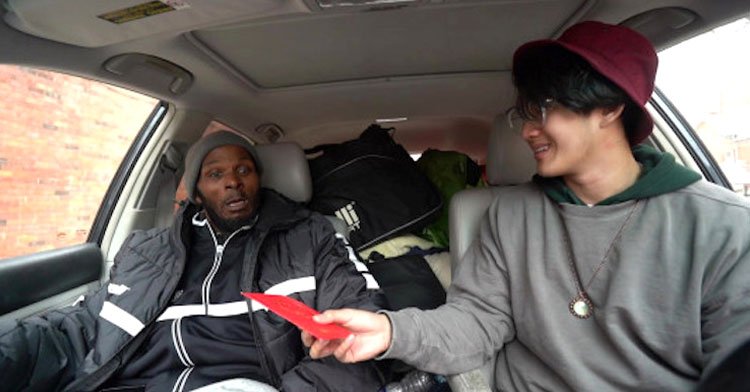 Homeless Man Brought to Tears, Raises $17k Thanks to Viral TikTok Video
Homelessness in America is one of the great plights facing the nation going forward. According to the National Alliance to End Homelessness, more than 553,742 individuals in the United States are experiencing homelessness on a nightly basis. To make this figure more intimate, this means that roughly 17 people per 10,000 are going to be without a place to call their own at night. For a first-world nation, this is an enormous problem and one that cannot be overlooked or fixed in the blink of an eye.
Yet for as enduring as the homelessness crisis has been in America, people like Philip Vu are making a difference on a one-to-one level. Vu would go viral on the video social networking site TikTok after he quit his job to travel the world while living out of his car. On one of his unlikely adventures, the 24-year-old Vu would meet a homeless man named Mike. The two would strike up a conversation and before long they'd make history together.
A Chance Encounter, a Viral Sensation
While we lack broader initiatives to end homelessness at a federal level, kind-hearted strangers like Philip and Mike are looking to change things on a more intimate level. Vu would run into Mike while out and about in his car, the vehicle he had been living in. Mike would greet Vu with an offer to clean his windshield and windows in exchange for a little cash. The night was already cold and so Vu refused the offer, instead suggesting that they share a meal and talk about life and each other's story.
Mike would agree to sit down and the two would grab a falafel sandwich from a nearby restaurant. As the two sat and talked for over an hour, Vu would eventually offer to record the conversation. Vu and Mike would continue to share the stories they collected from their very different lives. Vu spoke about leaving his job behind and traveling the world while Mike admitted that his path had been fraught with struggles.
Mike explained that he had become homeless following his mother's death the year prior. Before that, Mike had been in jail for 22 years — something he was doing his best to never experience again. Vu had experienced loss in his own life, having lost his dad when he was still a young child. The story would reach Vu's heart, and he knew he'd have to share the video with his following online. While Vu knew that homelessness could not be eradicated overnight or through helping one person, he could still play a role in changing someone's life.
Going Viral, Saving Lives
After sharing stories and getting to know now another, Vu would share the video on TikTok. Despite how similar they felt to one another, Vu couldn't help but realize how different their lives had played out. While Mike had been fending for his life and trying to support his loved ones, Philip was living out of his car for 'leisure'.
So Vu uploaded the video and the video would go viral. 13 million views later, Philip and Mike would realize that they were on the precipice of something great. People were blowing up the comments with requests to help Mike and before long donations totaled more than $17,000! Vu would greet Mike with a bright red envelope and information on how to acquire the rest of his donations.
Mike said of the donation, through tears, "I can get some food, my and my boots. Hygiene, proper stuff!"
Mike would go on to promise to pay it forward, committing himself to give to others. Mike would close out his last video with Philip Vu by saying, "I'm going to give somebody else something because you all gave this to me."
Re-purposing Old Wind Turbine Blades With Smart Ideas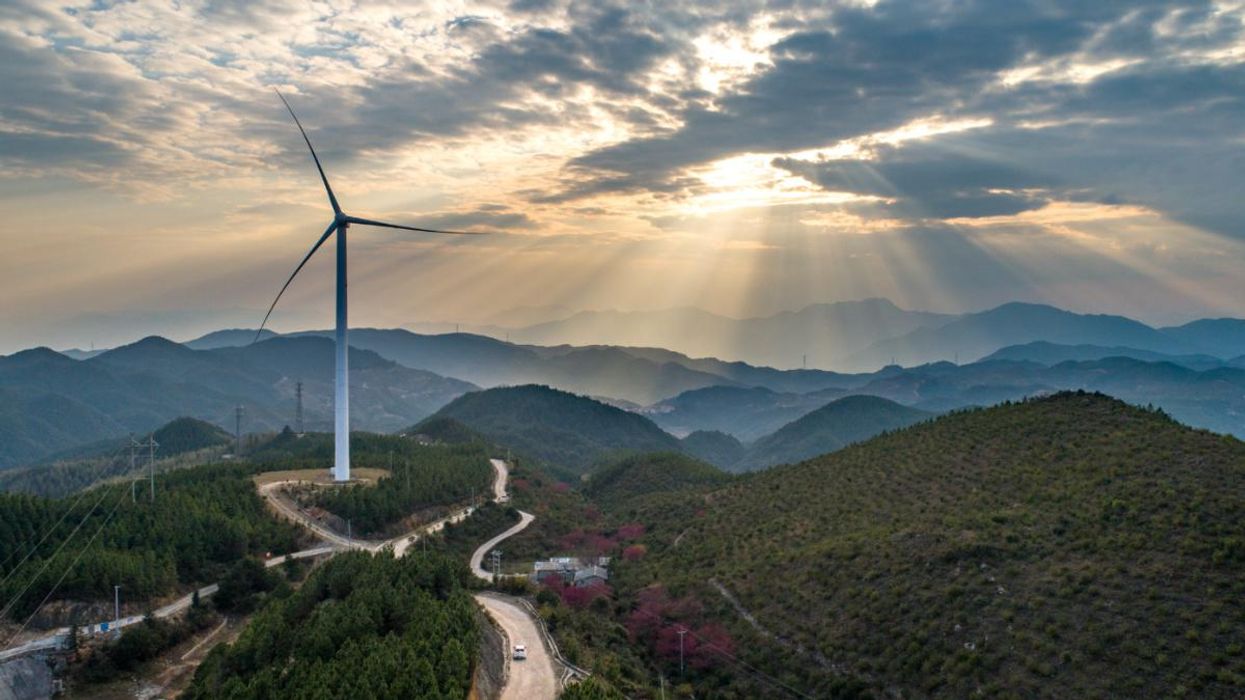 People have probably seen them in the distance next to highways or out in the country, wind farms generating energy for local and regional communities with a free resource in the local wind patterns shaped by geological forms in the area.
However, like anything mechanical, eventually even giant wind turbines start to breakdown and need replacement. And that creates a new issue about what to do with old turbine blades. Interestingly, there is no shortage of solutions for this challenge.
Industrial rafters in Ireland have found the old turbine blades ideal for being repurposed into recycled base material. The output has been turned into reinforcement for bridges, concrete forms, wake walls along the coastlines and noise barriers. Not only are the turbine blades large in size, producing a great amount of workable material for crafters, they are made of fiberglass, which is an extremely flexible and strong material. Traditionally, fiberglass is not recyclable. However, that fiberglass can become raw material for repurposed fiberglass in other structures. It finds a use for what otherwise would end up in the landfill and the same channel helps reduce the need to create more fiberglass as well.
Given the first generation of blades had some challenges with being reused until folks got creative with the fiberglass source, the subsequent generations of turbine blades are now being made from carbon fiber instead. Carbon fiber has a very high re-use factor, and that's a good thing for Ireland, which is already dealing with what do about 11,000 tons of old blades coming into waste management within the next four or five years.
A typical junked blade runs a length of 14 meters, more than long enough for small bridges that may only be 5 to 10 meters long. The blade becomes the core for a new bridge, and the outer material is wrapped around it for both protection and aesthetics. The result is a walking bridge that has an ideal gentle curve for walking and an integrity that can easily handle pathway weight on it without problems.
On the coast, wake barriers provide a needed protection to help stop erosion and keep soil on land versus being washed into the ocean. The old blades provide a durable and element-resistant material that can last for years as a barrier, stopping erosion and re-using material otherwise destined for landfill space. Alternatively, other jurisdictions are thinking about using the blades for transmission towers and electrical elevated junction points for power grids.
The creativity that is being shown with how to re-use old turbine blades has been an amazing development, and it's a good sign that the first generation of blades is not going to be yet another mistake created by good intentions but ending up polluting the environment in a different way. Not to mention, the re-utilization of the blade material has produced various other building material savings as well, producing downstream positive effects and less consumption overall as a result.