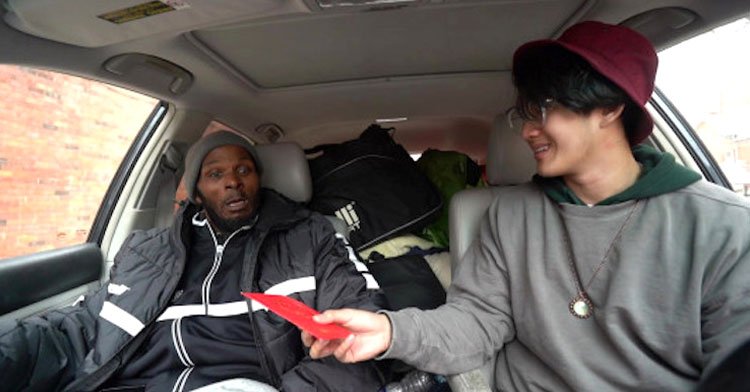 Homeless Man Brought to Tears, Raises $17k Thanks to Viral TikTok Video
Homelessness in America is one of the great plights facing the nation going forward. According to the National Alliance to End Homelessness, more than 553,742 individuals in the United States are experiencing homelessness on a nightly basis. To make this figure more intimate, this means that roughly 17 people per 10,000 are going to be without a place to call their own at night. For a first-world nation, this is an enormous problem and one that cannot be overlooked or fixed in the blink of an eye.
Yet for as enduring as the homelessness crisis has been in America, people like Philip Vu are making a difference on a one-to-one level. Vu would go viral on the video social networking site TikTok after he quit his job to travel the world while living out of his car. On one of his unlikely adventures, the 24-year-old Vu would meet a homeless man named Mike. The two would strike up a conversation and before long they'd make history together.
A Chance Encounter, a Viral Sensation
While we lack broader initiatives to end homelessness at a federal level, kind-hearted strangers like Philip and Mike are looking to change things on a more intimate level. Vu would run into Mike while out and about in his car, the vehicle he had been living in. Mike would greet Vu with an offer to clean his windshield and windows in exchange for a little cash. The night was already cold and so Vu refused the offer, instead suggesting that they share a meal and talk about life and each other's story.
Mike would agree to sit down and the two would grab a falafel sandwich from a nearby restaurant. As the two sat and talked for over an hour, Vu would eventually offer to record the conversation. Vu and Mike would continue to share the stories they collected from their very different lives. Vu spoke about leaving his job behind and traveling the world while Mike admitted that his path had been fraught with struggles.
Mike explained that he had become homeless following his mother's death the year prior. Before that, Mike had been in jail for 22 years — something he was doing his best to never experience again. Vu had experienced loss in his own life, having lost his dad when he was still a young child. The story would reach Vu's heart, and he knew he'd have to share the video with his following online. While Vu knew that homelessness could not be eradicated overnight or through helping one person, he could still play a role in changing someone's life.
Going Viral, Saving Lives
After sharing stories and getting to know now another, Vu would share the video on TikTok. Despite how similar they felt to one another, Vu couldn't help but realize how different their lives had played out. While Mike had been fending for his life and trying to support his loved ones, Philip was living out of his car for 'leisure'.
So Vu uploaded the video and the video would go viral. 13 million views later, Philip and Mike would realize that they were on the precipice of something great. People were blowing up the comments with requests to help Mike and before long donations totaled more than $17,000! Vu would greet Mike with a bright red envelope and information on how to acquire the rest of his donations.
Mike said of the donation, through tears, "I can get some food, my and my boots. Hygiene, proper stuff!"
Mike would go on to promise to pay it forward, committing himself to give to others. Mike would close out his last video with Philip Vu by saying, "I'm going to give somebody else something because you all gave this to me."
Twins Whose Lemonade Stand Was Robbed Gets Surprised By Community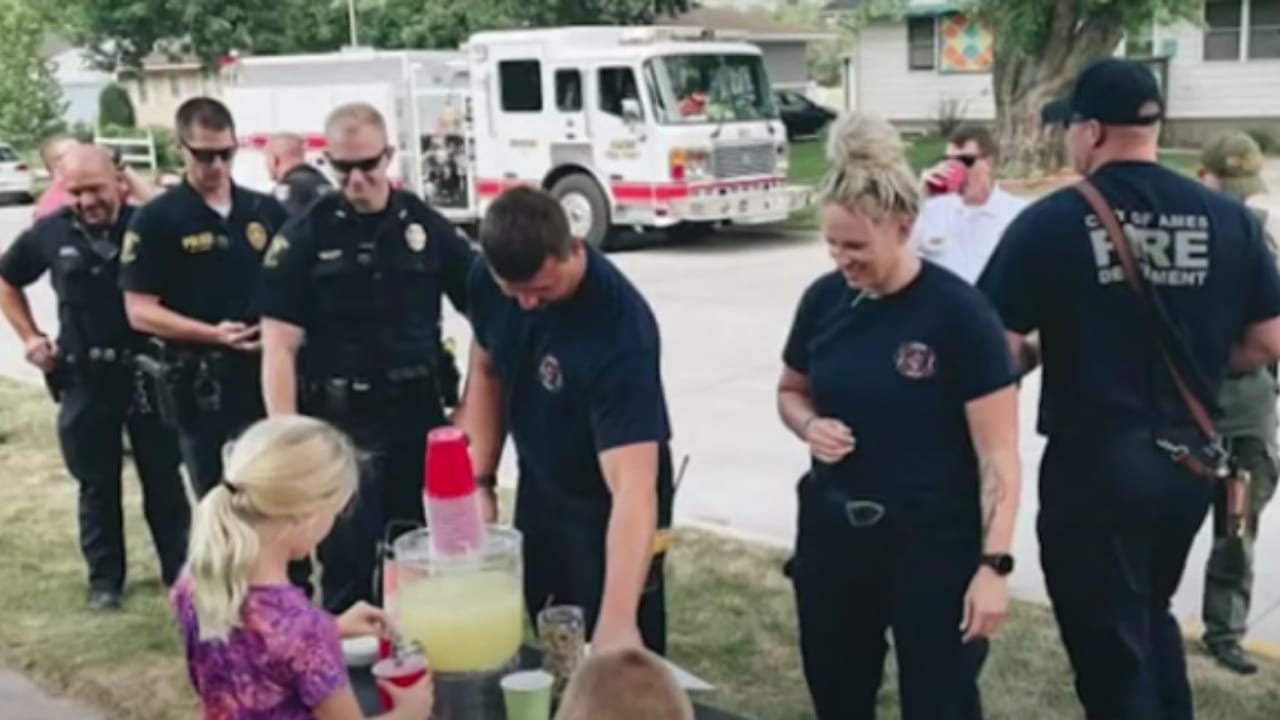 Being robbed is bad by every means; however, when it's a child or children who the criminals prey on, this draws the wrath of everyone.
When two innocent young girls are trying their hands at entrepreneurship, it is a sign that they have great plans ahead and believe that the world awaits them with open arms.
However, for a pair of nine-year-old twins, they saw the bitter side of life way too early, and the community decided to chime in and help remove or at least soften the scars in their minds of what the world represents.
After a robber decided to steal from a lemonade stand operated by the two 9-year-olds, the Ames community reacted.
Katelyn and Elias, twins, had a lemonade business on Monday, but things rapidly went south.
"We were simply selling lemonade when a car pulled up, and a girl got out, so I asked if she wanted lemonade," Katelyn explained. "She answered 'sure,' then took the tip jar, climbed into the passenger seat, and drove away."
When the family phoned the cops, they said the response was better than they could have ever imagined.
Officer Celena Rohland stated, "I started texting some of the folks I work with, asking them to get together and maybe visit the lemonade stand so that we could make a difference in Katelyn and Elias' day."
The twins reopened their stand, deciding that when life hands you lemons, you make lemonade.
The cops had no intention of taking the matter lightly. Four different law enforcement agencies arrived to assist them in recovering the money that the culprit stole.
"It makes me so glad to see these youngsters so happy right now. It's all about that. Taking care of our neighborhood," said one community member, Kyle Dirks. It is a sentiment shared by scores of other residents there.
Katelyn and Elias' mother commented that this life lesson makes it all worthwhile.
"There was one terrible apple," Karen Smidt explained, "but they got to experience the goodness of so many more people, and one bad apple will not spoil it for us." "We're going to keep going."
According to the family, they have now raised more than $750. They intend to donate the entire sum to the Shop with a Cop program, and they are thrilled to be able to give back to the community that has helped them.
What happened to these young entrepreneurs might be a lesson to many criminals who have the money but not the people's hearts.