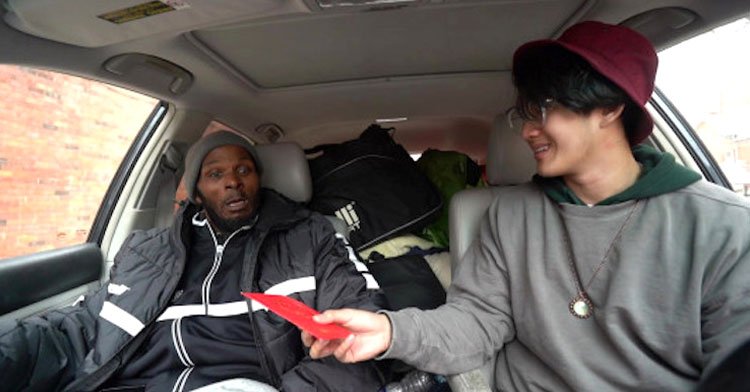 Homeless Man Brought to Tears, Raises $17k Thanks to Viral TikTok Video
Homelessness in America is one of the great plights facing the nation going forward. According to the National Alliance to End Homelessness, more than 553,742 individuals in the United States are experiencing homelessness on a nightly basis. To make this figure more intimate, this means that roughly 17 people per 10,000 are going to be without a place to call their own at night. For a first-world nation, this is an enormous problem and one that cannot be overlooked or fixed in the blink of an eye.
Yet for as enduring as the homelessness crisis has been in America, people like Philip Vu are making a difference on a one-to-one level. Vu would go viral on the video social networking site TikTok after he quit his job to travel the world while living out of his car. On one of his unlikely adventures, the 24-year-old Vu would meet a homeless man named Mike. The two would strike up a conversation and before long they'd make history together.
A Chance Encounter, a Viral Sensation
While we lack broader initiatives to end homelessness at a federal level, kind-hearted strangers like Philip and Mike are looking to change things on a more intimate level. Vu would run into Mike while out and about in his car, the vehicle he had been living in. Mike would greet Vu with an offer to clean his windshield and windows in exchange for a little cash. The night was already cold and so Vu refused the offer, instead suggesting that they share a meal and talk about life and each other's story.
Mike would agree to sit down and the two would grab a falafel sandwich from a nearby restaurant. As the two sat and talked for over an hour, Vu would eventually offer to record the conversation. Vu and Mike would continue to share the stories they collected from their very different lives. Vu spoke about leaving his job behind and traveling the world while Mike admitted that his path had been fraught with struggles.
Mike explained that he had become homeless following his mother's death the year prior. Before that, Mike had been in jail for 22 years — something he was doing his best to never experience again. Vu had experienced loss in his own life, having lost his dad when he was still a young child. The story would reach Vu's heart, and he knew he'd have to share the video with his following online. While Vu knew that homelessness could not be eradicated overnight or through helping one person, he could still play a role in changing someone's life.
Going Viral, Saving Lives
After sharing stories and getting to know now another, Vu would share the video on TikTok. Despite how similar they felt to one another, Vu couldn't help but realize how different their lives had played out. While Mike had been fending for his life and trying to support his loved ones, Philip was living out of his car for 'leisure'.
So Vu uploaded the video and the video would go viral. 13 million views later, Philip and Mike would realize that they were on the precipice of something great. People were blowing up the comments with requests to help Mike and before long donations totaled more than $17,000! Vu would greet Mike with a bright red envelope and information on how to acquire the rest of his donations.
Mike said of the donation, through tears, "I can get some food, my and my boots. Hygiene, proper stuff!"
Mike would go on to promise to pay it forward, committing himself to give to others. Mike would close out his last video with Philip Vu by saying, "I'm going to give somebody else something because you all gave this to me."
Red Wolves See Population Boost as 8 Animals Are Released Into the Wild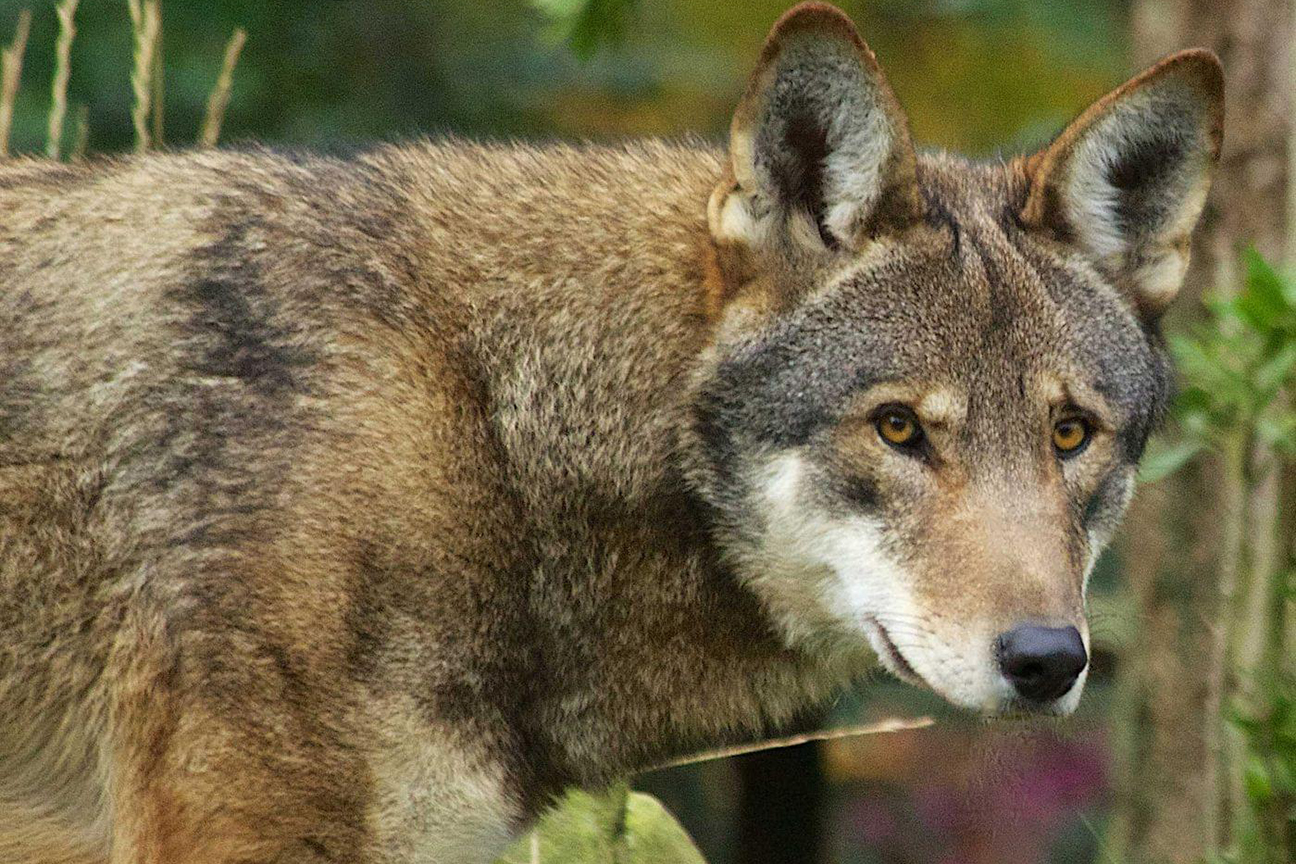 The red wolf is a striking canine endemic to the southeastern edge of the United States. As an intermediary between the common coyote and the gray wolf, the red wolf is known for its distinct size and color patterns. A contentious member of the canine debate, the red wolf is considered critically endangered as recognized by the Endangered Species Act of 1973.
While population numbers have been dwindling since the act was proclaimed, there has been some positivity to embrace in recent years. A recent court order mandated the release of eight red wolves into nature, a decision put in place by the Southern Environmental Law Center as it worked with conservation groups throughout the nation.
Urging Positive Momentum in Conservation Circles
Critically endangered since 1973, the red wolf, unfortunately, falls to the back of the pack when it comes time to have a national conversation about conservation. According to Ron Sutherland, a member of the Wildlands Network environmental group, this recent proclamation by the court to release the eight wolves was a massive step in the right direction. Sutherland said that he hopes for the Fish and Wildlife Service to start working again with the people of North Carolina to resuscitate the red wolf population.
John Tirpak is a mother prominent voice in the conservation movement geared toward supporting the red wolf population. Tirpak works as the Associate Regional Director of Ecological Services at the Fish and Wildlife Service. Through his efforts, Tirpak hopes to help craft an 'implementation plan' based upon established recovery goals to help bring the red wolf back from the brink.
Releasing Red Wolves to Nature
Our latest story of conservation in North Carolina is centered on four red wolf pups that were born at the Akron Zoo. These wolves were then placed within a den at the Pocosin Lakes Wildlife Refuge on the eastern edge of North Carolina. This was done as a proponent of pup fostering, a successful method that helps to prime young pups for re-integration in nature. With a success rate hovering near 100%, pup fostering is one of the primary conservation measures put in place to help bring red wolves back.
Unfortunately, pup fostering can be difficult work. The puppies have to be relocated before they reach two weeks old because their eyes are still closed. With closed eyes, a quick move allows wolves to acclimate with their new litter-mates as they resemble the smell at that age. To properly tackle this process, zookeepers, biologists, and volunteers must work as one across the nation.
Joe Madison serves as the Director at the Red Wolf Program in North Carolina. As the leader of the project, Madison got to watch as the wolf mother moved its foster pups to a new location with the rest of its litter. From then on, scientists have been tracking and monitoring all of their movements near the den.
Tragically, red wolves would be labeled as officially extinct in the 80s. From that point forward, people like Madison and Tirpak were vital in bringing breeding pairs back to the country. In 1987, four breeding pairs were bred from the original 14 animals held at the Alligator River Wildlife Refuge. This would lead to the 'rewilding' efforts that we see today.
Right now, Joe Madison is focused on his Prey for the Pack initiative to support landowners in improving their property. In exchange, these same landowners will allow red wolves onto their land to live in peace and quiet while the fostering and rehabilitation process continues unhindered.