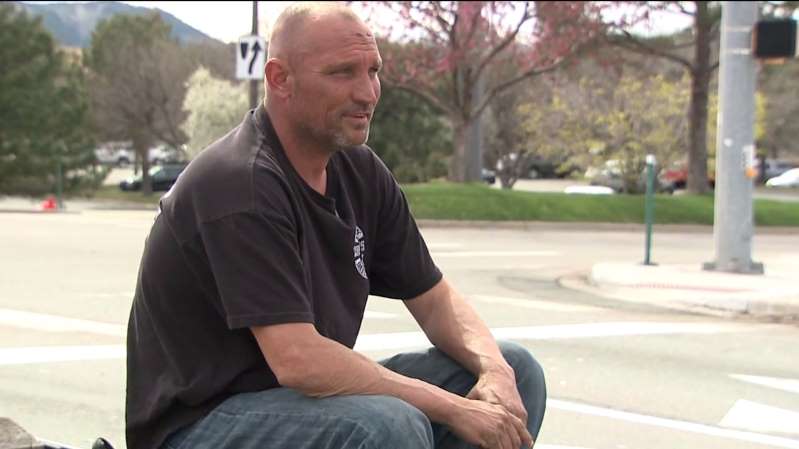 "Homeless Hero" Saves Multiple People from Fiery Highway Crash
Just two short days ago a man named Darin Barton, who the people and news are calling the "Homeless Hero," saved multiple people from a fiery car crash on Colorado's Interstate 70.
Reports say the late April crash was caused by a truck driver that had lost control of his vehicle and collided with oncoming traffic. The same company has a bad history of problems with their vehicles. There are multiple reports letting trucks in need of repair on the road—including vehicles with break problems.
Luckily for the survivors of the crash, Darin Barton just happened to be passing by. Barton, a local homeless man, saw the crash happen and immediately sprang into action. He was able to pull several victims from the wreckage before emergency services arrived on the scene. The survivors of the crash are all lucky to have had the "Homeless Hero" passing by in their time of need.
Interestingly, this isn't the first time Barton has been a hero to the victims of a traffic accident. Two years ago, Barton saved a woman named Valerie Blease from a flaming car wreck. Blease describes how the collision left her confused and unable to escape her burning car when the "Homeless Hero" arrived and pulled her from the fire. She recalls that in the moment, she didn't know what was happening, only that someone was telling her there was a fire and she needed to get out.
Barton has become something of a local celebrity in Colorado despite his homelessness. He has appeared several times on the local news. Each of these appearances have been stories covering his heroics and even interviews with the "Homeless Hero" and the people he has saved. One of the victims of April's pileup said she "wasn't surprised" to learn that Barton had saved people from these kinds of wrecks before.
Not to leave this selfless hero unrewarded, the local community has banded together and raised thousands of dollars to help Barton in his time of need. Just like he has helped save people from car crashes on multiple occasions, the people of Colorado have come together to help Barton. Local news agencies have started a fundraising effort that has, so far, raised thousands of dollars to help cover Barton's costs as he finds work and a place to live. There have been some concerns that Barton may be the target of robbery given his insecure living situation and sudden rush to local fame, but a few local news agencies said they are working with local authorities to help ensure Barton's safety.
Darin Barton, the "Homeless Hero," is an inspiration reminder that even those of us with the least to give can still help people in the time of need. When interviewed, Barton said he was just helping people in need and hopes that others will be inspired to do the same.
500,000-Year-Old Wooden Structure Rewrites History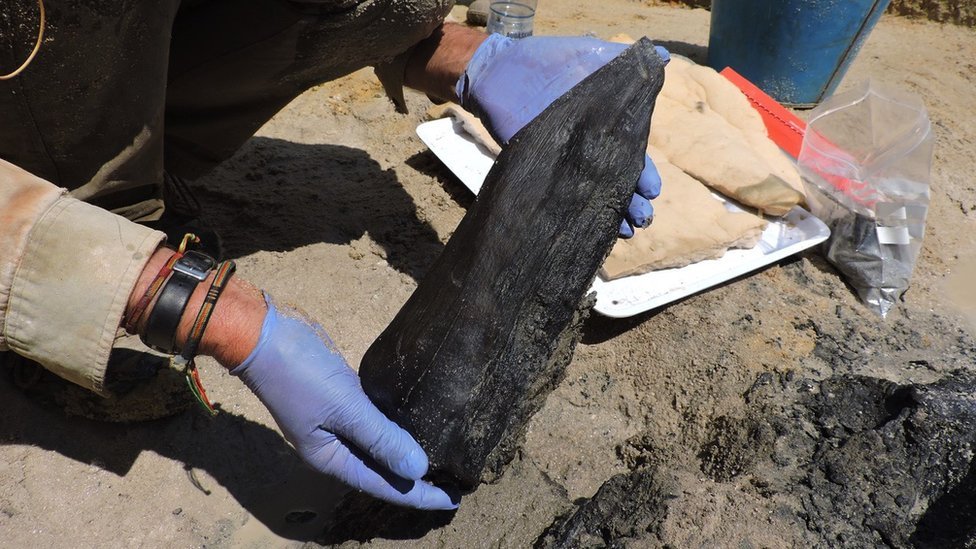 In an archaeological discovery, a wooden structure dating back an astonishing 500,000 years has been unearthed on the banks of a river in Zambia, challenging long-held beliefs about the capabilities of ancient humans. Researchers stumbled upon these ancient wooden logs, a revelation that has the potential to reshape our understanding of the lives of early humans.
The find, located on the riverbanks near Zambia's Kalambo Falls, provides compelling evidence that stone-age people may have constructed primitive shelters, forever altering our perception of their intelligence and resourcefulness. Archaeologist Prof Larry Barham, who led the research, was profoundly impacted by the discovery, stating, "This find has changed how I think about our early ancestors."
What makes this find truly remarkable is that it suggests ancient humans did more than merely survive; they thrived by creating something entirely new. These early humans exhibited intelligence, imagination, and craftsmanship by fashioning structures from wood, a material that had never before been transformed into such large and sophisticated objects.
The researchers also uncovered ancient tools, including digging sticks, but the most exciting find was two pieces of wood positioned at right angles to each other. "One is lying over the other, and both pieces of wood have notches cut into them," explained Geoff Duller, a professor of geography at the University of Aberystwyth and a member of the research team. "You can clearly see those notches have been cut by stone tools, making the two logs fit together to become structural objects."
Radiocarbon dating confirmed the wood's age, placing it at a staggering 476,000 years old. This revelation has ignited curiosity about the woodworking traditions of ancient societies, challenging the prevailing notion that early humans led simplistic, nomadic lives.
Perrice Nkombwe, a team member from the Livingstone Museum in Zambia, expressed her astonishment, saying, "I was amazed to know that woodworking was such a deep-rooted tradition. It dawned on me that we had uncovered something extraordinary."
The preservation of the wooden structure itself is a miracle. Typically, wood decays over time unless preserved under specific conditions. However, in the waterlogged environment along the Kalambo Falls, the wood remained intact, essentially pickled by the elements for millennia.
While the exact purpose of this ancient wooden structure remains a mystery, it has sparked numerous speculations. Prof. Duller suggests it might have been used as a place to sit beside the river and fish, although a complete understanding of its function remains elusive.
Moreover, the identity of the individuals who constructed this structure raises intriguing questions. "We don't know – it could have been Homo sapiens, and we just haven't discovered fossils from that age yet," Prof. Duller added. "But it could be a different species – [perhaps] Homo erectus or Homo naledi – there were a number of hominid species around at that time in southern Africa."
This discovery has the potential to enrich our understanding of ancient woodworking techniques, craftsmanship, and human interaction with the environment. As researchers continue their work at the Kalambo Falls site, the pages of history are being rewritten, and our appreciation for the ingenuity of our ancient ancestors grows ever deeper.