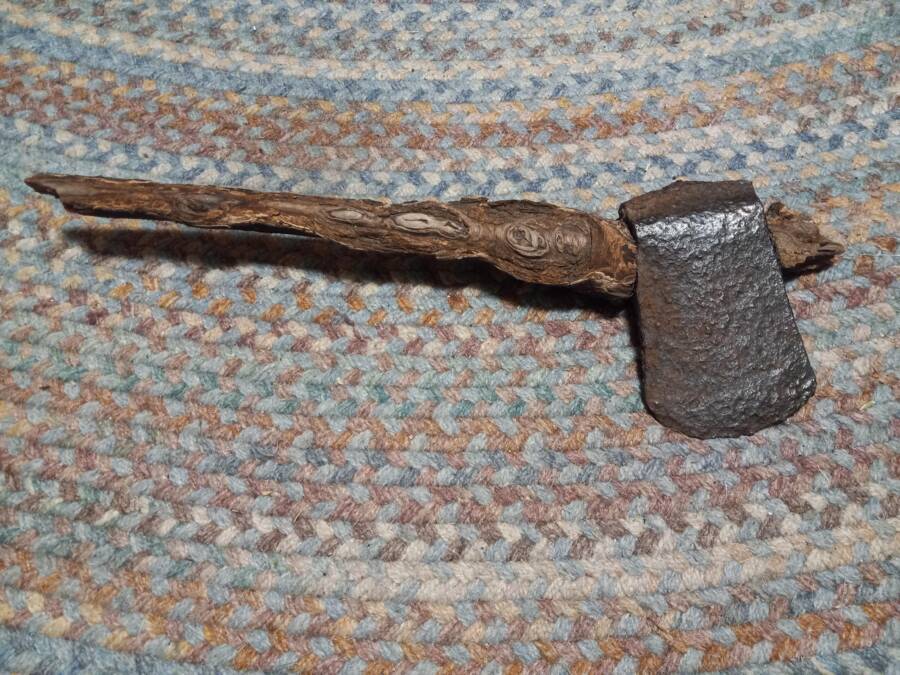 Historic Axe Head With a Root for a Handle Found In Kansas Yard
Storms are notorious for tearing things up, causing damage, and generally creating a big mess. However, in Kansas, they are also known for uncovering things that have been buried for decades, maybe even centuries. During one such downpour and blowing mess, Matthew Decker noted something out of place. As if it had been put in front of Decker's path immaculately, there was an axe head with a tree root for a handle.
Stopping in his tracks to figure out what exactly he was looking at, Decker used his foot to uncover the odd finding and expose it. Instead, even more of the root came up, essentially providing the length of a naturally made tool handle. The whole assembly looked like something out of a movie, making Decker think for a moment about when Thor or Odin were going to show up and claim their lost property any second later.
The weight of the root and axe head was notable. As he held it, the surprise of the whole thing had the man standing in the middle of the gale, and all he could think about was how crazy, amazing the whole discovery was. It helped that Decker already had a primed imagination from his long-time interest in the Lord of the Rings storyline and the video game, Elder Scrolls: Skyrim.
Once he got inside and dried off, Decker took photos of his axe discovery and posted them on Reddit, practically launching the whole event from his backyard into digital Sputnik orbit. The photo and comments took off like wildfire with kerosene added for good measure. Decker simply summed up the photo as a tree root grown through an axe he found in his yard.
Of course, given popular themes, lots of folks compared the axe head to Nordic myths and Hollywood replicas of Asgardian weaponry. One reader even went so far as to tell Decker he could rightfully take the title of Thor as a joke. The combination of being out in a storm when finding the axe head added to its Internet mythology.
However, others noted that Decker should run with the event and add to its story, give the event some embellishment and make the most of his 15 minutes of fame. Instead, Decker has decided to be a bit more practical; the axe head and root are for sale if there is a willing buyer. It's not out of greed though; the funds could really help Decker take care of his sick cat and the related vet bills. The animal's recent downturn hasn't helped its owner's finances, which were already tight. Ideally, Decker hopes a museum or similar venue wants to buy the axe head.
In the meantime, Decker is enjoying his claim to fame and all the attention it's been getting. He knows the fuss won't last forever. That said, the axe head itself has done a pretty good job of outlasting history so far, even when taken over by a tree.
Grandpa Rudy Noorlander's Remarkable Recovery After Grizzly Bear Attack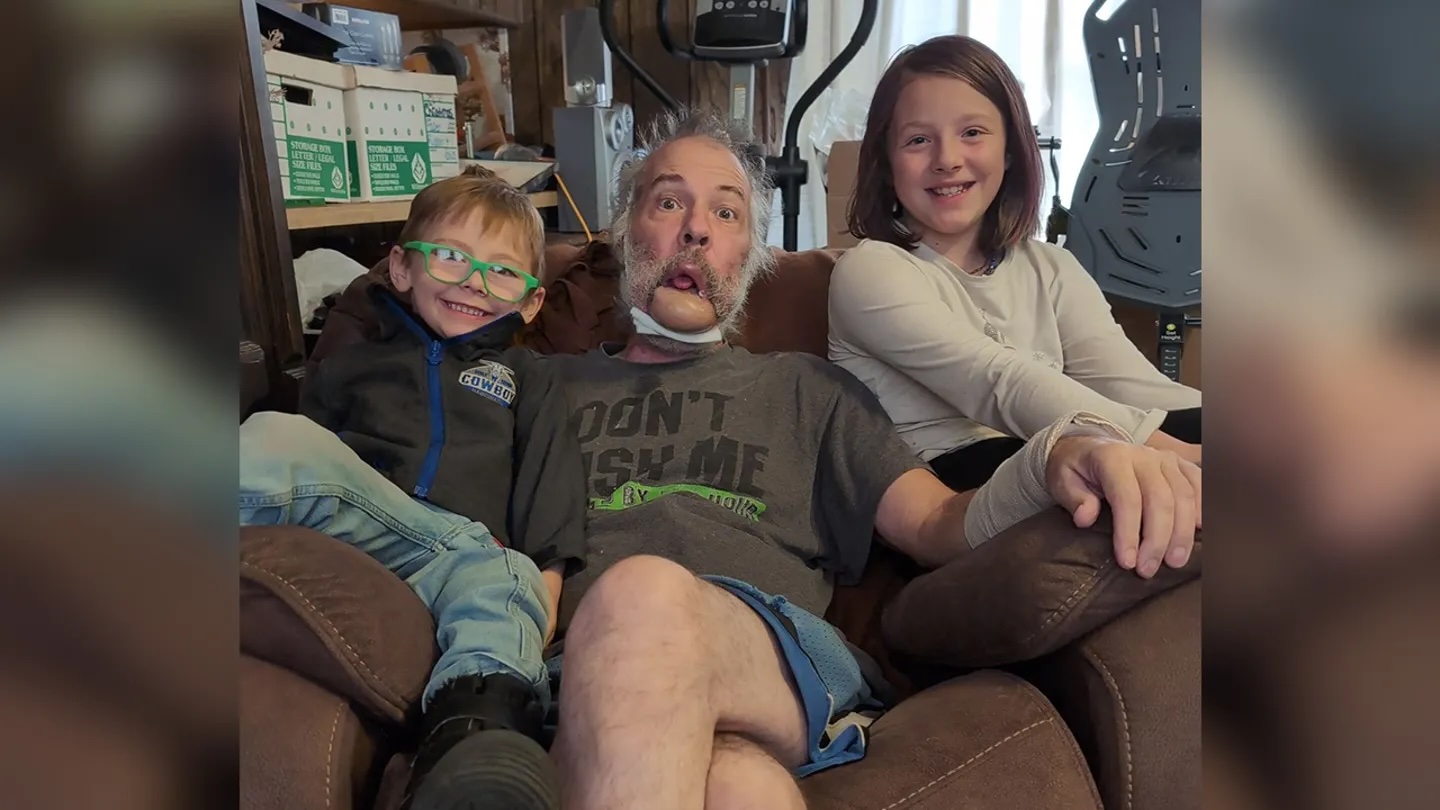 In the rugged wilderness of Montana, a brave 61-year-old man named Rudy Noorlander faced a terrifying encounter with a 9-foot-tall grizzly bear that left him with a ripped-off jaw. Despite this harrowing experience, Rudy's indomitable spirit and determination to recover have amazed his family and community.
On September 8th, while helping a father and son track a shot deer in Custer Gallatin National Forest, Rudy unexpectedly crossed paths with the massive grizzly bear. In a moment of sheer surprise, the bear attacked him, resulting in what Rudy humorously described as the "most disgusting French kiss of his life." The bear tore into his lower jaw, leaving Rudy in a life-threatening situation.
Recalling the traumatic incident, Rudy shared that the attack happened so quickly that he couldn't deploy his bear spray in time, and a misfire from his gun further complicated the situation. Desperate to fend off the bear, Rudy resorted to using his hands, but the grizzly clamped onto his lower jaw with incredible force. Despite the unbearable pain and the bear's rancid breath, Rudy valiantly fought for his life.
Miraculously, Rudy survived the ordeal, and he is expected to make a full recovery. Reflecting on the incident, he acknowledged that there were things he could have done differently to change the outcome, but he remains optimistic about the future. Supported by his family, including daughter Ashley, Rudy jokingly declared that he's going to be "like Rambo out there" in the Montana wilderness.
Despite facing one of the most challenging moments of his life, Rudy Noorlander maintains a positive and resilient attitude. Describing him as the "most positive person" she knows, Ashley praised her father's will to live and his fighting spirit. Rudy, a Montana native, owns Alpine Adventures, a snowmobile rental shop in Big Sky, and the incident has strengthened his connection with family, God, and personal growth.
With unwavering faith, Rudy believes that there is a purpose for his survival, and he plans to share his story through church devotionals and inspirational talks. He sees the attack as a turning point that has guided the rest of his life's journey.