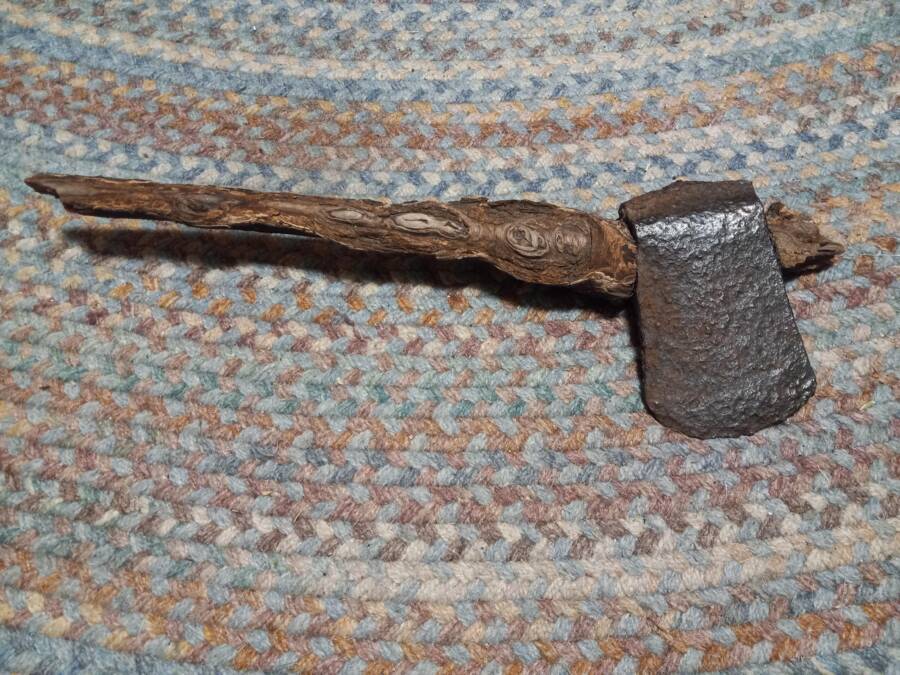 Historic Axe Head With a Root for a Handle Found In Kansas Yard
Storms are notorious for tearing things up, causing damage, and generally creating a big mess. However, in Kansas, they are also known for uncovering things that have been buried for decades, maybe even centuries. During one such downpour and blowing mess, Matthew Decker noted something out of place. As if it had been put in front of Decker's path immaculately, there was an axe head with a tree root for a handle.
Stopping in his tracks to figure out what exactly he was looking at, Decker used his foot to uncover the odd finding and expose it. Instead, even more of the root came up, essentially providing the length of a naturally made tool handle. The whole assembly looked like something out of a movie, making Decker think for a moment about when Thor or Odin were going to show up and claim their lost property any second later.
The weight of the root and axe head was notable. As he held it, the surprise of the whole thing had the man standing in the middle of the gale, and all he could think about was how crazy, amazing the whole discovery was. It helped that Decker already had a primed imagination from his long-time interest in the Lord of the Rings storyline and the video game, Elder Scrolls: Skyrim.
Once he got inside and dried off, Decker took photos of his axe discovery and posted them on Reddit, practically launching the whole event from his backyard into digital Sputnik orbit. The photo and comments took off like wildfire with kerosene added for good measure. Decker simply summed up the photo as a tree root grown through an axe he found in his yard.
Of course, given popular themes, lots of folks compared the axe head to Nordic myths and Hollywood replicas of Asgardian weaponry. One reader even went so far as to tell Decker he could rightfully take the title of Thor as a joke. The combination of being out in a storm when finding the axe head added to its Internet mythology.
However, others noted that Decker should run with the event and add to its story, give the event some embellishment and make the most of his 15 minutes of fame. Instead, Decker has decided to be a bit more practical; the axe head and root are for sale if there is a willing buyer. It's not out of greed though; the funds could really help Decker take care of his sick cat and the related vet bills. The animal's recent downturn hasn't helped its owner's finances, which were already tight. Ideally, Decker hopes a museum or similar venue wants to buy the axe head.
In the meantime, Decker is enjoying his claim to fame and all the attention it's been getting. He knows the fuss won't last forever. That said, the axe head itself has done a pretty good job of outlasting history so far, even when taken over by a tree.
A Teen's Inspiring Journey to Morehouse College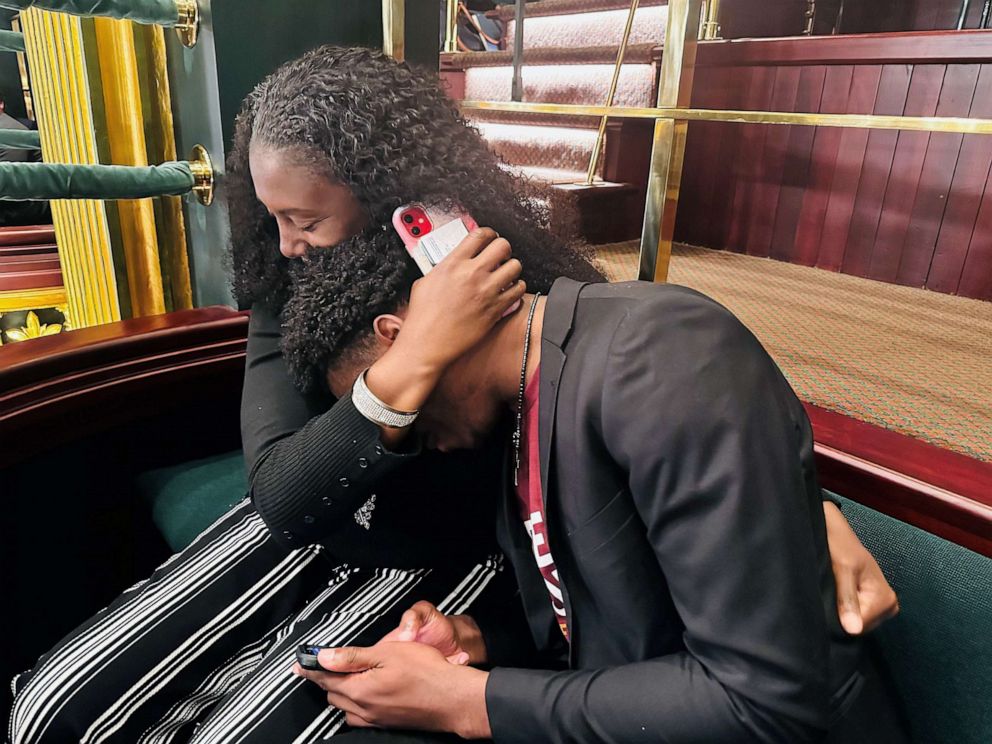 Imagine the feeling of accomplishing your dreams after years of hard work and dedication. That's exactly what happened to Amir Staten, a remarkable teenager whose video celebrating his acceptance into Morehouse College went viral. His infectious joy captured the hearts of people around the world, and it's not hard to see why.
Morehouse College, located in Atlanta, Georgia, has a long and prestigious history. Established in 1867, it is a historically black college and one of the oldest educational institutions for African Americans. The college was founded with a mission to provide a quality education and develop strong leaders who would go on to make a positive impact on society.
Amir's acceptance into Morehouse College is a testament to his perseverance and commitment to his studies. Not only did he receive an acceptance letter, but he was also granted a full ride scholarship. This scholarship covers the cost of tuition, which amounts to around $51,000 per year. This incredible opportunity has lifted a significant financial burden off Amir's shoulders, allowing him to focus on his education and future aspirations.
In addition to the full ride scholarship, Amir was named one of 15 Bonner Scholars. The Bonner Scholarship is a prestigious program that emphasizes the importance of community service. To maintain this scholarship, students must maintain a minimum GPA of 2.5 and contribute 10 hours of community service each week. It is a great honor for Amir to be chosen as one of these scholars, highlighting his dedication to making a positive difference in his community.
Amir's hard work throughout high school has been nothing short of exceptional. He consistently achieved honor roll grades, demonstrating his commitment to academic excellence. But his accomplishments didn't end there. Amir also took on leadership roles as the head of the Black Student Union, where he worked to promote inclusivity and raise awareness about important social issues. Additionally, he served as the captain of his school's basketball team, showcasing his discipline, teamwork, and determination.
Amir's accomplishments have not only made his family proud but have also inspired those around him. His mother expressed her admiration for his efforts, saying, "He has gone above and beyond what is expected of him." With his acceptance into Morehouse College, Amir can finally take a deep breath, knowing that his hard work has paid off.