Hilarious Antics of Pets Realizing They Were Tricked to Going to the Vet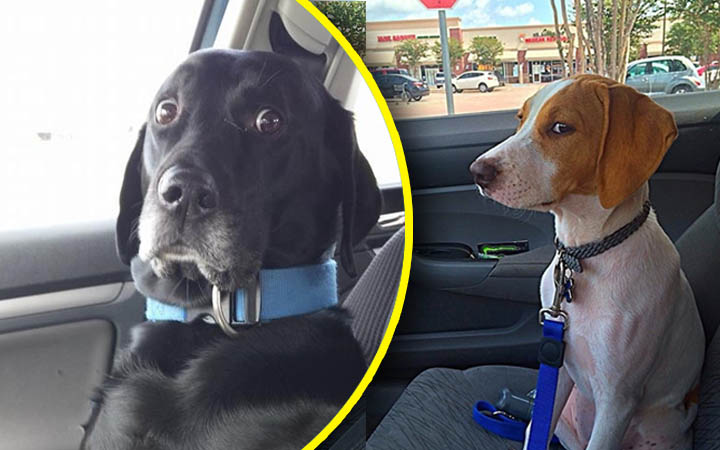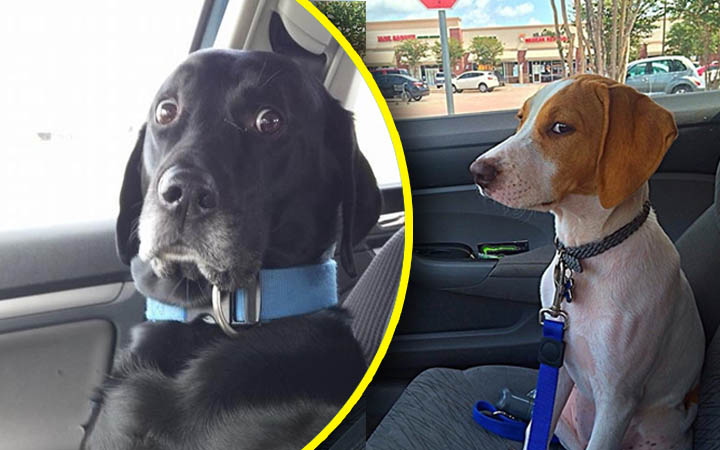 By looking at their faces, we can infer that our pets have the same feelings about going to the vet just like little kids are going to visit the dentist. So it might require some sort of trickery and cleverness to take them for a check-up. Here are some hilarious pets' reactions when realized that they are going go to vet.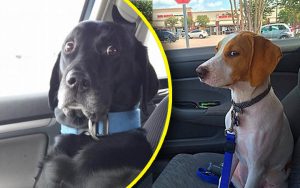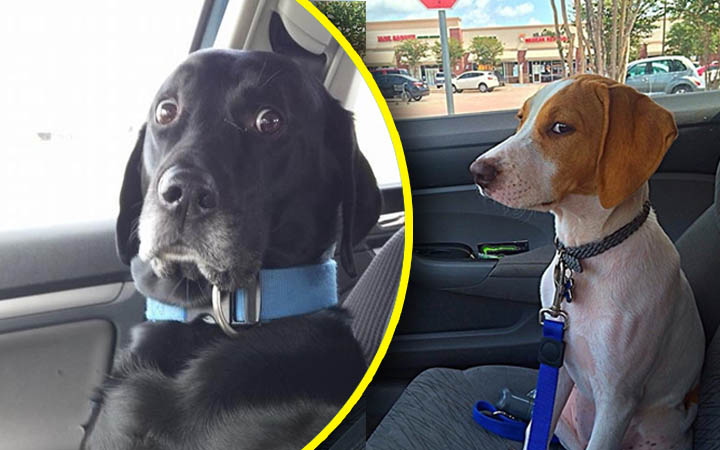 Oh No! It's Time For That Fearful Meet Again
The time for the annual trip to the vet has come and this dog received the bad news. Maybe curling up into a ball and moping on the floor will not work for this year, so it's time to prepare, buddy.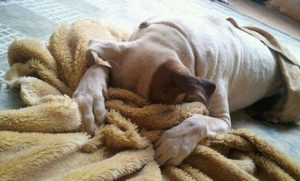 Oldest Dog Trick
This German Shepard tries one last desperation move by using the oldest dog trick: puppy sad eyes. However, it's too late because he's already on the vet's table.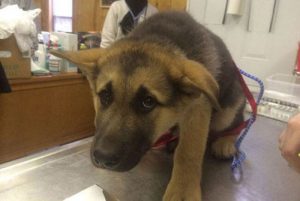 Using His Cuteness To Avoid The Inevitable
This puppy's eyes is a clear proof of the arts of manipulation. However, this nurse is being very gentle with this little pup.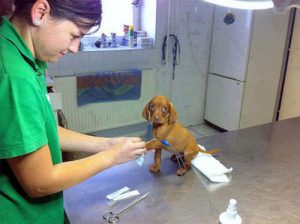 Looking For Some Support
Our pets always get anxious when it's time to visit the vet. So it's important to show them some moral support even if it means carrying a really big dog while you're waiting for your turn.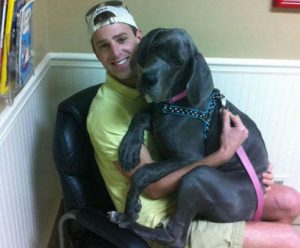 Are We Going To The Park, Right?
This photo shows how self-aware dogs can be. We can see the fear in his eyes after the owner did not stop in the park. There is no need for words, this dog already knows where they're going.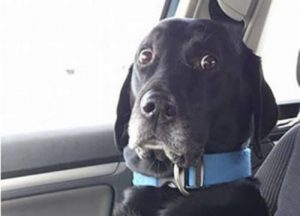 You Told Me We Were Going To The Park
That look is the typical expression when a dog was deceived by "going to the park" and instead they stopped at the vet for the check.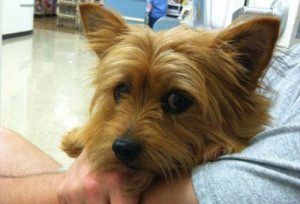 Desperate Times
As the saying goes, "desperate times call for desperate measures," this cat decided to sacrifice his cleanliness to hide in a perfect spot: a trashcan, and then be saved from the threat, or better said, the vet.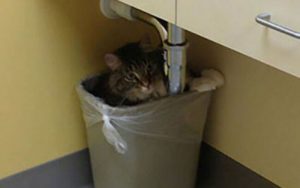 Please, Don't Put Me Down
This poor dog is so stressed about visiting the vet he had to be carried like a baby. The problem is he is not a little puppy anymore. Poor owner's column…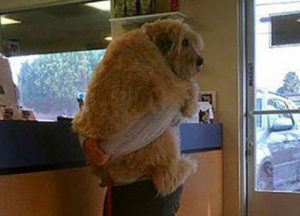 I Don't Trust You Anymore
Really? Like if it wasn't enough to carry this horrendous scarf and now you take me to the vet too? I'll never forget this act of treachery.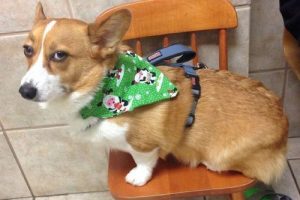 Denying His Fate
This cat is another desperate fighter or we should say "hider". He already knows his fate is sealed but he's trying one last attempt at moving his head under a very small opening.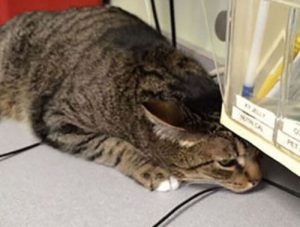 Are You Kidding Me?
There is no doubt this dog is feeling a big disappointment about his owner when he realized that actually, they're heading to the vet.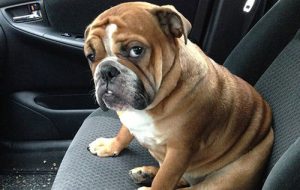 Looking For A Perfect Hiding Spot
This cat thought, "Maybe If I hide here, they'll forget about me and the check-up," and then he decided to hide in the vet's sink. However, there is some bad news for you, kitty.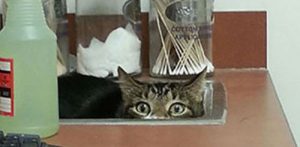 I Don't Want To Come Back Here Again
This puppy came to his first ever check-up and judging from his facial expression, he didn't like at all. Now, the owner should explain to him that this is only the first of many trips…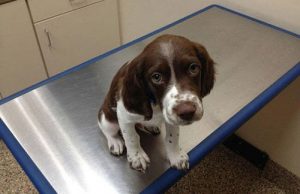 No! Stay Away From Me!
Contrary to begging for pity like their canine counterparts, this feline opted to show some resistance. Sadly, all these attempts are futile but at least this cat makes vet's job a little funnier and more challenging.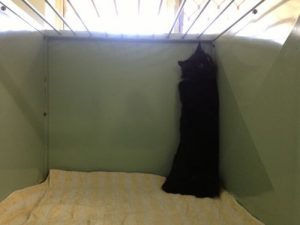 A Moment Of Realizing
This dog has that wide-eyed look because he just realized his fate. They're going to the vet, but going there is not so bad as he might think, isn't?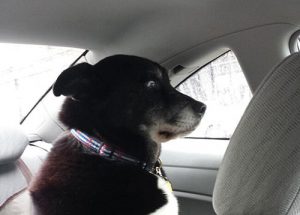 You Can Hide But You Can Never Escape
She is trapped inside the vet's office and already knows that is the end. However, this cat doesn't want to just give up. Although she knows hiding is useless, she'll show some resistance.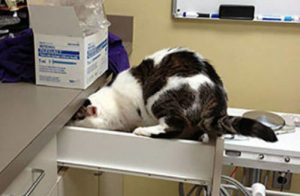 Panic Attack
This little dog started to have a panic attack just after receiving the terrible news of where he is going to. We hope everything went better than this poor dog's expectations.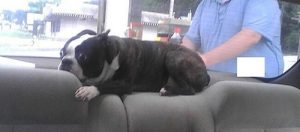 That's Not Funny
This dog cannot hide his disappointment with his first experience at the vet. He just wanted to be honest with his owner that and clearly expressed that he is not happy of being taken to the vet against his will. Or perhaps he is planning his revenge once they arrive home.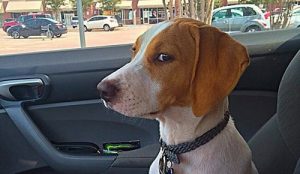 'Chewy' Online Pet Store Offers Incredible Gesture to Grieving Pet Owner.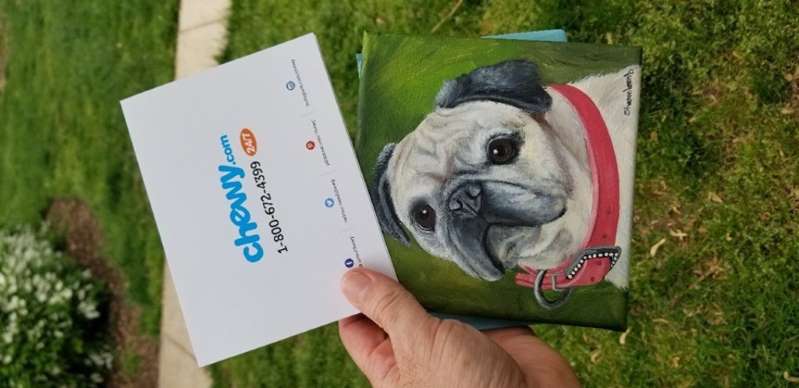 When you adopt a pet, you are bringing them into your family for life. When you lose a pet, it feels like you just lost a member of your family. While the grief that we feel over losing our beloved pets is not easy to forget, there are kindhearted souls out there that are doing their part to make it easier. Joseph Inabnet had to put down his 14-year-old pug, named Bailey, due to continual health problems that were not getting better. With a bag of prescription pet food that he could no longer use, Inabnet decided to contact the online pet retailer 'Chewy', in order to see if he could get a refund. What happened next would leave Inabnet crying bittersweet tears of happiness. Let's see if you can keep your tears from flowing!
According to Inabnet, Bailey had been struggling with health issues since her fifth birthday. In reality, Inabnet had assumed that he would have to let her go before she turned eight. However, Inabnet worked hard with Bailey's veterinarian, and they were able to extend her life for almost a full decade, thus allowing Inabnet and Bailey to share many moments of joy together. One of Bailey's favorite tricks was to sit on her backside in order to beg for treats. Inabnet loved to take pictures of Bailey when she performed this trick, and he sent one photo to Chewy along with his email, detailing the tragic loss of his best furry friend. Chewy told Inabnet to donate the pet food to a shelter and that they would send him a refund. Inabnet thought that this was the end of the story, but it was not.
Weeks later, Inabnet received a curious package in the mail from Chewy. Not sure what the object was, Inabnet slowly opened the package. As he unwrapped the package, weeks after saying goodbye to Bailey, his heart began to thud. What could be in here? What did Chewy send him? When he finally opened the package, he found a hand-painted portrait of Bailey doing her favorite trick. Inside of the package was a handwritten note from the owners of Chewy, sending love to Inabnet and a promise to support him if he ever needed anything. The painting captured Bailey in all of her silly joy and Inabnet was overcome with emotion. How could he not be? Inabnet was quick to share the lovely portrait on social media whereupon it was quicker to go viral. After being shared hundreds of thousands of times, Inabnet's story was soon all over the internet.
While Inabnet will never truly get over the loss of Bailey, he was afforded one of the kindest parting gifts that a pet owner could ever ask for. Inabnet praised the portrait a thousand times over before tearfully talking about his beloved pup. Bailey loved to always do her 'sit up' trick, and she had even been attempting to do it when he had to put her down due to her terminal illness. With one portrait and a lovely letter, Chewy was able to change Inabnet's last memories of his faithful, furry friend. Bailey was Inabnet's first pet, and he was quick to talk about how much she had changed his life. Inabnet went on to point out that he had never been closer to any animal and that he didn't know if he ever would be again. It's clear to see that Bailey left an impression on Inabnet, and we are happy to read that Chewy helped him to get through the grieving process.