Hilarious Antics of Pets Realizing They Were Tricked to Going to the Vet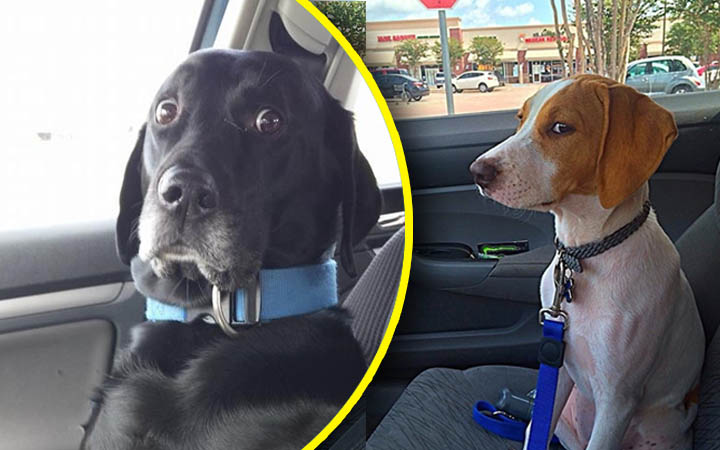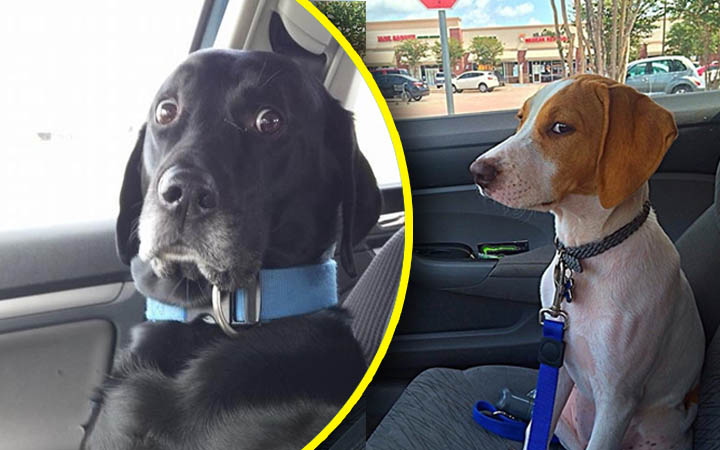 By looking at their faces, we can infer that our pets have the same feelings about going to the vet just like little kids are going to visit the dentist. So it might require some sort of trickery and cleverness to take them for a check-up. Here are some hilarious pets' reactions when realized that they are going go to vet.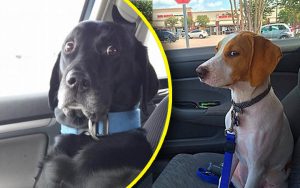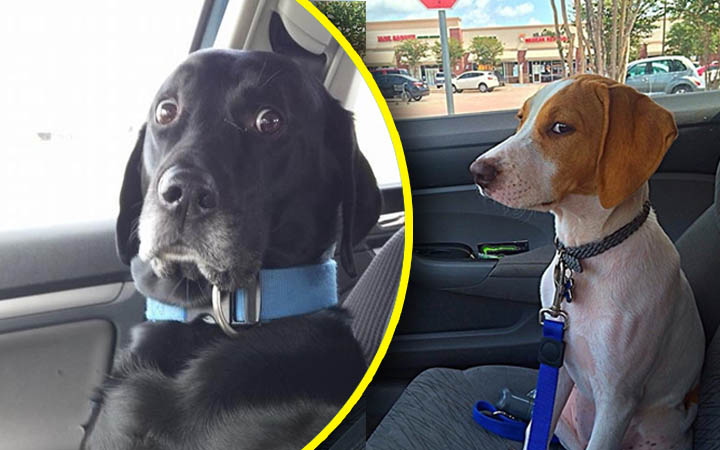 Oh No! It's Time For That Fearful Meet Again
The time for the annual trip to the vet has come and this dog received the bad news. Maybe curling up into a ball and moping on the floor will not work for this year, so it's time to prepare, buddy.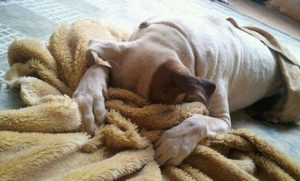 Oldest Dog Trick
This German Shepard tries one last desperation move by using the oldest dog trick: puppy sad eyes. However, it's too late because he's already on the vet's table.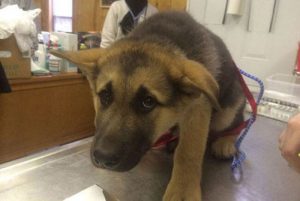 Using His Cuteness To Avoid The Inevitable
This puppy's eyes is a clear proof of the arts of manipulation. However, this nurse is being very gentle with this little pup.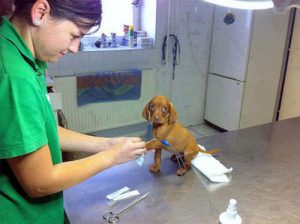 Looking For Some Support
Our pets always get anxious when it's time to visit the vet. So it's important to show them some moral support even if it means carrying a really big dog while you're waiting for your turn.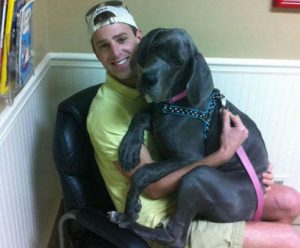 Are We Going To The Park, Right?
This photo shows how self-aware dogs can be. We can see the fear in his eyes after the owner did not stop in the park. There is no need for words, this dog already knows where they're going.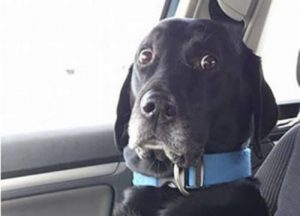 You Told Me We Were Going To The Park
That look is the typical expression when a dog was deceived by "going to the park" and instead they stopped at the vet for the check.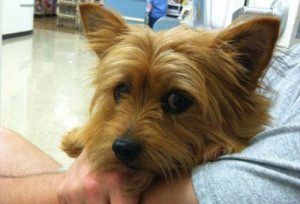 Desperate Times
As the saying goes, "desperate times call for desperate measures," this cat decided to sacrifice his cleanliness to hide in a perfect spot: a trashcan, and then be saved from the threat, or better said, the vet.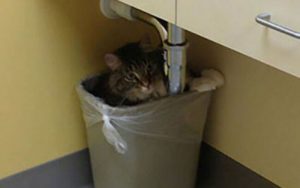 Please, Don't Put Me Down
This poor dog is so stressed about visiting the vet he had to be carried like a baby. The problem is he is not a little puppy anymore. Poor owner's column…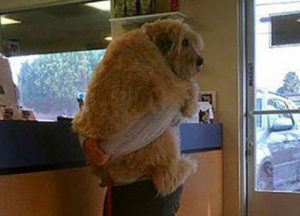 I Don't Trust You Anymore
Really? Like if it wasn't enough to carry this horrendous scarf and now you take me to the vet too? I'll never forget this act of treachery.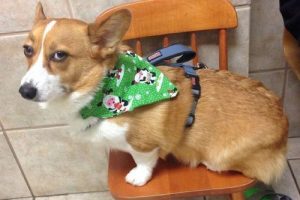 Denying His Fate
This cat is another desperate fighter or we should say "hider". He already knows his fate is sealed but he's trying one last attempt at moving his head under a very small opening.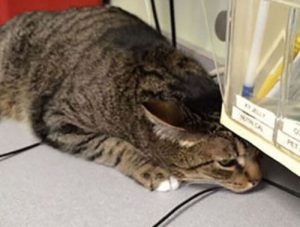 Are You Kidding Me?
There is no doubt this dog is feeling a big disappointment about his owner when he realized that actually, they're heading to the vet.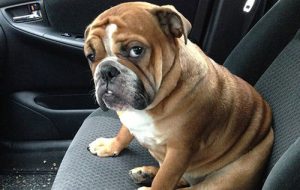 Looking For A Perfect Hiding Spot
This cat thought, "Maybe If I hide here, they'll forget about me and the check-up," and then he decided to hide in the vet's sink. However, there is some bad news for you, kitty.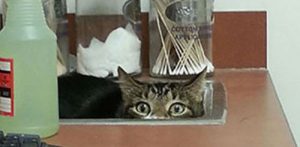 I Don't Want To Come Back Here Again
This puppy came to his first ever check-up and judging from his facial expression, he didn't like at all. Now, the owner should explain to him that this is only the first of many trips…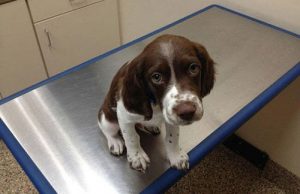 No! Stay Away From Me!
Contrary to begging for pity like their canine counterparts, this feline opted to show some resistance. Sadly, all these attempts are futile but at least this cat makes vet's job a little funnier and more challenging.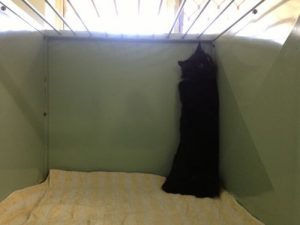 A Moment Of Realizing
This dog has that wide-eyed look because he just realized his fate. They're going to the vet, but going there is not so bad as he might think, isn't?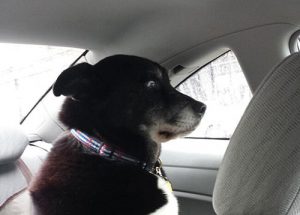 You Can Hide But You Can Never Escape
She is trapped inside the vet's office and already knows that is the end. However, this cat doesn't want to just give up. Although she knows hiding is useless, she'll show some resistance.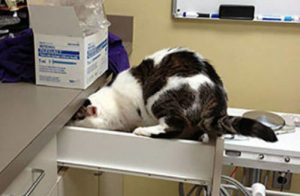 Panic Attack
This little dog started to have a panic attack just after receiving the terrible news of where he is going to. We hope everything went better than this poor dog's expectations.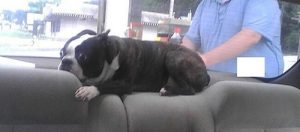 That's Not Funny
This dog cannot hide his disappointment with his first experience at the vet. He just wanted to be honest with his owner that and clearly expressed that he is not happy of being taken to the vet against his will. Or perhaps he is planning his revenge once they arrive home.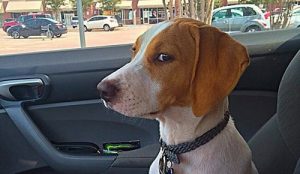 The Champion Taco-Eating Pit Bull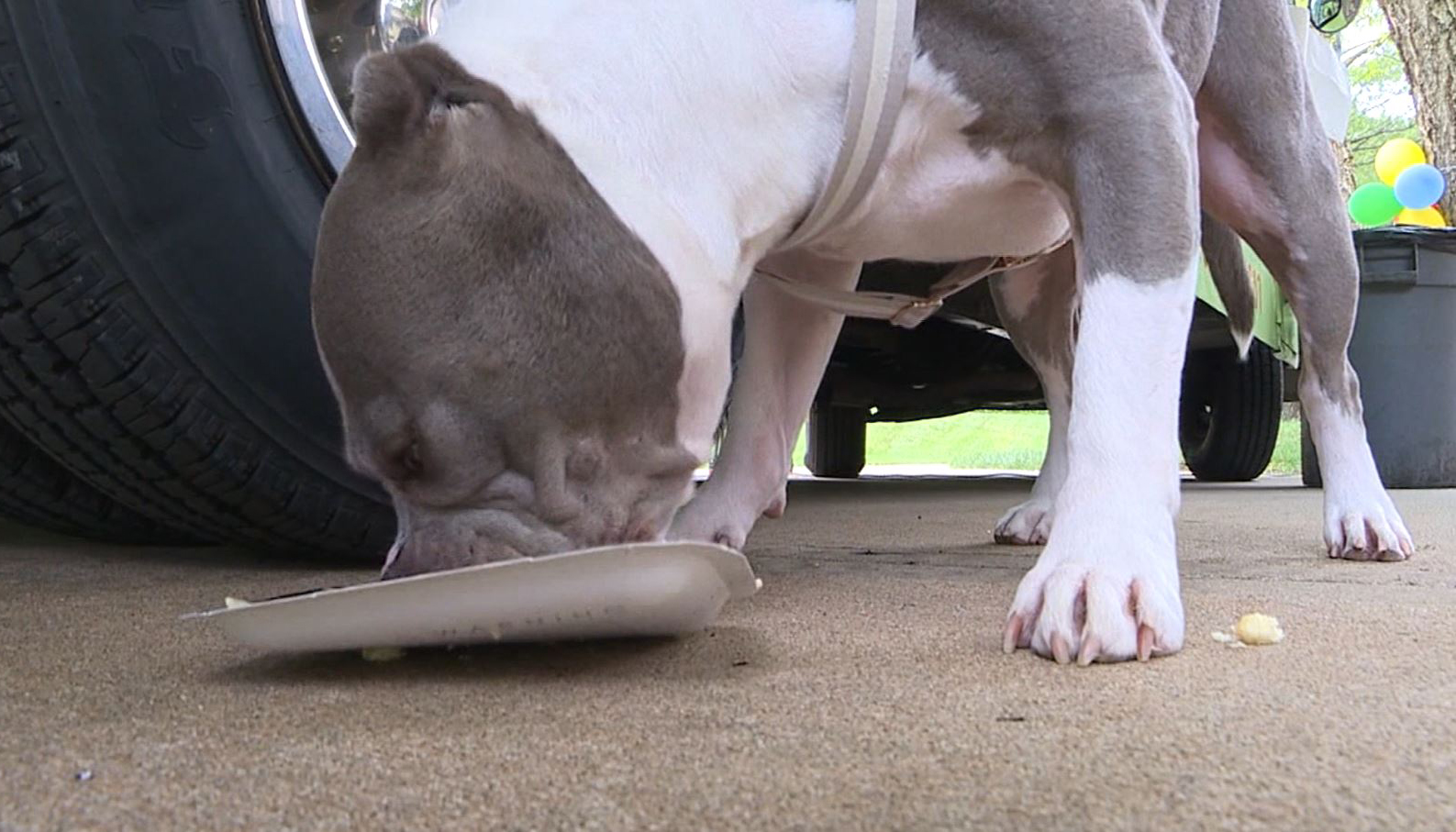 My neighbor Jose had just adopted a special pit bull from the local rescue shelter. It had been the faithful companion for five years of Jose's elderly friend who had passed away a few months earlier. Because pit bulls have a bad rap, nobody wanted the dog, so the shelter planned to put it to sleep. When my neighbor learned that his friend's faithful companion was about to be killed, he immediately adopted the dog. I don't know about cats having nine lives, but that dog definitely got a second life.
That dog went everywhere with Jose. The dog's name was Lucky, but Jose made a point of calling him something like "Lu-key." Jose even got that large pooch service-dog certified, which meant he could take that dog into the supermarkets and even into the county fair.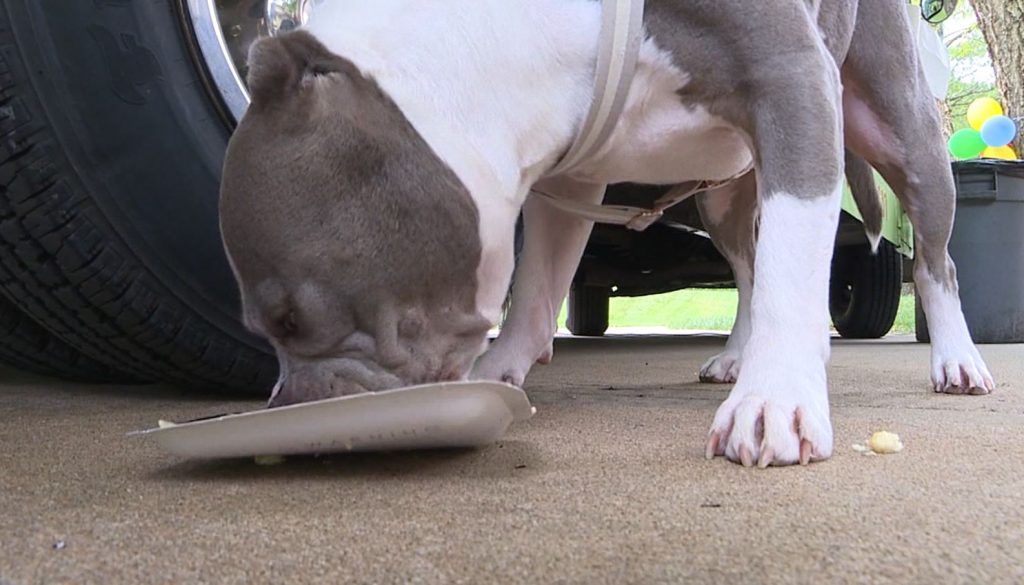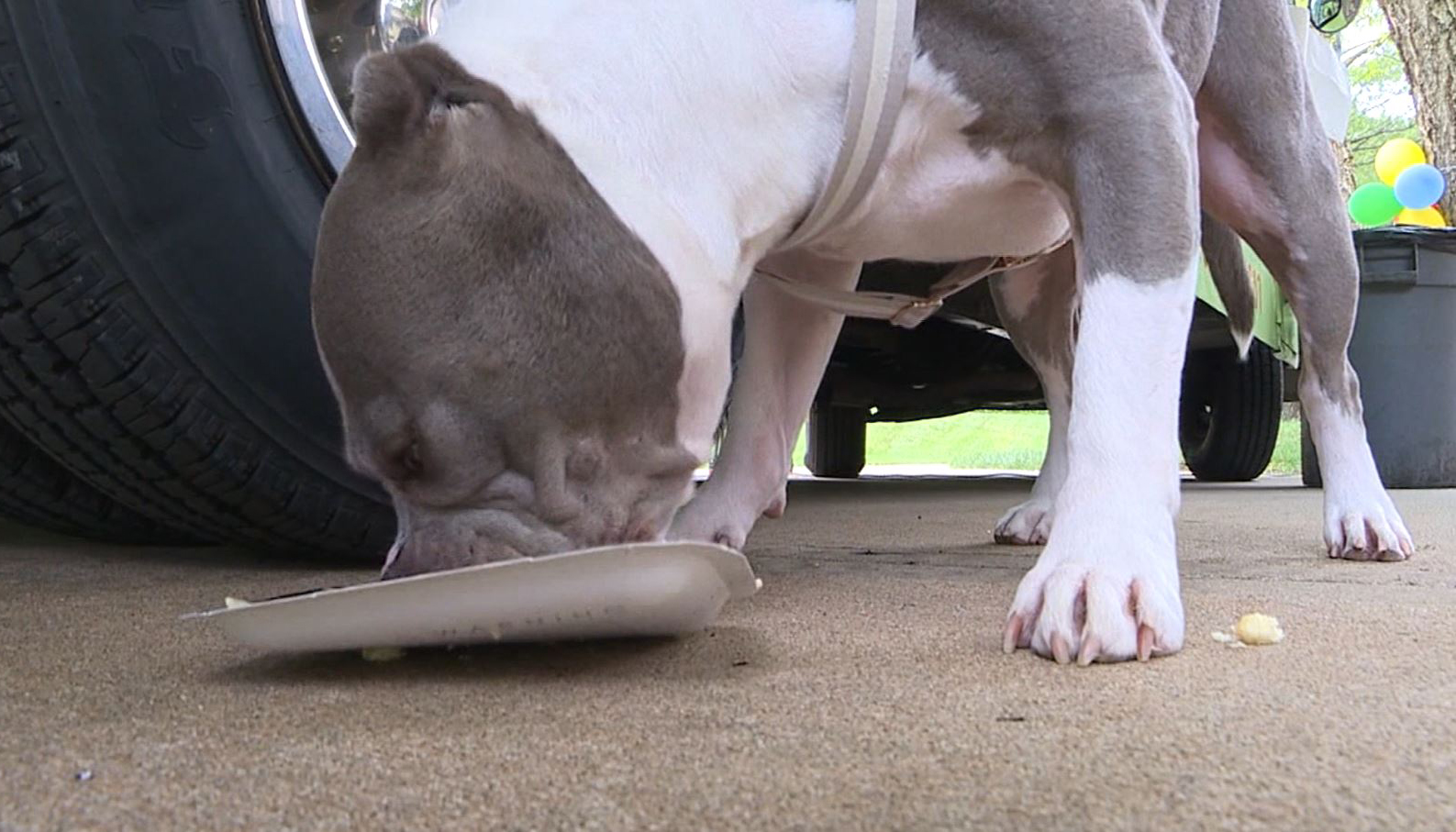 Last July, I was assigned to judge the taco eating contest. A few months later the county fair started. Somehow Jose managed to get Lucky into the fair on my judgment day. According to him, the ticket office at first refused to let Lucky the service dog go in, because of all the other animals there. So Jose was sent to the exhibitor's entrance, where the fair's president was. After the president argued with Jose a bit, he was left at the gate with Lucky while the fair officials argued about what to do. During that time, exhibitors with other dogs, cats, pigs, and birds of all kinds, came into the fair through that same gate. Lucky looked at those other animals but did not budge from Jose's side. Not a sound came from him, though other animals sometimes made a racket. The president noticed that and then decided to let Jose and Lucky conditionally come in; Lucky was in no way to disturb the other animals, children, or people.
A local guy named Walt came to the taco eating contest as a participant, not letting his wife know. We had TV-like tables set up with fifteen Mama Juanita's Taqueria soft-shelled chicken tacos on each one, the best tacos for hundreds of miles. The contestant who at them the fastest won the contest. It happened that Jose and Lucky were the closest to Walt's table.
Well, no sooner had I blown the start whistle than Walt's wife screamed out his name, "Walter Higgins! Get over here!" At that shout, he jumped up and bumped over his table filled with tacos, in front of Lucky. Walt then bolted away from that area as fast as a rooster with its tail feathers aflame. Well, Lucky apparently felt lucky, so he jumped the few feet needed to get at all those tacos on the ground in front of him and started gobbling them down. It wasn't long before all the contest spectators were watching Lucky, some aiming their Instagram-linked iPhone cameras at him. It was only later we discovered that CNN also had a cameraman at that event. Not only did Lucky eat all the tacos, but he was also the first to finish them as well!
Since the top two human taco eating contest champions were state-level champs, it didn't take the local folk much time to declare, over the protest of those two guys, Lucky the 2015 taco eating contest winner. CNN national news and its website showed scenes of Lucky gobbling up the last of the tacos. The fair's Facebook page ended up with the greatest number of views in local history. The social media sensation Lucky would become the "picture boy" for the next state fair.