Hilarious Antics of Pets Realizing They Were Tricked to Going to the Vet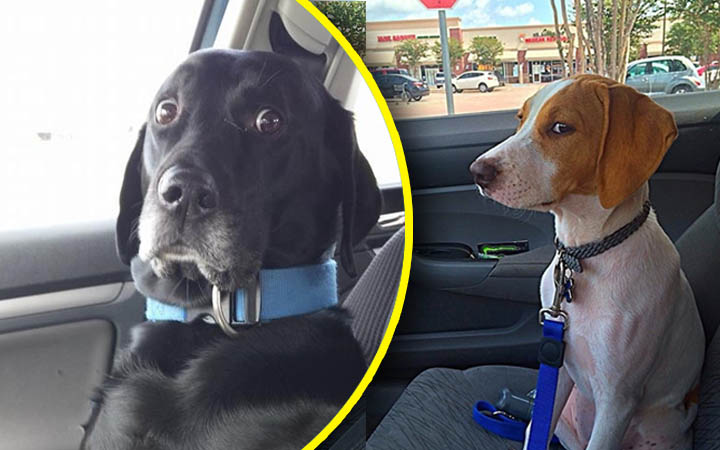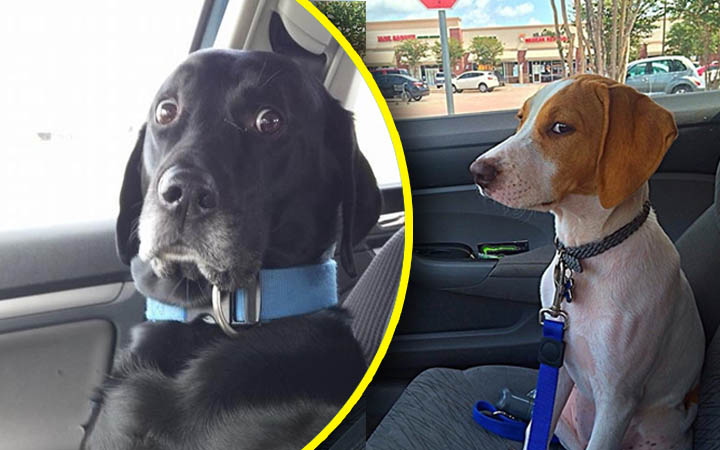 By looking at their faces, we can infer that our pets have the same feelings about going to the vet just like little kids are going to visit the dentist. So it might require some sort of trickery and cleverness to take them for a check-up. Here are some hilarious pets' reactions when realized that they are going go to vet.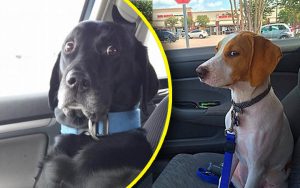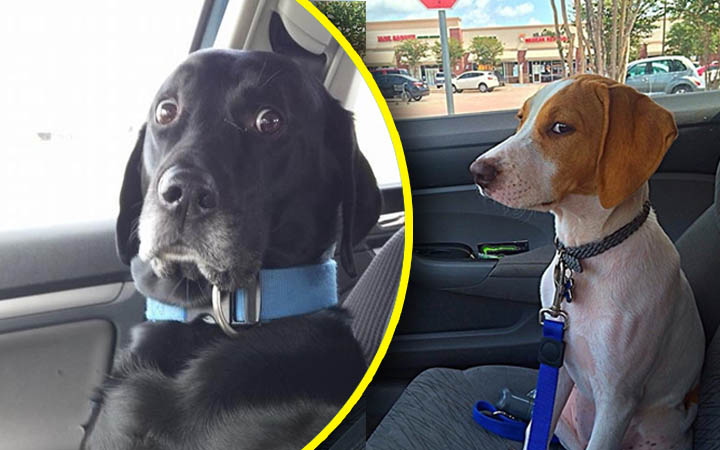 Oh No! It's Time For That Fearful Meet Again
The time for the annual trip to the vet has come and this dog received the bad news. Maybe curling up into a ball and moping on the floor will not work for this year, so it's time to prepare, buddy.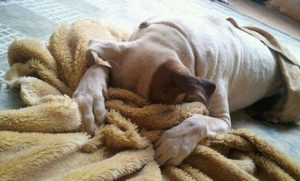 Oldest Dog Trick
This German Shepard tries one last desperation move by using the oldest dog trick: puppy sad eyes. However, it's too late because he's already on the vet's table.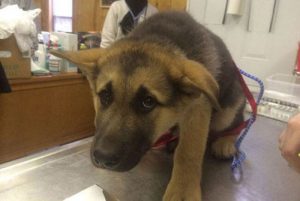 Using His Cuteness To Avoid The Inevitable
This puppy's eyes is a clear proof of the arts of manipulation. However, this nurse is being very gentle with this little pup.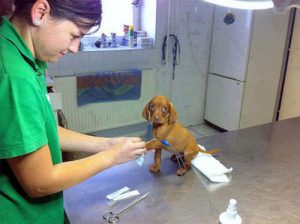 Looking For Some Support
Our pets always get anxious when it's time to visit the vet. So it's important to show them some moral support even if it means carrying a really big dog while you're waiting for your turn.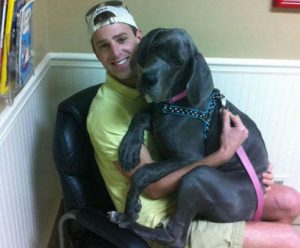 Are We Going To The Park, Right?
This photo shows how self-aware dogs can be. We can see the fear in his eyes after the owner did not stop in the park. There is no need for words, this dog already knows where they're going.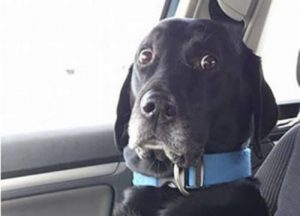 You Told Me We Were Going To The Park
That look is the typical expression when a dog was deceived by "going to the park" and instead they stopped at the vet for the check.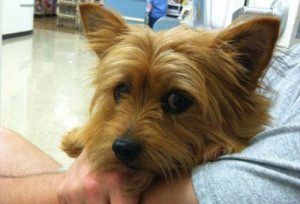 Desperate Times
As the saying goes, "desperate times call for desperate measures," this cat decided to sacrifice his cleanliness to hide in a perfect spot: a trashcan, and then be saved from the threat, or better said, the vet.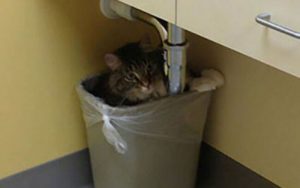 Please, Don't Put Me Down
This poor dog is so stressed about visiting the vet he had to be carried like a baby. The problem is he is not a little puppy anymore. Poor owner's column…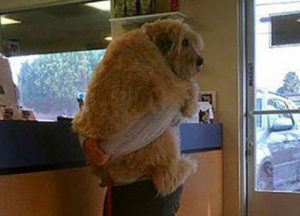 I Don't Trust You Anymore
Really? Like if it wasn't enough to carry this horrendous scarf and now you take me to the vet too? I'll never forget this act of treachery.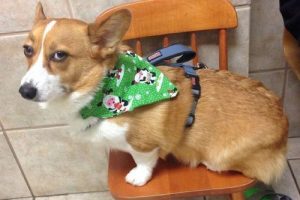 Denying His Fate
This cat is another desperate fighter or we should say "hider". He already knows his fate is sealed but he's trying one last attempt at moving his head under a very small opening.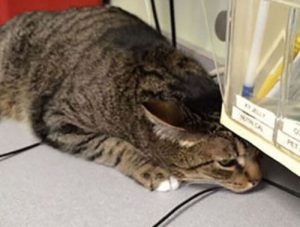 Are You Kidding Me?
There is no doubt this dog is feeling a big disappointment about his owner when he realized that actually, they're heading to the vet.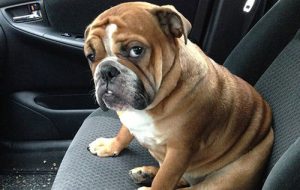 Looking For A Perfect Hiding Spot
This cat thought, "Maybe If I hide here, they'll forget about me and the check-up," and then he decided to hide in the vet's sink. However, there is some bad news for you, kitty.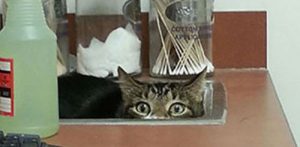 I Don't Want To Come Back Here Again
This puppy came to his first ever check-up and judging from his facial expression, he didn't like at all. Now, the owner should explain to him that this is only the first of many trips…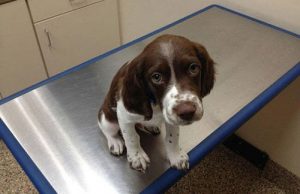 No! Stay Away From Me!
Contrary to begging for pity like their canine counterparts, this feline opted to show some resistance. Sadly, all these attempts are futile but at least this cat makes vet's job a little funnier and more challenging.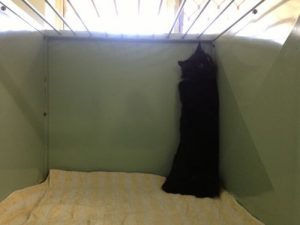 A Moment Of Realizing
This dog has that wide-eyed look because he just realized his fate. They're going to the vet, but going there is not so bad as he might think, isn't?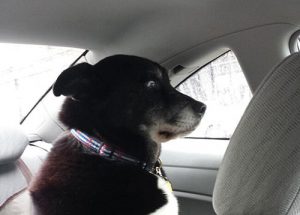 You Can Hide But You Can Never Escape
She is trapped inside the vet's office and already knows that is the end. However, this cat doesn't want to just give up. Although she knows hiding is useless, she'll show some resistance.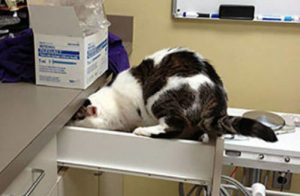 Panic Attack
This little dog started to have a panic attack just after receiving the terrible news of where he is going to. We hope everything went better than this poor dog's expectations.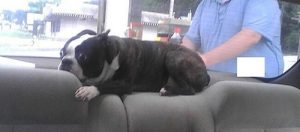 That's Not Funny
This dog cannot hide his disappointment with his first experience at the vet. He just wanted to be honest with his owner that and clearly expressed that he is not happy of being taken to the vet against his will. Or perhaps he is planning his revenge once they arrive home.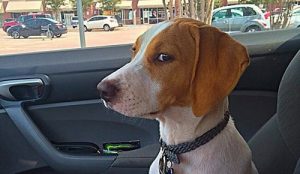 A Horse Sanctuary That Becomes So Much More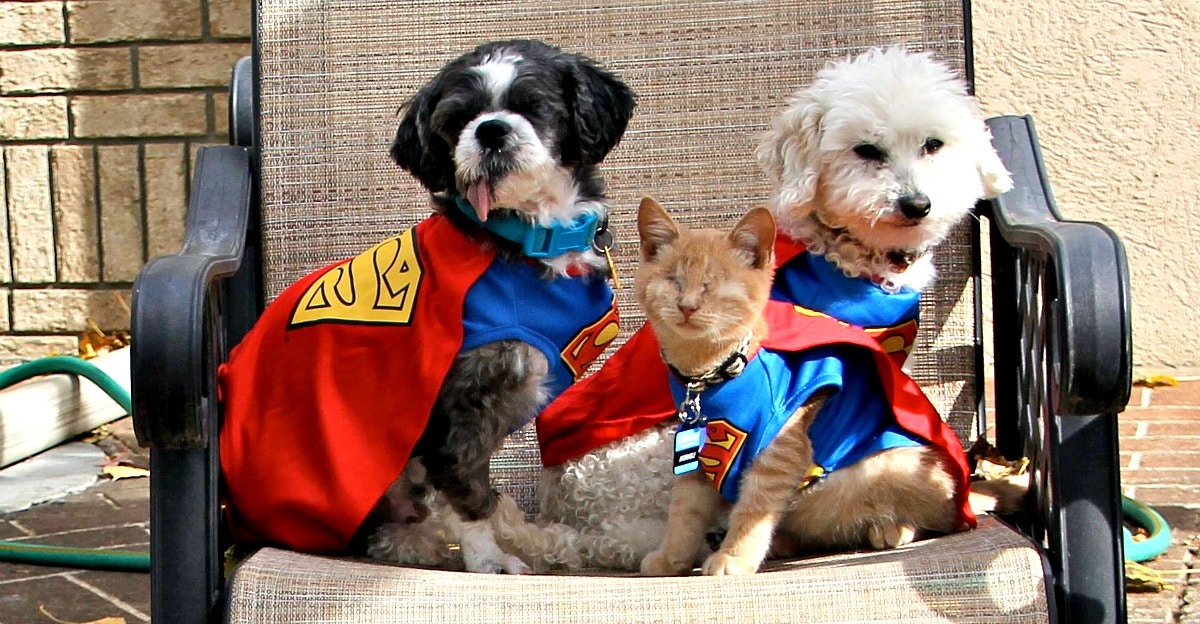 Animal rescue is far more than just a current fad. People are recognizing that animals are sentient beings and they deserve better treatment than we give them. There are now rescues, shelters, and sanctuaries all around the country where kind souls try to deal with the problem of pet homelessness.
Allison and Steven Smith decided to open a sanctuary for unwanted miniature horses. Many people don't know of the plight of miniature horses, and the cause was near and dear to their hearts. They started the Triple H Miniature Horse Rescue so they could provide a home where they could meet the needs of abandoned and unwanted miniature horses.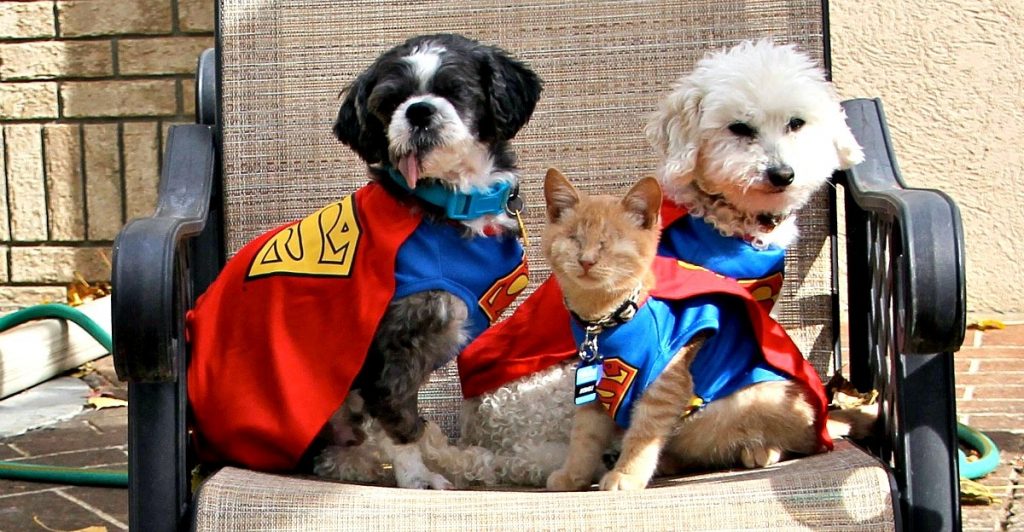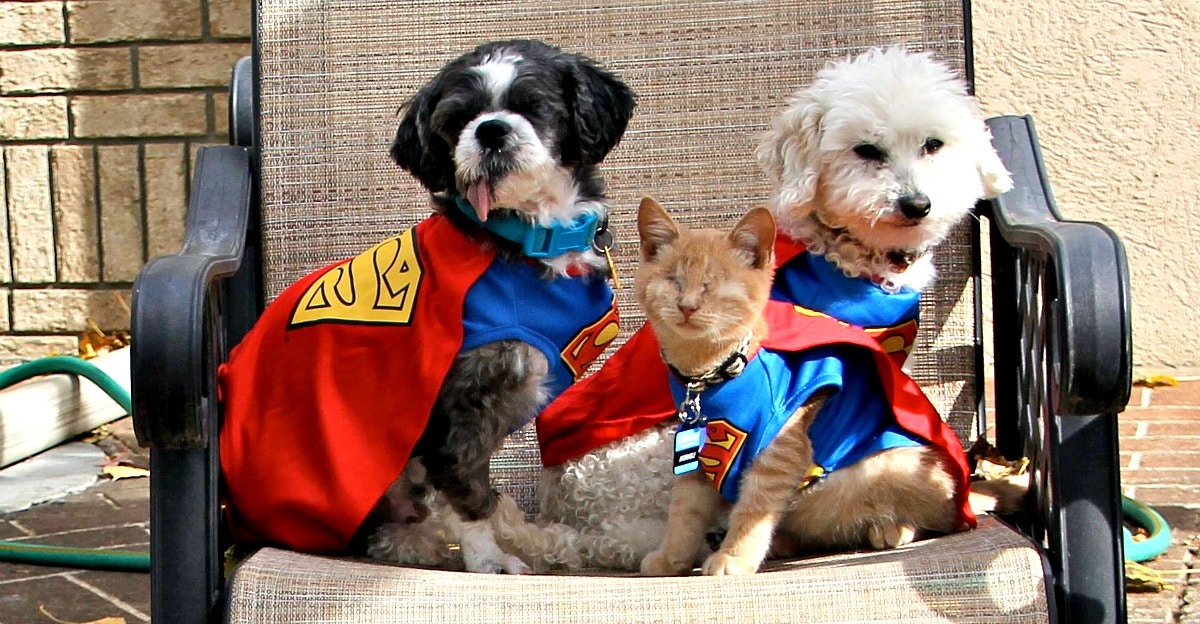 From Modest Beginnings To Big Dreams
Pebbles and Cocoa were the first two residents, but the miniature horse farm turned into a menagerie. At this point, the Triple H Miniature Horse Rescue has now rescued over 500 animals, including cats, dogs, goats, sheep, ducks, chickens, rabbits, and even pigs that were rejected because of a disability.
Their original dream seemed like it was enough, but Allison and Steven realized that they just hadn't been dreaming big enough. There is room enough in their hearts and at their sanctuary for so many more creatures that simply need a place to stay.
Moving Stories of Courage
One great success story is the couple's rescue of a small sweet dog called G.I. Joe. He was 120 miles away but they knew they had to help. Paralyzed from the waist down, G.I. Joe had to drag himself along, but now he has a walker so he can move around with ease.
Allison and Steven have rescued several blind animals, bringing them back to what will probably be their final home, knowing they are safe. Mowgli was just a 10-week-old kitten when he moved to the horse sanctuary, and some of his blind friends are Martin the Labrador and Wanda the pot-bellied pig. One poor goat named Roy was abandoned at a mall because of a bad haircut.
Kitty City
Another dream Allison had was rescuing unwanted cats. Her dream led to the creation of Kitty City, a place where cats could come to be adopted or live out the rest of their days. Cats move to Kitty City when they have been moved to death row at different pounds, giving them a reprieve so they can continue to either search for a home or retire with other cats.
Kitty City originally had room for a little over 50 cats but the space has been expanded and there is also now a special area for FIV-positive cats. Volunteers make sure the work is done to make sure the cats are clean, fed, and socialized. You can either adopt a cat from Kitty City or if you need to surrender your cat, you can fill out a form and work with Kitty City to make sure your pet stays safe.
The Compassion Crew
The Smiths could easily see how the animals on the farm were thriving, and they took joy in the comfort of the animals they had saved. But then they had a great idea: why not use these down-on-their-luck pets to help teach children about compassion?
The Smiths took some of the pets to a local elementary school wearing capes and told the children the animals' superpowers were empathy and compassion. The children learned a valuable lesson about looking different, and that it didn't make sense to want to hurt someone because of a difference. The Compassion Crew was so successful the children wrote letters of gratitude, and the Smiths are thinking about letting groups like Girl Scouts come to them. What started out as a home for two unwanted miniature horses has turned into a great success story by any measure.