Here's How To Successfully Introduce Your Dog To The New Baby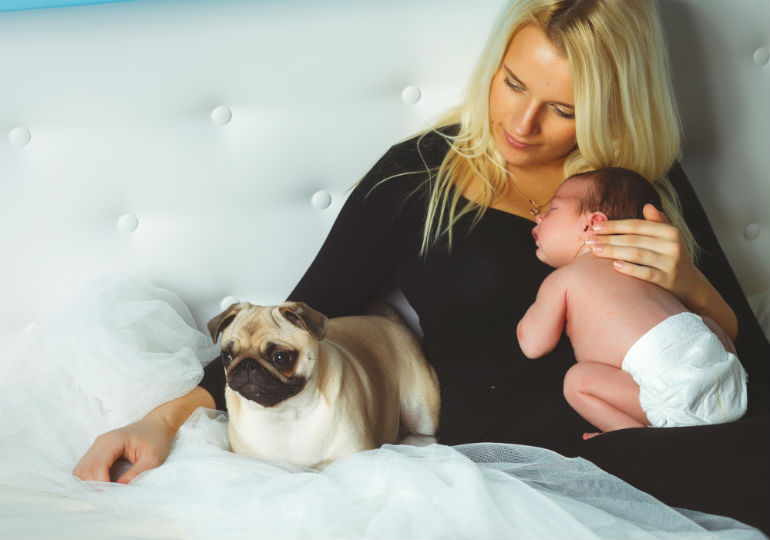 Introducing Your Dog and Your Baby: Two Future Best Friends
You know this relationship has the potential to be one of the best your child will ever get to experience, but that first introduction can be difficult. You want to make sure both your baby and your pet are happy and safe, so their first introduction needs to go well. Sometimes your dog will be jealous of your baby, but with a little preparation, you can make sure everything goes well. Here are some tips for helping your dog and baby have a great first meeting.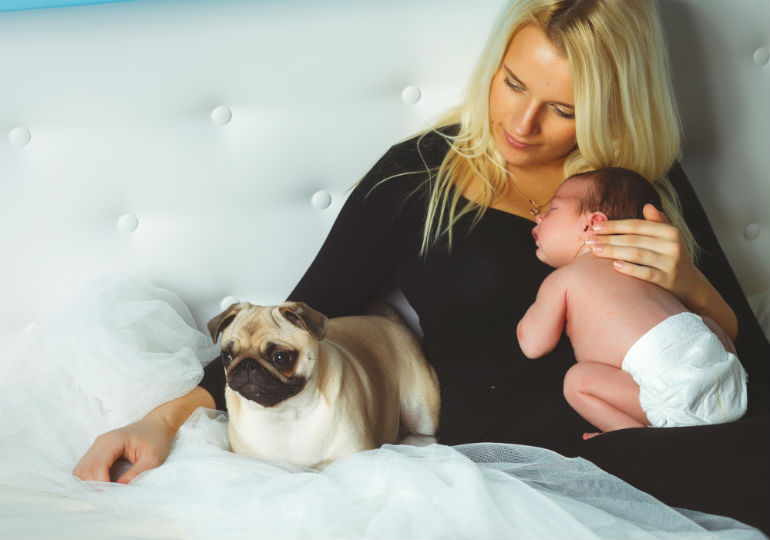 Mix Up Your Routine
You don't have any idea what kind of schedule your baby will be on in the beginning, and that could make things rough on your dog. Dogs get used to a routine, expecting you to feed them and walk them at certain times. Pets will even watch for you when they know it's time for you to be done at work and come home. For a month or two before the baby comes, get ready by mixing up the schedule, so it won't be as hard on your dog when there is a big new change. It may seem difficult, but if you give your pet less attention leading up to the big day, they are less likely to blame it on the baby later.
Practice Your Training
It may seem silly, but get your dog to practice all of his commands. Dogs tend to have a short attention span and poor impulse control, and you can help your pet cope by practicing those skills that build self-control. Also, work on other habits, like making sure your dog knows not to jump all over you or any other new people.
Limits and Boundaries
Some people treat their pets as other members of the family, allowing them on all the furniture and in their beds at night. While that is perfectly acceptable, you may want to start practicing some rules and boundaries well before the baby comes. In fact, it is a good idea to make the baby's room off limits in the beginning while your pet gets used to the new member of the family. Make sure your dog gets to sniff around, but don't let him in the room at first.
Wait Until a Calm Time Before Actual Introductions
Again, dogs can be nervy and lack impulse control. Prepare for the first meeting by having a high energy walk or game, so your pet is tired and satisfied with the attention. Have one person hold the baby, and make sure everyone is calm and speaking in low, soothing voices. Watch how the dog interacts with the baby; it doesn't hurt to go slow. The first time they meet might just involve some sniffing, and you can gradually increase their contact as they get to know each other.
If Your Dog Becomes Aggressive
Don't allow aggression at all. Separate your baby immediately, and wait a little while to try again. There is nothing more important than your baby's safety, and it's all right to be patient and take your time. Sometimes you can't solve the problem yourself, but there are plenty of professionals who can help.
Good luck with the new member of your family, and hopefully they can become best friends for life.

These Hermit Crabs Will Blow Your Mind With Stunning Natural Ritual.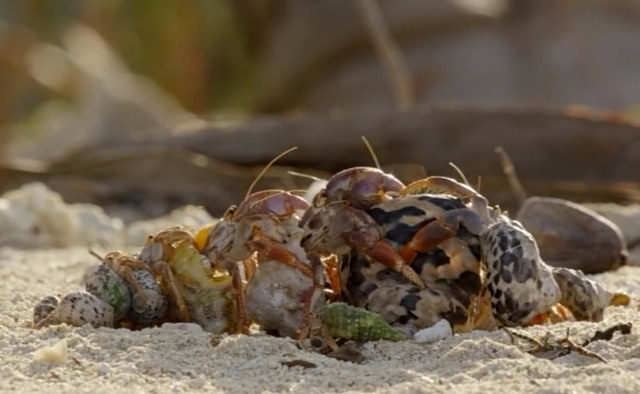 If you are like most people then you are likely fascinated with the ocean and all the creatures inside it. While we can talk forever about massive whales, scuttling squids, and scary sharks, we'd rather highlight a cute little crustacean known as the hermit crab. Now, you've likely heard of the hermit crab and, perhaps, you even know what it looks like. As a member of the superfamily known as the Paguroidea, hermit crabs manage to stand out all on their own. In fact, after learning about this natural ritual that hermit crabs complete, you might even want one of your own!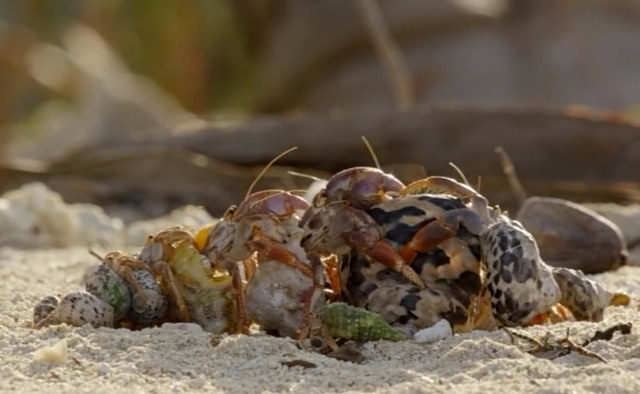 In a post shared on Facebook by a user named Melody Flowers, it was revealed that hermit crabs are always looking for bigger shells to live in. While you probably knew this already, what you didn't realize about this ritual is far more fascinating. According to the post, which has since been backed up by other scientific journals, hermit crabs like to line up next to shells that happen to be too big for them. Hermit crabs can wait for up to eight hours for another crab to come along and try the shell out. Why do these crabs wait next to shells that are too large for them? As it turns out, the first hermit crab is simply waiting for the second crab in line to discard its shell.
So we outlined a natural ritual that hermit crabs undertake when finding a new home. Why is this so fascinating? While you may have summoned up an image of two hermit crabs swapping shells, that isn't entirely accurate. As the second crab lines up behind the shell, more will come to follow. Before long, observers would be able to watch as dozens of hermit crabs all trade shells with one another to ensure that everyone has a comfortable home to live in. The smallest shell of the bunch gets left behind while the shell that started the queue will go to the largest hermit crab of the lot. That's pretty amazing, isn't it? The coordination and cooperation that these hermit crabs have to deploy is nothing short of impressive. If only humans could get along so well when it comes to making to sure everyone is comfortable and safe within their home.
Even though hermit crabs will work together in order to find homes, they are still a competitive species. Gastropod shells can become a limited resource due to a variety of natural and unnatural factors, such as climate change and pollution. When hermit crabs are of a similar size, they are more competitive and violent with one another. When hermit crabs vary dramatically in size, there are more resources available for every member of the group. Hermit crabs are a fascinating sort of creature because they can come in varying sizes with a lifespan ranging between 12 and 70 years. The next time that you see a hermit crab, make sure it has the perfect shell to call home. Maybe it will remember you a couple of decades later!