Here's How To Successfully Introduce Your Dog To The New Baby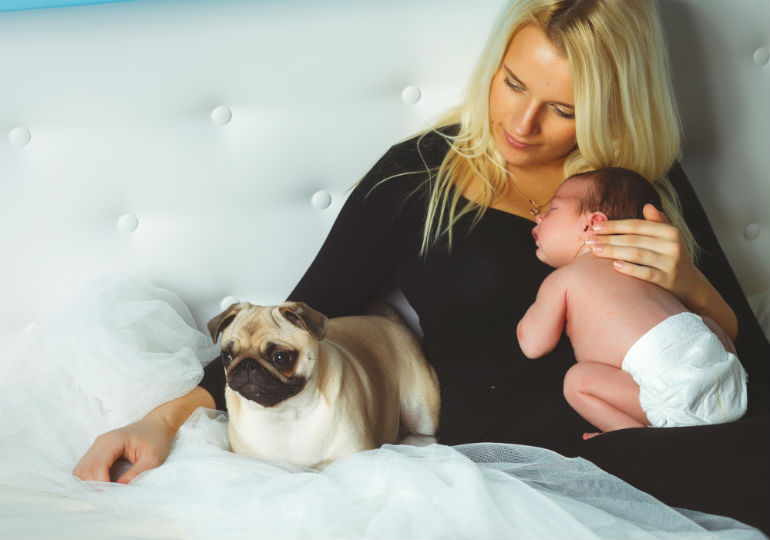 Introducing Your Dog and Your Baby: Two Future Best Friends
You know this relationship has the potential to be one of the best your child will ever get to experience, but that first introduction can be difficult. You want to make sure both your baby and your pet are happy and safe, so their first introduction needs to go well. Sometimes your dog will be jealous of your baby, but with a little preparation, you can make sure everything goes well. Here are some tips for helping your dog and baby have a great first meeting.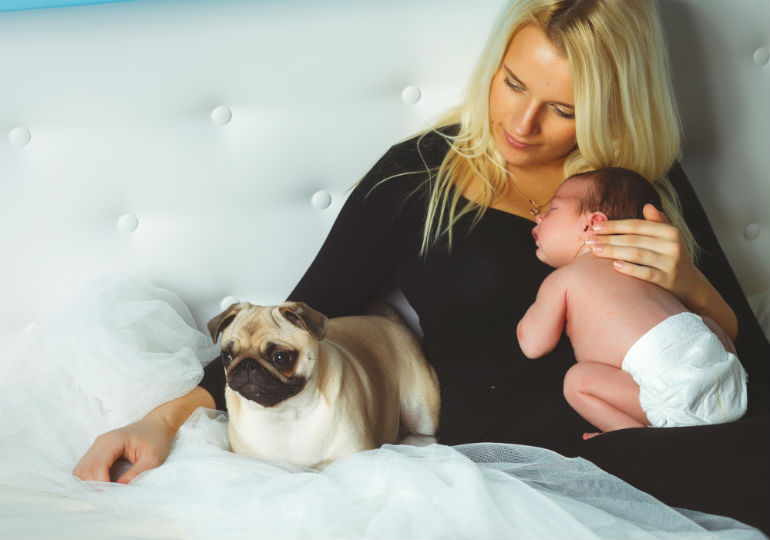 Mix Up Your Routine
You don't have any idea what kind of schedule your baby will be on in the beginning, and that could make things rough on your dog. Dogs get used to a routine, expecting you to feed them and walk them at certain times. Pets will even watch for you when they know it's time for you to be done at work and come home. For a month or two before the baby comes, get ready by mixing up the schedule, so it won't be as hard on your dog when there is a big new change. It may seem difficult, but if you give your pet less attention leading up to the big day, they are less likely to blame it on the baby later.
Practice Your Training
It may seem silly, but get your dog to practice all of his commands. Dogs tend to have a short attention span and poor impulse control, and you can help your pet cope by practicing those skills that build self-control. Also, work on other habits, like making sure your dog knows not to jump all over you or any other new people.
Limits and Boundaries
Some people treat their pets as other members of the family, allowing them on all the furniture and in their beds at night. While that is perfectly acceptable, you may want to start practicing some rules and boundaries well before the baby comes. In fact, it is a good idea to make the baby's room off limits in the beginning while your pet gets used to the new member of the family. Make sure your dog gets to sniff around, but don't let him in the room at first.
Wait Until a Calm Time Before Actual Introductions
Again, dogs can be nervy and lack impulse control. Prepare for the first meeting by having a high energy walk or game, so your pet is tired and satisfied with the attention. Have one person hold the baby, and make sure everyone is calm and speaking in low, soothing voices. Watch how the dog interacts with the baby; it doesn't hurt to go slow. The first time they meet might just involve some sniffing, and you can gradually increase their contact as they get to know each other.
If Your Dog Becomes Aggressive
Don't allow aggression at all. Separate your baby immediately, and wait a little while to try again. There is nothing more important than your baby's safety, and it's all right to be patient and take your time. Sometimes you can't solve the problem yourself, but there are plenty of professionals who can help.
Good luck with the new member of your family, and hopefully they can become best friends for life.

Puppy Care Basics: Top Tips for When Your Puppy is Attacked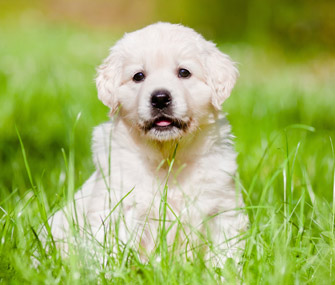 If you have a new puppy, one of your worst fears may be that it is attacked by another animal. It's one of those fears that we all have when we first get a new puppy. We've heard about and seen other attacks, so it's very much in the realm of possibilities. Fortunately, there are some important tips that you should consider, so you can protect your puppy.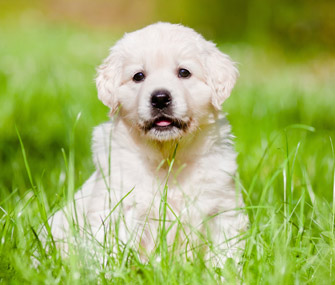 What Are the Signs of Attack?
Your puppy will probably appear to be an easy target to dogs and other animals, but if you pay attention, you may just notice the signs, and be able to remove yourself and your pet form the situation. You may notice the following signs:
Snarling
Barking
Growling
Baring teeth
You should be aware of your surroundings any time you're outside playing with, walking, or in other ways interacting with your puppy. So, at the first sign of aggressive behavior by another animal, take immediate action. If that behavior is directed specifically at your puppy, this is typically a good time to pick your puppy up and put yourself between you and the other animal.
You can also mitigate the circumstances by avoiding areas like dog parks where you know there may be dangerous animals or aggressive dogs, particularly when your dog is still so young. There are plenty of ways to give your puppy the social interaction and the exercise they need without putting them in a bad situation.
Stay Calm & Collective
You should be aware of your surroundings, but you must also stay calm both before and after the attack. When you are calm and collected, you may be able to pull the animals apart, ask for help from others who are close by, and even add a level-headed approach to the situation.
When you are calm and collected, you can also assert your authority over the other animal. It doesn't always work, particularly if the other animal already sees you as a threat or challenge.
Speak with conviction and command.
Watch your body language.
Stand tall and avoid submissive postures.
The best strategy is still to remove yourself and your puppy from the situation by making a quick exit. While you're edging away, though, you can (hopefully) avoid being bitten or attacked.
Emotional Support
Your first thought is to protect your puppy and get you and the puppy away from the situation. Your next thought should be to offer emotional support to your puppy. Check to make sure that your puppy really is physically ok. Are there bite marks? Bruising? Limping? Is the puppy whimpering?
If you're concerned about the well-being of your puppy, take your little one to the veterinarian. They will perform a full exam and may recommend additional tests or scans to make sure everything is ok. The vet may also recommend that you monitor your puppy over the next few days.
Gather Information
Don't forget to talk to the other owner(s). It's not typically helpful to confront or accuse the other person(s). Remain calm, and ask for contact information. Take pictures, and jot down (or record) details about what happened, what the dog looks like (breed if you know it), and any previous history about the animal. For example, if you know or if the owner mentions that the animal has attacked other dogs in the past, it shows a pattern of aggressive behavior. Take note of the date, time, and any other information that's related to the incident.
If your puppy is in good health, you may never need to remember the details of the attack or potential incident. But, it's better to be safe than sorry. If the owner of the other animal claims that you're at fault, you need as much information as you can get to describe what really happened.