Here's How Bucket Filling Can Help Children Grow Into Kinder Human Beings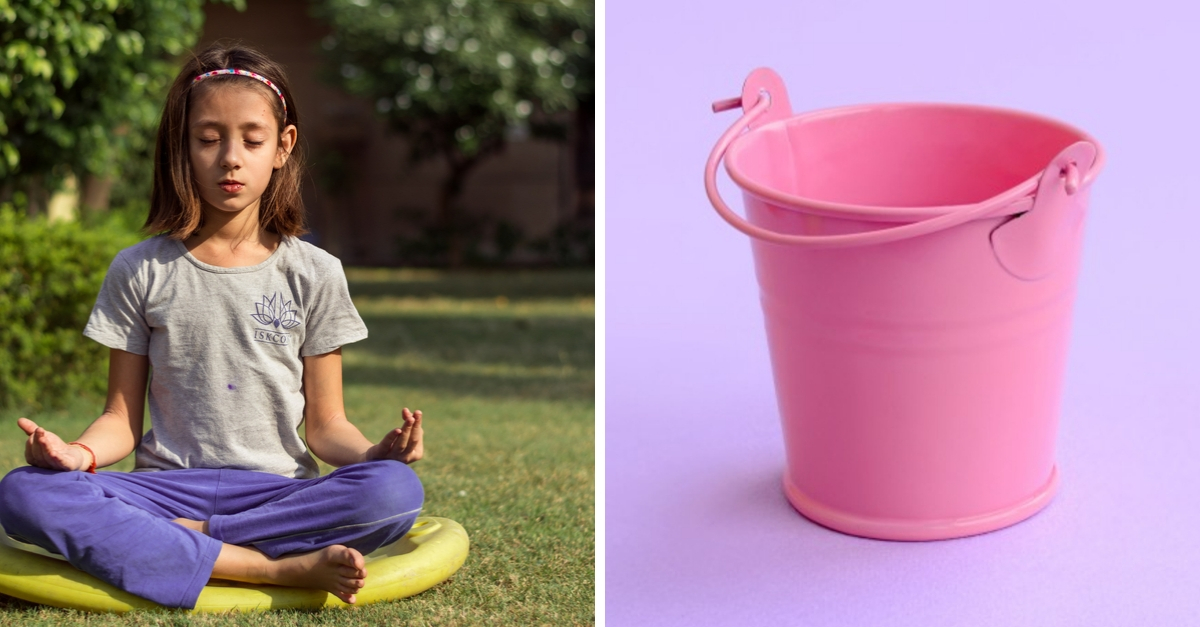 Teaching Our Children to Bucket Fill Their Way to Being Kinder Human Beings
It is surprising considering how long parents have been doing it that people keep coming up with new ways to raise our children. There even used to be far different ideas of what was expected of children; there were times when children should be seen but not heard, times when children might be expected to take on adult responsibilities from a very early age, and times when parents assumed children didn't have their own personalities at all until they were older.
Nowadays, though, most people can agree that we have succeeded in raising our children well if we have raised them to be kind. In these days of violence and fear, we can see the effects of bullying in news headlines. But how can you raise a kinder child? Without a good example from your own family, you may not even know what success looks like until you achieve it. Bucket filling is a practical way parents can teach their children to consider the feelings and well-being of other people in their lives so they can treat people more kindly.
What Is Bucket Filling?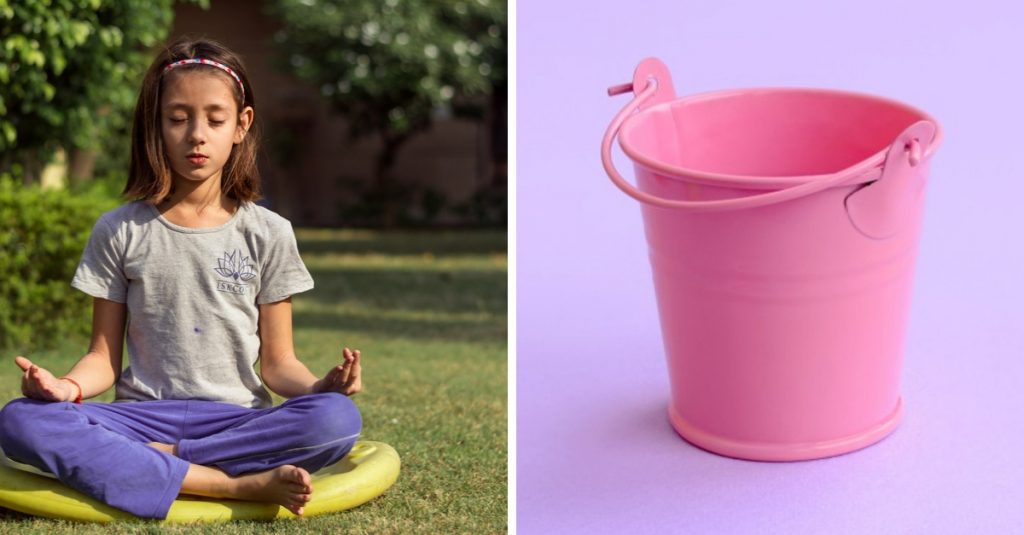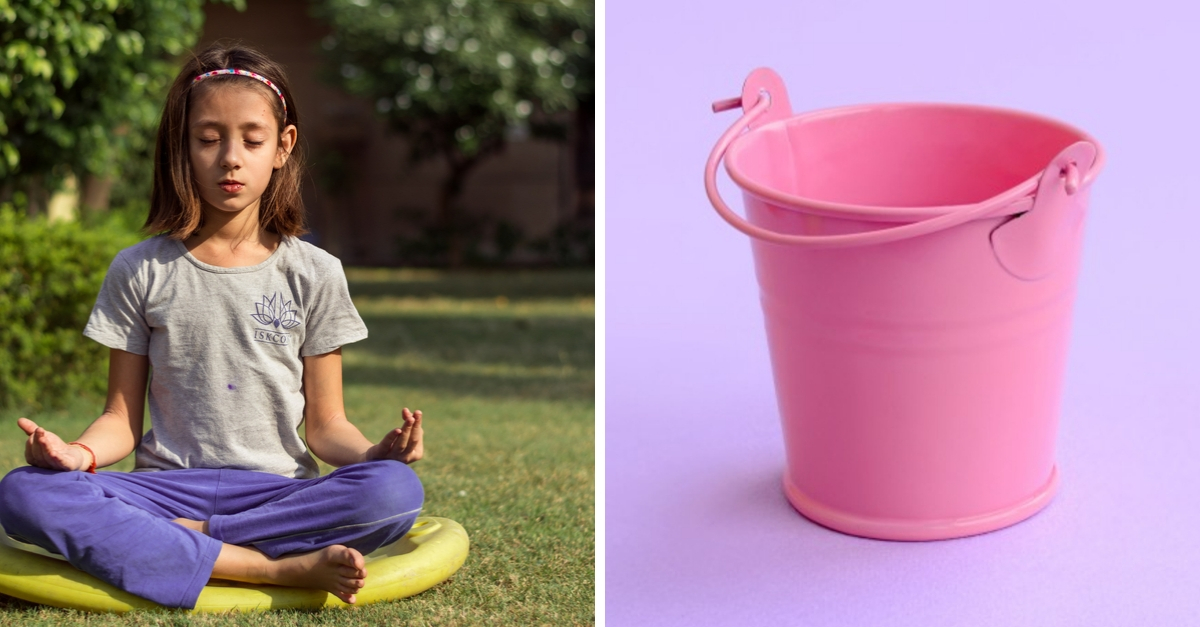 As a concept, Dr. Donald O. Clifton first used the "Dipper and Bucket" story in the 1960s. Dr. Clifton was a psychologist and the founder of The Clifton Strength School in Lincoln, Nebraska. In the 1990s, early childhood educator Carol McCloud learned about the concept and adapted it for young children. She wrote a book called Have you filled a bucket today? which encourages children to be mindful of the needs of others so they can fill their buckets.
You can choose to be either a bucket filler or a bucket dipper. Everyone has their own bucket, which is a reservoir that can be filled with positive things or emptied by negative interactions. If you are a bucket filler, you find ways to provide support and validation for those around you.
Understanding Bucket Filling
Bucket Filling is a simple and practical enough concept that even small children can understand the concept. Teachers explain the metaphor that all of us have a bucket, and our feelings of sadness, happiness, contentment, and even anger are dependent on what is in our bucket.
The great thing is that we can all help fill each others' buckets. Teachers and parents can teach empathy and how to achieve personal emotional well-being by using the concept of bucket filling. At any time during every interaction, we can choose to be positive and fill someone's bucket or negative and dip from their emotional well-being.
Personal Responsibility
By teaching us how we coexist, bucket filling shows children that they are personally responsible for how their actions and words affect others. They can also understand that there may be ways to fill their own buckets, such as by finding friends who give them emotional support and love.
There are resources teachers and parents can use to provide concrete examples of how to fill each others' buckets. Someone with an empty bucket may feel inclined to empty the buckets of others, but we can learn instead to fill everyone's buckets so we can all enjoy the sense of emotional well-being and having a full bucket.
Routine Traffic Stop Turns into Heartwarming Occasion Thanks to Officer's Kind Gesture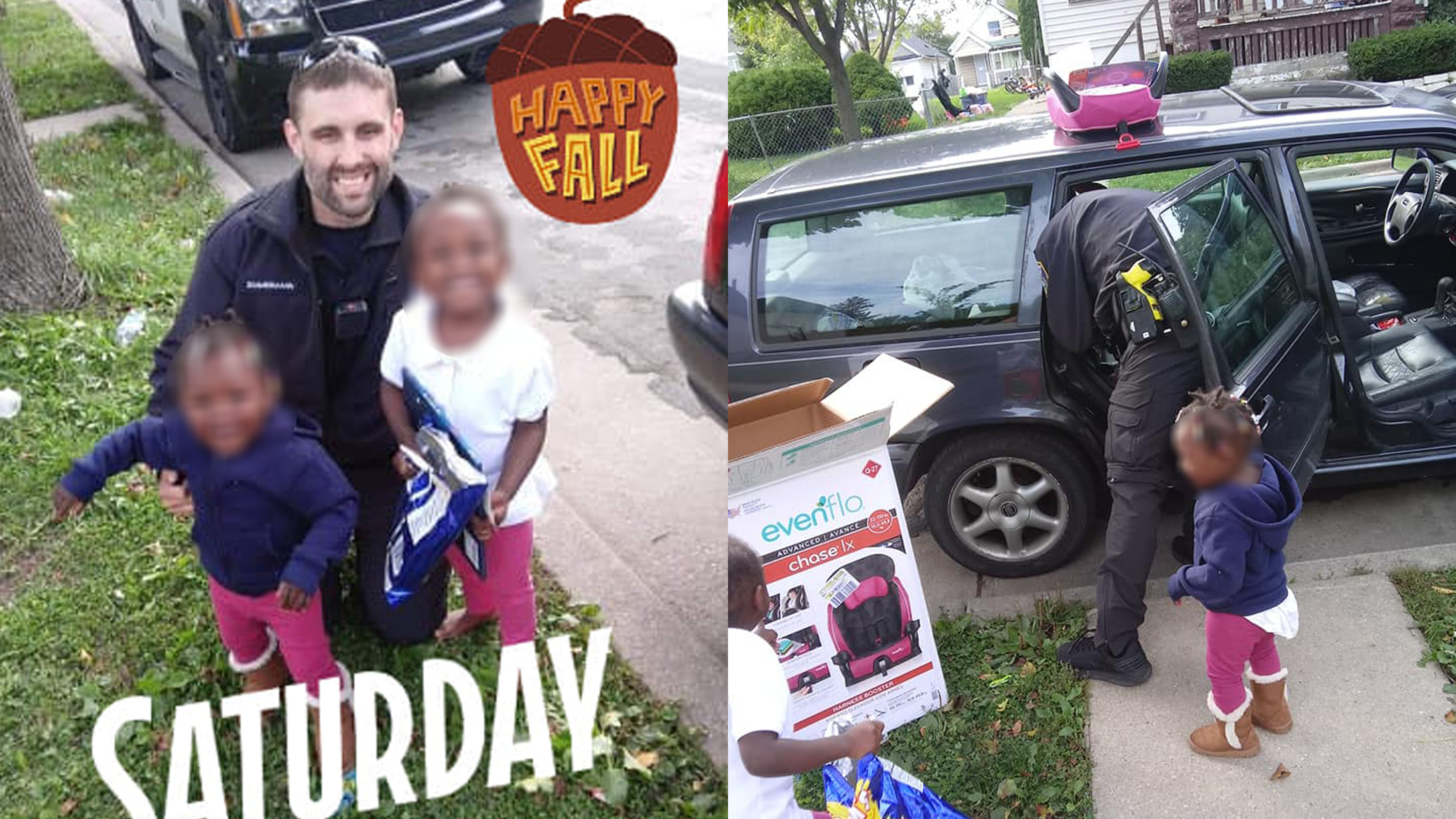 Getting pulled over can be a stressful situation. You may not know right away why you were asked to stop, but you probably have a good hunch that it's not for a good reason.
More often than not, that premonition we have about being pulled over turns out to be accurate and we have to be involved in a less than ideal situation. It's why many of us dread stopping to talk to an officer so much.
Andrella Jackson may now have different thoughts about being asked to stop by an officer though.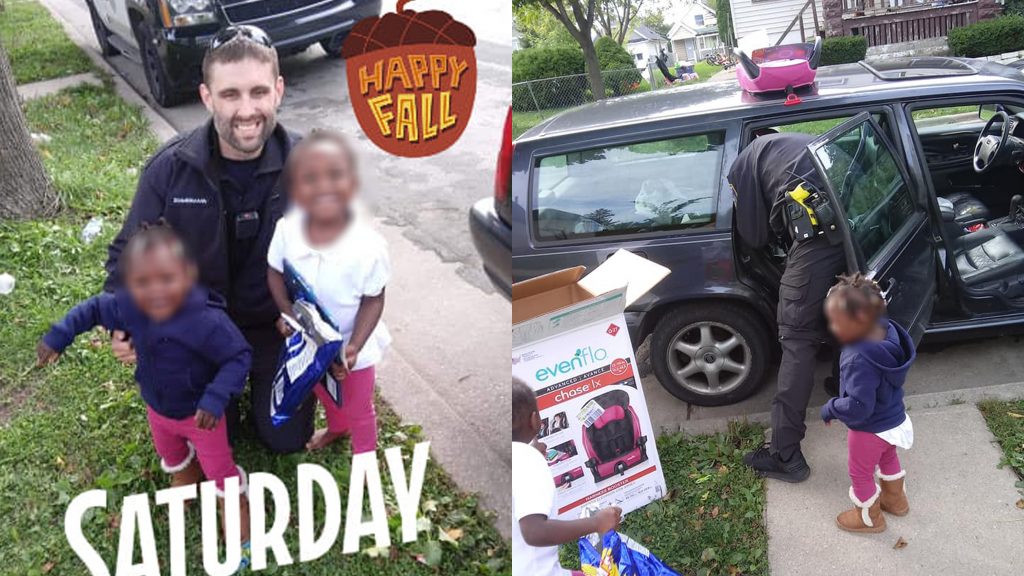 Not too long ago, Jackson was spotted by Milwaukee police officer Kevin Zimmerman and was asked to pull over. Officer Zimmerman requested that Jackson stop because she had the wrong registration for her car.
As he approached the vehicle though, something else caught the eye of Officer Zimmerman. To be more specific, he saw that there were three kids in the backseat of Jackson's car and two of them were still very small, WTMJ-TV reported. He also noticed that the two small children in question were not in car seats.
Officer Zimmerman then asked Jackson why the small kids were not placed in car seats and she said that she did not have the money to pay for those essential pieces of safety equipment at that time. Jackson mentioned that with winter on the way, she was saving up to buy her children new coats and boots.
A shortage of money is the same reason why Jackson had failed to get her vehicle registered properly.
Per the American Automobile Association (AAA), there are laws in every state dictating that children should be in car seats or restraints.
It would have been easy for Officer Zimmerman to issue Jackson tickets for her violations, but he opted to handle things a different way. Instead of adding to her problems, he went about solving one of them.
Officer Zimmerman soon made his way to a nearby Walmart, and after learning how much the kids weighed from Jackson, he went ahead and purchased two car seats using money out of his own pocket. He even stuck around to install the car seats himself.
By the way, the police officer did more than just give Jackson and her kids new car seats. According to this report from CNN, Officer Zimmerman also made a stop at the police department to pick up a few things – children's books and stickers – that he also gifted to Jackson's kids.
The police officer explained why he went the extra mile to help out Jackson. Officer Zimmerman shared that he has kids of his own. He hinted at how frightening the thought is of his own kids moving around in a vehicle with no car seats and how they can be placed in grave danger if an accident occurs.
Officer Zimmerman also said that he was always taught to "do the right thing even if no one is looking." In this case, both Jackson and the Milwaukee Police Department wanted to make sure that Officer Zimmerman would receive the recognition he deserved even if he wasn't looking for that.
The generous act touched Jackson, prompting her to shower Officer Zimmerman with numerous "thank yous." Her kids got in on the chorus of generosity as well.
Jackson called Officer Zimmerman "awesome" and that she is appreciative of the kindness he showed. She added that with the car seats now purchased and installed, she will be able to allocate a bigger budget that will then be used to buy those new coats and boots that her kids need.
What could have turned into an even more trying situation for Jackson and her kids became a shining example of humanity at its best and that is thanks to the generosity exhibited by Officer Zimmerman.