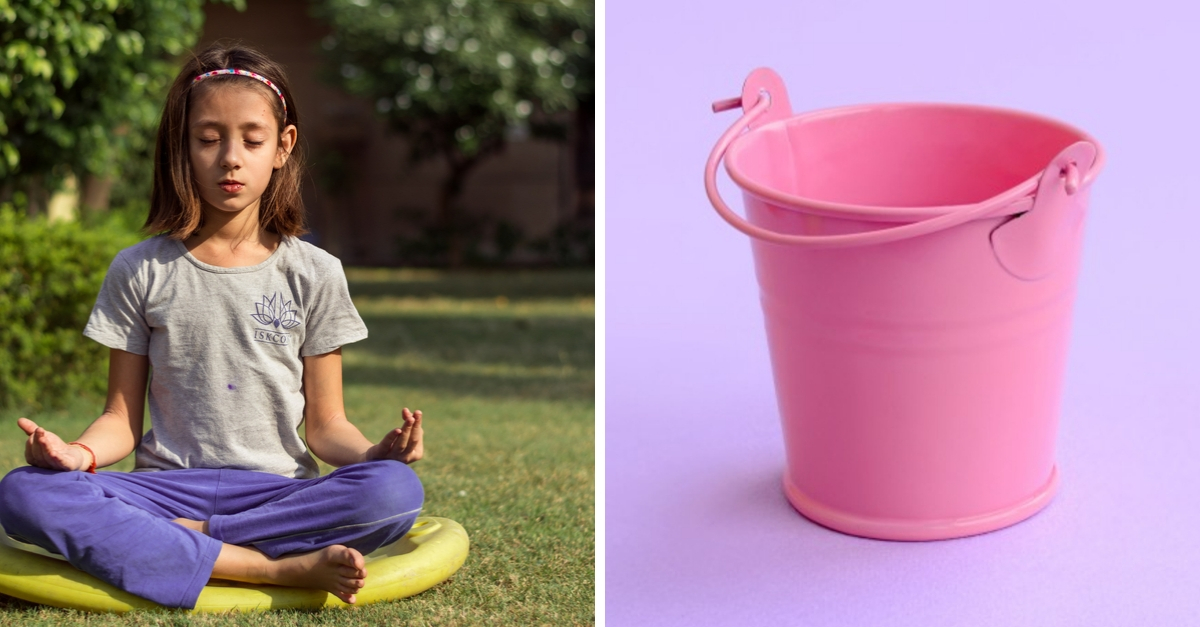 Here's How Bucket Filling Can Help Children Grow Into Kinder Human Beings
Teaching Our Children to Bucket Fill Their Way to Being Kinder Human Beings
It is surprising considering how long parents have been doing it that people keep coming up with new ways to raise our children. There even used to be far different ideas of what was expected of children; there were times when children should be seen but not heard, times when children might be expected to take on adult responsibilities from a very early age, and times when parents assumed children didn't have their own personalities at all until they were older.
Nowadays, though, most people can agree that we have succeeded in raising our children well if we have raised them to be kind. In these days of violence and fear, we can see the effects of bullying in news headlines. But how can you raise a kinder child? Without a good example from your own family, you may not even know what success looks like until you achieve it. Bucket filling is a practical way parents can teach their children to consider the feelings and well-being of other people in their lives so they can treat people more kindly.
What Is Bucket Filling?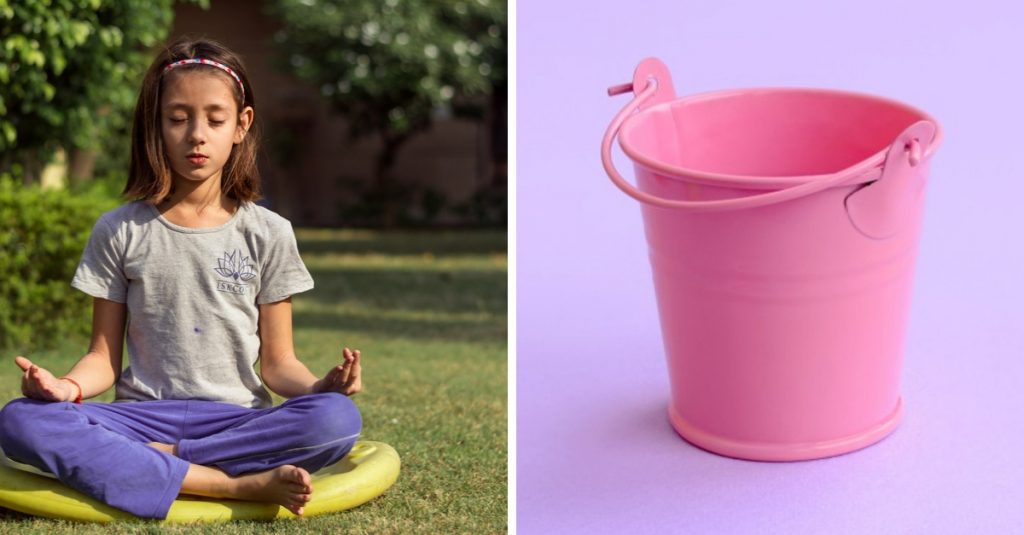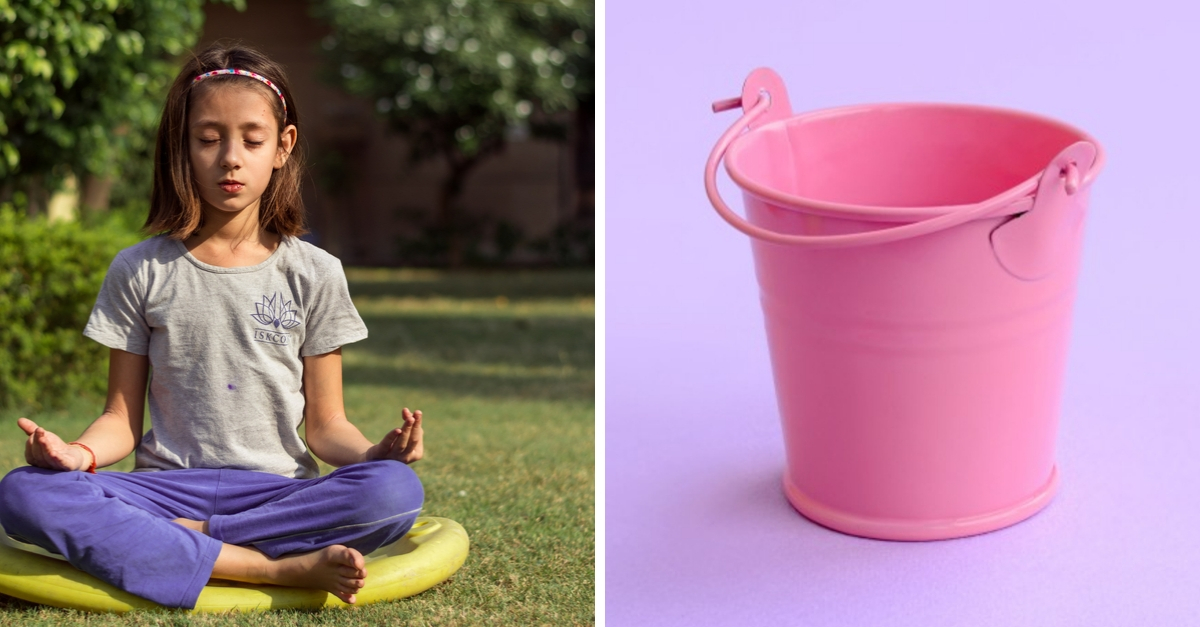 As a concept, Dr. Donald O. Clifton first used the "Dipper and Bucket" story in the 1960s. Dr. Clifton was a psychologist and the founder of The Clifton Strength School in Lincoln, Nebraska. In the 1990s, early childhood educator Carol McCloud learned about the concept and adapted it for young children. She wrote a book called Have you filled a bucket today? which encourages children to be mindful of the needs of others so they can fill their buckets.
You can choose to be either a bucket filler or a bucket dipper. Everyone has their own bucket, which is a reservoir that can be filled with positive things or emptied by negative interactions. If you are a bucket filler, you find ways to provide support and validation for those around you.
Understanding Bucket Filling
Bucket Filling is a simple and practical enough concept that even small children can understand the concept. Teachers explain the metaphor that all of us have a bucket, and our feelings of sadness, happiness, contentment, and even anger are dependent on what is in our bucket.
The great thing is that we can all help fill each others' buckets. Teachers and parents can teach empathy and how to achieve personal emotional well-being by using the concept of bucket filling. At any time during every interaction, we can choose to be positive and fill someone's bucket or negative and dip from their emotional well-being.
Personal Responsibility
By teaching us how we coexist, bucket filling shows children that they are personally responsible for how their actions and words affect others. They can also understand that there may be ways to fill their own buckets, such as by finding friends who give them emotional support and love.
There are resources teachers and parents can use to provide concrete examples of how to fill each others' buckets. Someone with an empty bucket may feel inclined to empty the buckets of others, but we can learn instead to fill everyone's buckets so we can all enjoy the sense of emotional well-being and having a full bucket.
Africa's White Rhino Population Rebounds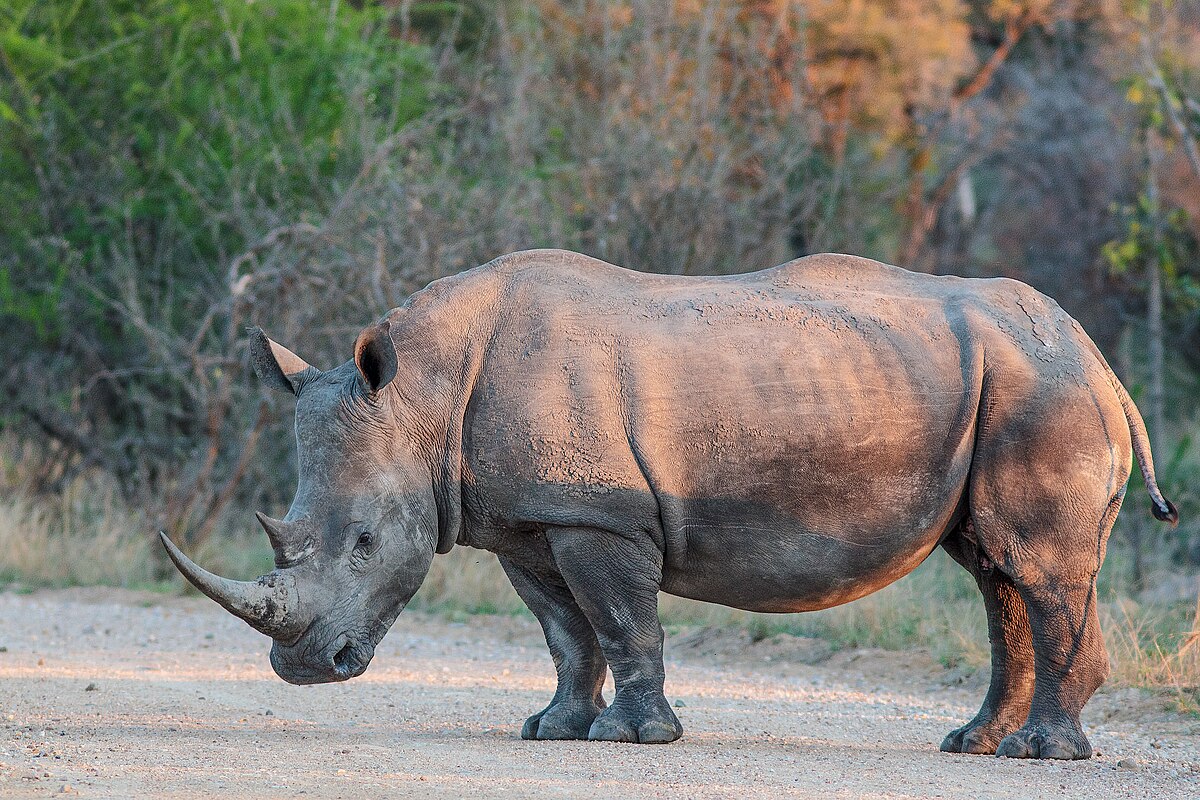 In a exciting turn of events, Africa's white rhino population has experienced a resurgence for the first time in a decade. At the close of 2022, there were 23,290 rhinos in total, marking a significant 5.2% increase from the previous year.
Rhinos are among the planet's most iconic and endangered creatures. These massive herbivores are known for their distinctive horns, which have unfortunately made them prime targets for poachers seeking to profit from the illegal wildlife trade. There are two main species of African rhinos: the white rhino and the black rhino. Both face grave threats to their survival.
The primary reason behind the perilous decline of rhino populations is poaching. Rhino horn, made of keratin (the same substance as human hair and nails), is mistakenly believed by some to have medicinal properties, and it is also highly sought after for its use in ornamental carvings. This misguided demand has led to a tragic increase in poaching activities, with rhinos being killed for their horns at an alarming rate.
Habitat loss is another significant threat to rhino populations. As human populations grow and expand, rhino habitats are encroached upon, leaving these animals with less space to roam and find food.
Despite these challenges, the recent increase in rhino populations is cause for celebration and renewed hope. The protection and biological management initiatives implemented by conservation organizations have played a pivotal role in this positive trend. Both black and white rhino populations have shown promising signs of recovery, with black rhinos increasing by 4.2% and white rhinos by 5.6%.
Dr. Michael Knight, chair of the IUCN's Rhino Specialist Group (AfRSG), expressed his relief, saying, "With this good news, we can take a sigh of relief for the first time in a decade. However, it is imperative to further consolidate and build upon this positive development and not drop our guard."
Nina Fascione, Executive Director at the International Rhino Foundation, emphasized that this rebound in rhino populations is not only a triumph for the rhinos themselves but also for the countless other species that share their ecosystems and the dedicated people who protect these lands.
The resurgence of rhino populations underscores the effectiveness of collaborative conservation efforts across Africa. Protected areas like Kruger National Park in South Africa have significantly boosted security measures to deter poachers, resulting in a decline in poaching incidents on their land. However, poachers have shifted their focus to smaller areas, such as the province-run Hluhluwe Imfolozi Game Reserve, which has borne the brunt of South Africa's rhino poaching in recent years.
Efforts to combat rhino poaching extend beyond national borders. U.S. Treasury Secretary Janet Yellen, during her visit to South Africa's Dinokeng Game Reserve, emphasized the need to follow the money trail associated with poaching, treating it as seriously as other crimes. This approach can help disrupt the illegal wildlife trade networks that drive rhino poaching.
While the increase in rhino populations is undoubtedly promising, significant challenges remain on the horizon. Competition over water resources and the resulting conflicts between communities and wildlife may bring humans and rhinos into closer contact, potentially leading to more poaching incidents. Poverty resulting from the loss of crops and livestock can also drive individuals to poaching as a means of income.
To ensure the continued recovery of Africa's rhino populations, it is vital to address these underlying issues and maintain unwavering commitment to conservation efforts. The rebounding rhino populations serve as a testament to what can be achieved when dedicated individuals, organizations, and governments work together to protect these magnificent creatures and the ecosystems they call home.