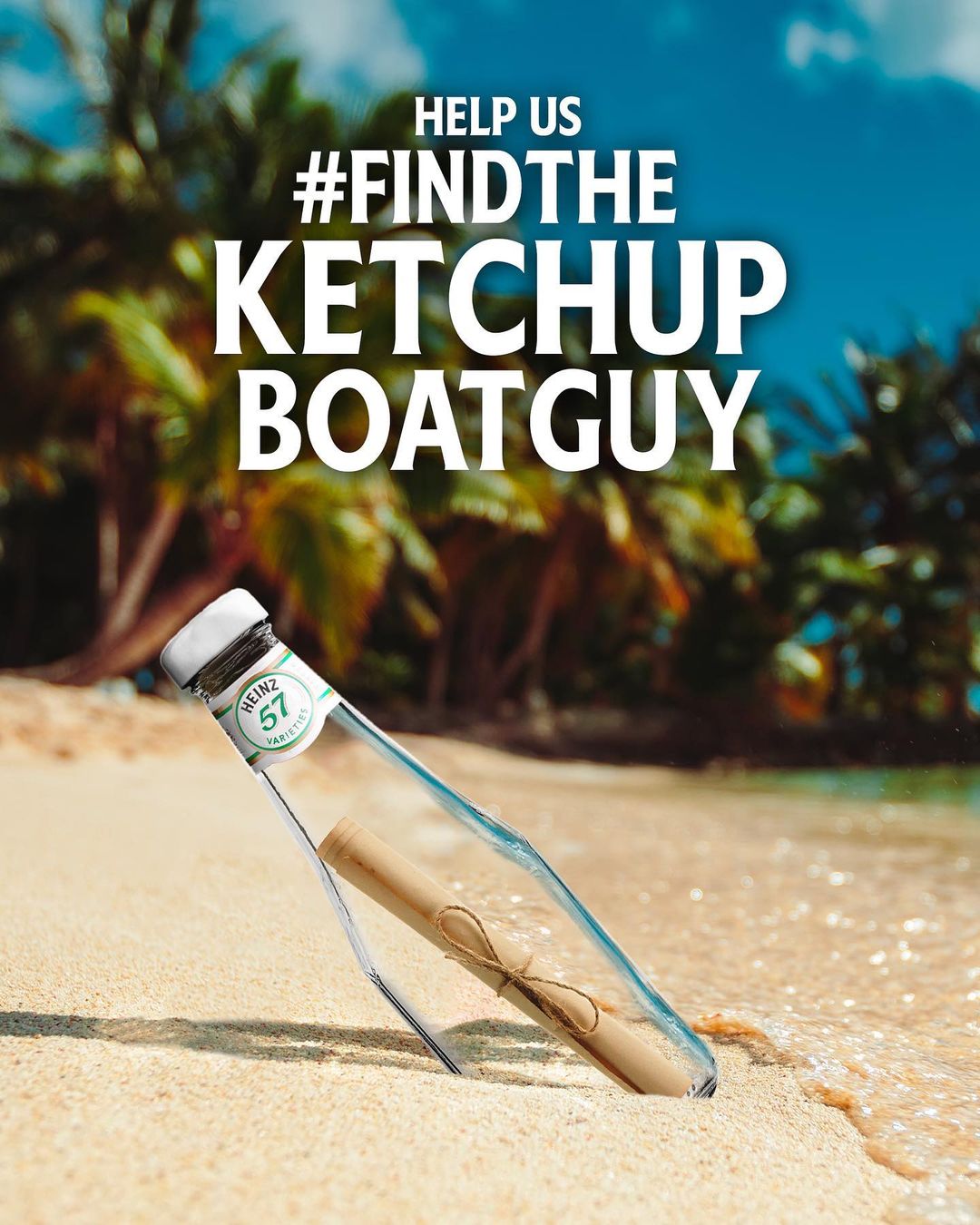 Heinz Looking For Ketchup Boat Guy
A boat mechanic named Elvis Francois was found alive after spending a month adrift at sea. What made his survival even more remarkable was that he had managed to stay alive on nothing but Heinz ketchup, a couple seasonings and some soup.
Francois was working on a boat in St. Maarten when it started to drift out to sea. The weather quickly changed as he was working and he didn't realize it. He wasn't sure where he had drifted and was unable to navigate.
Francois survived with the bare minimal food and was rescued by the Colombian navy after a month. Now Heinz wants to reward his epic survival skills with a new boat that has top of the line GPS – but unfortunately they can't locate the man.
Heinz has turned to social media to try and find Elvis Francois, 47, who they believe lives in the Dominica. They hope to get in touch with him soon and I'm sure Francois would be thrilled with a new boat. Especially one loaded with ketchup and a GPS system. His survival is quite remarkable!
400-Pound Black Bear Rescued From Waterway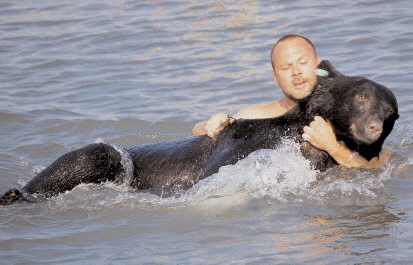 A Florida man recently became a hero after saving a 400lb black bear from drowning. Black bears are known to be excellent swimmers and are athletic animals, but the bear in question was not in its usual state when it jumped into the water. The bear had been tranquilized after walking into a residential neighborhood, and when the tranquilizer started to take effect, it ran towards the water and eventually began to sink.
Wildlife biologist Adam Warwick immediately sprang into action, jumping into the water to save the bear. Despite the bear's massive size, Adam was able to keep its head above water and pull it to safety. Although he suffered only a scratch in the process, Adam's bravery was a testament to the care and dedication of wildlife officials in protecting and preserving the natural world.
Black bears are found in various parts of North America, including Florida, and are excellent swimmers. They are known for their athletic ability and can easily swim across rivers and lakes in search of food and territory. However, when the bear in question was tranquilized, it was not in its natural state, and its swimming abilities were significantly compromised.
The incident highlights the importance of wildlife officials in preserving natural habitats and protecting animals from harm. Despite the risks involved, these officials put their lives on the line to ensure that animals receive the care and protection they need. The successful rescue of the black bear is a reminder of the importance of caring for the environment and all its inhabitants, no matter how large or small.