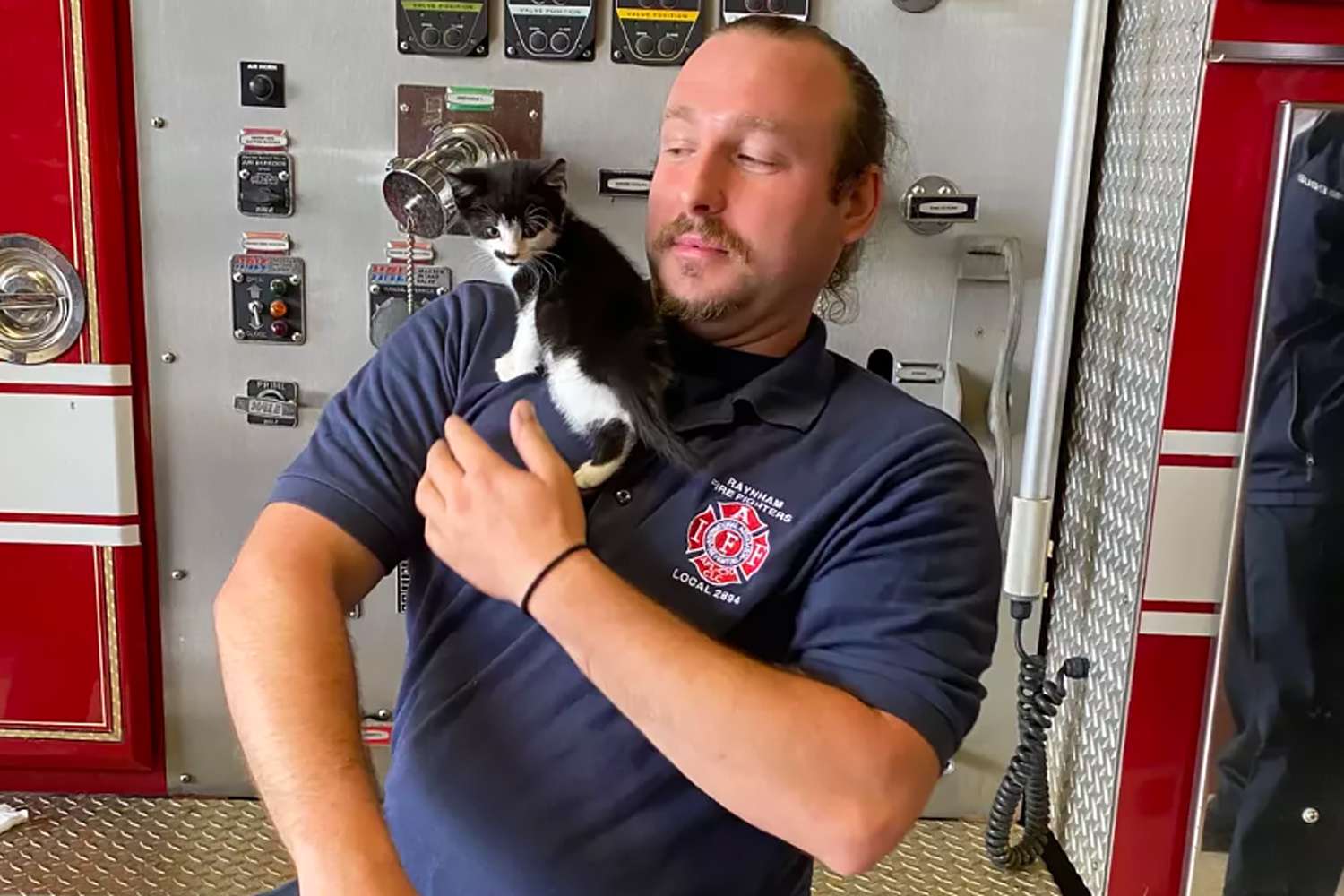 Heartwarming Reunion: Firefighters Save Kitten from Storm Drain
In a heart-touching rescue mission, brave firefighters from the Raynham Fire Department in Massachusetts recently came to the aid of a tiny 5-week-old kitten trapped in a storm drain. The courageous feline, aptly named Storm, found itself in a precarious situation, crying out for help from within the dark depths of the drain.
Upon discovering the distressed kitten, the firefighters sprang into action, demonstrating their unwavering commitment to protecting and serving even the tiniest members of the community. Despite the challenges posed by the lack of light and potential risks, the rescuers decided to wait until daylight to ensure a safe and successful operation.
To ensure Storm's well-being throughout the night, the firefighters ingeniously lowered a pet crate along with food and water into the drain. This thoughtful gesture highlighted their dedication to the kitten's safety and comfort during the rescue efforts.
As dawn broke, the firefighters returned to the scene, ready to bring an end to Storm's ordeal. Firefighter Dom Kuran, displaying both bravery and compassion, descended into the 8-foot-deep storm drain to rescue the young cat. The successful retrieval marked a heartwarming triumph, as Storm was lifted to safety and given a new chance at life.
While Storm has now found a temporary home in foster care, the story doesn't end there. The courageous kitten had the opportunity to express its gratitude in person, visiting the fire department and sharing heartwarming cuddles with the very heroes who played an essential role in its rescue. This touching reunion serves as a reminder of the boundless kindness and empathy that extend beyond human relationships, illuminating the extraordinary lengths that firefighters go to protect all forms of life within their community.

500,000-Year-Old Wooden Structure Rewrites History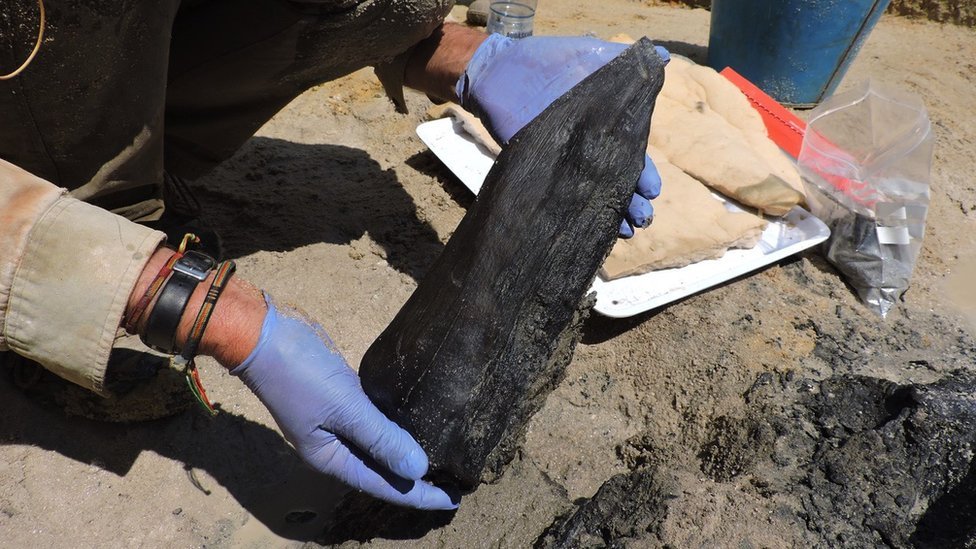 In an archaeological discovery, a wooden structure dating back an astonishing 500,000 years has been unearthed on the banks of a river in Zambia, challenging long-held beliefs about the capabilities of ancient humans. Researchers stumbled upon these ancient wooden logs, a revelation that has the potential to reshape our understanding of the lives of early humans.
The find, located on the riverbanks near Zambia's Kalambo Falls, provides compelling evidence that stone-age people may have constructed primitive shelters, forever altering our perception of their intelligence and resourcefulness. Archaeologist Prof Larry Barham, who led the research, was profoundly impacted by the discovery, stating, "This find has changed how I think about our early ancestors."
What makes this find truly remarkable is that it suggests ancient humans did more than merely survive; they thrived by creating something entirely new. These early humans exhibited intelligence, imagination, and craftsmanship by fashioning structures from wood, a material that had never before been transformed into such large and sophisticated objects.
The researchers also uncovered ancient tools, including digging sticks, but the most exciting find was two pieces of wood positioned at right angles to each other. "One is lying over the other, and both pieces of wood have notches cut into them," explained Geoff Duller, a professor of geography at the University of Aberystwyth and a member of the research team. "You can clearly see those notches have been cut by stone tools, making the two logs fit together to become structural objects."
Radiocarbon dating confirmed the wood's age, placing it at a staggering 476,000 years old. This revelation has ignited curiosity about the woodworking traditions of ancient societies, challenging the prevailing notion that early humans led simplistic, nomadic lives.
Perrice Nkombwe, a team member from the Livingstone Museum in Zambia, expressed her astonishment, saying, "I was amazed to know that woodworking was such a deep-rooted tradition. It dawned on me that we had uncovered something extraordinary."
The preservation of the wooden structure itself is a miracle. Typically, wood decays over time unless preserved under specific conditions. However, in the waterlogged environment along the Kalambo Falls, the wood remained intact, essentially pickled by the elements for millennia.
While the exact purpose of this ancient wooden structure remains a mystery, it has sparked numerous speculations. Prof. Duller suggests it might have been used as a place to sit beside the river and fish, although a complete understanding of its function remains elusive.
Moreover, the identity of the individuals who constructed this structure raises intriguing questions. "We don't know – it could have been Homo sapiens, and we just haven't discovered fossils from that age yet," Prof. Duller added. "But it could be a different species – [perhaps] Homo erectus or Homo naledi – there were a number of hominid species around at that time in southern Africa."
This discovery has the potential to enrich our understanding of ancient woodworking techniques, craftsmanship, and human interaction with the environment. As researchers continue their work at the Kalambo Falls site, the pages of history are being rewritten, and our appreciation for the ingenuity of our ancient ancestors grows ever deeper.