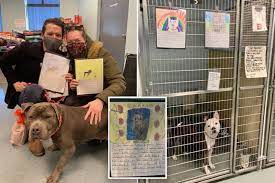 Heartfelt letters from Virginia students help Locate Homes for Pups
Nothing moves the heart as quickly as when a child makes a genuine plea. This is even more so if the child's plea is related to something that could impact lives. That's exactly what happened when several second graders realized that some unwanted pups were in desperate need of homes. The genuine innocent pleas for help reached many homes and sparked quick responses.
Shelter animals in need of a new home are being promoted by a team of primary school kids.
In Richmond, Virginia, students in second grade at St. Michael's Episcopal School have produced artwork as well as accompanying letters written from the viewpoints of cats and dogs to possible "parents."
"Hello! Potato Chip is my name. One such anecdote began, "I'm a Pitbull!" If you don't mind my kissing you a million times a day, I promise not to injure you." Slurp! Animal shelters are great, but I'd rather live with you!!
Christie Peters, the Richmond Animal Care & Control (RACC), Director, told the media that she and her son's teacher, Kensey Jones, collaborated on the initiative.
Peters said that Jones was the "inspiration" behind the lovely letters.
According to Peters, "the students were concentrating on persuasive writing and they produced pieces as though they were advocating in favor of the shelter dog that is seeking to get adopted". So, "That's the coolest idea… we should do it." "I said,"
Students at St. Michael's were given a cat or dog from RACC, according to a school spokesman.
As a result, they were "briefed" on the animals' history and disposition.
To encourage people to adopt an animal, these stories and images were tacked on the exterior of kennels and placed in the hands of passersby.
Jones, who is also a volunteer at the RACC, noted in a press release that this classroom project partnership allows her to combine her two greatest passions: children's reading and aiding animals in need."
As one teacher put it, "I am very proud of my pupils for rising to the challenge and writing excellent persuasive essays from the perspective of a RACC dog."
"All dogs, particularly Snow [the puppy ambassador], deserve a happy home." Danielle Petroski, a second-grader at St. Michael's Catholic School, expressed her joy at being able to help rescued animals find new homes.
According to Peters, there were around 24 stories concerning dogs and one about a cat.
Students were instructed by Peters and Jones to focus on RACC's oldest residents, as well as those who had lived there the longest, as well as creatures in need of "a little additional attention."
Once their narrative was written and then read, eight animals were swiftly adopted, according to Jones.
This is such an innovative way of bringing exposure to this school, and I hope it's something other shelters throughout the nation do to promote their shelter animals, Jones added.

Cornwall Family's Dog Leads Rescue Team to Missing Cat Mowgli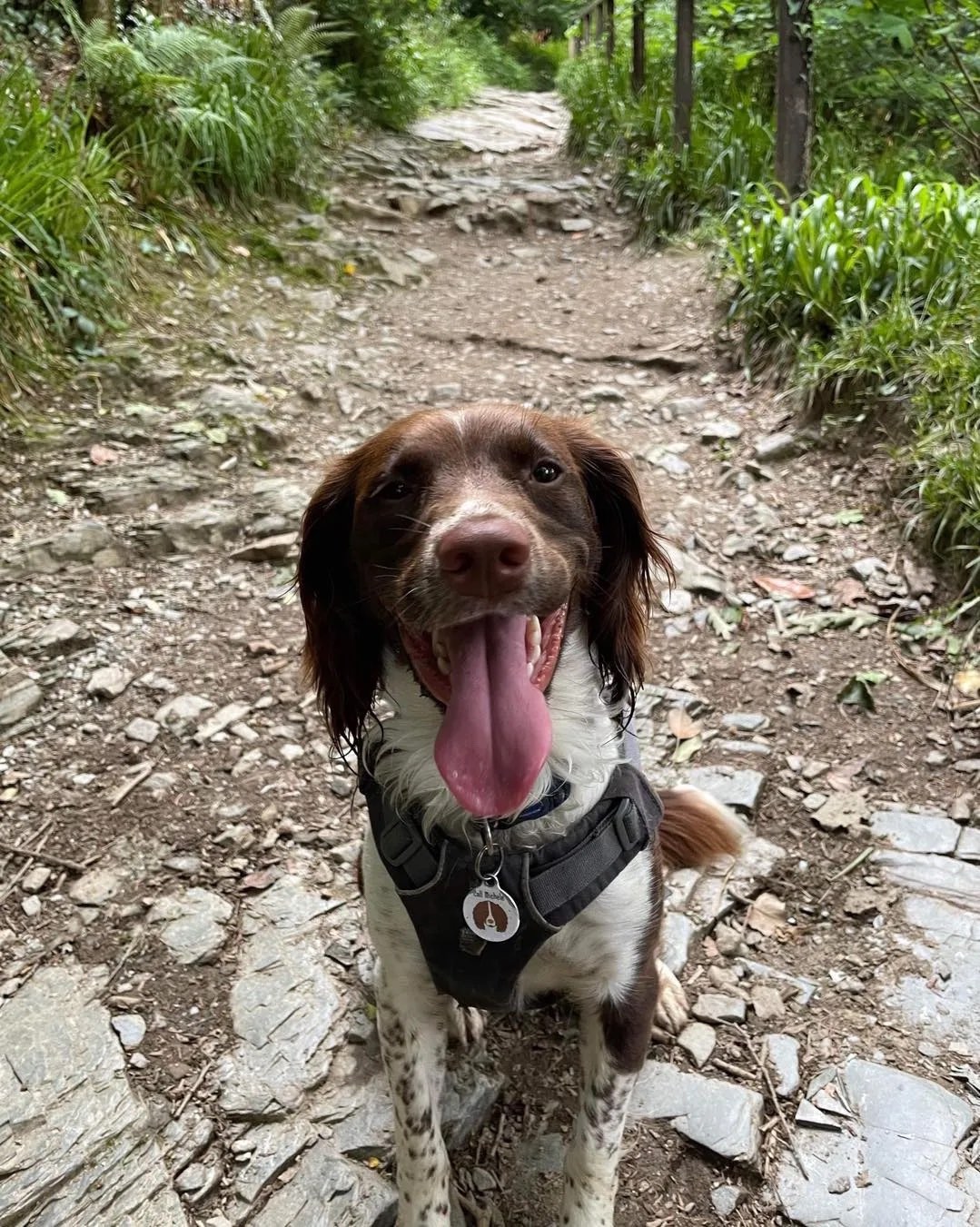 In a heartwarming tale of loyalty and bravery, a family in Cornwall, UK, was reunited with their missing cat, Mowgli, thanks to their quick-thinking dog, Daisy. Mowgli had gone missing on October 20 and was lost for six days before Daisy led the family to a surprising discovery.
Mowgli's owner, Michele Rose, had nearly given up hope of finding her beloved cat when Daisy, a spirited spring spaniel, exhibited unusual behavior near the woods surrounding their Cornwall home. "Daisy was going berserk," Michele explained, prompting the family to follow the determined dog.
Daisy, known to be good friends with Mowgli, seemed to sense something amiss and guided the family to an abandoned mineshaft. Michele's son, Hamish, shared with the PA news agency, "Daisy and Mowgli are pretty good mates, so she could probably tell he was down there."
The family's concern deepened as they realized Mowgli might be trapped in the mineshaft. Swift action was required, and a rescue team was summoned to the scene. Equipped with cages and rope, the team worked tirelessly for hours to reach the stranded feline.
To their astonishment, Mowgli was found safe at the bottom of the mineshaft. Miraculously, despite the ordeal, the resilient cat emerged unharmed. The rescue team carefully lifted Mowgli to safety, bringing joy and relief to the worried family.
"Without Daisy doing that, Mowgli could still be down there, that's for sure. She was persistent in making me follow her; it was amazing. Daisy is a superstar. She's an amazing dog," expressed Michele Rose in gratitude to her faithful canine companion during an interview with the BBC.
Hamish, Michele's son, added with a touch of humor, "If Daisy wasn't the favorite child already, she definitely is now," speaking to The Independent. The heroic efforts of Daisy not only saved Mowgli but also showcased the incredible bond between animals and their ability to understand and communicate in times of need.