Have You Ever Seen An Owl Taking A Bath?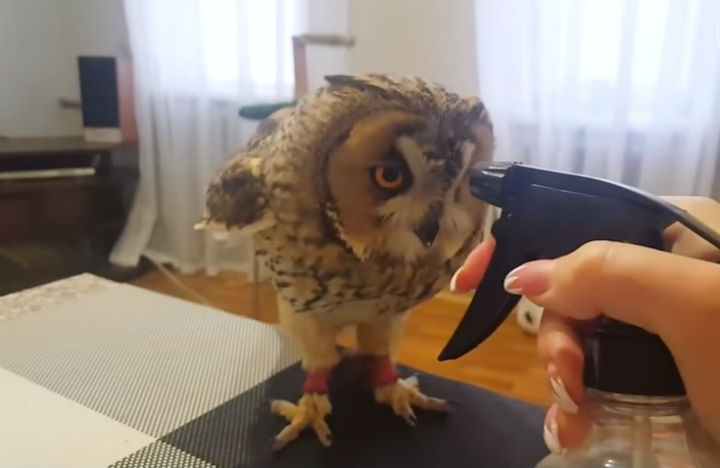 Watching an owl taking a bath is something very strange and rare to see. This instance was actually caught on tape and the results were hilarious.
Of course, owls outside of captivity is rarely seen in this light. They are nocturnal predators and in-person encounters seem rather frigid and frightening. Their gaze is very intense, as one might expect from a predator, so it usually is not a desirable animal to keep around the house.
In the case of Charlie, he is a rescued animal that is around humans all the time. Because of this, he is able to show his funny personality that we wouldn't have expected.
Just like any other animal that lives in captivity, their hygiene is kept up to a high standard. In order to lure the owl to get wet, the owner plays a game with a squirt bottle.
From this bottle, the owl takes a drink of water to quench his immediate thirst. Afterward, he is in the mood to play with his water. He allowed the owner to take a few quick sprays to excite him and then the owner interacted with the owl as if it were a game.
After getting used to the temperature change and wetness, the owl was finally ready for a bath. This time, the owner was going to grab it on her cellphone.
This fierce bird spread its wings with the expectation that every nook and cranny was going to get washed. The owner sprayed some water in the tough to reach spots and exfoliated with a brush. If these areas were left neglected, there might be a few bacteria building up.
The owner continued to wash in the more obvious locations, making the bath come together into a job-well-done. Every feather ended up being soaked, cleansed of dirt, and germ-free. The owl even posed in various positions so the owner may wash his back a rear end.
In the wild, they actually do bathe regularly to keep their feathers clean. The difference is that they don't have the guiding hand of a human to make the experience go quickly. They also prefer to have plenty of free space to bathe, otherwise, they might not be in a good mood like Charlie.
Once the bath was complete, there wasn't a better way to dry off than take off for a flight. While a wild owl may have resisted such an experience, Charlie was more than happy to partake in this playful activity. It goes to show that well-behaved animals are a product of a positive environment rather than instinct.
Of course, one must be dedicated to the animal if one wants an owl as a pet. They must be fed a specialized diet to accommodate their digestion and one needs a lot of patience as they are independent animals. They also need to roam freely with indoor and outdoor access, which should be within a carefully planned structure so that they will be happy.
A Horse Sanctuary That Becomes So Much More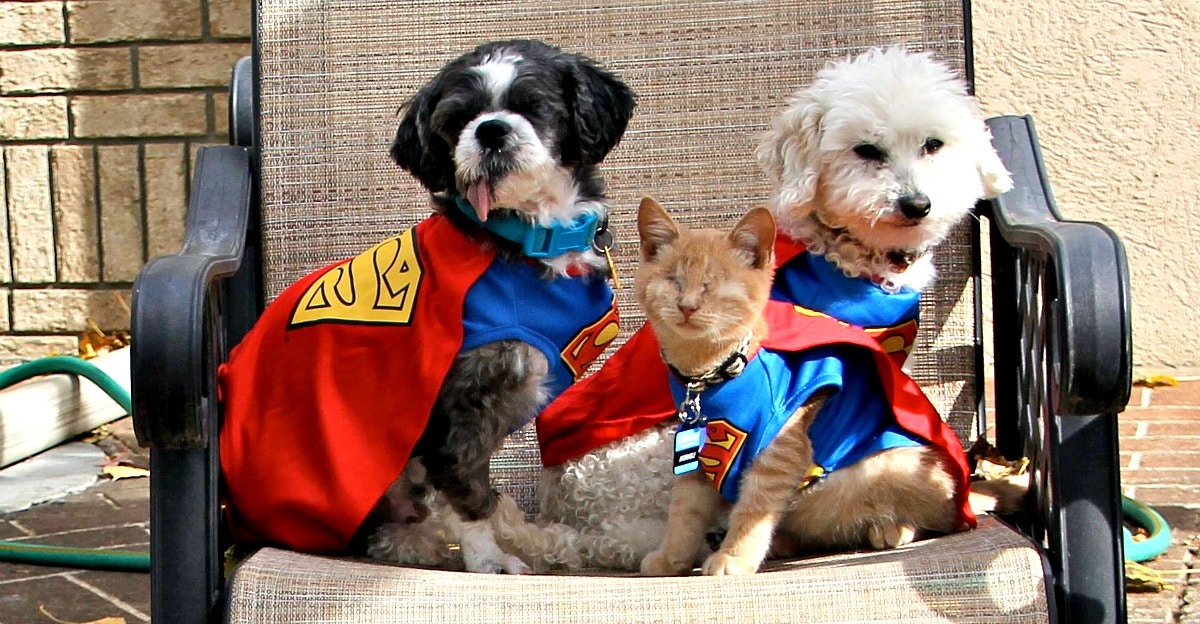 Animal rescue is far more than just a current fad. People are recognizing that animals are sentient beings and they deserve better treatment than we give them. There are now rescues, shelters, and sanctuaries all around the country where kind souls try to deal with the problem of pet homelessness.
Allison and Steven Smith decided to open a sanctuary for unwanted miniature horses. Many people don't know of the plight of miniature horses, and the cause was near and dear to their hearts. They started the Triple H Miniature Horse Rescue so they could provide a home where they could meet the needs of abandoned and unwanted miniature horses.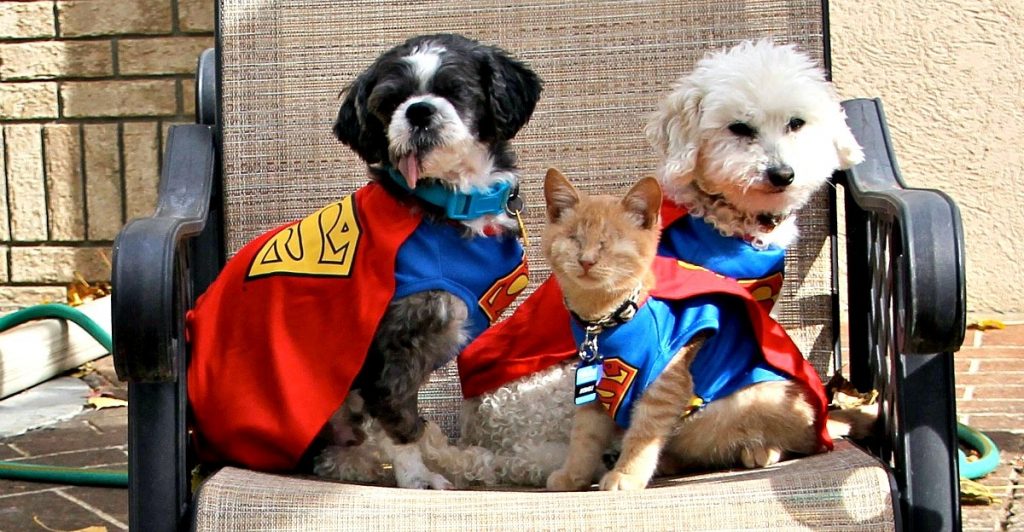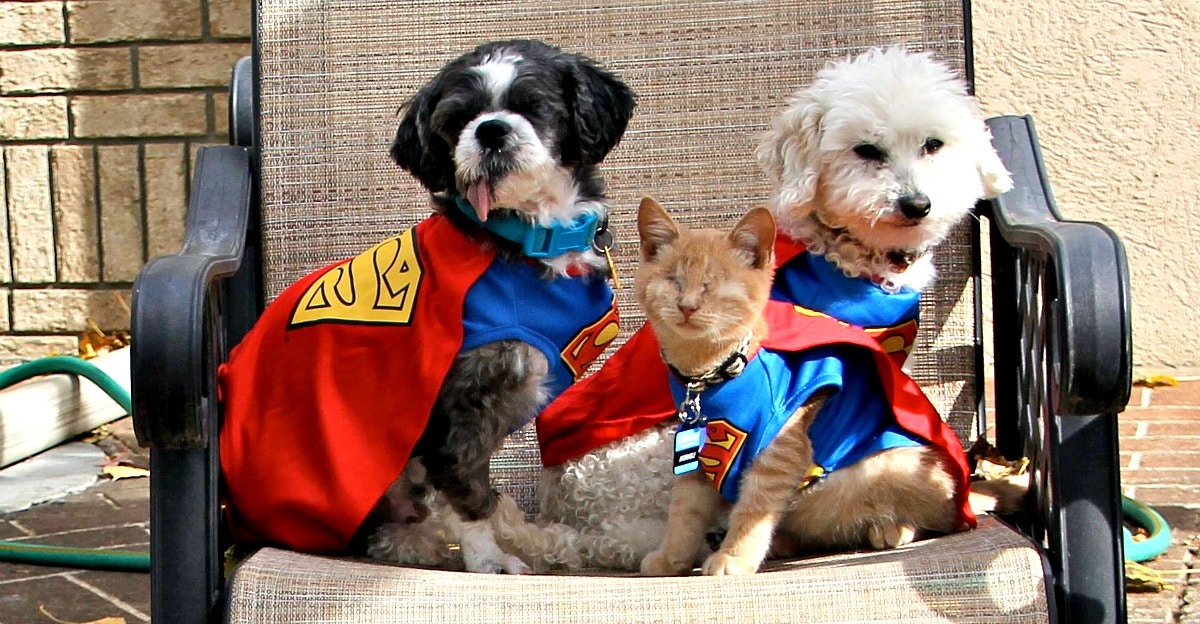 From Modest Beginnings To Big Dreams
Pebbles and Cocoa were the first two residents, but the miniature horse farm turned into a menagerie. At this point, the Triple H Miniature Horse Rescue has now rescued over 500 animals, including cats, dogs, goats, sheep, ducks, chickens, rabbits, and even pigs that were rejected because of a disability.
Their original dream seemed like it was enough, but Allison and Steven realized that they just hadn't been dreaming big enough. There is room enough in their hearts and at their sanctuary for so many more creatures that simply need a place to stay.
Moving Stories of Courage
One great success story is the couple's rescue of a small sweet dog called G.I. Joe. He was 120 miles away but they knew they had to help. Paralyzed from the waist down, G.I. Joe had to drag himself along, but now he has a walker so he can move around with ease.
Allison and Steven have rescued several blind animals, bringing them back to what will probably be their final home, knowing they are safe. Mowgli was just a 10-week-old kitten when he moved to the horse sanctuary, and some of his blind friends are Martin the Labrador and Wanda the pot-bellied pig. One poor goat named Roy was abandoned at a mall because of a bad haircut.
Kitty City
Another dream Allison had was rescuing unwanted cats. Her dream led to the creation of Kitty City, a place where cats could come to be adopted or live out the rest of their days. Cats move to Kitty City when they have been moved to death row at different pounds, giving them a reprieve so they can continue to either search for a home or retire with other cats.
Kitty City originally had room for a little over 50 cats but the space has been expanded and there is also now a special area for FIV-positive cats. Volunteers make sure the work is done to make sure the cats are clean, fed, and socialized. You can either adopt a cat from Kitty City or if you need to surrender your cat, you can fill out a form and work with Kitty City to make sure your pet stays safe.
The Compassion Crew
The Smiths could easily see how the animals on the farm were thriving, and they took joy in the comfort of the animals they had saved. But then they had a great idea: why not use these down-on-their-luck pets to help teach children about compassion?
The Smiths took some of the pets to a local elementary school wearing capes and told the children the animals' superpowers were empathy and compassion. The children learned a valuable lesson about looking different, and that it didn't make sense to want to hurt someone because of a difference. The Compassion Crew was so successful the children wrote letters of gratitude, and the Smiths are thinking about letting groups like Girl Scouts come to them. What started out as a home for two unwanted miniature horses has turned into a great success story by any measure.