Happy Endings Come in All Shapes, Sizes, and Breeds
This adorable rescue dog went from shelter resident to the star of a beloved classic remake in the blink of an eye.
As a young girl, I loved watching the fairy tales about finding Prince Charming and living happily ever after. I would sneak my older sister's prom dresses from her closet and dance around as though I was Cinderella or Belle- the beauty in the center of the ballroom. The dresses may have been ten sizes too big for me, but in my mind, they were just the right size as I waited for my prince to arrive. I was still waiting until the day I was told to get my head out of the clouds because fairy tales are not real.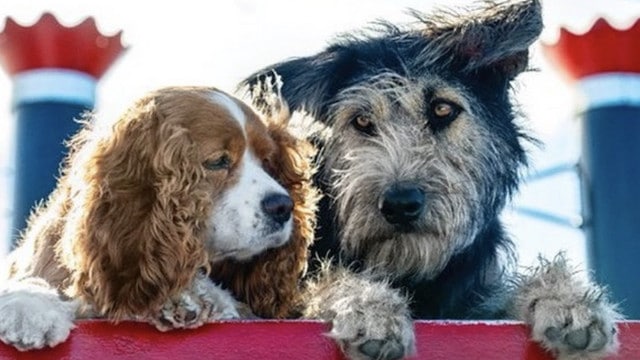 From that day forward, I tried to start dreaming more realistically, but I secretly continued to watch and hope for proof that fairy tales do exist. And after a couple of decades full of hope, the proof has finally come in the form of four legs, a tail, and shaggy fur. This rescue dog's story is literally something from a fairy tale. One day Monte is walking around, unwanted and seemingly unloved, in a kill shelter in Phoenix, AZ. The next, he finds himself on the way to the big screen for a starring role in the live-action remake of Lady and the Tramp, the well-loved classic from 1955.
Surrendered along with five other dogs by a family who could no longer care for them, Monte's future was looking drab and dreary. In about a week, though, he was walking back out of Halo Animal Rescue to a brand-new life full of hope and stardom. Playing alongside Rose, a lovely cocker spaniel, Monte depicts Tramp- the scrappy street mutt who- despite being abandoned and feeling unwanted- found his way into the heart of Lady and her family. Is it merely a coincidence that the animated Tramp and our new lovable star Monte have a similar backstory, or was that a clever decision on the part of the producers? Either way, it is always exciting to see the underdog win.
Who was it that told me to stop dreaming? I cannot remember now, but Monte's incredible story clearly shows that fairy tales really do come true, after all. It gives the discouraged and those who feel unworthy hope that we all have a purpose in life, even our furry, four-legged friends. It tells us that no matter how unloved or unwanted we may feel, there is always someone out there who is looking for someone just like us. With such encouragement, we can dream again. Forget about being realistic. Who decides what qualifies as realistic, anyway? Dream all you want, and when you feel like you are losing hope, remember Monte's story, and his second chance at life and love.
Get ready to support the underdog and check Monte out in his on-screen debut this November on Disney Plus- a new streaming service provided by Disney.
Drew Carey's Beyond Generous Gesture to Support Striking Writers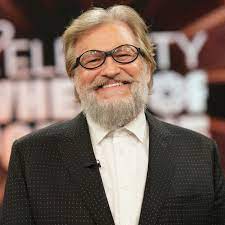 In times of struggle, acts of kindness and generosity can bring hope and relief to those in need. Drew Carey, a well-known television personality, has once again shown his compassion by providing daily lunches for members of the Writer's Guild of America (WGA) who are currently on strike. This remarkable gesture is helping to alleviate some of the financial strain faced by these hardworking individuals.
Drew Carey is graciously covering the expenses at two local businesses for WGA members who show their guild card. The two restaurants involved in this endeavor are Bob's Big Boy in Burbank and Swingers Diner on Beverly. With every meal, Drew is estimated to be spending thousands of dollars per day to ensure that these writers are well-fed during this challenging time.
This is not the first time that Drew Carey has demonstrated his support for the WGA. During the 2007 strike, he generously provided lunches to struggling writers for two consecutive months. His commitment to helping others in need has not wavered over the years, and he continues to be a beacon of kindness.
The gratitude expressed by the WGA members for Drew's actions is overwhelming. Many writers have taken to social media to share their appreciation and to highlight the impact of his generosity. One writer tweeted, "Drew bought me lunch for two months straight in '07 when I was struggling with that WGA strike. In a better place now, but Drew continues to be a good dude." The outpouring of thanks and support from the WGA community is a testament to the positive effect that Drew's kind gestures have on their lives.
The participating restaurants have become a gathering place for WGA members, who are not only enjoying the delicious meals but also feeling the love and support from Drew. The writers express their gratitude repeatedly, and the staff at the restaurants are grateful to be part of this compassionate act. They feel privileged to play a role in facilitating Drew's generosity and witness the joy it brings to those in need.
Being a writer can be challenging, with periods of financial uncertainty and limited opportunities. The current strike has exacerbated these difficulties, making every complimentary meal a significant relief for the writers. As one member explained, "They're very, very happy and they're very, very thankful to Drew." The impact of Drew's support goes beyond a single meal—it represents a lifeline for those facing financial hardships during the strike.
Drew Carey's unwavering commitment to supporting the WGA and his genuine care for those in need is truly commendable. His actions remind us of the power of kindness and the difference one person can make in the lives of others. As the strike continues, the lunches provided by Drew serve as a ray of hope and a reminder that the writing community is not alone in their fight.
In times of hardship, it is heartwarming to see individuals like Drew Carey step forward and offer their support. His kindness and generosity are an inspiration to us all, and his contributions to the well-being of the WGA members are deeply appreciated.