Happy Endings Come in All Shapes, Sizes, and Breeds
This adorable rescue dog went from shelter resident to the star of a beloved classic remake in the blink of an eye.
As a young girl, I loved watching the fairy tales about finding Prince Charming and living happily ever after. I would sneak my older sister's prom dresses from her closet and dance around as though I was Cinderella or Belle- the beauty in the center of the ballroom. The dresses may have been ten sizes too big for me, but in my mind, they were just the right size as I waited for my prince to arrive. I was still waiting until the day I was told to get my head out of the clouds because fairy tales are not real.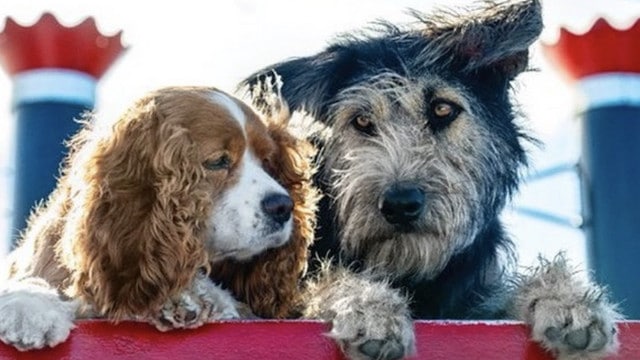 From that day forward, I tried to start dreaming more realistically, but I secretly continued to watch and hope for proof that fairy tales do exist. And after a couple of decades full of hope, the proof has finally come in the form of four legs, a tail, and shaggy fur. This rescue dog's story is literally something from a fairy tale. One day Monte is walking around, unwanted and seemingly unloved, in a kill shelter in Phoenix, AZ. The next, he finds himself on the way to the big screen for a starring role in the live-action remake of Lady and the Tramp, the well-loved classic from 1955.
Surrendered along with five other dogs by a family who could no longer care for them, Monte's future was looking drab and dreary. In about a week, though, he was walking back out of Halo Animal Rescue to a brand-new life full of hope and stardom. Playing alongside Rose, a lovely cocker spaniel, Monte depicts Tramp- the scrappy street mutt who- despite being abandoned and feeling unwanted- found his way into the heart of Lady and her family. Is it merely a coincidence that the animated Tramp and our new lovable star Monte have a similar backstory, or was that a clever decision on the part of the producers? Either way, it is always exciting to see the underdog win.
Who was it that told me to stop dreaming? I cannot remember now, but Monte's incredible story clearly shows that fairy tales really do come true, after all. It gives the discouraged and those who feel unworthy hope that we all have a purpose in life, even our furry, four-legged friends. It tells us that no matter how unloved or unwanted we may feel, there is always someone out there who is looking for someone just like us. With such encouragement, we can dream again. Forget about being realistic. Who decides what qualifies as realistic, anyway? Dream all you want, and when you feel like you are losing hope, remember Monte's story, and his second chance at life and love.
Get ready to support the underdog and check Monte out in his on-screen debut this November on Disney Plus- a new streaming service provided by Disney.
Routine Traffic Stop Turns into Heartwarming Occasion Thanks to Officer's Kind Gesture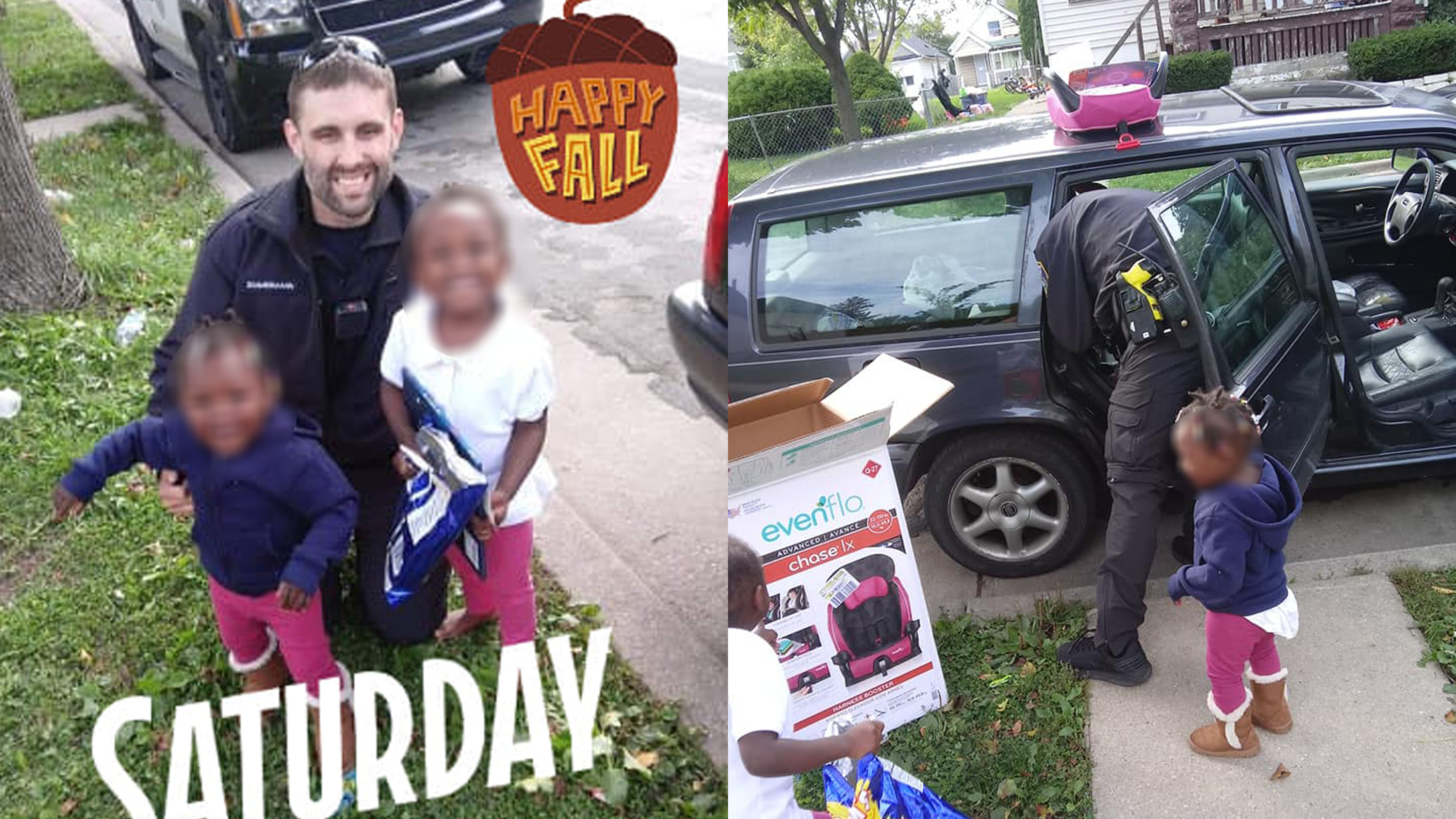 Getting pulled over can be a stressful situation. You may not know right away why you were asked to stop, but you probably have a good hunch that it's not for a good reason.
More often than not, that premonition we have about being pulled over turns out to be accurate and we have to be involved in a less than ideal situation. It's why many of us dread stopping to talk to an officer so much.
Andrella Jackson may now have different thoughts about being asked to stop by an officer though.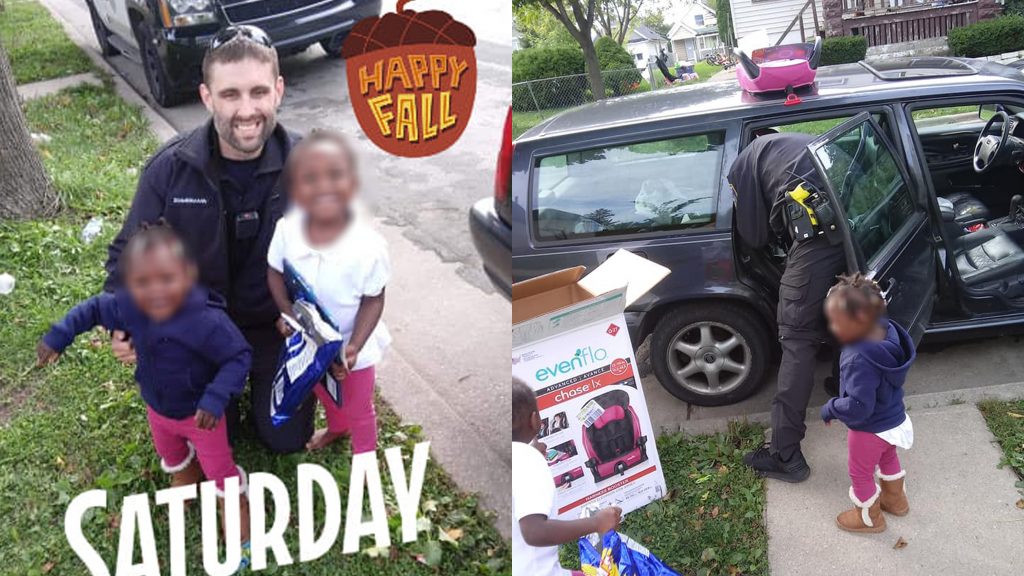 Not too long ago, Jackson was spotted by Milwaukee police officer Kevin Zimmerman and was asked to pull over. Officer Zimmerman requested that Jackson stop because she had the wrong registration for her car.
As he approached the vehicle though, something else caught the eye of Officer Zimmerman. To be more specific, he saw that there were three kids in the backseat of Jackson's car and two of them were still very small, WTMJ-TV reported. He also noticed that the two small children in question were not in car seats.
Officer Zimmerman then asked Jackson why the small kids were not placed in car seats and she said that she did not have the money to pay for those essential pieces of safety equipment at that time. Jackson mentioned that with winter on the way, she was saving up to buy her children new coats and boots.
A shortage of money is the same reason why Jackson had failed to get her vehicle registered properly.
Per the American Automobile Association (AAA), there are laws in every state dictating that children should be in car seats or restraints.
It would have been easy for Officer Zimmerman to issue Jackson tickets for her violations, but he opted to handle things a different way. Instead of adding to her problems, he went about solving one of them.
Officer Zimmerman soon made his way to a nearby Walmart, and after learning how much the kids weighed from Jackson, he went ahead and purchased two car seats using money out of his own pocket. He even stuck around to install the car seats himself.
By the way, the police officer did more than just give Jackson and her kids new car seats. According to this report from CNN, Officer Zimmerman also made a stop at the police department to pick up a few things – children's books and stickers – that he also gifted to Jackson's kids.
The police officer explained why he went the extra mile to help out Jackson. Officer Zimmerman shared that he has kids of his own. He hinted at how frightening the thought is of his own kids moving around in a vehicle with no car seats and how they can be placed in grave danger if an accident occurs.
Officer Zimmerman also said that he was always taught to "do the right thing even if no one is looking." In this case, both Jackson and the Milwaukee Police Department wanted to make sure that Officer Zimmerman would receive the recognition he deserved even if he wasn't looking for that.
The generous act touched Jackson, prompting her to shower Officer Zimmerman with numerous "thank yous." Her kids got in on the chorus of generosity as well.
Jackson called Officer Zimmerman "awesome" and that she is appreciative of the kindness he showed. She added that with the car seats now purchased and installed, she will be able to allocate a bigger budget that will then be used to buy those new coats and boots that her kids need.
What could have turned into an even more trying situation for Jackson and her kids became a shining example of humanity at its best and that is thanks to the generosity exhibited by Officer Zimmerman.