Happy Endings Come in All Shapes, Sizes, and Breeds
This adorable rescue dog went from shelter resident to the star of a beloved classic remake in the blink of an eye.
As a young girl, I loved watching the fairy tales about finding Prince Charming and living happily ever after. I would sneak my older sister's prom dresses from her closet and dance around as though I was Cinderella or Belle- the beauty in the center of the ballroom. The dresses may have been ten sizes too big for me, but in my mind, they were just the right size as I waited for my prince to arrive. I was still waiting until the day I was told to get my head out of the clouds because fairy tales are not real.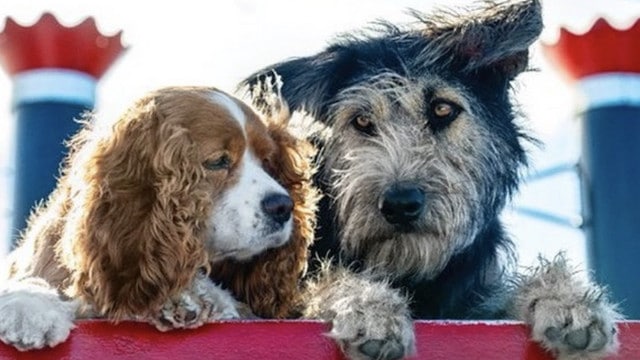 From that day forward, I tried to start dreaming more realistically, but I secretly continued to watch and hope for proof that fairy tales do exist. And after a couple of decades full of hope, the proof has finally come in the form of four legs, a tail, and shaggy fur. This rescue dog's story is literally something from a fairy tale. One day Monte is walking around, unwanted and seemingly unloved, in a kill shelter in Phoenix, AZ. The next, he finds himself on the way to the big screen for a starring role in the live-action remake of Lady and the Tramp, the well-loved classic from 1955.
Surrendered along with five other dogs by a family who could no longer care for them, Monte's future was looking drab and dreary. In about a week, though, he was walking back out of Halo Animal Rescue to a brand-new life full of hope and stardom. Playing alongside Rose, a lovely cocker spaniel, Monte depicts Tramp- the scrappy street mutt who- despite being abandoned and feeling unwanted- found his way into the heart of Lady and her family. Is it merely a coincidence that the animated Tramp and our new lovable star Monte have a similar backstory, or was that a clever decision on the part of the producers? Either way, it is always exciting to see the underdog win.
Who was it that told me to stop dreaming? I cannot remember now, but Monte's incredible story clearly shows that fairy tales really do come true, after all. It gives the discouraged and those who feel unworthy hope that we all have a purpose in life, even our furry, four-legged friends. It tells us that no matter how unloved or unwanted we may feel, there is always someone out there who is looking for someone just like us. With such encouragement, we can dream again. Forget about being realistic. Who decides what qualifies as realistic, anyway? Dream all you want, and when you feel like you are losing hope, remember Monte's story, and his second chance at life and love.
Get ready to support the underdog and check Monte out in his on-screen debut this November on Disney Plus- a new streaming service provided by Disney.
Experts Warn Pet Owners About The Dangers Of Himalayan Salt Lamps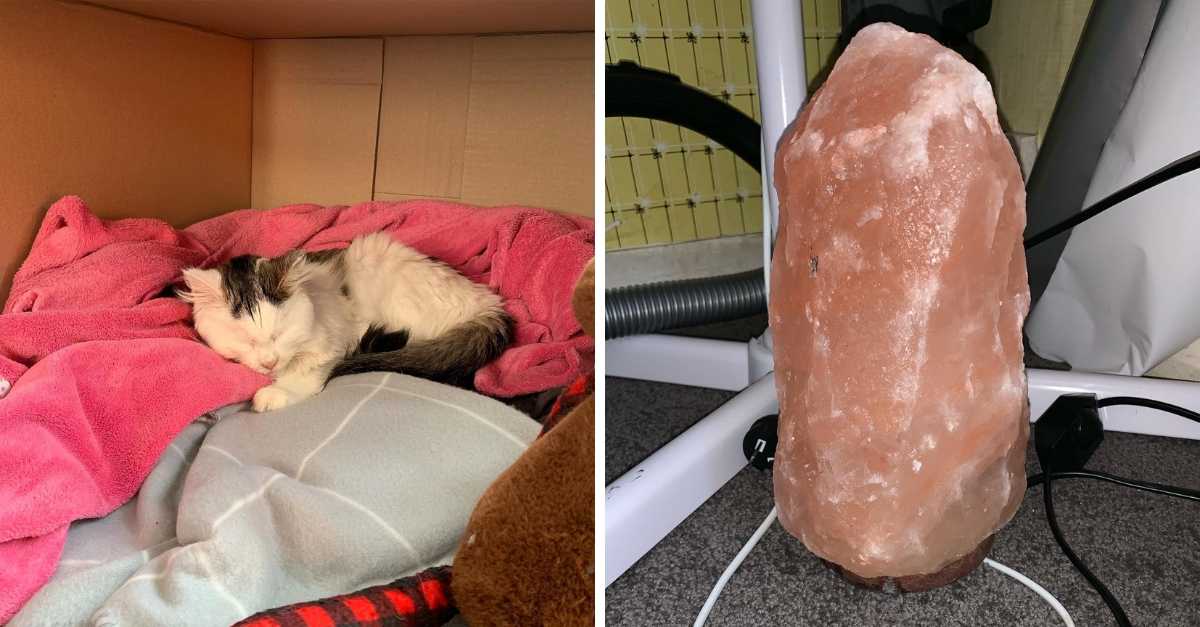 Pet owners are always looking to make sure that their four legged friends are safe and sound. It only makes sense, right? Our pets look to us for food, shelter and care. If we are not going to look out for them, who will? Now that Himalayan salt lamps are steadily rising in popularity, pet owners have been looking into the potential benefits that they have to offer.
These benefits are numerous to the owner but are these salt lamps truly safe for the pet? It is a question that certainly deserves answering. They might be a great addition to the home but these advantages could come at a cost to your pet. In a best case scenario, the lamps clean the air in the home and allow us to get a good night's sleep.
They are also said to offer a marked improvement to our serotonin levels. One woman has a horror story to offer about her cat and it is disconcerting, to say the least. The hidden dangers of these lamps need to be exposed, so that no other pets are forced to suffer from a similar fate. That's what makes this story such an important one to pass along and share with fellow pet owners.
After all, there are no shortage of people out there who are probably blissfully unaware of the issues that these lamps present. They reside at the intersection between home decoration and vital self care. It is easy to see why so many pet owners have already fallen under their spell. Maddie Smith was forced to wake up to a pet owner's worst nightmare recently.
Her cat was not behaving in her usual manner. Something was wrong with poor Ruby but Maddie was not sure what it was. Initially, she believed that the cat was simply feeling chilly. She tried her best to warm up Ruby and left for work. Unfortunately, the cat's condition slowly started to worsen. By the time Maddie was able to come back home, she could tell that something was seriously wrong with the cat.
When she took the animal to the vet's office, the connection between her condition and the Himalayan salt lamp that was being used had been revealed. Humans must avoid excessive exposure to salt and pets experience the same risk factors. These lamps release a sizable amount of salt into the air, causing pets to go through all sorts of harmful side effects.
If Maddie had not brought her pet to the vet's office when she had, we shudder to think of what may have happened next. Lamp owners need to take the proper precautions going forward. It all starts with proper lamp storage. The lamp cannot and should not be kept in an area that pets have easy access to. The owner should be storing the salt lamp far away from their animal.
Maddie's Facebook post about the matter was shared far and wide. She wanted to make sure that other pet owners did not make the same mistake as she did. It is easy to see how these errors happen, though. We mean well and we try our best to keep our homes looking and feeling nice. The last thing that any pet owner wants is to hurt their best friend.
Please do your part to assist other pet owners who might be experiencing similar issues by sharing this story. If you know someone who owns a pet and a Himalyan salt lamp, this is your chance to set things right. Ruby may have been licking this lamp excessively but she is going to be OK now! Let's do our part to make sure that other pet owners do not have to learn this lesson the hard way.