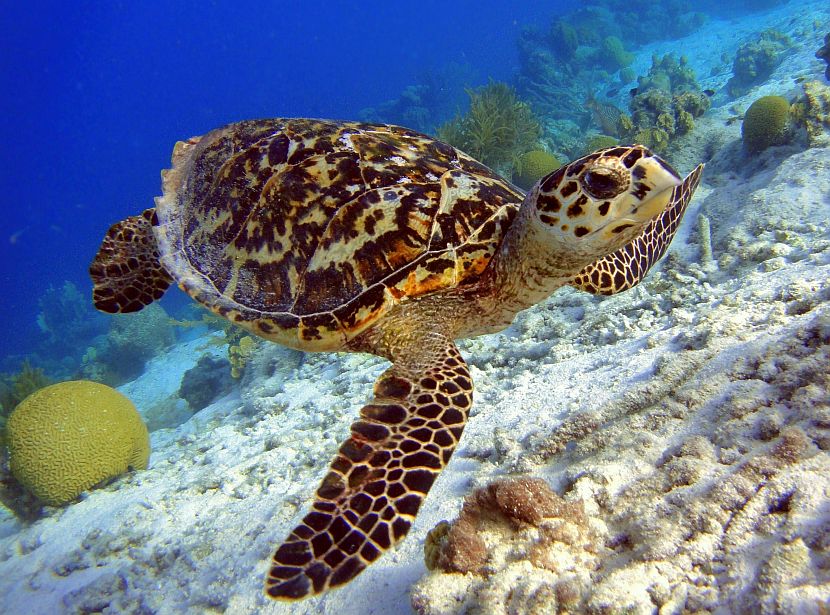 Guam Rehabs Beautiful Sea Turtle in Touching Story of Man and Nature Working Together
Guam is an unincorporated territory of the United States located in the western section of the Pacific Ocean. Guam is an environmentally diverse island that ranks as the largest island in Micronesia and the largest of the Mariana Islands. While this geographically complex territory is fascinating in its own right, our interests lead us to a sea turtle named Shelly who found herself in undesirable circumstances off the waters of Gab Gab Beach adjoining Naval Base Guam at Apra Harbor.
Let's bring our story back in time a little bit so that we can understand how Shelly came to be where she was as well as what the Guam Department of Agriculture Division of Aquatic Wildlife Resources (DWAR) did to save the beautiful animal.
First and foremost, our story starts at the United States Naval Base in Guam, located off the Apra Harbor. This base was combined with the Andersen Air Force Base in 2009 to create what is known as the Joint Region Marianas. Shelly was in the waters right off Gab Gab Beach in Guam when she began to experience troubles. According to a biologist at DWAR, Shelly weighed in at 50 pounds and is estimated as between 15 and 20 years-old.
The first signs of a potential problem with Shelly came as a result of the Environmental Division of the Navy Base. Ann Colt, a resource specialist inside of the division stated, 'We will be able to track her movements and learn about where she goes to feed and to reproduce." This type of tracking technology is incredibly important both from an academic standpoint as well as a safety standpoint. By being able to track the turtle, Colt and the rest of the team at DWAR will be able to learn about the animal, track for potential problems, and develop potential solutions in the future using their scientific data.
Shelly was originally acquired for rehabilitating after a blockage within her intestinal system was found. The team at Underwater World would be tasked with helping Shelly to rehabilitate to return to nature. They would provide the massive turtle with a type of mineral oil to get rid of the blockage. From that point forward, UnderWater World's Rafael Calderon, a Senior Aquarist with the company, focused largely on feeding and rehabilitating the turtle until she was able to accomplish both tasks for herself.
Calderon grew quite close to Shelly during their ten months of rehabilitating together. Calderon stated that he would see her every day for the full ten months that she was under his care. His focus the entire time was on returning the turtle to nature so that it could return to its habitat and focus on repopulating. Calderon admitted that he would be sad to see the creature go, though he understood the importance of the work he was doing as a conservationist and researcher.
If you ever see a sea turtle in the wild, you will probably be advised to leave it alone. Turtles must be returned to the place that they were picked up and any interference could bother or otherwise distress the animal. If you do see a turtle in distress, on the beach or in the water, contact the local authorities to have them take care of the animal.
At just 20-years-old, Shelly was returned to the wild while still in her youth. While few sea turtles survive and thrive all the way to old age, their natural lifespan is estimated to sit somewhere between 50 and 100 years old.
The Man Who Saved Hundreds of Dogs in a Hurricane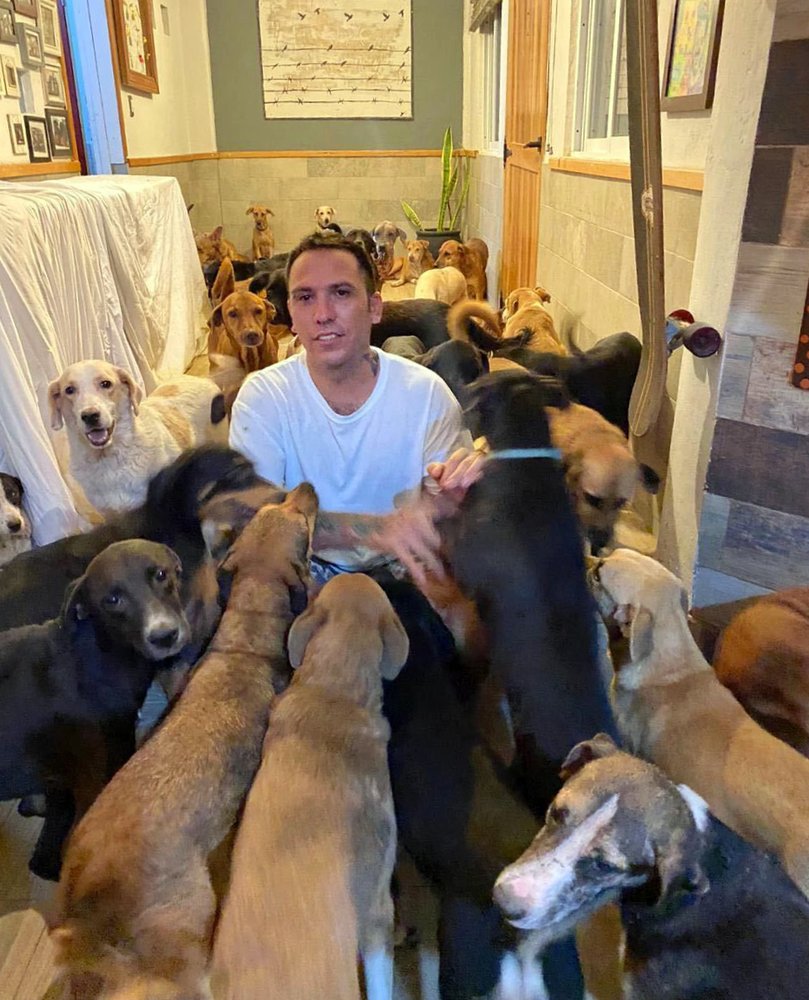 Ricardo Pimentel never expected to be compared to Noah, or a pied-piper, or a dog-whisperer. However, his role in life may have very well been fated for what he was about to do ahead of a big storm that was coming towards his region.
Hurricane Delta was expected to hit the Mexican Yucatan with full force. The area was familiar with tropical storms, but heavy-stage hurricanes were rare. One of the last times a major hurricane hit the area, it ended up leaving major city areas buried waste deep in ocean water pushed inland. Knowing full well what another hurricane could do, Ricardo decided to do his best for the animals nobody else was going to do anything about. As a result, one man managed to save over 300 dogs, more than a handful of chickens, a hedgehog, and even rabbits. And even sheep ended up finding some shelter under his patio roof.
The wind and rain howled against Ricardo's house, but it was going to stand and make it to another day. And for the animals he saved, they too were going to make it and live longer a well. The conditions afterwards were less than ideal. There was a tremendous amount of cleanup and removal of broken items that were needed. That said, the animals all seemed to understand what was going on and none of them attacked each other during the entire affair. They all made it through the hurricane safe, alive, and healthy.
For his neighbors and family, Ricardo's actions were no big surprise, however. The home and surrounding area were already well-known for being an animal sanctuary, a saving place for those creatures that either were not wanted, lost, too old to be adopted or similar. The sanctuary had managed to operate for at least a decade now, located 20 miles to the south of Cancun.
Ricardo needed help, however, during the hurricane. So, with his home computer and a basic Internet connection, he asked for help. Ricardo didn't need to say much; the photo of his room and house looked like a real-life version of a dog farm running free inside a house.
The storm passed, like they all do, but Ricardo still had 300 dogs plus the rest of the barn to take care of, feed, clean up after and relocate. Fortunately, unknown to Ricardo, his social media plea had gone into sharing mode at hyper speed. The photos and his request went viral, and everyone, thousands he never knew or will ever meet, began to help. In addition, his own neighbors chipped in and arrived to help Ricardo clean up the sanctuary as well.
In the big picture, Ricardo hopes the help can go farther and actually produce permanent homes for many of the animals he takes in, making room and allowing him to save additional new arrivals that always come in. It would be wonderful if the hurricane's outcome and attention translated into more, but Ricardo is definitely grateful for what was provided. He saved hundreds of lives among the animals he cared for. And, Ricardo even found a way to adopt one of the dogs he saved for himself as well.