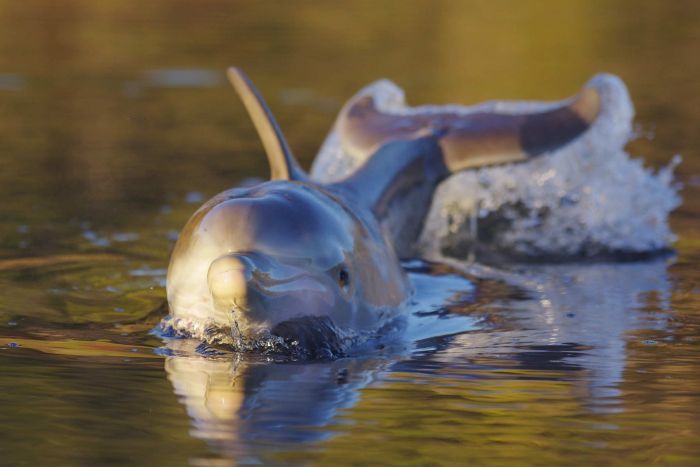 Group of Heroes Save A Dolphin That Made Its Way to Shallow Waters
It is always a great thing to let professionals and experts who know exactly what they are doing rescue animals since they are more knowledgeable. This is because people that are not experts tend to lack the knowledge and obviously the experience when it comes to being able to handle wild animals properly.
If you are dealing with a baby animal rescue, things can become more confusing. They are not easy to handle and it could be extremely dangerous, depending on the type of wild animal it is.
Time is definitely of the essence though especially when one has already been advised to stay away from what could potentially be some of the most harmless wild animals. It is only in our nature to do something instead of watching a helpless small animal struggle on their own. If we could, we are going to try to free the from whatever trap they are in on our own because it could be just a matter of seconds until they die or are seriously hurt.
This is exactly what happened one day to some frequent visitors in Dorset, which is located in the United Kingdom. There happened to be a baby dolphin that looks like he was in need of some assistance. He was already laying on the beach and he definitely needed to get back into the ocean. Can you guess what happens next? Yes, of course, there was an attempt for a few visitors that were obviously brave to come to the poor dolphin's rescue.
It seemed as if the dolphin was acting a little bit weird. He could have been confused and delirious because he was headed toward the beach when a group of pleasant people that were standing by noticed one of the dolphin's fin. The group instantly jumped into save mode. They knew that they had to do something and could not let the dolphin sit there and struggle. They knew there was no time to call a professional rescue team because this dolphin's life was at high risk right now.
The group got themselves together and took matters upon their own hands to try and redirect the dolphin back into the water so he could go home.
There is a wonderful clip below that you can click on to watch and see the entire rescue yourself. The video will definitely have your heart racing as you watch the group attempt to save this dolphin's life. You will see how they were able to turn the dolphin around and get him back into the deeper part of the water.
Last but not least, the dolphin is finally headed in the right direction. The group was able to get him back into the water and he began swimming towards his home. This would not have been possible if the group of people standing by were not there to save him. There were also other people that were standing around watching as the rescue unfolded. They seemed prepared to jump in if needed.
Make sure that you share this video on Facebook if you feel that you could have been right on the side of this wonderful team of brave heroes to help the dolphin get back into the water. Kudos to the great work they did!
Joyous Return of Assumed Extinct Mini Pig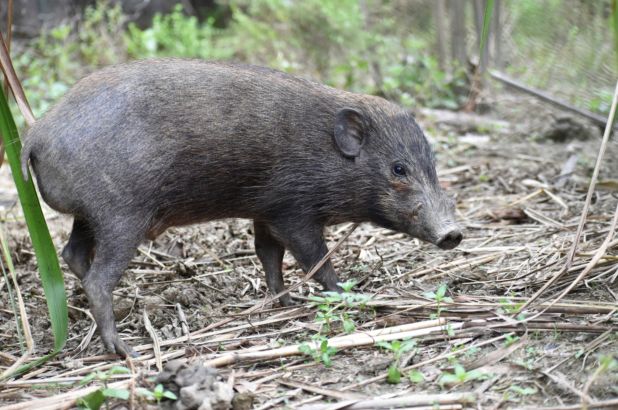 When animals go extinct, they become a footnote in history. The return of an assumed extinct species is not common. In fact, it's downright rare. So, in 1971, when the pygmy pig in India disappeared, many biologists and researchers expected the creature to be done for. The little creature normally lived in the foothills before the Himalayas reach up for the clouds and normally would reach a rocketing 10 inches in height off the ground. Given its natural size, the pygmy pig generally tried to stay out of sight to keep off the dinner menu of predators. It's own diet consisted of bugs and tubers, more than enough to keep the creature fed.
An Amazing Turnaround
However, after 100 years of human intervention and encroachment, by the 1970s the pig was written off. It wasn't until another 20 or so years later, researchers in the area managed to catch a few of the pygmy pigs alive. They nurtured them in captivity until they bred, and then the teams worked to continue increasing the pigs numbers. Finally, enough of a population was raised that the researchers could actually attempt to let the pygmy pigs go. The releases began in Assam, in the northeast part of India. And so began 25 more years of work trying to get the wild pigs to increase their number and avoid a complete wipeout. Today, some 300 to 400 creatures are estimated to be alive, running wild. Another 76 are held in reserve and continue to be raised in captivity, just in case. However, the best news is, the species is living again.
More Than One Colony Makes a Party
In addition to the original release in Assam, additional pigs have been released, with colonies established in Manas as well as Orang, both national parks in India, as well as a pair of animal sanctuaries.
The world can't afford to lose more species to extinction thanks to human development, including pigs. Currently, there are only 17 types of pigs left today. Without the efforts of conservationists, that number would drop further. Each extinction is like someone taking a giant eraser to a chalkboard of millions of years of evolution.
Of course, now the problem is nature itself as well. While the pygmy pig population has stabilized and is growing, the bigger problem is that they are still fragile. Swine flu and similar conditions can easily decimate these pigs before anyone can stop it simply through contagion. So, the conservationists have their hands full trying to keep the populations safe and separated from any carriers with potential viral threats.
Conservationism can be hard, and oftentimes it ends in disappointment trying to save an endangered creature. However, in India, this time the pygmy pig can be considered a win. And, if things stay on track, it should be able to re-establish itself very well.