Group of Dolphins Saves Adorable Doberman after It Falls into Canal and Almost Drowns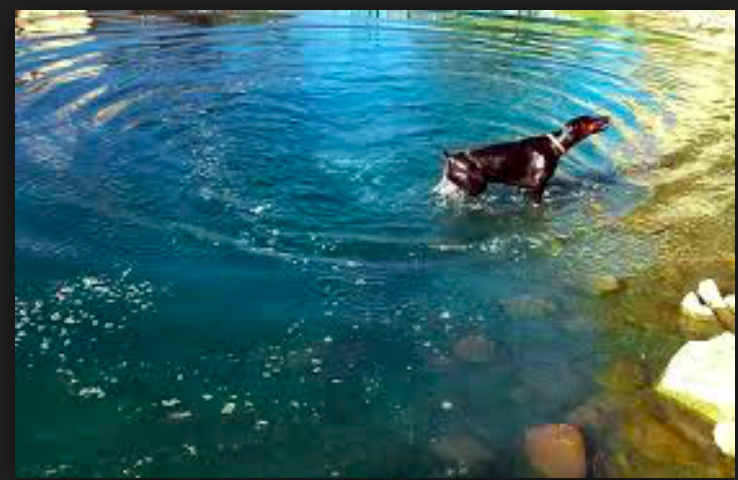 Animals are truly amazing and for many people it doesn't take long to be in the presence of an animal to start feeling better. This story of a group of dolphins and a Doberman will remind you that even sea life can be amazing.
In Florida on Marco Island, a Doberman named Turbo was wandering around when he landed in a canal after falling off a wall separating his home from the canal. While this may not seem like a big deal, since many dogs know how to swim and the term doggy paddling didn't come from nowhere, in this case these circumstances weren't ideal.
The owner, Cindy Burnett, said that she was out when this incident took place until 2 a.m. When she returned she wasn't able to find Turbo and went looking for him after more than 15 hours.
The Doberman fell in a bad position and he was stuck between a sandbar and the land. The sandbar was so high that he wouldn't have been able to be seen by humans on shore.
His instincts kicked in and he did keep paddling to stay above water. Fifteen hours later, he was still in the canal and his owner was still frantically looking for him. Burnett said that they searched and drove through the street at least five or six times calling out his name. At this point, he was reaching exhaustion. The dog was dehydrated and hungry, and his muscles were not going to be able to keep him going. Fortunately, at this time dolphins were swimming by.
The dolphins began to make high-pitched screeching noises and flapped their fins in the water as they started circling the dog. The dolphins made it their mission that they weren't going to stop until someone noticed them. Soon neighbors started to figure out what was wrong with the dolphins, once they heard loud splashing coming from the canal. There they found the dog and, yes, he was surrounded by a group of dolphins.
Firefighters were able to lift the puppy over the sandbar and return him back to his owners. The puppy lived and the dolphins saved his life. Burnett said that her pet was in a lot of distress and shivering, but was so happy that he was found alive. She said that she didn't think he would have been able to tread water the rest of the night if he had to, and that he was at his max. Besides shivering and some distress, Turbo only had a few scratches and cuts on his legs and feet.
Burnett thinks that Turbo went missing around 8 p.m. the previous evening when the gate had accidentally been left open, and he could have spent the entire night in the canal if it weren't for the friendly dolphins. She said that it may have been possible that Turbo could find a shallow spot once the tide came out where he could stand in two and a half feet of water, so he may have not had to keep doggy paddling for the entire time. Both the people who found him and Burnett credit the assistance of the dolphins in helping save Turbo.
There are other reports of dolphins showing concern toward other species in distress, including humans. Dolphins have been known for their intelligence and some even think that they are man's remote ancestors, given how smart they are. Other news stories involving dolphins and dogs show a dolphin teaching a dog how to surf and enjoying the water.
The Champion Taco-Eating Pit Bull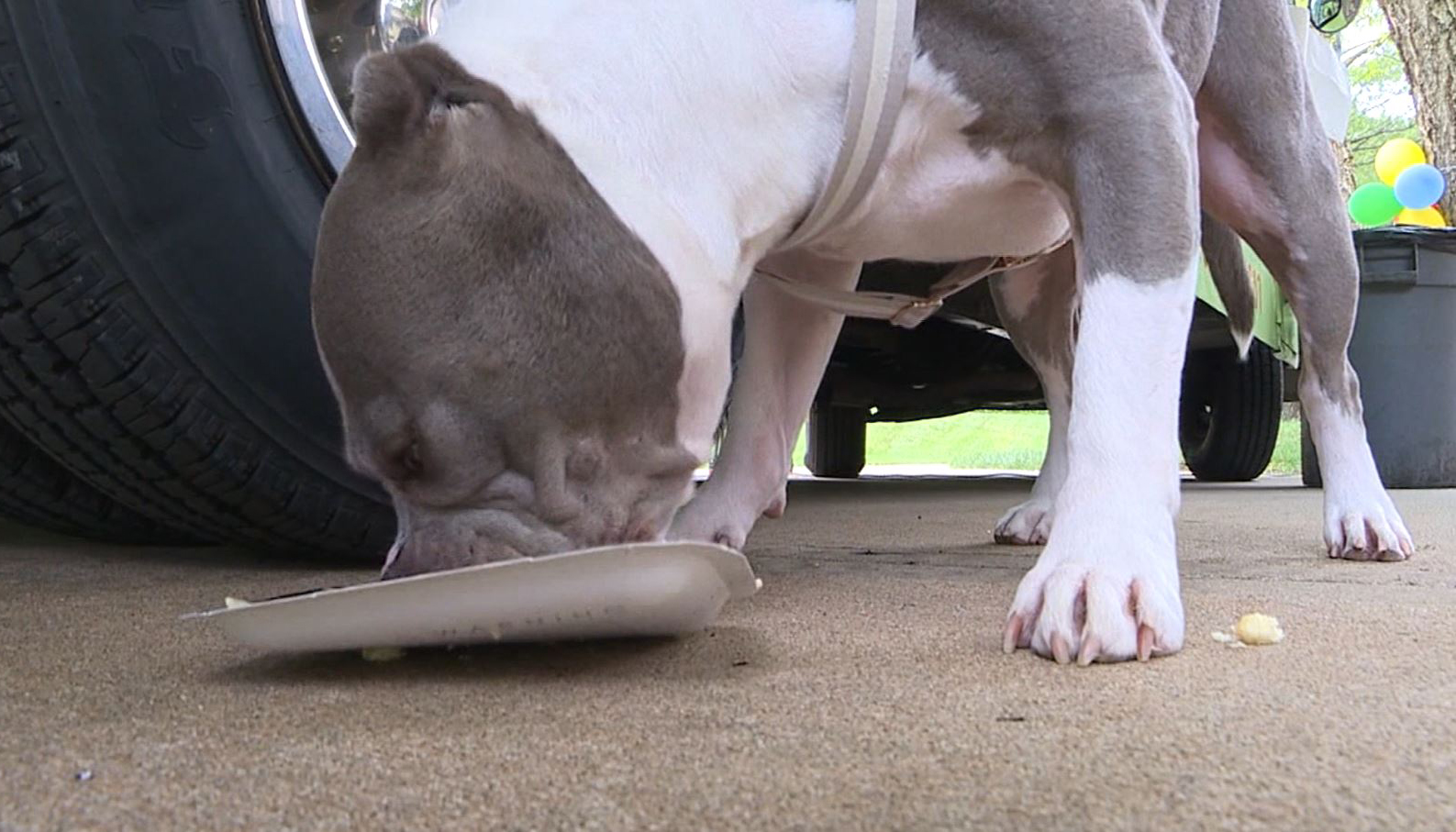 My neighbor Jose had just adopted a special pit bull from the local rescue shelter. It had been the faithful companion for five years of Jose's elderly friend who had passed away a few months earlier. Because pit bulls have a bad rap, nobody wanted the dog, so the shelter planned to put it to sleep. When my neighbor learned that his friend's faithful companion was about to be killed, he immediately adopted the dog. I don't know about cats having nine lives, but that dog definitely got a second life.
That dog went everywhere with Jose. The dog's name was Lucky, but Jose made a point of calling him something like "Lu-key." Jose even got that large pooch service-dog certified, which meant he could take that dog into the supermarkets and even into the county fair.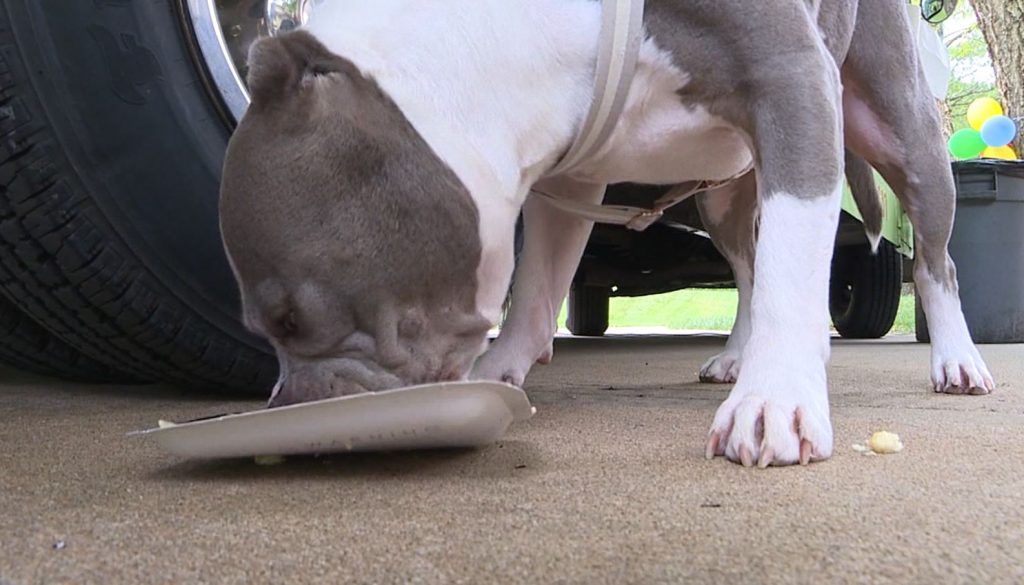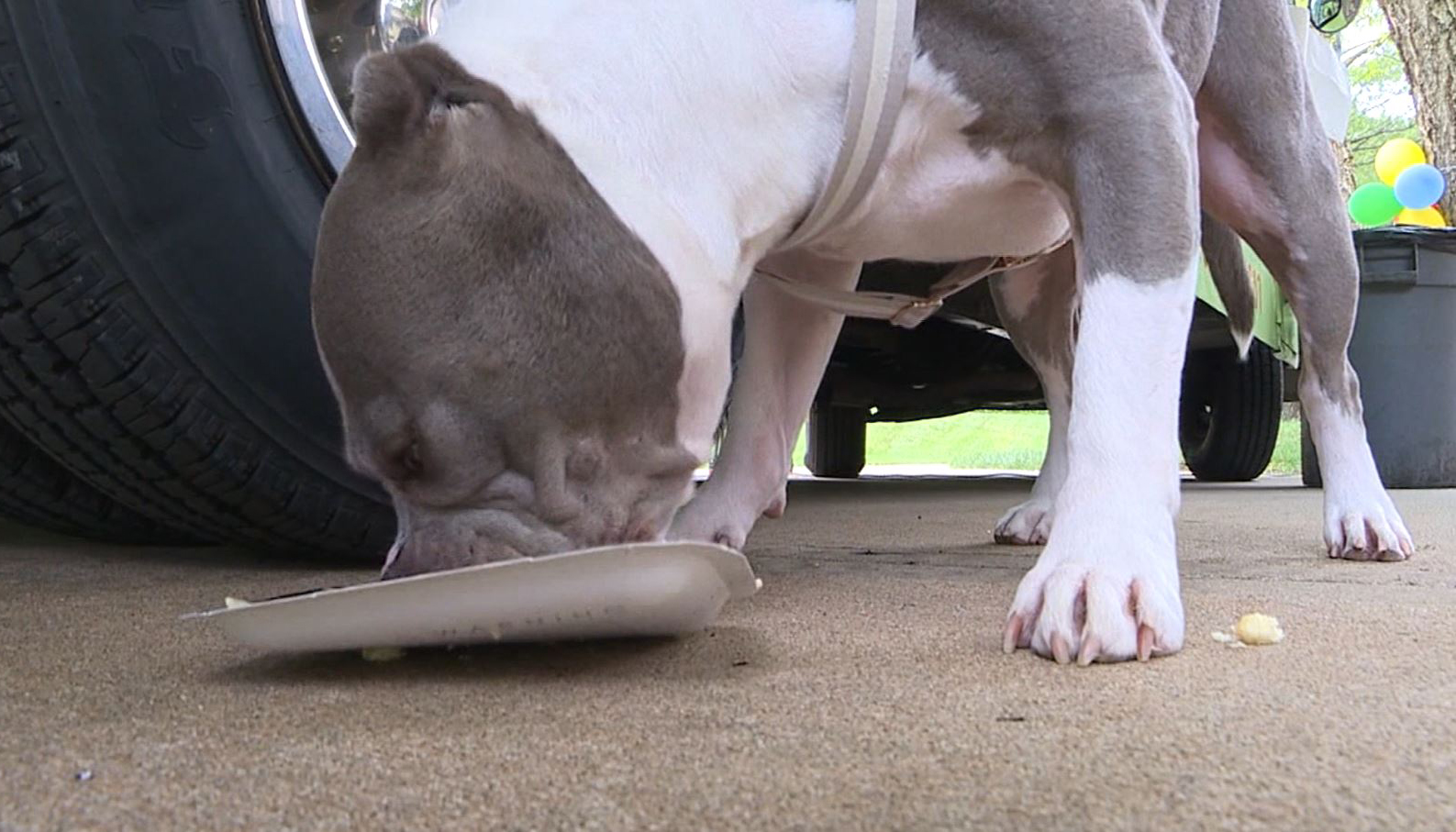 Last July, I was assigned to judge the taco eating contest. A few months later the county fair started. Somehow Jose managed to get Lucky into the fair on my judgment day. According to him, the ticket office at first refused to let Lucky the service dog go in, because of all the other animals there. So Jose was sent to the exhibitor's entrance, where the fair's president was. After the president argued with Jose a bit, he was left at the gate with Lucky while the fair officials argued about what to do. During that time, exhibitors with other dogs, cats, pigs, and birds of all kinds, came into the fair through that same gate. Lucky looked at those other animals but did not budge from Jose's side. Not a sound came from him, though other animals sometimes made a racket. The president noticed that and then decided to let Jose and Lucky conditionally come in; Lucky was in no way to disturb the other animals, children, or people.
A local guy named Walt came to the taco eating contest as a participant, not letting his wife know. We had TV-like tables set up with fifteen Mama Juanita's Taqueria soft-shelled chicken tacos on each one, the best tacos for hundreds of miles. The contestant who at them the fastest won the contest. It happened that Jose and Lucky were the closest to Walt's table.
Well, no sooner had I blown the start whistle than Walt's wife screamed out his name, "Walter Higgins! Get over here!" At that shout, he jumped up and bumped over his table filled with tacos, in front of Lucky. Walt then bolted away from that area as fast as a rooster with its tail feathers aflame. Well, Lucky apparently felt lucky, so he jumped the few feet needed to get at all those tacos on the ground in front of him and started gobbling them down. It wasn't long before all the contest spectators were watching Lucky, some aiming their Instagram-linked iPhone cameras at him. It was only later we discovered that CNN also had a cameraman at that event. Not only did Lucky eat all the tacos, but he was also the first to finish them as well!
Since the top two human taco eating contest champions were state-level champs, it didn't take the local folk much time to declare, over the protest of those two guys, Lucky the 2015 taco eating contest winner. CNN national news and its website showed scenes of Lucky gobbling up the last of the tacos. The fair's Facebook page ended up with the greatest number of views in local history. The social media sensation Lucky would become the "picture boy" for the next state fair.