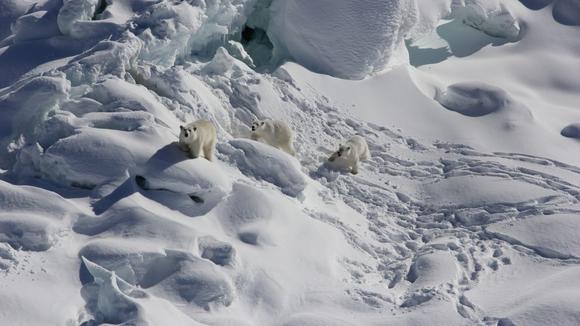 Greenland Polar Bears Secretly Found Living Inland from Coast
Polar bears for centuries have been a resilient species, surviving and thriving in remote locations of extreme cold. However, as their environment has changed, there have been numerous instances of these creatures starving as well as interacting far more with human development while looking for food. Little did anyone expect, they would also adapt and hide in plain site when it came to bears in Greenland.
The Greenland contingency of polar bears faced the same challenges as their cousins, shrinking territory with melting ice and less ability to hunt on floating ice platforms to look for food. However, on Greenland, the polars seem to have adapted far better to living on solid land, working and hunting for food via inlets on the coastal edges versus being on the glaciers and ice flows directly. This adjustment has allowed the Greenland bears to thrive, as well as be confused with other pods and groups that were purely arctic and North Pole groupings instead.
The Greenland population of polar bears hasn't been a recent change either. Instead, this particular contingent has been around for centuries, using the fjords as launching points to engage with the ocean and then return. The lack of ice on the ocean in some areas has simply forced them to be on land more, which finally caught the notice of researchers.
Biologists believe they are watching evolution at work. Those bears that are adapting to land are surviving, while those that rely on the ice floats and similar for traditional hunting are limited and eventually dying out as their floating territory becomes scarcer and scarcer. Adaption and survival of the fittest again seems to rule based on savviness as well.
A total of 19 different subgroups roam the arctic in terms of polar bear territory. Of those, at least one of them covers a 2,000 mile stretch of coastal land on Greenland itself. However, once the census counting really got under way, the scientists realized they were really looking at two different subgroups on the coast, not just one. This was based on 36 years of data tracking, using animal GPS monitoring, and individually identified bears. Additionally, genetic sampling has also helped narrow down individuals and their offspring.
Of course, critics can argue that the population is just a mix of temporary and visiting bears, just following the local food availability. This criticism is proven wrong by the heredity and genetic data collection on each of the bears involved, clearly showing they are a distinct coastal subgroup separate and different from the other arctic polar bears, a key factor in their recognition. In total, the distinct grouping measures about 300 different animals.
Some argue that the Greenland bears may very well have the better part of the deal. Being able to take advantage of the confluence of fjord water with the ocean, coastal ice and land, and glacier activity, the bears have a robust source of food to dive after in the water, ranging from fish to mammals and more. And that particular mix is contributing to their strength versus other parts of the arctic. In effect, they have found the sweet spot for polar bear living. Add in the fact that the area is so remote, humans effectively can't access it, and the bears have their coastal zone to themselves. Ironically, however, their birth rate is low, something that scientists are guessing is caused by the geographic challenges in the area connecting bears with bears consistently. So, it turns out, nothing is perfect.
Missing Hiker Spotted By Train Passenger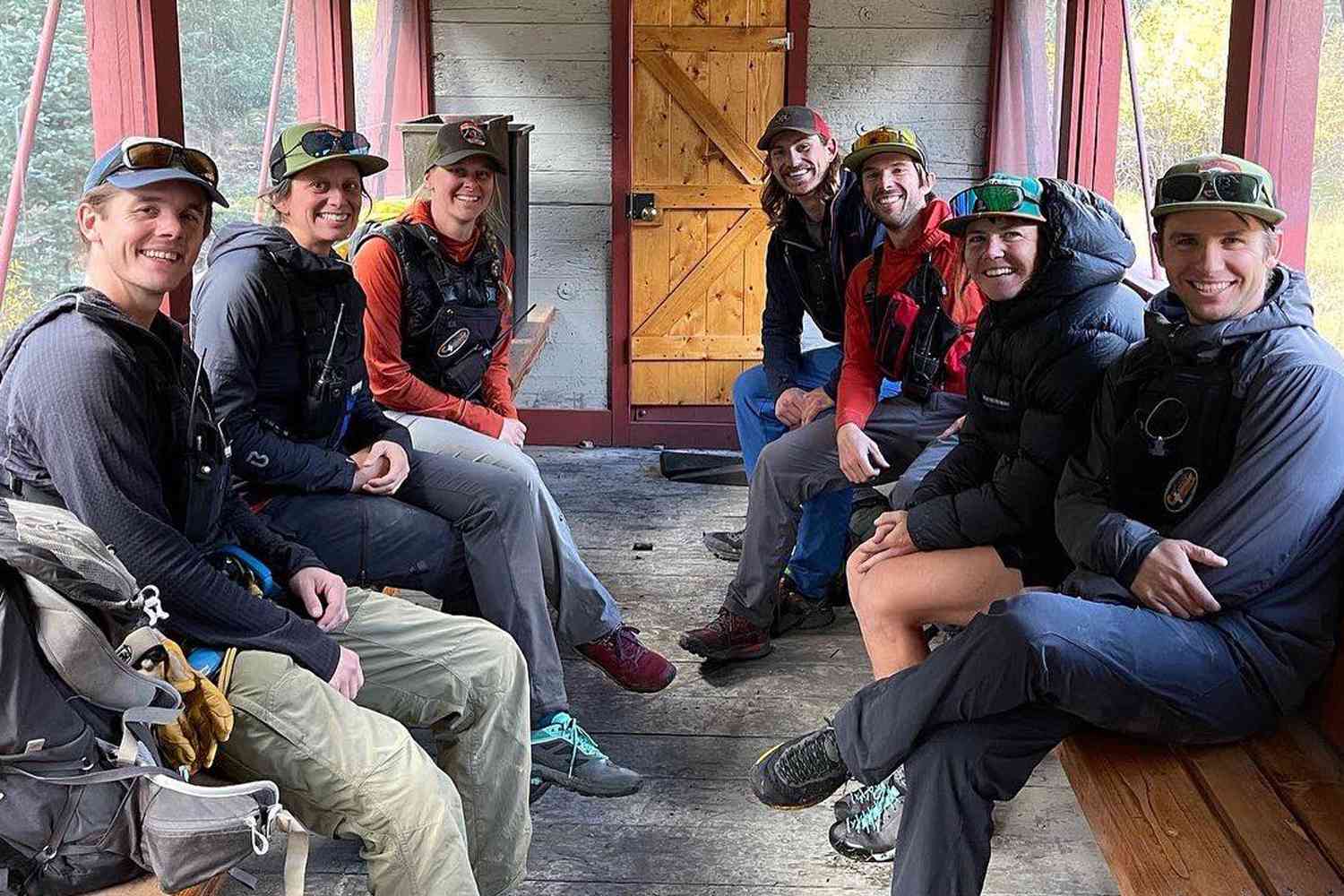 Day Trip Turns Into Two-Day Trip
A young woman hiking in Colorado found herself completely unprepared when she fell down a 90-foot cliff, becoming badly injured. A New Mexico native, the hiker left the trail in search of better photo opportunities. While trying to take pictures of the beautiful scenery, she lost her footing and could not prevent her accident. Her injuries included a broken leg and possible concussion, and she may have been unconscious for several hours. Because she only planned to be out during the day, the hiker only had enough supplies to last for a short time. Her clothes were suitable for a day trip, but not warm enough for nights in the area.
Injured Hiker Starts by Helping Herself
In her 20s, the hiker survived for two days with her injuries, but it is unknown how much longer she could have gone on without food, water, or medical aid. Because of her will to live, she managed to crawl to an area where she was more likely to be visible to passing travelers. The Animas River was cold and moving quickly, but the injured hiker managed to make it close to the riverbank. On the other side of the river, she could hear and see the train passing.
Train Passenger Becomes Unlikely Hero
Luckily for the injured hiker, at least one of the passing trains was a passenger train. One of the passengers was enjoying the view through the area and paying attention to the landscape, probably hoping for interesting sights and animal spotting. There is no doubt that she was surprised to see a human hand waving for help, but she did what all heroes do and acted immediately. The woman who spotted the injured hiker immediately notified the train officials so that they could notify the train company and find a train that could stop and see what was going on with the person waving.
Qualified Heroes
The engineer and fireman on the next train were a married couple who knew how to help injured people in emergencies. Nick and Kylah Breeden were on the next passing train, and they willingly stopped to help. Over 300 passengers waited while the couple checked out the situation, and Kylah stayed behind when it became clear that the hiker could not be transported across the river without extra help.
Kylah is a trained paramedic and she stayed with the hiker while waiting for help. The hiker needed to be transported across the river on a backboard because of her injuries. Then a gurney took her to a waiting helecopter.
Willing Heroes
If not for the actions of all those people, the hiker would doubtless have stayed alone without help. Many of the people who helped did so as part of their jobs, but they went above and beyond, such as when Kylah Breeden stayed overnight with the hiker while waiting for help. But none of it would have been possible if the train passenger simply wanting to enjoy the scenery didn't notice and immediately find help.