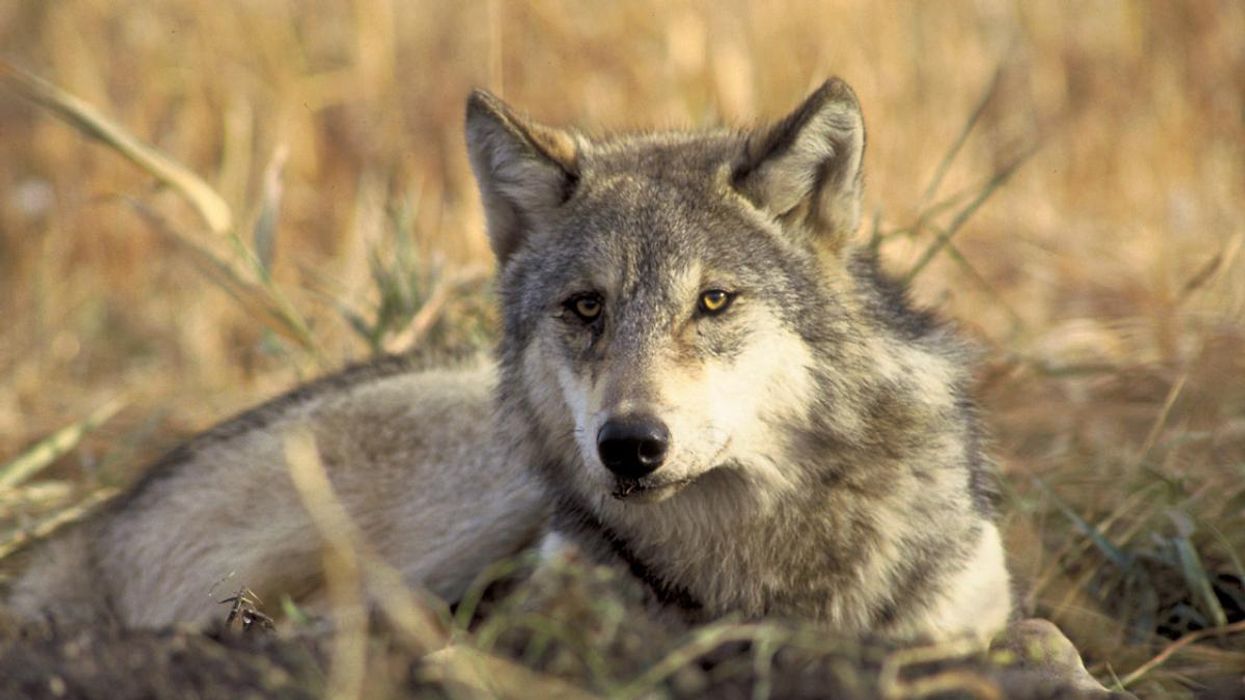 Gray Wolf Pups Observed in the Wild for First Time in 80 Years
The wolf, more generally known as the gray wolf, is a native member of North America and Eurasia. Within this species, there are more than thirty different Canis Lupus subspecies. Today's conversation is directed toward the gray wolves of Colorado that have been essentially ghosts in the area since the 1940s. An appearance in Jackson County, nearly 150 miles northwest of Denver, CO, would unveil a treat for wolf fans and conservationists alike.
Return of the Wolves
In the wake of the COVID-19 pandemic, there has been news article after news article detailing the pandemic's impact on wildlife and pollution. Reports of animals returning home after a long time away began to pop up and that could potentially be indicative of what is happening here.
Members of the Colorado Parks and Wildlife staff began monitoring a pair of adult wolves named Jane and John at the beginning of the year. Later on in their analysis, the staff realized that there were three pups in tow of the two adults. Seeing wolf pups in the wild is incredibly uncommon and the act hadn't been accomplished since the 1940s in Colorado.
Throughout the 1940s, Colorado put an intense focus on the hunting and poisoning of gray wolves in the area. This prevailing mindset was overturned in 20209 when a ballot initiative was passed to reintroduce these same wolves to the Western Slope of Colorado. As the measure continues to move through state houses and legislators, expectations are that gray wolves will be returned to the state by 2023.
Jared Polis is the governor of Colorado and he has been vocal about supporting the return of gray wolves. Polis said, "We welcome this historic den and new wolf family to Colorado." Polis went on to direct attention back to the initiative that had passed in 2020, highlighting work done by the voters.
While Polis and other animal conservationists are glowing with joy about the return of the gray wolf, not everybody is thrilled. The wolves had been hunted throughout the 40s for a reason, due in large part to the way that they can menace ranchers and the livestock that they possess. While wolf pups may look cute, they don't tend to stay small for too long. In fact, a fully grown male gray wolf can weigh in at nearly 90 lbs, measuring 63 inches from nose to tail.
Still, ranchers aren't being ignored during the reintroduction efforts of the gray wolf. Voters included in their initiative the ability to pay farmers for any loss of livestock due to natural predation. Libbie Miller is a biologist at Colorado Parks and Wildlife and she had this to say, "Not bothering them remains a paramount concern but our hope is that we will eventually have photos to document this occasion."
Right now, the global wolf population is estimated to be around 300,000. While wolves have been historically despised by humans, due in part to our agrarian and hunter-gatherer roots, wolf attacks are incredibly rare on humans. Gray wolves traditionally feed on livestock, hooved animals, garbage, and carrion. Wolves are traditionally fearful of humans due to their past experiences with ranchers and hunters.

Re-purposing Old Wind Turbine Blades With Smart Ideas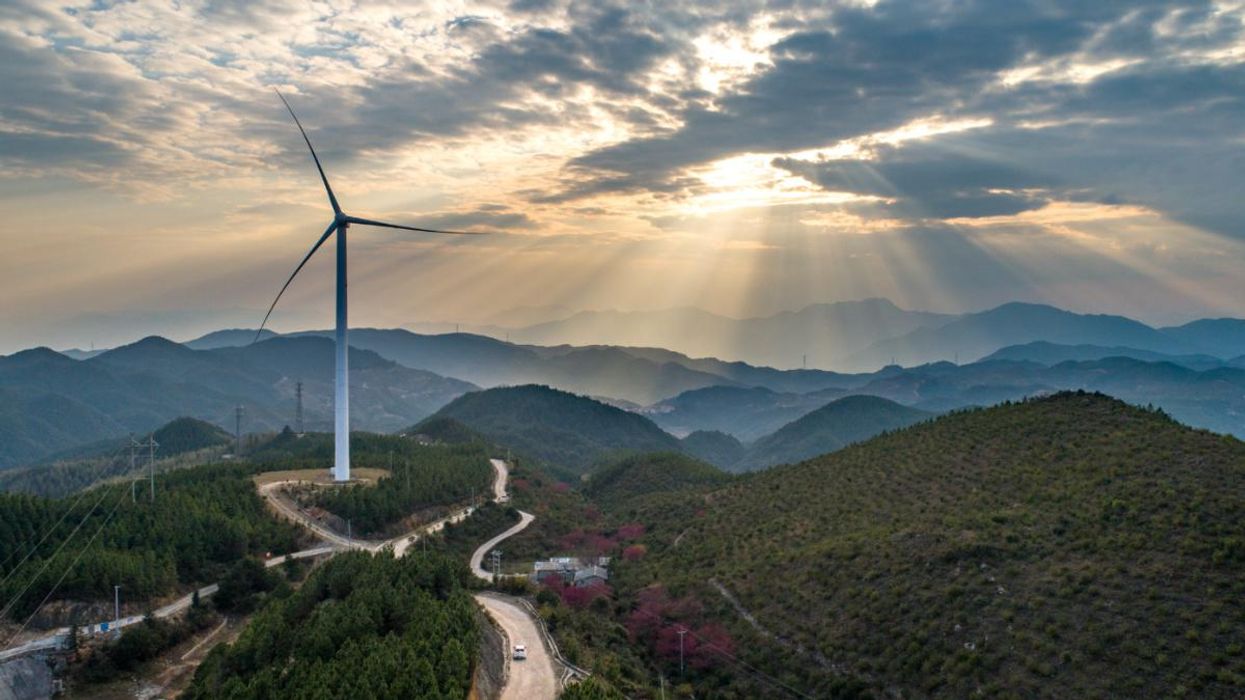 People have probably seen them in the distance next to highways or out in the country, wind farms generating energy for local and regional communities with a free resource in the local wind patterns shaped by geological forms in the area.
However, like anything mechanical, eventually even giant wind turbines start to breakdown and need replacement. And that creates a new issue about what to do with old turbine blades. Interestingly, there is no shortage of solutions for this challenge.
Industrial rafters in Ireland have found the old turbine blades ideal for being repurposed into recycled base material. The output has been turned into reinforcement for bridges, concrete forms, wake walls along the coastlines and noise barriers. Not only are the turbine blades large in size, producing a great amount of workable material for crafters, they are made of fiberglass, which is an extremely flexible and strong material. Traditionally, fiberglass is not recyclable. However, that fiberglass can become raw material for repurposed fiberglass in other structures. It finds a use for what otherwise would end up in the landfill and the same channel helps reduce the need to create more fiberglass as well.
Given the first generation of blades had some challenges with being reused until folks got creative with the fiberglass source, the subsequent generations of turbine blades are now being made from carbon fiber instead. Carbon fiber has a very high re-use factor, and that's a good thing for Ireland, which is already dealing with what do about 11,000 tons of old blades coming into waste management within the next four or five years.
A typical junked blade runs a length of 14 meters, more than long enough for small bridges that may only be 5 to 10 meters long. The blade becomes the core for a new bridge, and the outer material is wrapped around it for both protection and aesthetics. The result is a walking bridge that has an ideal gentle curve for walking and an integrity that can easily handle pathway weight on it without problems.
On the coast, wake barriers provide a needed protection to help stop erosion and keep soil on land versus being washed into the ocean. The old blades provide a durable and element-resistant material that can last for years as a barrier, stopping erosion and re-using material otherwise destined for landfill space. Alternatively, other jurisdictions are thinking about using the blades for transmission towers and electrical elevated junction points for power grids.
The creativity that is being shown with how to re-use old turbine blades has been an amazing development, and it's a good sign that the first generation of blades is not going to be yet another mistake created by good intentions but ending up polluting the environment in a different way. Not to mention, the re-utilization of the blade material has produced various other building material savings as well, producing downstream positive effects and less consumption overall as a result.