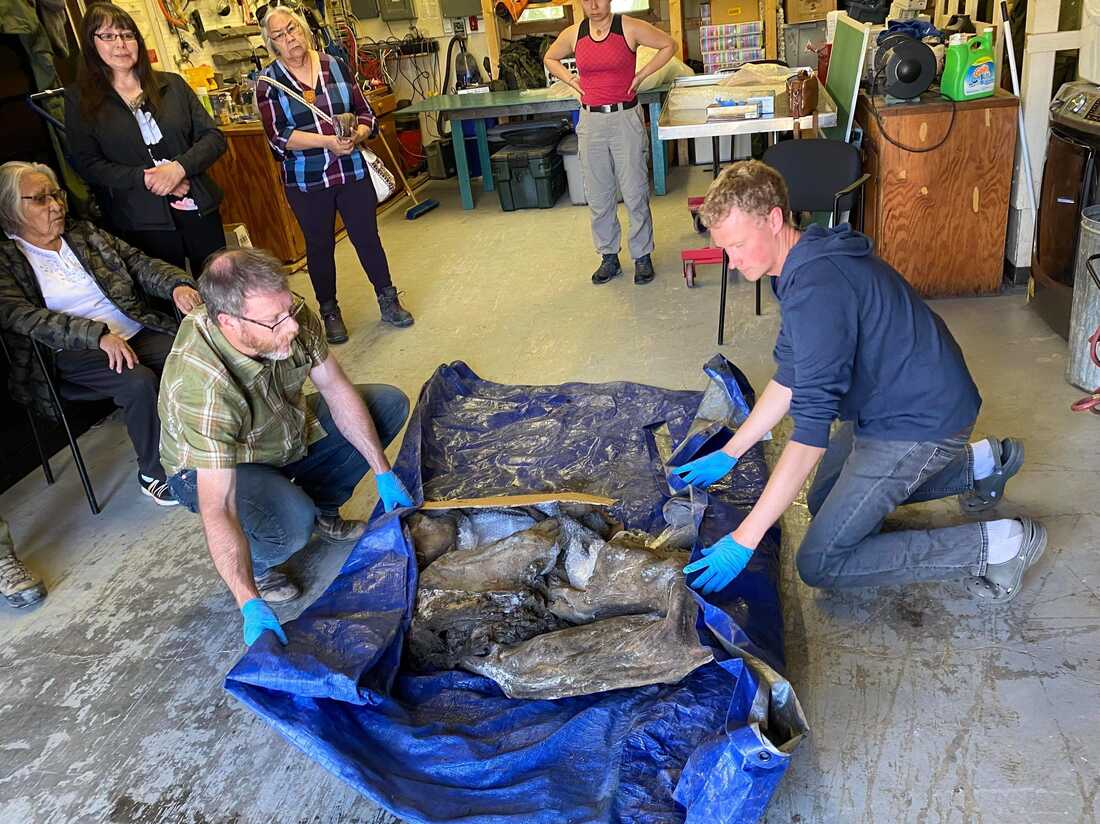 Gold Miners Dig Up a Lot More than Ancient Gold
Gold miners are used to finding all sorts of things from ancient times. It's not uncommon to find relics of prior miners, old habitats, animal remains and even dinosaur fossils as they dig deep into the earth or excavate large areas. However, it's not an everyday occurrence to find a practically intact mummy of a baby mammoth.
Based on the estimates possible on first evaluation of the mummified baby mammoth found on June 21 by operations at the Klondike gold deposit, way up in the northern part of Canada, miners discovered a baby female mammoth assumed to be probably 30,000 years old. An occasional dinosaur or mammoth bone is uncommon but a regular occurrence. However, finding a complete set of remains of a baby mammoth is extremely rare and a big news in the world of paleontology and biology. Even better, the specimen is practically complete. Most times the remains have been tampered with by other animals or hunting and scavenging. Then nature moves things around even further and separates parts. In this case, however, the baby mammoth was complete, intact and well-preserved.
Named Nun cho ga but the local tribes, the find essentially means big baby animal, no surprise. All the skin and hair is intact, which makes the find extremely valuable in terms of understanding exactly how junvenile mammoths looked and probably behaved mechanically as well as physically. In terms of scientific information, the find is huge. It's similar to finding an entire painting by a famous artist versus just having a brush he or she might have used.
Locked away in permafrost for centuries, the baby mammoth was literally preserved in the earth's freezer, untouched by bacteria or the elements for an amazing amount of time. Scientists evaluating the specimen guess that the juvenile likely passed away earlier, maybe from sickness, as its pack was moving since there were no predatory marks on it or scattering of remains. Or, also likely, the animal may have gotten stuck in a deep mud pit or quicksand and was quickly buried, protecting it from rot or degradation.
The last time anyone found a North American baby mammoth in good condition was in 1948, some 70 plus years ago. That one was named Effie, and was located inside a gold mine in Alaska. Additionally, another more recent find was in 2007 in Siberia. That find was estimated to be much older, at 42,000 years of age. It was comparative to the same size as Nun cho ga, which means the two together will provide some interesting comparative notes and years of study going forward. It's enough to make a dinosaur scientist get giggly.
Daughter Overwhelms Parents Restaurant With Customers By Posting On TikTok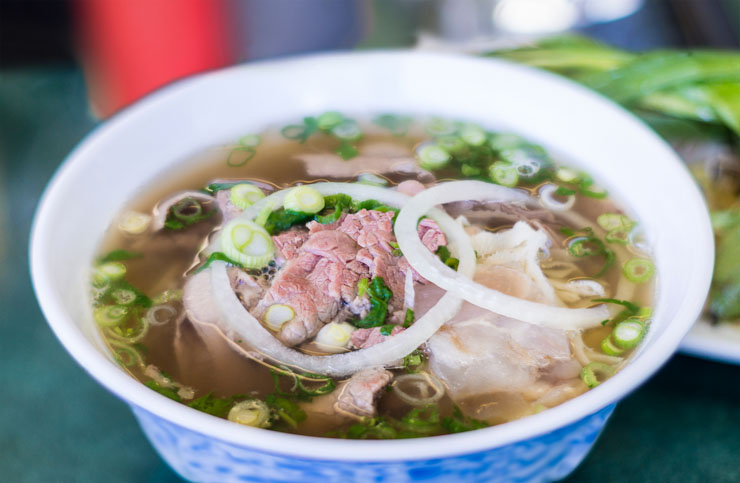 A seven-second video posted on TikTok by Jennifer Le has saved her parents' Vietnamese pho restaurant from going out of business. In the video, Le showed the empty restaurant and her dad looking sad at the register. She then asked for social media's help to keep the restaurant in business. The restaurant is in California and was doing ok before the pandemic, but has since had trouble getting customers to dine in.
The video went viral, and within hours, it had garnered millions of views and shares. People all over the world were touched by Le's message and began sharing the video on their social media accounts. The response was overwhelming, with people expressing their support for the restaurant and their willingness to help.
As a result of the video, the restaurant was flooded with customers, many of whom had never heard of the place before. The increased business allowed Le's parents to keep the restaurant open and the phones are ringing off the hook. The family was overwhelmed by the outpouring of support and expressed their gratitude to everyone who had shared the video and visited the restaurant.
Le's video is a perfect example of the power of social media to effect change. In just seven seconds, she was able to capture the attention of millions of people and inspire them to take action. The video also highlights the struggles faced by small businesses during the pandemic and the importance of community support in keeping these businesses afloat.
Le's video has since become a source of inspiration for many people who are struggling with similar issues. It serves as a reminder that even the smallest actions can have a significant impact, and that we all have the power to make a difference in our communities.