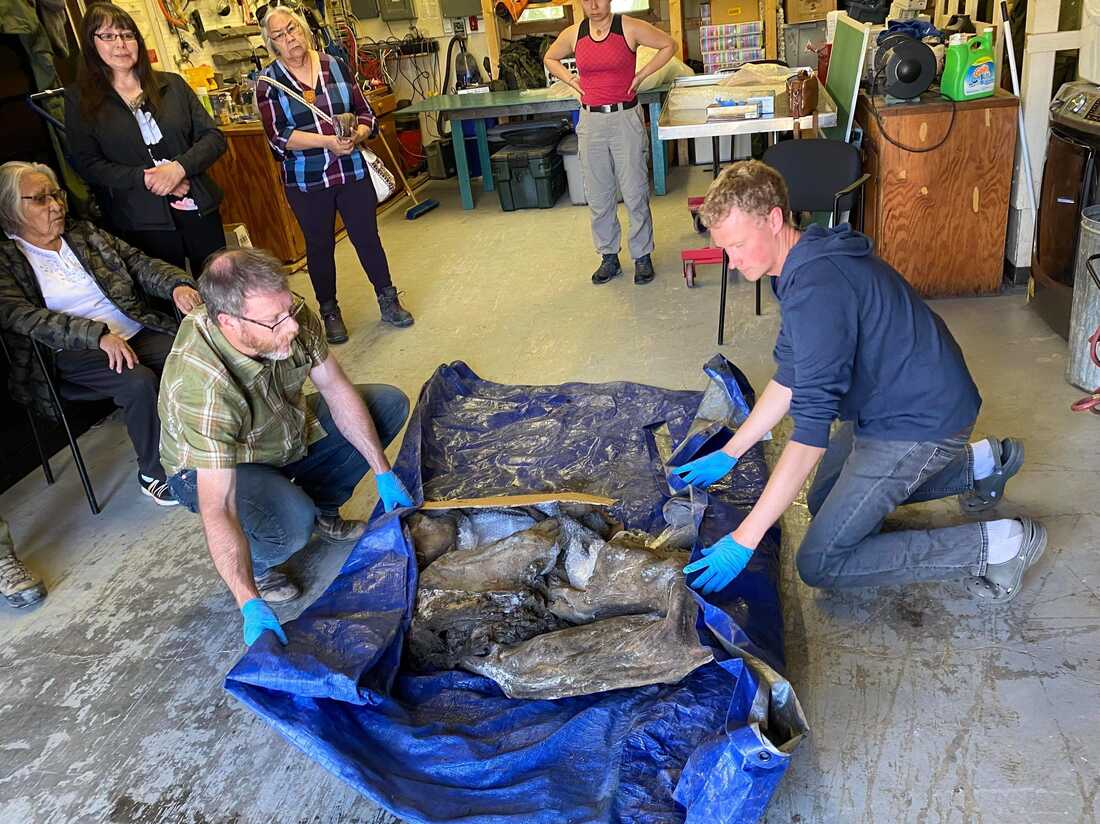 Gold Miners Dig Up a Lot More than Ancient Gold
Gold miners are used to finding all sorts of things from ancient times. It's not uncommon to find relics of prior miners, old habitats, animal remains and even dinosaur fossils as they dig deep into the earth or excavate large areas. However, it's not an everyday occurrence to find a practically intact mummy of a baby mammoth.
Based on the estimates possible on first evaluation of the mummified baby mammoth found on June 21 by operations at the Klondike gold deposit, way up in the northern part of Canada, miners discovered a baby female mammoth assumed to be probably 30,000 years old. An occasional dinosaur or mammoth bone is uncommon but a regular occurrence. However, finding a complete set of remains of a baby mammoth is extremely rare and a big news in the world of paleontology and biology. Even better, the specimen is practically complete. Most times the remains have been tampered with by other animals or hunting and scavenging. Then nature moves things around even further and separates parts. In this case, however, the baby mammoth was complete, intact and well-preserved.
Named Nun cho ga but the local tribes, the find essentially means big baby animal, no surprise. All the skin and hair is intact, which makes the find extremely valuable in terms of understanding exactly how junvenile mammoths looked and probably behaved mechanically as well as physically. In terms of scientific information, the find is huge. It's similar to finding an entire painting by a famous artist versus just having a brush he or she might have used.
Locked away in permafrost for centuries, the baby mammoth was literally preserved in the earth's freezer, untouched by bacteria or the elements for an amazing amount of time. Scientists evaluating the specimen guess that the juvenile likely passed away earlier, maybe from sickness, as its pack was moving since there were no predatory marks on it or scattering of remains. Or, also likely, the animal may have gotten stuck in a deep mud pit or quicksand and was quickly buried, protecting it from rot or degradation.
The last time anyone found a North American baby mammoth in good condition was in 1948, some 70 plus years ago. That one was named Effie, and was located inside a gold mine in Alaska. Additionally, another more recent find was in 2007 in Siberia. That find was estimated to be much older, at 42,000 years of age. It was comparative to the same size as Nun cho ga, which means the two together will provide some interesting comparative notes and years of study going forward. It's enough to make a dinosaur scientist get giggly.
Pennsylvania Nurses Get a COVID Booster for Student Loan Debt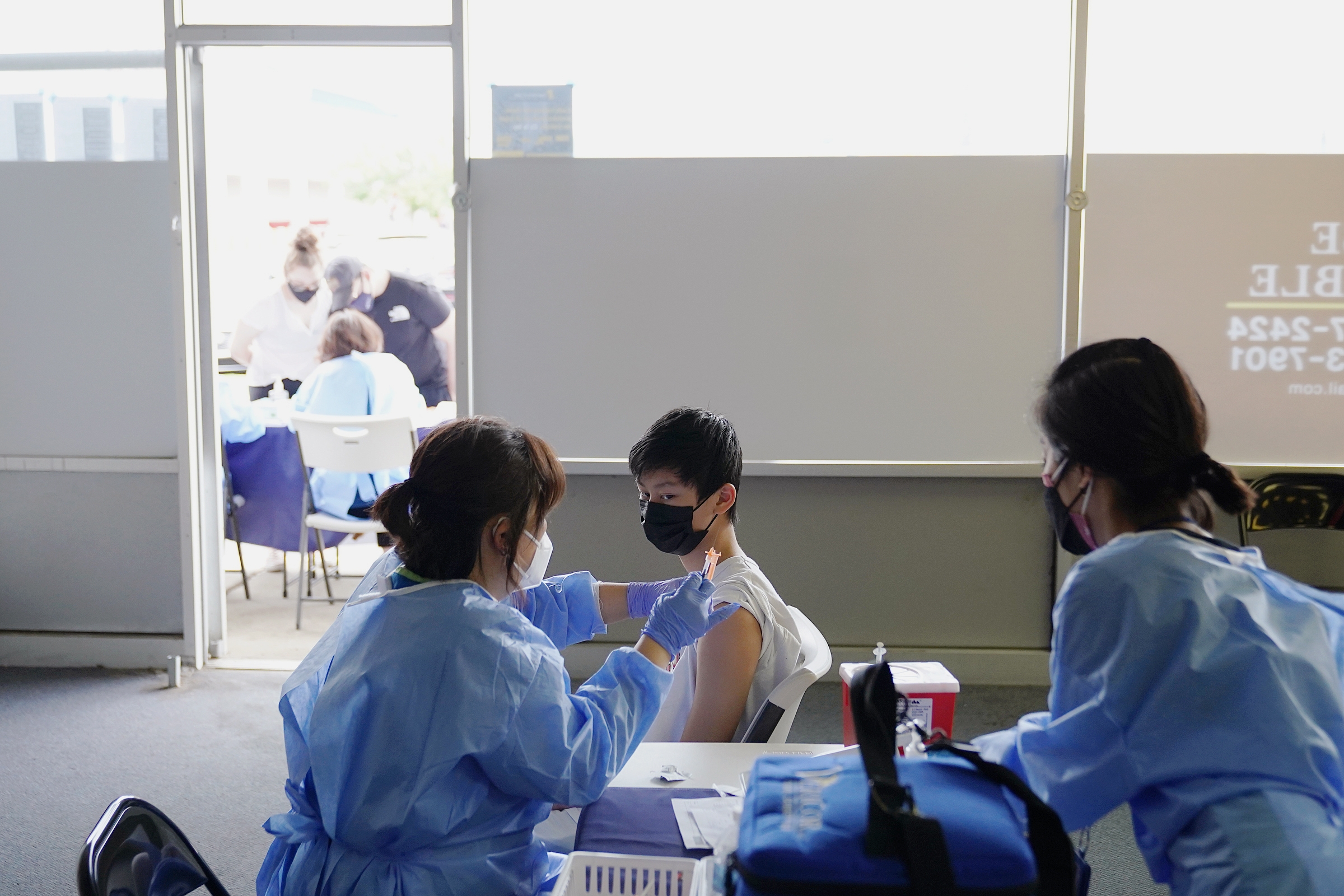 Becoming a nurse is no easy day in the park. Aside from all the clinical hours required and bookwork in classes, a candidate still has to pass their state license exams as well as figure out how to pay for the education costs. It's quite common for a graduating nurse, whether an LN or RN, to have thousands of dollars in student loan debt. That was already a significant barrier to recruitment before COVID-19 arrived. Things only got worse as experienced nurses left the field in droves after the pandemic's burnout.
However, Pennsylvania is hitting the problem head on. The state decided that it was going to provide a pot totaling $55 million to help reduce or eliminate student loan debt for eligible nurses. Funded by a combination of state dollars matched to federal American Rescue Plan funds for overall economic stimulus, Pennsylvania directed its internal share to help boost nursing in-state again as well as keep nurses in their careers with financial stability.
Essentially, any nurse who worked during the pandemic, was licensed by the state, and cared for COVID-19 patients will be eligible to get a $7,500 payment for student loan relief. The funds are one-time, non-recurring, but they still represent a huge wave of debt relief for affected nurses. 24,000 plus nurses responded with applications before the deadline ended, which has exceeded the estimated fund allocation available, no surprise. To deal with this surge in eligibility, the state administrators will split the funds on a prorata basis between the impacted state areas and regions, based on the number of nurses who applied. Then, within each regional pot, nurses will be selected by random on who will get the one-time payment.
Those who are selected won't see the funds themselves. To ensure the payment is used correctly, the money goes directly to the student loan servicer provided by that nurse in their application. The first recipients will see their student loans lowered this month, in August 2022. To help deal with the demand, an additional $15 million in federal dollars was redirected to the fund as well. The allocation for an awardee is $2,500 each year for three years. This allows an easier outflow of funds versus a demand surge all at once. Which will be a considerable amount of accounting work on the state side.
The hope is that with the eventual success of the program expected in nurse retention, the same model can be used again to bolster sagging industries seeing a brain drain in Pennsylvania, as well as stabilize people being crushed by student loan debt.