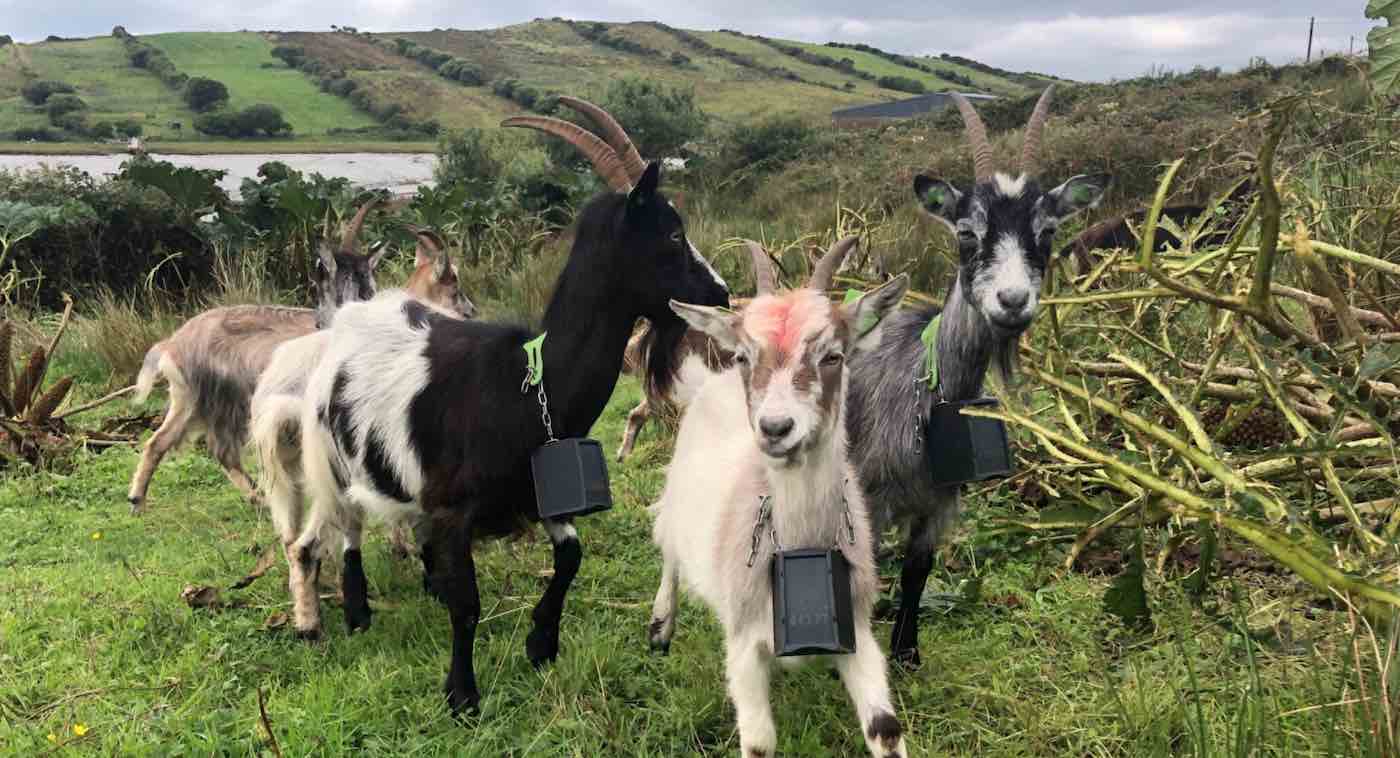 Goats to the Rescue for Dublin's Fire Risk
Working in the fields around Dublin, Melissa Jeuken has one of the most effective wildfire crews under her direction. Her team are focused, dedicated to their work, and produce amazing results with fire breaks and fire prevention. They're goats.
Melissa might chalk the synergy up to being a good leader for her team, but the reality is, her goats just go along with her wherever she takes them because there's always a good amount of food for each. Aside from the errant individual who likes to jump into Melissa's arms for a lift, most of her four-legged friends get along pretty well and understand Melissa's role as the herder of the team. And, when let loose on the Irish countryside, they don't waste any time trimming down a local hillside to reduce its fire risk, especially during the drier part of the year.
One wouldn't expect to see goats at work in the particular area of Dublin that they operate in. Howth has an elevated vantage point over Dublin downtown, and most of its residents hum around the tech centers of Google as well as the local Facebook corporate campus as well.
The goats have a straightforward job. Their task is to cut down on vegetation and wild growth so the locals don't have a repeat of the 65 acre fire that blackened the sky over Dublin earlier in July 2021. While it might not seem to have been a big fire on a grand scale, the burn was a wakeup call on how difficult it was for local firefighters and air brigade to put out a wildfire incident in their backyard.
Goatherding isn't for everyone, however. The animals are very picky about whom they accept as a herder. Melissa realized early on the animals had a mind of their own and were not just going to be poked and prodded around. Gaining their trust was key and a primary reason why she works so well with the goats now.
Originally, the Howth Council tried a modern approach to the issue, using mechanical vehicles and tractors to churn up the surrounding area and provide for a fire break.
For Melissa, experience and animal knowledge were her advantage for the herder job. She had prior experience working on a farm and with goats before, she was studying veterinarian science, and as it turned out (no surprise), Melissa was a woman, which the goats prefer over a man. Animals can in fact be sexist towards humans. The job does require Melissa to live on site at the home base for the goats, but it all works out with an enjoyable job and projects that have her outside all over greater Dublin.

Missing Hiker Spotted By Train Passenger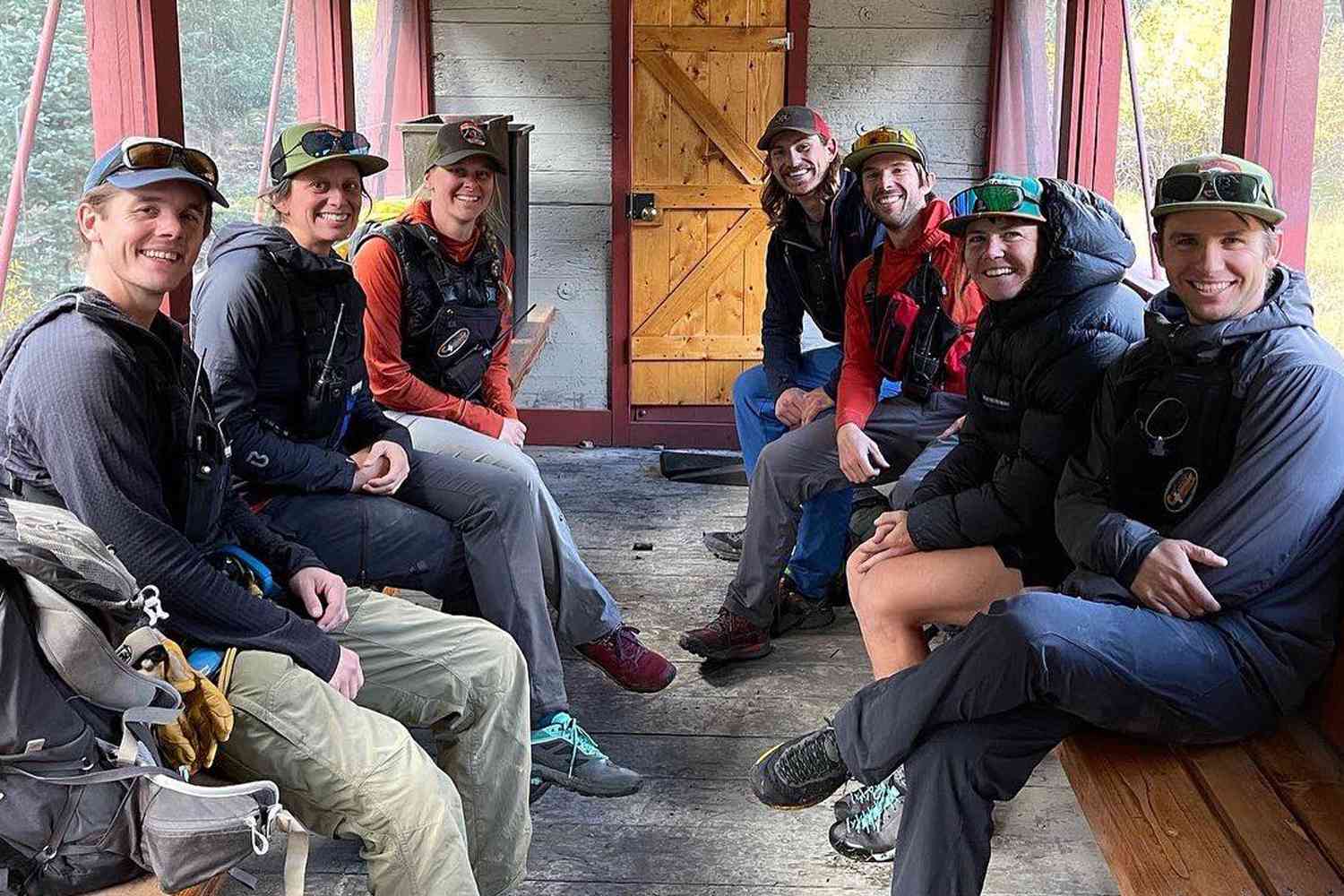 Day Trip Turns Into Two-Day Trip
A young woman hiking in Colorado found herself completely unprepared when she fell down a 90-foot cliff, becoming badly injured. A New Mexico native, the hiker left the trail in search of better photo opportunities. While trying to take pictures of the beautiful scenery, she lost her footing and could not prevent her accident. Her injuries included a broken leg and possible concussion, and she may have been unconscious for several hours. Because she only planned to be out during the day, the hiker only had enough supplies to last for a short time. Her clothes were suitable for a day trip, but not warm enough for nights in the area.
Injured Hiker Starts by Helping Herself
In her 20s, the hiker survived for two days with her injuries, but it is unknown how much longer she could have gone on without food, water, or medical aid. Because of her will to live, she managed to crawl to an area where she was more likely to be visible to passing travelers. The Animas River was cold and moving quickly, but the injured hiker managed to make it close to the riverbank. On the other side of the river, she could hear and see the train passing.
Train Passenger Becomes Unlikely Hero
Luckily for the injured hiker, at least one of the passing trains was a passenger train. One of the passengers was enjoying the view through the area and paying attention to the landscape, probably hoping for interesting sights and animal spotting. There is no doubt that she was surprised to see a human hand waving for help, but she did what all heroes do and acted immediately. The woman who spotted the injured hiker immediately notified the train officials so that they could notify the train company and find a train that could stop and see what was going on with the person waving.
Qualified Heroes
The engineer and fireman on the next train were a married couple who knew how to help injured people in emergencies. Nick and Kylah Breeden were on the next passing train, and they willingly stopped to help. Over 300 passengers waited while the couple checked out the situation, and Kylah stayed behind when it became clear that the hiker could not be transported across the river without extra help.
Kylah is a trained paramedic and she stayed with the hiker while waiting for help. The hiker needed to be transported across the river on a backboard because of her injuries. Then a gurney took her to a waiting helecopter.
Willing Heroes
If not for the actions of all those people, the hiker would doubtless have stayed alone without help. Many of the people who helped did so as part of their jobs, but they went above and beyond, such as when Kylah Breeden stayed overnight with the hiker while waiting for help. But none of it would have been possible if the train passenger simply wanting to enjoy the scenery didn't notice and immediately find help.