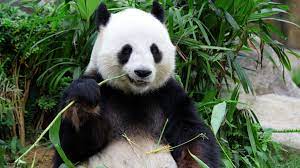 Giant Pandas of China No Longer Endangered!
One of the most majestic creatures on the planet, the Giant Panda is a bear native to South Central China. Known for its black-and-white coat compounded by its large, round body, the giant banda lives among the mountain ranges of China, typically focusing on Sichuan. Due to deforestation and urban development, the Giant Panda has seen its natural habitation eradicated by urban sprawl. As a result, farming and deforestation have coupled together to completely push the Giant Panda from its lowland areas.
Only 12 years ago today, a report in China revealed that only 239 pandas were living in captivity. In 2015, the wild giant panda population grew to 1,864. By 2021, authorities in China would be ready to pull the endangered label from the Giant Panda species, replacing it instead with vulnerable.
Giant Pandas Are Returning to China
In China, the panda serves as a cultural symbol. Used internationally on gold panda bullion coins as well as for the Fuwa Mascots during the Beijing Olympics, it is easy to see how important pandas are to the people of China. Coming from critically endangered and returning to the vulnerable category was a remarkable sign that things are changing positively.
As most zoologists understand, breeding pandas in captivity is notoriously difficult, bordering on impossible. This has been a huge hurdle in the world of conservation, one that needs to be overcome for the panda species to thrive yet again. Still, Cui Shuhongn, Head of the Ministry of Ecology and Environment, stated that they had "achieved remarkable results" through their efforts.
While breeding advancements in captivity have lent themselves to progress, Cui has been vocal about much of the legislation that the Chinese government has put in place. Among the steps taken by China's government to protect pandas, Cui credited law enforcement, supervision, and a legal crackdown on major illegal activities on and near nature reserves. As a result of this crackdown, China has seen serious progress in its efforts.
In fact, the nature preserves are so large in China that Becky Shu Chen of the Zoological Society of London pointed out that human villages reside within them. Chen pointed out that the Chinese government worked with these villages to teach them agricultural activities that benefited the environment, habitat, and pandas as well as the Chinese citizens. Thanks to these efforts, Chen believes, the villagers have been able to protect the pandas while helping to restore their population.
Panda Diplomacy and Future Optimism
A national treasure protected by wildlife conservation law since 1958, the return of the giant panda marks a huge moment of national pride for the country. Pandas have been used within panda diplomacy for years, providing zoos around the world with animals to care for as a gesture of goodwill and friendship. China has lent pandas to both the United States and Russia.
This is the second time since 2016 that the giant panda has been reclassified as a species by the International Union for Conservation of Nature. A prior movement had been made from endangered to vulnerable before shifting back in a positive direction in 2021. Chinese citizens on the social media platform Weibo were effusive with praise of the news. One user pointed out that China has grown increasingly wealthy, allowing for more expenses to be put toward nature conservation programs.
Indiana Man Saves Children During House Fire, Footage Caught on Police Body Camera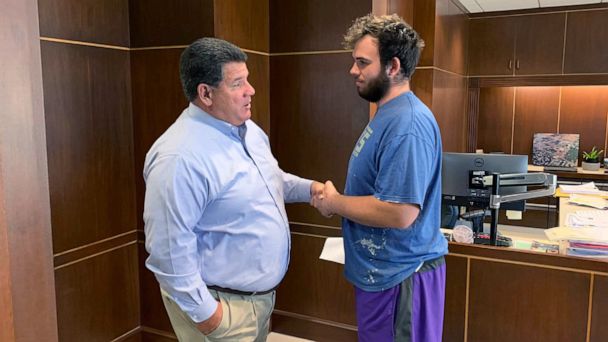 There are moments in life when we can decide to become a hero or to fade into the background. For Nicholas Bostic, a young man from Indiana, the choice was thrust upon his shoulders without much time to think. Bostic had been driving home around 12:30 in the morning when he noticed a fire billowing from the balcony of a home. A moment later, the driver was slamming on his brakes, running up a hill, and vanishing into a house engulfed in flame. Moments later, Bostic would re-appear with four saved lives.
However, there was someone still missing.
Tragedy Averted, Stunning Moments Caught on Camera
When police officers and fire response teams arrived at the Indiana home that was ablaze, they didn't know what they were walking into. However, moments after officers arrived on the scene, video footage from police body-worn cameras would reveal a stunning image of Bostic emerging from the flames with a young girl in his arms. Moments later, the two would collapse onto the sidewalk, wheezing and injured, asking for oxygen.
After initially beating law enforcement to the scene, Bostic would run into the home where he would find four young children as well as their oldest sister. After getting the small group out of the home, they would reveal that another child was still stuck inside.
Bostic didn't hesitate. In an interview with Fox 59, Bostic revealed his return to the home, "The smoke just came out of nowhere. It was pitch black, pitch black. The heat was excruciating."
Despite the billowing smoke, excruciating heat, and blinding particulates, Bostic was able to find the young child trapped in the home. Listening to her faint cries, Bostic was able to find the child on the second story of the building. The duo would jump out of the window only to appear dramatically before the waiting law enforcement officials.
Bostic and the child would both survive the incident, though Bostic would suffer from blisters, burns, and other abrasions. The entire family was uninjured.
When asked about his experience, Bostic replied, "I'd be hoping that the guy driving would consider doing the same if they were able to."
Honoring a Local Hero: Thanks From a City
According to a report by fire department officials, the fire began on the front porch and had been caused by ashes that had not been extinguished before they were emptied. Bostic's minor injuries would be treated at Eskenazi Hospital in nearby Indianapolis.
Lt. Randy Sherer of the local Lafayette Police Department cited Bostic's actions as being brave, selfless, and heroic. Lt. Sherer stated, "He has impressed many with his courage, tenacity, and steadfast calmness in the face of such perilous danger."
Local police officers stated that Bostic would be honored by the community during a local baseball game for the Aviators in August. Lafayette Mayor Tony Roswarski was also quick to thank Bostic for his actions. All proceeds earned from tickets at the local baseball game will be given to a fundraising campaign on the internet for Bostic.
As far as Bostic is concerned, his actions were just an extension of his personal faith. Bostic told the local station News 18, "I have something to remind me of why I'm here, still alive. Why God keeps me here. He used me like his instrument that night."