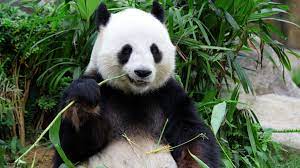 Giant Pandas of China No Longer Endangered!
One of the most majestic creatures on the planet, the Giant Panda is a bear native to South Central China. Known for its black-and-white coat compounded by its large, round body, the giant banda lives among the mountain ranges of China, typically focusing on Sichuan. Due to deforestation and urban development, the Giant Panda has seen its natural habitation eradicated by urban sprawl. As a result, farming and deforestation have coupled together to completely push the Giant Panda from its lowland areas.
Only 12 years ago today, a report in China revealed that only 239 pandas were living in captivity. In 2015, the wild giant panda population grew to 1,864. By 2021, authorities in China would be ready to pull the endangered label from the Giant Panda species, replacing it instead with vulnerable.
Giant Pandas Are Returning to China
In China, the panda serves as a cultural symbol. Used internationally on gold panda bullion coins as well as for the Fuwa Mascots during the Beijing Olympics, it is easy to see how important pandas are to the people of China. Coming from critically endangered and returning to the vulnerable category was a remarkable sign that things are changing positively.
As most zoologists understand, breeding pandas in captivity is notoriously difficult, bordering on impossible. This has been a huge hurdle in the world of conservation, one that needs to be overcome for the panda species to thrive yet again. Still, Cui Shuhongn, Head of the Ministry of Ecology and Environment, stated that they had "achieved remarkable results" through their efforts.
While breeding advancements in captivity have lent themselves to progress, Cui has been vocal about much of the legislation that the Chinese government has put in place. Among the steps taken by China's government to protect pandas, Cui credited law enforcement, supervision, and a legal crackdown on major illegal activities on and near nature reserves. As a result of this crackdown, China has seen serious progress in its efforts.
In fact, the nature preserves are so large in China that Becky Shu Chen of the Zoological Society of London pointed out that human villages reside within them. Chen pointed out that the Chinese government worked with these villages to teach them agricultural activities that benefited the environment, habitat, and pandas as well as the Chinese citizens. Thanks to these efforts, Chen believes, the villagers have been able to protect the pandas while helping to restore their population.
Panda Diplomacy and Future Optimism
A national treasure protected by wildlife conservation law since 1958, the return of the giant panda marks a huge moment of national pride for the country. Pandas have been used within panda diplomacy for years, providing zoos around the world with animals to care for as a gesture of goodwill and friendship. China has lent pandas to both the United States and Russia.
This is the second time since 2016 that the giant panda has been reclassified as a species by the International Union for Conservation of Nature. A prior movement had been made from endangered to vulnerable before shifting back in a positive direction in 2021. Chinese citizens on the social media platform Weibo were effusive with praise of the news. One user pointed out that China has grown increasingly wealthy, allowing for more expenses to be put toward nature conservation programs.
Twins Whose Lemonade Stand Was Robbed Gets Surprised By Community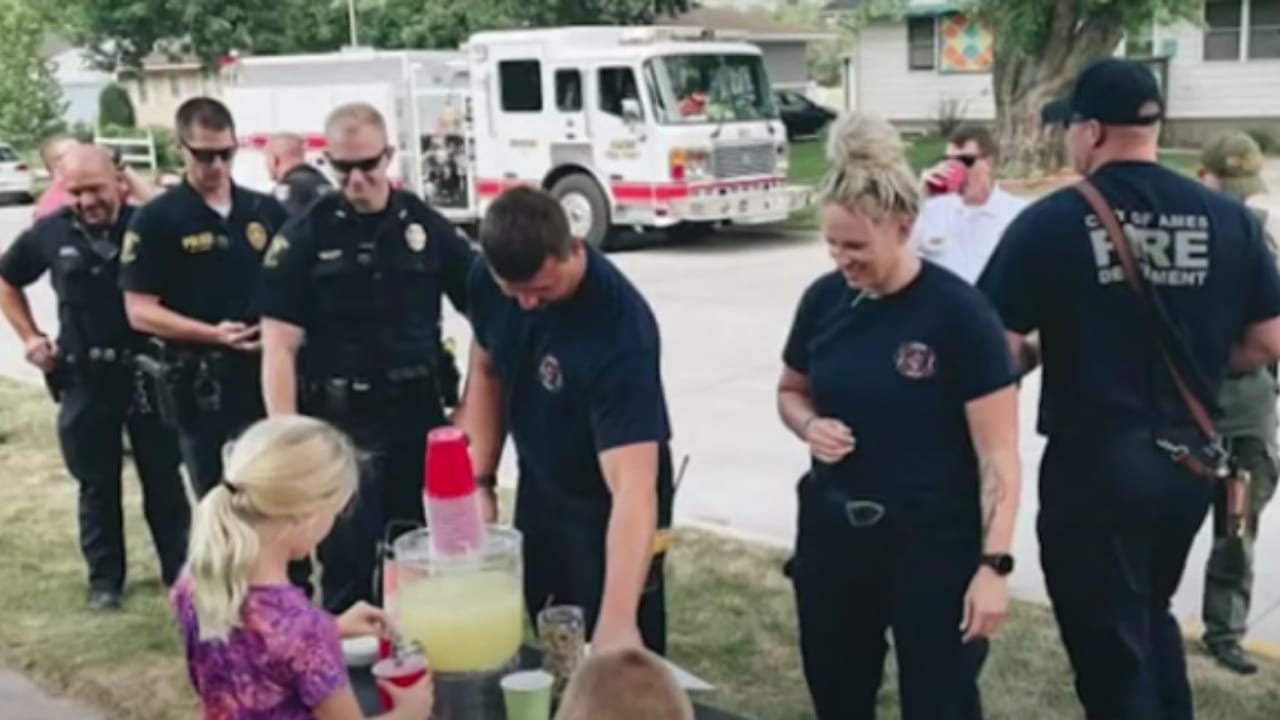 Being robbed is bad by every means; however, when it's a child or children who the criminals prey on, this draws the wrath of everyone.
When two innocent young girls are trying their hands at entrepreneurship, it is a sign that they have great plans ahead and believe that the world awaits them with open arms.
However, for a pair of nine-year-old twins, they saw the bitter side of life way too early, and the community decided to chime in and help remove or at least soften the scars in their minds of what the world represents.
After a robber decided to steal from a lemonade stand operated by the two 9-year-olds, the Ames community reacted.
Katelyn and Elias, twins, had a lemonade business on Monday, but things rapidly went south.
"We were simply selling lemonade when a car pulled up, and a girl got out, so I asked if she wanted lemonade," Katelyn explained. "She answered 'sure,' then took the tip jar, climbed into the passenger seat, and drove away."
When the family phoned the cops, they said the response was better than they could have ever imagined.
Officer Celena Rohland stated, "I started texting some of the folks I work with, asking them to get together and maybe visit the lemonade stand so that we could make a difference in Katelyn and Elias' day."
The twins reopened their stand, deciding that when life hands you lemons, you make lemonade.
The cops had no intention of taking the matter lightly. Four different law enforcement agencies arrived to assist them in recovering the money that the culprit stole.
"It makes me so glad to see these youngsters so happy right now. It's all about that. Taking care of our neighborhood," said one community member, Kyle Dirks. It is a sentiment shared by scores of other residents there.
Katelyn and Elias' mother commented that this life lesson makes it all worthwhile.
"There was one terrible apple," Karen Smidt explained, "but they got to experience the goodness of so many more people, and one bad apple will not spoil it for us." "We're going to keep going."
According to the family, they have now raised more than $750. They intend to donate the entire sum to the Shop with a Cop program, and they are thrilled to be able to give back to the community that has helped them.
What happened to these young entrepreneurs might be a lesson to many criminals who have the money but not the people's hearts.