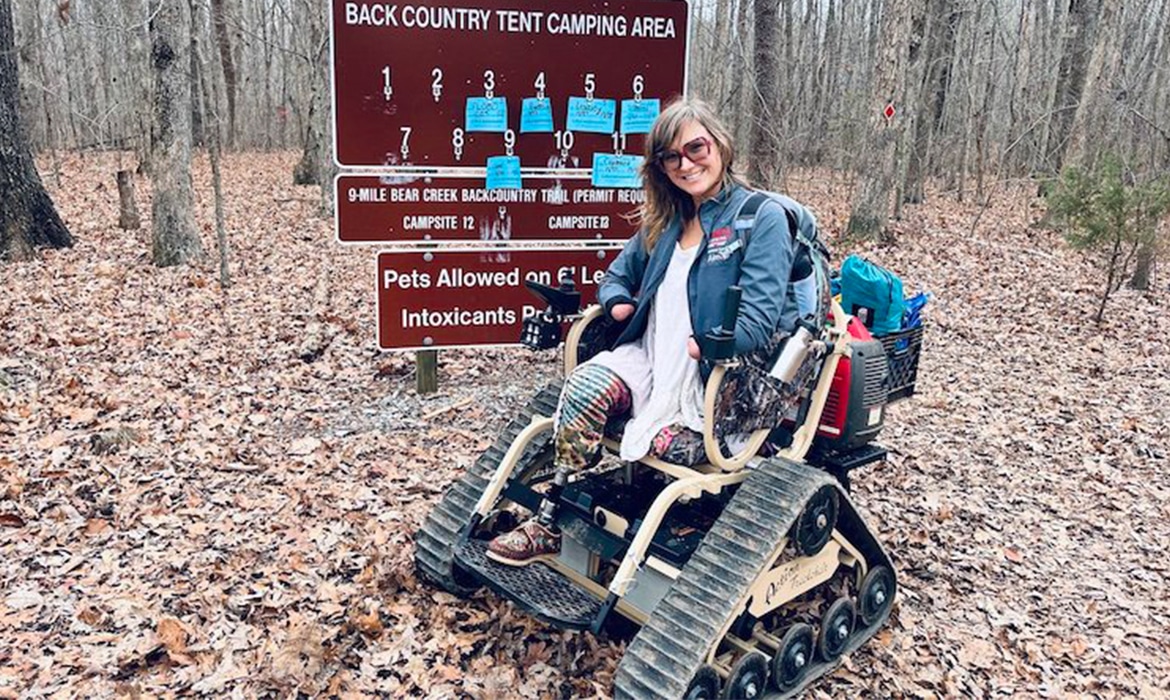 Georgia's All-Terrain Wheelchairs for Park Visitors
Wheelchairs have been a common sight since the beginning of the 20th century. Designed to help the disabled obtain some kind of movement and mobility without the ability to walk, wheelchairs have been a staple of both hospitals as well as necessary equipment for the disabled, special needs and seniors. However, even though they provide users with greater mobility than crutches, wheelchairs are generally limited by the need for flat surfaces to roll on. The State of Georgia has now created a gamechanger in this regard.
The Georgia Department of Natural Resources decided to launch an innovative program that would allow greater access for disabled people to visit their parks. Clearly, the fundamental problem with a traditional wheelchair was the inability of the user to travel on non-flat, irregular ground. So, with a bit of creativity and mechanical design work, the agency was able to locate and procure a number of "all-terrain" wheelchairs to provide for enhanced wheelchair access in its parks.
The idea came from a partnership between the Department of Natural Resources as well as the Aimee Copeland Foundation. Named after a social work program employee who suffered a horrible medical condition causing the removal of both hands, one leg and one foot, The Aimee Copeland Foundation works regularly to find ways to help disabled people gain better access despite their physical limitations. The organization puts a big emphasis on outdoor recreation, which is why the partnership with the Georgia Department of Natural Resources was a natural connection.
Dubbed "All Terrain Georgia," the enhanced wheelchair program has been a big winner for all involved. The Foundation is fully supportive, and a good number of those involved feel the particular all-terrain effort has been long overdue.
The all-terrain wheelchairs go beyond the limitations of the traditional design by doing away with the wheel altogether. Since wheels usually can't handle irregular terrain, the new park wheelchair format chosen involves tracks, like those on tanks. Because the tracks can handle and spread out weight distribution over rocks, mud, dirt and similar, they allow the rider far greater access than slim traditional wheelchair wheels ever could allow.
Based on the Department's plans, all-terrain wheelchairs will be provided in 11 different parks as well as heritage/historic locations in-state. The first units were displayed and made available at Panola Mountain State Park. Additionally, to help with maneuvering and power to go up and down inclines, an assigned "buddy" will help the visitor get around during any time spent in the designated park. And, as mentioned earlier, the Department used the introduction of the new vehicle to re-emphasize their dedication to providing access for all to the state's parks and recreation resources.
All the above said, Georgia is not the first state to start using all-terrain wheelchairs. That honor goes first to Minnesota and Michigan. Theirs are all-terrain and electric-powered, so there's no need to even push the units when in use. The Department of Natural Resources expects their units will be a big hit, allowing users to explore far more than one basic asphalt path or road as is typically the case.
Smallville: A Social Village Simulator That's Advancing AI Research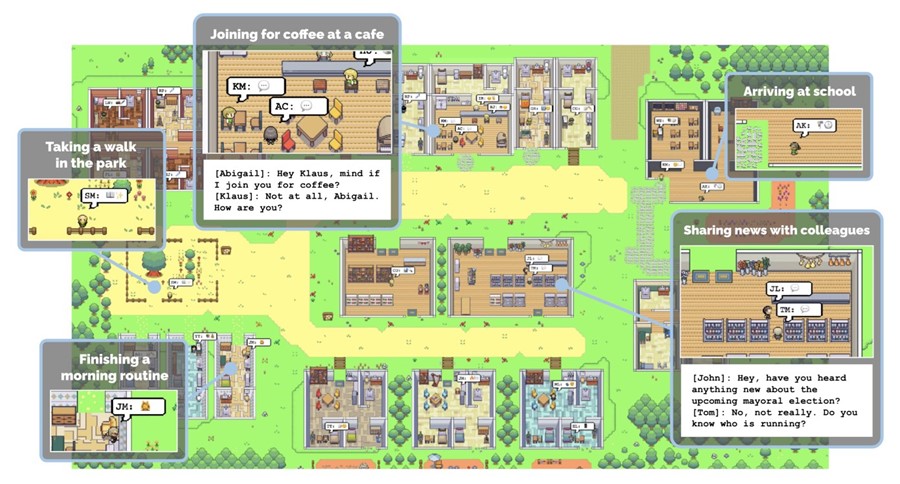 Researchers created a world where an entire village thrives with inhabitants who are not human but AI-driven characters exhibiting intricate human social behavior. This fascinating experiment is called Smallville, and it's turning heads in the world of AI research. A collaborative effort between Stanford University and Google, Smallville is pushing the boundaries of what artificial intelligence can achieve.
Last August, Stanford and Google published a groundbreaking paper titled "Generative Agents: Interactive Simulacra of Human Behavior," which shed light on their ambitious project, Smallville. At its core, Smallville is designed to simulate a small city environment, complete with local shops, a college featuring dormitories, a library, a café, and a handful of houses. Notably, there's also a co-living space housing 25 generative agents – the AI characters that make this simulation so unique.
What sets Smallville apart is the remarkable depth of its AI characters. Each generative agent is imbued with its own identity, goals, and roles, essentially becoming "characters" within this simulated world. The objective? To explore what a world entirely populated by AI would look like and how these AI beings would interact with one another.
The results have been nothing short of astounding. Smallville has provided valuable insights into AI's ability to mimic complex human social interactions. The agents within this simulated world engage in intricate relationships, reminiscent of real-life social dynamics. They rely on their memory to remember past interactions and nurture connections, demonstrating a level of sophistication that was once considered science fiction.
However, this advancement in AI research comes with a mix of excitement and apprehension. The potential of AI agents participating in complex social interactions has numerous applications, from improving customer service to enhancing virtual worlds and even aiding in mental health support. On the flip side, it raises questions about ethics, privacy, and the boundaries of AI's capabilities.
Smallville is a testament to the ever-evolving landscape of AI research, where the line between the artificial and the human becomes increasingly blurred. As the development of AI agents like those in Smallville progresses, it challenges us to navigate the exciting and, at times, unsettling frontier of AI's potential impact on our society.