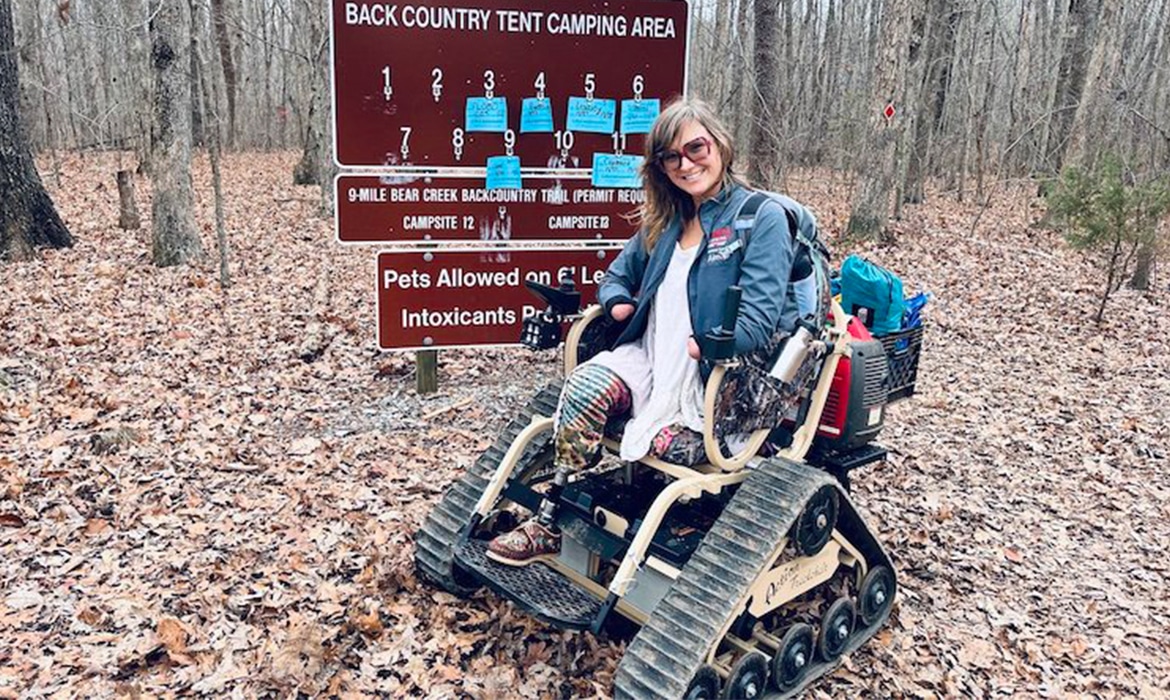 Georgia's All-Terrain Wheelchairs for Park Visitors
Wheelchairs have been a common sight since the beginning of the 20th century. Designed to help the disabled obtain some kind of movement and mobility without the ability to walk, wheelchairs have been a staple of both hospitals as well as necessary equipment for the disabled, special needs and seniors. However, even though they provide users with greater mobility than crutches, wheelchairs are generally limited by the need for flat surfaces to roll on. The State of Georgia has now created a gamechanger in this regard.
The Georgia Department of Natural Resources decided to launch an innovative program that would allow greater access for disabled people to visit their parks. Clearly, the fundamental problem with a traditional wheelchair was the inability of the user to travel on non-flat, irregular ground. So, with a bit of creativity and mechanical design work, the agency was able to locate and procure a number of "all-terrain" wheelchairs to provide for enhanced wheelchair access in its parks.
The idea came from a partnership between the Department of Natural Resources as well as the Aimee Copeland Foundation. Named after a social work program employee who suffered a horrible medical condition causing the removal of both hands, one leg and one foot, The Aimee Copeland Foundation works regularly to find ways to help disabled people gain better access despite their physical limitations. The organization puts a big emphasis on outdoor recreation, which is why the partnership with the Georgia Department of Natural Resources was a natural connection.
Dubbed "All Terrain Georgia," the enhanced wheelchair program has been a big winner for all involved. The Foundation is fully supportive, and a good number of those involved feel the particular all-terrain effort has been long overdue.
The all-terrain wheelchairs go beyond the limitations of the traditional design by doing away with the wheel altogether. Since wheels usually can't handle irregular terrain, the new park wheelchair format chosen involves tracks, like those on tanks. Because the tracks can handle and spread out weight distribution over rocks, mud, dirt and similar, they allow the rider far greater access than slim traditional wheelchair wheels ever could allow.
Based on the Department's plans, all-terrain wheelchairs will be provided in 11 different parks as well as heritage/historic locations in-state. The first units were displayed and made available at Panola Mountain State Park. Additionally, to help with maneuvering and power to go up and down inclines, an assigned "buddy" will help the visitor get around during any time spent in the designated park. And, as mentioned earlier, the Department used the introduction of the new vehicle to re-emphasize their dedication to providing access for all to the state's parks and recreation resources.
All the above said, Georgia is not the first state to start using all-terrain wheelchairs. That honor goes first to Minnesota and Michigan. Theirs are all-terrain and electric-powered, so there's no need to even push the units when in use. The Department of Natural Resources expects their units will be a big hit, allowing users to explore far more than one basic asphalt path or road as is typically the case.
50 Years Later – A Vietnam War Surgeon Meets A Previous Patient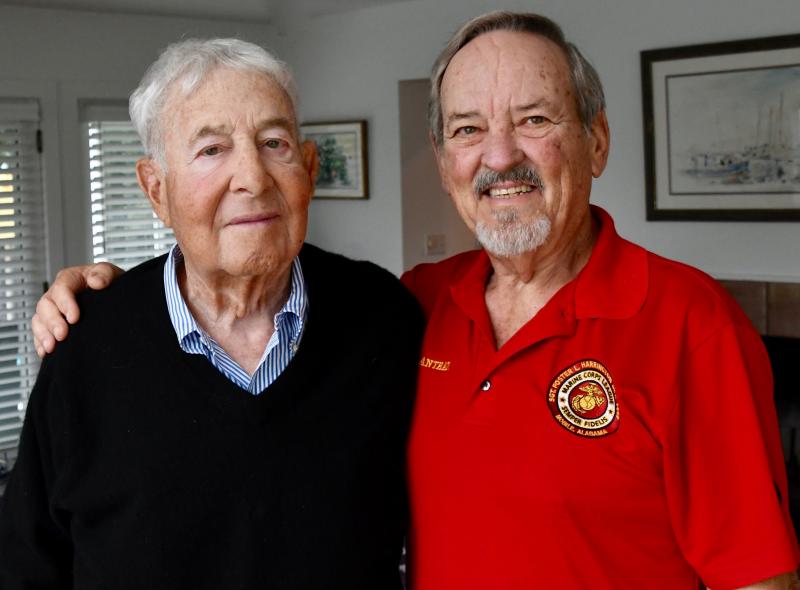 Mayer Katz has seen a lot in the world, and the Vietnam War was no exception. Like many in his time, he found his medical training critical for not just healing wounds, Katz was also essential at saving lives as well. That initial service was captured in more than just actions, however. As it turned out, Katz's work was also captured in photography.
The place was a city named Hue and the year was 1968. The location was a battlefield as U.S. marines were fighting a bloody battle to reverse the Tet Offensive and take back the city from the Viet Cong who had snuck in en masse the night before. It was ugly, house-to-house, close quarter fighting costing thousands of lives for every inch. Along with the soldiers, journalist photographers were risking their own lives capturing images. One of them turned out to be a wounded marine being given first aid on top of a tank, and the photograph was captioned as well, identifying the hurt soldier. As it turned out, however, Katz had worked on that particular marine.
Katz didn't know it right away. In fact, it took 50 years later for Katz to realize the connection while going through a vivid history book with the same photographs taken back in Hue. And, on the bottom of the particular one with the wounded marine on the tank, Katz saw the name in the caption: A.B. Grantham. That name rang a bell, and Katz went back to his medical records, meticulously kept for every surgery he worked on. And there it was, A.B. Grantham's surgery in the 22nd Surgical Hospital, at the Hue airbase on February 17 of the same year, 1968. Katz's records also had all of the medical details, functioning as a logbook of the surgery, just like he did for every other one performed before and after.
Grantham remembered the wound he got in Hue. In his own words, the bullet went in him with the same sensation as a red-hot poker being stabbed in his chest. Grantham's fortune was crafted by the fact that he had fellow marines right next to him that could drag Grantham to safety and first aid. Using whatever was available, cigarette wrappers, napkins and leftover bandages, they plugged the wound and kept Grantham's critical blood flow in his body more than was leaking from the wound. That initial work kept Grantham alive long enough to get to the Hospital, and that's where Katz did his magic. A captain at the time, Katz didn't always save every soldier that came his way, but Grantham was going to be a point on the right side of the picture.
Katz also had the benefit that his patient was in top form and health too. That typically makes a difference in trauma recovery as well. It took hours, 10 blood units, and part of a lung, but Katz was able to save Grantham. The marine went on to live, get married, have kids, get divorced, get married again and start a business. And he survived PTSD as well from the war. Katz gave Grantham that chance to keep going.
Long story short, the photograph from 50 plus years earlier ended up connecting them again. Katz's daughter reached out the photographer, who then connected Katz and Grantham. As the marine put it, Katz was finishing a surgery followup, just a few decades later. Today they give each other garbage about their favorite football teams, which is probably a lot better than trading bullets and bandages.