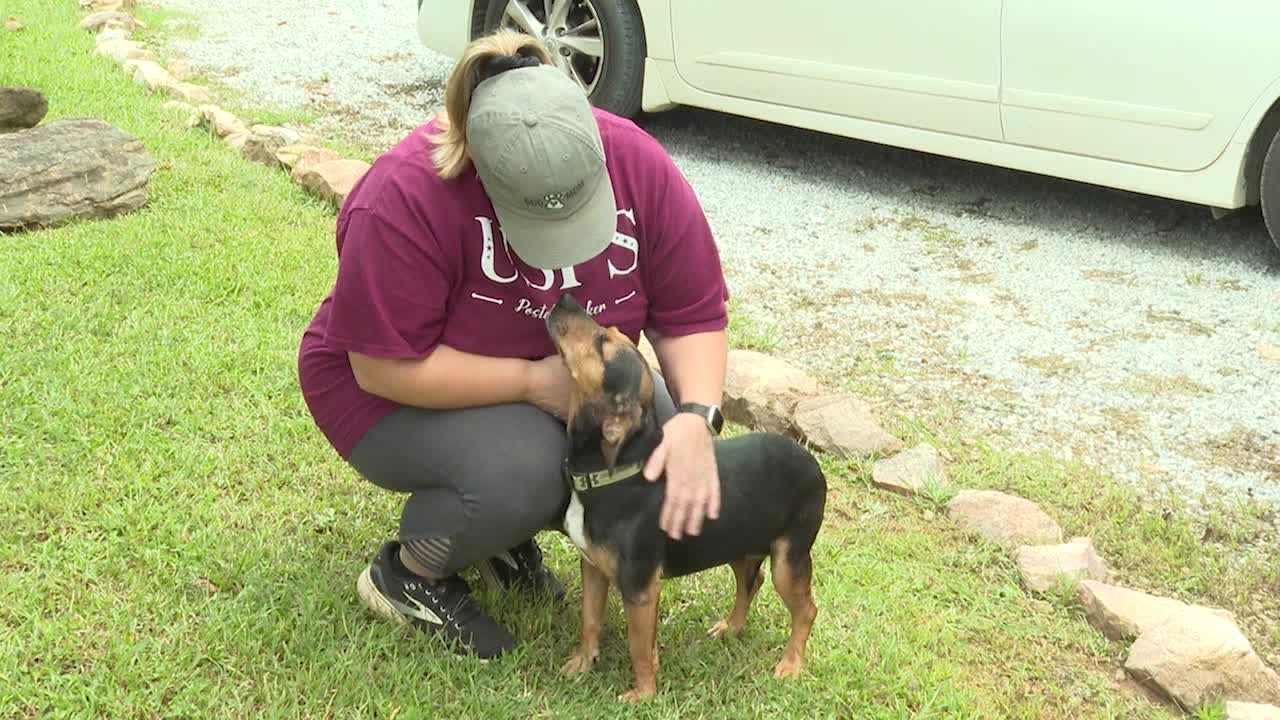 Georgia Mail Carrier Rescues Dog Bitten by Copperhead Snake
In a heartwarming tale of unexpected heroism, Holle Keene Prigmore, a dedicated postal worker in Georgia, became a lifesaver for Ginger, a beagle owned by the Proctor family, when tragedy struck on her delivery route.
On a routine day in Georgia, Prigmore, while delivering mail, noticed Ginger in distress, having fallen victim to a copperhead snake bite. Without hesitation, Prigmore took matters into her own hands, making a split-second decision that would save the dog's life.
Kelsey Proctor, the dog's owner, later shared the extraordinary story on Facebook, expressing her gratitude for Prigmore's quick thinking. "This sweet woman took our girl to the vet and left us a note on her phone in our camera to see," Proctor wrote, describing the impromptu rescue.
Ginger's owners were not at home when the incident occurred, but Prigmore, recognizing the severity of the situation, left a heartfelt message on their doorbell camera, ensuring they were aware of what happened. She also crafted a note on her phone that read, "Little beagle bit by copperhead," to eliminate any confusion.
In their Facebook post, the Proctors conveyed their deep appreciation, stating, "I want to thank her from the bottom of my heart. Thankfully, Ginger is going to be okay, and I truly believe it's because of this woman."
The news of Prigmore's selfless act spread rapidly within the community, and she was identified as the postal worker who had come to Ginger's aid. Prigmore responded to the Proctors' post with humility, saying, "My absolute pleasure to help. Ginger is a doll baby. 💕"
The Proctors later provided an update on Ginger's recovery on September 23, accompanied by pictures of the beagle gingerly walking on her left hind paw. The dog's hind leg was visibly swollen, and she was cautious about putting pressure on it. Despite the pain, Ginger was receiving ample rest, love, and comfort under cozy blankets.
While Ginger's story has a happy ending, it sheds light on the dangers posed to dogs by copperhead snakes. Copperheads are venomous snakes commonly found in the southeastern United States, known for their distinctive copper-colored heads. The venom can cause severe pain, swelling, and tissue damage in dogs, making prompt medical attention crucial.
This heartwarming tale not only underscores the kindness of individuals like Holle Keene Prigmore but also serves as a reminder for pet owners to be vigilant about the potential threats posed by wildlife, especially in regions where venomous snakes are prevalent. The Proctor family, grateful for the outpouring of love for Ginger and the kindness of Holle, emphasizes the importance of community and compassion in times of need.
Cornwall Family's Dog Leads Rescue Team to Missing Cat Mowgli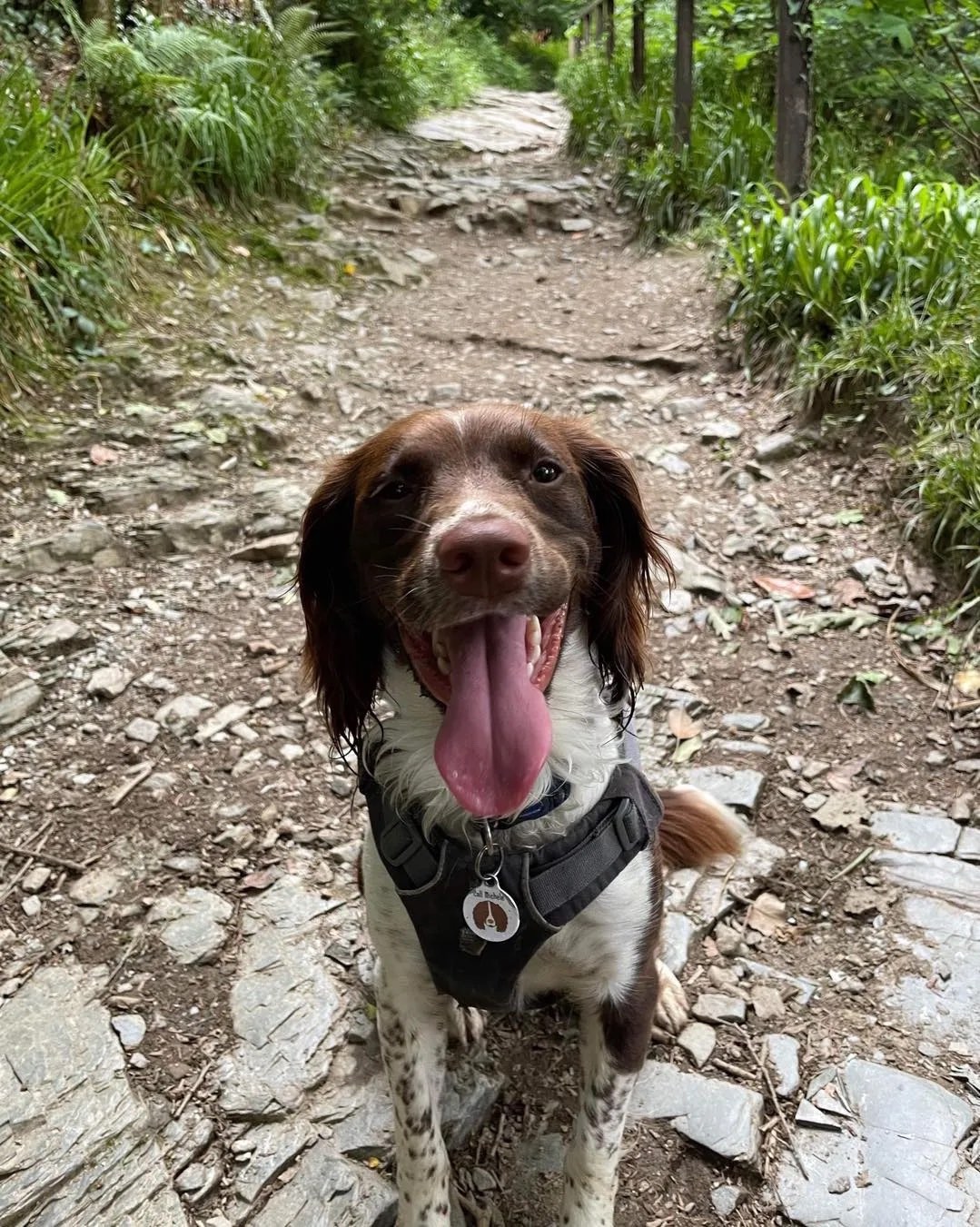 In a heartwarming tale of loyalty and bravery, a family in Cornwall, UK, was reunited with their missing cat, Mowgli, thanks to their quick-thinking dog, Daisy. Mowgli had gone missing on October 20 and was lost for six days before Daisy led the family to a surprising discovery.
Mowgli's owner, Michele Rose, had nearly given up hope of finding her beloved cat when Daisy, a spirited spring spaniel, exhibited unusual behavior near the woods surrounding their Cornwall home. "Daisy was going berserk," Michele explained, prompting the family to follow the determined dog.
Daisy, known to be good friends with Mowgli, seemed to sense something amiss and guided the family to an abandoned mineshaft. Michele's son, Hamish, shared with the PA news agency, "Daisy and Mowgli are pretty good mates, so she could probably tell he was down there."
The family's concern deepened as they realized Mowgli might be trapped in the mineshaft. Swift action was required, and a rescue team was summoned to the scene. Equipped with cages and rope, the team worked tirelessly for hours to reach the stranded feline.
To their astonishment, Mowgli was found safe at the bottom of the mineshaft. Miraculously, despite the ordeal, the resilient cat emerged unharmed. The rescue team carefully lifted Mowgli to safety, bringing joy and relief to the worried family.
"Without Daisy doing that, Mowgli could still be down there, that's for sure. She was persistent in making me follow her; it was amazing. Daisy is a superstar. She's an amazing dog," expressed Michele Rose in gratitude to her faithful canine companion during an interview with the BBC.
Hamish, Michele's son, added with a touch of humor, "If Daisy wasn't the favorite child already, she definitely is now," speaking to The Independent. The heroic efforts of Daisy not only saved Mowgli but also showcased the incredible bond between animals and their ability to understand and communicate in times of need.